White Sox change attitude, identity in spring
Frazier says club is getting back to 'playing the game the right way'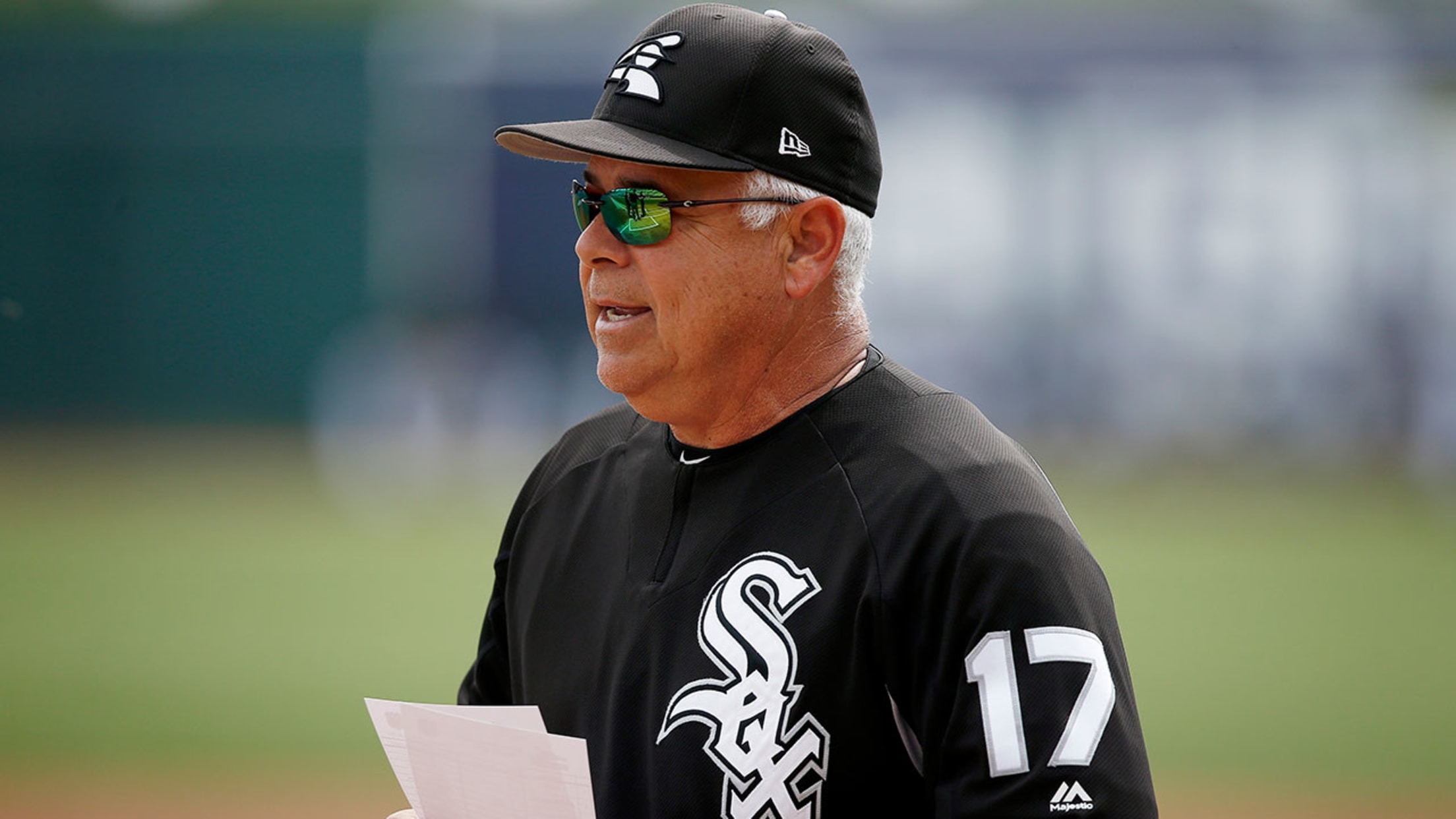 Rick Renteria is entering his first season as the White Sox manager. (AP)
GLENDALE, Ariz. -- The White Sox carved out the framework of a changing franchise identity during their seven weeks of Spring Training in Arizona, and it had nothing to do with wins and losses.It was more about an attitude, a way of going about their business, during a camp participants
GLENDALE, Ariz. -- The White Sox carved out the framework of a changing franchise identity during their seven weeks of Spring Training in Arizona, and it had nothing to do with wins and losses.
It was more about an attitude, a way of going about their business, during a camp participants felt had a better feel than past years without casting aspersions at prior regimes.
"Playing the game the right way, hustling," White Sox third baseman Todd Frazier said. "At the end of the day, we've got a good veteran core. If [someone is] not hustling, we'll say [to manager Rick Renteria], 'Rick, we'll take care of it.' When the players patrol what's going on more than the coaches, we're going to be better off."
"While we have some players who may not be here in a year or two," White Sox general manager Rick Hahn said, "it's still about creating a tone and setting expectations clearly for what it means to be a White Sox [player] and how we expect the game to be played. Making sure people meet those standards."
Fans and pundits alike don't view the 2017 White Sox as a playoff contender. If the White Sox had $1 for every time they've heard this sentiment, then they would have a nice little surplus to take into free agency when they decide it's time to spend.
This organization certainly doesn't want another season mired in mediocrity. The front office understands there will be bumps and bruises along the course of 2017 and probably again in '18, but again, those struggles ultimately are superseded by the shaping of the organization's core under Renteria, who replaced Robin Ventura.
"Ricky and his staff set high expectations and the players have high expectations for themselves," Hahn said. "On any given night, they are going to be doing anything in their power to win that ballgame.
"Even down here, even in Spring Training where these games literally do not matter, you still see a competitiveness and a grind and an approach to the game that is going to serve us well over the long term and is potentially going to lead to more victories this year too. It's more about trying to understand when you are judging the performance of a coach or a manager, understanding precisely the talent they are dealing with."
Renteria seems a perfect fit for this change. He's exceedingly upbeat and stresses "We over I" and "The name on the front of the jersey over the name on the back," at every step. It's a change throughout the organization, with the important future wave of players starting in the Minors and some of those veterans crafting the change possibly gone before the non-waiver Trade Deadline.
"It's going to be tough at times," Hahn said. "There may well be a stretch where we drop eight of 10 and nobody wants to do that or enjoys that.
"At the same time, if we are properly incorporating scouting reports and we are setting a standard for how we want the game played and players are executing and we are just getting outmanned in the end, OK, then this is what we signed up for. We are going to take some degree of solace in the fact that we are playing the game the way we want it played."