Ventura: Sox need consistency in key spots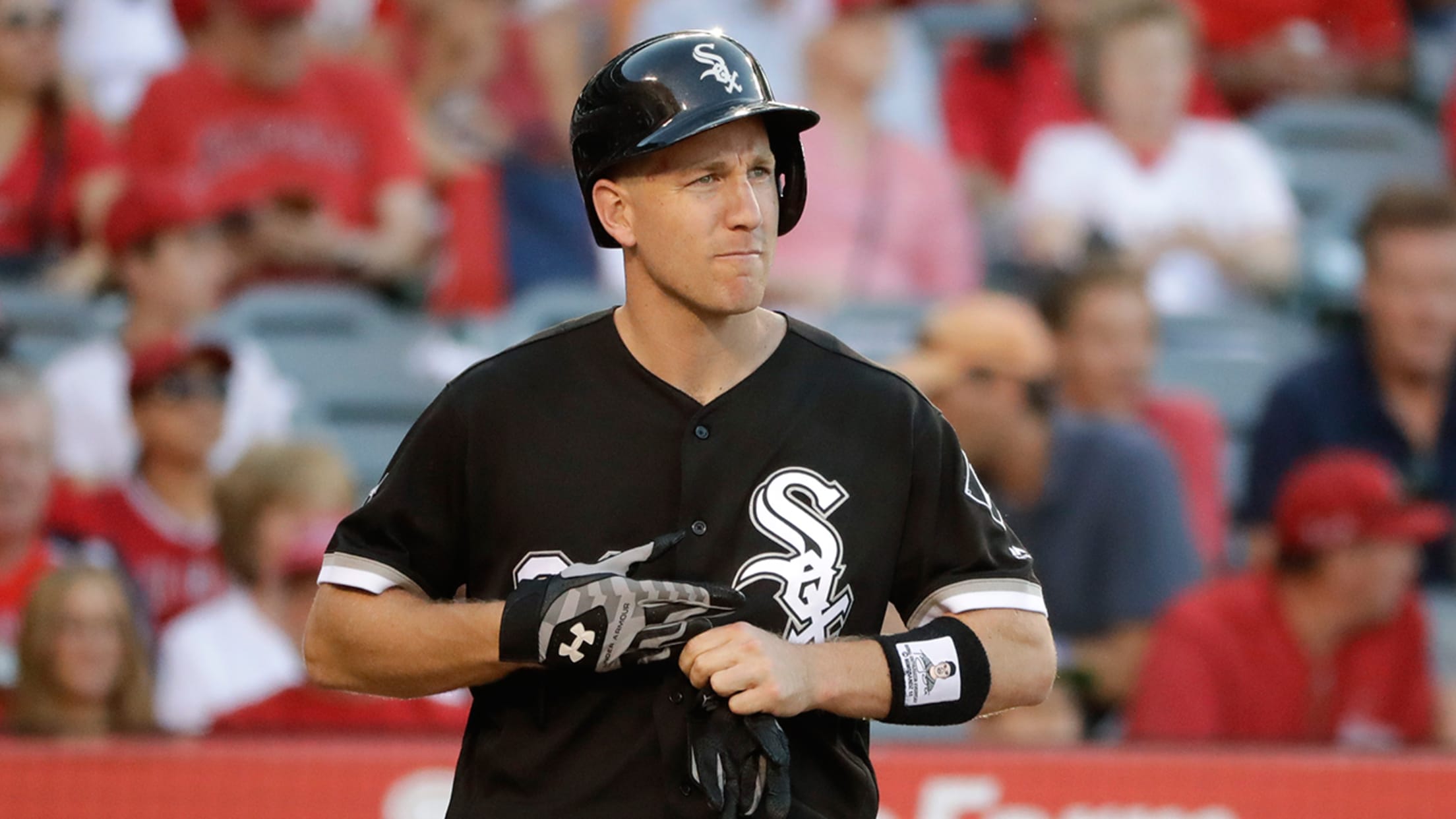 Todd Frazier is among those struggling with runners in scoring position for Chicago. (AP)
ANAHEIM -- The White Sox seemed perfectly poised to break out of their offensive funk and possibly steal a victory in the ninth inning Saturday night against the Angels.Adam Eaton opened with a double to left-center, and José Abreu, Todd Frazier and Melky Cabrera, the top RBI men on the
ANAHEIM -- The White Sox seemed perfectly poised to break out of their offensive funk and possibly steal a victory in the ninth inning Saturday night against the Angels.
Adam Eaton opened with a double to left-center, and José Abreu, Todd Frazier and Melky Cabrera, the top RBI men on the team, were lined up next against Matt Shoemaker. But the White Sox came away empty, with Abreu and Frazier falling short in key situations.
Abreu worked an 0-2 count full before grounding out to shortstop. That groundout didn't advance Eaton, who moved to third on Cabrera's hard-hit single to left and was stranded there.
Hitting the ball to the right side would seem to be the natural job for Abreu. But the White Sox don't want Abreu to give up his run-producing potential.
"You don't want him shoving a ball to the right side of the field when he can drive the ball in the gap, or something like that, and score the run and be on second, also with nobody out," White Sox hitting coach Todd Steverson said. "He's the meat of our lineup. Obviously we don't want him rolling over a ball to third base, but using the big part of the field. ... If you miss it, the guy can still advance to third base."
Frazier, who struck out with runners on first and third and one out in the ninth inning, entered play Sunday 11-for-79 hitting with runners in scoring position, and he was 4-for-37 with runners in scoring position and two outs.
"We have a long way to go offensively right now," said White Sox manager Robin Ventura. "We have a lot of strikeouts, just chasing a lot of stuff."
"These are professionals. You're not going to get a hit every time. You're not going to execute every time," Steverson said. "You want to execute more times than you don't. I'm pretty sure [Abreu] wasn't happy with the finality of his at-bat, nor Todd. Can't turn back time, but that's the way the ball bounces sometimes."
Entering Sunday, the White Sox ranked 13th in the AL in runs scored, home runs, OPS and average. So the consistency has been lacking beyond this recent three games.
"They're a little streakier, as far as when it's going well, it looks great, when it's not, it almost looks the opposite," Ventura said. "There needs to be more consistency there."