Aug. 6 makeup for White Sox-Tigers rainout
Lopez to start Sunday, rotation for Baltimore series is set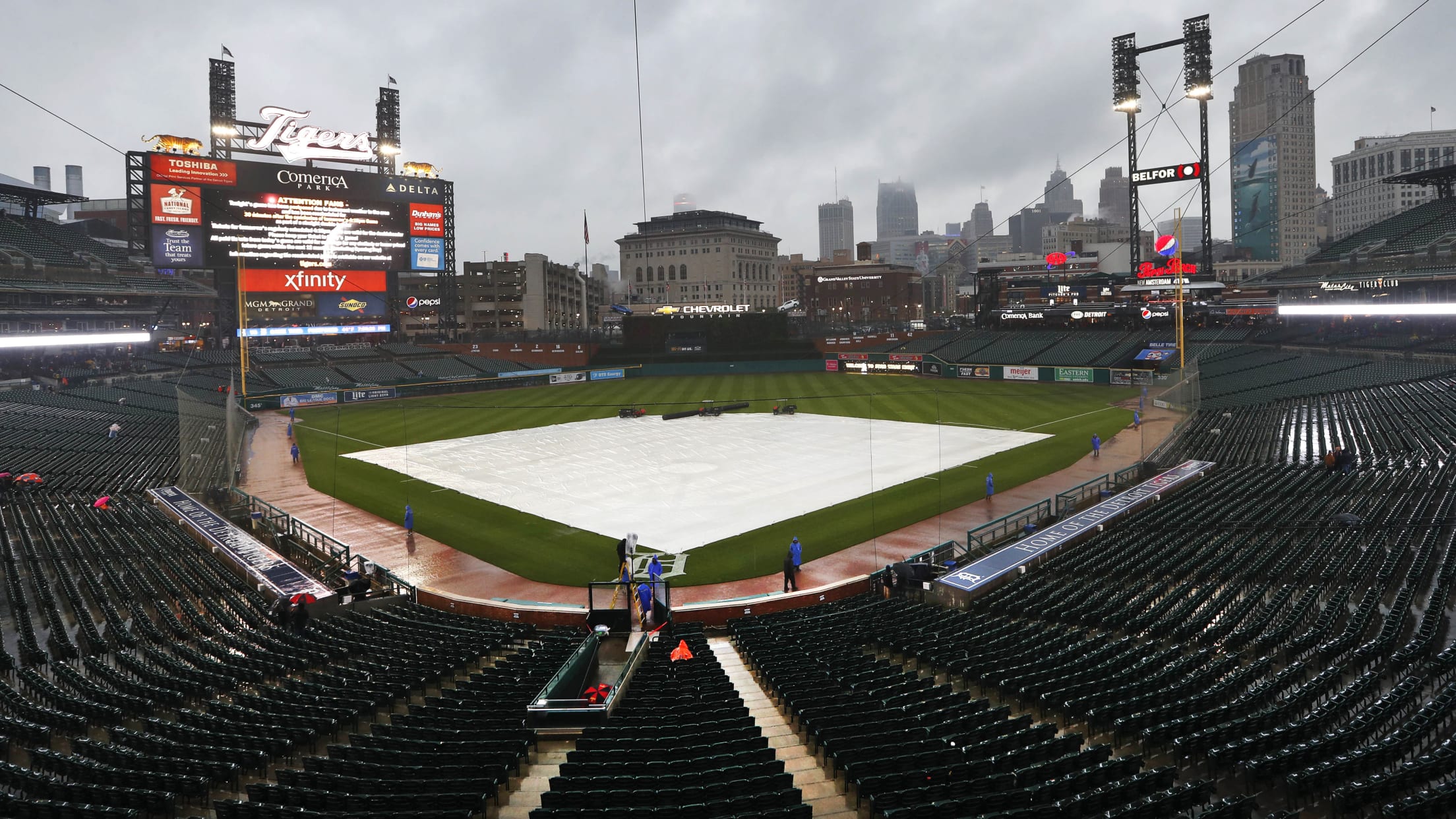 DETROIT -- Saturday afternoon's contest between the White Sox and Tigers was postponed due to inclement weather. The game has been rescheduled as part of a day-night doubleheader on Tuesday, Aug. 6, giving the White Sox 10 games in a nine-day-period. The makeup game begins at 12:10 p.m. CT and
DETROIT -- Saturday afternoon's contest between the White Sox and Tigers was postponed due to inclement weather. The game has been rescheduled as part of a day-night doubleheader on Tuesday, Aug. 6, giving the White Sox 10 games in a nine-day-period.
The makeup game begins at 12:10 p.m. CT and the regularly scheduled game starts at 6:10 p.m. CT. Despite Saturday's postponement and an off-day coming up on Thursday, the White Sox will stick with their regular rotation.
Due to inclement weather in the Detroit area, today's game has been postponed. It will be made up as part of a doubleheader on August 6. pic.twitter.com/K6Kn0jFzk7

— Chicago White Sox (@whitesox) April 20, 2019
Reynaldo Lopez starts the series finale against the Tigers on Sunday. Manny Banuelos, who was stretched out as a starter during Spring Training but has been working in long relief, opens the three-game set at Baltimore on Monday. He's pitching in place of Lucas Giolito, who is on the injured list with a strained left hamstring suffered in the third inning of his start on Wednesday. He will miss at least two starts.
Ivan Nova starts Tuesday, followed by Ervin Santana on Wednesday. Santana was the scheduled starter for Saturday.