Smith slated for Thursday return to Crew 'pen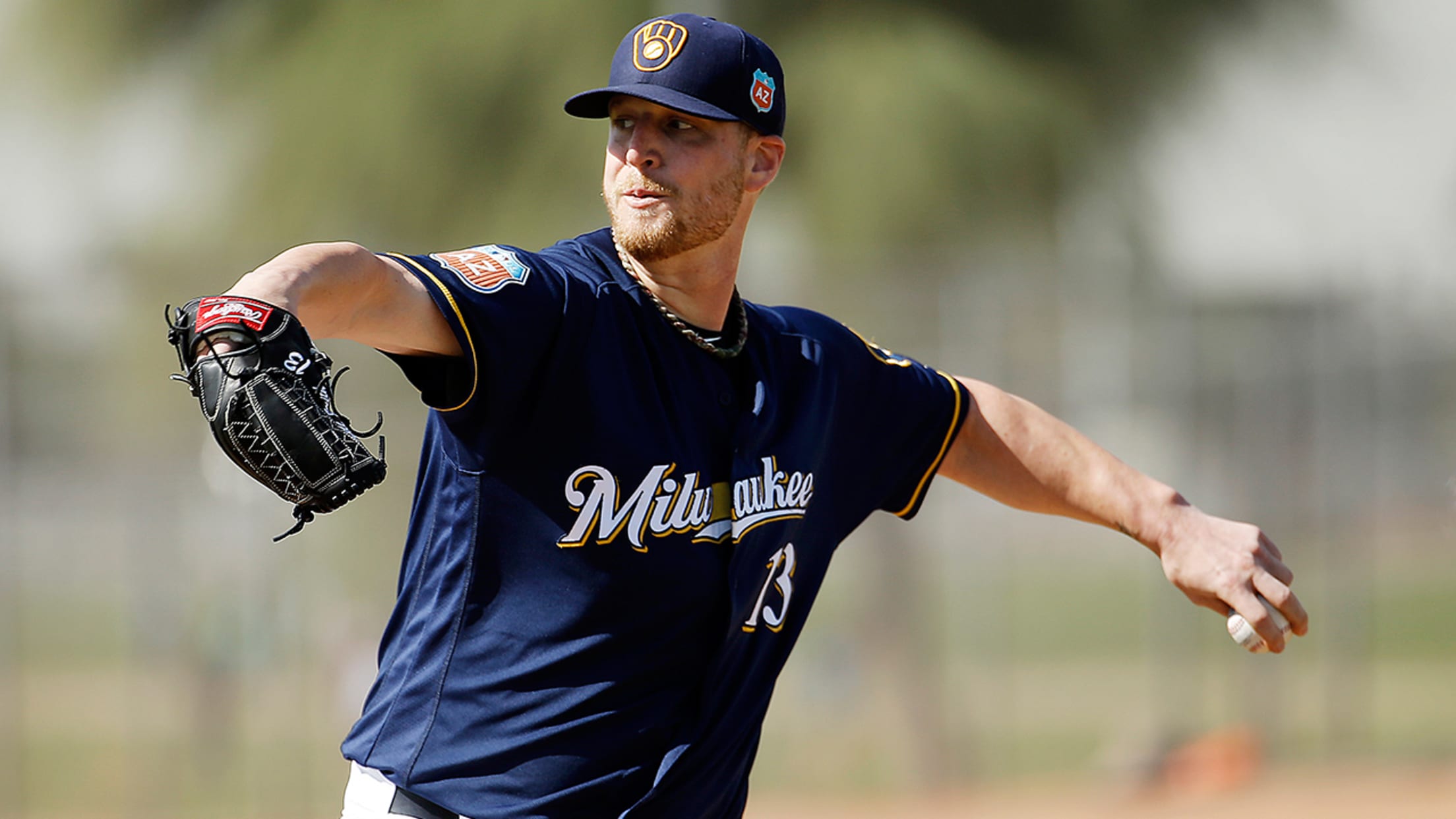 Brewers reliever Will Smith finished his final rehab assignment on Sunday. (AP)
MILWAUKEE -- Reliever Will Smith is expected to return to the Brewers on Thursday, bolstering the bullpen with a key late-inning arm, manager Craig Counsell announced before Monday's game against the Cardinals.Smith, who tore a ligament in his right knee in March, completed his rehab assignment with a scoreless inning
MILWAUKEE -- Reliever Will Smith is expected to return to the Brewers on Thursday, bolstering the bullpen with a key late-inning arm, manager Craig Counsell announced before Monday's game against the Cardinals.
Smith, who tore a ligament in his right knee in March, completed his rehab assignment with a scoreless inning for the Biloxi Shuckers, Milwaukee's Double-A affiliate, on Sunday.
"It's certainly good to add him," Counsell said. "We're at that point where we can think about getting him back, and so that's a good thing. That's a very good thing."
Smith threw a simulated game on Monday afternoon for his final rehab assignment test. Barring any setbacks, the left-hander will fly into Milwaukee later in the day and join the Brewers. Counsell said he plans to give Smith a couple days of rest and then activate him prior to Thursday's game at Philadelphia.
Counsell hopes to be able to ease Smith into the bullpen but remains open to using him in high-leverage situations.
"Like any guy coming off an injury, like any guy the first week of the season, that's how I treat it," Counsell said.
Smith, who appeared in 154 games for Milwaukee over the past two seasons and owned a 2.70 ERA in 2015, was named co-closer along with Jeremy Jeffress before suffering his injury while taking off a shoe in Spring Training. He will join a bullpen whose 3.81 ERA ranks seventh in the National League.
"If you just look at what we've done so far in the bullpen, Will will fit in where he's supposed to fit in," Counsell said. "I'm not going to tell you exactly when he's going to pitch, because I don't know when he's going to pitch. He's going to pitch when we need him to get outs."
The Brewers are currently carrying seven relievers on the active roster.
Curt Hogg is a reporter for MLB.com based in Milwaukee..