Glove Day brings comfort to Giants camp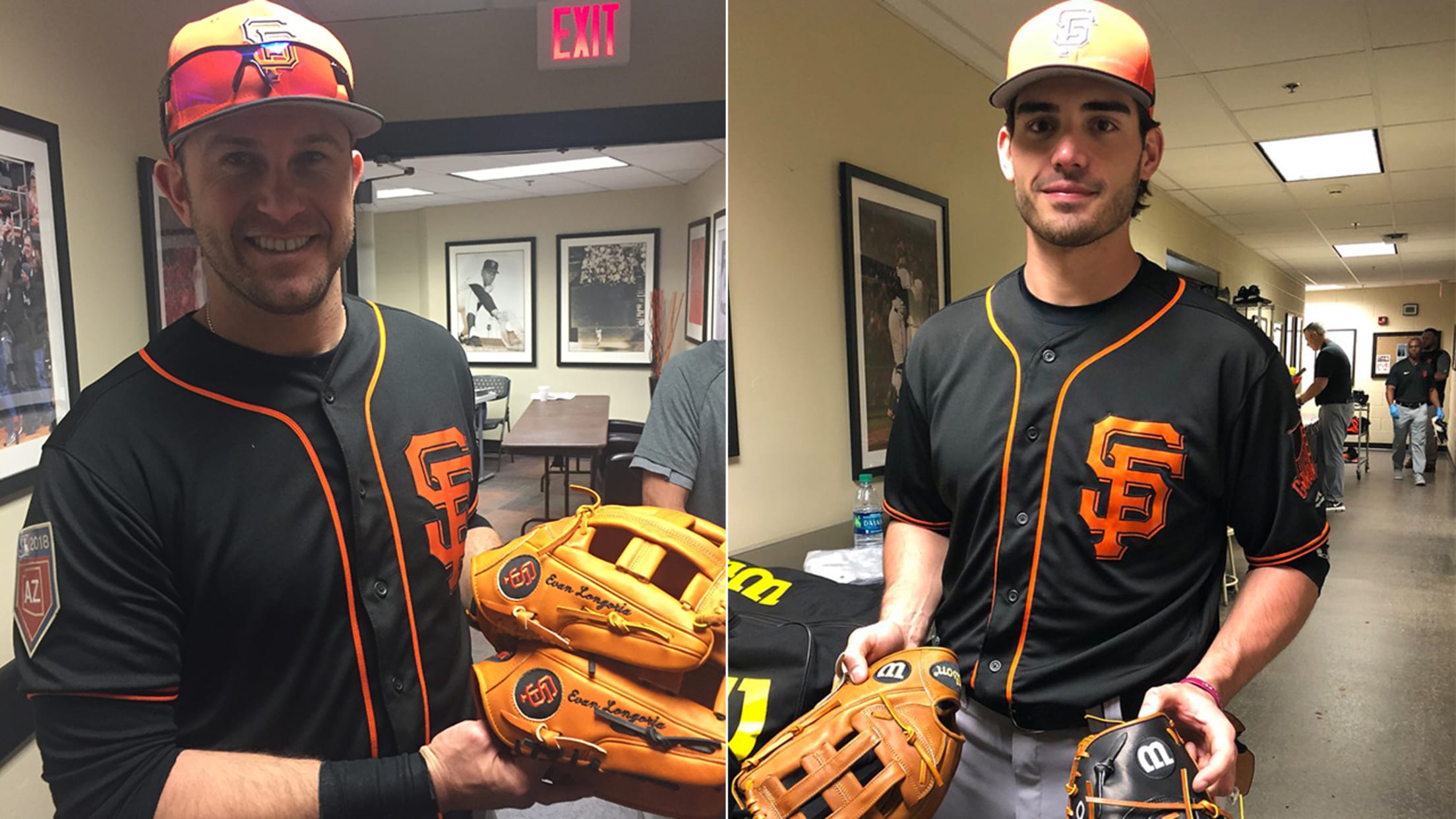 SCOTTSDALE, Ariz. -- Tyler Beede slipped on his fielder's glove before answering questions about it."I'll channel my inner Wilson while I talk to you," said Beede, the rookie right-hander who's one of about 10 Giants who wear Wilson mitts.Other players who use the brand include third baseman Evan Longoria, first
SCOTTSDALE, Ariz. -- Tyler Beede slipped on his fielder's glove before answering questions about it.
"I'll channel my inner Wilson while I talk to you," said Beede, the rookie right-hander who's one of about 10 Giants who wear Wilson mitts.
Other players who use the brand include third baseman Evan Longoria, first baseman Brandon Belt, left-hander Ty Blach and right-handers Mark Melancon and Sam Dyson.
:: Spring Training coverage presented by Camping World ::
They and others flocked to the supply of gloves that Wilson's area representatives brought to Giants camp on Wednesday. Most players receive two gloves per year.
Beede, 24, recalled wearing Wilson gloves as early as Little League.
"'Comfortability' is a big thing," he said. "That's probably the biggest reason I go with Wilson and stick with Wilson. I've had it ever since I was a kid."
Growing up in Massachusetts as a Red Sox fan, Beede noticed when a Boston player sported the same brand of glove he wore, including fellow right-hander Curt Schilling.
"Some of my favorite players were using Wilson," Beede recalled.