Notes: Álvarez DFA'd; Thomas has 2-HR inning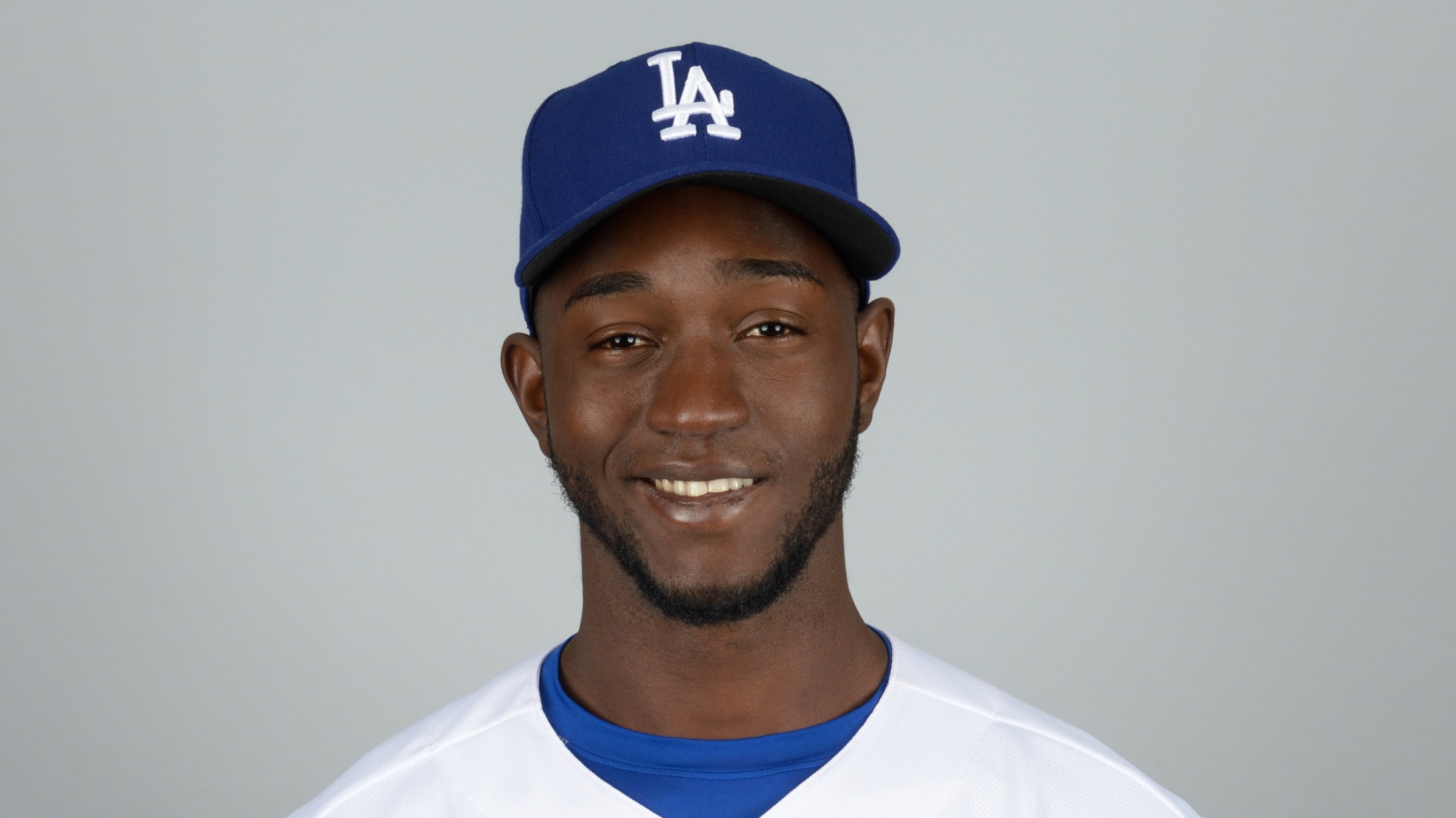 GLENDALE, Ariz. -- The Dodgers finally threw in the towel on Cuban pitching prospect Yadier Álvarez on Saturday, designating him for assignment one day after he was a late scratch from his first scheduled Cactus League appearance. Álvarez, who will turn 24 next week, was signed in 2015 for a
GLENDALE, Ariz. -- The Dodgers finally threw in the towel on Cuban pitching prospect Yadier Álvarez on Saturday, designating him for assignment one day after he was a late scratch from his first scheduled Cactus League appearance.
Álvarez, who will turn 24 next week, was signed in 2015 for a $16 million bonus, with the Dodgers also paying a $16 million penalty tax. He arrived with a triple-digit fastball and an easy delivery from a 6-foot-3 frame, but he topped out at Double-A and never threw more than 92 1/3 innings in a season.
Álvarez was protected from the Rule 5 Draft in 2018 by being placed on the 40-man Major League roster but pitched in only two games last year at Double-A Tulsa before leaving the club without permission. He was placed on the restricted list.
"We were going to have to make a move in the next couple weeks, and so now he's kind of dealing with a lat/shoulder thing that we're still getting testing on," manager Dave Roberts said. "We wish him the best and see what happens."
After returning to the organization, Álvarez had a 30-day window at Spring Training to ramp up and show the Dodgers he was ready to resume his career. He was scheduled to pitch one inning in relief against the Brewers on Friday, but Roberts said he was told Álvarez didn't feel right when it came time to loosen up.
When Spring Training opened, Álvarez said he had worked with a psychologist and realized this could be his last opportunity.
"I worked really hard in the offseason," Álvarez said, "but I have to work on my direction -- and by that I mean getting here on time, focus and work on discipline. I was acting like a child, and I wasn't paying a lot of attention to things."
In 2017, Álvarez was ranked by MLB Pipeline as the No. 3 prospect in the organization as the crown jewel in the organization's $150 million binge of signing Cuban players.
Stripling strong again
In his second spring start, right-hander Ross Stripling tossed two scoreless innings in a 7-4 split-squad win over the D-backs at Camelback Ranch. After giving up a leadoff double to Jon Jay, Stripling retired the next six batters he faced.
Stripling tossed a scoreless inning in his first Cactus League start vs. the White Sox on Monday. The 30-year-old will likely be on the Dodgers' Opening Day roster, either in the rotation or in the bullpen.
Thomas hits two HRs in one inning
Non-roster outfielder Cody Thomas homered in the fifth inning of the Dodgers' 14-2 split-squad win over the Rockies at Salt River Fields, and then he did it again.
Los Angeles scored 11 runs in the frame. Thomas hit a one-out solo shot to right-center field and a two-run homer to left with two outs. Thomas has gotten off to a hot start to the Cactus League season, as he leads the team with four home runs and eight RBIs.
Austin Barnes hit a three-run homer in the inning. Enrique Hernández had a two-run double.
Latest on Pederson
After resuming baseball activities on Friday, outfielder Joc Pederson was feeling fine Saturday, according to Roberts. Pederson, who missed a week with an unspecified right hip issue, took swings at 75 percent effort and played catch.
Roberts said he's not concerned about Pederson's status for Opening Day.
"I still think we have plenty of time with him, and we're not really trying to rush it," Roberts said.
Treinen nearing game action?
Right-hander Blake Treinen threw live batting practice on Saturday as he continues to ramp up activity ahead of his first season with the Dodgers. After signing a one-year, $10 million deal with Los Angeles in December, Treinen has yet to appear in a spring game, as he's been focused on mechanical adjustments after posting a 4.91 ERA in 57 games for the A's last season.
"We got everything we wanted out of him," Roberts said of Treinen's live BP. "Inducing some soft contact, pounding the strike zone. The sinker was good, the slider good. We're looking forward to getting him into a game."
Roberts said Treinen will have a few days off before the club decides when he'll make his Cactus League debut.
Up next
Left-hander Victor Gonzalez will make his second Cactus League start when the Dodgers host the Rangers at 12:05 p.m. PT on Sunday at Camelback Ranch, live on MLB.TV. Gonzalez, a 24-year-old with no big league experience, allowed one run in one inning vs. the D-backs on Tuesday. He posted a 2.31 ERA in 38 games (13 starts) across three Minor League levels last season.
Ken Gurnick has covered the Dodgers for MLB.com since 2001.
Jake Rill is a reporter/editor for MLB.com based in Phoenix. Follow him on Twitter @JakeDRill.