Right hand injury no issue for Miller on mound
Left-hander faces three batters during exhibition vs. Marlins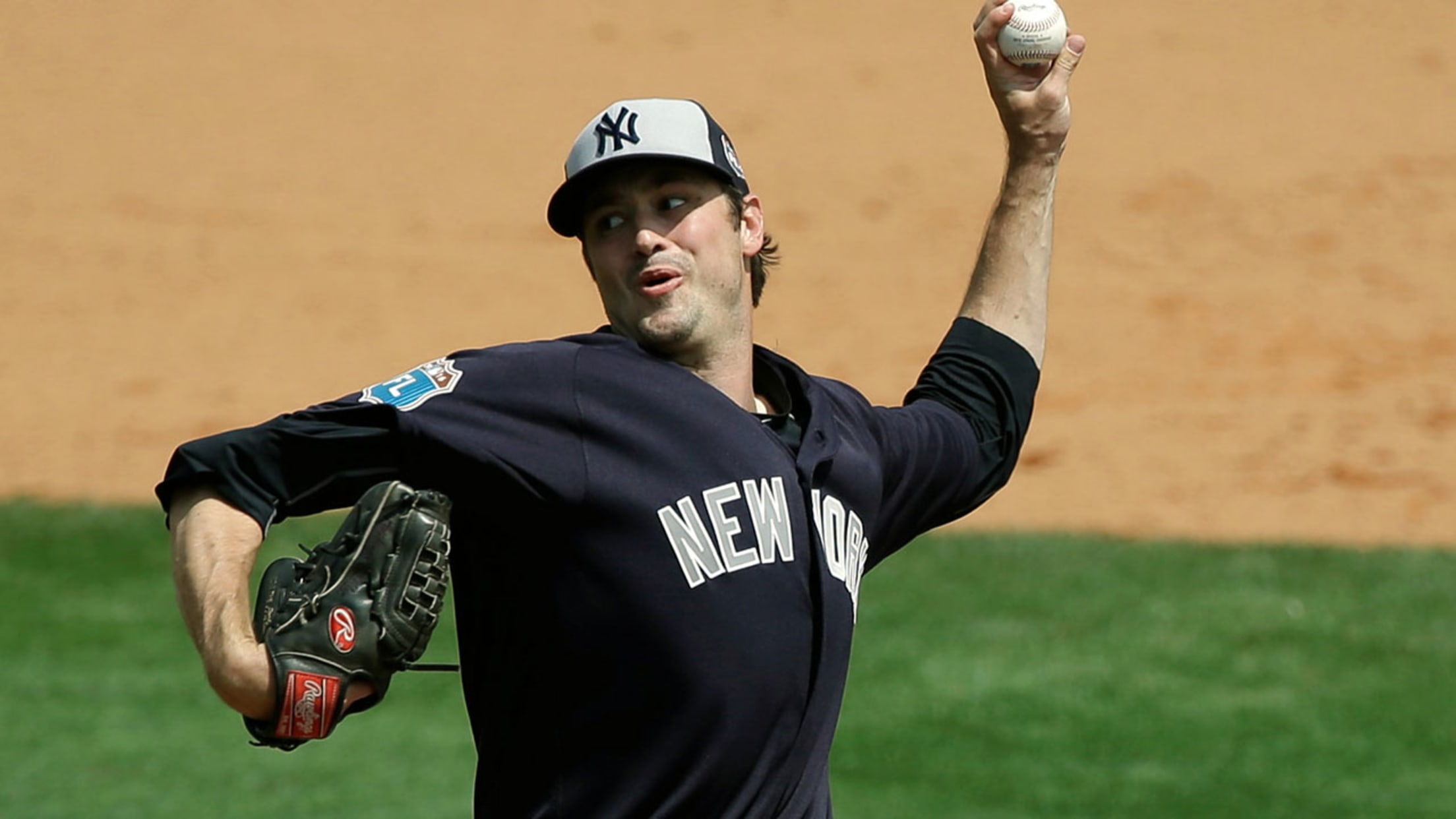 "Honestly, I've got no excuses and I'm ready to pitch," Andrew Miller said. (AP)
MIAMI -- Lefty reliever Andrew Miller wanted to pitch Saturday in the Yankees' final Spring Training game, a 2-1 loss to the Marlins. And he got his wish, facing three batters in his first appearance since injuring his non-throwing hand on Wednesday. Miller walked one and struck out one.Miller suffered
MIAMI -- Lefty reliever Andrew Miller wanted to pitch Saturday in the Yankees' final Spring Training game, a 2-1 loss to the Marlins. And he got his wish, facing three batters in his first appearance since injuring his non-throwing hand on Wednesday. Miller walked one and struck out one.
Miller suffered a chip fracture in his right wrist when he was struck by a liner during a game against the Braves. On Friday, he visited a hand specialist, who cleared him to resume throwing.
Three batters was all manager Joe Girardi planned for Miller to face, and that was enough for him to gain confidence in playing with the injury.
"It felt great," said Miller. "Honestly, it's as crisp as my breaking ball has been in a while. I don't think it was a distraction.
"Obviously I was thinking about it and was aware of it. But I think it was nice to do that in a game that isn't really meaningful and get it out of the way as opposed to doing it in a meaningful game. Honestly, I've got no excuses and I'm ready to pitch."
Miller, who will close for the Yanks to start the season, said he has gotten permission to wear some form of a small brace during games, although he had no problems without it Saturday.
"I felt fine catching the ball," he said. "I think it's just about pitching from here on out."
Glenn Sattell is a contributor to MLB.com.