Mitchell (toe) nearing end of 4-month recovery
Yankees reliever was injured in Spring Training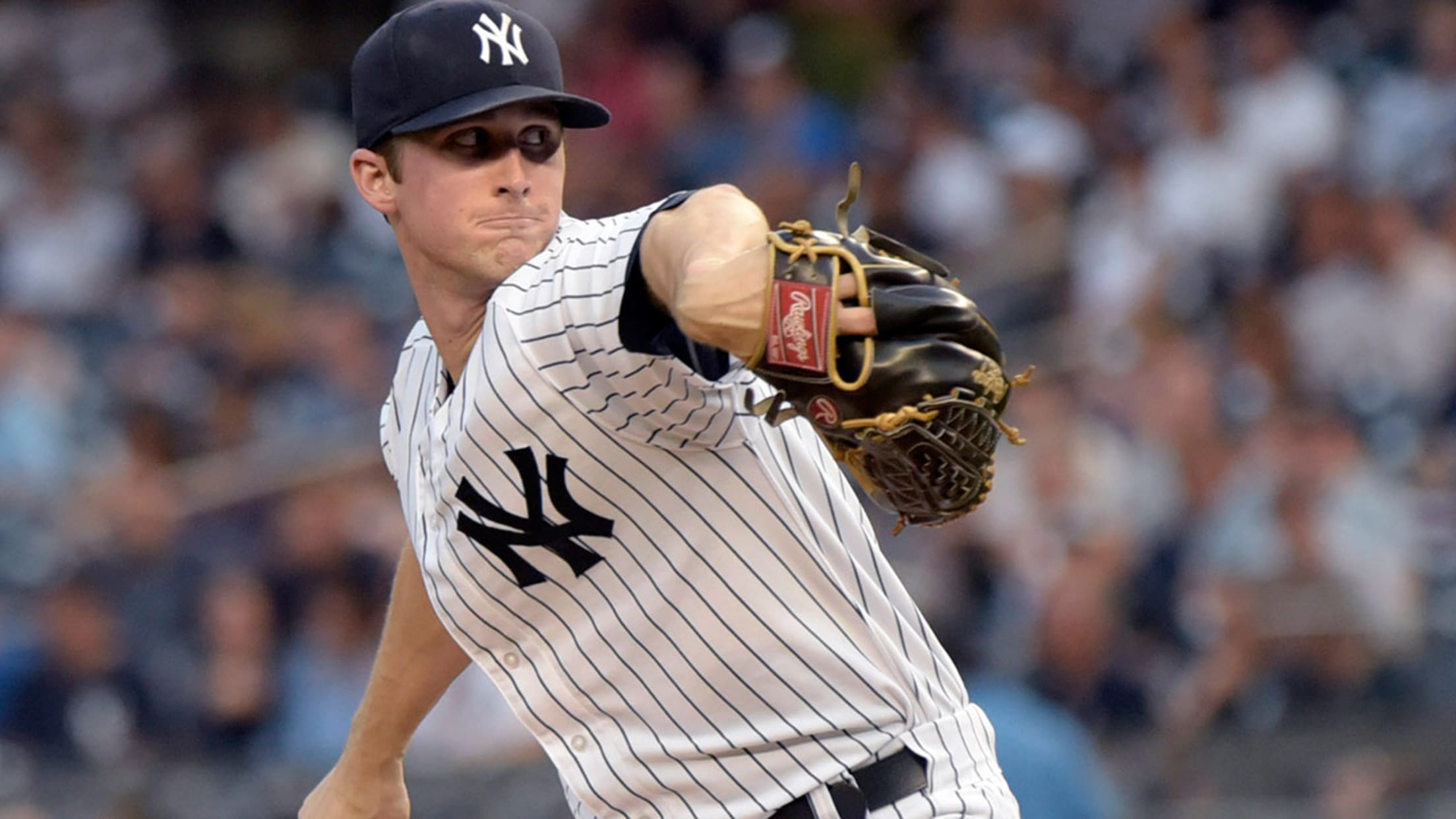 "I think right now at this point it's just like going through Spring Training again," Bryan Mitchell said. (AP)
ST. PETERSBURG -- Yankees reliever Bryan Mitchell was back with the team on Saturday after throwing one inning of a rain-shortened simulated game at the club's Spring Training complex in Tampa, Fla.The 25-year-old was set to break camp with New York and make the Opening Day roster, but he fractured
ST. PETERSBURG -- Yankees reliever Bryan Mitchell was back with the team on Saturday after throwing one inning of a rain-shortened simulated game at the club's Spring Training complex in Tampa, Fla.
The 25-year-old was set to break camp with New York and make the Opening Day roster, but he fractured his left big toe covering first base at the end of Spring Training. He's nearing the end of his four-month recovery.
"I think right now at this point it's just like going through Spring Training again," Mitchell said. "You just have to get the reps in. You get the sim game and then a couple [rehab] games. It's just pretty much the throwing progression."
Mitchell will have one more bullpen session, then hopes to start a rehab assignment late next week. He thinks the rehab will take less than the 30 days and said his foot currently feels as good as ever.
The right-hander has a 5.31 career ERA in 40 2/3 innings over two seasons. He saved one game for New York in 2015 and has 36 strikeouts compared to 19 walks.
Mitchell has thrown two bullpens so far, and this was his second simulated game. It was supposed to be a two-inning game, but heavy rains after the first inning cut it short.
"Anytime you're watching the team, whether they're doing good or bad, you're going to wish you were playing," Mitchell said. "If it was up to me, I would have been there the whole time."
Sam Blum is a reporter for MLB.com based in St. Petersburg.