Jeter to be honored at Yankees Homecoming Dinner
5-time WS champion to receive Pride of the Yankees Award on April 12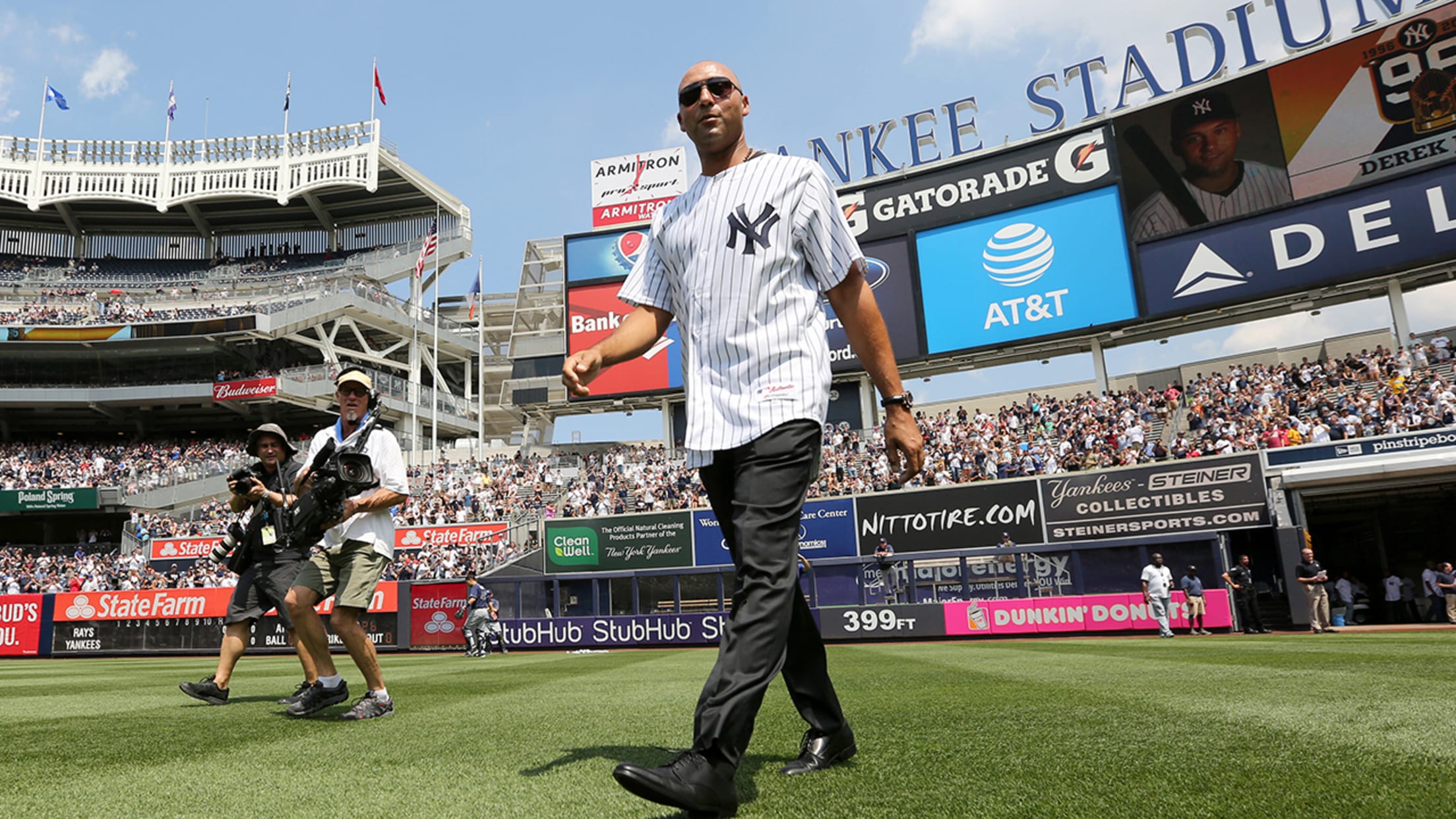 Derek Jeter retired in 2014 after 20 seasons with the Yankees. (AP) (John Munson/AP)
TAMPA, Fla. -- Derek Jeter will be honored with the "Pride of the Yankees Award" at the 2017 Yankees Homecoming Dinner, to be held on April 12 in midtown Manhattan.The marquee event will celebrate the winning career of the five-time World Series champion and team captain, opening a season in
TAMPA, Fla. -- Derek Jeter will be honored with the "Pride of the Yankees Award" at the 2017 Yankees Homecoming Dinner, to be held on April 12 in midtown Manhattan.
The marquee event will celebrate the winning career of the five-time World Series champion and team captain, opening a season in which Jeter will have his No. 2 jersey retired and Monument Park plaque unveiled in a May 14 ceremony at Yankee Stadium.
The Kalamazoo, Mich., native retired in 2014 after playing a franchise-record 20 seasons with the Yankees.
A 14-time American League All-Star, Jeter ranks sixth with 3,465 career hits and tops the Yankees' all-time list in hits, games played (2,747), doubles (544), stolen bases (358), at-bats (11,195), singles (2,595) and hit by pitches (170).
Business dress is required for the event. The Yankees will hold their home opener at 1:05 p.m. ET on April 10 against the Rays.
In addition, Howard and Amy Rubenstein will be recognized as Lifetime Achievement Award honorees. Howard represented the Yankees in public relations for more than 40 years, was a close advisor to George M. Steinbrenner III and served on the board of the YES Network.
Amy has run her family's steakhouse, Peter Luger, for decades. She is on the board of the New York Jewish Community Relations Council and is a trustee of the Jewish Museum in Manhattan. She has also been a board member of the United Jewish Appeal-Federation.
Packages and ticket options begin at $1,250. For reservations and information, call (212) 843-1758 or e-mail [email protected].
The Yankees Homecoming Dinner benefits the New York Yankees Foundation, which supports hundreds of organizations like the American Red Cross, the American Cancer Society, various Alzheimer's-related causes and the ALS Association of Greater New York.