Boone may find it hard to top 2017 holidays
Yanks manager hired 3 weeks before Christmas last year; reflects on family, traditions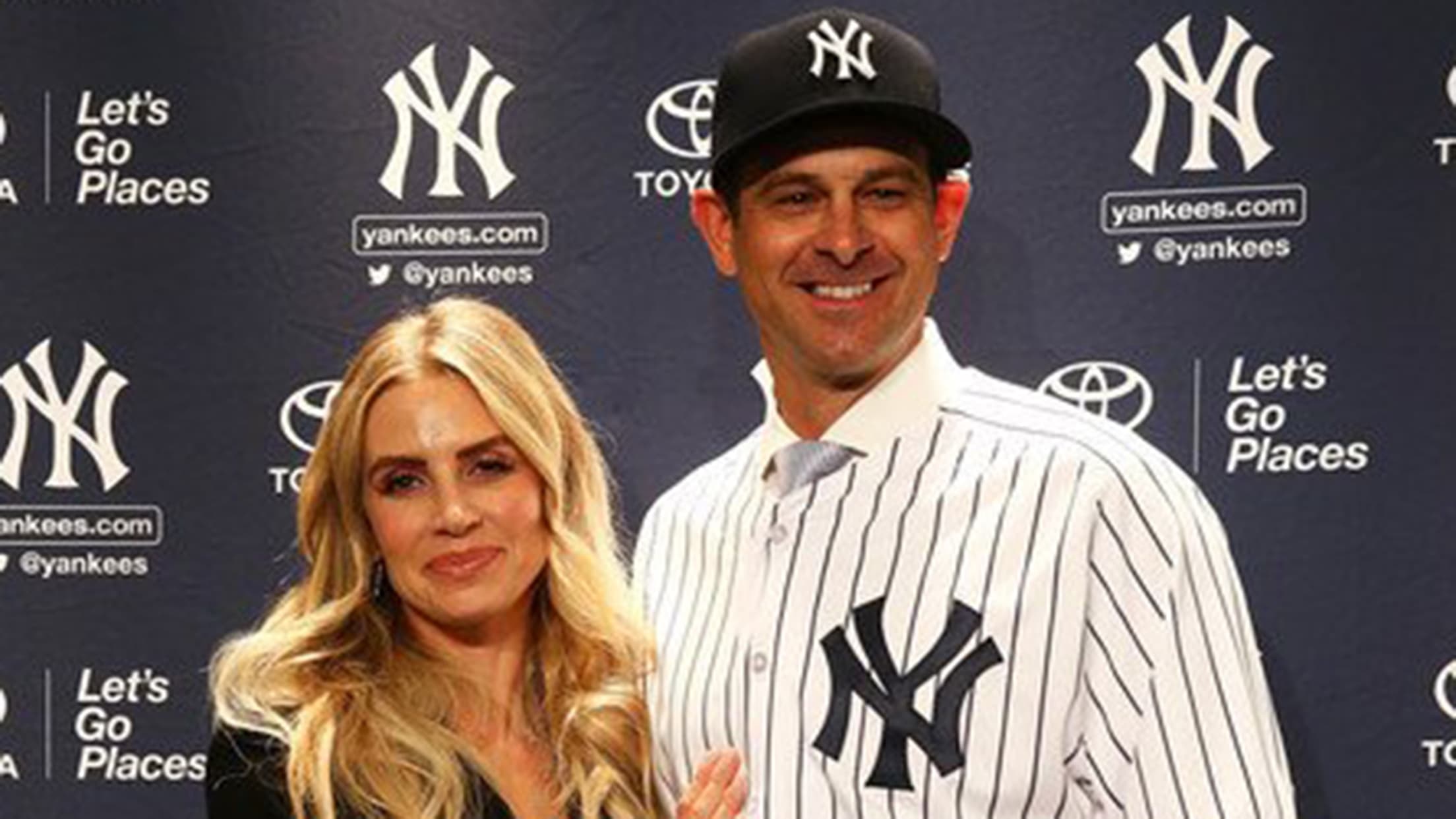 Three weeks before Christmas 2017, Aaron Boone had pulled into his Arizona driveway, having shuttled his daughter, Bella, home from school. He glanced at his cell phone and saw a missed call from Yankees general manager Brian Cashman. Realizing that this was an important development, he then dialed the digits
Three weeks before Christmas 2017, Aaron Boone had pulled into his Arizona driveway, having shuttled his daughter, Bella, home from school. He glanced at his cell phone and saw a missed call from Yankees general manager Brian Cashman. Realizing that this was an important development, he then dialed the digits that would change both his career and his family life.
In that brief conversation, Cashman asked Boone if he was all-in and understood the commitment level that would be expected, then revealed that he was recommending Boone to ownership. The news of Boone's hire as the next manager broke as USC and Stanford kicked off the Pac-12 championship game, and as Boone watched the action on the field from a skybox, he said his phone "just exploded" with calls and text messages. Life would never be the same.
In his debut campaign, Boone guided the Yankees to 100 victories and a postseason appearance, and the former big league infielder has his sights set upon greater success as he prepares for 2019. Boone recently joined MLB.com to discuss how his wife, Laura, and their four children are planning to spend the holidays.
MLB.com: What was the holiday season like in the Boone house?
Boone: Awesome. Probably truly my favorite time of year. We lived in Jersey and Philly through fifth grade, so a lot of those were us and the Luzinski family. They were our best friends and lived close, so I think we alternated every year, who hosted Christmas Eve and had a bunch of people in. Then when we moved back to Southern California, that's where all my relatives and extended family are, so usually Christmas Eve was either at one of my aunt's or uncle's houses, or our house. Just a special time, special memories with family and friends. Now looking forward to my first Christmas being back east again; my mom and dad are coming out, my little brother and wife and daughter. We'll have a full house.
MLB.com: What are your favorite memories of Christmas morning?
Boone: A couple of my favorite gifts: Mo Cheeks with the Sixers was my childhood hero, and one year I got an authentic Mo Cheeks jersey. I think I was 10. I remember that gift, just wearing that jersey all the time. It was really cool. Another Christmas as an adult, my dad on Christmas morning got me a Reggie White jersey. It was the day before he died (in 2004). I woke up the next day, he had gotten me that jersey and we got the news. That was kind of eerie.
MLB.com: How different is the holiday season now that you're a dad?
Boone: Way different. Now you always tend to think more about the kids and making it special for them. Maybe it's a little less selfish and a little more thinking about everyone else.
MLB.com: Do you have any special holiday traditions around the house?
Boone: We do. Elf on the Shelf is big right now. That has been going on for several years and is still very big in our house. My daughter, it's a big deal waking up every morning. My mom is coming out, and we'll do Swedish meatballs on Christmas Eve.
MLB.com: You've talked about some of the favorite gifts you received. What about ones that you've given?
Boone: The first thing that jumps to my mind, when I was a kid, I had about $15 or $20 and my mom or dad would take us to the mall to get gifts. I remember getting my mom this piggy bank, this wooden pig that was kind of big. I just remember being so proud to buy that gift for her. I gave her this wooden piggy bank on Christmas. I think she still has it.
MLB.com: You were named Yankees manager just before Christmas 2017. How different is this for you, one year later?
Boone: Quite a bit. At this time last year, I was about a week into the job. A lot of the people who are here with us, I was just getting to know who they were, what their role was. Now I know everyone; I know people's roles. It's so much further along now than at this time last year.