Yankees-Red Sox series opener washed out
Game to be made up July 16 as part of split doubleheader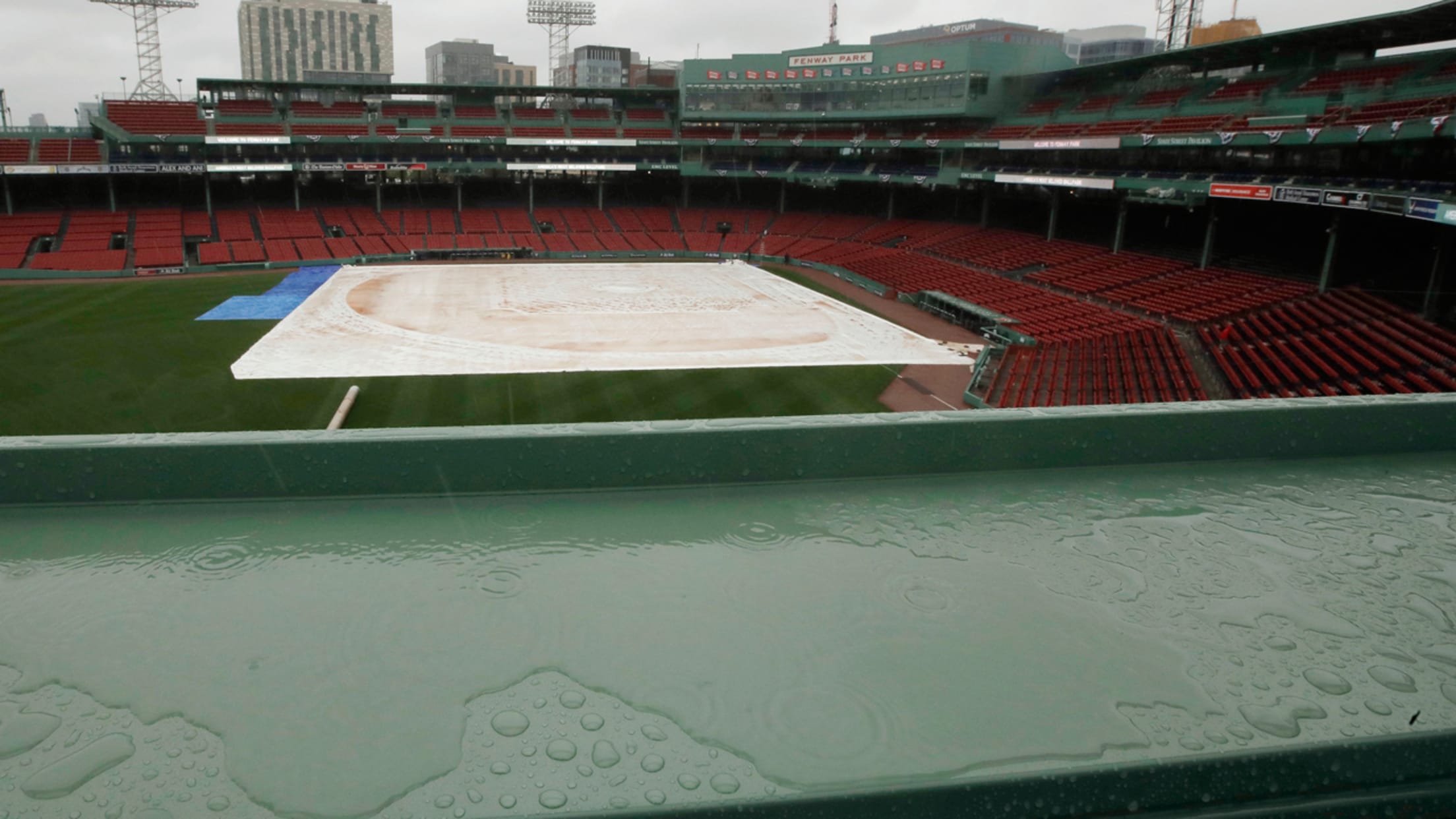 BOSTON -- After hours of steady rain during the day at Fenway Park and no letup in the forecast for the remainder of the night, Tuesday's Red Sox-Yankees game was postponed more than four hours before the scheduled first pitch.The game has been rescheduled for the July series against the
BOSTON -- After hours of steady rain during the day at Fenway Park and no letup in the forecast for the remainder of the night, Tuesday's Red Sox-Yankees game was postponed more than four hours before the scheduled first pitch.
The game has been rescheduled for the July series against the Yankees at Fenway Park as the first game of a day-night doubleheader on Sunday, July 16, beginning at 1:05 p.m. ET. Tickets for Tuesday's game will be good for admission to the rescheduled contest in July. The regularly scheduled game on July 16 remains at 8:05 p.m.
The rivals will now have their first meeting of 2017 on Wednesday night, with the same starting pitching matchup (Boston's Rick Porcello against New York's Luis Severino) that was scheduled for Tuesday.
Red Sox second baseman Dustin Pedroia, who had missed the last two games with left knee and ankle woes after being slid into by Baltimore's Manny Machado, is expected back in the lineup on Wednesday.
"I feel a little bit better today," said Pedroia. "Still getting my treatment and stuff. Obviously [the rainout] helps."
The marquee ace matchup of Chris Sale and Masahiro Tanaka will take place in Thursday night's series finale.
The current forecast for the Fenway Park area calls for sustained periods of rain into the evening hours on Tuesday, with temperatures in the low 40s.
For the Red Sox, the rainout meant a second straight off-day amid a stretch in which they were supposed to play 32 games in 33 days.
"I think we were ready to go following the day off yesterday," said Red Sox manager John Farrell. "We're not going to control the weather. You don't necessarily like your pitchers in your starting rotation to be backed up in some cases now seven days, but we're looking forward to getting on the field tomorrow."