Yankees-Red Sox series opener washed out
Game to be made up July 16 as part of split doubleheader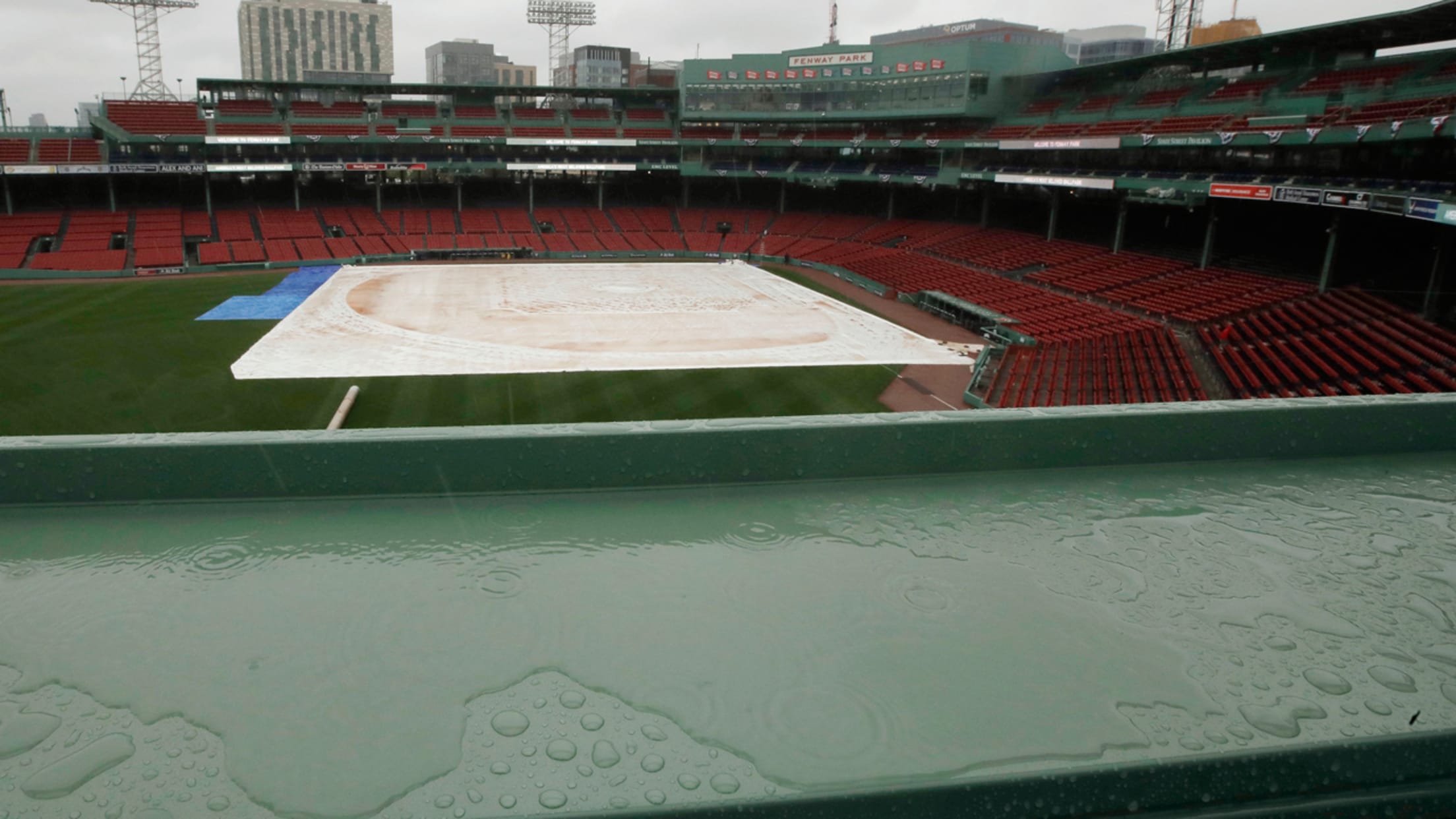 BOSTON -- The Yankees did not post a lineup card in their clubhouse prior to Tuesday's rainout at Fenway Park, and manager Joe Girardi said that was because he never got around to filling one out."I really didn't believe we were going to play," Girardi said.Tuesday's Yankees-Red Sox game was
BOSTON -- The Yankees did not post a lineup card in their clubhouse prior to Tuesday's rainout at Fenway Park, and manager Joe Girardi said that was because he never got around to filling one out.
"I really didn't believe we were going to play," Girardi said.
Tuesday's Yankees-Red Sox game was postponed due to inclement weather. The forecast for the Fenway Park area called for sustained periods of rain to continue throughout the afternoon and into the evening hours, with temperatures in the low 40s.
The game has been rescheduled for the July series against the Yankees at Fenway Park as the first game of a day-night doubleheader on Sunday, July 16, beginning at 1:05 p.m. ET.
Tickets for Tuesday's game will be good for admission to the rescheduled contest in July. The regularly scheduled game on July 16 remains at 8:05 p.m.
Girardi said that the Yankees will stay on rotation, meaning that right-hander Luis Severino will start opposite Red Sox right-hander Rick Porcello on Wednesday evening. Masahiro Tanaka is scheduled to pitch against Boston on Thursday, with Carsten Sabathia pushed back to face the Orioles in New York.
The rainout, combined with Monday's off-day, adds extra rest for the Yanks' hurlers. Severino last pitched on April 18 and Tanaka last Wednesday, both against the White Sox.
"It's not what you want, but it is what it is and you've got to deal with it," Girardi said. "Sevvy threw some on Sunday and Tanaka will probably try to throw a little bit today, maybe in the cage. It's not the perfect world, but it's what we're going to do."