Yanks tender deals to all 9 arb-eligible players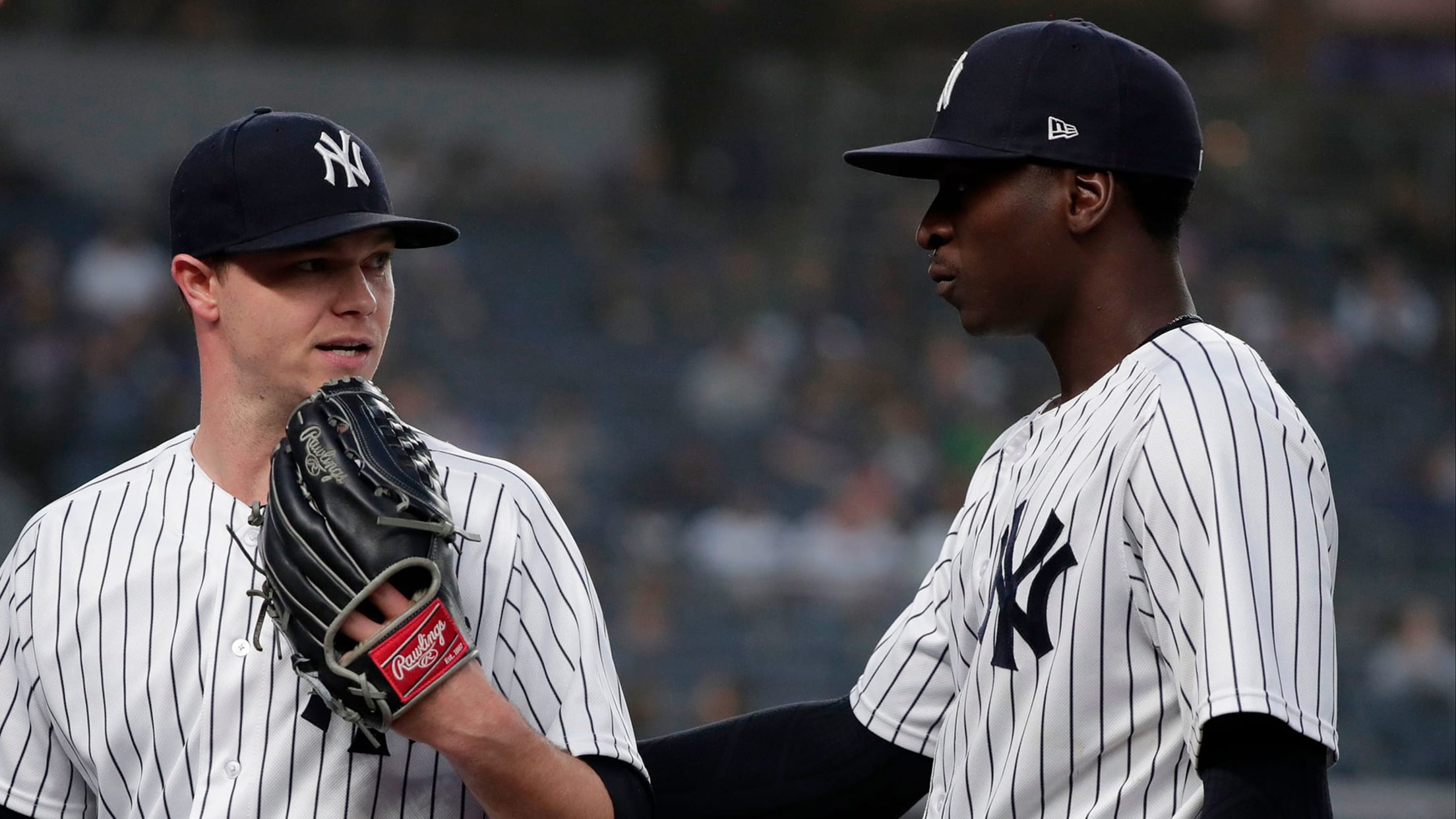 The Yankees decided to tender a contract to all nine of their arbitration-eligible players prior to Friday night's 8 p.m. ET deadline.Many were obvious calls, such as James Paxton, Aaron Hicks, Dellin Betances and Luis Severino. Others were not as clear-cut, namely Didi Gregorius and Sonny Gray.Gregorius will miss a
The Yankees decided to tender a contract to all nine of their arbitration-eligible players prior to Friday night's 8 p.m. ET deadline.
Many were obvious calls, such as James Paxton, Aaron Hicks, Dellin Betances and Luis Severino. Others were not as clear-cut, namely Didi Gregorius and Sonny Gray.
Gregorius will miss a good portion of the 2019 season as he rehabs from Tommy John surgery on his right elbow, and with only one year remaining before he's slated to become a free agent, it was unclear whether the Yankees would want to pay him for about a half season.
Gregorius earned $8.25 million in 2018 and will likely get a raise into eight-figure territory, but the Yankees decided it was worth the money to retain the 28-year-old.
As for Gray, general manager Brian Cashman has been trying to trade the right-hander this offseason, drawing interest from 10 or 11 teams.
Gray made $6.5 million last year, and even though his season was viewed as a disaster by many, he'll likely get a raise in arbitration. Given that he has been engaged in trade conversations, Cashman must believe he will be able to get something valuable in return for Gray after tendering him a contract.
The other arbitration-eligible players tendered a contract Friday were catcher Austin Romine, right-hander Tommy Kahnle and first baseman Greg Bird.
With all nine players getting tendered Friday, the Yankees' 40-man roster remains at 40.
Mark Feinsand, an executive reporter, originally joined MLB.com as a reporter in 2001.