Britton, O'Day closing in on return to bullpen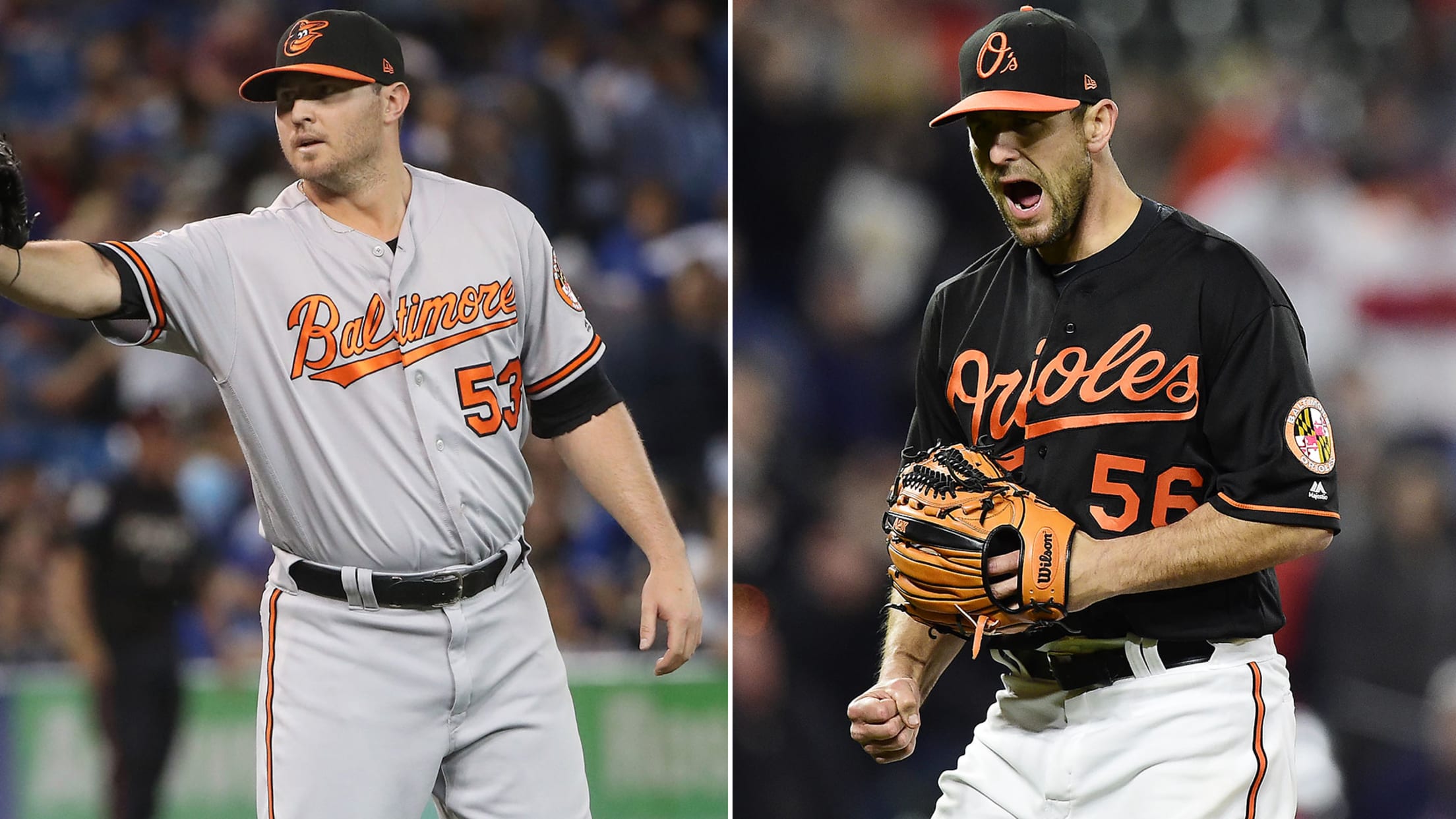 TORONTO -- The Baltimore Orioles are close to getting two major pieces back in their bullpen with Zach Britton and Darren O'Day progressing well in rehab assignments.Manager Buck Showalter said prior to Thursday's series opener in Toronto that Britton could return within a week. Earlier in the day, Britton pitched
TORONTO -- The Baltimore Orioles are close to getting two major pieces back in their bullpen with Zach Britton and Darren O'Day progressing well in rehab assignments.
Manager Buck Showalter said prior to Thursday's series opener in Toronto that Britton could return within a week. Earlier in the day, Britton pitched one scoreless inning with a hit and a strikeout for the Triple-A Norfolk Tides.
"If everything goes well, Zach will throw back-to-back on Sunday and Monday," Showalter said. "The earliest you could see him activated here is Wednesday. We have an off-day on Thursday; could be Friday. I'm just hoping the back-to-backs go well and he feels good."
Showalter is encouraged by how sharp Britton has looked, but says that the Orioles aren't going to stray from their plan to bring him along with patience.
"We want to stay on it," Showalter said. "The reason why it's going so great, you don't want to do something stupid. Everybody's got a need for guys like Darren and Zach. We just want to have them right when they get here."
O'Day, who is pitching with Class A Advanced Frederick, could be back even sooner than Britton. He last pitched Tuesday, when he allowed three runs on three walks and recorded two outs.
He is scheduled to pitch again Thursday night with Frederick while the Orioles play in Toronto.
"If that goes well, we'll consider him Saturday here. That's encouraging, getting some dates to get those two guys back. Seems like we've been without Darren all year, doesn't it?"
Brad Brach has been excellent for the Orioles of late, posting a 0.75 ERA and seven saves since the beginning of May after a tough start to his season. Showalter looks forward to having the group back together, but this has been a lesson in the fluid nature of a 25-man roster.
"We all know what it looks like when we have it all," Showalter said. "Unfortunately this game's kind of cruel. When it looks like you're going to get one guy back, you lose somebody else."
Keegan Matheson is a contributor to MLB.com based in Toronto.