Davies needs at least 1 more rehab start
Counsell says right-hander working to resume 5-day routine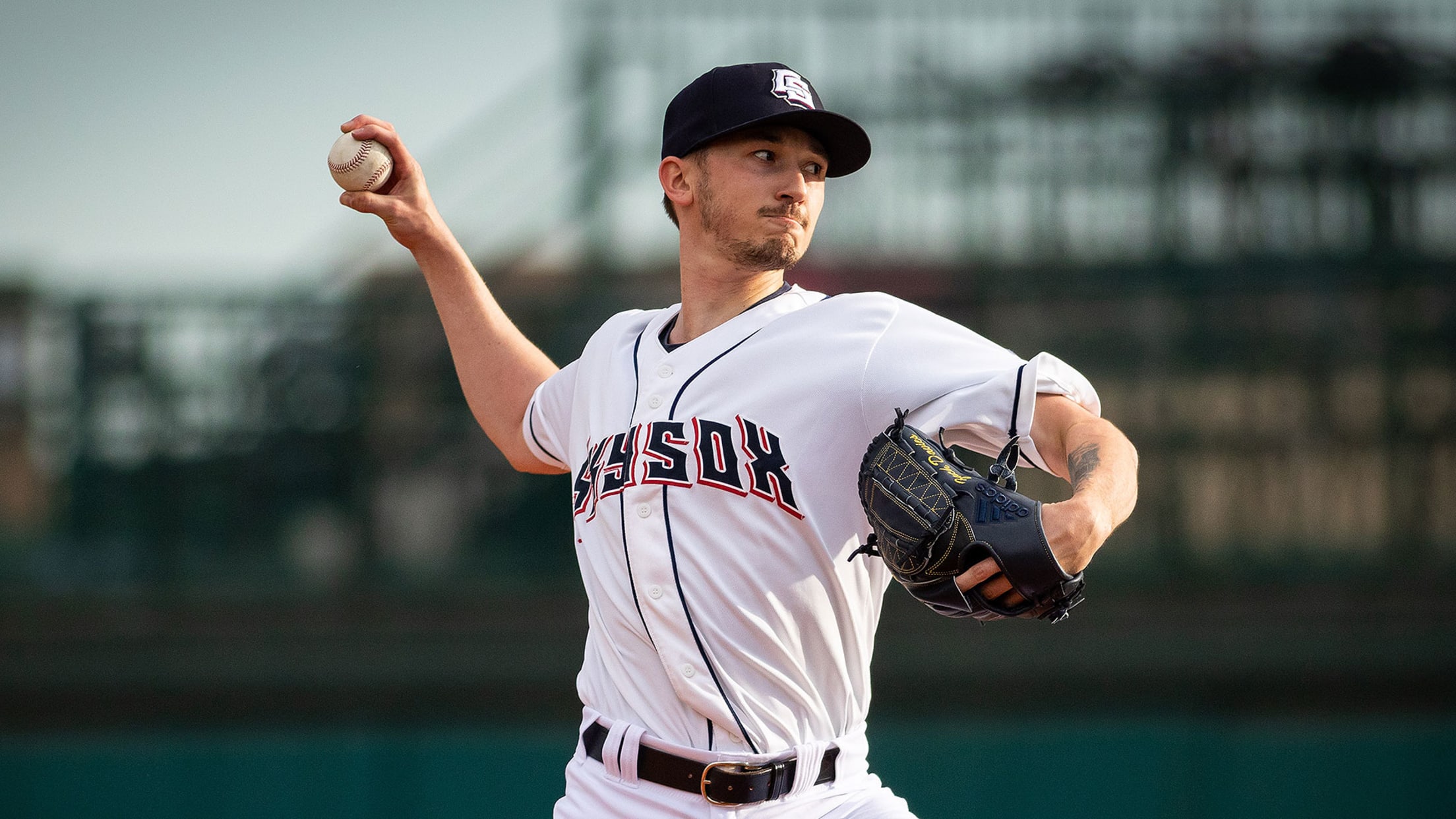 Zach Davies makes a rehab start against the Salt Lake Bees for Triple-A Colorado Springs on June 19, 2018. (Bobby Stevens/MiLB.com)
ATLANTA -- Although he ramped up his work load to 86 pitches in his rehab outing on Saturday, right-hander Zach Davies will need at least one more rehab start before rejoining the Brewers.According to manager Craig Counsell, Davies will rejoin the club in Chicago on Tuesday before heading out for
ATLANTA -- Although he ramped up his work load to 86 pitches in his rehab outing on Saturday, right-hander Zach Davies will need at least one more rehab start before rejoining the Brewers.
According to manager Craig Counsell, Davies will rejoin the club in Chicago on Tuesday before heading out for another start, most likely Thursday with Triple-A Colorado Springs at Iowa.
Davies, 25, last started for the Brewers on May 29, sidelined by right rotator cuff inflammation and back stiffness.
The results haven't been there for him in three of four appearances since restarting his rehab on July 27. After opening with 2 1/3 shutout innings and four strikeouts, he's allowed 10 earned runs over his past three outings (12 1/3 innings) with eight walks and eight strikeouts.
That isn't why the Brewers are keeping him in the Minors. Their plan all along was to keep Davies down for at least one more turn to help him get back on a five-day schedule.
"We're going on fourth months really," Counsell said, "that we've missed here. We've got to get him in a routine of getting out there every five days. That's what's most important, and that's what we're getting done."
Because Davies began his latest rehab in July, he could stay in the Minors for another couple of weeks, but the team hasn't determined if that will be necessary.
Cody Pace is a contributor to MLB.com based in Atlanta.