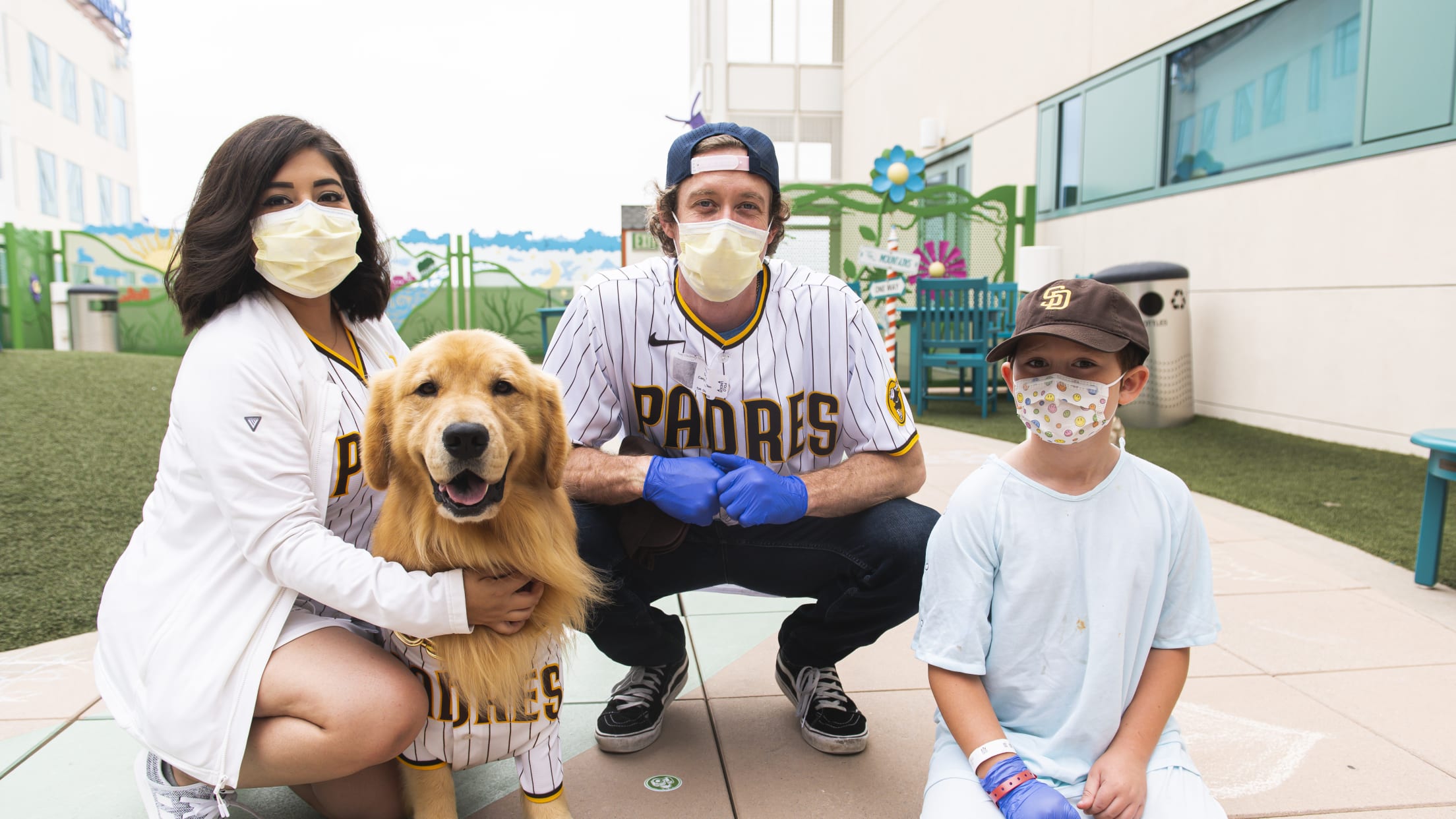 Rady Children's Hospital
Rady Children's Hospital and the Padres have a long-standing partnership spanning well over two decades. Serving as the only pediatric specific hospital in San Diego, the Padres are proud to support the physicians, staff, and volunteers, while offering unique, uplifting experiences to patients receiving treatment.
Make-A-Wish
The Padres are proud to be long standing partners of Make-A-Wish San Diego. Helping grant their 2,000th, 3,000th and 4,000th wishes at Petco Park, the Padres assist in providing wishes to children with life-threatening medical conditions. The purpose of these wishes is to enrich the human experience and provide the families with strength and joy.
Padres Summer Blood Drive
In partnership with the San Diego Blood Bank, the Padres annual Summer Blood Drive supports patients struggling with life-threatening medical conditions. 2022 set a new record with over 730 Padres fans donating blood to those in need. Check back for more information on the 2023 event. Your donation can help save lives!
Pedal the Cause
Padres Pedal the Cause is an annual cycling fundraising event with the mission of creating a world without cancer. The 2023 event is scheduled for March 18, where participants of all ages and abilities can ride, run, walk, spin on a stationary bike, or volunteer at an all-day celebration. All bike routes ride across the iconic Coronado Bridge and end on the field at Petco Park.
Starting in 2016 the organizations officially partnered to rename the event Padres Pedal the Cause and moved the celebration to Petco Park. Together, we have donated more than $23 million to fund 90 discovery grants and clinical trials for all types of cancer research projects in San Diego.
Everyone can be a cancer fighter. There are also reduced registration and fundraising rates for students, military and their spouses. You can learn more about Padres Pedal and how you can get involved by visiting curebound.org/padrespedal.