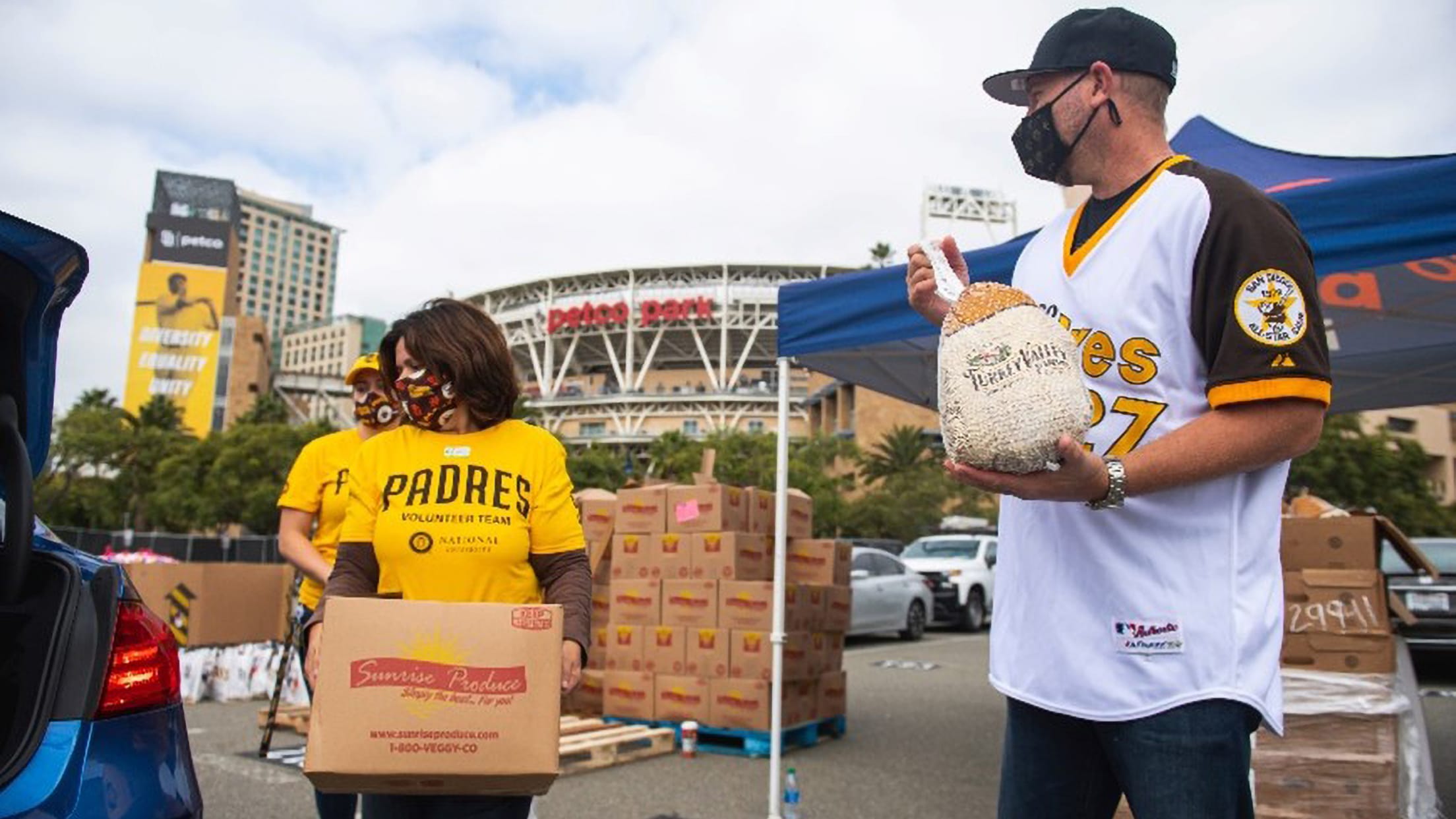 The Padres Volunteer Team is a county wide volunteer force created to give back to the greater San Diego area. It calls up Padres fans to donate their time to San Diego's nonprofits and civic organizations.
Our mission is to build awareness of and inspire participation in serving the greater San Diego and Baja communities.
To sign up, click the button below and create a volunteer profile* or browse the many upcoming volunteer activities! Volunteers receive a t-shirt at their first event and one "hit" for each hour they give back with the Padres Volunteer Team. Hits may be redeemed for Padres tickets and exclusive experiences. We look forward to pitching in for a greater San Diego! Click on the button below to start giving back today!
Please note this account will be separate from your padres.com account.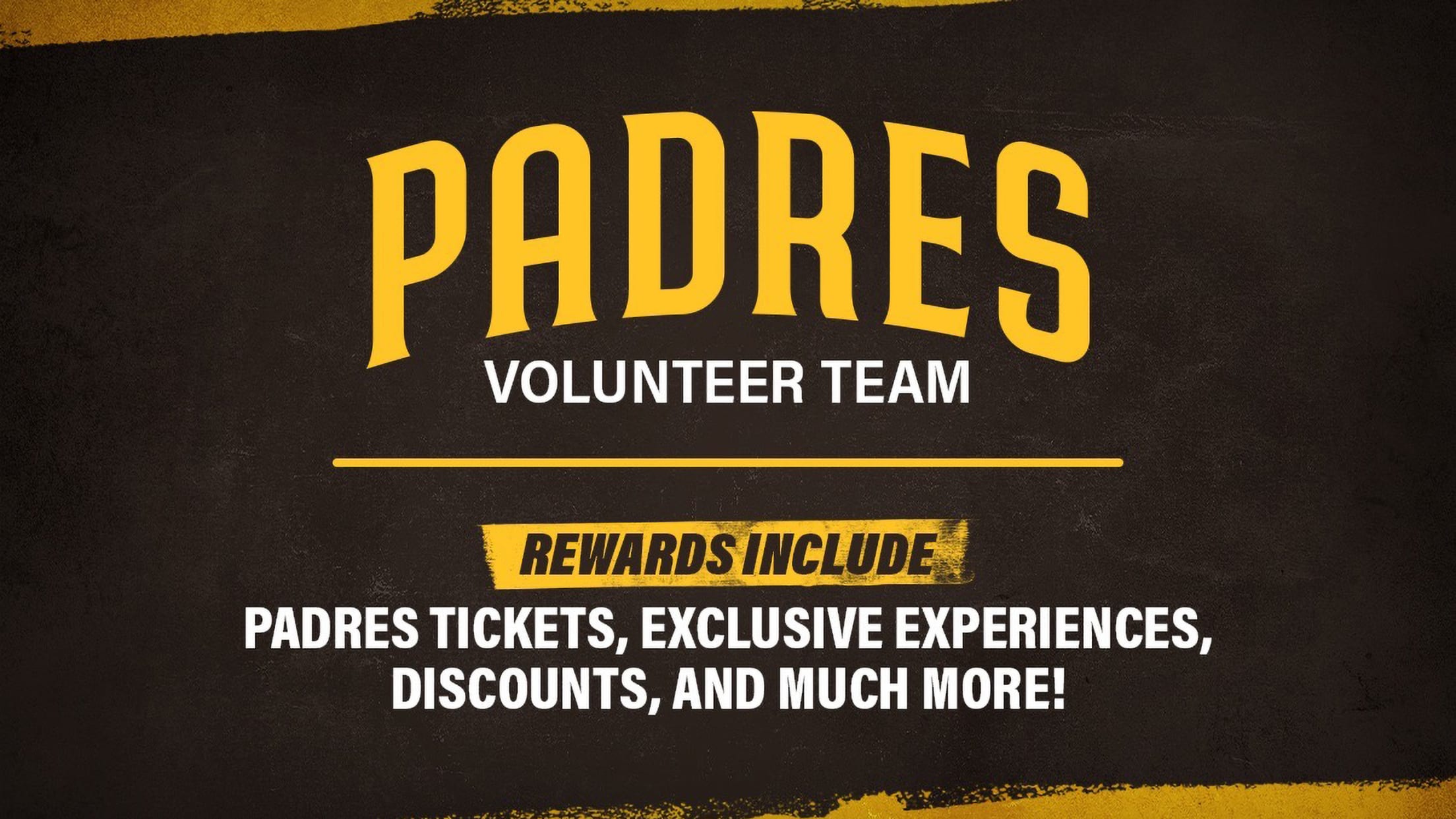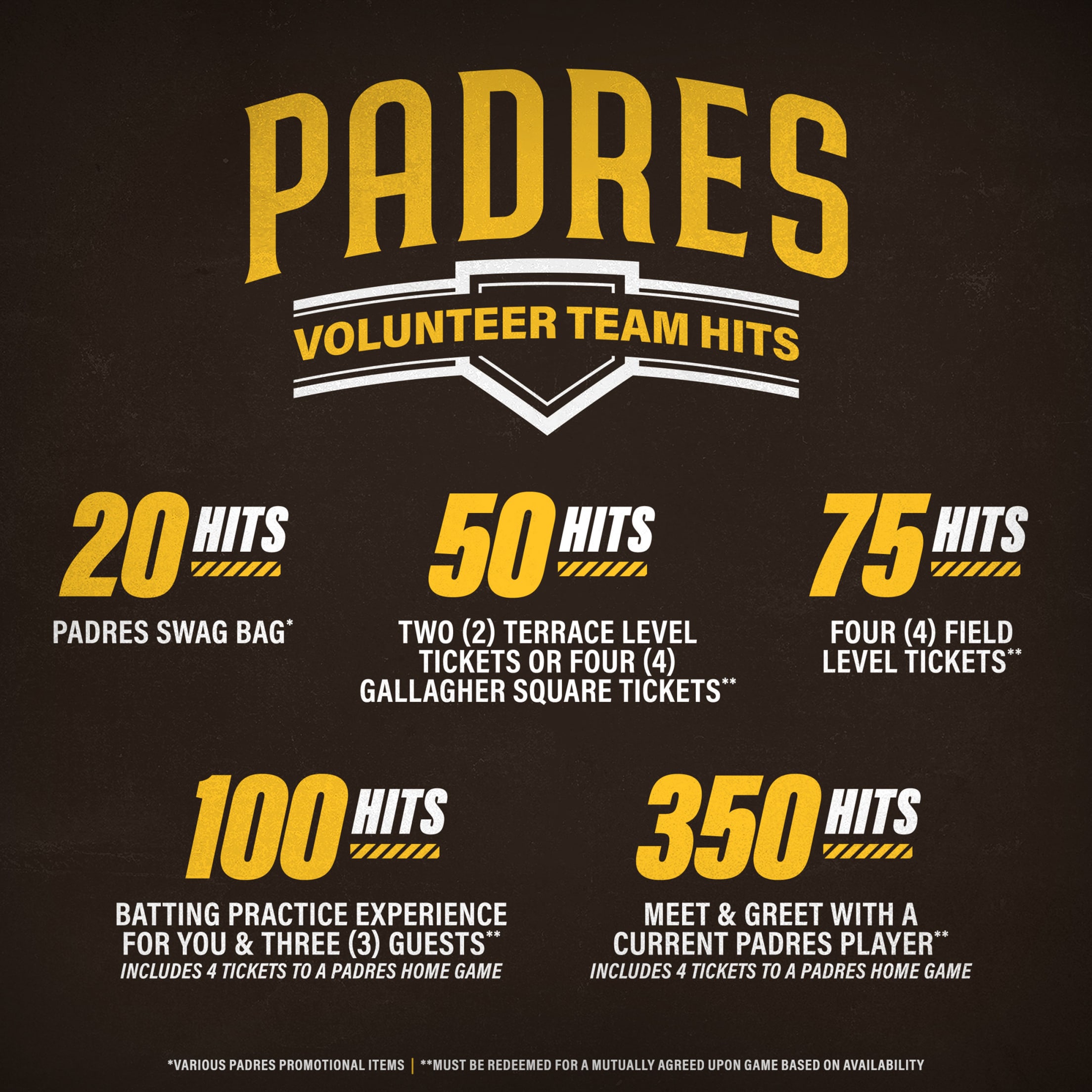 All hits must be redeemed in the 2023 season.
*all HITS must be accumulated from the 2022/2023 season