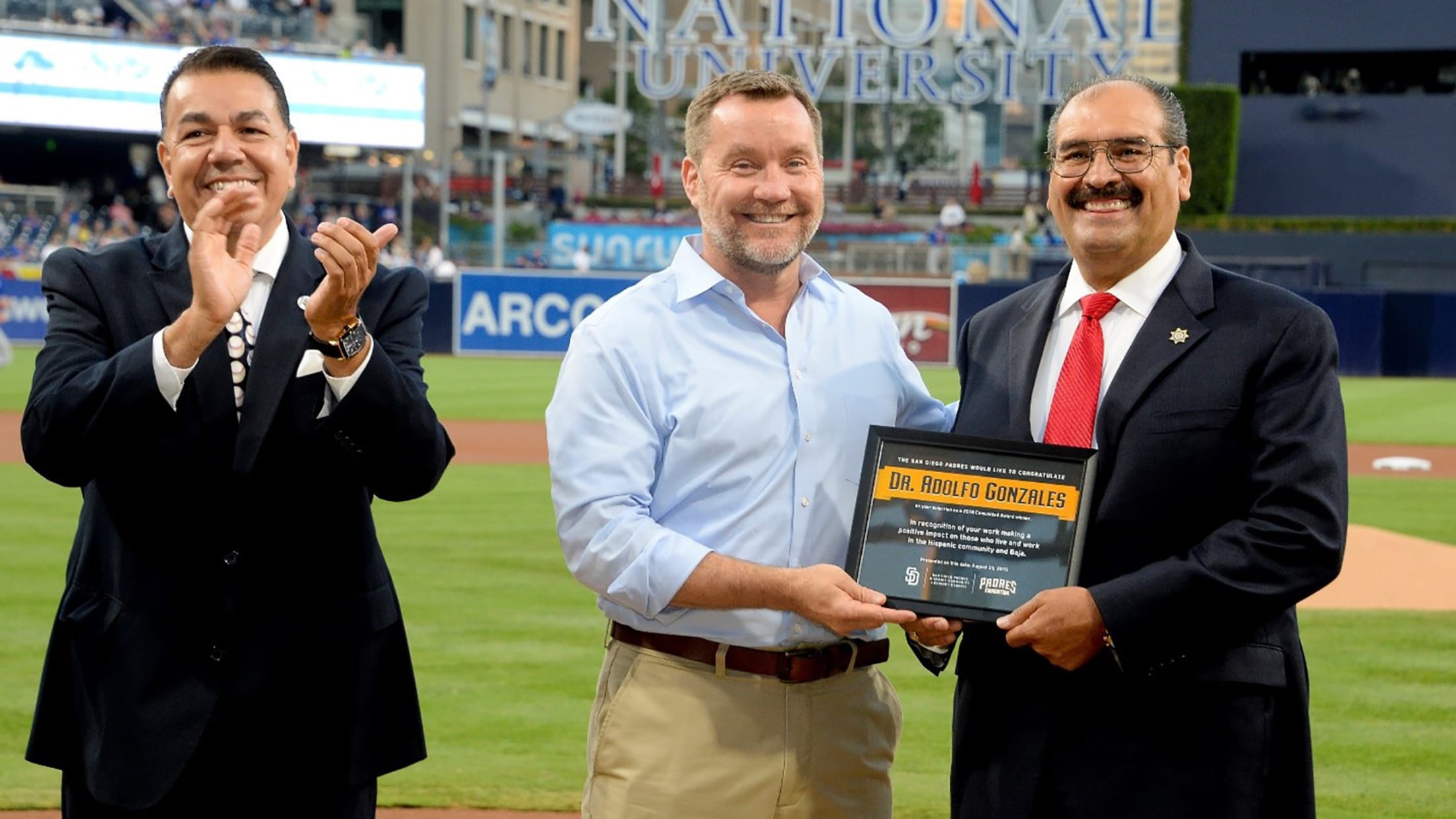 Comunidad Awards
Each year, the Padres have recognized four individuals or organizations making a positive impact within the region's Hispanic community in support of the Padres Foundation's four areas of emphasis: LIVE, LEARN, PLAY and SERVE.
The 2018 Comunidad Award Winners are:
LIVE: Gloria Newell
LEARN: Ana Reyes
PLAY: Jose Mercado 
SERVE: Officer, Raymus Payton
The nomination period for the 2019 Awards will be open next May. Please check back in to submit your nomination!
Past Comunidad Award Winners
| Year | LIVE | LEARN | PLAY | SERVE |
| --- | --- | --- | --- | --- |
| 2017 | Yolanda Walther Meade | Venus Molina | Al Alvarado | Jesse Navarro |
| 2016 | Humberto Gurmilan | Andrea Skorepa | Janett Gaytan | Dr. Adolfo Gonzales |
| 2015 | Niki Mani | Gaby Beas | Alex Rejto | Edwin Garrette |
| 2014 | Jose Montaño Foundation | La Maestra Community Center | Ricardo Lopez | Association of Naval Services Officers (ANSO) |
| 2013 | Emilio Nares Foundation and Friends of Scott Foundation | Aldo Sanchez | Ramon Aldana | Los Bomberos de San Diego |
| 2012 | Dr. Raul Trejo | Armando Cataño | Daynara Castillo | N/A |