The Texas Rangers Baseball Foundation is committed to furthering youth education through college scholarships, educational programing and teacher recognition.
Texas Rangers Scholarships
The Texas Rangers Baseball Foundation provides a number of promising young students in the Dallas-Fort Worth with college scholarships.
Richard Greene Scholars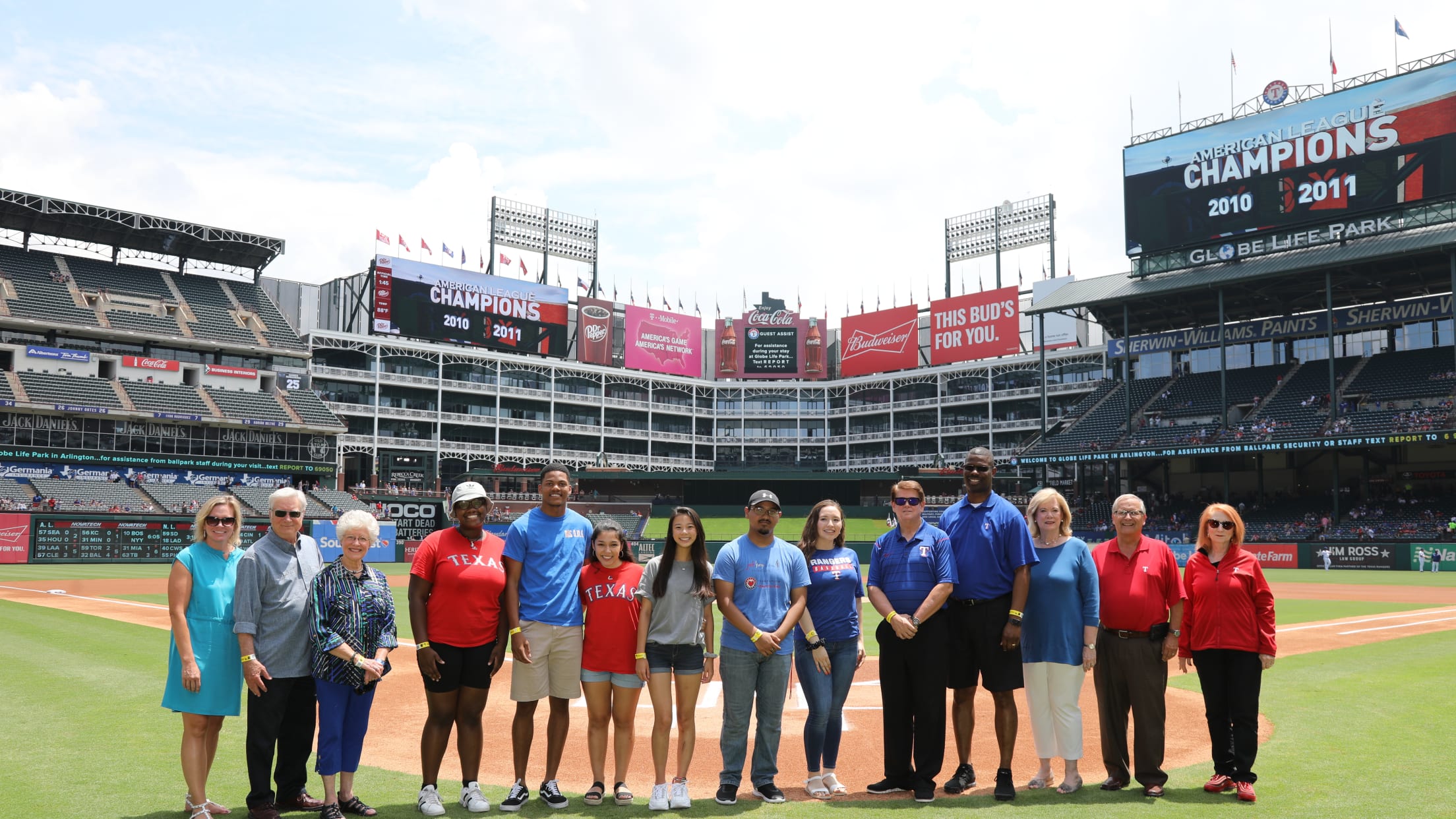 The Richard Greene Scholars program, named after the former mayor who led the campaign to keep the Rangers in Arlington, is a collaborative effort among the Rangers, the Foundation, community and business leaders, the Arlington Independent School District and the University of Texas-Arlington. What started as a 20-year commitment to fund $1.2 million in college scholarships has evolved into a true leadership development program.
Each year, one junior from each of Arlington's six high schools is selected to participate in the program and receive a $10,000 scholarship toward their college education. These students are immersed in an internship and mentorship program that exposes them to successful leaders in business, city government and municipal service.
Since its inception, over $1 million has been awarded to more than 1,000 students attending more than 20 different colleges and universities throughout the country. In November 2018, the Texas Rangers were honored with the 2018 Allan H. Selig Award for Philanthropic Excellence because of the efforts to support Arlington youth through the Richard Greene Scholars program.
Johnny Oates Texas Rangers and Mark Holtz Scholarships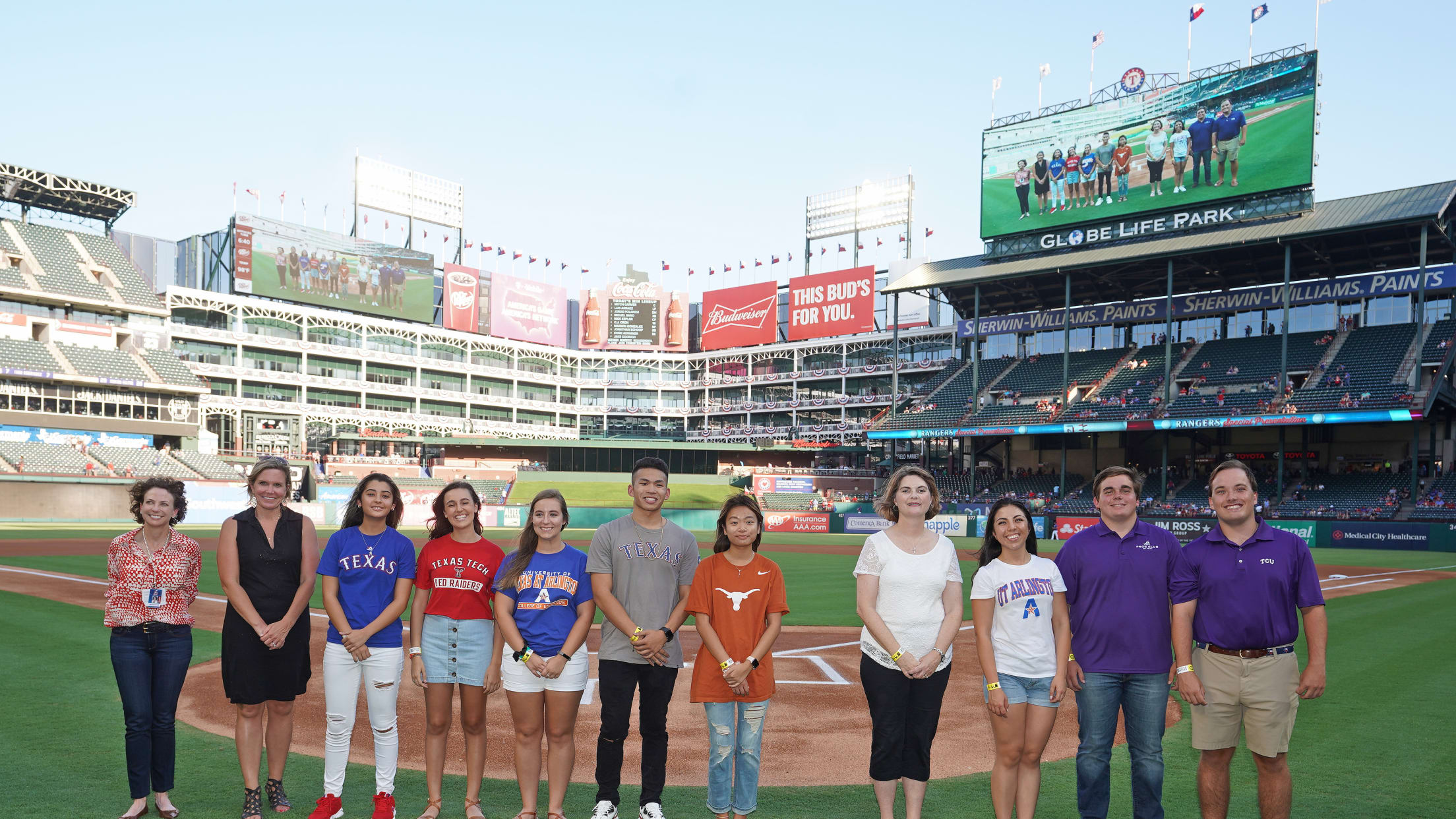 Johnny Oates Texas Rangers Scholarship
More than 20 years ago, the Texas Rangers Baseball Foundation established college scholarships in the name of Johnny Oates, the beloved manager of the Rangers who led the franchise to its first Postseason appearance in team history during the 1996 season. The Johnny Oates Scholarship helps make college education affordable for Texas Rangers and Delaware North Sportservice employees and/or children of employees.
Mark Holtz Scholarship
In honor of the beloved Rangers broadcaster Mark Holtz, the Texas Rangers Baseball Foundation created a scholarship for journalism majors at Texas Christian University and the University of Texas-Arlington. This scholarship was started in Holtz's honor to promote the proliferation of sports broadcasting journalism. Since its inception, more than $45,000 has been awarded to much deserving students.
Summer Slugger
The Texas Rangers Baseball Foundation has partnered with digital learning innovator EverFi to help prevent the "summer slide" in 4th-5th graders. All students are invited to participate in this online, baseball-themed learning course that helps reinforce critical math and literacy skills. Students earn points, unlock levels and receive progress-based rewards throughout the summer.
Leading Off presented by Globe Life
In partnership with Globe Life and the Arlington Independent School District, the Texas Rangers Baseball Foundation implemented the Leading Off program with eighth grade students from three Arlington middle schools in underserved area. Leading Off focuses on giving participants the tools to succeed after graduation through various workshops and community service events focused on eight primary leadership qualities.
Teacher Appreciation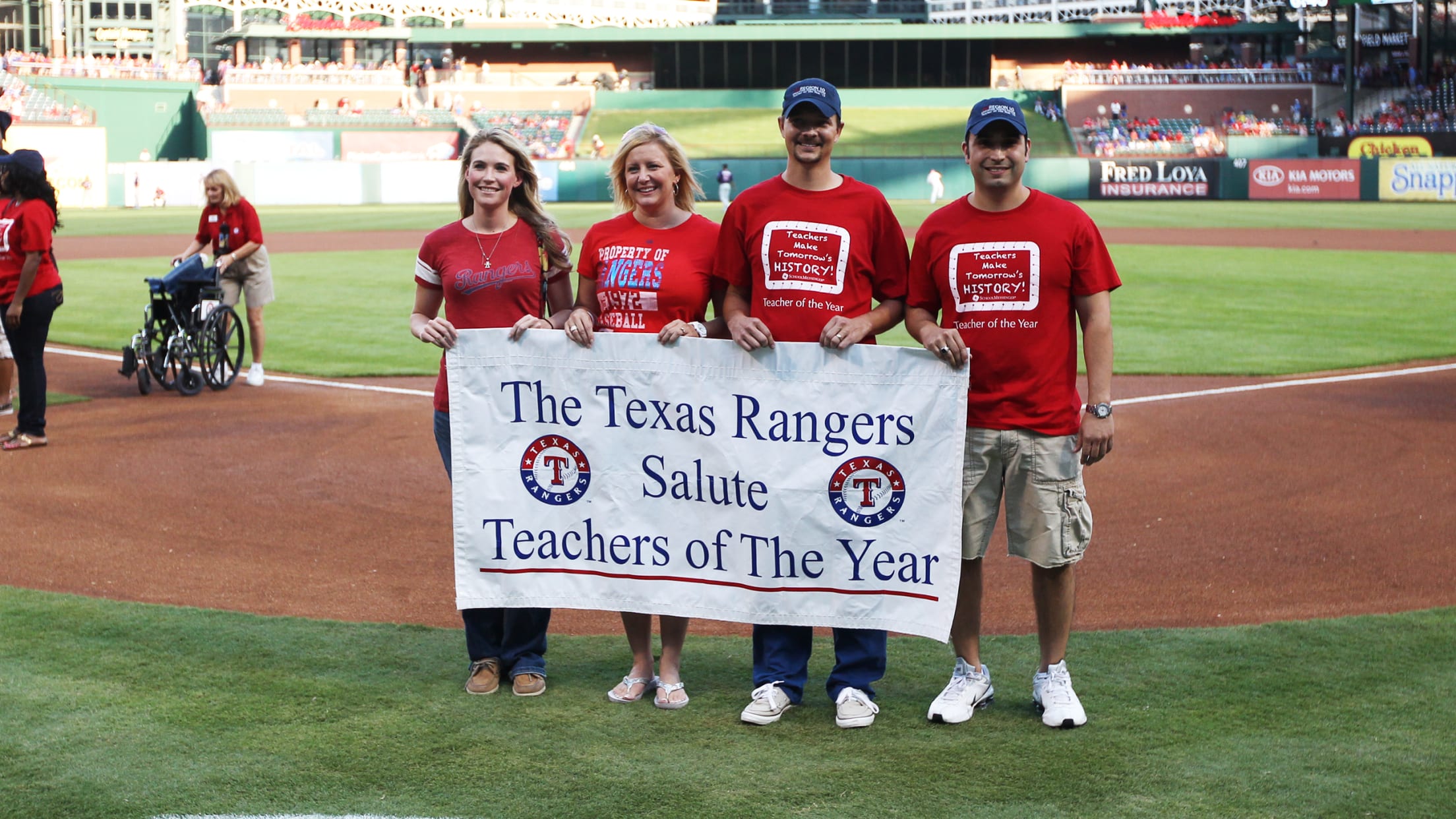 Every season the Texas Rangers honor more than 150 Teachers of the Year by welcoming them to a game with a special on-field presentation, where they are presented with a special gift from the Rangers. Each school year, teachers in various North Texas school districts are selected by their respective school as the most outstanding teachers. Each of these teachers has a hand in molding our future presidents, accountants, musicians, educators and engineers. A special recognition is presented to the four Regional Teachers of the Year, representing Region 10 and 11, who later go on to represent North Texas for the State Teacher of the Year award.