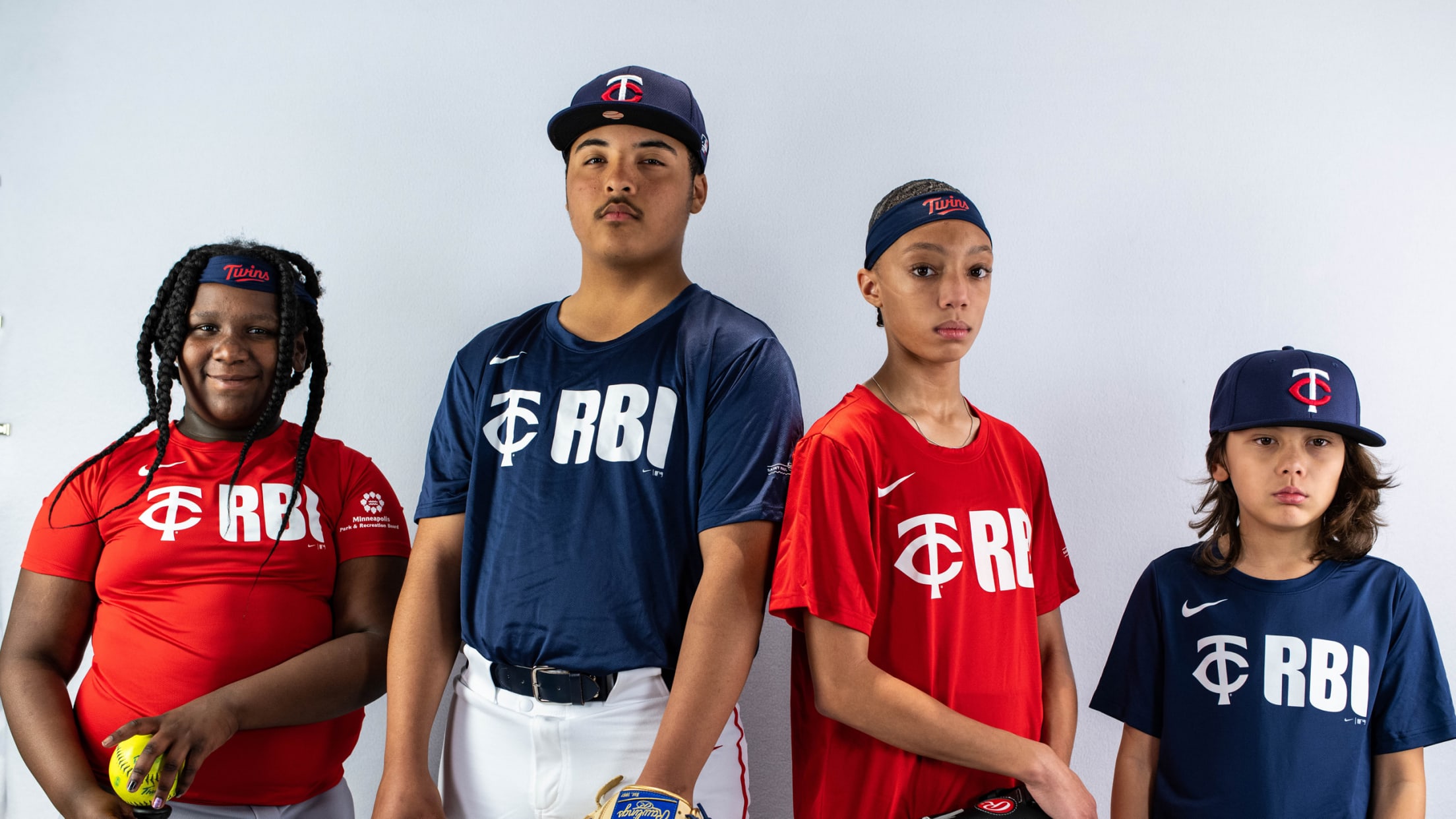 About Us
Nike RBI is an international initiative of Major League Baseball for youth in urban areas, serving ages 8-18. From its inception in 1989, Nike RBI has grown from a local program for boys in South Central Los Angeles to an international campaign encompassing more than 200 cities and as many as 200,000 male and female participants a year.
Administered globally by MLB, the program is designed to increase participation and interest in baseball and softball among underserved youth; encourage academic participation and achievement; increase number of talented athletes prepared to play in college and minor leagues; promote greater inclusion of minorities into the mainstream of the game and teach the value of teamwork.
The Minnesota Twins Nike RBI program is operated in partnership with MLB, Twins Community Fund, Minneapolis Park and Recreation Board and City of Saint Paul Parks and Recreation. Since 1993, the Twins Community Fund has contributed nearly $2 million to the Minneapolis Park and Recreation Board and City of Saint Paul Division of Parks and Recreation to operate leagues in their respective city. Along with operating funds, the Twins Community Fund also grants money to each city to assist with the creation and renovation of ball fields.
The creation of the Twins Nike RBI program in the Twin Cities was due in large part to National Baseball Hall of Famers and Twins alumni Dave Winfield and Kirby Puckett. In 1993, Winfield and Puckett were shocked to learn how few inner city youth were playing baseball and softball and in response they co-founded the Rookie League for youth ages 8-12, which eventually became the Nike RBI program.
The Twins Nike RBI program serves nearly 6,000 youth in the Twin Cities. The program operates with the following goals in mind:
To provide an opportunity for inner city youth to participate in baseball and softball
To provide a positive team oriented activity to teach inner city youth teamwork, positive sportsmanship and social responsibility
To provide encouragement of academic participation and achievement
The Twins Nike RBI program features athletic, educational and life skills opportunities for its participants
Playing in Twins Nike RBI provides many great opportunities for youth. Some great opportunities include the following:
Twins Games - Twins Nike RBI participants have an opportunity to attend select Twins home games and meet Twins players
Nike RBI Clinics and Academy - Free baseball and softball skills clinics
All Star Teams - Each season three all-star teams compete in the Nike RBI Central Regional Tournament with an opportunity to qualify for the Nike RBI World Series
Breaking Barriers: In Sports, in Life - This program is a multicultural character education program developed by Major League Baseball and Sharon Robinson, daughter of the late Jackie Robinson