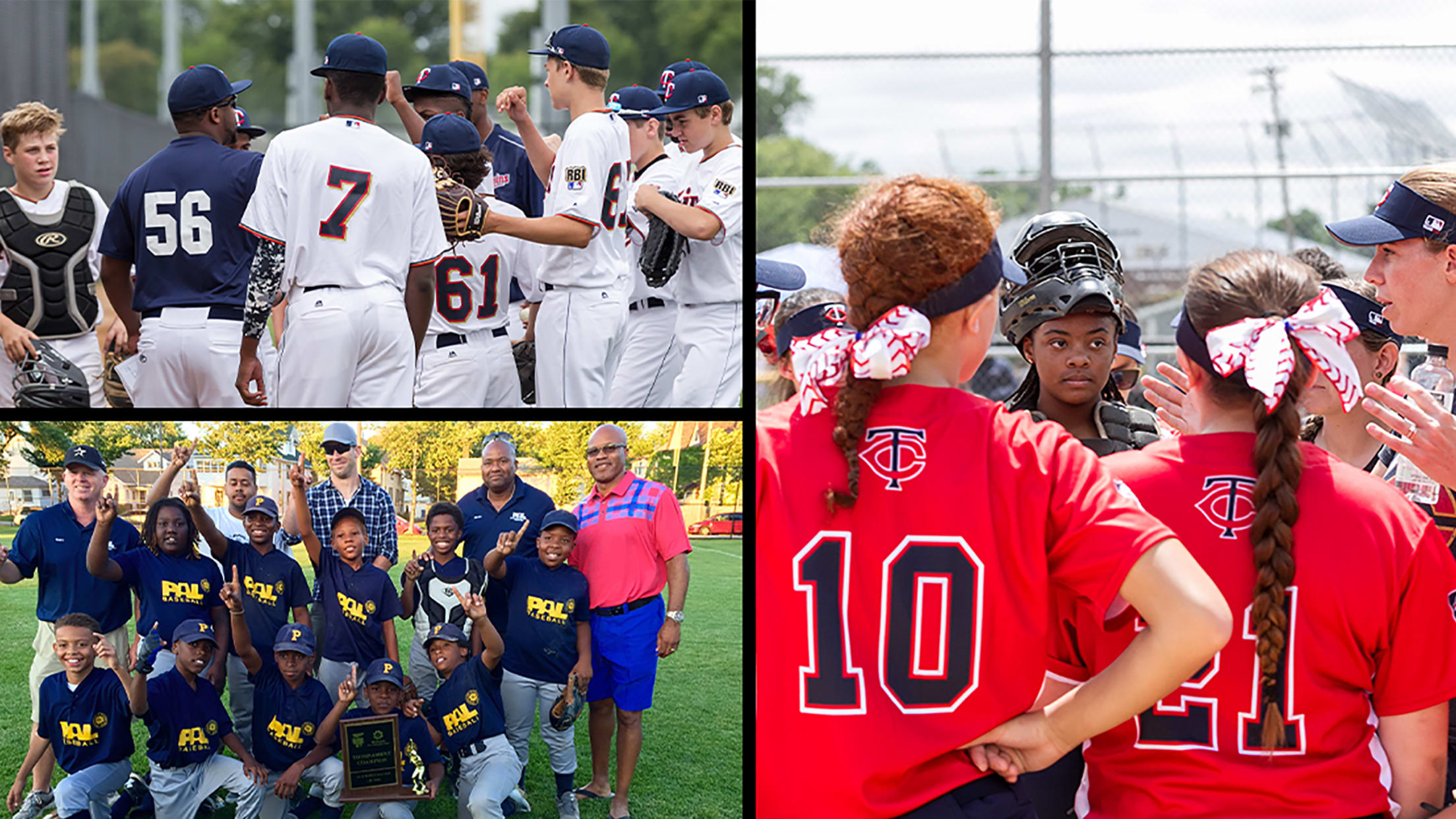 Twins Nike RBI Leagues
2023 Registration
Twins Nike RBI - Minneapolis (February 22, 2023)
Twins Nike RBI - St. Paul (March 1, 2023)
The Minnesota Twins Nike RBI program is operated in partnership with the Twins Community Fund, Minneapolis Park and Recreation Board and City of Saint Paul Parks and Recreation. All players who play in the Twins Nike RBI program play for the Twins!
The program operates with the following goals in mind:
To provide an opportunity for Minneapolis and St. Paul youth to participate in baseball and softball.
To provide a positive team-oriented activity to teach teamwork and sportsmanship, and to make friendships.
To provide encouragement of academic participation and achievement.
To provide athletic, educational, and life skills opportunities for youth.
Playing in Twins Nike RBI provides many great opportunities like…
Attending Twins games
Free baseball and softball skills clinics
League play
Access to new equipment and uniforms
And more…
Twins Nike RBI is open to any youth in Minneapolis or Saint Paul who wants to play baseball or softball.
The league features 8U, 10U, 12U, 13U, 15U and 18U age divisions. Through the Twins Nike RBI partnership, registration is handled by the Minneapolis Park and Recreation Board and St. Paul Municipal Athletics.
If you have any further questions regarding registration for Twins Nike RBI, please contact us.