PLAY BALL PARK Attractions
PLAY BALL PARK™ has something for every fan, there's the MLB Gaming Zone, the World's Largest Baseball, meet and greets with the Legends of the game and so much more!
All-Star Auctions - Presented by Hunt Auctions
View and bid on limited-edition authentic baseball memorabilia hosted by Hunt Auctions in a silent auction throughout the event or a Live Auction on July 13, 2021.
All-Star Batting Practice
Practice like the pros and test your MLB All-Star swing in the batting cages. Blast Motion technology will automatically capture valuable swing metrics and 3D swing animation for every swing.
All-Star Clubhouse
Visit the Clubhouse and feel like a Major Leaguer. See the official Nike game uniforms of the 2021 MLB All-Stars and join us for Q&A sessions with MLB Legends, former Olympians and Hall of Famers.
All-Star Experience Pass
Register for this free pass to get your QR code, score badges, win prizes, participate in interactives, make reservations for free autographs and much more!
All-Star Pitching - Presented by ARM & HAMMER™ and OxiClean™
Step up to the pitcher's mound and throw your fastest pitch. Some of the best in the game stop by to give you some tips throughout the five days of PLAY BALL PARK. Baseball and softball fans are welcome.
Art of Baseball
Peruse some of the hottest artists from the MLB family, Purchase officially MLB licensed baseball art.
Box Office - Presented by Bank of America
Your place for any questions related to your digital PLAY BALL PARK tickets.
Catch a Chevy - Presented by Chevrolet
Take a ride in the latest Chevy as you learn more about the vehicles while getting a FREE ride to your All-Star event.
Field of Dreams - Presented by GEICO
Participate in baseball and softball clinics hosted by the MLB All-Star PLAY BALL PARK coaches. Special guest coaches include MLB legends and former Olympians. They will be on hand to teach you how improve your game. Field of Dreams is also the home of the daily MLB Mascot Home Run Derby competition!
First Base Autograph Stage
Meet MLB Legends, Hall of Fame members, former Olympians and obtain free autographs. Make a reservation with the All-Star Experience Pass.
Franklin
Test out the same bats and gloves used by the All-Stars in the big game and purchase officially licensed Major League Baseball® Franklin batting gloves.
Gaming Zone - Presented by Extreme Networks
Check out MLB The Show on the latest game consoles here.
Grand Slam Autograph Stage - Presented by Netspend
Meet MLB Legends, Hall of Fame members, former Olympians and obtain free autographs. Make a reservation with the All-Star Experience Pass.
Home Clubhouse Autograph Stage - Presented by Blue Emu
Get FREE autographs from your favorite MLB players. Make a reservation with the All-Star Experience Pass.
Home Run Derby - Presented by T-Mobile
Have you ever dreamt of hitting one out of the park? Here's your chance to step up to the plate and hit a home run over the outfield wall Home Run Derby style.
Home Run Robber
Put on a Velcro suit and jump on a wall for a unique home run robbing photo op.
Hometown Heroes
Get in on the team photo, give your best home team player pose.
Information Center
Get information, schedules and more details on all PLAY BALL PARK events and appearances and learn how to access the Quiet Room, Nursing Room and a Sensory Pod.
KultureCity
Through a partnership with KultureCity, 2021 PLAY BALL PARK will be sensory inclusive. Two sensory rooms will be available for fans to utilize if they need a break from the activities and surroundings. The indoor sensory room will be in Room 304 and the outdoor mobile sensory room will be on Welton Street. Sensory bags will also be available for fans. For more information on KultureCity, please check out their website or mobile app (available on Apple and Google Play).
Major League Baseball
Learn about the history of our great game including the Latino Hall of Fame members, what Team USA - Softball will take on this year and women in baseball. Get a glimpse of what MLB has been up to on the international front!
Map and Guide
Scan the QR code to get a digital copy of the PLAY BALL PARK map and guide.
Minor League Baseball - Presented by New Era
Check out all Minor League baseball clubs New Era caps on the Minor League Cap Wall. Choose your favorite team logo as you view the massive Map Wall.
MLB Network
Fans join MLB Network "on set" as part of the MLB Network photo experience.
MLB Trophies - Presented by Tiffany & Co.
View a collection of the official awards and trophies of Major League Baseball including the Home Run Derby and Ted Williams All-Star Game MVP presented by Chevrolet. Follow the red carpet and take a photo with the World Series Trophy.
MLBShop.com, a Fanatics Experience - Presented by Mastercard
This is the place for your official 2021 MLB All-Star souvenirs and apparel, for fans of all ages. Make sure to grab some gear before its all gone!!
MVP Clubhouse - Presented by Chevrolet
Experience the Chevy MVP Clubhouse, view the latest Chevy vehicles and participate in Youth Baseball activities.
National Baseball Hall of Fame & Museum® - Presented by Camping World
The history of America's national pastime unfolds through an unforgettable collection of Hall of Fame artifacts and photographs from Cooperstown.
Performance Training - Presented by Hyperice
Fans can train like the pros in this high-energy footprint. Participate in the drills that keep our players in the game. Sprint 100 feet and see what your speed is. Then move on to the cages for a swing analyzer experience.
PLAY BALL Diamond
Learn from coaches from USA Softball and Baseball. Local teams and fans can play and learn on this indoor diamond.
PLAY BALL PARK Food Courts
Enjoy a sizzling hot dog, giant pretzel or sample signature foods from the ballparks around the league.
PLAY BALL PARK Pin Trading Center
Purchase, collect and trade for your favorite baseball pins located at the MLBShop.com store.
Radio Row
Listen to live broadcasts of your favorite local sports talk and music radio stations throughout the day.
Rawlings
View and purchase official MLB baseballs including the official balls that will be used at the Home Run Derby and All-Star Game.
Rookie Leagues
Younger fans (age 7 and under) can test their skills on a mini Diamond, tailgate toss, batting cages and throwing challenges. Participate in games to learn the fundamentals of baseball at our Rookie Leagues attraction. Stop by to take a photo with the MLB Club mascots too.
SOLE POWER
Check out the custom kicks from the players around the league, let's see your artwork kids for a chance to win a pair of custom kicks!
The Negro Leagues
Pay tribute to some of the game's finest and most noble players from the Negro Leagues, including the great Jackie Robinson, Buck O'Neil, Satchel Paige and many more.
Topps
Participate in various activities throughout the event including: purchase of official MLB trading cards with special edition gift with purchase cards, fun games and prizes including pack wars, the trading card wall, digital apps and more.
World's Largest Baseball
Come take a photo with the World's Largest Baseball signed by Ted Williams, Hank Aaron, Derek Jeter, Yogi Berra, Willie Mays and others. This baseball is officially recorded in the Guinness Book of World Records. Francisco Lindor, Christian Yelich, Jennie Finch, Lisa Fernandez, Johnny Bench and others have made special appearances in the past. Check out today's schedule to see who will be there!
---
*All attractions subject to change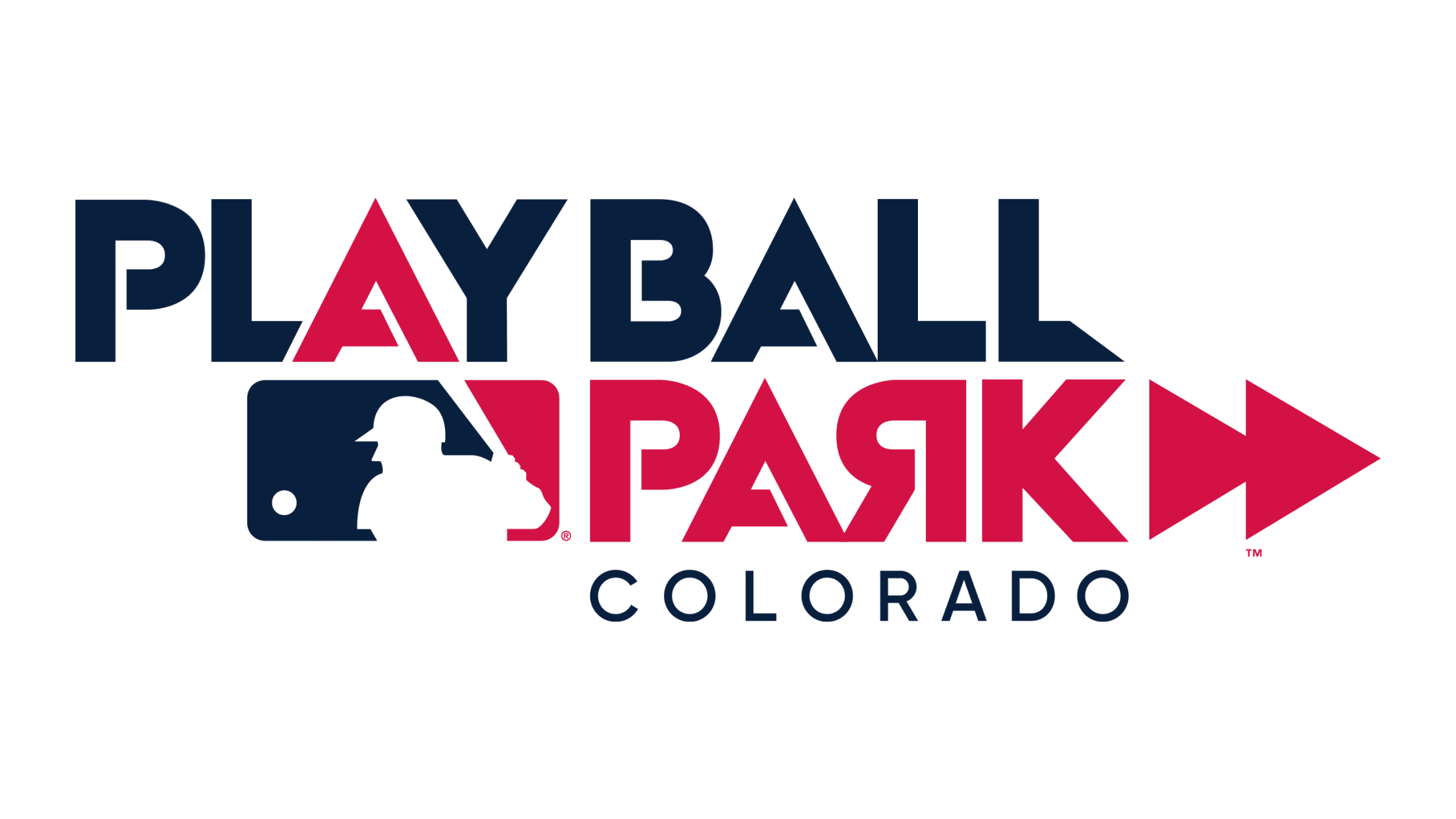 July 9 - 13, 2021
Colorado Convention Center