Let Jerry Ferrara teach you how to bat flip and use 'Puig' as a verb for National Jersey Day
Jerry Ferrara celebrates National Jersey Day
In honor of National Jersey Day on May 22, MLB and Majestic turned to the world's foremost expert on proper jersey etiquette: Jerry Ferrara.
Ferrara is mostly known for playing Turtle on "Entourage" -- a character who typically dresses the part of a rabid but transplanted New York sports fanatic: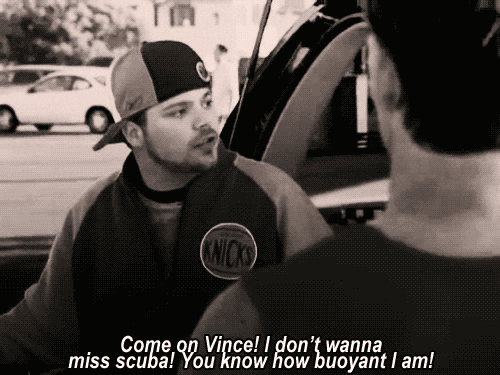 So, to remind fans to rock their favorite unis for the big holiday, Ferrara took time out of his busy schedule of playing video games and wondering if Vince is gonna do the movie to talk about some of the brightest stars of the current baseball era.
In addition to educating the American electorate on Yasiel Puig and his cannon arm, Ferrera delivers an ode to Bryce Harper's opposite-field power:
And gushes over Justin Verlander's cluttered mantel:
Happy National Jersey Day, everybody. Hope you're wearing your Friday best.