Did you even go here? Counting down the other famous alumni from top draftees' high schools
Boggs, celebs share HS alma maters with MLB draftees
The first night of MLB's 2015 First-Year Player Draft has come and gone, and 11 high school players heard their names called in the first 26 picks, which means that they'll join the small percentage of Americans who get to be the "famous" people at their 20-year high school reunions.
We did some digging and discovered that they aren't the only famous faces in the yearbooks of their high school alma maters. No, no, no ... they'll join the likes of Olympians, MLB Hall of Famers, NFL players and the guy who played Hurley in "Lost" as the recognizable mugs from their hometowns.
3. Rockies - Brendan Rodgers - SS, Lake Mary High School (Fla.) - In addition to Rodgers, Miss America 1997 Tara Dawn Holland, Olympic gold medalist Brad Bridgewater and Keith Rivers, the Bengals linebacker who had his jaw broken by a Hines Ward block, all attended Lake Mary in Seminole County, Fla. Go Rams?!
5. Astros - Kyle Tucker - OF, Plant High School (Fla.) - Hall of Fame third baseman Wade Boggs, NFL wide receiver Mike Williams (Tampa Bay) and comedian Gallagher all experienced ... ahem ... smash success after graduating from Plant High School.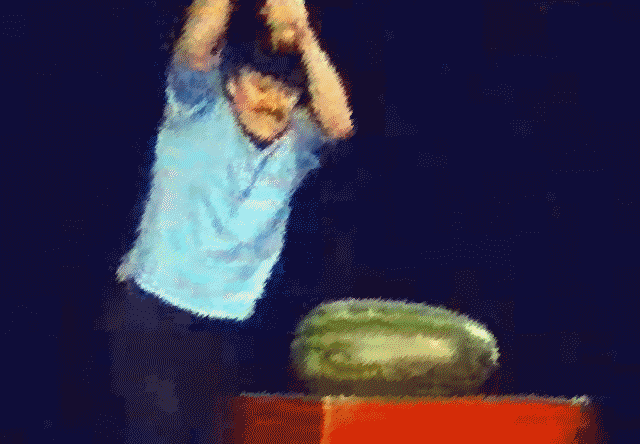 10. Phillies - Cornelius Randolph - SS, Griffin High School (Ga.) - Former Griffin Bears include linebacker Jessie Tuggle, defensive end Chris Clemons and Buccaneers running back Bobby Rainey.
11. Reds - Tyler Stephenson - C, Kennesaw Mountain High School (Ga.) - The "aptly-named" Kennesaw Mountain HS has only been around since 2000, but the neighboring Harrison High School (which fed into Kennesaw when it opened) produced the third overall pick of the 1998 MLB First-Year Player Draft, outfielder Corey Patterson. Corey's brother Eric, current Astros bench coach Adam Everett, MLS goalie Joe Bendik and Deerhunter lead singer Bradford Cox are also products of Cobb County schools.
12. Marlins - Josh Naylor - 1B, St. Joan of Arc High School (Canada) - Decathlete Massimo Bertocchi, professional hockey player Stefan Della Rovere and Spyros Chalkiotis, the lead singer of Neverest, also attended Naylor's Catholic high school in Maple, Ontario. Brace yourselves for Canadian boy band greatness:
13. Rays - Garrett Whitley - OF, Niskayuna High School (N.Y.) - Olympic gold medalist Jeff Blatnick, Brian Chesky (co-founder of Airbnb), wide receiver Andre Davis, children's author James Howe and Colin Angle (co-founder of iRobot, the company that makes the Roomba) all call Niskayuna their alma mater. We all owe Angle a most sincere thanks for making this possible:
14. Braves Kolby Allard - LHP, San Clemente High School (Calif.) - Screenwriter Rian Johnson ("Star Wars VIII" and the Joseph Gordon-Levitt movie "Brick"), pro skateboarder Ryan Sheckler, ultra-marathoner Dean Karnazes and Jorge Garcia, the actor who played Hurley on "Lost," are all former Tritons of San Clemente.
15. Brewers Trenton Clark - Richland Hills High School (Texas) - Cowboys running back Lance Dunbar spent a couple of years in Clark's Birdville Independent School District in Texas after relocating from New Orleans in the aftermath of Hurricane Katrina.
21. Royals - Ashe Russell - RHP, Cathedral High School (Ind.) - Blaine Bishop, federal judge Tanya Pratt and mayor of Indianapolis Greg Ballard are all former Cathedral Fighting Irish.
22. Tigers Beau Burrowes - RHP, Weatherford High School (Texas) - Orioles closer Zach Britton and Larry Hagman, the actor who played J.R. on "Dallas," are among other esteemed Weatherford alum.
23. Cardinals - Nick Plummer - OF, Brother Rice High School (Mich.) - Former Brother Rice Warriors include Rockies Gold Glove Award-winning second baseman DJ LeMahieu, six-time Super Bowl participant Mike Lodish and former U.S. Ambassador to Switzerland J. Richard Fredericks.
And, though he slipped to No. 52 overall, we felt we had to point out the illustrious history of California's Wilson High School, which produced ...
52. Rays - Chris Betts - C, Wilson High School (Calif.) - The lengthy list of notable Wilson alumni include Hall of Fame pitcher Bob Lemon, Bradley Nowell (late lead singer of Sublime), 1974 AL MVP Jeff Bouroughs, astronaut Bruce McCandless, comedian Gabriel Iglesias, the class that inspired "Freedom Writers" and Camilla Poindexter of "Bad Girls" Club fame.