Zack vs Zach: The much-anticipated comparison between Zack Greinke and Zach Johnson
Zack Greinke is currently on top of the baseball world. He's breezed through 43 2/3 scoreless innings, has nine wins and leads all pitchers in both ERA (1.30) and WAR (6.0).
Zach Johnson, after winning the British Open, is currently on top of the golfing world. He braved gale force winds, round postponements and a four-hole playoff to take home the Claret Jug on Monday.
So, in honor of this recent success for Zack(h)s, we've broken down all of the Zack(h) facts to see exzack(h)ly who is better. Please take this very seriously.
The Game
Greinke
Dominant. During his streak, which started on June 18, Greinke has compiled a 42/4 K/BB ratio, held opponents to a .129 batting average and given up just 19 hits. He's, of course, given up zero runs and just 20 (in 19 starts!) this season.
Johnson
Clutch. Johnson found himself three shots back after Round 3 and seemingly began to fall off late in the fourth round -- bogeying holes 13 and 17 to fall one back of the leader. But on No. 18, he made a 25-foot birdie putt to force a four-hole playoff:
Clutch putt! Zach Johnson birdies 18 to take the clubhouse lead at -15.
http://t.co/GXoKkgS0bL #TheOpen
https://t.co/5tmY9IwVjK

— The Open (@TheOpen) July 20, 2015
The History
Greinke
Greinke passed Kershaw's 41-inning scoreless streak on Sunday and could move ahead of Bob Gibson (47), Walter Johnson (55 2/3), Don Drysdale (58 2/3) and record-holder Orel Hershiser (59) very soon.
Johnson
Johnson joined Jack Nicklaus, Tiger Woods, Sam Snead, Seve Ballesteros and Nick Faldo as the only players to win both a Masters and British Open on the Old Course at St. Andrews.
The Looks
Greinke
Greinke has the look of death:
And the mane of an angel:
Johnson
Johnson usually just wears sunglasses:
The Name
Greinke
Zack Greinke spells his name with a "k" -- short for Zackary. His actual first name is Donald, but we're not going to talk about that because this is a post about Zack(h)s, not Donalds. Other famous Zacks include: Mets pitcher Zack Wheeler, Hall of Famer Zack "Buck" Wheat, All Time Low bassist Zack Merrick and, most importantly, Zack Morris.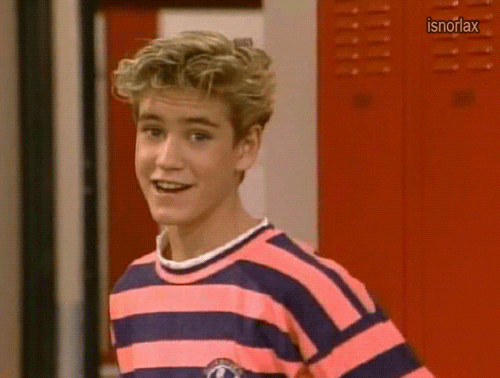 Johnson
Zach Johnson spells his name with an "h" -- short for Zachary. Other famous Zachs include Zach Braff, Zach Randolph, former president Zachary Taylor (although we're not sure how many people called him "Zach") and Zach Galifianakis:
The Celebratory Technique
Greinke
Greinke doesn't show much emotion on the mound, but at the plate, his technique is very much on point:
Johnson
Johnson, on the other hand, has hired somebody to do all the celebrating for him:
GIF: Zach Johnson hits long putt at 18 and his caddie invents a new dance pic.twitter.com/4UhhXuYwrQ

— The Cauldron (@TheCauldron) July 20, 2015
So, which Zach/Zack do you prefer? Leave your thoughts in the comments.
Matt Monagan writes at night for Cut4. In his spare time, he travels and searches Twitter for Wily Mo Pena news.
Teams in this article:
Players in this article:
Topics in this article: