Joe Kelly double dares Jon Lester to return to Red Sox
Someone get Marc Summers on the horn because Red Sox pitcher Joe Kelly has issued a double dare.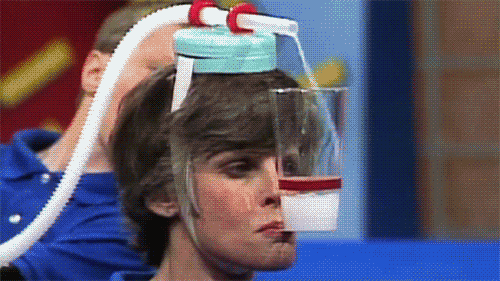 Well, a "double dog dare" to be precise. Kelly, who joined the Sox via trade at the 2014 Trade Deadline, took to Twitter to help his team's hand in the intense sweepstakes to land former Red Sox ace and current free-agent starter Jon Lester.
I double dog dare ya @JLester31 to come back to @RedSox #Iwillbeyourbestie

- Joseph Kelly Jr. (@JosephKellyJr) December 9, 2014
Lester was among the most coveted free agents this winter and was rumored to be on the precipice of signing a contract with the Cubs, Dodgers, Giants or Red Sox, although eventually, the left-hander ended up signing with Chicago. No word on whether Kelly's current "bestie" -- Braves starter Shelby Miller (they were the best men at the other's respective weddings) -- signed off on his own potential relegation.
For what it's worth, Summers is probably a bit disappointed:
@bhinebauch33 @Cut4 @MLB @JosephKellyJr @JLester31 I love the Cubs but I love the Red Sox more!

- Marc Summers (@Ibatvmc) December 10, 2014
We're just glad Lester didn't end up with his tongue stuck to a metal pole.
Teams in this article:
Players in this article:
Topics in this article: