Josh Willingham's wife gives barista World Series tickets for amazing Royals coffee art
Willingham gives WS tix to barista for coffee art
The relationship between barista and patron is a sacred one. There are few people on the planet with whom coffee drinkers interact more regularly at a more crucial point in their day. A great barista is truly the difference between this:
And this: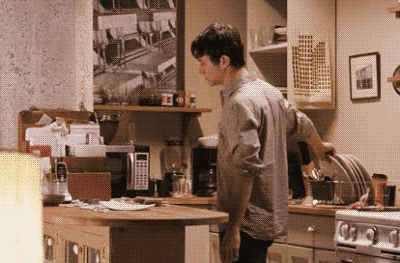 It's pretty clear that no one is more aware of the importance of this friendship than Ginger Willingham, wife of Royals outfielder Josh Willingham. On Tuesday morning, the whole Willingham clan stopped by eggtc -- their favorite coffee spot in Kansas City -- to start the day off on the right foot by ordering drinks from barista Katelyn Jamison.
Turns out that "barista" does Jamison a disservice because the young woman is an artist.
Jamison made a custom latte for the Royals left fielder and a similar beverage for the missus. The Willinghams were so pleased with their drinks -- and their ongoing relationship with eggtc. -- that they rewarded Jamison's effort with a pair of tickets to Game 6.
This coffee art earned our barista Katelyn WS tix from Josh & Ginger Willingham. @chowtownkc @kcstargazing @JeneeinKC pic.twitter.com/IReORNeq5r

- eggtc. (@eggtcKC) October 28, 2014
"She asked me if I was going to the game and I said no," Jamison said. "And then she came back in with some tickets and she said, 'Could you go to the game?' And I was like, "Yes. Yes I could.'"
Mrs. Willingham posted a photo to Instagram, where Billy Butler's wife Katie commented that eggtc. is also the Butlers' favorite, um, country breakfast spot. So, basically, if you're in Kansas City and not eating breakfast at eggtc. then you're doing it wrong.
@eggtckatelyn you are so welcome!!! Have so much fun!!!

- Ginger Willingham (@gjwillingham) October 28, 2014