Justin Wilson fielded a bunt like an action star in a summer blockbuster
It's summer movie season which means the cineplex is filled with explosions, super-powered beings and cars driving through as many buildings as possible. It's a season of bombast.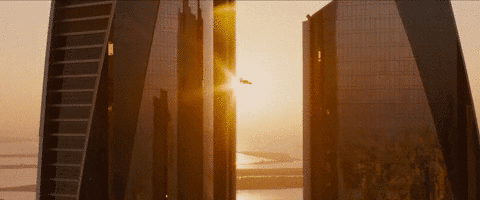 Baseball is like that, too. We fill the stadiums looking for 100-mph fastballs, home runs that are better measured in kilometers than feet and terrifying man-monsters that devour candy bars in a single bite.
However, sometimes we find those moments in surprising places. Like on Tuesday night when the Yankees' Justin Wilson managed to make fielding a bunt one of the best plays on a night filled with exciting moments.
In the bottom of the 10th inning, the Mariners' Rickie Weeks came to the plate with Kyle Seager on first base and the score knotted at 2. Looking to move the winning run into scoring position, Weeks popped the ball up near the pitcher's mound.
At first, it looked like Weeks would be saved -- his bunt just beyond the reach of the reliever. Unfortunately for him, Wilson went full extension, snagging the ball before firing to first base for the out. It was a piece of high-octane ballet, kind of like "Mad Max: Fury Road."
After the game, Wilson called it the greatest play he's ever made "by far," saying his split-second highlight-reel dive was:
"...pure reaction. I finish toward third base, so once I saw the ball, I just tried to go for it. Luckily I was able to lay out and catch it."
After the play, Wilson was either pumped up or was singing his favorite songs from "Pitch Perfect 2."
What can we say? Everyone loves summer movie season.
The Yankees would go on to win, 5-3, thanks to Garrett Jones' three-run home run in the top of the 11th.
Michael Clair writes about baseball for Cut4. He believes stirrup socks are an integral part of every formal outfit and Adam Dunn's pitching performance was baseball's greatest moment.
Teams in this article:
Players in this article:
Topics in this article: