Waterworld is here: Sprinklers turn on, costing Minor Leaguer a triple
Sprinklers turn on and cost MiLBer a triple
Here, in order, are the things that threaten the future of humanity:
1. Killer robots
2. Killer comets
3. Killer comets filled with killer robots
4. An apathetic generation too busy playing video games on their phone to notice the terrible state of the world around them
5. Sprinklers
I know, I hear you laughing. "Sprinklers?" you're saying, "Ha! How can a sprinkler do any damage?" Well, apparently you haven't seen Waterworld.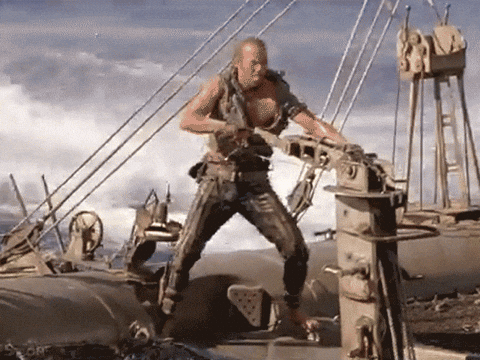 Now, granted, I haven't seen the film either, but I have to assume that it's about a bunch of sentient sprinklers turning on and drowning the world, forcing Kevin Costner to ride around on a raft for all eternity.
We saw the first signs of that on Sunday when the San Antonio Missions, the Padres' Double-A affiliate, took on the Midland Rockhounds, the Athletics' Double-A club. In the top of the first inning, shortstop Benji Gonzalez hit a ground ball down the first-base line -- good for a triple.
Unfortunately for Gonzalez, the sprinklers decided to play spoiler, turning on just as the pitch was thrown.
After the umpires convened, Gonzalez was sent back to the plate and then grounded out to end the at-bat. The Missions would go on to lose the game, 6-5, with the sprinklers perhaps being the difference between victory and defeat.
Of course, the sprinklers are all that stands between civilization and Waterworld, so that's to be expected.