Pitchers are back! Get excited with this too-hot-for-TV collection of MLB's 13 filthiest offerings
Get excited for next season with 13 best pitcher GIFs
The first set of pitchers and catchers are set to report to Spring Training on Wednesday. And while the initial glimpses of players softly tossing balls back and forth are always a welcome respite from, well, none of that, we're still a fair distance away from actual game action.
To help welcome baseball's hurlers back into our lives and celebrate this significant step on the long road to Opening Day, let's take a look at a few of the pitches we're most excited to soon see once again.
Fastball: Aroldis Chapman
The only apt description I have for Chapman's heat is this: There are jalapenos, there are ghost peppers and then there are the Guatemalan insanity peppers that sent Homer on a spiritual journey.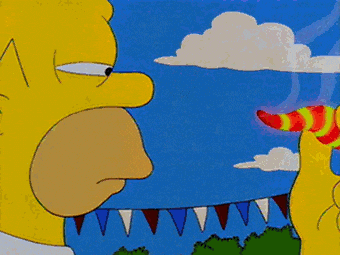 Chapman's fastball is that one. And just for comparison, Mark Buehrle's fastball comes in around 20 mph slower than his.
Curveball: Corey Kluber
The movement Kluber gets from his curve almost defies categorization. As Jeff Sullivan noted, only three pitchers have the kind of speed, drop and movement that Kluber gets with his curve. As for how it happens, we have no idea, we're just glad it does.
Changeup: Felix Hernandez
Hernandez's changeup drops under hitters' bats like it's Wile E. Coyote learning that he's overrun the cliff.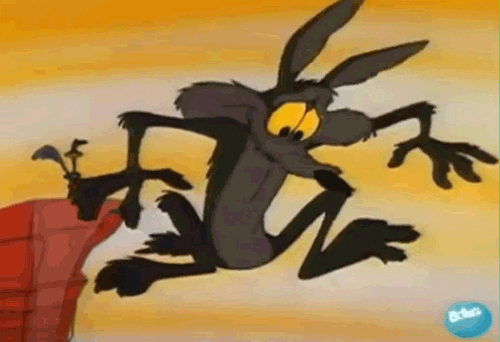 And you know what's even worse? It's not like Hernandez has been perfecting the pitch since the first day he picked up a baseball -- the King didn't even begin experimenting with it until 2009.
Slider: Clayton Kershaw
Conspiracy theorists swear that the U.S. Government is currently testing the effects of Kershaw's slider on the battlefield. The only problem is that it may be too effective.
Cutter: Adam Wainwright
Though Wainwright's cutter is one of the slower offerings, only topping out in the high 80s, it's his deft command of the pitch combined with a deceptive movement that led it to be 22.4 runs above average according to FanGraphs.
Though, if you want to see a faster version, well, you can't do much better than Kenley Jansen's 98-mph one. Honestly, it's like comparing Picasso to Monet -- we're fortunate enough to be able to sit back and admire both.
Sinker: Justin Masterson
Masterson's sinker is so unbelievably heavy, umpires have asked Stephen Hawking to make sure there isn't a super-dense black hole residing near home plate on days that he pitches.
Eephus: Yu Darvish
Though Darvish's arsenal features somewhere around three dozen explosive pitches that ride, dart, and drop all over the place, he's still quite happy to toss in the occasional eephus.
Which turns otherwise successful batters into malfunctioning Rock 'Em, Sock 'Em Robots like this:
Knuckleball: R.A. Dickey
With most knuckleballs sitting in the high-60s range, Dickey's is holding down 'R1' on the controller for turbo and dialing it up to the low 80s. Which puts it on par with teammate Buehrle's fastball (Sorry again, Mark).
Special mention must be made for C.J. Wilson, who threw one knuckler all last season. As for why he tossed it, he said, "I had no idea what to throw there."
Splitter: Masahiro Tanaka
With Hiroki Kuroda having returned to the NPB, there aren't many practitioners of the splitter left in the Majors. Fortunately, there's Tanaka, with a pitch batters swung and missed on 46 percent of the time.
Screwball: Alfredo Simon
Another nearly forgotten pitch in Major League arsenals, only five strikeouts were recorded on screwballs last season. Simon had four of them.
The Ol' Hope for the Best: Adam Dunn
Though we'll surely see plenty of position players pitching next season (after all, 2014 set the record for position players pitching in a season with 21), this is one pitch we won't see again. Despite showing great promise on the mound, Dunn took his 462 career home runs and 9.00 ERA and rode off into the sunset.
Maybe we can start a fan petition to get him back?