Curse of the Ben-bino: Red Sox just can't win on Ben Affleck's birthday
Good Will Hunting -- a film written by Ben Affleck and Matt Damon (allegedly) -- premiered in 1998. Affleck, a noted Red Sox fan, celebrates his birthday on August 15th. Let's take a look at how the Red Sox have performed on Affleck's special day each year since the film's debut:
W: Frankie Rodriguez (2-2) L: Pete Schourek (7-7) S: Rick Aguilera (29)
W: Gil Meche (4-2) L: Mark Portugal (7-10) S: Jose Mesa (25)
W: Tanyon Sturtze (4-2) L: Jeff Fassero (8-6) S: Roberto Hernandez (22)
W: Freddy Garcia (14-4) L: Frank Castillo (7-7)
W: Freddy Garcia (13-8) L: Casey Fossum (2-2) S: Kazuhiro Sasaki (30)
W: Julio Mateo (4-0) L: Mike Timlin (4-4) S: Shigetoshi Hasegawa (12)
W: Mark Buehrle (11-6) L: Bronson Arroyo (5-9) S: Shingo Takatsu (12)
W: Jamie Walker (4-3) L: Curt Schilling (4-5)
W: Fernando Rodney (6-3) L: Mike Timlin (5-2) S: Todd Jones (33)
W: Andy Sonnanstine (2-8) L: Daisuke Matsuzaka (13-9) S: Alberto Reyes (18)

2008: No game.
W: Derek Holland (6-7) L: Brad Penny (7-7) S: Neftali Feliz (1)
W: C.J. Wilson (11-5) L: Daisuke Matsuzaka (8-4)

2011: No game.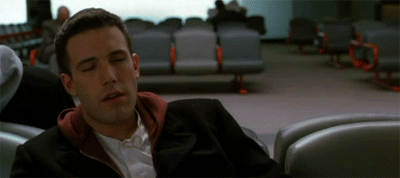 W: Miguel Gonzalez (5-2) L: Aaron Cook (3-6) S: Jim Johnson (35)
W: Mark Buehrle (9-7) L: Jake Peavy (9-5) S: Casey Janssen (22)