Staten Island Yankees to be known as the 'Direwolves' on George R.R. Martin Night
Staten Island Yanks to host George R.R. Martin night
While the world freaks out over the bloody finale of "Game of Thrones" ... again ... we can at least take solace in some happier GoT-related news: On Aug. 8, the Staten Island Yankees will celebrate a great Martin-inspired work: 1980's "Nightflyers" about a group of scientists in search of an alien being.
No, I'm obviously talking about "Game of Thrones."
That night, the Staten Island Yankees will be known as the Direwolves and will be donning jerseys ringed in what appears to be animal fur. Meanwhile, their opponents for that night, the Hudson Valley Renegades, will be clad in gold and red, as they will be called the Lannisters.
Don't miss the #GameofThrones themed festivities on August 8 for "Meet @GRRMspeaking Night"! http://t.co/EQ4YxEejiq pic.twitter.com/fWjI45mLhL

- StatenIslandYankees (@SIYanks) June 15, 2015
Along with the uniforms, the team will be hosting a variety of other themed events, with Martin signing autographs before the game for about an hour and a real wolf from the Wild Spirit Wolf Sanctuary being brought out onto the field. In addition to the first 2,500 fans receiving Staten Island Direwolves ballcaps, the jerseys will be auctioned off to help raise funds for the Sanctuary.
But that's not all. In an email with MLB.com, director of marketing and fan experience Mike Holley revealed that fans "should expect us to try very hard to be clever and witty," when it comes to in-game activities and concessions.
I can only hope that means the game will feature baseball bats made out of Valyrian steel, pinch-runners will be carried along Hodor's back and every time a home run is hit, this clip will play: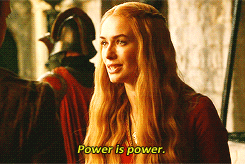 And when pushed for any Red Wedding-esque spoilers during the contest, Holley told us:
"Well, we do have a mascot named Red who is currently unmarried … Red's Wedding[?]"
As for why the team is holding the event, it's either because the night is dark and full of terrors, or because King's Landing was inspired by Staten Island. According to Holley:
"I saw an interview with [show creator Martin] and he was talking about how his view of Staten Island from where he grew up [in Bayonne] became the inspiration for King's Landing in his universe."
I'm guessing they're going to stick to baseball's rules where you either win or lose and not the Game of Thrones ones where you win or ... die.