Tommy Hunter is too strong, sends glove and ball flying on behind-the-back flip
Have you ever had that dream where, after spending a few days in the gym, you become so massively strong that you accidentally rip doors off their hinges and smash 2x4s with a flick of your finger? You haven't? Weird ...
Tommy Hunter had a taste of that life on Friday night. Trying to make a difficult behind the back glove flip to first base, Hunter flexed his biceps a little too hard and watched as his glove and the ball flew deep into the night.
Just a tip, Mr. Hunter: careful opening any doors. Because you wouldn't want this to happen: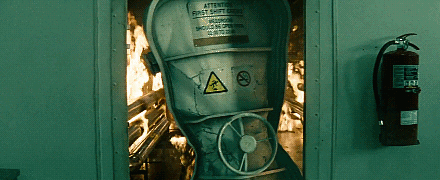 Michael Clair writes about baseball for Cut4. He believes stirrup socks are an integral part of every formal outfit and Adam Dunn's pitching performance was baseball's greatest moment.
Players in this article:
Topics in this article: