This Ole Miss batter turned an intentional walk into a game-winning homer
Auburn tried to walk Ole Miss third baseman Austin Anderson during Friday's 5-5 game at Swayze Field. But the first intentional pass missed ... badly. Check out the video and the GIF below: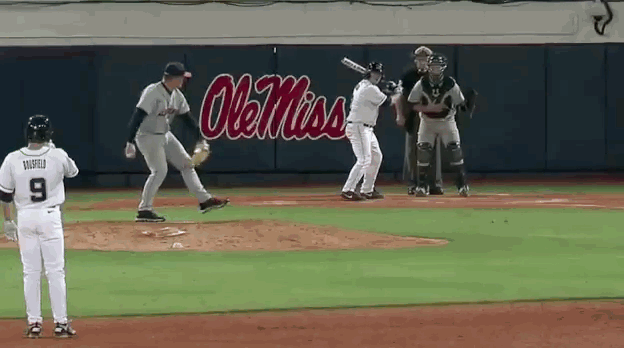 Yes, that's an intentional walk-off three-run home run for an 8-5 Rebels' victory.
Your move, Miguel Cabrera.
h/t Eye on Baseball