These 5 teams could make impact moves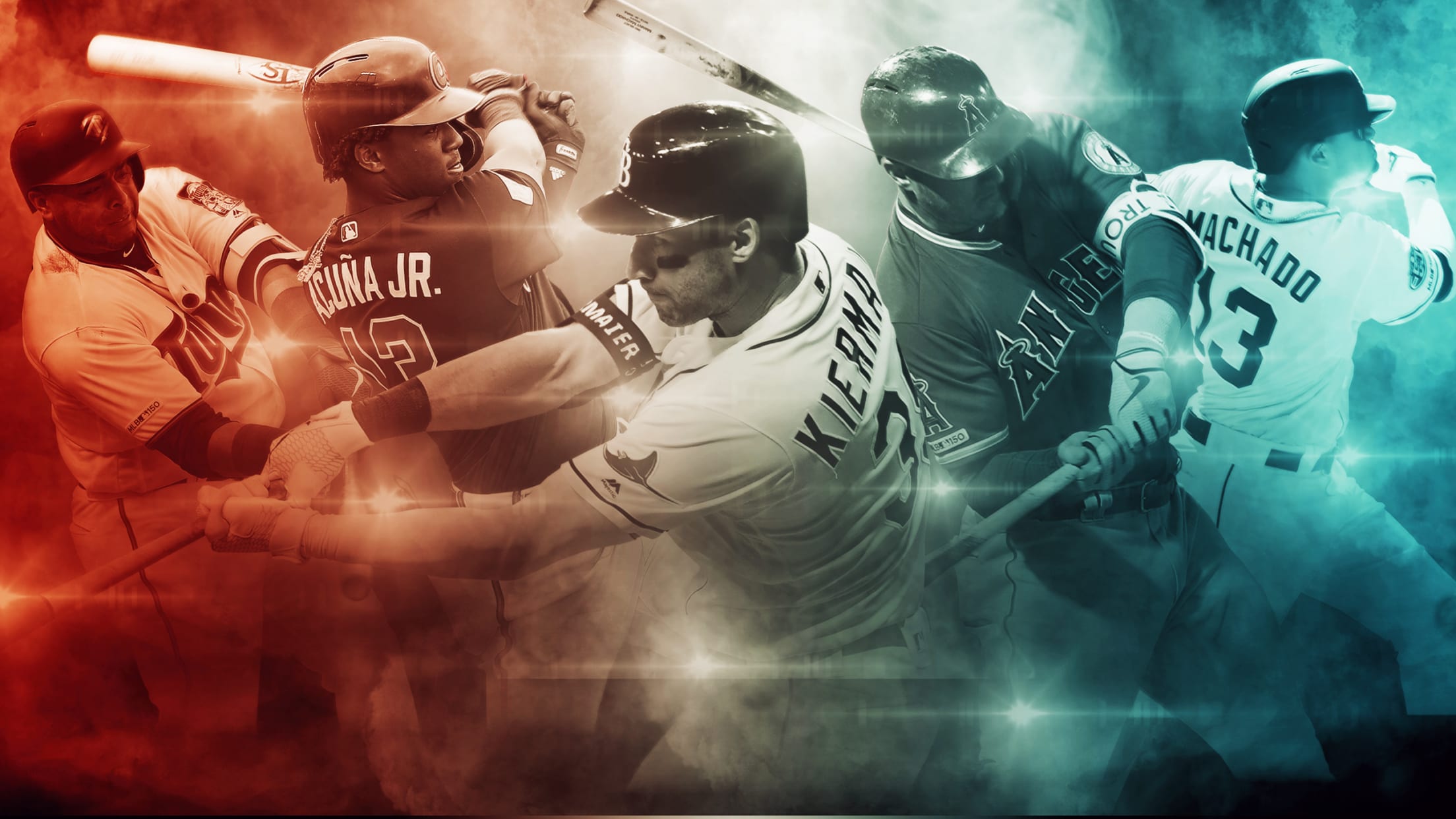 The MLB standings obviously don't tell us much at this early stage, and neither, really, do the team rosters. Baseball has an inordinate number of games, and with that comes an inordinate amount of turnover between the starting point and the finish line. As Zack Meisel of The Athletic recently
The MLB standings obviously don't tell us much at this early stage, and neither, really, do the team rosters. Baseball has an inordinate number of games, and with that comes an inordinate amount of turnover between the starting point and the finish line.
As Zack Meisel of The Athletic recently pointed out, look at the three teams that have reached the postseason each of the past three years -- the Red Sox, Dodgers and Indians. On average, their Division Series 25-man rosters featured just 64 percent of the players from their Opening Day 25-man. A lot can happen over the course of 162 -- injuries, promotions, trades. It's a survival not just of the fittest but the most flexible. It helps to go into a year with both the financial currency to add salary in-season (look at the 2017 Astros and Justin Verlander) and the prospect currency to pull off an impact trade.
Here's a look at five teams that have both forms of that currency. These are far from the only teams capable of making a major midseason move, but this is a look at five clubs that might be more flexible than you realize.
1. Rays
Several rival executives said some variation of the same thing going into Opening Day: Don't sleep on the Rays. It wasn't just because Tampa Bay won 90 games in 2019; it was also because the club had done a good job of targeting hard-hitting lineup pieces like Yandy Diaz and Mike Zunino and a rotation weapon in Charlie Morton. A strong start is early validation of the optimism surrounding this club.
Now here's the kicker: The Rays have a $60 million payroll. That's actually about $16 million less than on Opening Day 2018. The Rays have done this with the help of a slew of big trades between 2014-18 (Evan Longoria, Ben Zobrist, David Price and Chris Archer) that have now provided more than half of the present big league roster at a fraction of the cost those four players are making with their current clubs.
So now the Rays are in a great spot. They are good, their payroll is modest, and they probably have one of the top five farm systems in the game, with potential in-house rotation upgrades looming as righties Brent Honeywell (their No. 2 prospect per MLB Pipeline, and No. 28 in baseball) and Jose De Leon progress in their surgery recoveries. The Red Sox and Yankees still project to be better, but Boston's pitching issues and New York's injury issues are things that make you go, "Hmm."
Potential upgrades: Pitching help is a possibility here, but the Rays also look like a realistic landing spot for some first base and/or DH thump. The White Sox Jose Abreu and Blue Jays' Justin Smoak are pending free agents who might make sense in a midseason swap.
2. Padres
The early returns from a largely untested rotation and rousing rookie Fernando Tatis Jr. have been encouraging, yet the jury is still obviously out as to whether the youngest team in MLB is a real contender. But if the Padres push the Dodgers in the National League West and/or are in the mix for an NL Wild Card spot this summer, they have what it takes to make a season-altering swap.
Actually, San Diego has already made efforts to do just that, continuing conversations with the Indians about starters Trevor Bauer and Corey Kluber all the way up to Opening Day. While those talks have not amounted to an actual deal, the Padres are in the interesting position of having Major League-quality depth in their outfield and a farm system -- recently ranked as the best in baseball by MLB Pipeline -- loaded with strong international and draft acquisitions from recent years, especially at shortstop and on the mound. The Padres' flexibility also comes from well-regarded prospects who aren't in impact roles just yet but could or should be in the near future -- Francisco Mejia, Luis Urias, Logan Allen, etc.
The Padres' payroll situation will soon get really interesting, because Manny Machado, Eric Hosmer and Wil Myers will combine to make around $70 million in 2020. But this club could almost certainly absorb some salary in-season.
Potential upgrades: Given his rising price tag and outspokenness about testing free agency after 2020, it is not inconceivable that the Indians could continue to explore the trade market for Bauer even if they're in contention as planned. The Padres would be well-positioned to land him or any of the impact arms that become available this summer.
3. Braves
Braves general manager Alex Anthopoulos said going into the winter that the Braves had financial flexibility, and that got fans all hot and bothered with Bryce Harper and Manny Machado available. Obviously, the Braves went in a distinctly different direction. They signed Josh Donaldson and Brian McCann for one year, brought back Nick Markakis on a small deal and didn't address a bullpen that arguably needed addressing. (Though a Craig Kimbrel deal could change that.)
So Braves fans, at large, probably aren't thrilled to be on this list. They'd rather be on top of the NL East standings right now. Injury and performance issues from their pitching staff have prevented that.
But at the risk of being mocked, the Braves do, indeed, still have the flexibility to improve. Their payroll is south of where it was at this time in 2017 and '18, and their system, despite a slew of recent graduations to the big leagues, remains deep with young pitching and potential. The hard part, of course, will be getting in position to take advantage of that flexibility in what looks like a vastly improved NL East.
Potential upgrades: There's a pretty strong argument that the Braves should be applying their flexibility right now -- with Kimbrel and Dallas Keuchel still available. But they are trying to remain nimble, and interesting options arise in the fluid relief market every summer.
4. Twins
With the Indians having slashed payroll and dealing with the early absence of Francisco Lindor, there could be an opportunity for the Twins to make waves in the American League Central this season. This team has a deep lineup with a lot of power, though they'll need a full-on breakout from Byron Buxton and the starting pitching to hold up.
The Twins also pared payroll going into 2019, as they had a lot of money come off the books after 2018 and made only modest investments in free agency (Nelson Cruz was the big-ticket item at $14.3 million and only for one guaranteed year). But because they have been known to outperform their market in terms of attendance, their arrow could be pointed upward. And with Kyle Gibson, Michael Pineda and Jake Odorizzi all eligible for free agency at year's end, there could be incentive for the Twins to jumpstart the market and improve their current group by swinging a summer deal for a starter. There could also be a need to add to the bullpen.
With an improved farm system fronted by No. 1 prospect shortstop Royce Lewis and No. 2 prospect outfielder Alex Kirilloff, the Twins could be positioned to make a splash in either of those markets if the rest of their roster comes together as hoped.
Potential upgrades: If the Twins were to go after a starter controllable through at least 2020, Robbie Ray, Marcus Stroman and Jose Quintana are potential options, depending on how their clubs fare. The Mets contacted clubs about Noah Syndergaard over the winter and, for all we know, could do so again if they fall out of the race.
5. Angels
Whether the Angels will even be in a position to capitalize upon their flexibility is a major question. Right now, they have to survive the absences of Justin Upton (who will miss up to 12 weeks with a turf toe injury) and Shohei Ohtani (who will miss April in his continued recovery from Tommy John surgery) in their lineup, and, for a club that has already had trouble keeping its starting pitchers healthy, that's a difficult scenario.
But if the Halos can somehow navigate their way out of this early hole, they are in a much better position to augment their roster than they have been in some time. Under GM Billy Eppler, they have totally reinvented the reputation of their farm system. And because they landed only second-tier free agents like Matt Harvey, Jonathan Lucroy and Cody Allen (and missed out on the likes of Patrick Corbin, Wilson Ramos and Nathan Eovaldi), their payroll is about $8 million below last year's $166.7 million mark and remains well south of the Competitive Balance Tax threshold.
The Angels simply haven't done enough to distinguish themselves in a division featuring the Astros, but they have what it takes to pursue a Wild Card bump in the event that they're in it. And in the name of getting Mike Trout back to October, they had better be.
Potential upgrades: Though the lineup is in need of immediate help, the rotation still projects as the iffiest area, long-term, for a club that has given starts to 30 different pitchers over the last three years. Madison Bumgarner, Zack Wheeler and Alex Wood are pending free agents who could emerge as rental options, and as long as Keuchel is still out there, he seems like a potential fit for the Angels.