10 early candidates for Comeback POY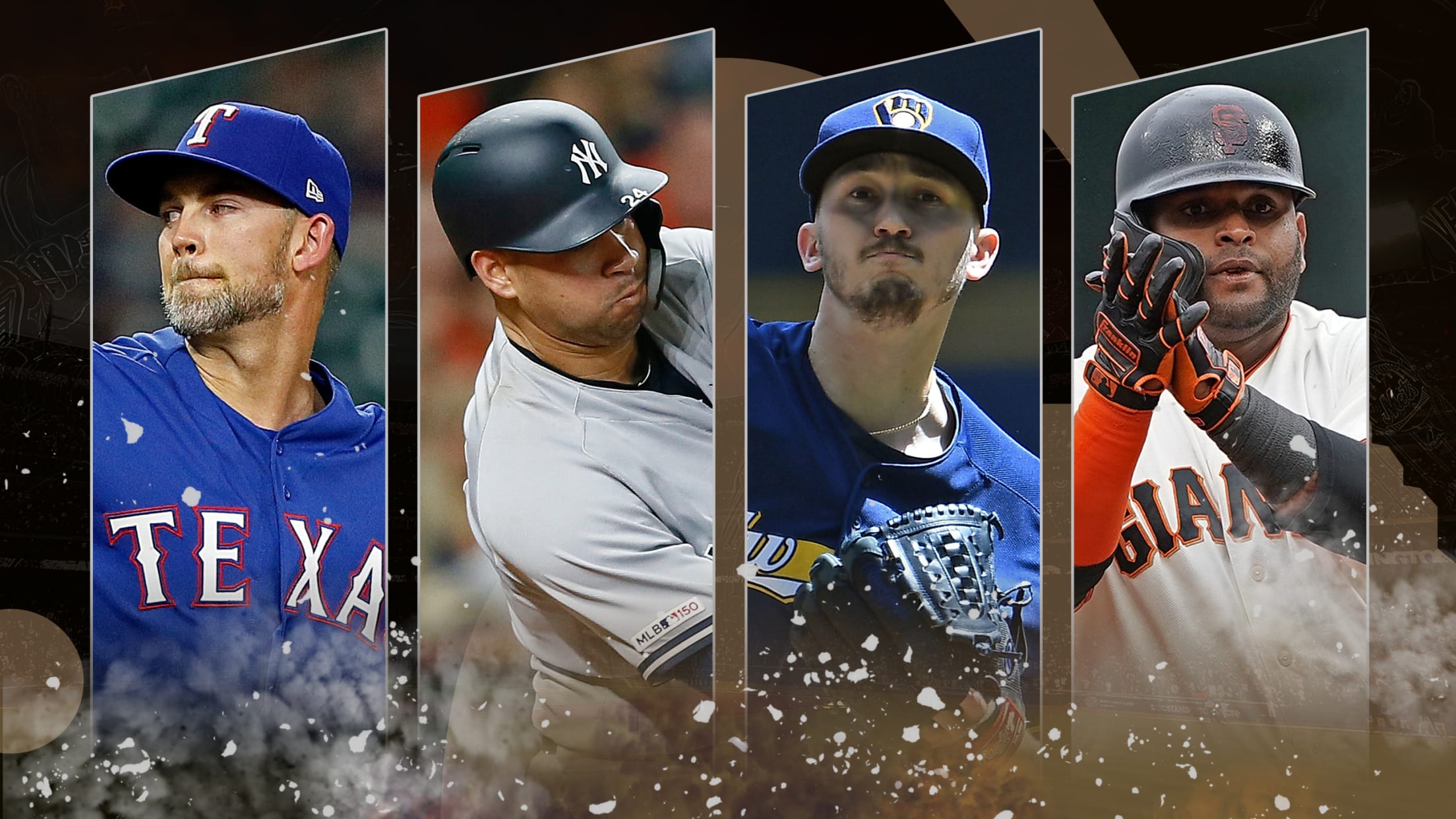 It can feel like a bit of a dubious achievement to win a Comeback Player of the Year Award. After all, to come back from some setback, you have to have fallen back in the first place. Mike Trout isn't winning any Comeback of the Year Awards because he's the
It can feel like a bit of a dubious achievement to win a Comeback Player of the Year Award. After all, to come back from some setback, you have to have fallen back in the first place. Mike Trout isn't winning any Comeback of the Year Awards because he's the best player in baseball every year. You have to suffer somewhat to even be eligible. And no one wants to suffer.
But it's still an achievement. Overcoming adversity and strife is at the very heart of sports: Winning means more when it was preceded by pain. So today we look at five early candidates for Comeback Player of the Year from each league -- 10 players who were serious question marks coming into this season, but have rebounded nicely in 2019. This can carry over past one year, too: 2017's winners, Mike Moustakas and Greg Holland, are each having a career year in 2019. Of course, it doesn't always: 2018's National League winner, Johnny Venters, was released by the Braves a few days ago.
AMERICAN LEAGUE
Carlos Correa, SS, Astros: To be clear, Correa didn't fall off the map or anything. He hit .316 in the ALCS, homered in the ALDS and was still a league-average hitter in an injury-plagued 2018. But this is Correa -- 2015 Rookie of the Year, supposedly a perpetual MVP candidate, the future of the shortstop position. By that measure, 2018 was a mess, start to finish; Correa is too good to hit .239 and slug .405. Back healthy in 2019, Correa is himself again and might be better than he has ever been. Remember, too: Even though this is his fifth season, he's still somehow only 24.
Lucas Giolito, RHP, White Sox: Once the most heralded pitching prospect in baseball, Giolito was primed, after the Nationals traded him to the South Side in the Adam Eaton trade, to be the centerpiece of the next great White Sox team. But 2018 was brutal. With a 6.13 ERA, Giolito actually led the AL in walks and MLB in earned runs. He has dropped the walk rate a little in 2019, but the big key is his strikeout percentage, up from 16.1 percent in 2018 to 28.6 percent in 2019. (He's also giving up half as many homers.) The result has been a dramatic turnaround. He is the epitome of a post-hype sleeper.
Tommy La Stella, 2B, Angels: It has been less than three years since La Stella initially refused to report to Triple-A after being demoted by the Cubs, saying he had lost some of his passion for the game. He appears to have rediscovered it. La Stella has hit more homers this season, 11, than he had in his entire career leading up to this year. He has somehow combined his slap-hitting tendency to not strike out with unprecedented power. He currently has the honor of being the second-best Angel behind Mike Trout, always a vaunted position in Anaheim.
Mike Minor, LHP, Rangers: Minor did not pitch in 2015. Minor did not pitch in 2016. Minor had every reason to think his baseball career was over, but he hung around long enough to be a reliever for the 2017 Royals before the Rangers, as desperate for pitching as ever, signed him to a three-year deal to be a starter again. Last year was a pleasant surprise, but this year has been incredible, with Minor putting up a 2.64 ERA in 10 starts. He's currently the WAR leader among all pitchers (per Baseball-Reference). Good thing he decided to hang around.
Gary Sanchez, C, Yankees: Sanchez still hasn't quite returned to his MVP candidate ways of 2017-18, and the defense is always going to be an issue, but when the Yankees have needed him most, he sure has delivered. With 14 homers already, he is just four short of his 2018 total. His batting average is 77 points higher than last season and his slugging percentage is 247 points higher. The Yankees have required Sanchez to carry a big load with all the injuries to his teammates. He has come through.
NATIONAL LEAGUE
Melky Cabrera, OF, Pirates: You are forgiven if you thought Cabrera was already out of baseball. He played only 78 games last season, and he has worn eight different uniforms in the last 10 seasons. But the MVP of the 2012 All-Star Game keeps plugging away, and he has found a home with the Pirates, somehow hitting .338. He's still not walking, but he never did. But he has helped keep a young Pirates team afloat.
Willson Contreras, C, Cubs: Contreras is having the season he was supposed to have last year. Actually, few could have ever seen this coming, with Contreras smashing 11 homers and putting up a 1.031 OPS. He's up in every major category and might be the team's most consistent all-around hitter. When Contreras is going, the Cubs win. He's a primary reason they're in first place.
Zach Davies, RHP, Brewers: Davies has always been a pitcher with a small margin for error: He doesn't strike out a lot of hitters, so he needs everything to fall right. Last year, thanks to some injuries and some bad vibes, almost nothing did. But the world is smiling on Davies this year. He has been magnificent, putting up a wild 1.54 ERA and giving up just nine earned runs in 52 2/3 innings. The Brewers' rotation is always considered that team's major issue, but Davies, so far, has been a legitimate ace.
Dexter Fowler, OF, Cardinals: Last year was a fiasco for Fowler, including disagreements with management, injuries and sporadic playing time leading him to put up one of the worst seasons in baseball in 2018. But with a new manager and a clean bill of health, Fowler has looked like his old self this year. His OBP is actually at a career-high level, and this is a player who has always specialized in getting on base. Last year, many fans thought he should be cut entirely. Now they're begging him to be the leadoff man again.
Pablo Sandoval, 3B, Giants: The Boston Red Sox's Sandoval was one of the most disappointing baseball players you've ever seen. But back in San Francisco, Panda is comfortable and closer to himself again. He's nearly hitting .300, and -- hide your eyes, Sox fans -- he has half has many homers so far as he did in his entire Red Sox career. This, despite the fact that Boston is still paying him $18 million this season. One suspects that Sox fans will not be casting their Comeback Player votes for Sandoval, whether he deserves them or not.