Classic-bound Rosario expected to be starter in LF
Molitor giving left fielder an extended look before he leaves for WBC '17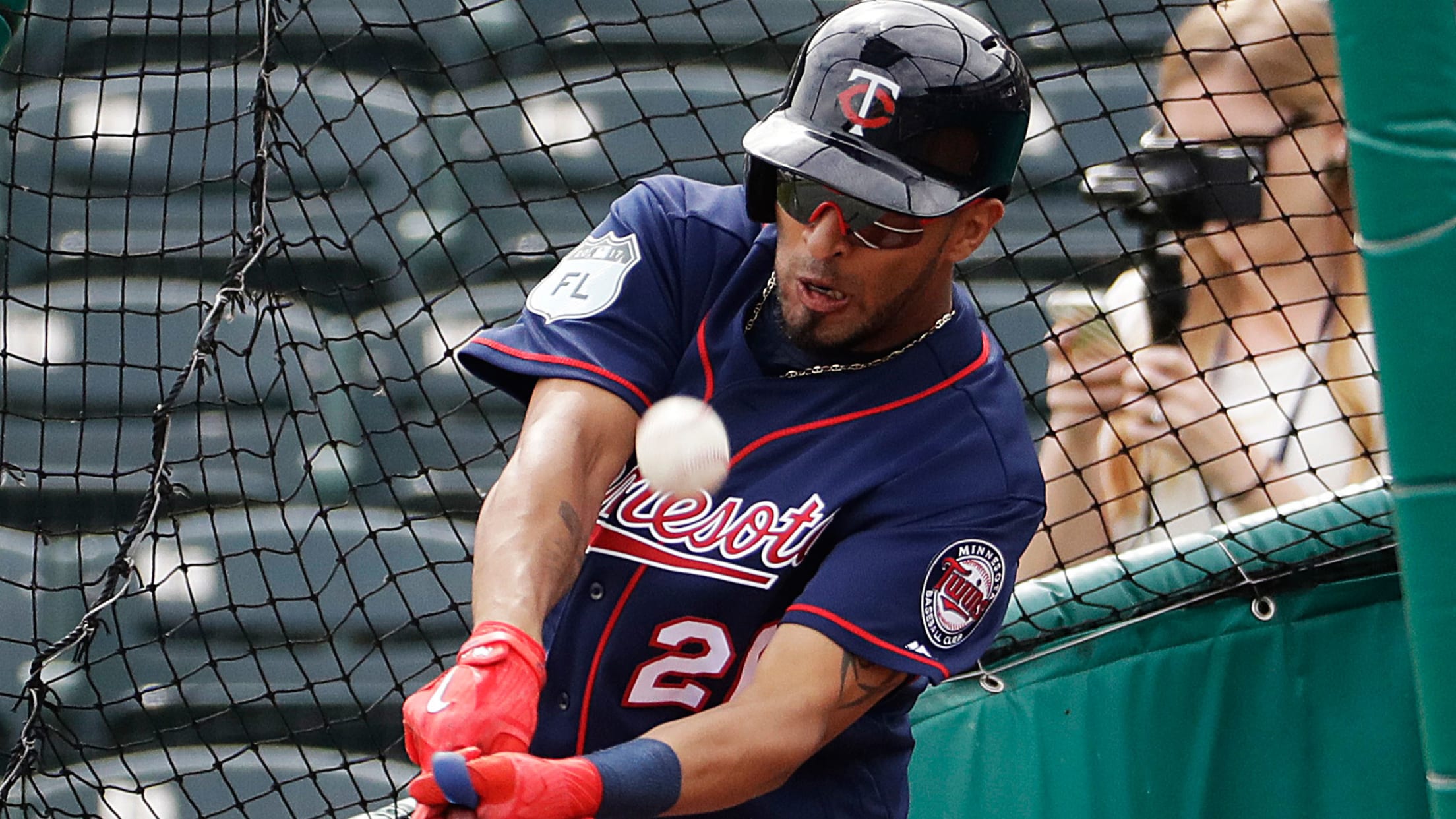 Left fielder Eddie Rosario is leaving for the World Baseball Classic on Monday. (AP)
CLEARWATER, Fla. -- With Eddie Rosario set to leave for the World Baseball Classic on Monday to join Team Puerto Rico for training in Arizona, Twins manager Paul Molitor has been playing the outfielder nearly every day this spring.Despite going on the 90-mile bus ride to Sarasota on Thursday, Rosario
CLEARWATER, Fla. -- With Eddie Rosario set to leave for the World Baseball Classic on Monday to join Team Puerto Rico for training in Arizona, Twins manager Paul Molitor has been playing the outfielder nearly every day this spring.
Despite going on the 90-mile bus ride to Sarasota on Thursday, Rosario made the 140-mile trek to Spectrum Field on Friday to start in center field against the Phillies. He went 1-for-3 in the Twins' 4-3 win and is hitting .308 in five games. And he'll even make the 130-mile trip to The Ballpark of the Palm Beaches on Sunday to see action in right field.
Molitor said it's part of his plan to get Rosario ready for the Classic, but he also wants to see what he has in Rosario, whom he expects to be his Opening Day left fielder.
"I think that's a fairly good assumption," Molitor said of Rosario being the starter in left. "He hasn't done anything to change how I'm proceeding at the start of the season."
Rosario, though, is expected to see time in center and right with Puerto Rico, and the Twins want him to be able to handle center, as Robbie Grossman remains the top candidate to be the club's fourth outfielder, but can only handle the corner spots. On days when Byron Buxton needs a day off, Rosario or Max Kepler could play center. It could change, however, if a non-roster invitee such as Robert Stubbs or J.B. Shuck makes the team, as they can both handle all three outfield spots.
But Molitor is more worried about Rosario's offense than his defense, as Rosario hit .269/.295/.421 with 10 homers, 17 doubles and two triples in 92 games last year. Rosario's issue is his plate discipline, as he struck out in 25.7 percent of his plate appearances, while walking only 3.4 percent of the time. But Rosario fared much better down the stretch after a stint at Triple-A Rochester, batting .305/.335/.477 over his final 60 games.
"He's still a little streaky," Molitor said. "He can get zoned in for a while and then we might lose him for a day or two. The chase factor gets problematic. But I think he's trying to find ways to become a more consistent player, which centers more around his at-bats than any part of his game."