Renfroe joins select group with 7-RBI game
24-year-old has 34 home runs this season between El Paso, Padres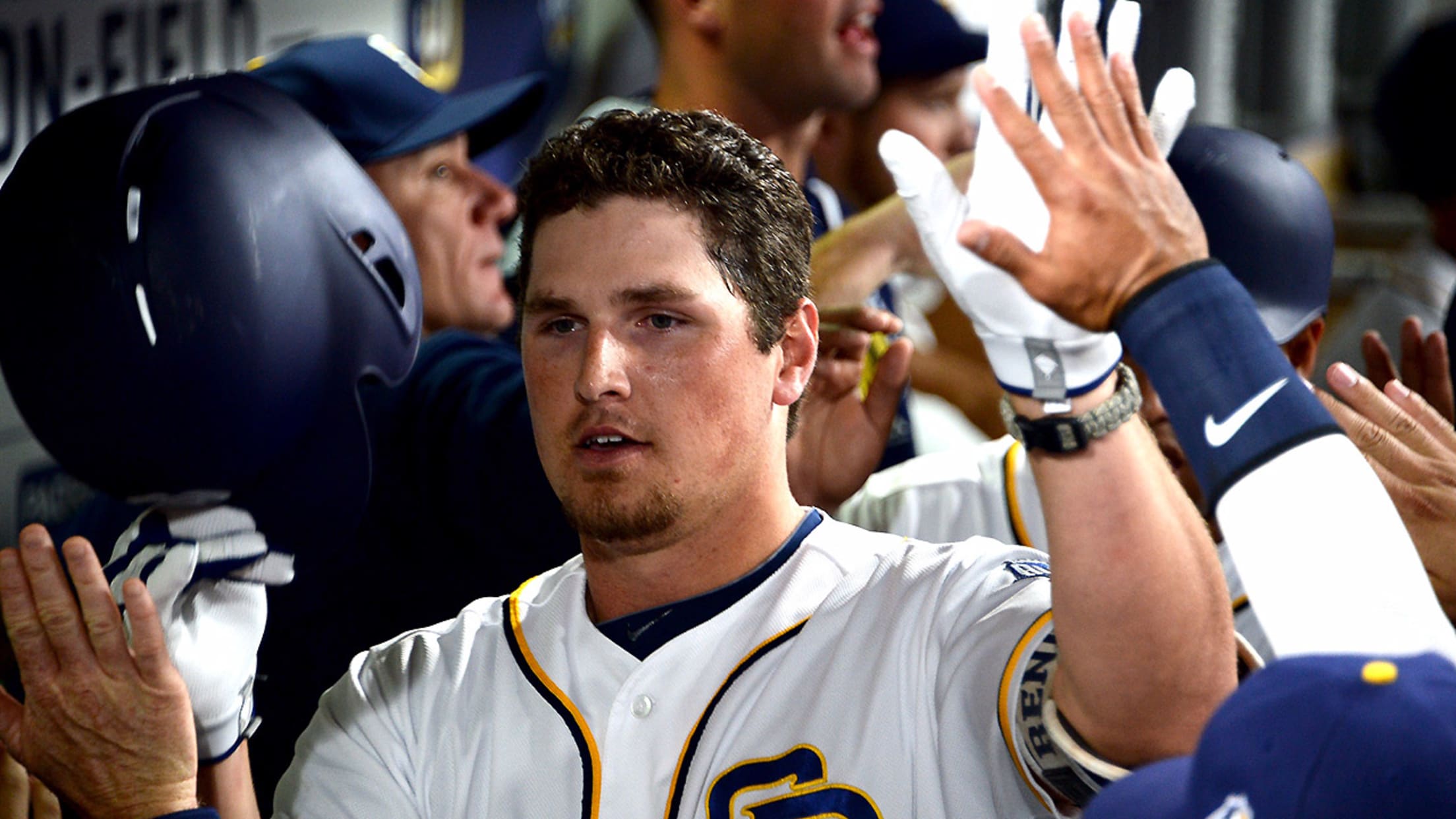 Bill Center, longtime sportswriter for U-T San Diego, is an employee of the Padres.Hunter Renfroe on Tuesday night became the 10th player in Padres history to have seven RBIs in a game.At the age of 24, Renfroe is the youngest to achieve the feat by two years.First baseman Nate Colbert
Bill Center, longtime sportswriter for U-T San Diego, is an employee of the Padres.
Hunter Renfroe on Tuesday night became the 10th player in Padres history to have seven RBIs in a game.
At the age of 24, Renfroe is the youngest to achieve the feat by two years.
First baseman Nate Colbert and third baseman Ken Caminiti share the Padres' record with eight RBIs in a game. Colbert's eight-RBI, three-homer game on Aug. 1, 1972, was part of his doubleheader in Atlanta, during which Colbert tied a Major League record for five homers in a game and set a since-tied Major League record with 13 RBIs in a doubleheader. Caminiti had eight RBIs on Sept. 19, 1995, while going 4-for-4 with a double and two homers.
The eight Padres with seven RBIs in a game are Renfroe, Joe Carter, Jack Clark, Brian Giles, Dave Kingman, John Kruk, Phil Nevin and Ramon Hernandez.
Before Renfroe, the most recent Padre with a seven-RBI game was Giles on May 17, 2006.
Kruk and Colbert were both 26 at the time of their record games.
Renfroe and Kruk each drove in all seven runs scored by the Padres in their seven-RBI games. That, of course, is a club record.
Renfroe has three home runs in 17 at-bats with the Padres for eight RBIs. He is off to a .353 start with a double and four runs scored. He has 34 homers this season between Triple-A El Paso and the Padres. NOTES FROM THE SCOREBOOK
• Third baseman Yangervis Solarte was 2-for-2 with a walk and a hit-by-pitch Tuesday night to extend his hitting streak to a career-high 12 games. Solarte is hitting .395 (17-for-43) during the streak with three doubles, 11 RBIs and four runs scored. The streak matches the longest this season by a Padres player; Wil Myers had a 12-game hitting streak from April 15-27.
• Renfroe's two homers Tuesday night extended the Padres' single-season record to 175. They also have hit a record 82 at Petco Park, although the franchise record for home runs hit at home during a season is 87 at Qualcomm Stadium in both 1992 and 1993.
• Right-hander Paul Clemens is 2-1 with a 2.75 ERA in four starts in September. The Padres are 6-5 in his 11 starts.
• Outfielder Jon Jay is 4-for-12 with four runs scored in his last three starts.