Thor, 8 other arb-eligibles agree with Mets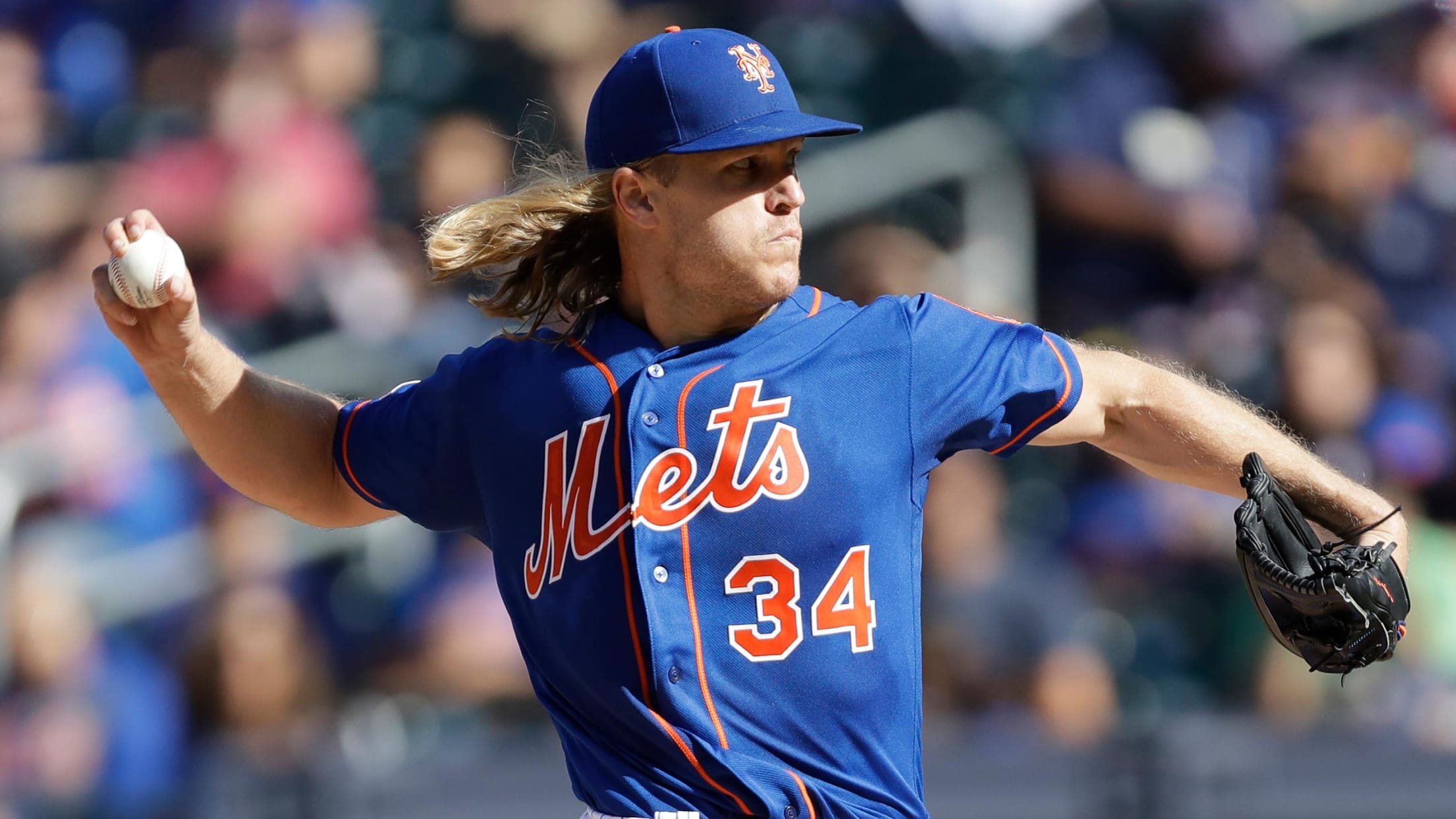 The Mets reached settlements with all nine of their arbitration-eligible players prior to Friday's noon ET deadline for both sides to submit projected salary figures for the 2020 season. Noah Syndergaard, Marcus Stroman, Michael Conforto, Edwin Díaz, Steven Matz, Jake Marisnick, Brandon Nimmo, Seth Lugo and Robert Gsellman all reached
The Mets reached settlements with all nine of their arbitration-eligible players prior to Friday's noon ET deadline for both sides to submit projected salary figures for the 2020 season. Noah Syndergaard, Marcus Stroman, Michael Conforto, Edwin Díaz, Steven Matz, Jake Marisnick, Brandon Nimmo, Seth Lugo and Robert Gsellman all reached one-year deals with New York.
The Mets avoided arbitration with all nine of their eligible players:

M. Stroman: $12 mil
N. Syndergaard $9.7 mil
M. Conforto: $8 mil
E. Diaz: $5.1 mil
S. Matz: $5 mil
J. Marisnick: $3.3125 mil
B. Nimmo: $2.175 mil
S. Lugo: $2 mil
R. Gsellman: $1.225 mil

Total: $48,512,500.

— Anthony DiComo (@AnthonyDiComo) January 10, 2020
Syndergaard agreed at $9.7 million in his second year of arbitration eligibility after posting a career-high 4.28 ERA in 32 starts last season. The 27-year-old right-hander remains one of the game's top starting pitchers, however, owning a 3.31 career ERA over five seasons, two of which were cut short due to injury -- he made 32 total starts between 2017-18. Despite the high ERA, Syndergaard's FIP last year was significantly lower, at 3.60. The $9.7 million represents a $3.7 million raise from '19.
Stroman got the largest salary increase in the group, agreeing to a $12 million deal in his third arbitration year after earning $7.4 million in 2019. The 28-year-old right-hander bounced back with a strong campaign after an injury-shortened season in '18. In 32 starts split between the Blue Jays and Mets last year, he posted a 3.22 ERA and was named an All-Star for the first time in his career.
Conforto, in his second year of arbitration eligibility, agreed to an $8 million deal for the upcoming season, which represents nearly twice his $4.025 million salary in 2019. The 26-year-old outfielder enjoyed another strong year at the plate, slashing .257/.363/.494 with a career-high 33 home runs.
Díaz, 25, is in his first year of arbitration eligibility, and agreed to a $5.1 million deal for 2020. The right-handed reliever endured a subpar '19 campaign, in which his ERA was a career-high 5.59 a year after he was one of the most dominant closers in the game for the Mariners, saving an MLB-best 57 games with a 1.96 ERA.
Matz settled at $5 million for 2020 in his second year of arbitration eligibility. The 28-year-old lefty nearly doubles his $2.625 million salary from last season, when he appeared in 32 games (30 starts) and posted a 4.21 ERA.
Marisnick, whom the Mets acquired earlier this offseason from the Astros, settled at $3.3125 million in his third year of arbitration eligibility, up from a $2.212 million salary in 2019. The 28-year-old center fielder was brought in as a right-handed-hitting complement for Nimmo. He hit .233/.289/.411 in 120 games for Houston last year.
Nimmo, 26, is in his first year of arbitration eligibility, settling at $2.175 million for 2020. After a big season in 2018, he was limited by injury to 69 games last year, hitting .221/.375/.407 with eight homers.
Lugo is another player in his first arbitration-eligible year, and the 30-year-old right-hander's 2020 salary will be $2 million. He turned in another strong season out of the bullpen in '19, posting a 2.70 ERA and 33 percent strikeout rate over 61 appearances.
Gsellman, another first-year arbitration-eligible reliever, agreed to a $1.225 million salary for the upcoming season. The 26-year-old right-hander finished with a 4.66 ERA in 52 appearances last year.