Senzel using time off to 'work through things'
Votto takes batting practice, runs the bases; Winker not yet ready for baseball activities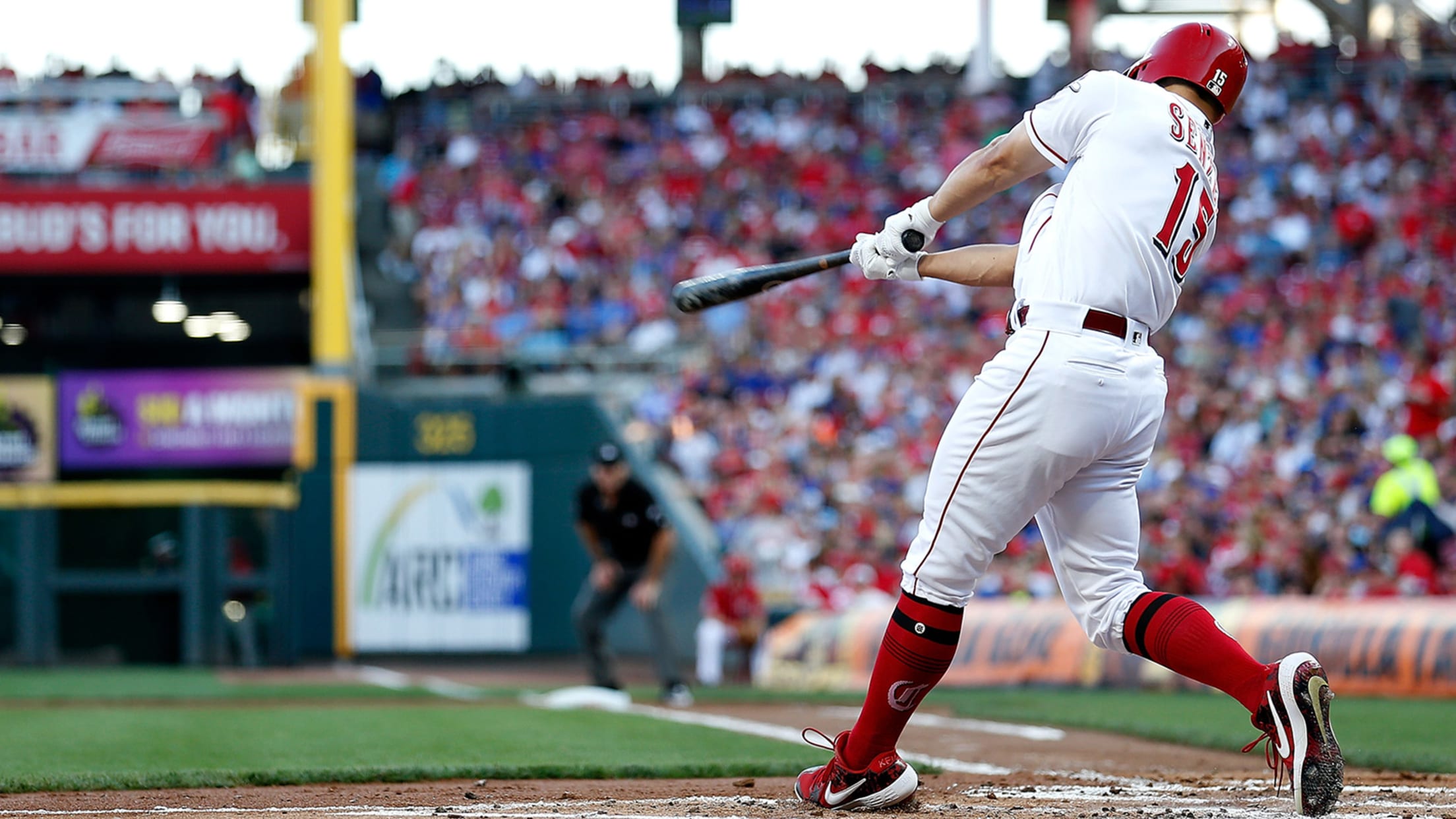 PITTSBURGH -- Nick Senzel was kept out of the starting lineup Sunday against the Pirates, as manager David Bell says his young outfielder is dealing with "a little bit of a sore thumb." Bell didn't think the injury would require much time off, but he's also allowing Senzel to work
PITTSBURGH -- Nick Senzel was kept out of the starting lineup Sunday against the Pirates, as manager David Bell says his young outfielder is dealing with "a little bit of a sore thumb."
Bell didn't think the injury would require much time off, but he's also allowing Senzel to work on his swing away from game action.
"I'd say it's more of a combination of that and just continuing to get more and more time to work through some things," Bell said.
After his Major League callup on May 3, the second overall pick in the 2016 Draft showed his raw potential with 13 doubles, two triples and eight homers in his first two calendar months. But in August, he's produced just a .492 OPS and went 2-for-16 in his past five games.
Senzel, the former top prospect in the organization, figures largely into the Reds' long-term plans, but for now, Phillip Ervin has filled the duties in center field. The utility outfielder has had the best season of his career at the plate, leading all Reds players in OPS at .883 (min. 50 games played) entering Sunday. He also made an exceptional diving play Saturday to rob a hit from Jose Osuna in the second inning. Bell used Senzel off the bench in Sunday's 9-8 loss, and he struck out.
Injury notes
• Joey Votto (low back injury) took batting practice and ran the bases Saturday. He was eligible to come off the 10-day injured list Sunday, but will require a few more days.
"He's going to go out again today and do a few things," Bell said. "He's getting there. He's getting closer."
• Jesse Winker (cervical strain), who was placed on the injured list Thursday, has not begun to ramp up baseball activities yet, per Bell.
"He's doing some activity," Bell said, "but not a lot of baseball stuff yet."