Bauer loses his momentum in loss to Pirates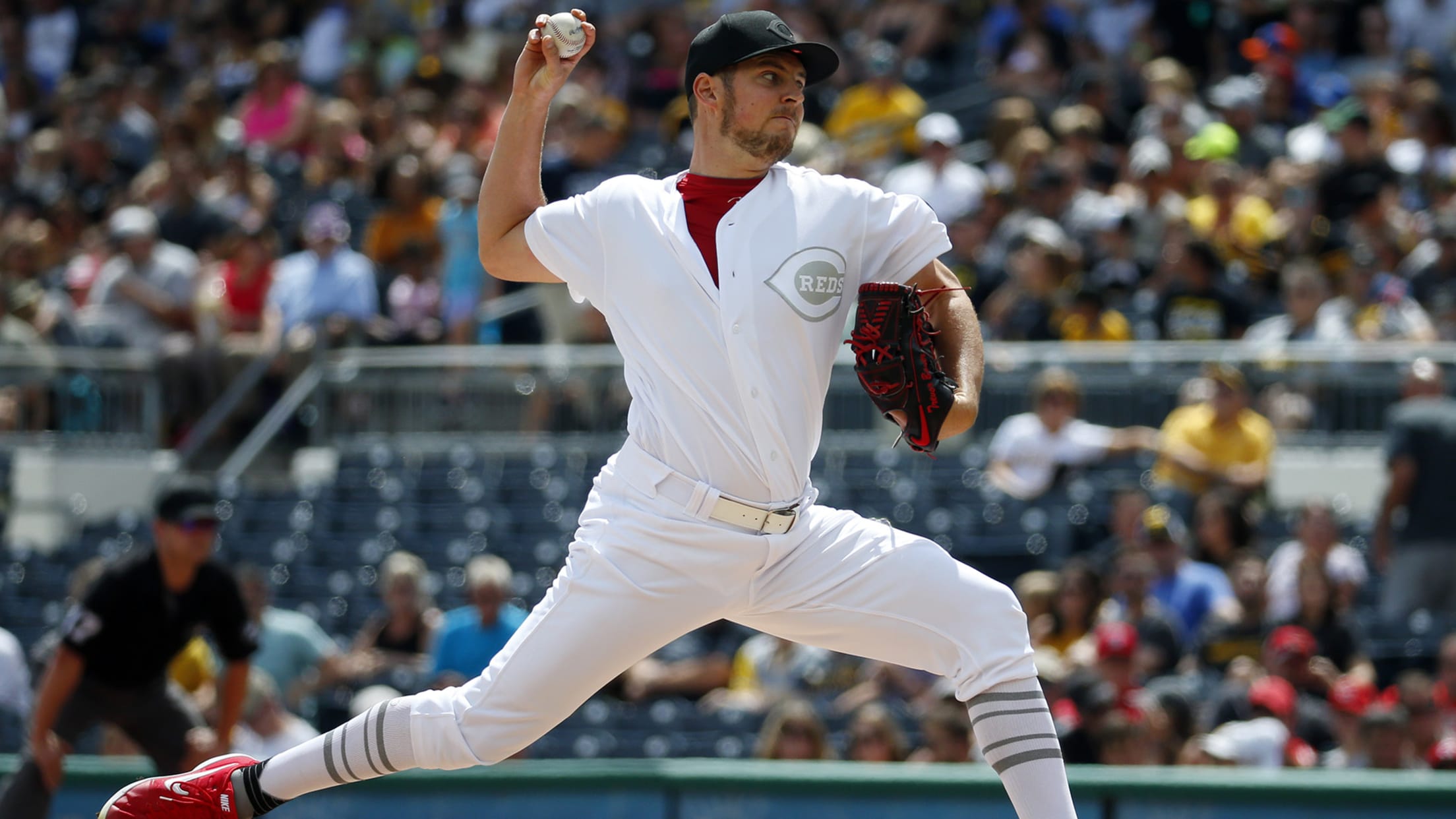 PITTSBURGH -- It ended up a one-run game, but the Reds' 9-8 loss to the Pirates on Sunday at PNC Park got out of hand quick due to another rough outing for Trevor Bauer. Bauer showed signs that he found his groove last Monday, when he struck out 11 batters
PITTSBURGH -- It ended up a one-run game, but the Reds' 9-8 loss to the Pirates on Sunday at PNC Park got out of hand quick due to another rough outing for Trevor Bauer.
Bauer showed signs that he found his groove last Monday, when he struck out 11 batters over seven innings. But another dose of concerns were raised with his shortest start of the season: a three-inning, 79-pitch outing.
The right-hander, whom the Reds acquired in a three-team Deadline trade, allowed eight runs (seven earned) on eight hits and two walks in that small span. It was his shortest start since he returned from an injured list stint on Sept. 21, 2018 (1 1/3 innings).
That's to his disadvantage in a larger sense: Bauer is generally better in innings four through seven, with the fifth inning (9.59 ERA) being the lone frame that produces a higher ERA than his first three of a game.
"Generally, I throw the ball better deeper into games," Bauer said, "and I never got to that point today to see that maybe I would have locked in and I would have executed well in innings four through seven or something. But obviously, the damage was already done at that point."
Bauer, wearing "J Ochart" on his jersey for Players' Weekend, was unable to maintain his upbeat tempo on the mound, allowing the leadoff batter to reach in the first two innings. Against the top of the Pirates' order, Bauer and Curt Casali met for two mound visits over the first two innings, a sign of the new relationship between pitcher and catcher.
"Everything matters," manager David Bell said. "If you get out of your rhythm, out of your flow, even for the best pitchers, that can play a role in the outcome. It's good now that Curt's caught him, and he'll have another opportunity most likely."
"It's tough when you're working with a guy for the first time," Bauer said. "I'm not used to how he calls the game. He's not used to how I throw. No matter how much you talk about it before the game, it's tough when you get in a situation -- especially the first guy. I throw a slider, he hits a double and all of a sudden, we're in the middle of it."
That first at-bat of the game was a representation of a larger struggle for Bauer on Sunday. He threw a first-pitch ball to begin the day, one of 11 such cases, and those at-bats produced a 4-for-8 line for the Pirates with two doubles, a walk, a hit by pitch and a sac fly.
Working from behind also led Bauer to rely on his four-seamer to get back ahead in counts, of which the Pirates took advantage. Most notably, Bryan Reynolds blasted a go-ahead three-run triple off the top of the Clemente Wall in right field off a 3-1 middle-zone heater in the second inning.
"That's a big emphasis of mine -- getting ahead -- and for whatever reason, I just haven't found a consistent way to be able to do that," Bauer said. "If you look at the games where I'm really good, I'm ahead a lot. And then the games I'm not, I'm behind. I was definitely behind a lot today."
Cincinnati's order tried to give Bauer some support, producing eight runs for the first time since Aug. 10 (10, against the Cubs). Josh VanMeter made it interesting with a two-run blast that bounced into the Allegheny River, cutting the deficit to one in the eighth inning. Eugenio Suarez made it a one-run game in the ninth with his 35th homer of the year.
But the damage against Bauer, including an unearned run on Phillip Ervin's throwing error in the first inning, led the Reds to be swept by the Pirates at PNC Park for the second time this year; they've lost each of their last 10 games in Pittsburgh. And in many of them, it's been a collection of little things -- a narrowly missed ball, a gap-finding grounder or a borderline pitch.
"When the little things aren't taken care of, it shows up really quickly," Bauer said. "That's getting behind in the count. That's hanging a breaking ball with a chance to put a guy away in a two-strike count. There are just so many little things that it takes to win.
"The whole team, we just have to be a whole lot better."