Watch Elly De La Cruz FREE on MLB.TV tonight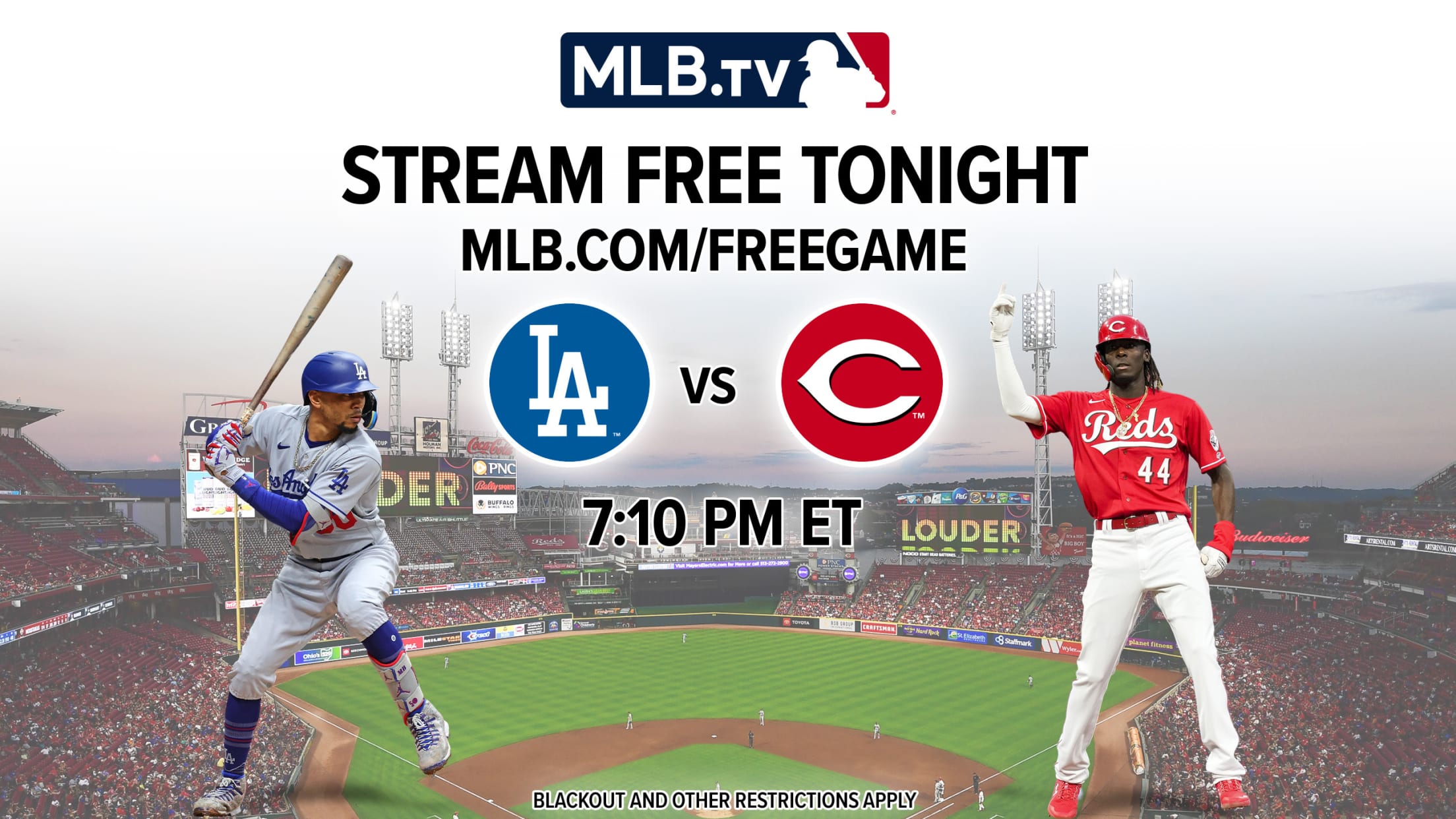 Elly De La Cruz has arrived, and you can catch MLB Pipeline's No. 4 overall prospect in action for free on MLB.TV on Wednesday night, when the Reds take on the Dodgers in the Free Game of the Day at 7:10 ET. The Reds on Tuesday promoted the electric infield
'More to come' as De La Cruz shows off tools in debut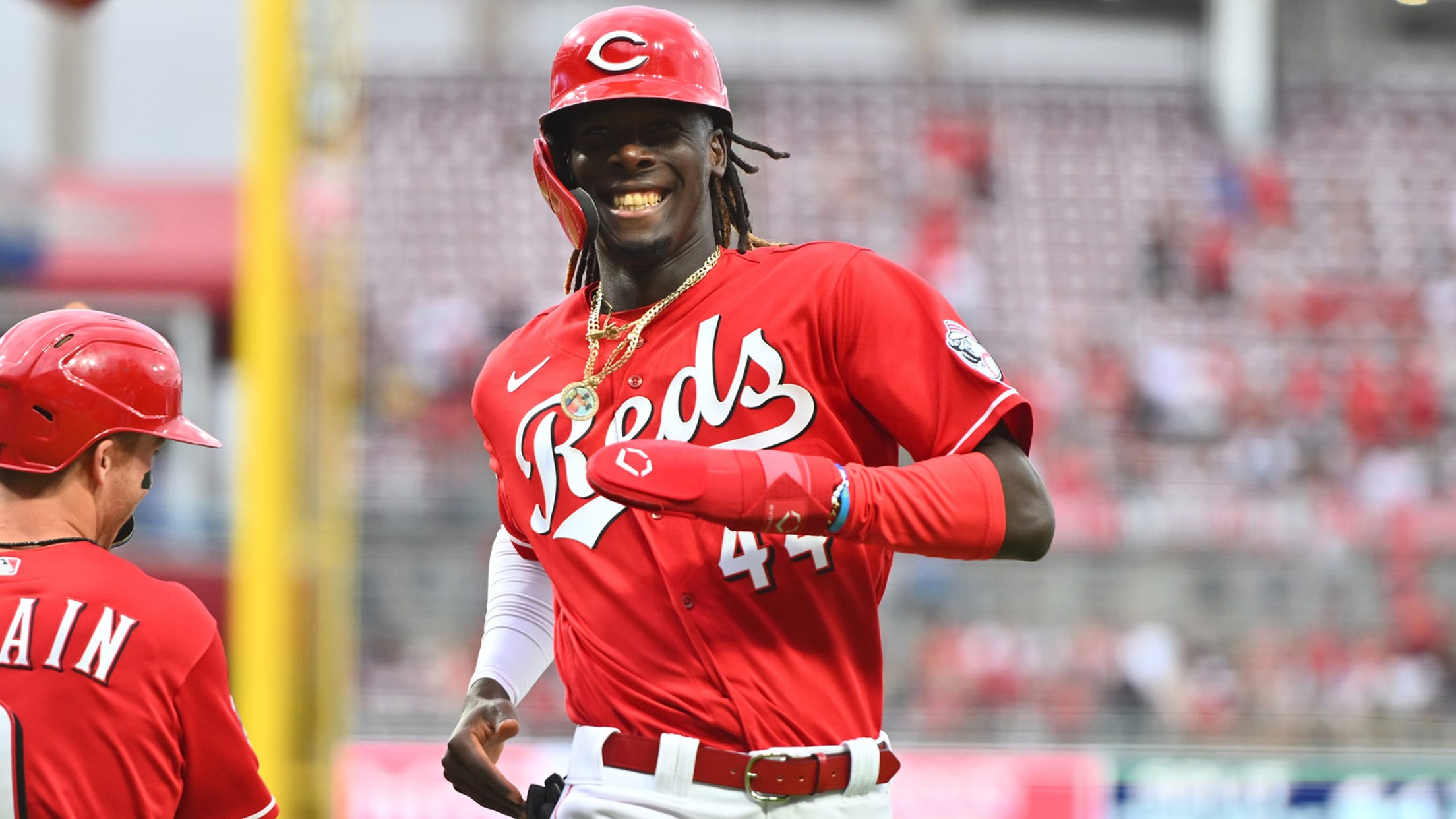 CINCINNATI -- A loud ovation for each plate appearance introduction, followed by hushed silence from the fans at rapt attention between every pitch. Yes, the Elly De La Cruz show for the Reds was already a sensation at Great American Ball Park on Tuesday. And De La Cruz appeared ready
Reds call up electric infield prospect Elly De La Cruz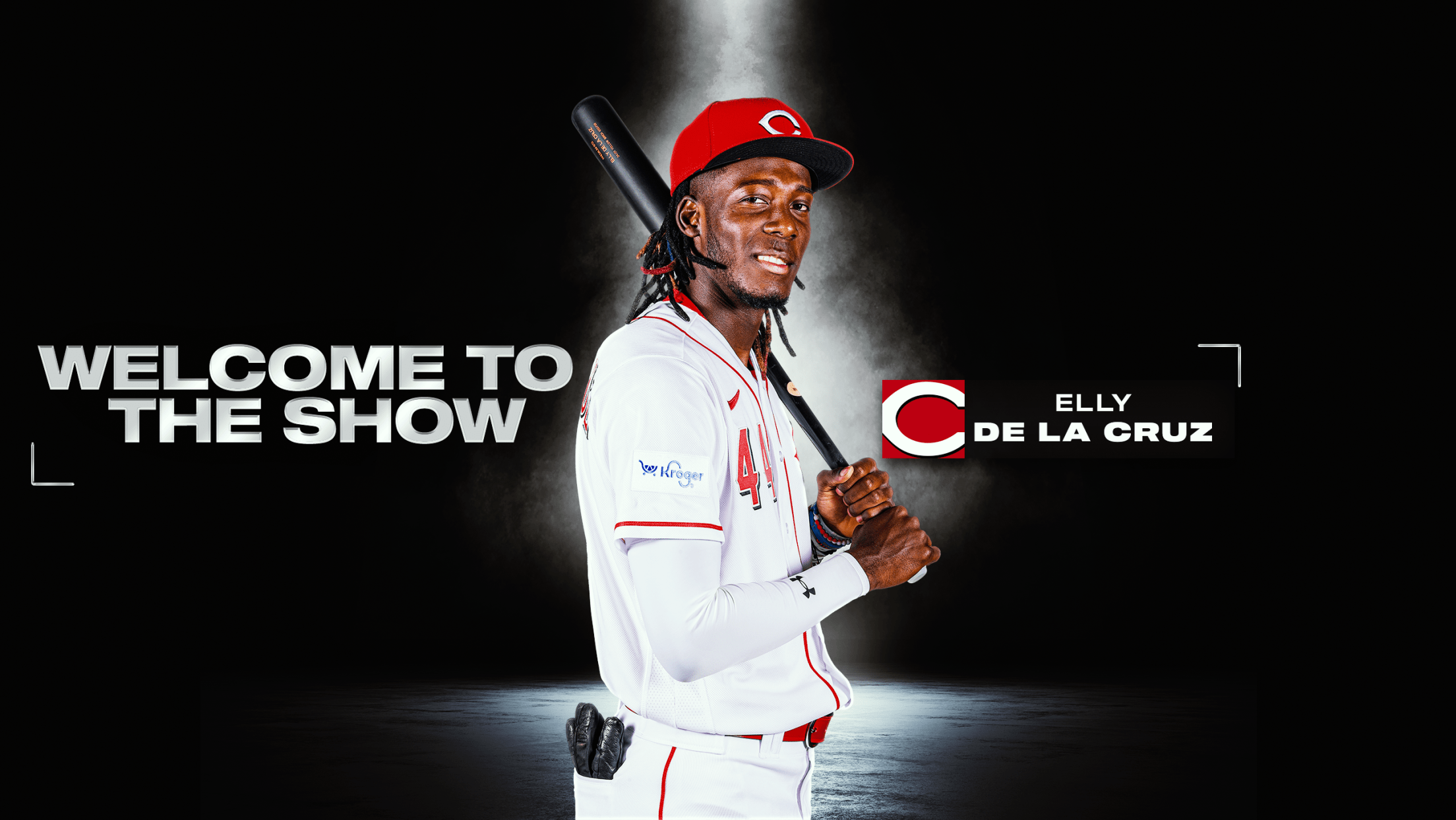 CINCINNATI -- Shortstop Elly De La Cruz is one of the most hotly anticipated prospects in all of baseball, and Reds fans' wait to see him play in the big leagues is now over. De La Cruz has arrived. Cincinnati's No. 1 prospect and the No. 4 overall prospect, according
Everything you need to know about De La Cruz's MLB debut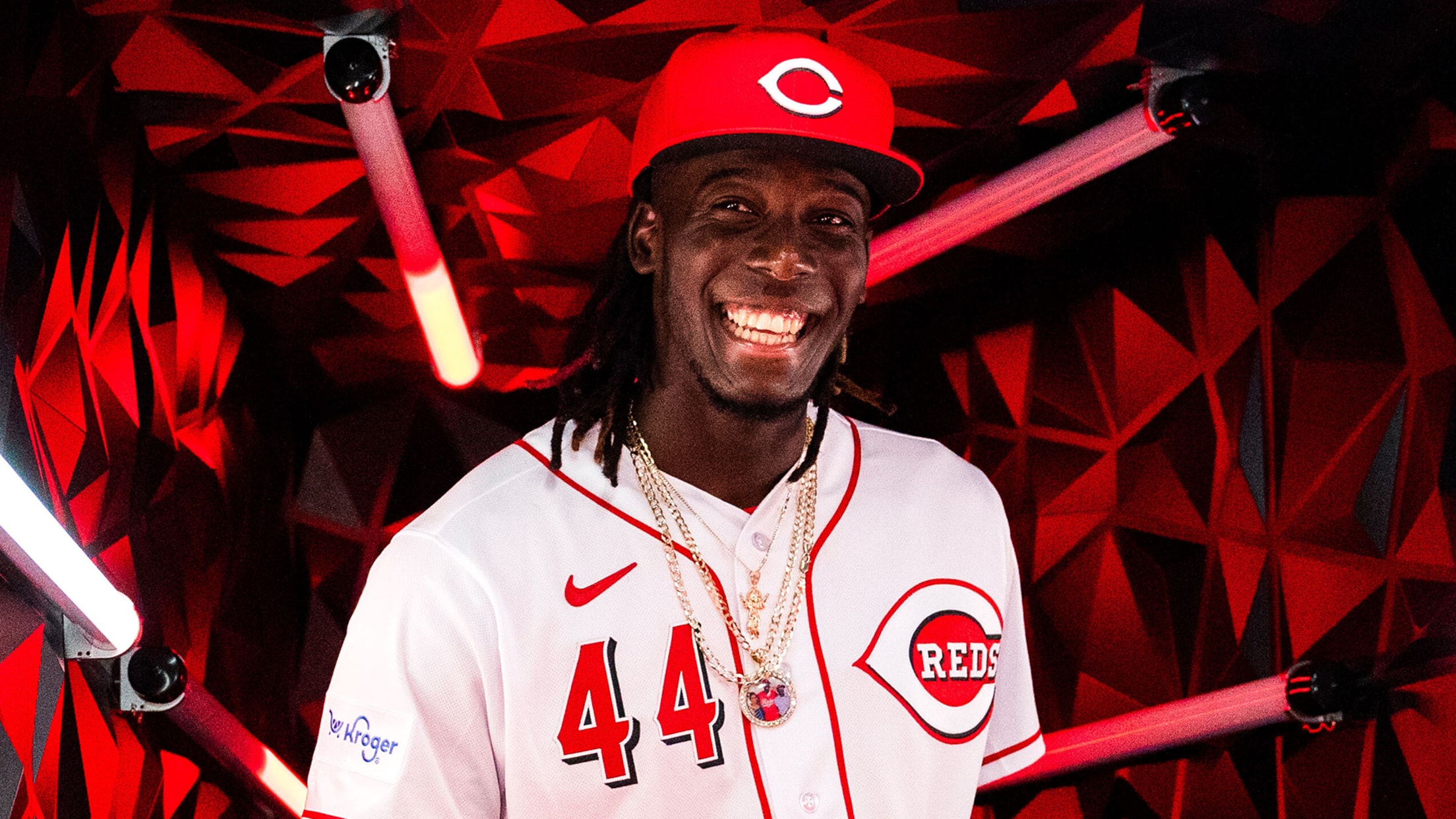 CINCINNATI -- It's finally Elly De La Cruz day in Cincinnati on Tuesday after the Reds called up their top prospect from Triple-A Louisville ahead of a three-game series vs. the Dodgers. You likely have questions. These are hopefully the answers you're seeking.
What to expect from Elly De La Cruz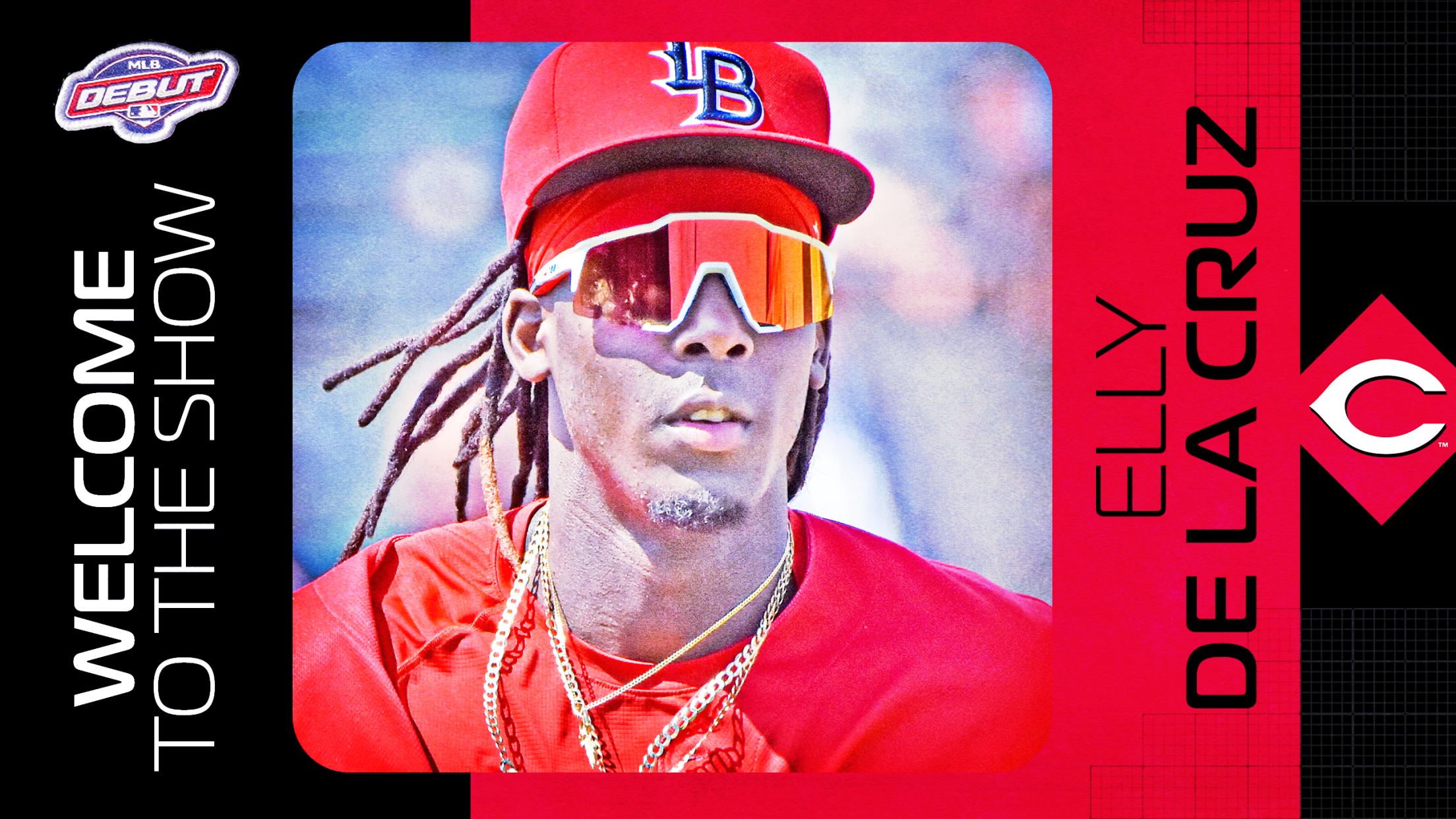 Every once in a while, something happens in baseball that makes you feel, well, giddy. The Reds' roster announcement on early Tuesday afternoon was one of those times. Happy Elly De La Cruz day, everybody! Whether you're in Cincinnati or elsewhere, if you're not excited about the No. 4 overall
Watch Elly De La Cruz learn he was called up to Majors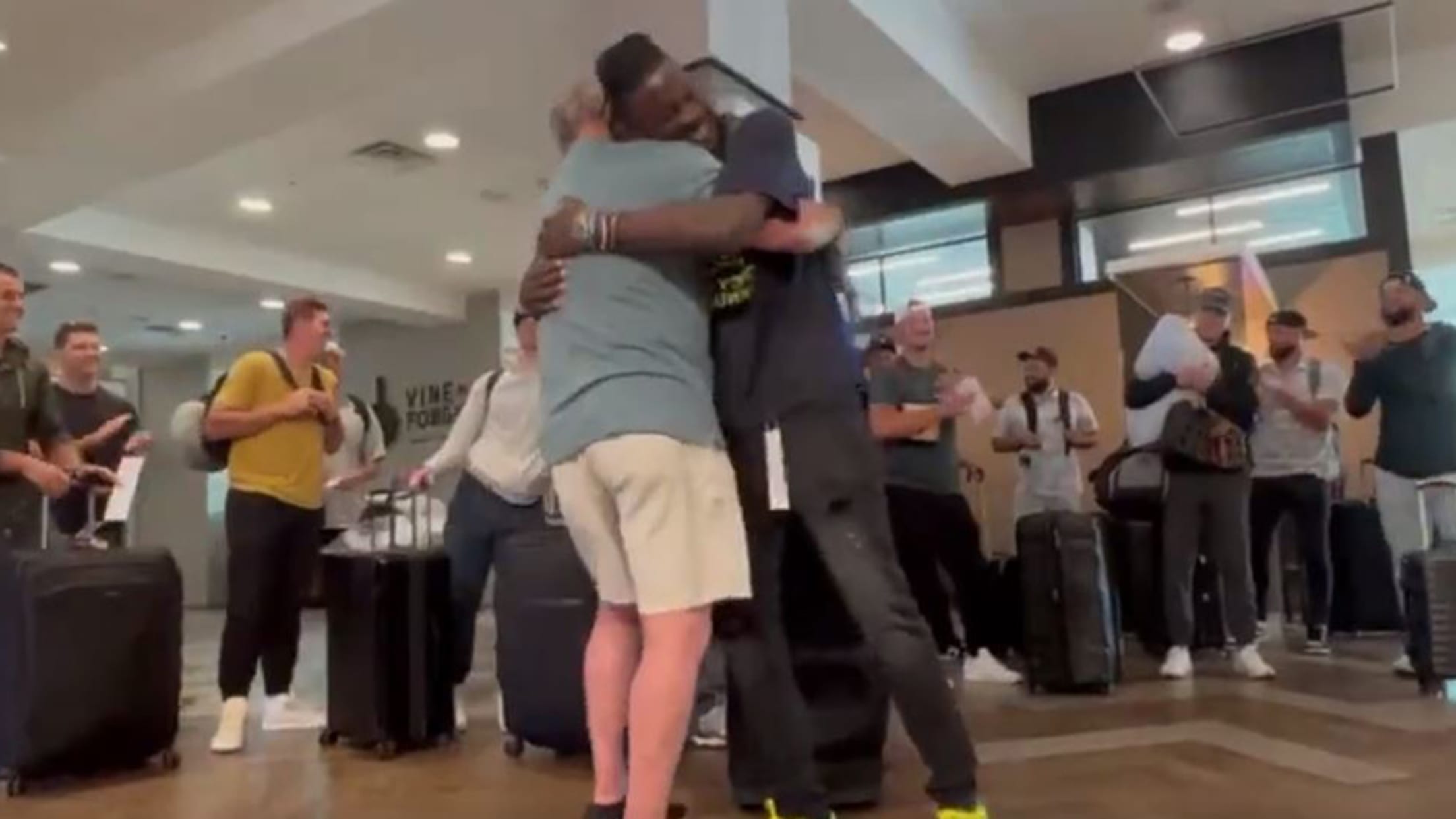 For the first two months of the Triple-A season, Elly De La Cruz has done nothing but stand out thanks to his unique skill set. So, it's only right that the 21-year-old got notified of his callup to the Majors in a way that was also unique. With the rest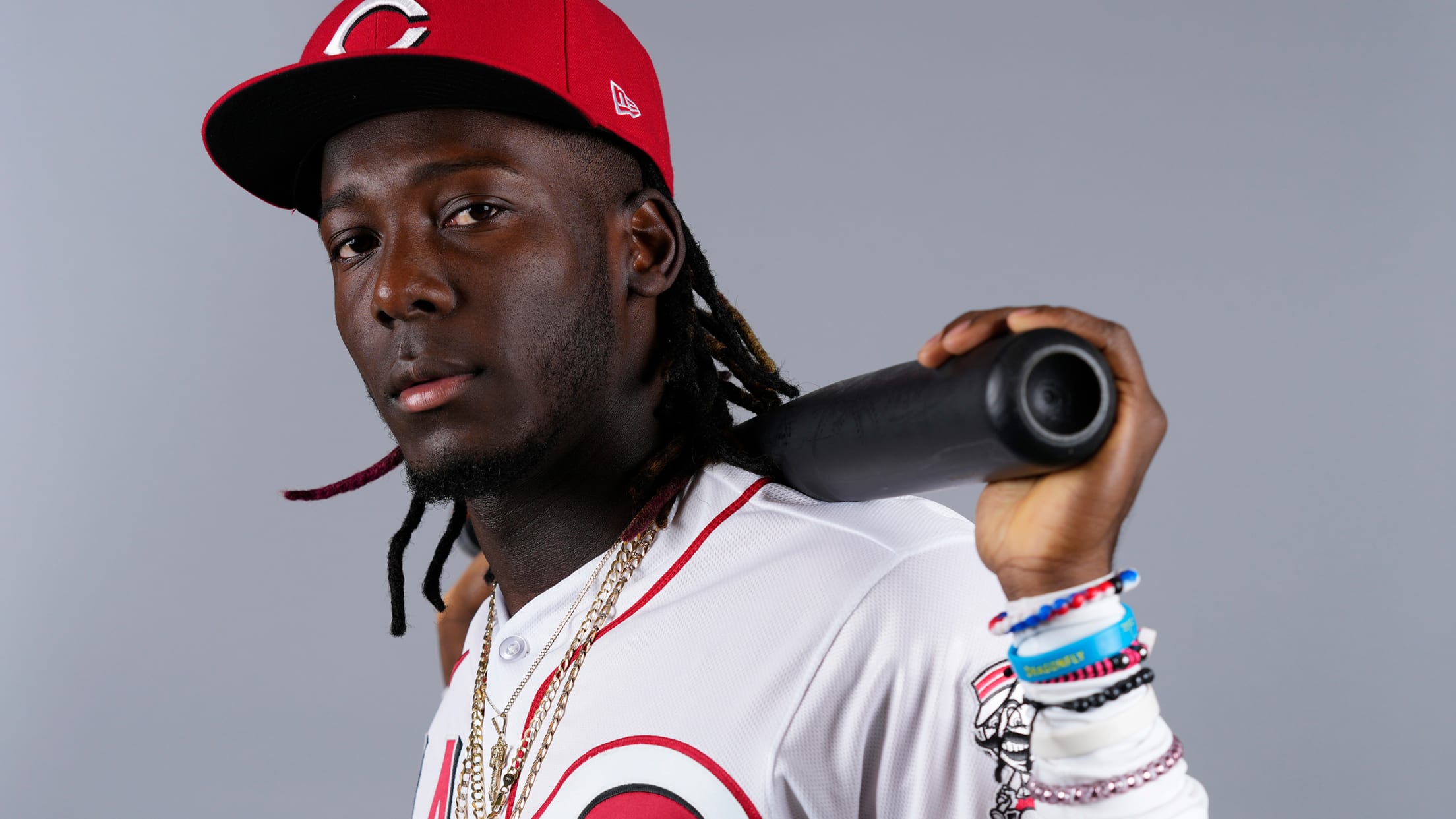 Elly De La Cruz is finally here. After an incredible start to the season at Triple-A, the Reds officially called De La Cruz up on June 6, 2023, for their game against the Dodgers. The 21-year-old, who was MLB Pipeline's No. 4 prospect when he earned his callup, features a
Abbott's historic MLB debut 'a dream come true'
Lefty prospect is first Reds pitcher since 1893 to log 6 scoreless IP of 1-hit ball in 1st game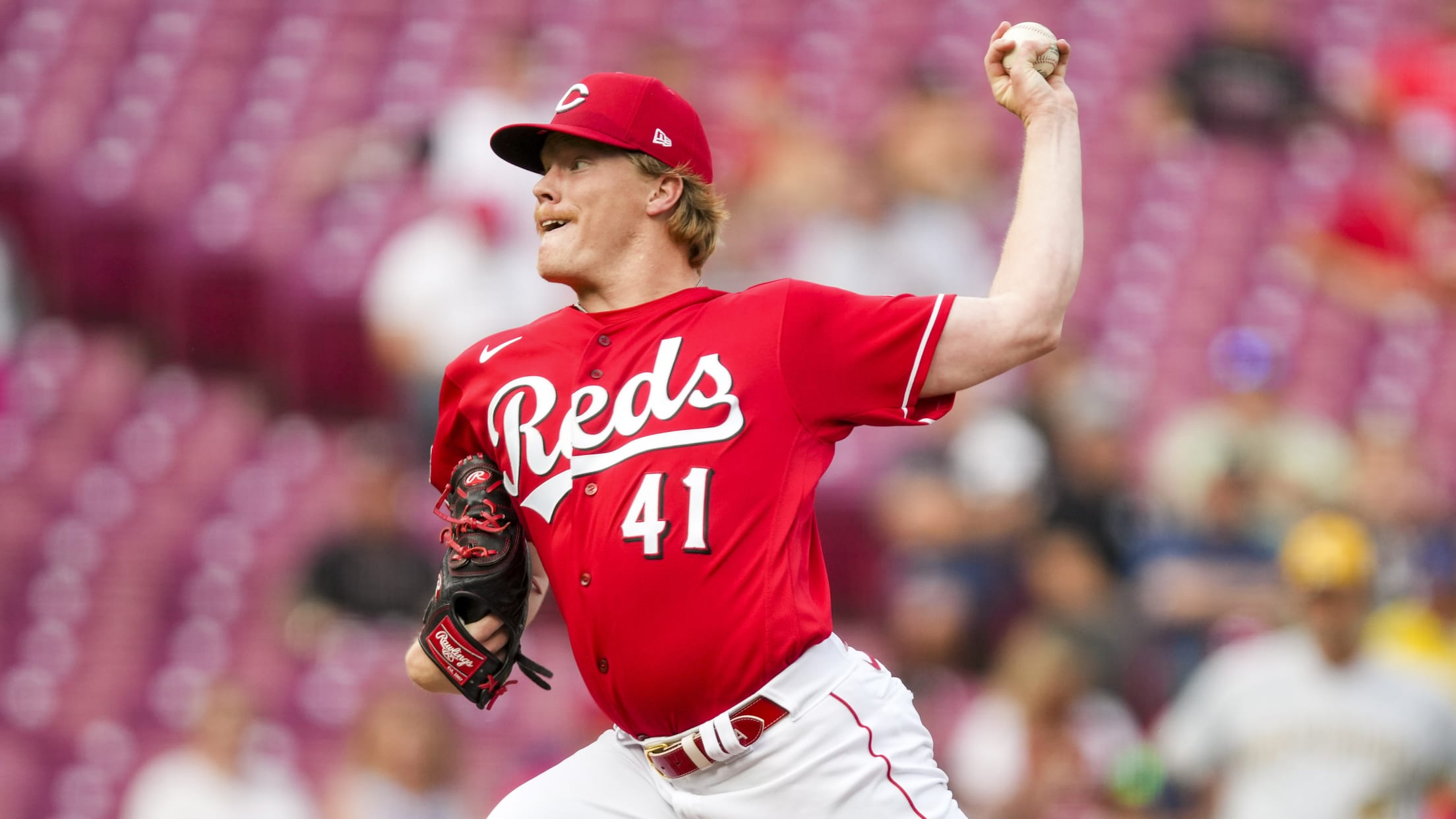 CINCINNATI -- After Great American Ball Park emptied for the evening Monday, about two dozen family and friends remained near the backstop to greet Reds rookie pitcher Andrew Abbott. The celebrational hugs were plentiful. Of course all were deserved, especially since Abbott turned in a sensational Major League debut in
No. 6 prospect Abbott called up for MLB debut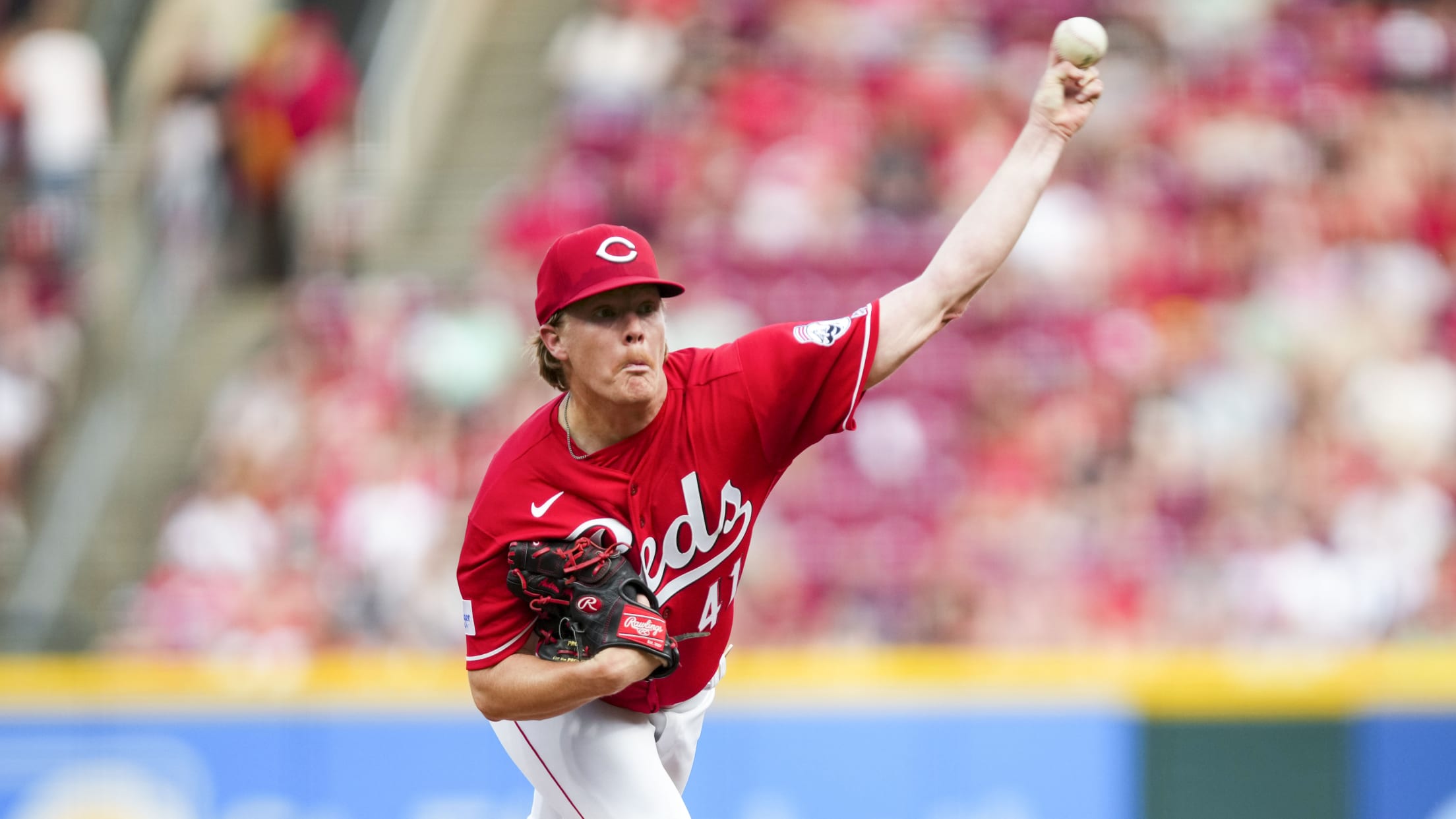 CINCINNATI -- On Saturday afternoon in Louisville, Reds left-handed pitching prospect Andrew Abbott saw that Triple-A teammate and outfielder T.J. Hopkins was getting his first big league promotion. Besides being happy for Hopkins, Abbott had one other thought. "He's my roommate in Louisville, so I was like, 'I've got to
What to expect from Reds' Abbott in the big leagues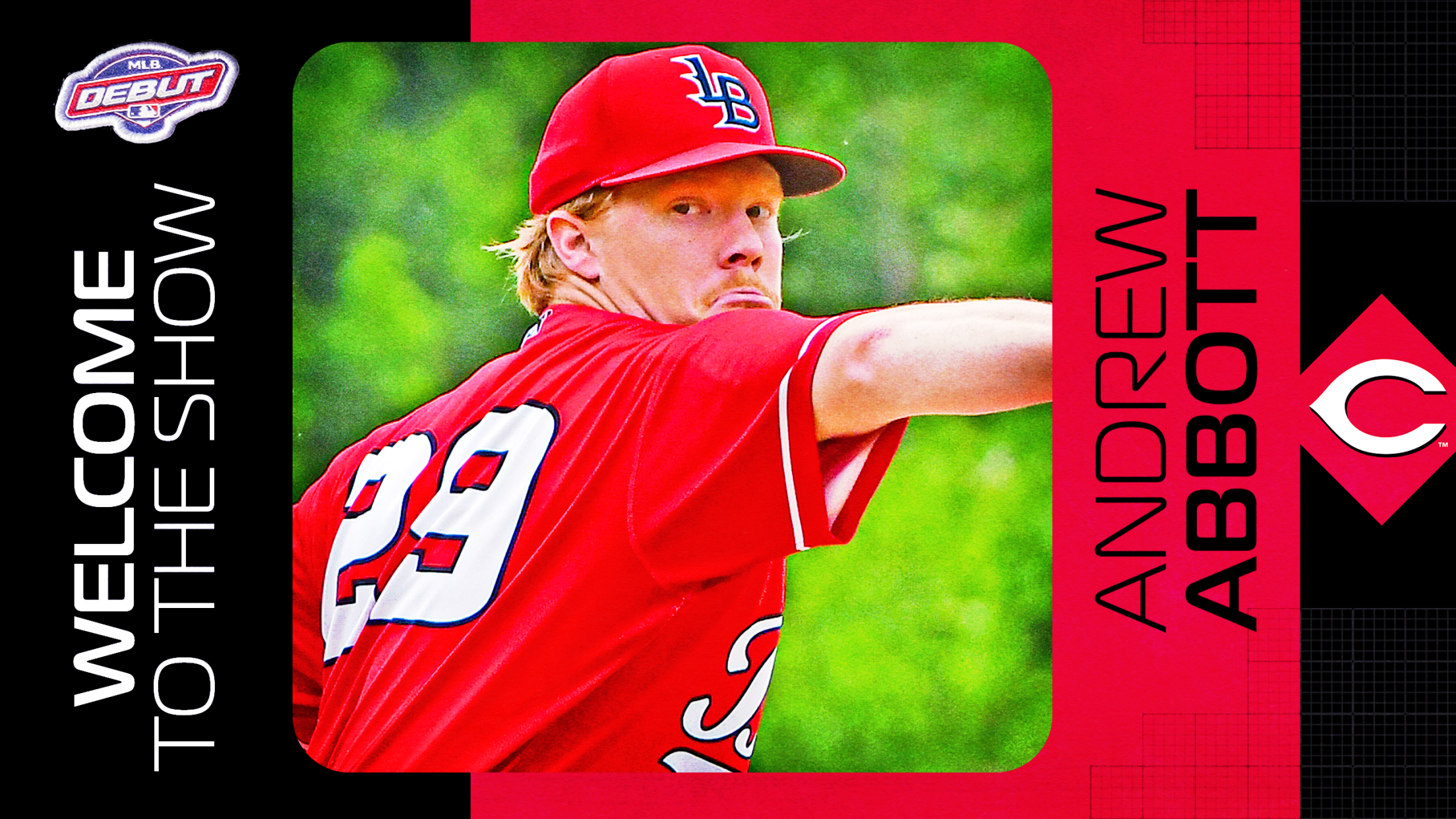 If things had gone the way Andrew Abbott had planned, he would have begun his pro career in 2020. He had spent three years -- well, two plus the pandemic-shortened '20 season -- as one of the best college relievers in the country. Many scouts thought he had the chance
Elly De La Cruz at it again with 117.3 mph rope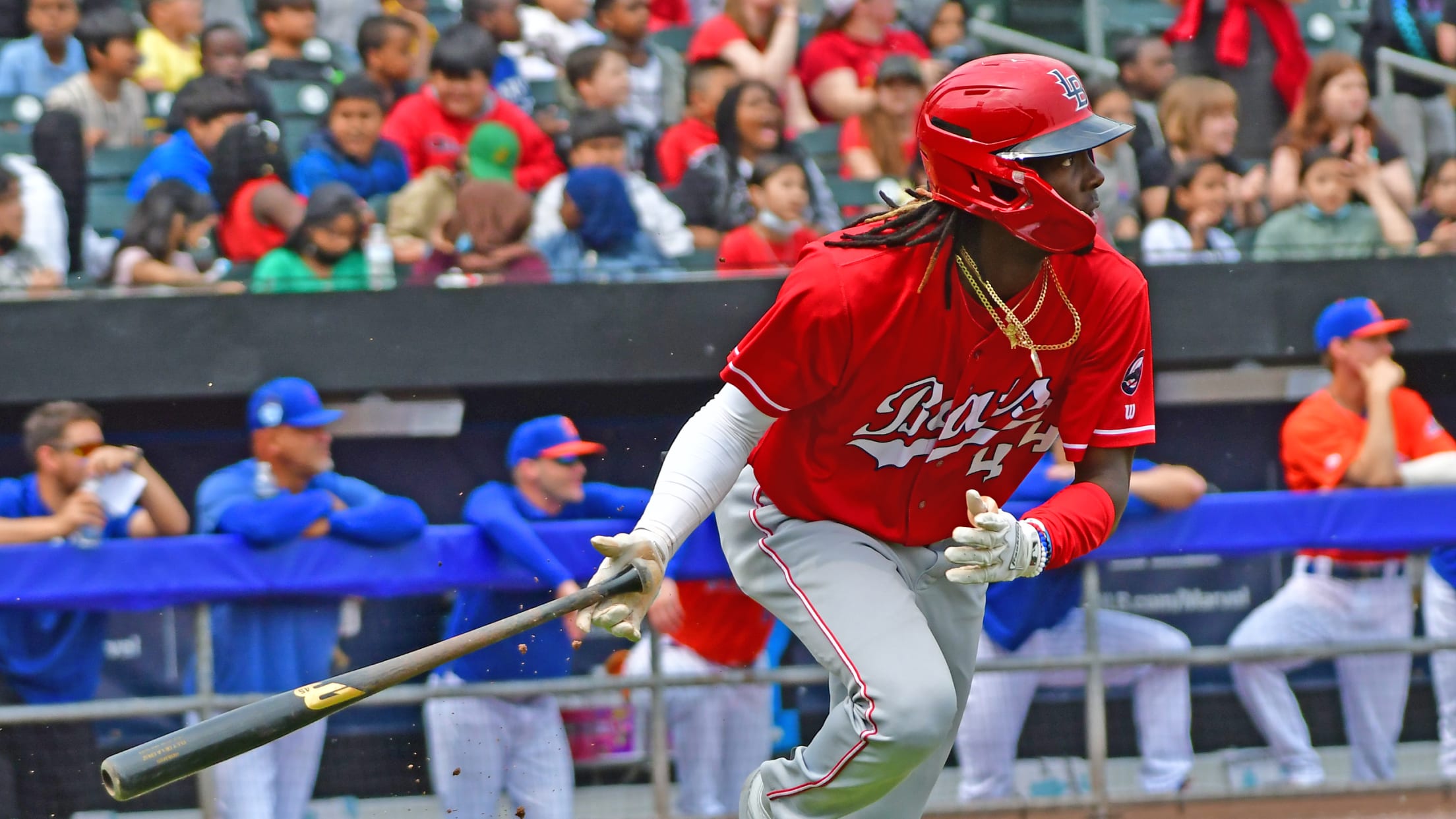 Thirty-two balls have been hit at least 116 mph this year at the Major League and Triple-A levels. Seven of those came from Elly De La Cruz's bat. The only other batters to break 116 multiple times this season are: Giancarlo Stanton (4), Jake Burger, Jo Adell and Ronald Acuña
McLain wasting no time producing for Cincy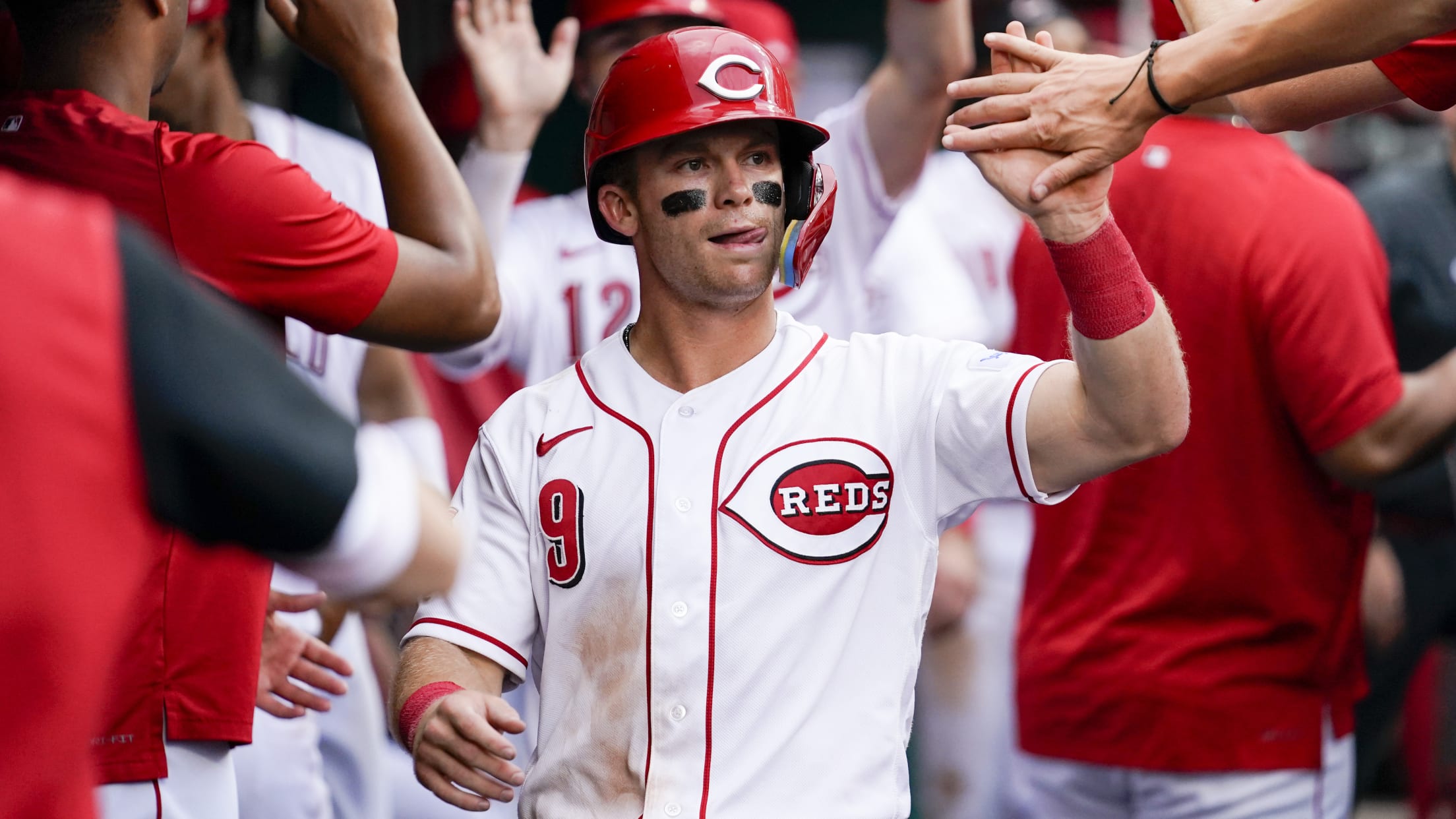 This story was excerpted from Mark Sheldon's Reds Beat newsletter. To read the full newsletter, click here. And subscribe to get it regularly in your inbox.
You haven't seen anyone in the Majors go home-to-third faster than Elly in '23
Reds' No. 1 prospect shows off elite run tool in mad dash for Triple-A Louisville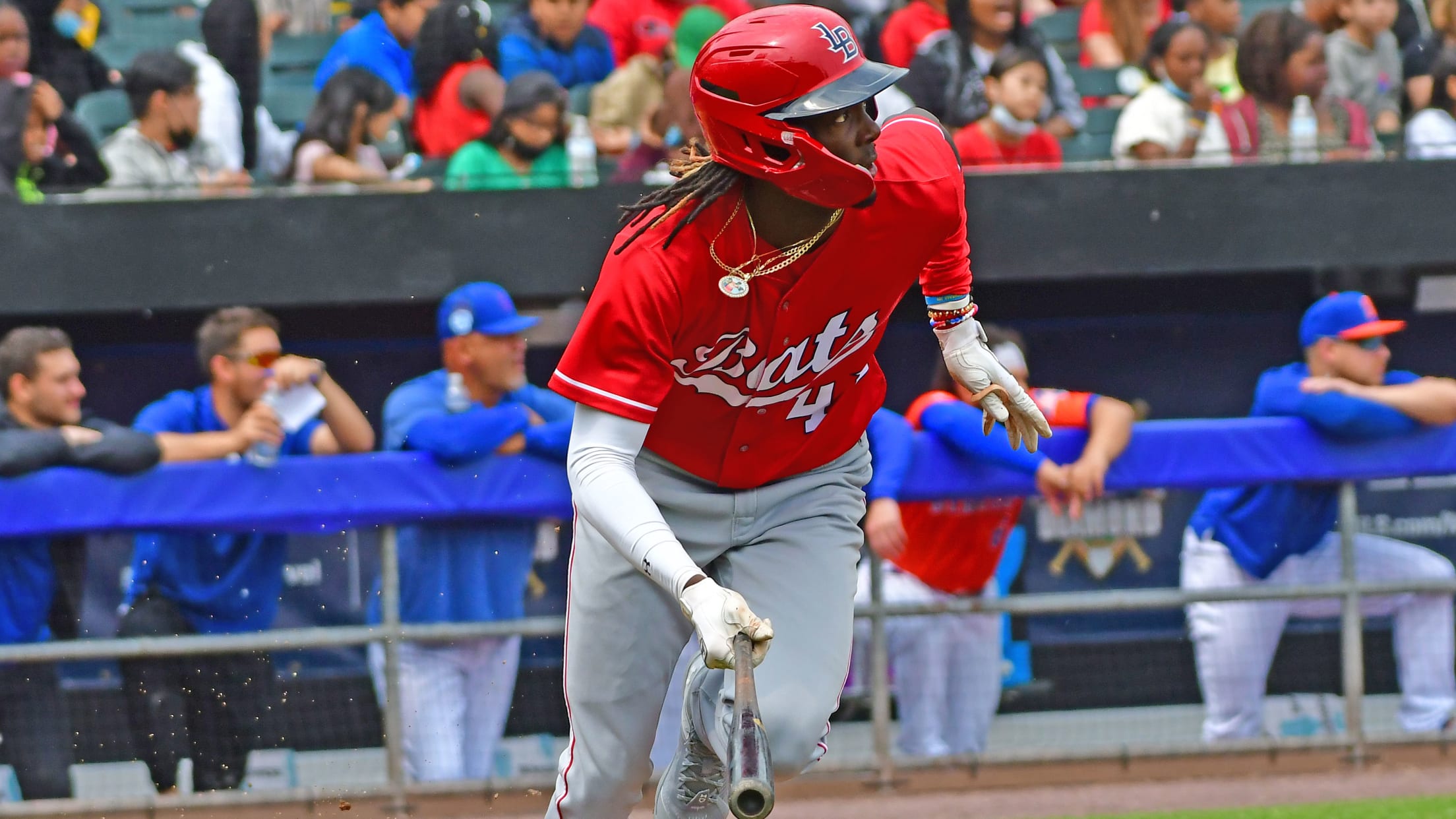 Top-ranked Reds prospect Elly De La Cruz's game is defined by speed. MLB Pipeline's No. 4 overall prospect, De La Cruz boasts high exit velocities off the bat, zips the baseball from the left side of the infield to first inexplicably fast and also can get around the bases quicker
This Reds prospect is carrying veteran vibes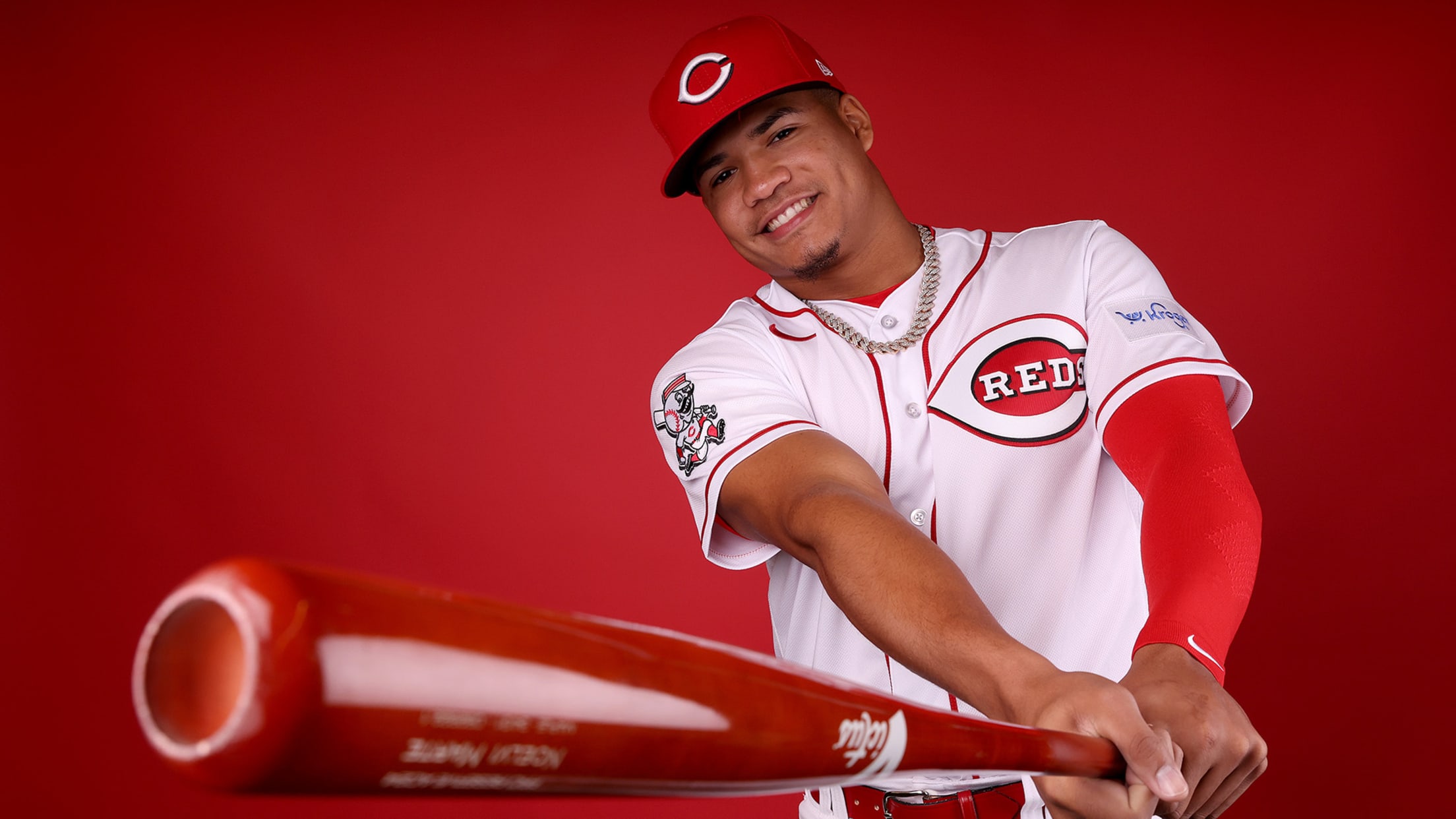 This story was excerpted from Mark Sheldon's Reds Beat newsletter. To read the full newsletter, click here. And subscribe to get it regularly in your inbox. CINCINNATI -- Even when he was struggling early on for Double-A Chattanooga this season, the Reds were not worried about infielder Noelvi Marte. Ranked
Elly adds 432 ft. walk-off homer to growing resume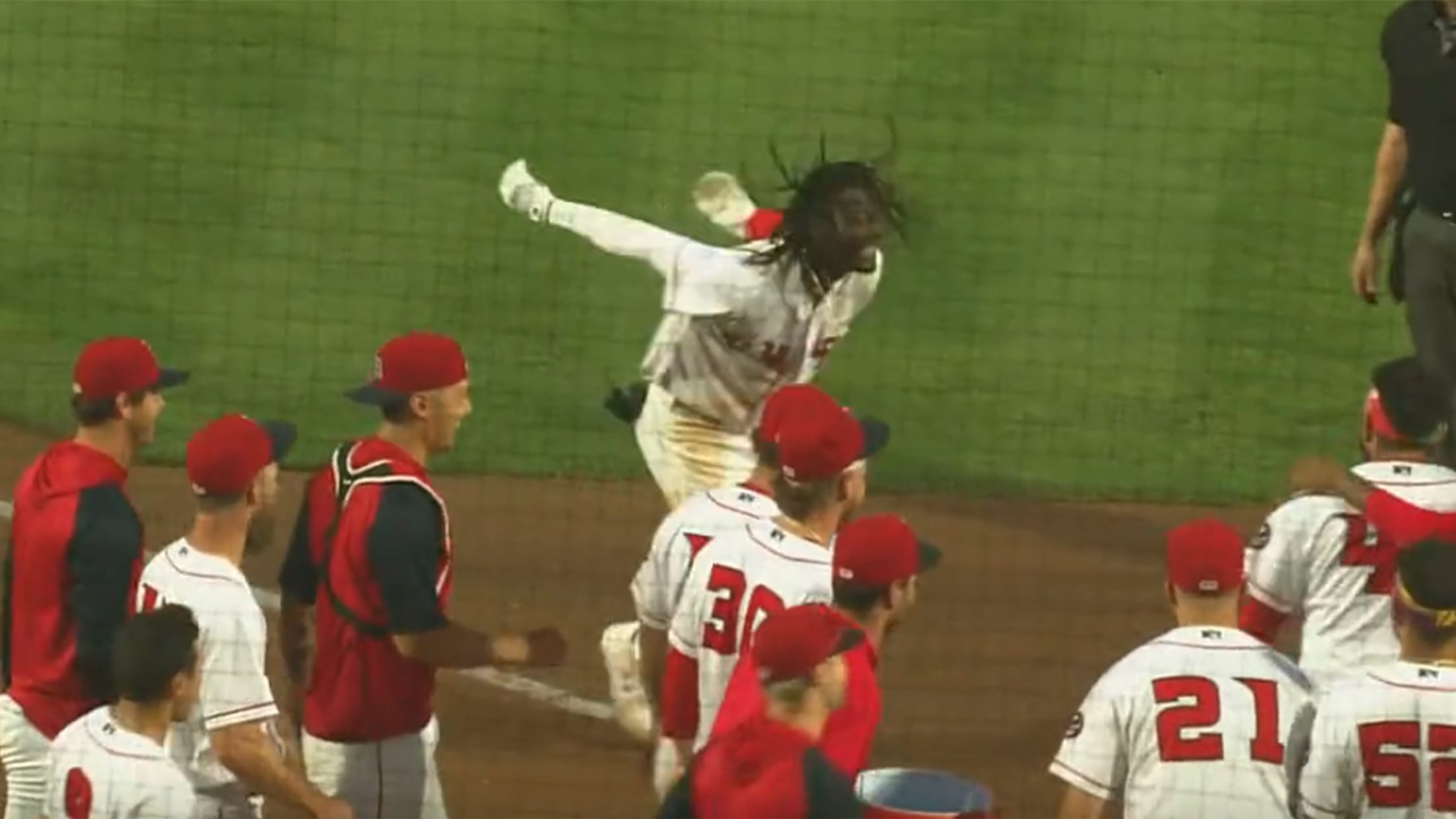 The streak that Elly De La Cruz is on is starting to feel like a tall tale you might hear from your grandparents, hard to believe and most likely embellished. But the only thing tall about this tale is EDLC's height: 6-foot-5.
Don't overlook the power of CES at Louisville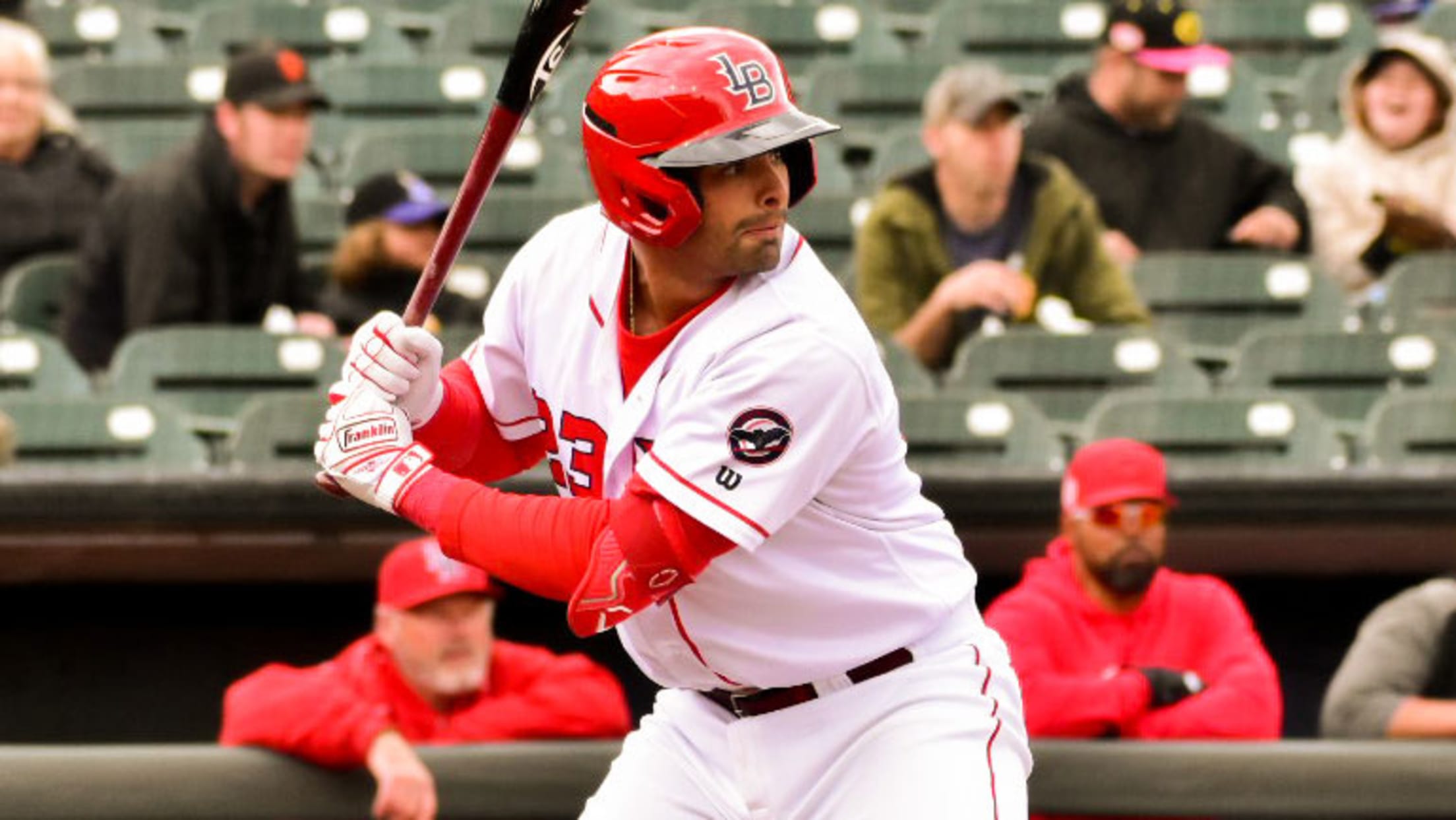 CHICAGO -- Even as top Reds prospect Elly De La Cruz continues to wow with booming home runs and obscene exit velocity, his Triple-A Louisville teammate Christian Encarnacion-Strand has made it very difficult to be overlooked. Encarnacion-Strand, Cincinnati's No. 7-ranked prospect by MLB Pipeline, crushed a solo homer on Friday
Elly continues massive May with two-homer night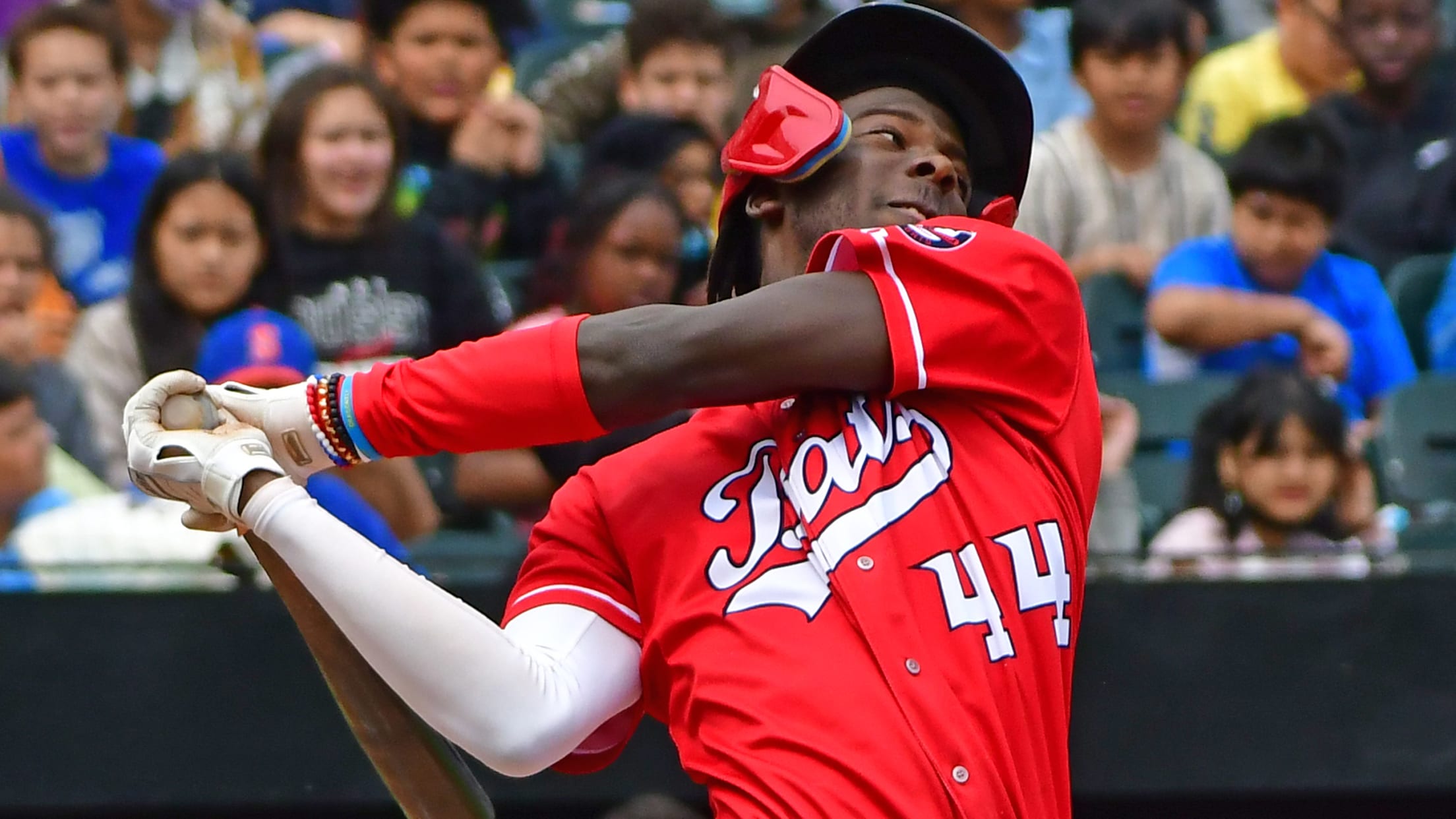 Reds fans far and wide entered 2023 envisioning the day when top prospect Elly De La Cruz would reach Cincinnati. That day might be rapidly approaching. It's hard to find a hitter hotter than De La Cruz, the fourth-ranked prospect in baseball per MLB Pipeline, who has spent the month
De La Cruz's monstrous homer clears New York ... sort of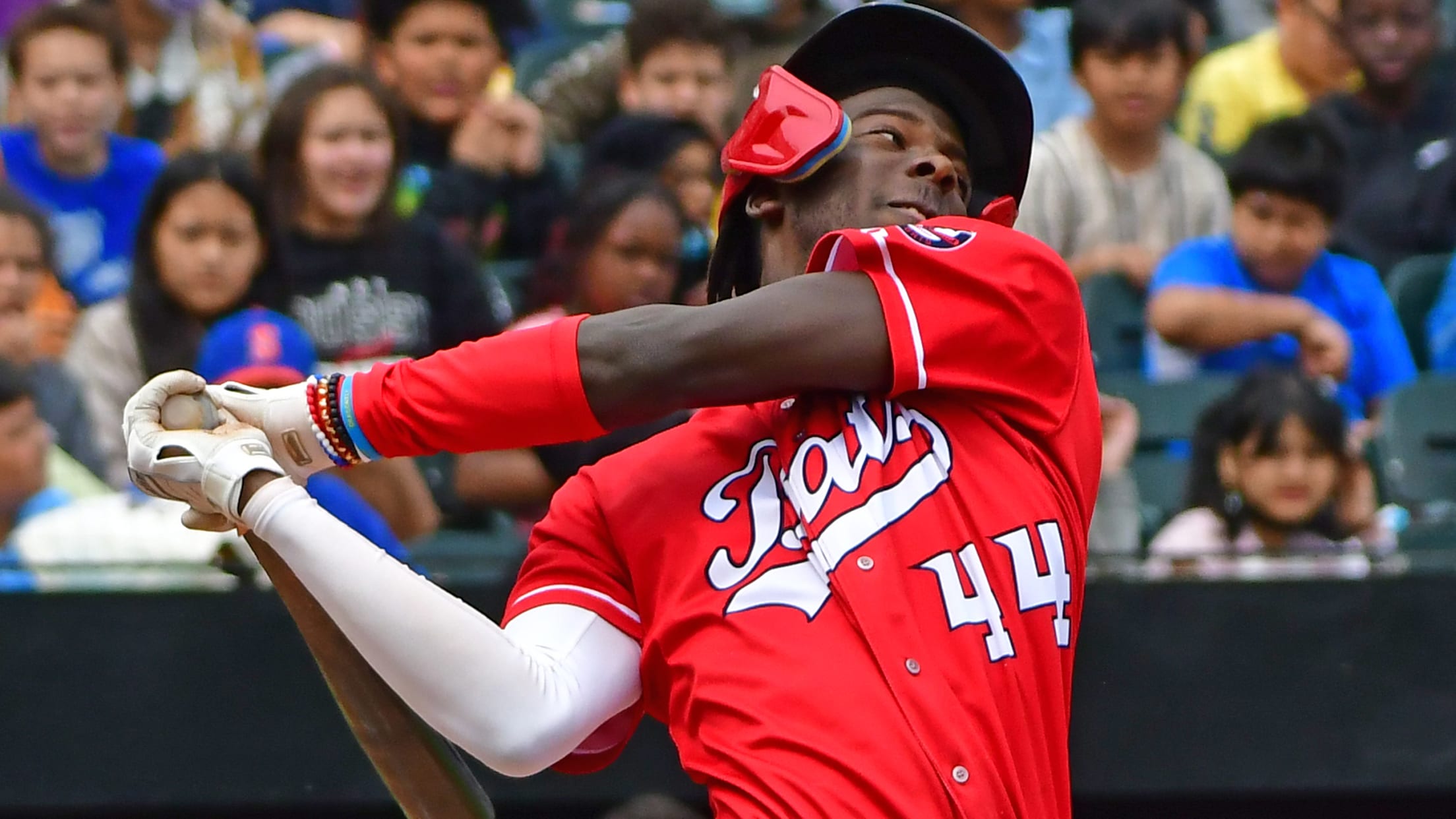 Elly De La Cruz hit a ball over the entire State of New York. Now lest anyone think an overactive imagination is involved, MLB Pipeline's No. 4 prospect actually did slug a baseball over New York, albeit the Empire State-shaped scoreboard in left-center-field at Triple-A Syracuse's NBT Bank Stadium. Nevertheless,
MLB Pipeline Pitching Lab: Andrew Abbott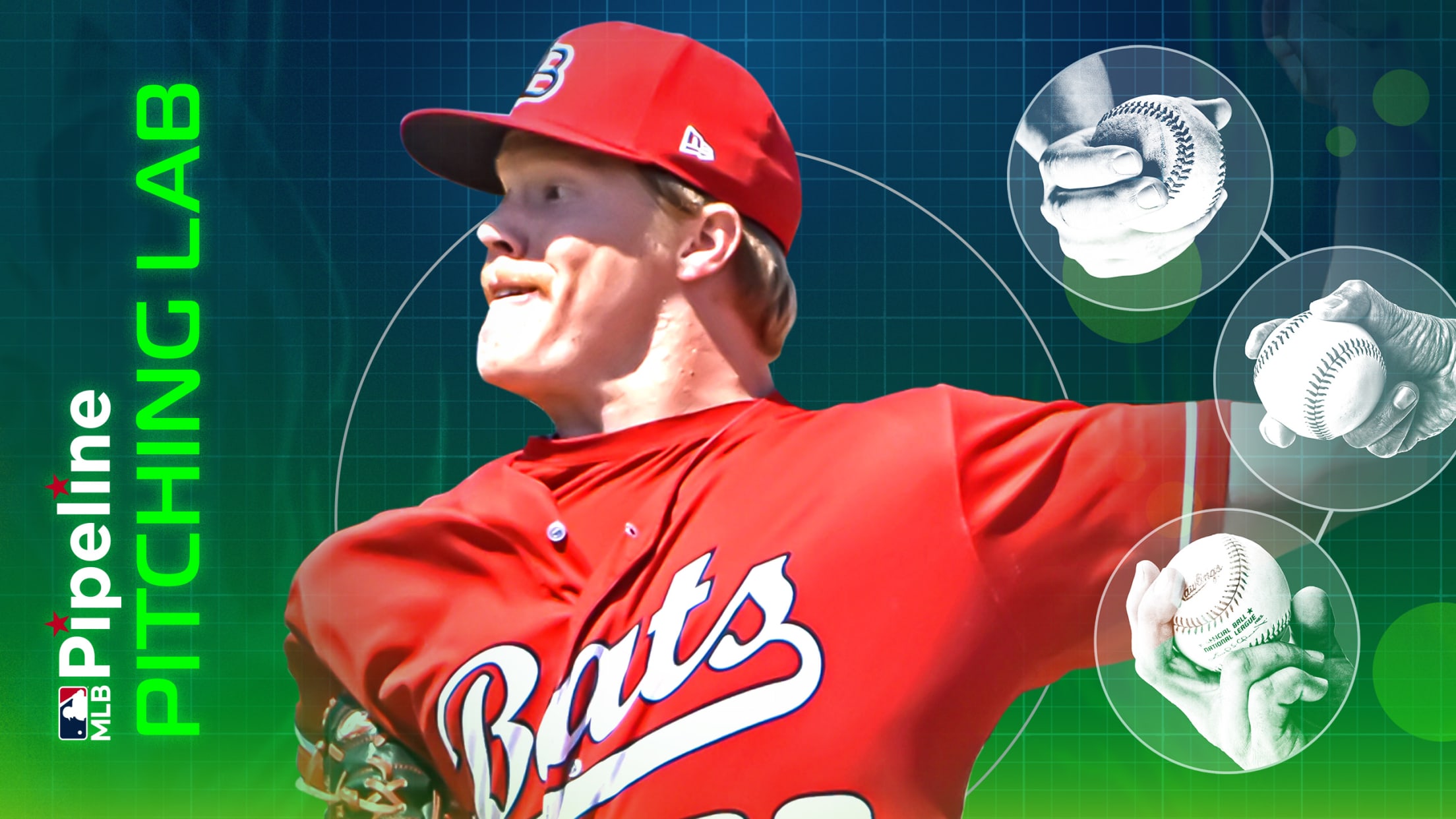 LOUISVILLE, Ky. -- As if the electric Elly De La Cruz or ascendant Matt McLain weren't enough. While a lot of attention is deservedly being paid to the Reds' hitting prospects, Cincinnati also boasts No. 97 overall prospect Andrew Abbott, who leads the Minor Leagues in strikeouts (73) and strikeout
De La Cruz caps another stellar week with monster HR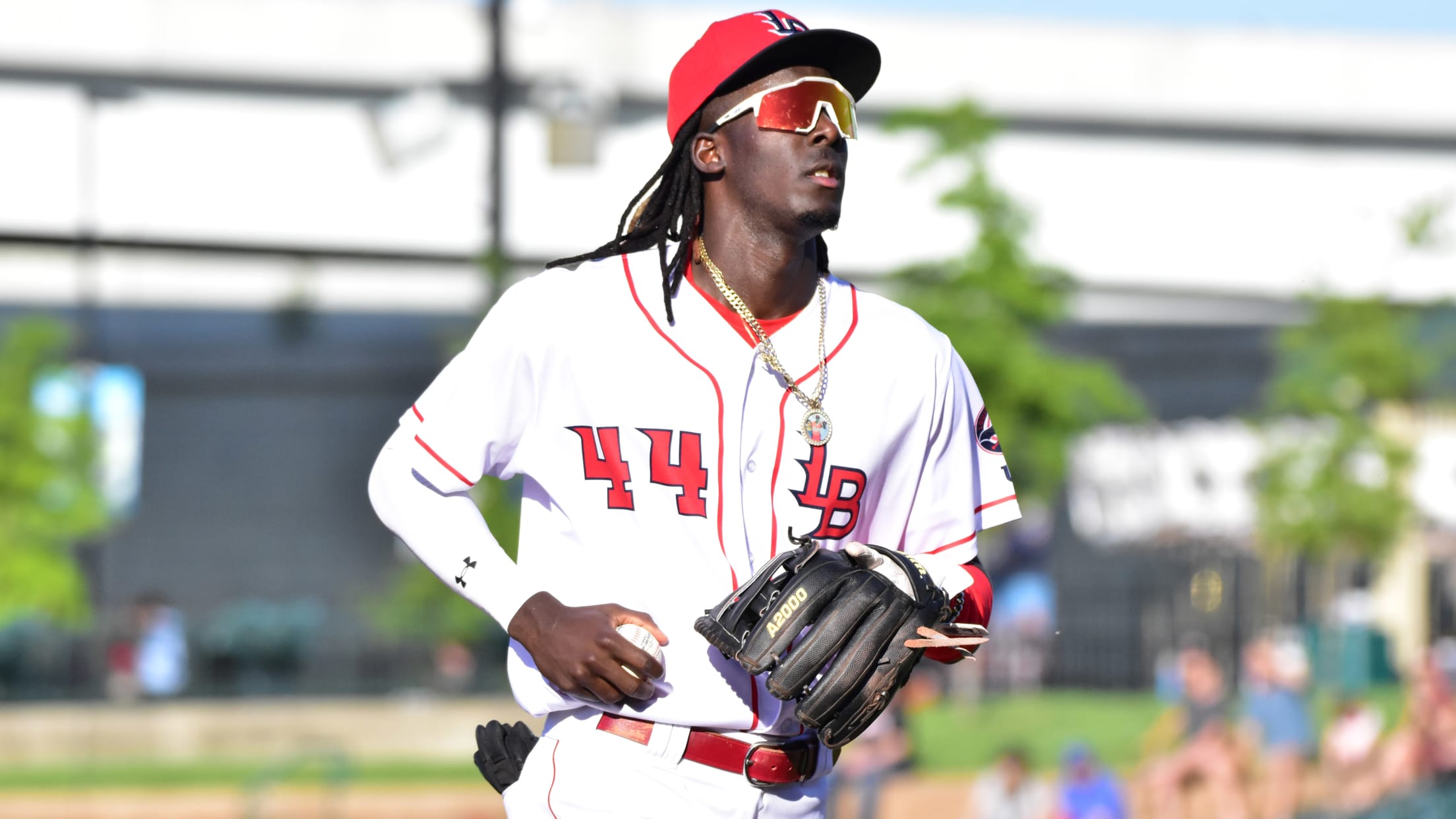 Remember last June when Pirates shortstop Oneil Cruz got called up and seemed to break a Statcast record in every game he played? Well, this season in Triple-A, top Reds prospect Elly De La Cruz has picked up where Oneil left off. De La Cruz recorded three hits over 116
Red hot: Marte's two jacks give slugger three in two days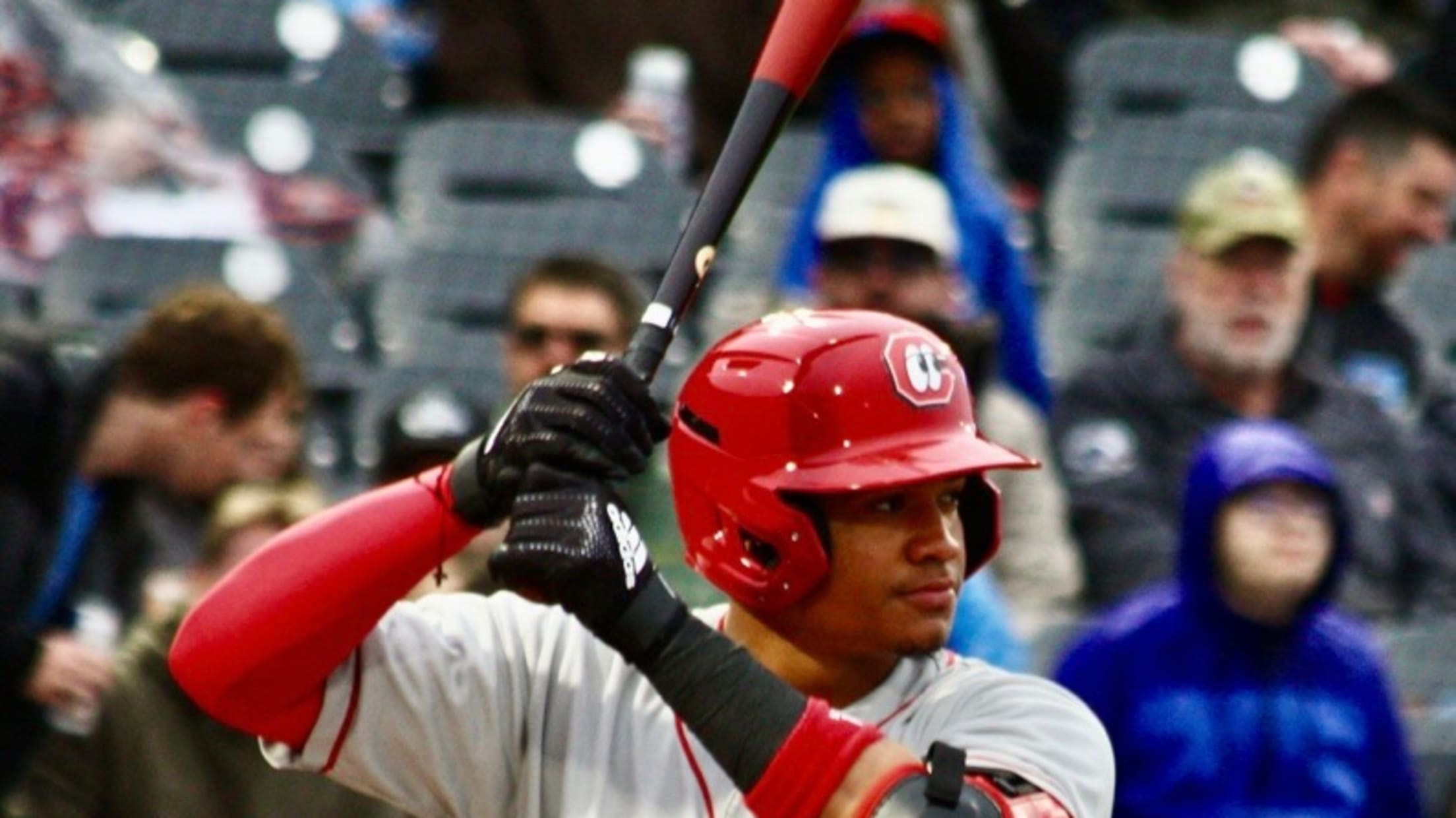 Double-A Chattanooga is on a roll, and there's no surprise that Noelvi Marte is at the center of it all. On Friday night, the Lookouts extended their win streak to four games with a 6-4 victory over the Biloxi Shuckers. Marte, the MLB's No. 23 overall prospect, went deep twice
Elly is Minors' most electric player -- just ask his peers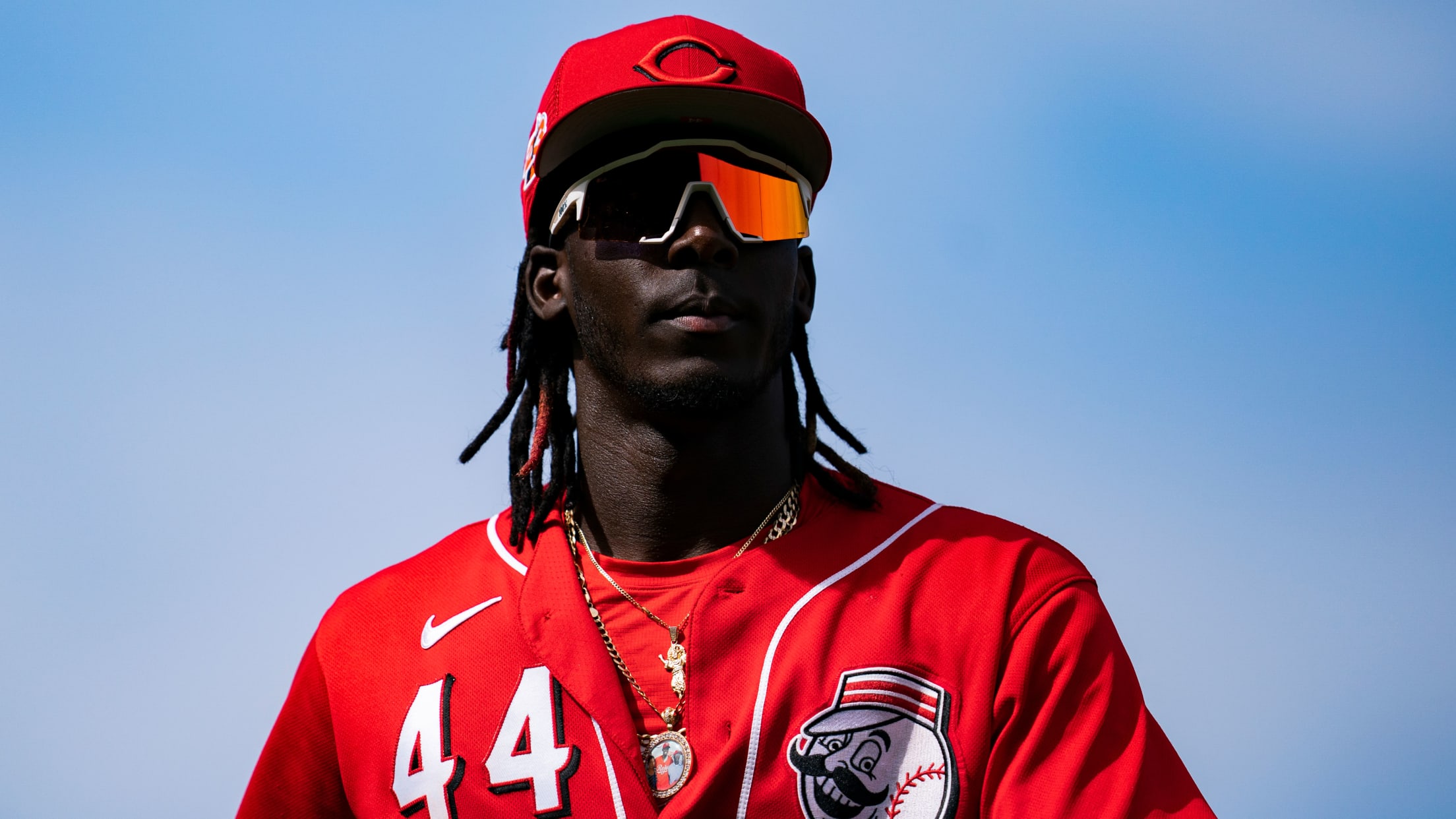 LOUISVILLE, Ky. -- Everyone has an Elly De La Cruz story. For Louisville teammate Andrew Abbott, it was a homer last July with Double-A Chattanooga that went an estimated 512 feet, which is longer than any Major League home run in the Statcast era (since 2015).
Triple-A Louisville hosts May's Pipeline Game of the Month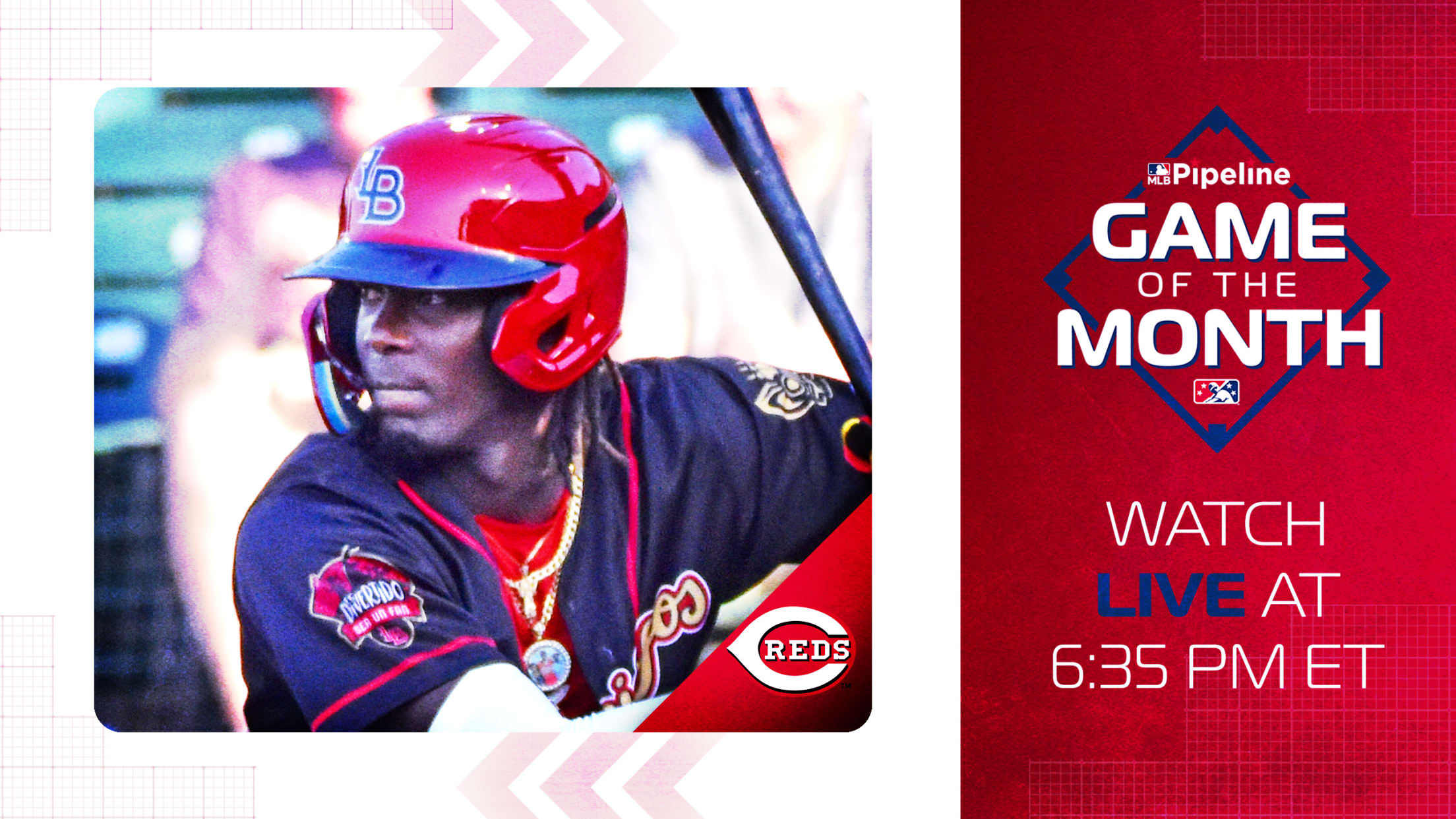 The Bats are hot. It's time we got a closer look. The MLB Pipeline Game of the Month is headed to Louisville as the Reds' Triple-A affiliate hosts Jacksonville tonight at Louisville Slugger Field at 6:35 ET. Broadcast of the game will be available for free on MLB.com and the
Reds rookies have unforgettable Mother's Day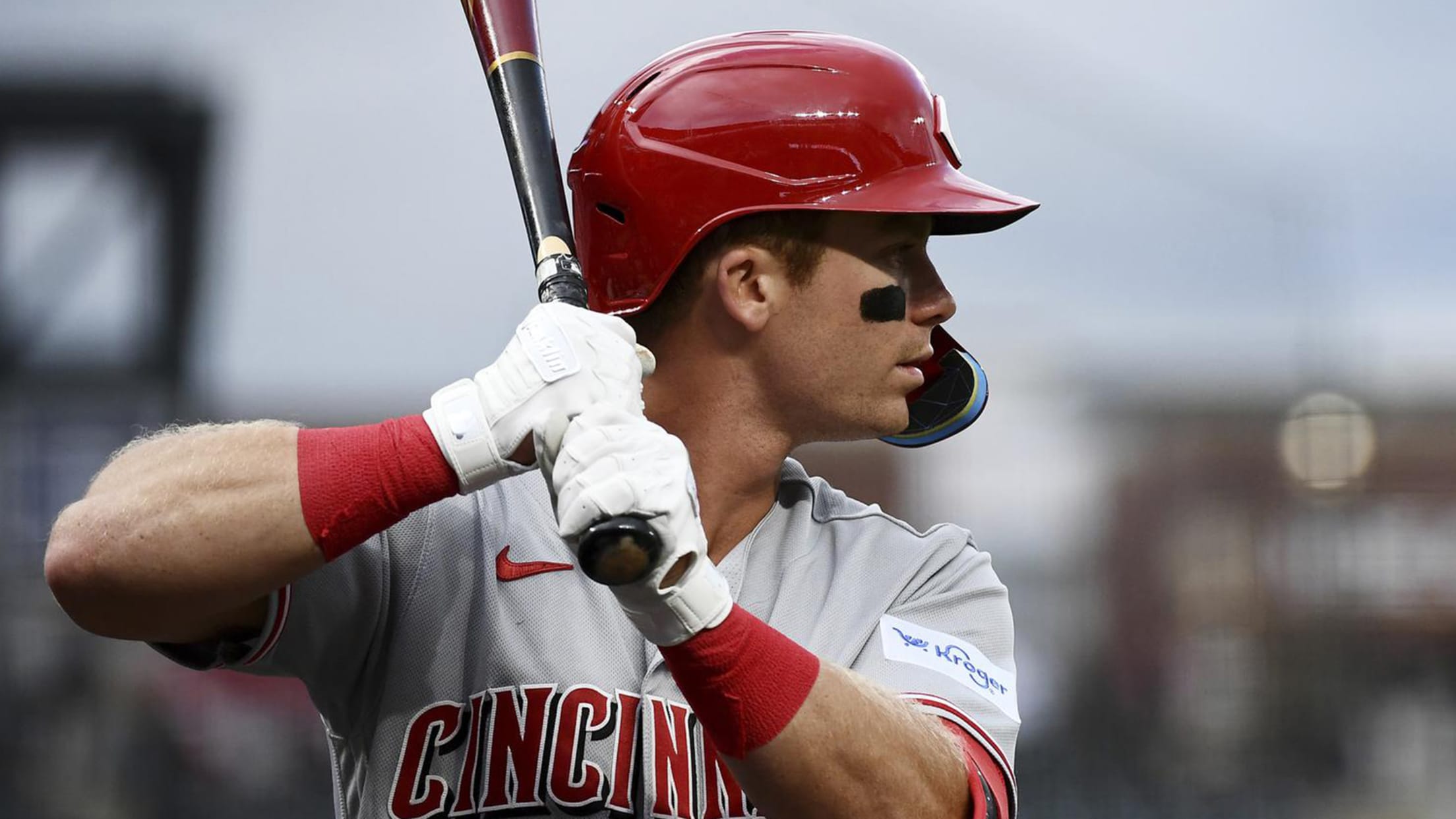 This story was excerpted from Mark Sheldon's Reds Beat newsletter. To read the full newsletter, click here. And subscribe to get it regularly in your inbox.
Mile-high air no problem for Williamson in MLB debut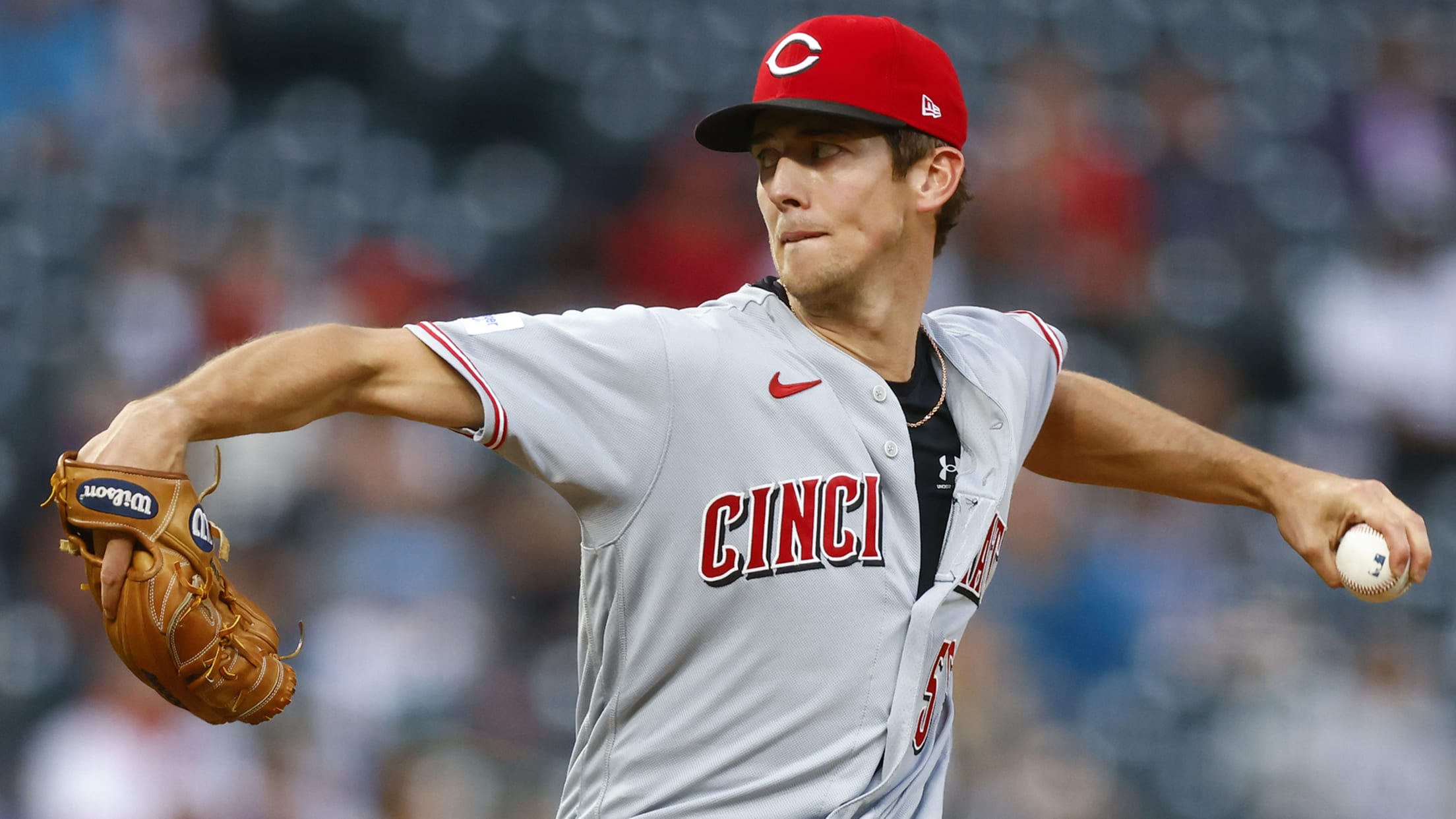 DENVER -- Not many starting pitchers would identify Coors Field in Colorado's mile-high thin air as the ideal place to make a Major League debut. On Tuesday, Reds starter Brandon Williamson was only the 10th pitcher to debut at the spacious ballpark where offenses often go wild. "I tried not