Senzel: No timetable for big league promotion
Gennett walking in clubhouse; Wood throwing bullpen sessions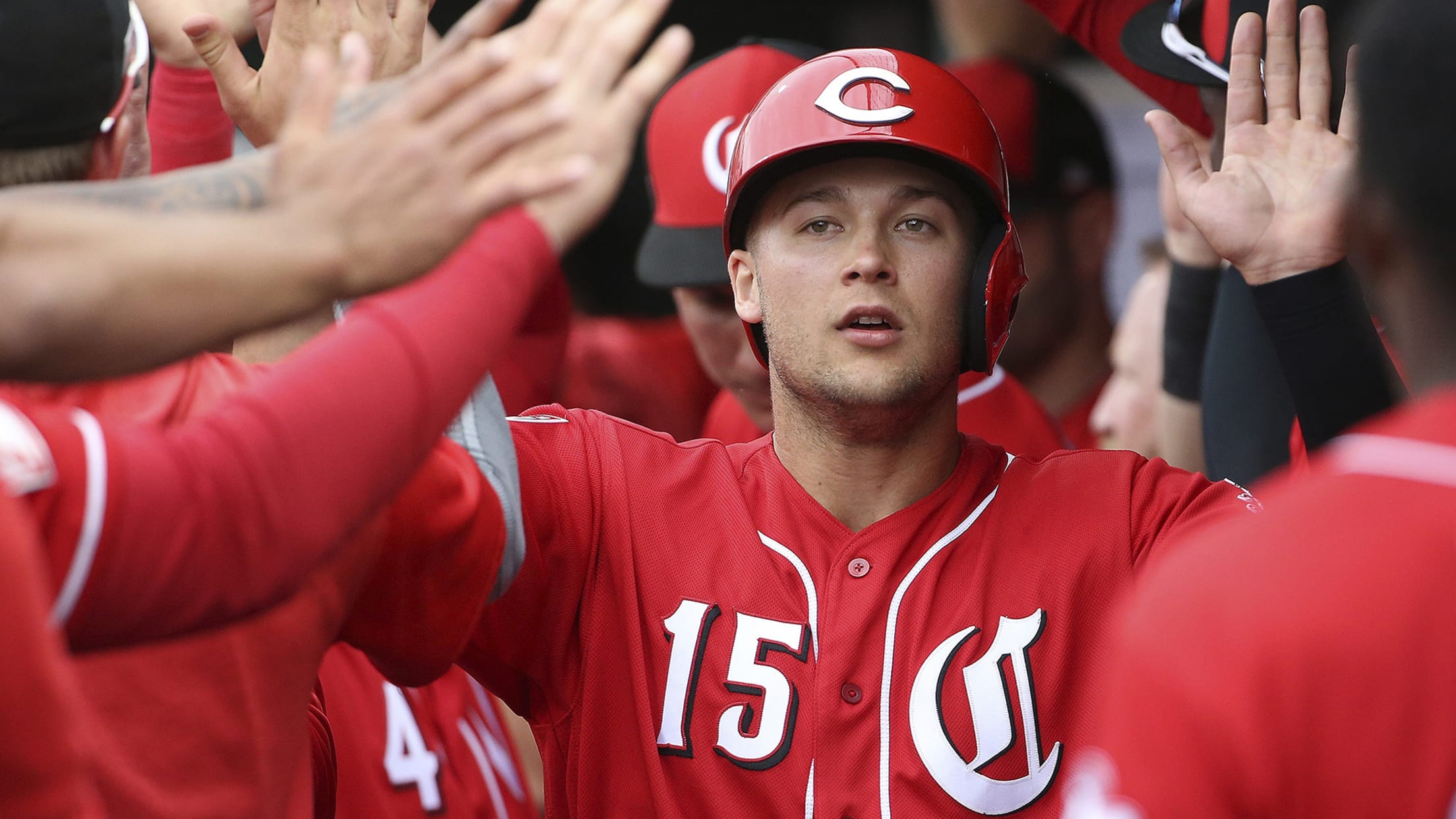 CINCINNATI -- The highly anticipated first big league promotion of baseball's No. 1 prospect, Vladimir Guerrero Jr., is happening when he joins the Blue Jays on Friday. Reds fans have been just as antsy to see the Reds' No. 1 prospect -- and No. 5 overall -- Nick Senzel reach
Top prospect Senzel to report to Triple-A
Votto sits again with back tightness; Iglesias on strikeout run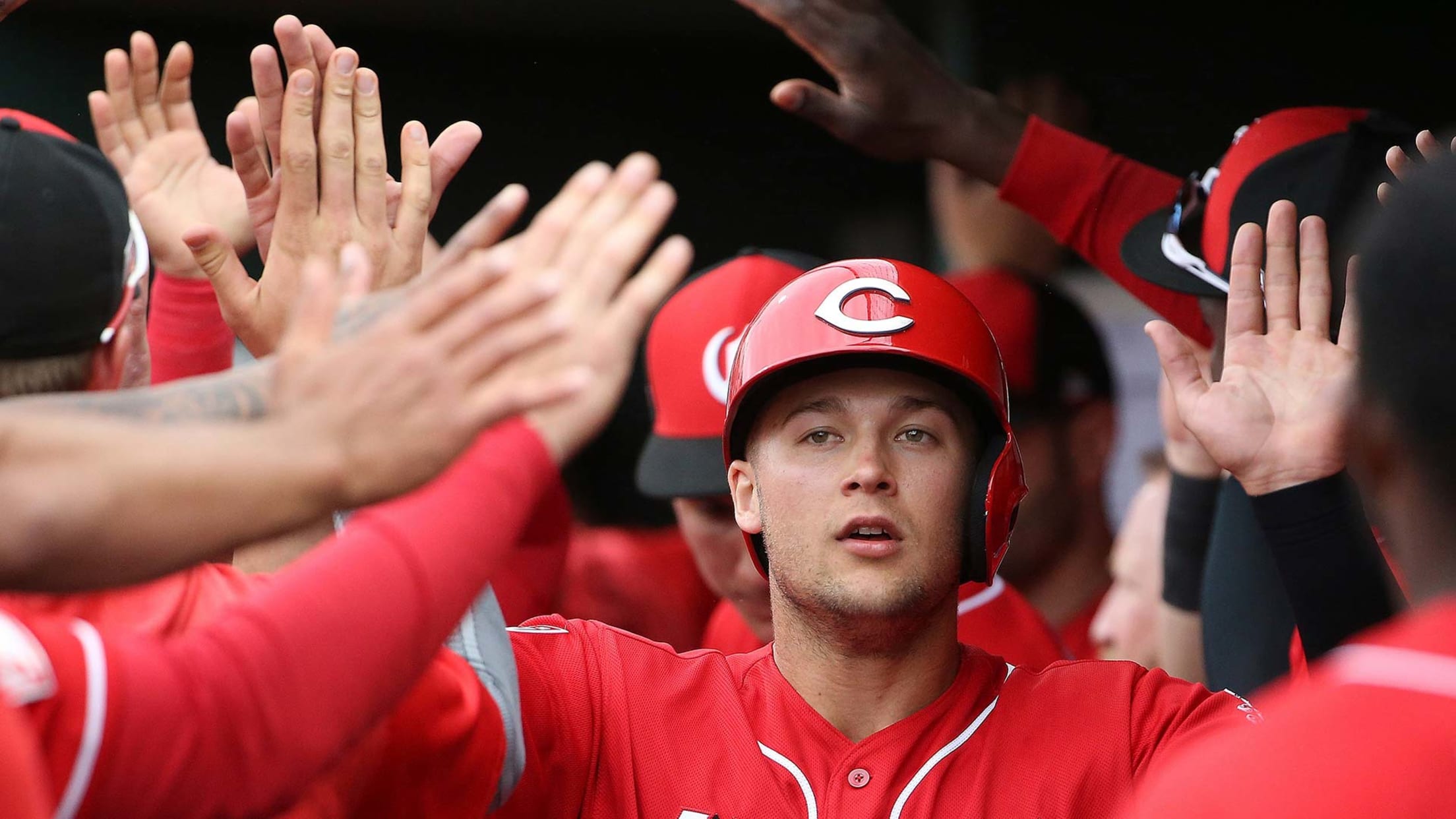 SAN DIEGO -- Nick Senzel, the No. 5 prospect in baseball, per MLB Pipeline, will begin his 2019 regular season Tuesday at Triple-A Louisville. Senzel has been sidelined since sustaining a sprained right ankle while sliding into second base in a Minor League game in Spring Training on March 25.
5 NL Central prospects to watch early in '19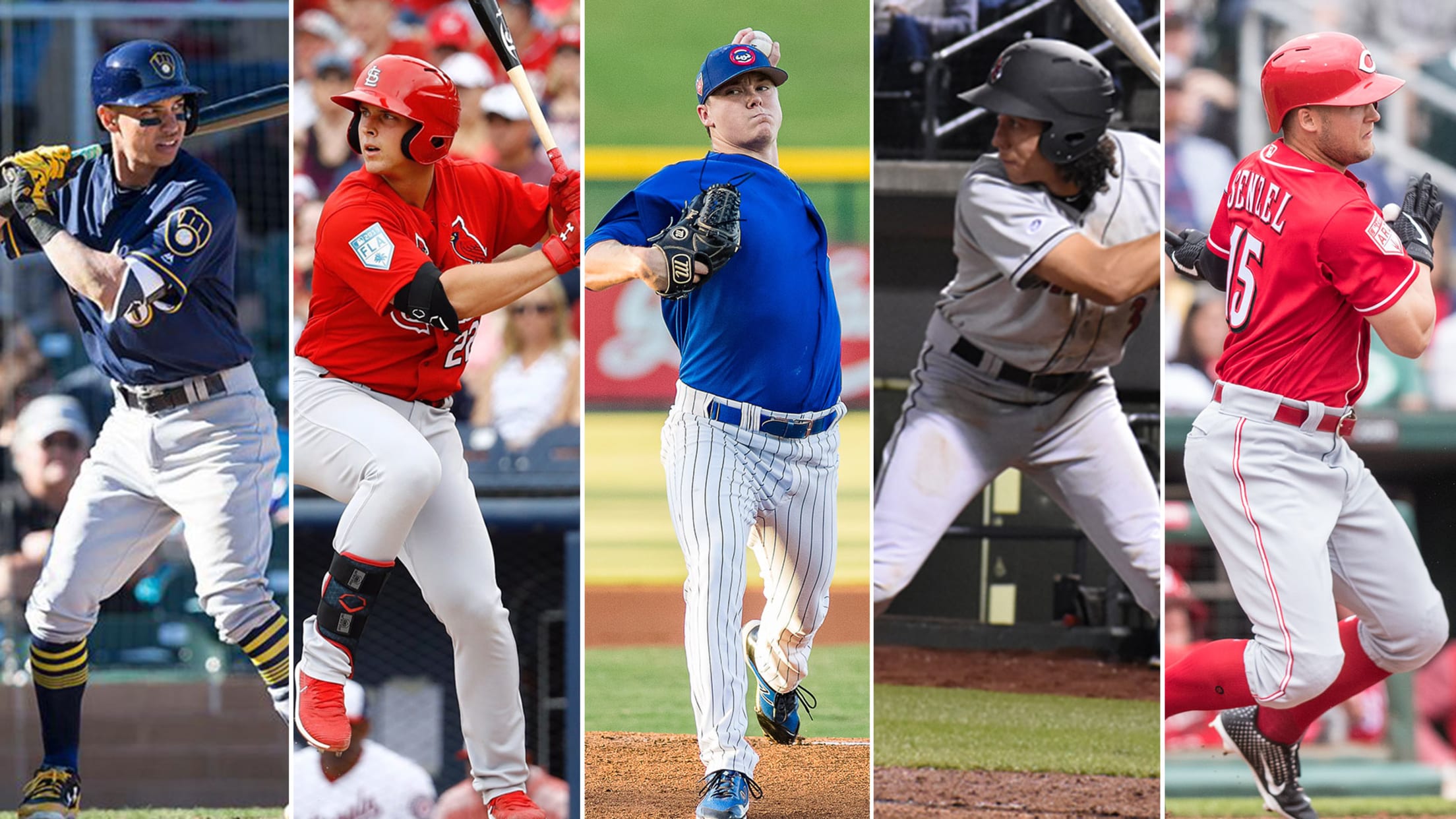 For many prospects, Spring Training offered the opportunity to make an impression in front of Major League staff. Now, with Minor League seasons in full swing, their challenge is to remain on those radars. While this may not be a time when clubs are seeking to make wholesale roster changes,
Senzel ramping up baseball activities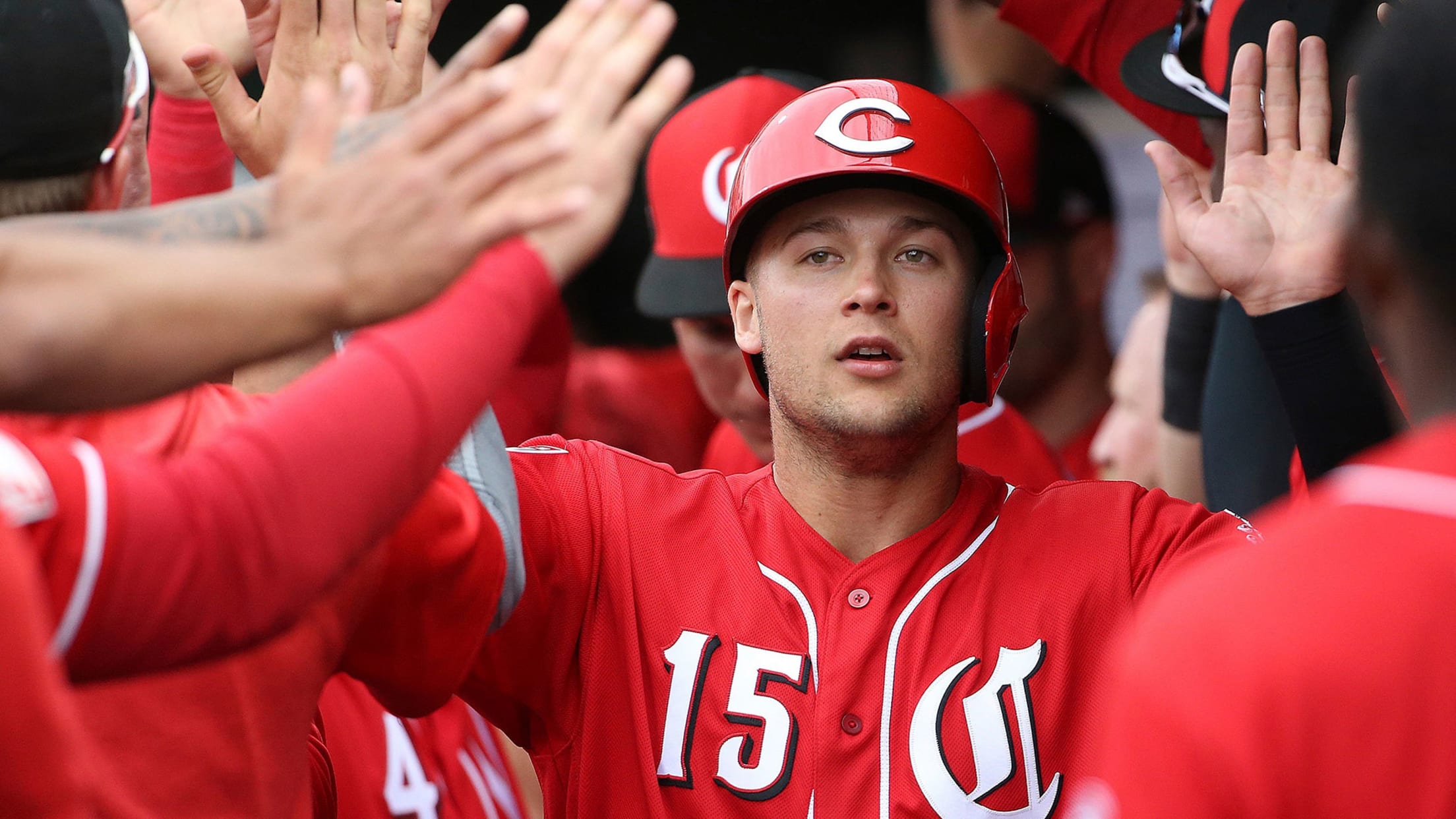 CINCINNATI -- Top Reds prospect and center fielder Nick Senzel has been making progress in his efforts to return from a sprained right ankle. After he shed a protective boot last week, Senzel has resumed several baseball activities. "Nick has been throwing long toss, has begun running on the field,
Starting spots for Reds' Top 30 prospects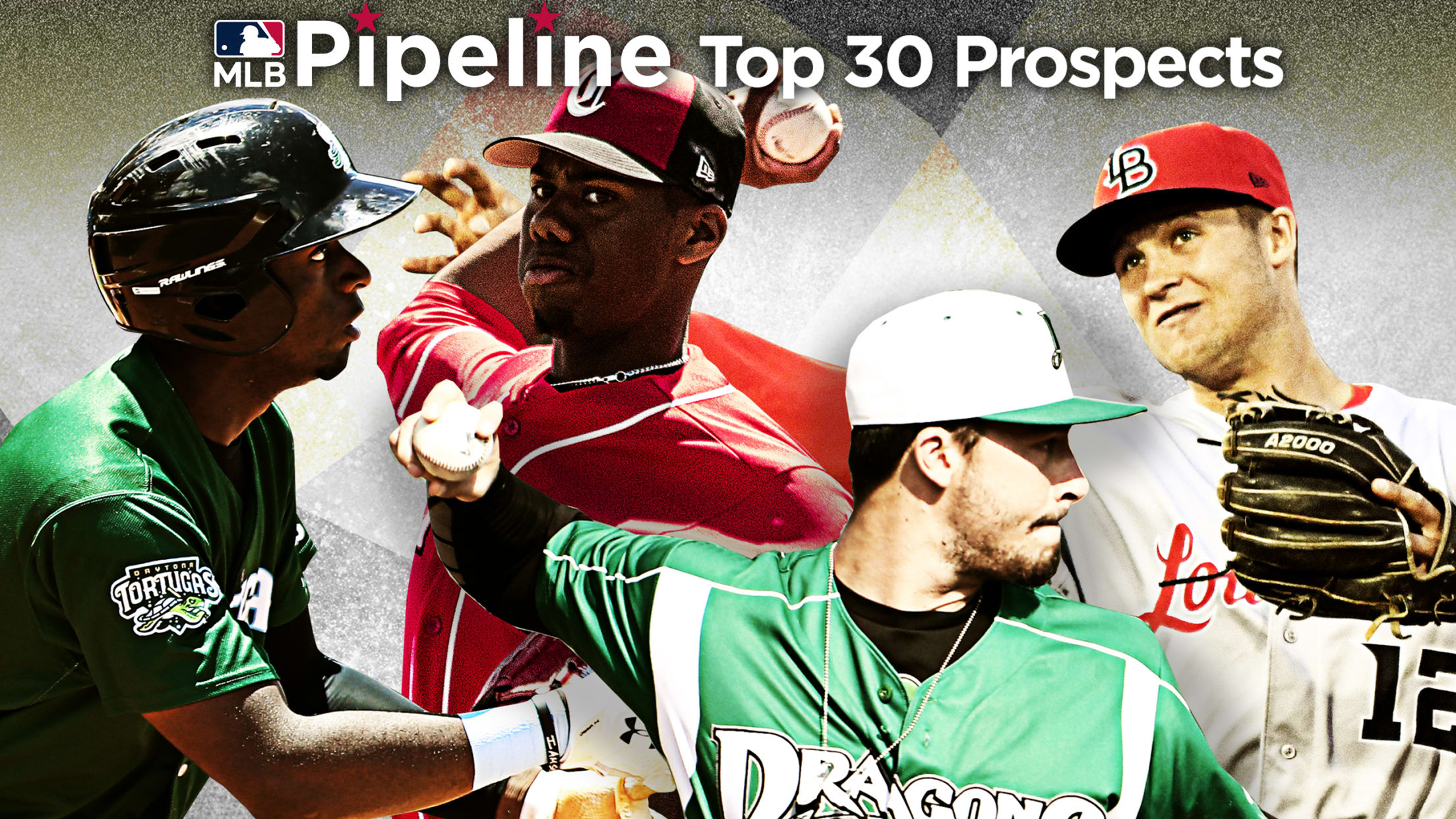 With the 2019 Minor League Baseball season getting underway, here's a look at where the Reds' Top 30 prospects are starting the year. We also identify the prospect who just missed the Top 30 list, a player who didn't make the big league Opening Day roster but should make an
Prospect Hunter Greene to have TJ surgery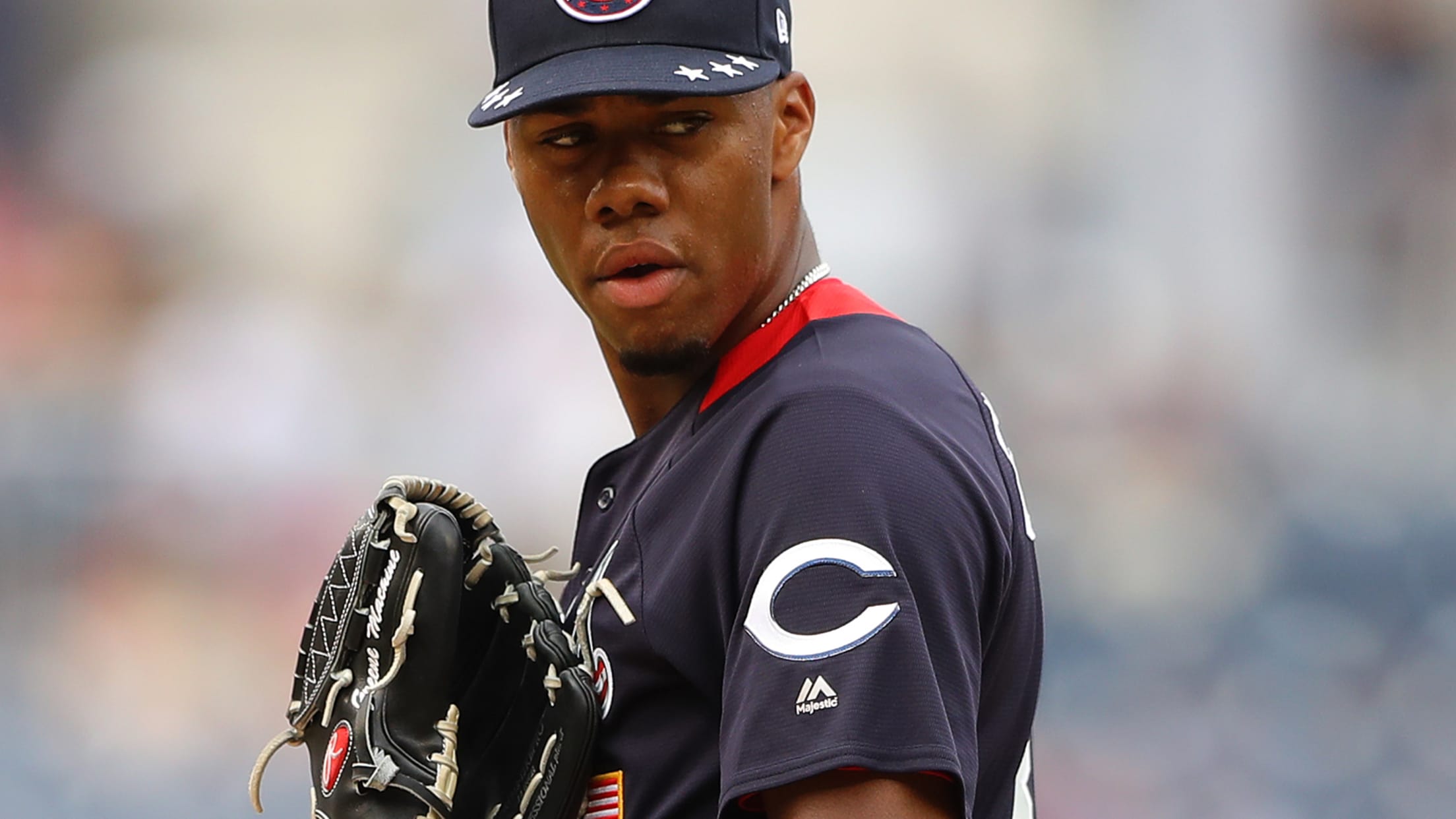 CINCINNATI -- The Reds hoped to avoid surgery on the elbow of their top pitching prospect, Hunter Greene, but he and the club were left with no other choice. On Monday, it was revealed that Greene will need Tommy John surgery to repair the ulnar collateral ligament in his right
Senzel diagnosed with right ankle sprain
Stephenson edges Wisler for final 25-man roster spot; Farmer ends spring with two-run homer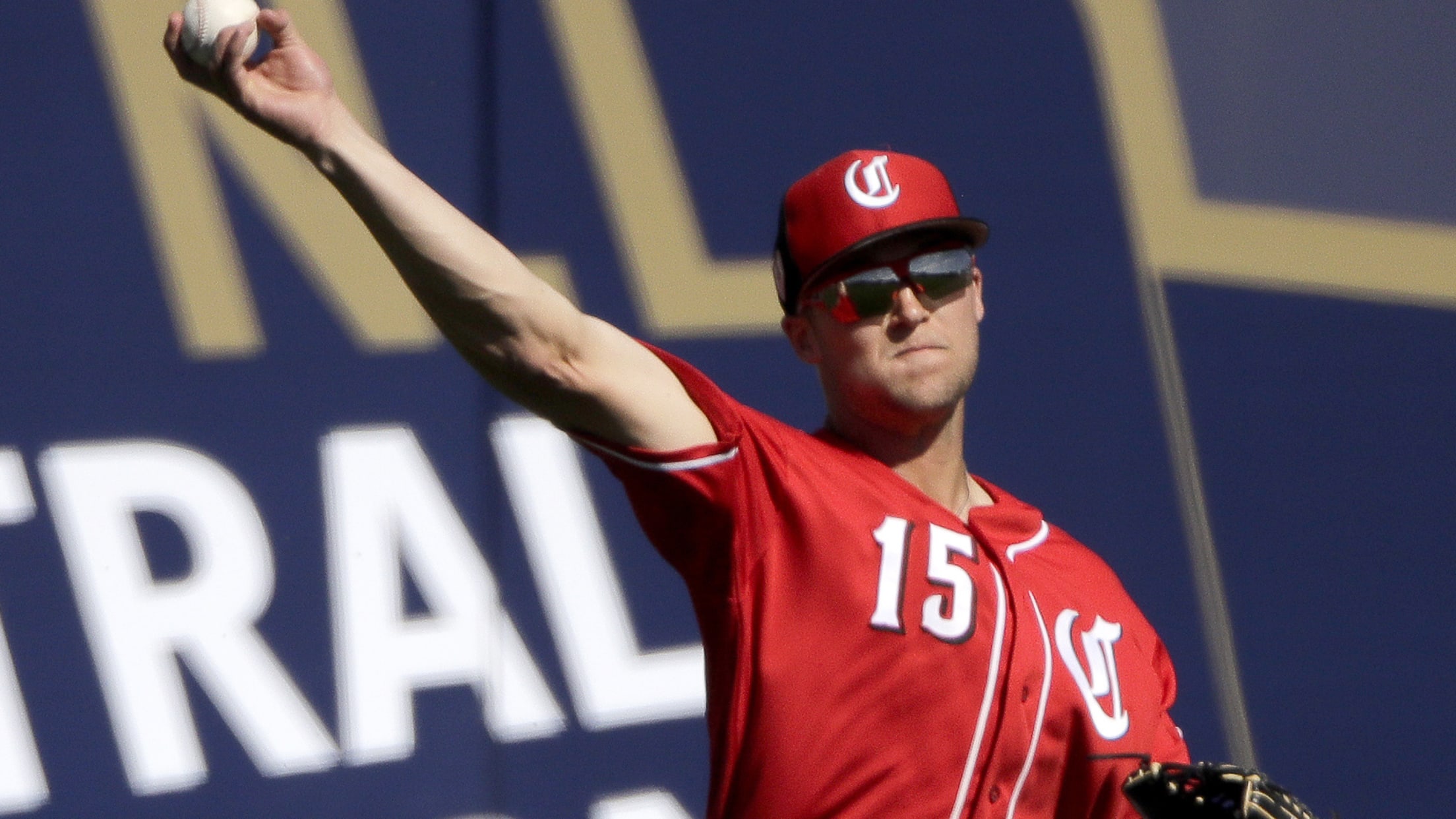 ATLANTA -- The Reds seem to have avoided the worst with top prospect Nick Senzel's ankle injury. The center-field prospect underwent an MRI and X-rays Tuesday, and he was diagnosed with a right ankle sprain. Senzel rolled the ankle sliding into second base during a game in Minor League camp
Senzel sidelined by right ankle sprain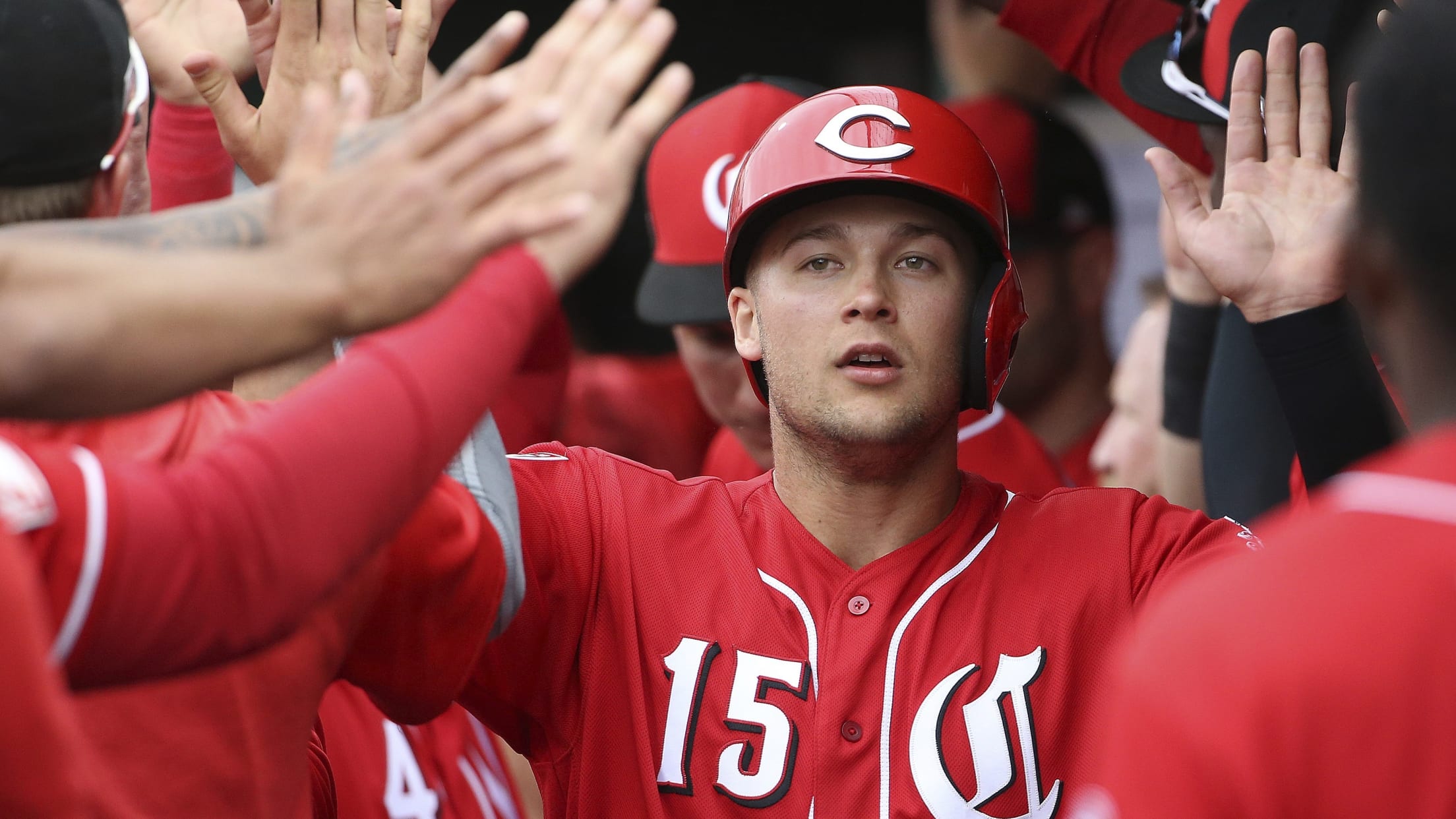 Nick Senzel left a Minor League game Monday after suffering a right ankle sprain, and the Reds announced via Twitter on Tuesday that he'll be in a boot for one to two weeks. The injury occurred as Senzel was sliding into second base, Reds manager David Bell told reporters on
Senzel looks beyond Minor League assignment
23-year-old prospect: 'You just move on and continue to get better'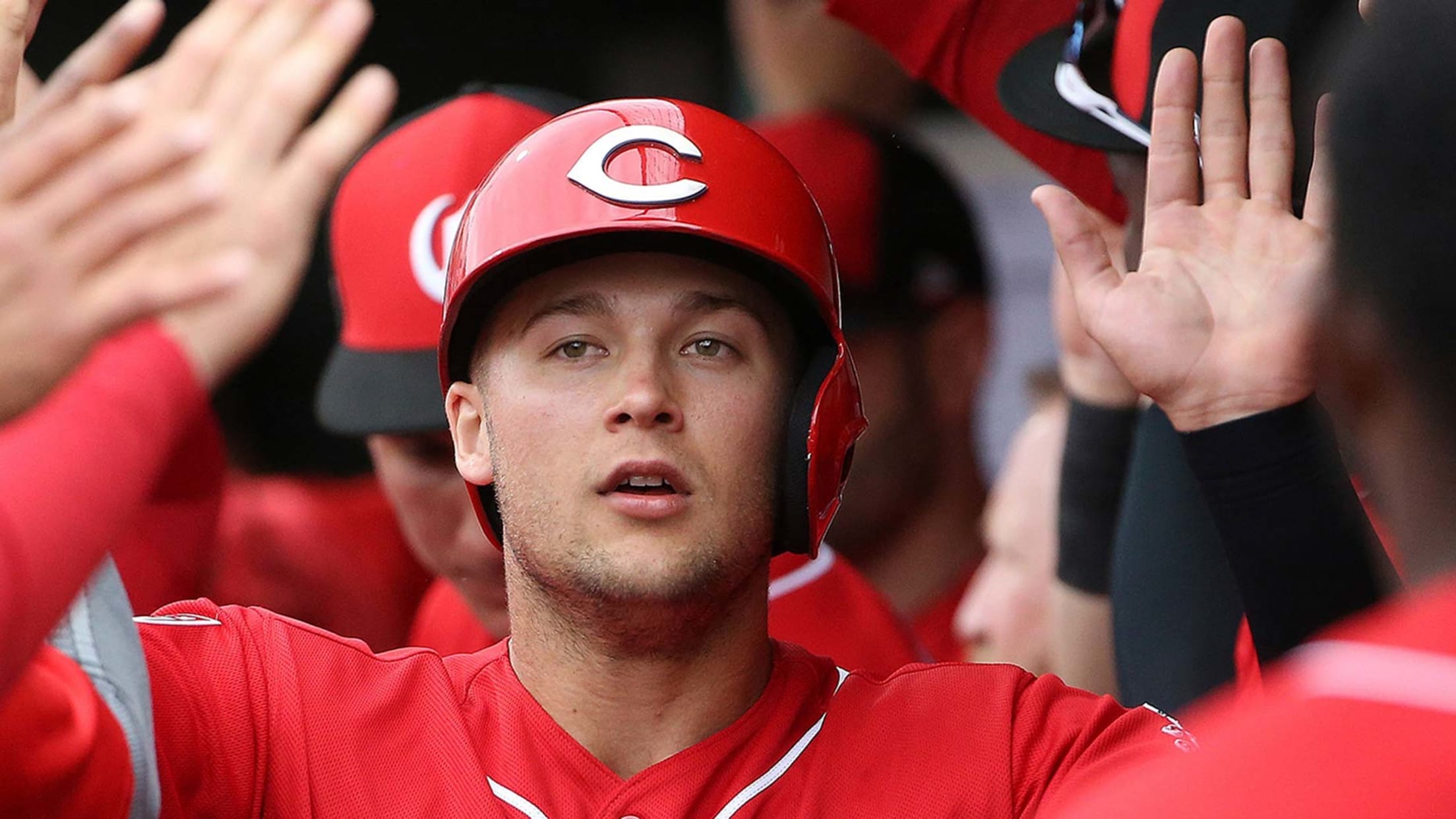 GOODYEAR, Ariz. -- Many Reds fans who were greatly anticipating the arrival of top prospect Nick Senzel as the Opening Day starting center fielder were likely disappointed that he was among the round of spring cuts on Friday. Senzel, the overall No. 6 prospect in baseball according to MLB Pipeline,
Senzel goes to Minors in Reds' roster moves
Scott Schebler will start in center field to begin the regular season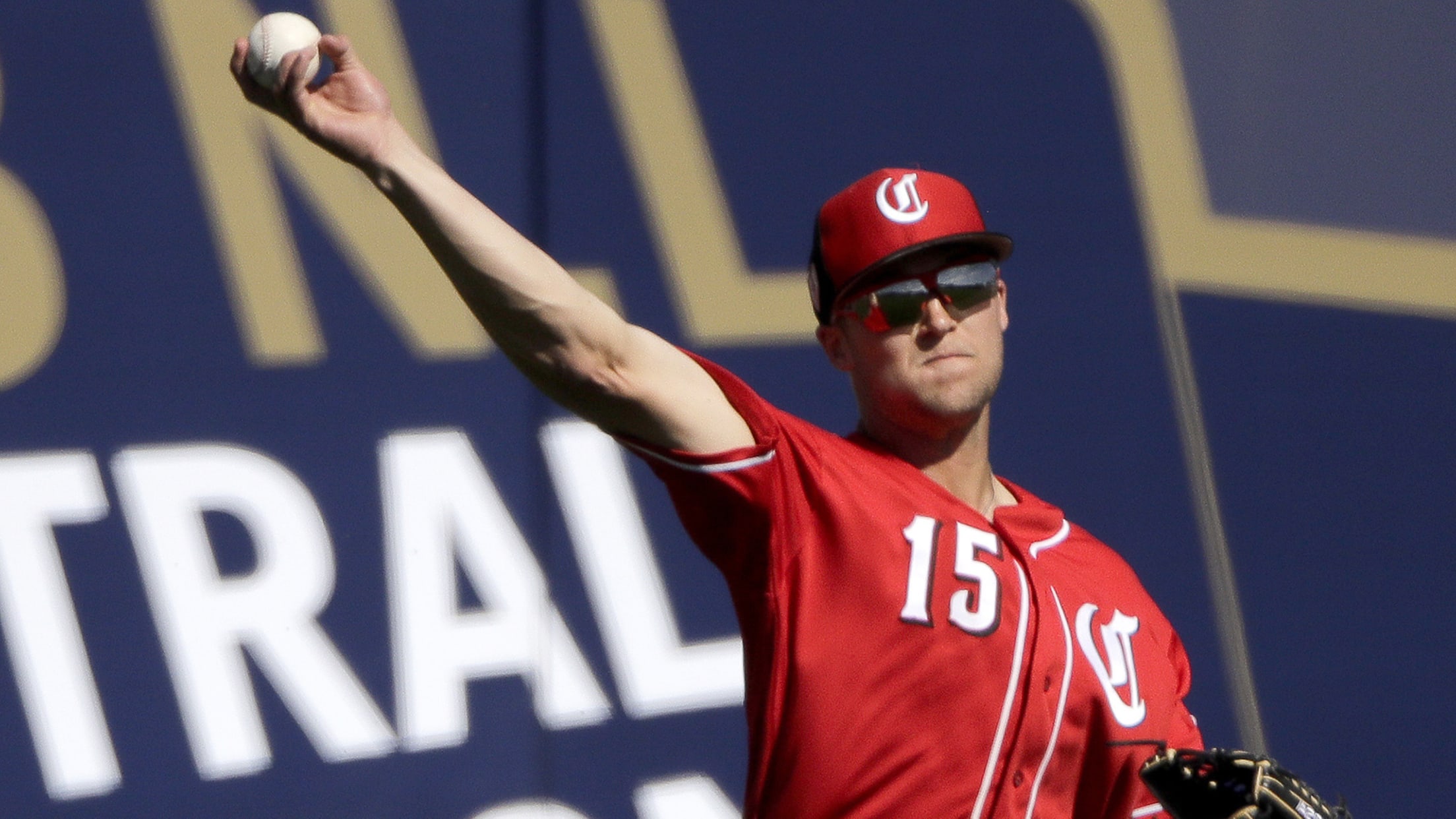 GOODYEAR, Ariz. -- Despite a strong Spring Training as a first-time center fielder, the Reds included top prospect Nick Senzel among the latest round of roster cuts on Friday. Scott Schebler will begin the season as the Reds' starting center fielder. Senzel will continue to play center field at Triple-A
Senzel sent down, won't start season with Reds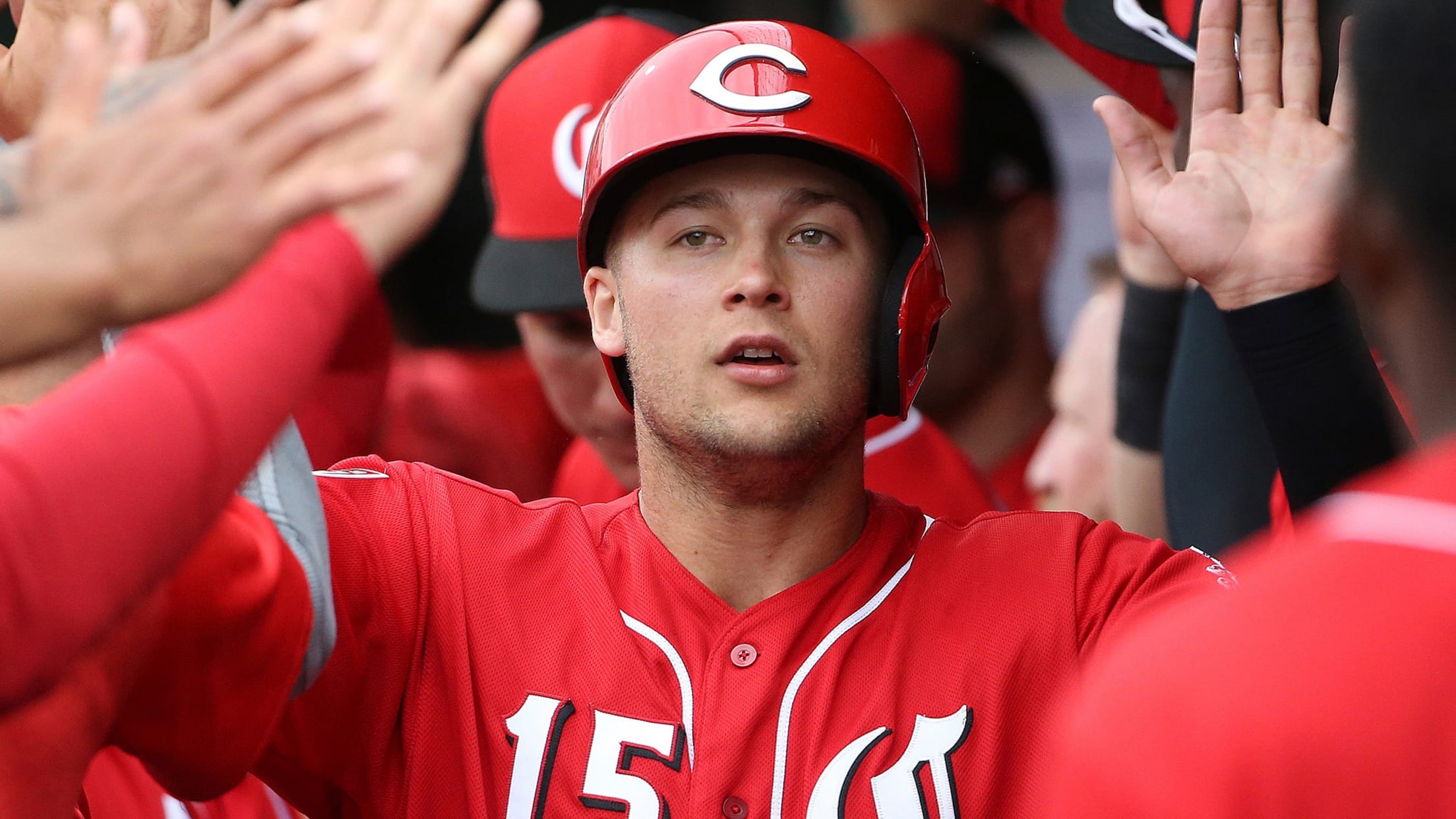 Nick Senzel will not start the 2019 season in the Majors. The Reds' top prospect was among Cincinnati's latest round of Spring Training cuts on Friday. With Senzel reassigned to Minor League camp, Scott Schebler appears set to be the Reds' Opening Day center fielder. Senzel, ranked baseball's No. 6
Talented trio headlines deep Reds farm system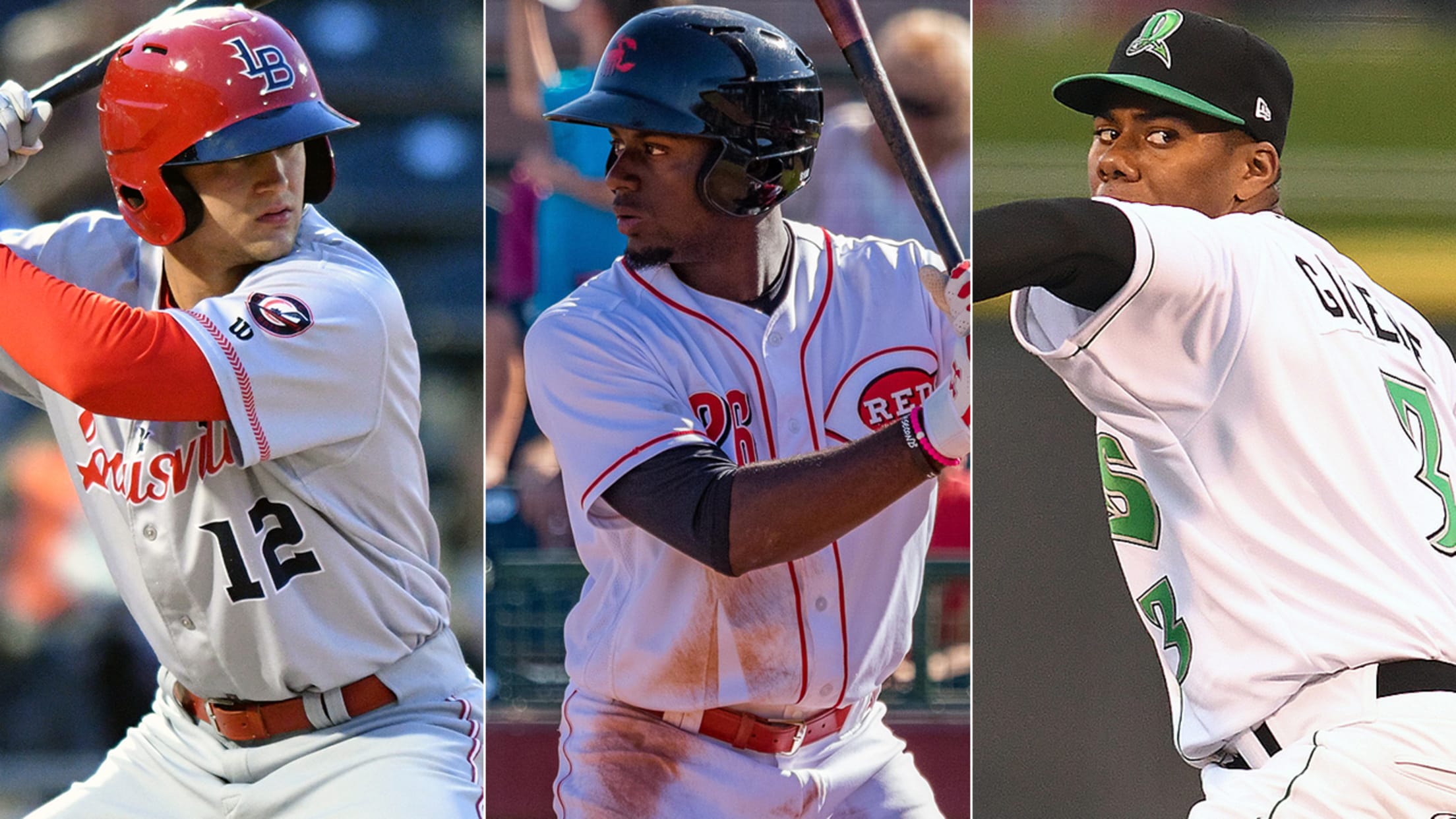 GOODYEAR, Ariz. -- Seeking to halt a string of four consecutive last-place finishes in the National League Central, the Reds were one of baseball's boldest teams this offseason. They swung trades with the Dodgers, Nationals and Yankees to upgrade their rotation with Sonny Gray, Tanner Roark and Alex Wood and
Senzel dealing with tight left hamstring
Gray ready for first Cactus League start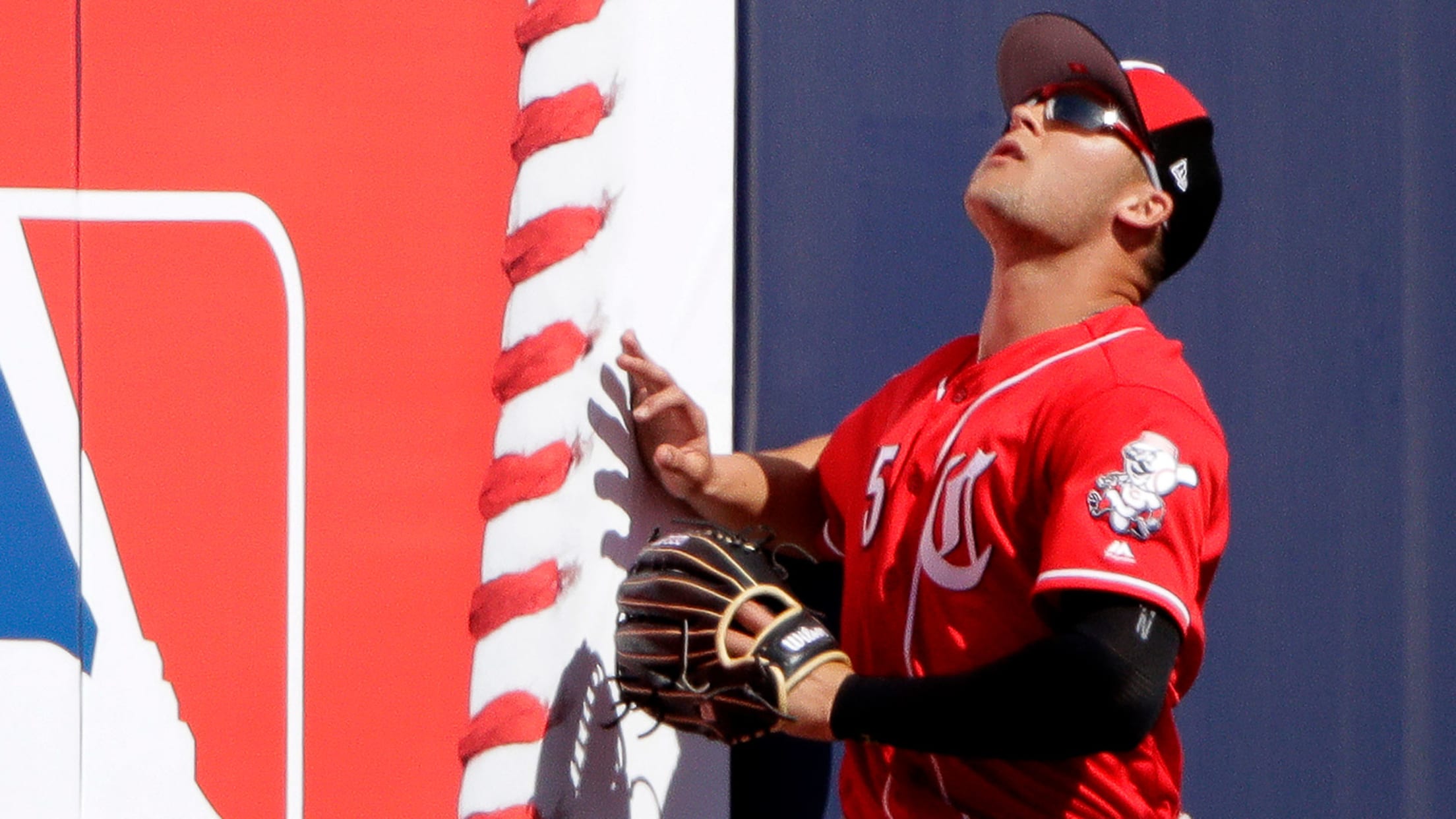 GOODYEAR, Ariz. -- Reds top prospect and center-field candidate Nick Senzel was out of the lineup again Wednesday, though he was in the lineup on Thursday. Manager David Bell revealed that Senzel is dealing with a tight left hamstring. Ranked as the organization's No. 1 prospect and No. 6 overall
Here are the Reds' Top 30 Prospects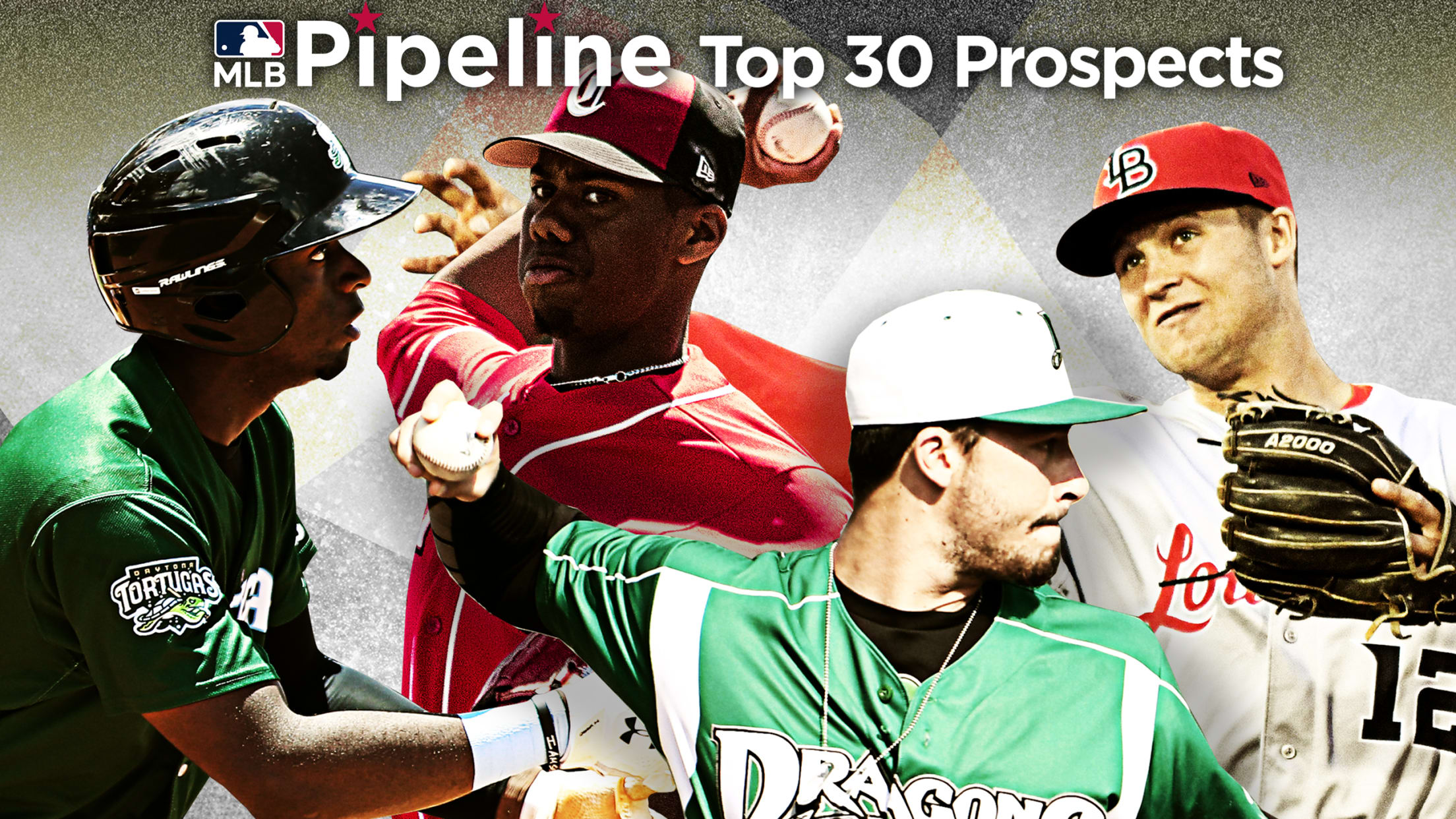 The Reds were looking to make some moves to improve their big league roster, particularly the pitching staff, and they had the farm system to do it. That they were able to do so without dealing any of their top five prospects is impressive. The big league rotation has three
Senzel logs 5 frames in center-field debut
Drafted as infielder, No. 1 Reds prospect getting OF reps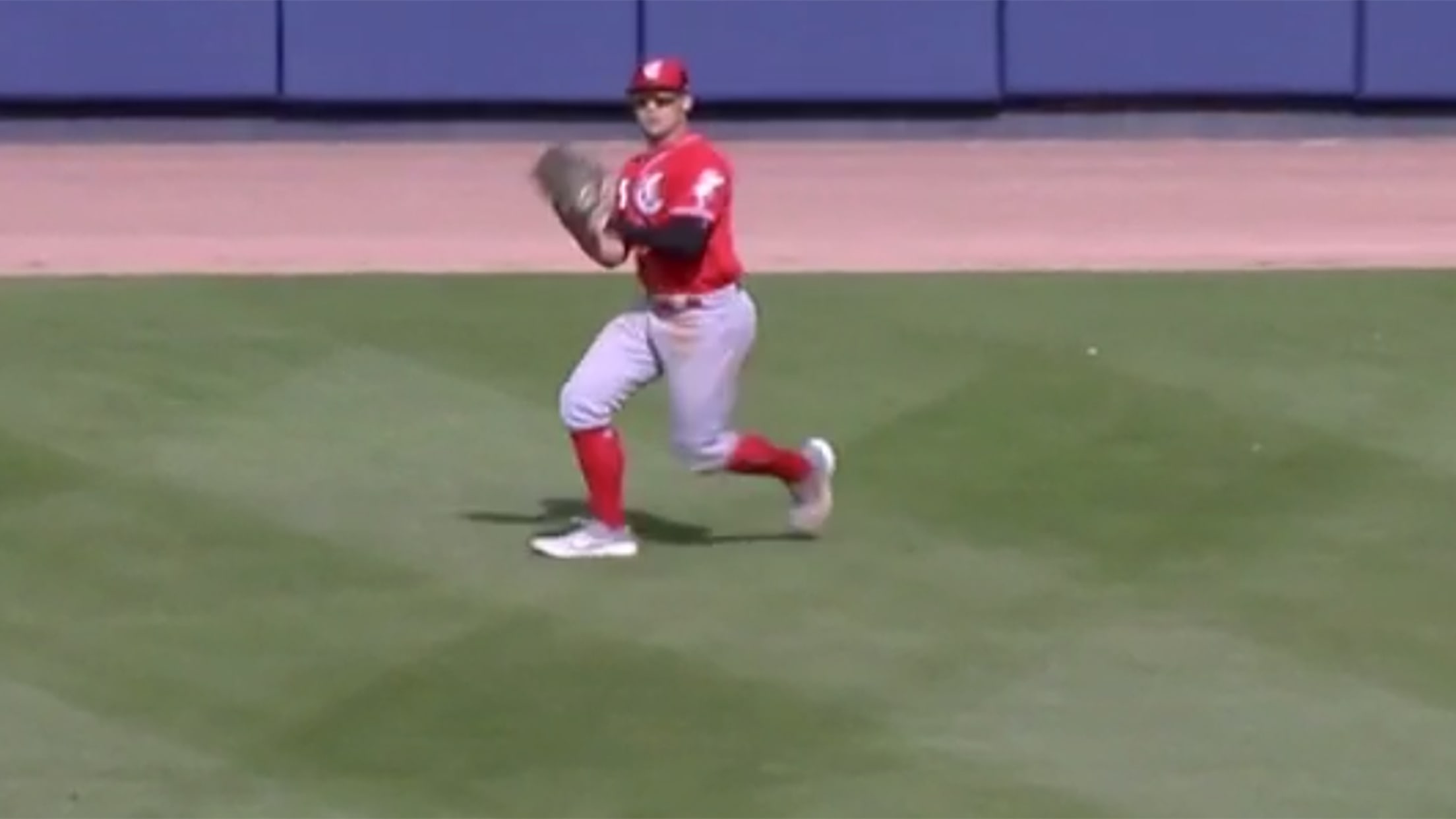 PEORIA, Ariz. -- Playing center field for the first time in a game on Monday, Reds top prospect Nick Senzel waited for a ball to be hit his way. Then, he waited some more.
Senzel faces center-field challenge head on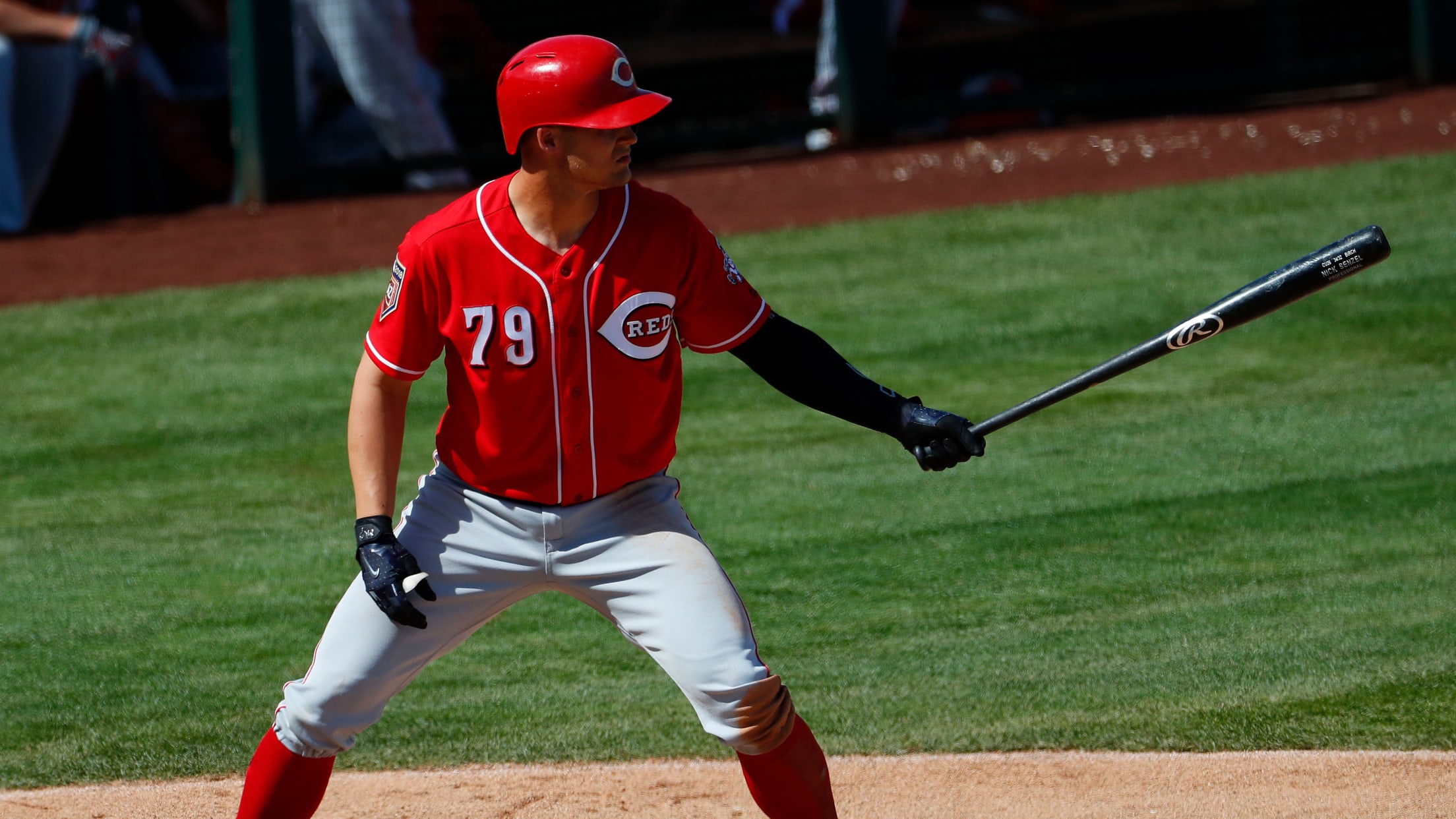 TEMPE, Ariz. -- Reds top prospect Nick Senzel and outfielder Jesse Winker have yet to get into the lineup through the first two Cactus League games. But that's about to change. Senzel will start in center field for the first time on Monday when the Reds play the Mariners in
Reds prospects already social-media stars
Trammell, Stephenson ready to build on 'Step Brothers' photo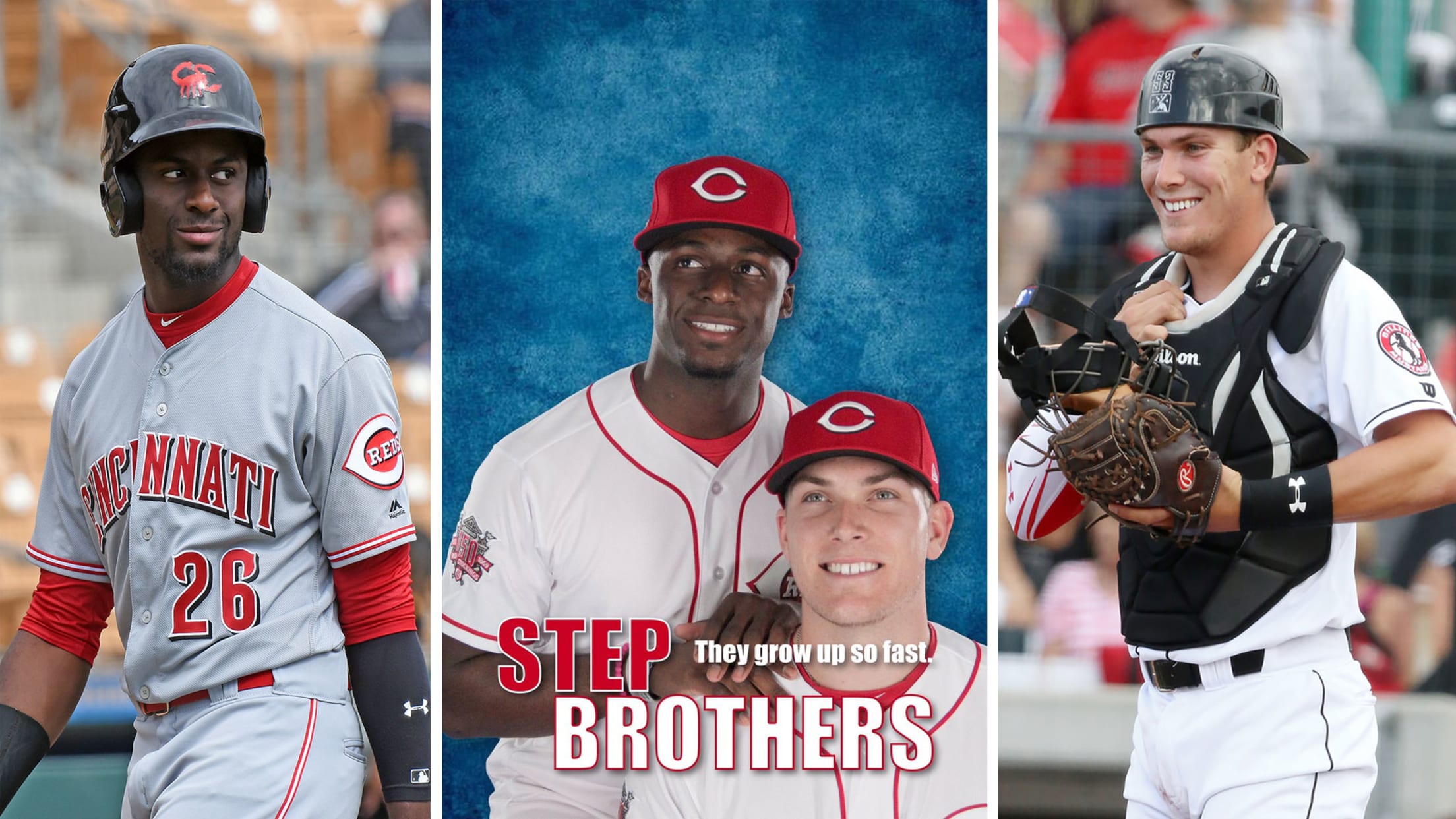 GOODYEAR, Ariz. -- Reds prospects Taylor Trammell and Tyler Stephenson didn't start out as rivals, nor did they endure a series of slapstick misadventures before forging a bond. And they have jobs already and seek to improve to better ones. Yet, Trammell and Stephenson could forever be viewed as "Step
Senzel expected to compete for starting CF gig
Bell, on Reds top prospect's transition from infield: 'It's very possible'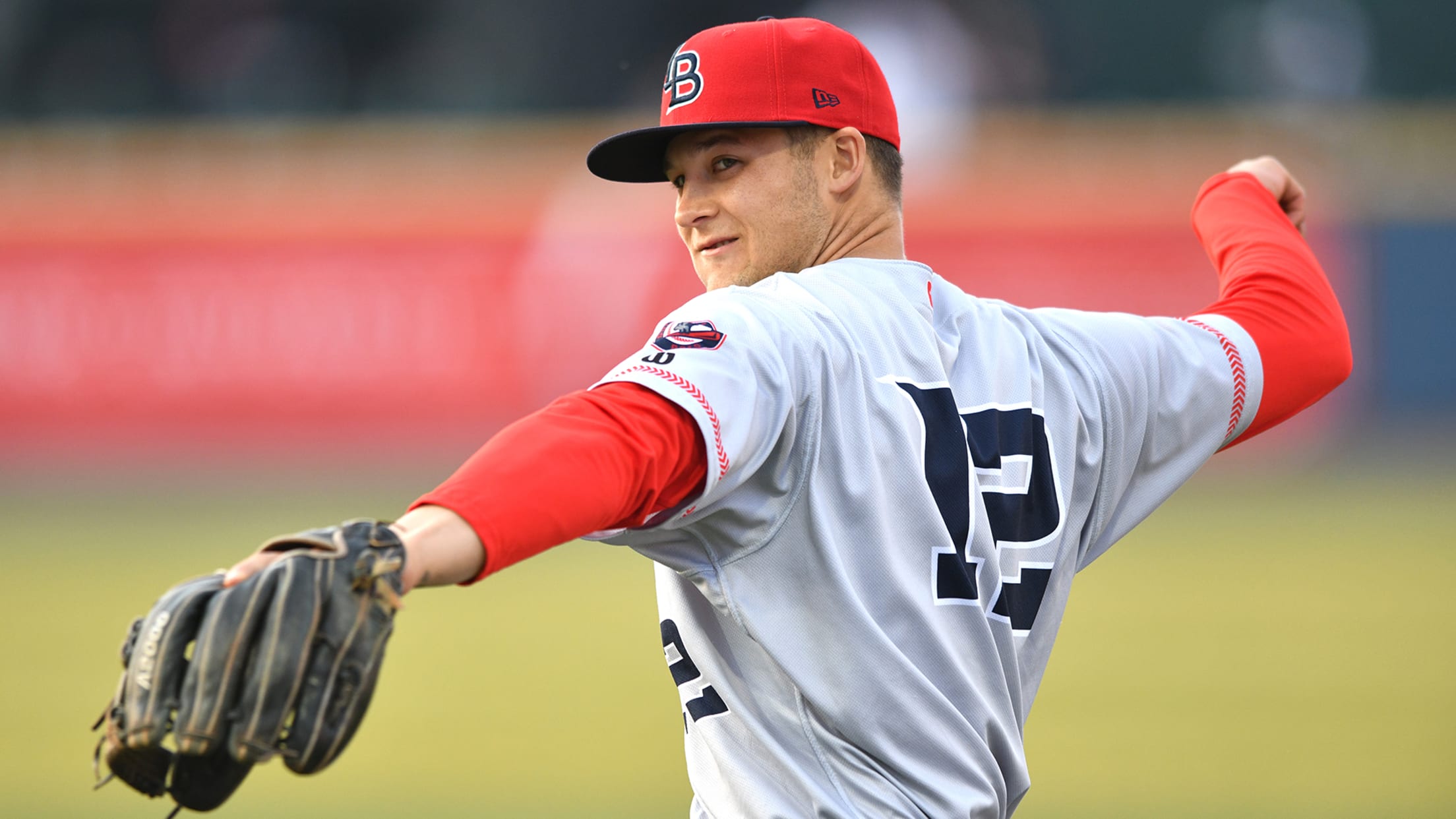 GOODYEAR, Ariz. -- As the Reds consider their regular center-fielder options, they are not just humoring career infielder Nick Senzel by letting him compete for the spot. Senzel believes he can do it. Perhaps more importantly, so does new manager David Bell.Bell was at the Reds' spring complex during the
Inbox: Are more pitching moves on horizon?
Beat reporter Mark Sheldon answers Reds fans' questions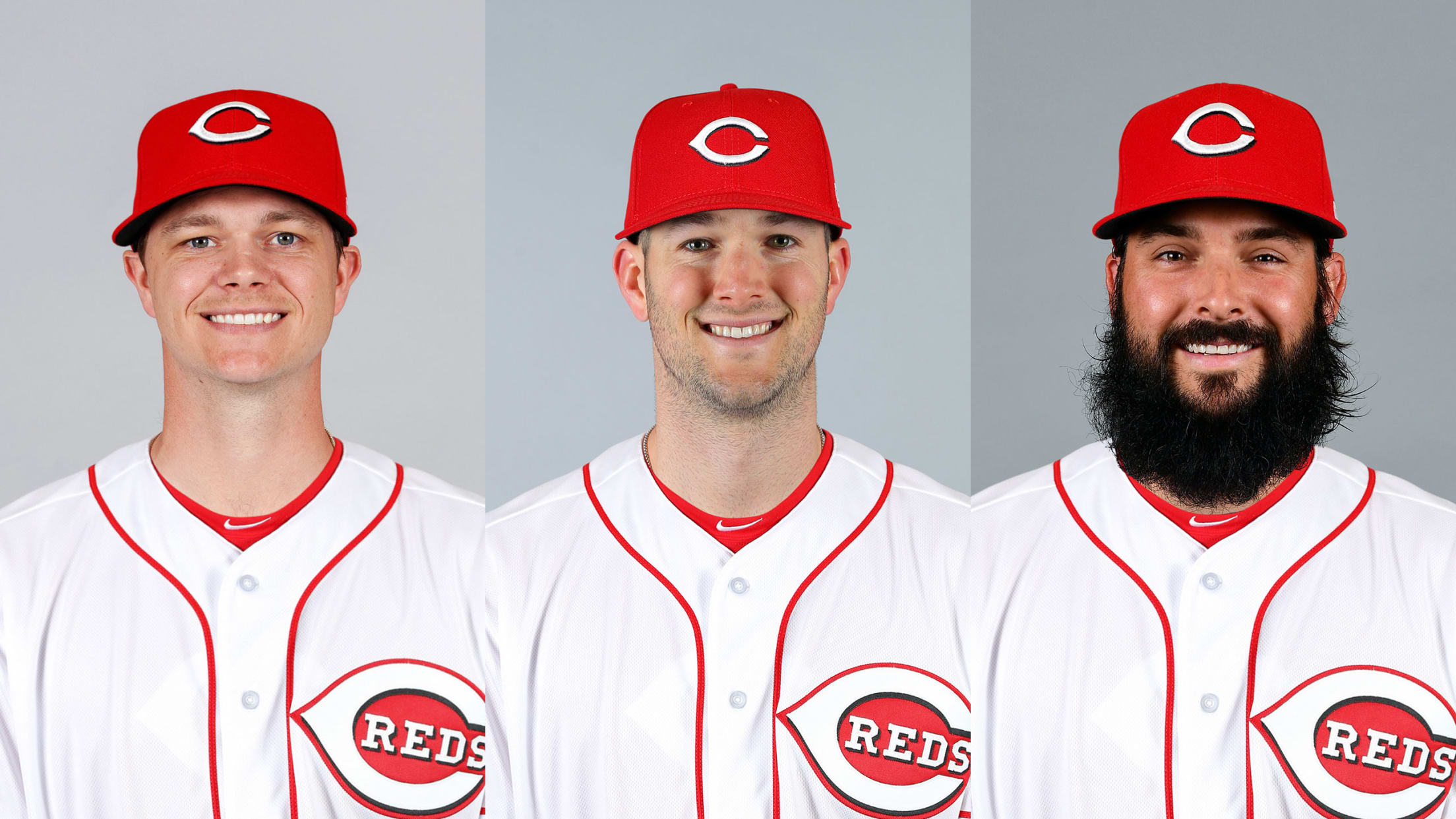 With the addition of Sonny Gray, do you feel the Reds are happy with the starting pitching? Or will they try to add another arm? -- Mark H., Harrison, OhioI would be a little surprised at this point if the Reds spend big money or dealt big prospects to add
Garrett inspires youth at Dream Series camp
Reds lefty praises opportunity provided at MLK weekend event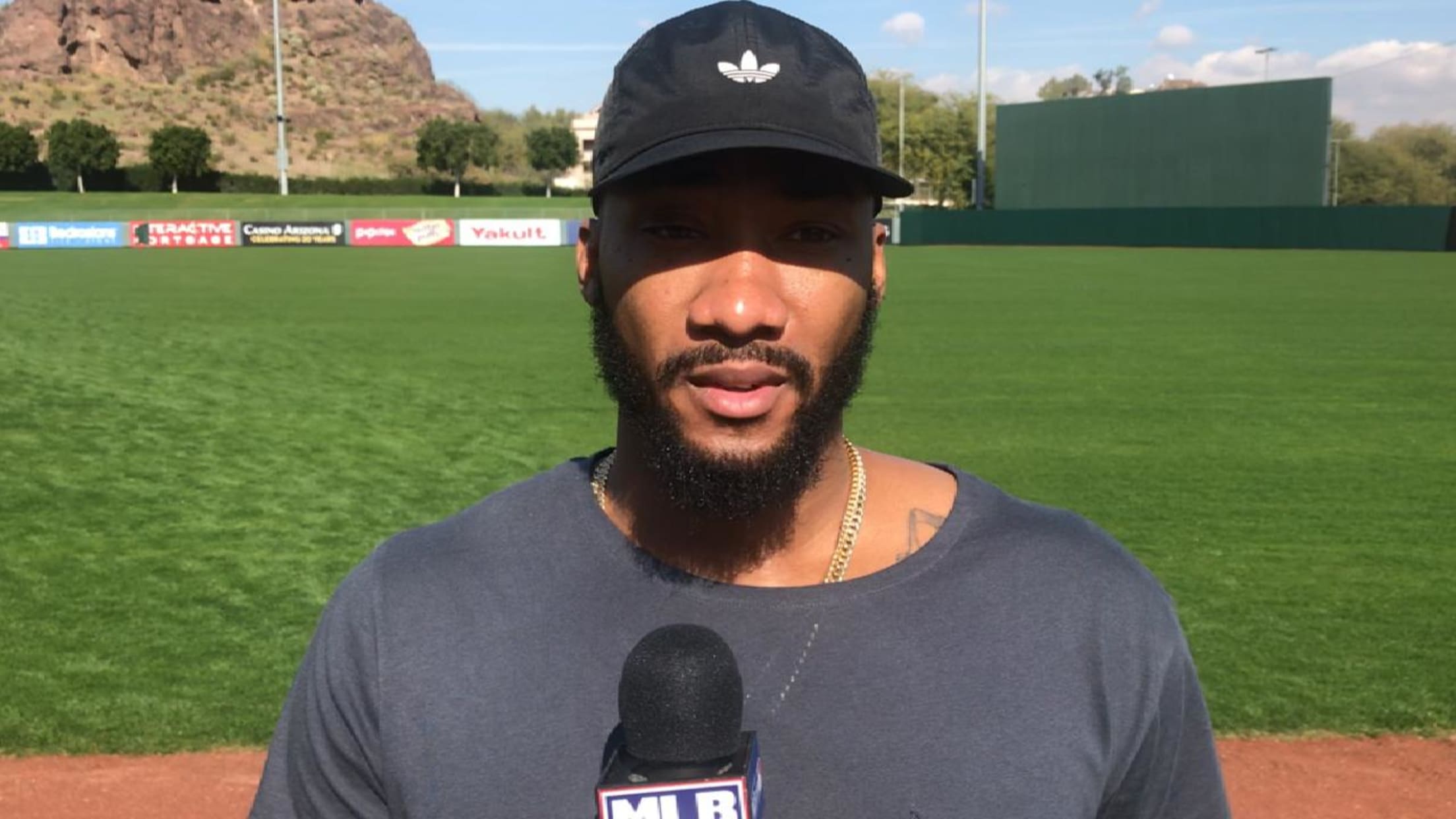 TEMPE, Ariz. -- Amir Garrett spent Friday morning grinding at the Reds' Spring Training complex in Goodyear.Camp starts next month, and the left-hander wants to be ready when pitchers and catchers report in a few weeks. He's either going to start or pitch out of the bullpen this season, and
Reds prospects lend a hand at Youth Academy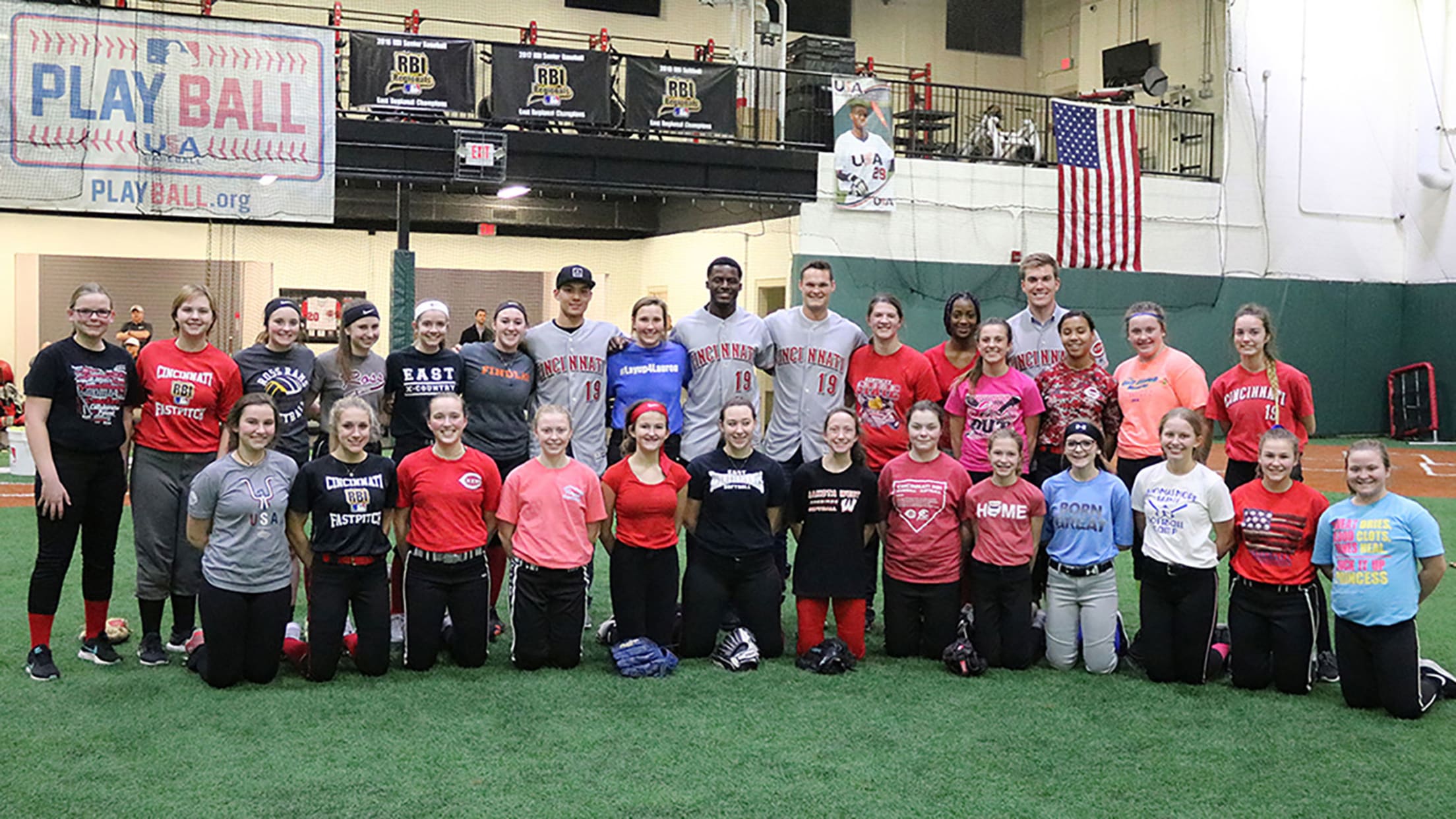 CINCINNATI -- Four Reds prospects paid a visit to the P&G MLB Cincinnati Reds Youth Academy to assist with drills and field questions on the eve of the Reds Caravan sendoff.Brantley Bell, Stuart Fairchild, Tyler Stephenson and Taylor Trammell spent Wednesday evening tossing batting practice to members of the 14U
Here's why a 3-team Kluber deal could happen
Breaking down report of potential trade between Tribe, Reds, Padres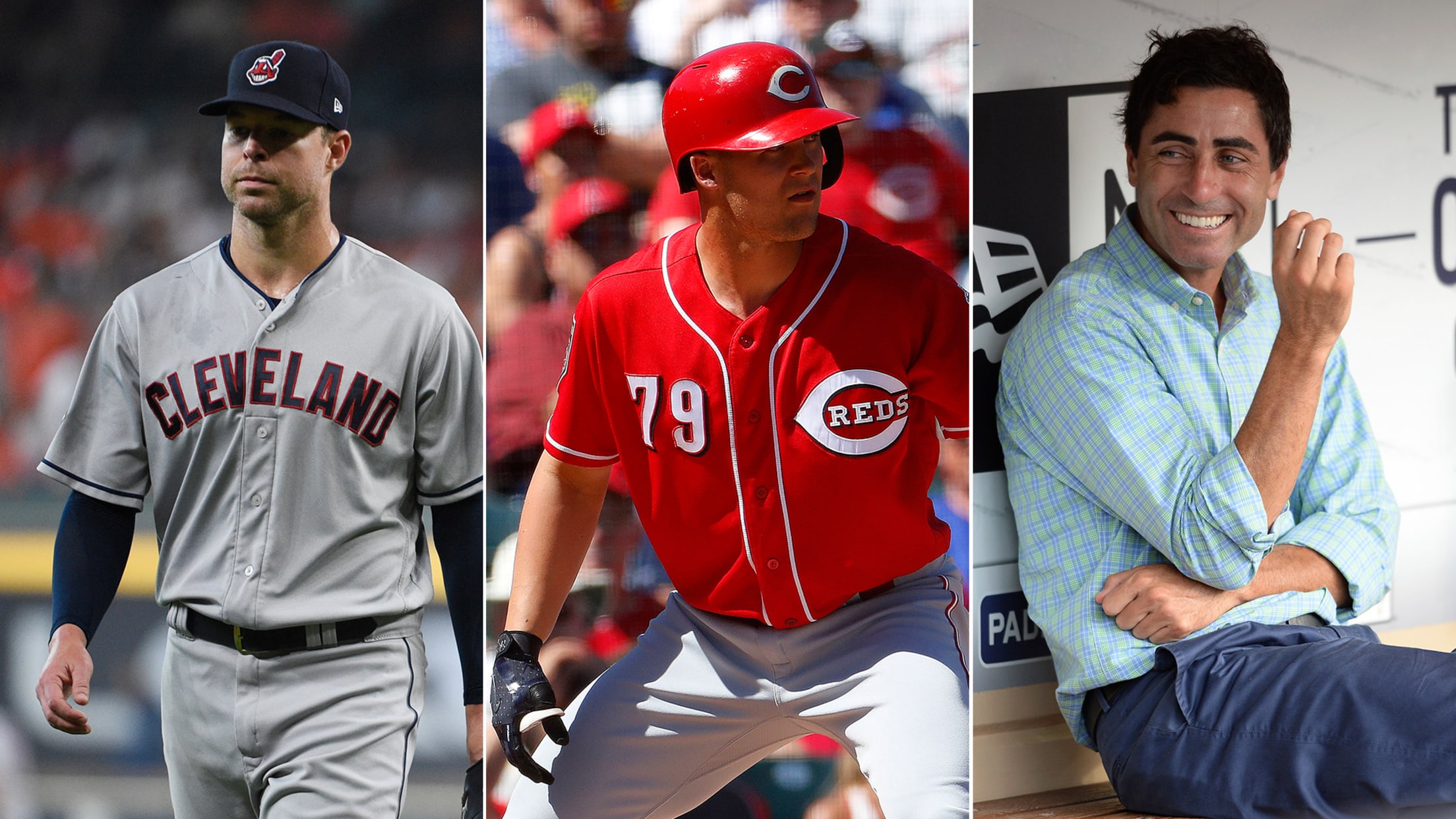 The Reds need a starting pitcher. The Padres are looking for a third baseman. The Indians would like to add outfielders. Could there be a match that would help all three clubs?The Athletic reported on Monday that the Padres had explored a potential three-team trade between the clubs that would
Long aims to be ready for life in big leagues
Reds 2B prospect takes part in rookie program for off-field lessons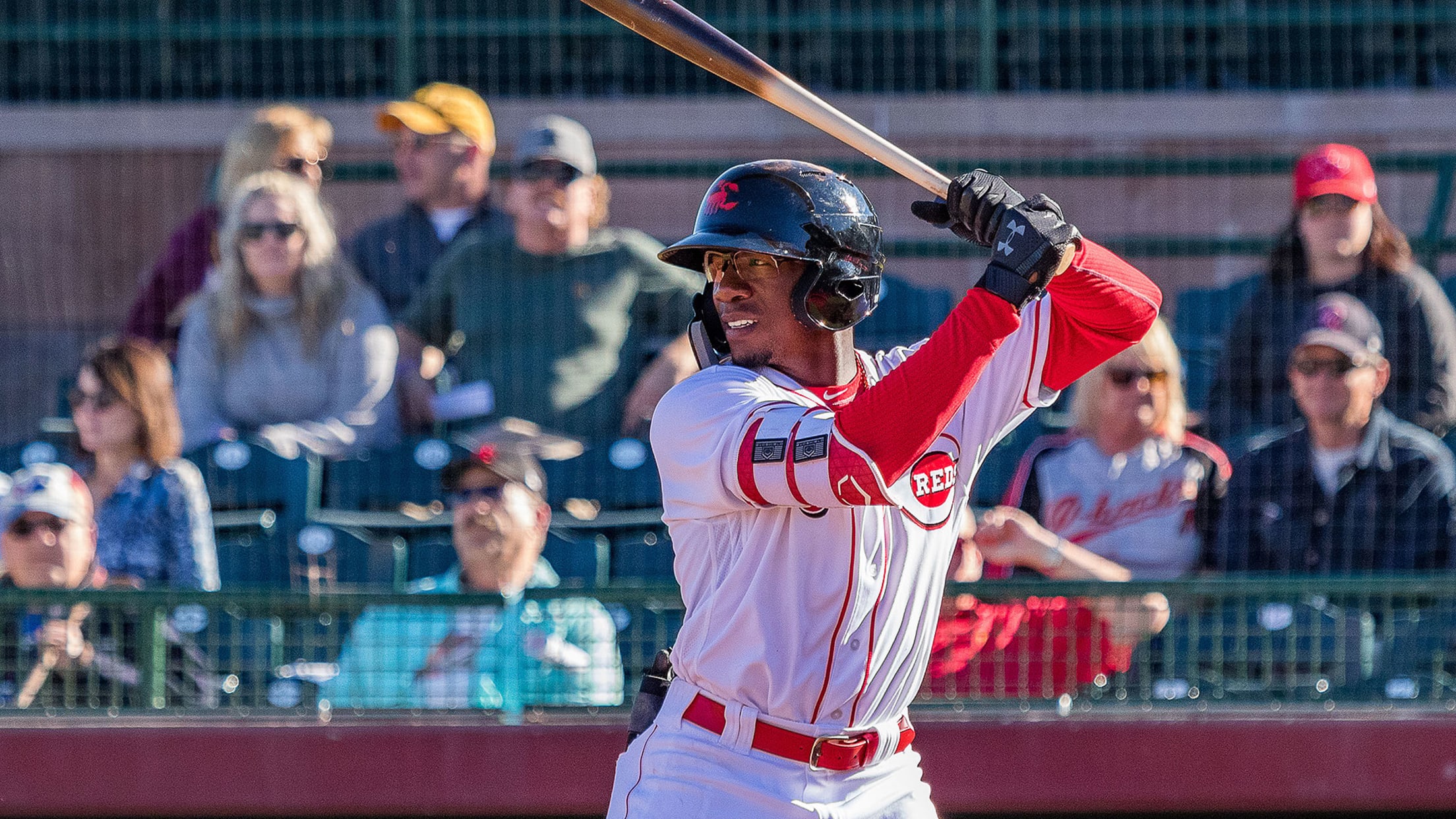 CINCINNATI -- Many times since the inception of the annual Rookie Career Development Program in 1992, participants have gone on to play in the Major Leagues. But it's one thing to get there, and quite another to stay and have a good career.Reds second-base prospect Shed Long certainly learned some
Reds' top 2 prospects among non-roster invites
Senzel to compete for roster spot; Trammell headed to first MLB camp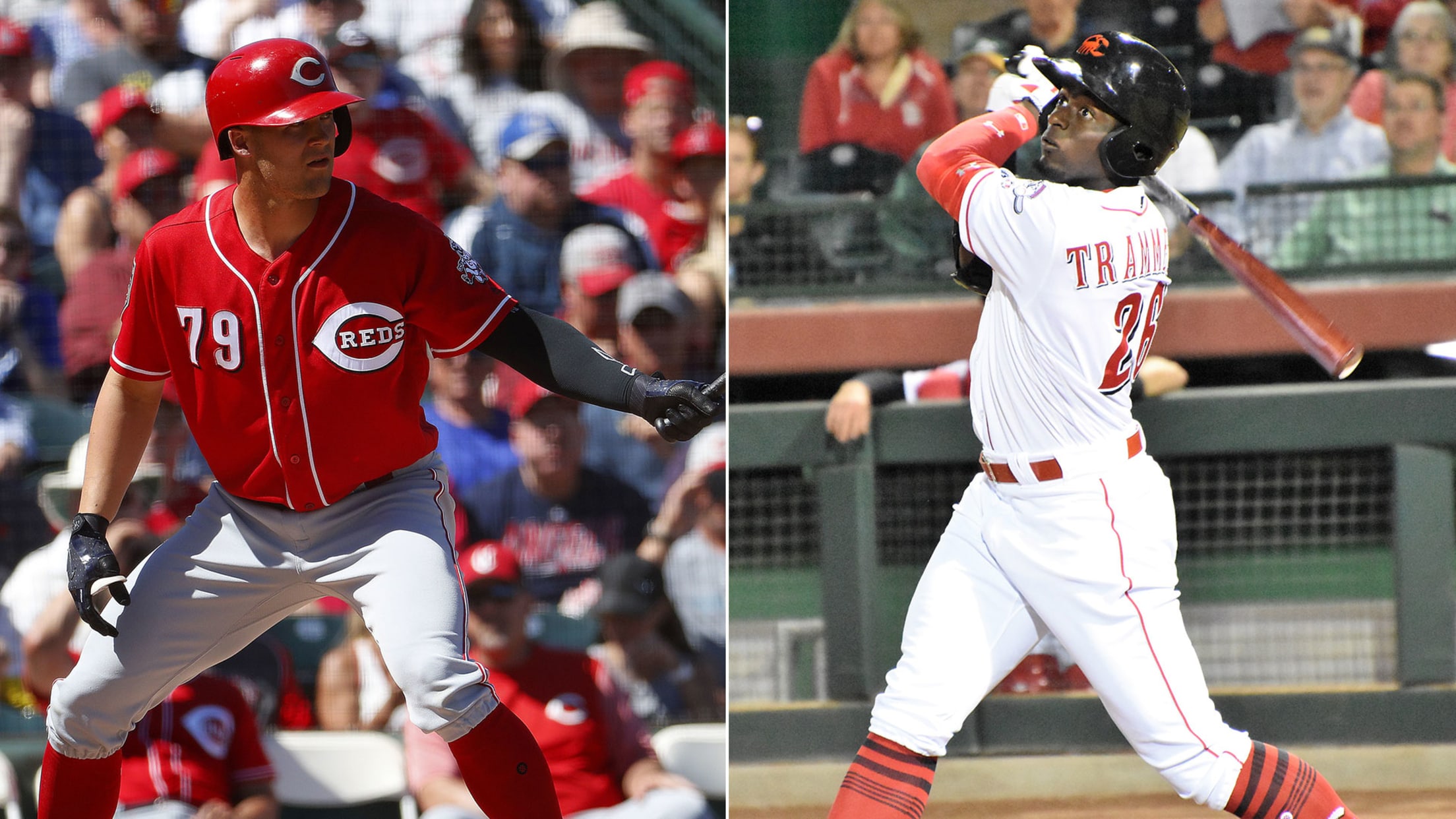 CINCINNATI -- The Reds will have their top two prospects among the non-roster invitations to big league Spring Training next month.Infielder/outfielder Nick Senzel and outfielder Taylor Trammell were two of the 18 non-roster invites announced by the club on Wednesday. MLB Pipeline ranks Senzel No. 1 in the organization (No.
Greene gives back with free Compton clinic
Reds prospect returns to MLB Youth Academy for Baseball Fest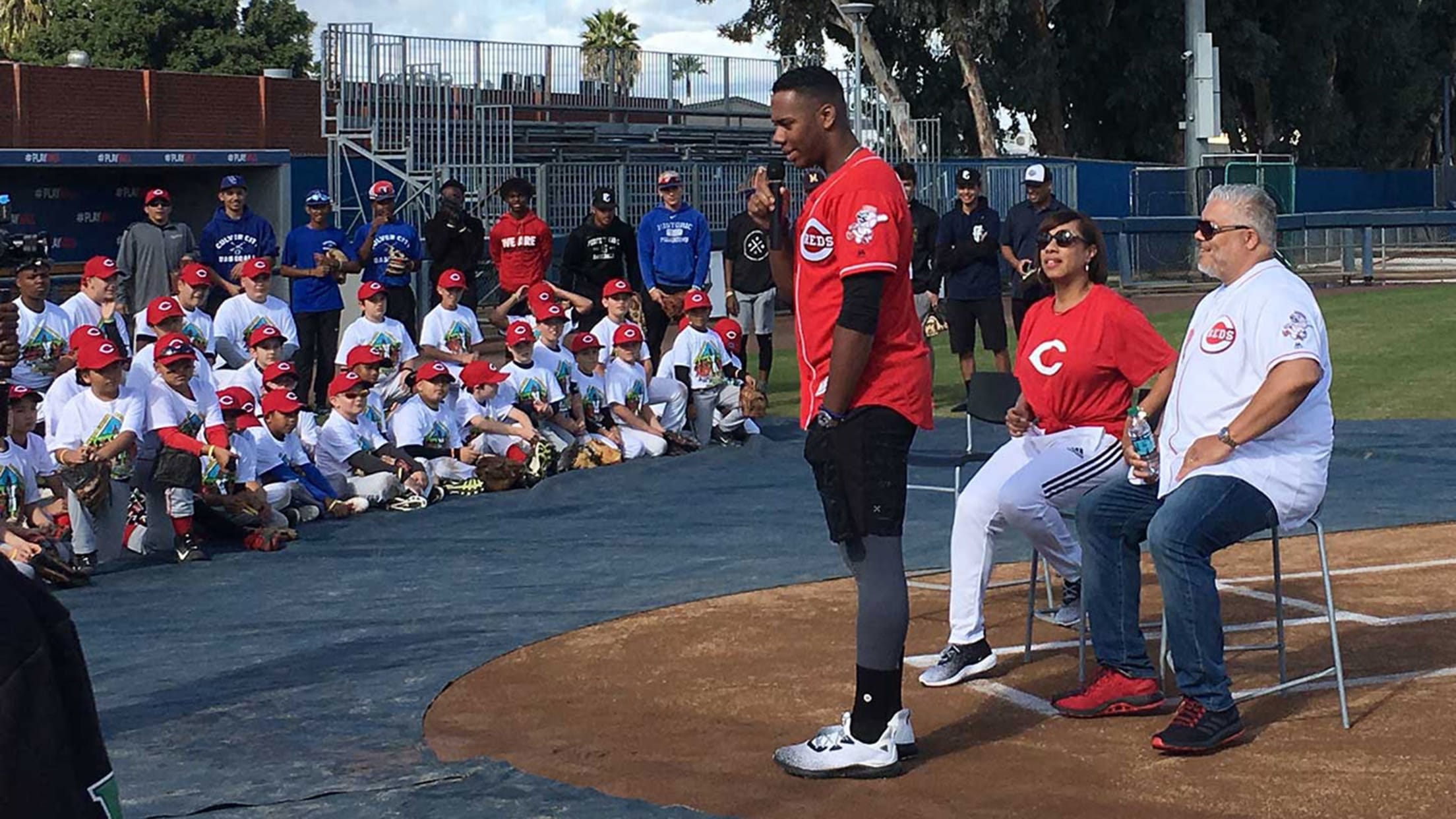 COMPTON, Calif. -- Reds prospect Hunter Greene began playing organized baseball at the MLB Youth Academy in Compton when he was 7 years old. He's been giving back to his community for nearly as long.According to Henry Brandon, who helped coach Greene's youth travel team, it's always been in Greene's