Gennett, Wood 'moving along' in recovery
Rehab assignments could be next; Blandino optioned; Draft picks sign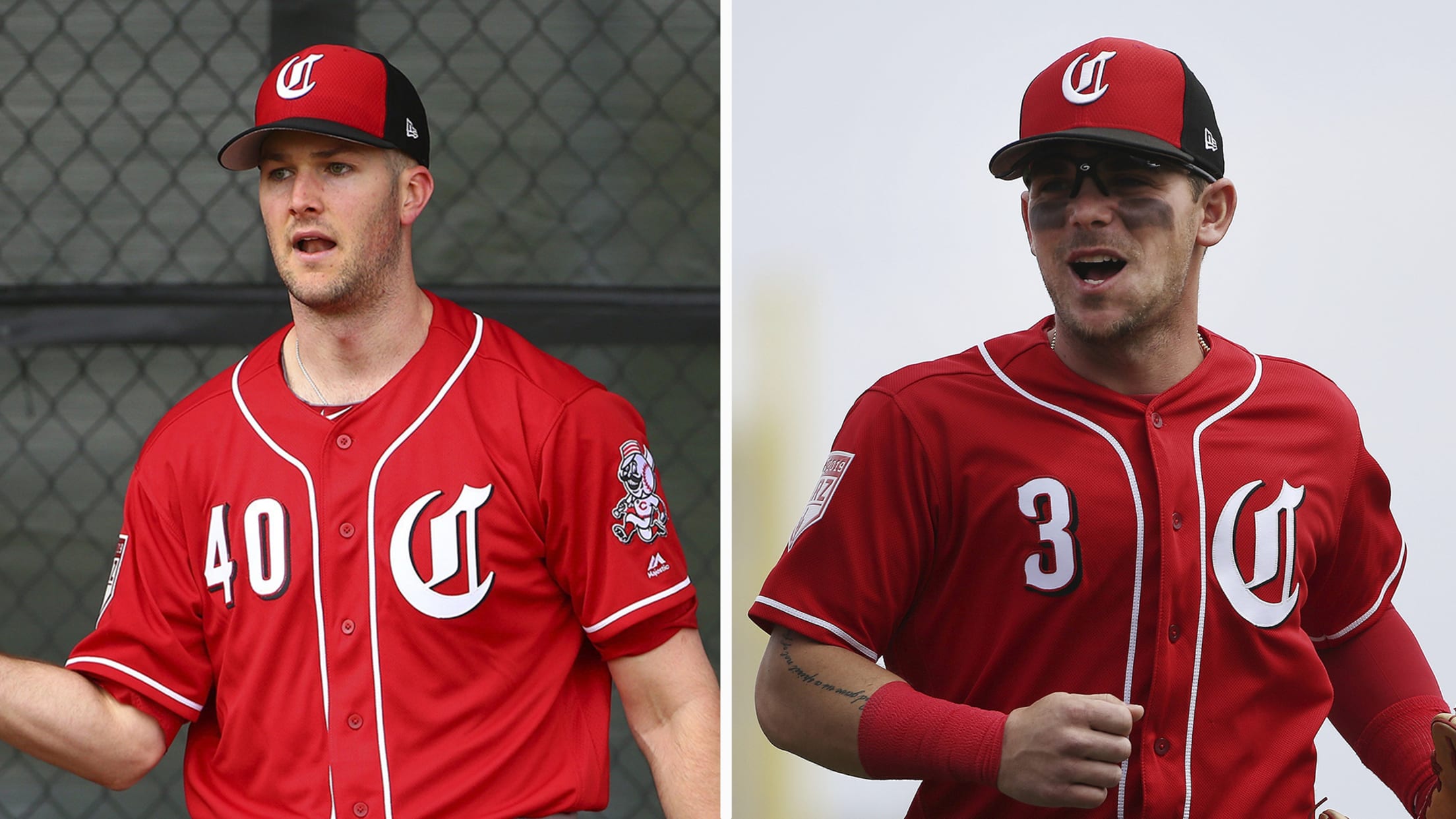 CINCINNATI -- Two players the Reds have waited for all season to return from injuries are closing in on rehab assignments. Out in Goodyear, Ariz., second baseman Scooter Gennett was scheduled to play in simulated games on Friday night and Saturday. Left-handed pitcher Alex Wood will work his third side
Reds sign No. 7 overall Draft pick Lodolo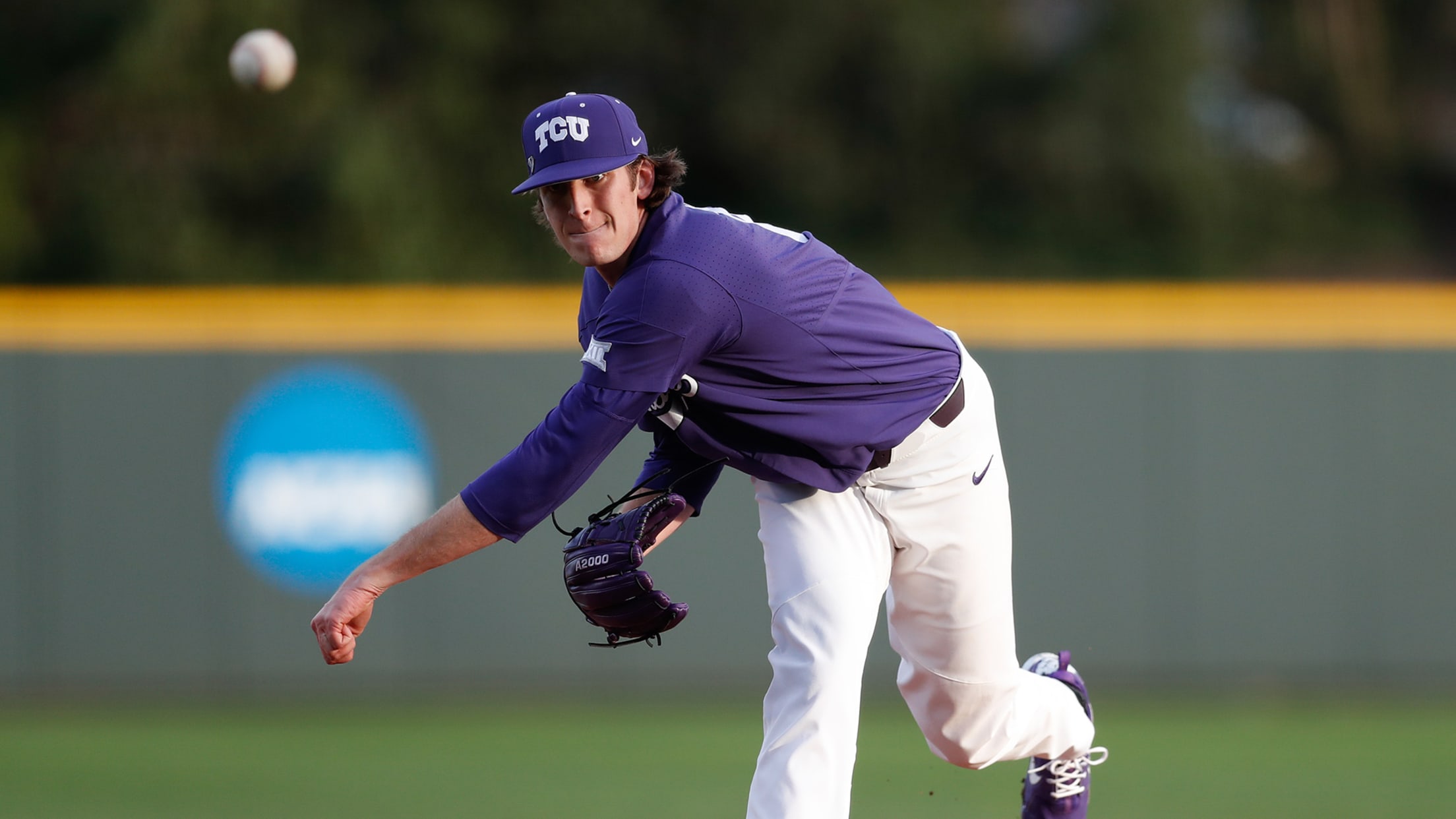 CLEVELAND -- The Reds announced on Tuesday that they have agreed to terms with their first-round Draft pick, left-handed pitcher Nick Lodolo. Lodolo, a 21-year-old from TCU, received a bonus of $5,432,400 -- the full slot value for the seventh overall pick. Ranked as the eighth-best Draft prospect and No.
Reds reportedly have deal with 85th overall pick
Contract with prep 3B Callihan would exceed slot value
The Reds have reportedly agreed to terms with high school third baseman Tyler Callihan on a $1.5 million deal, sources confirmed to MLB.com's Jonathan Mayo. MLB Network insider Jon Heyman was first to report the deal, which the Reds have not confirmed. • Reds hope '19 Draft class rises through
Reds hope '19 Draft class rises through ranks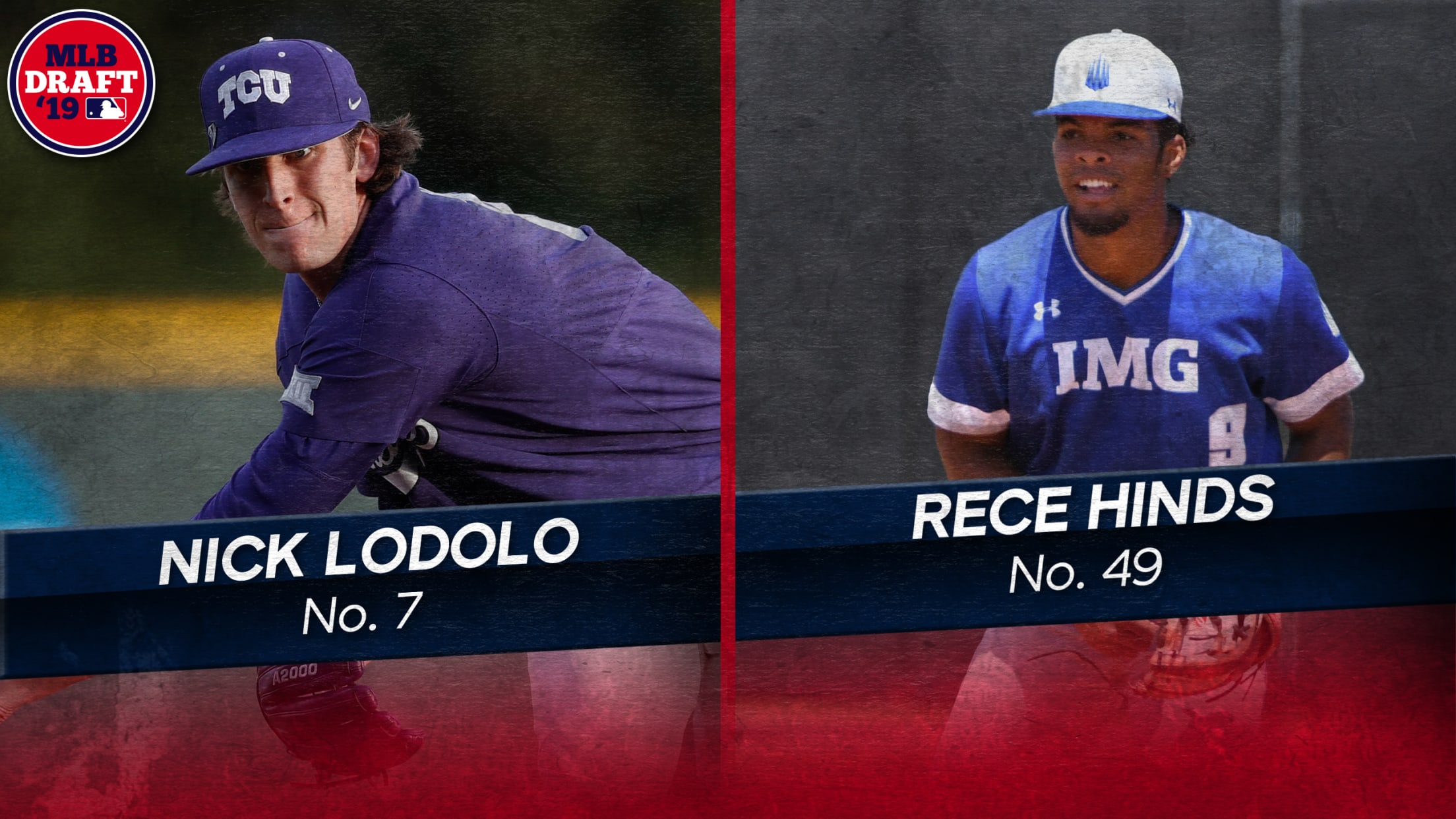 CINCINNATI -- Drafting and development of homegrown talent has been a main priority for the Reds for several years, and has become a lifeblood of the organization. Although the odds of reaching the ultimate big league goal will elude many, players like Nick Senzel, Joey Votto, Jesse Winker, Michael Lorenzen
Reds go heavy on college talent on Day 2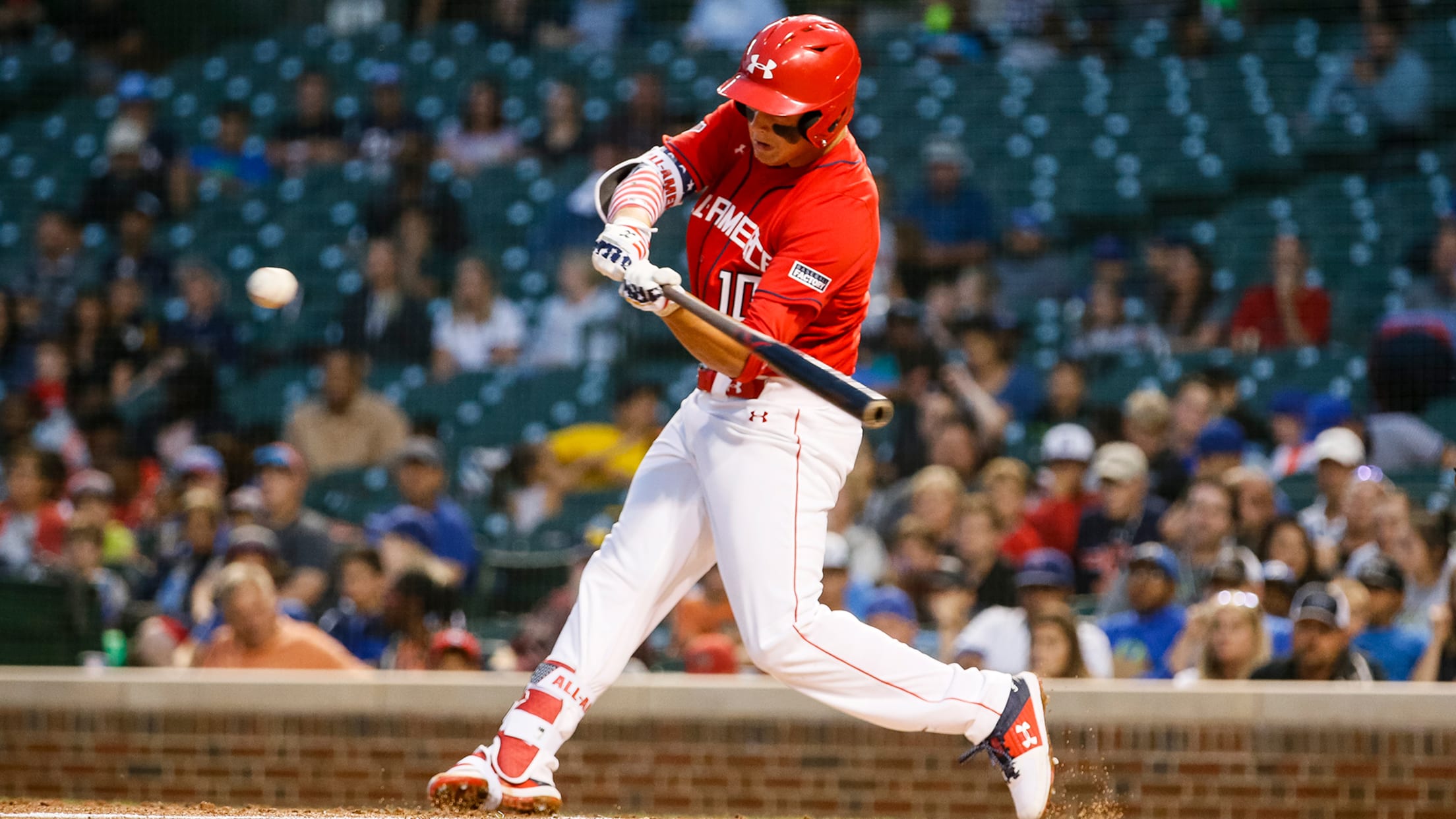 CINCINNATI -- On Monday night, the Reds only scratched the surface of the 2019 MLB Draft when they made their first- and second-round selections. Tuesday's Day 2 is when the team's scouts and baseball operations executives started the deep dive during Rounds 3-10. "We thought we balanced out the class
Reds take LHP Lodolo with No. 7 overall pick
Lefty first pitcher selected in Draft; Shortstop Hinds goes to Cincy at 49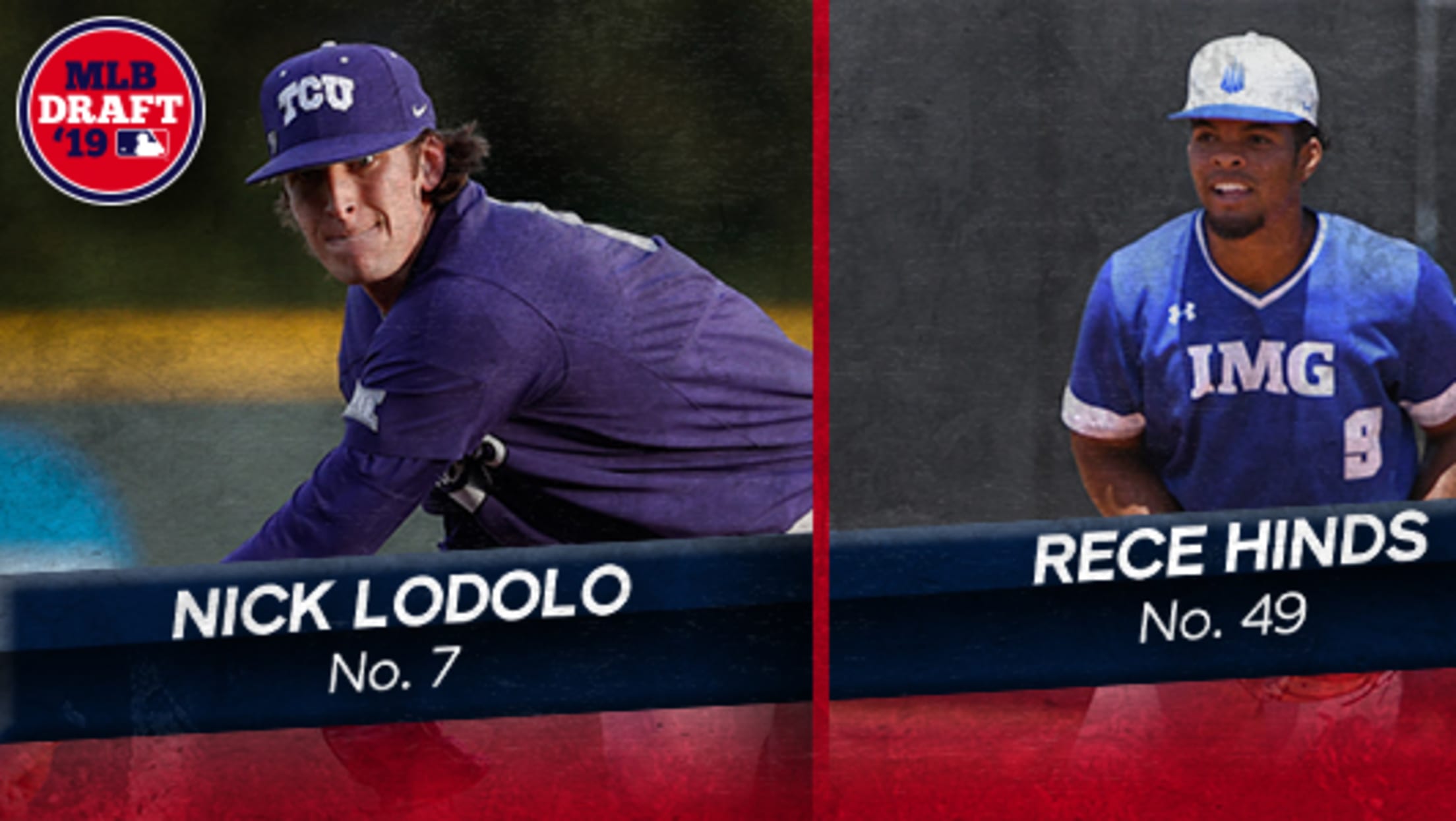 CINCINNATI -- Left-hander Nick Lodolo bet on himself and his ability to develop as a pitcher when he declined to sign after being drafted out of high school and instead attend college. That decision proved wise on Monday, when Lodolo was taken by the Reds with the No. 7 overall
Pitching likely to be Reds' Draft focus
Lefty Lodolo among players on Cincinnati's radar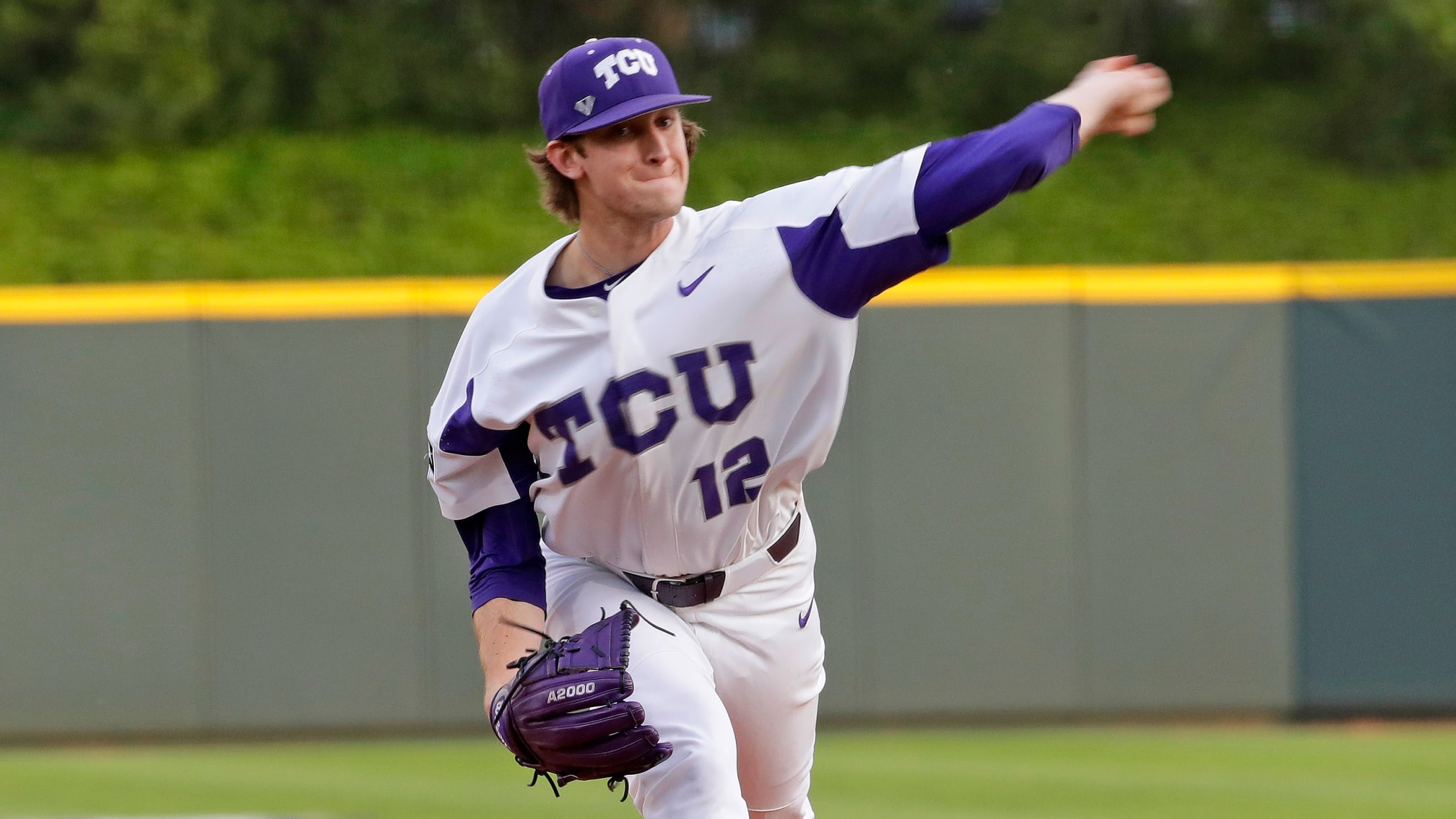 CINCINNATI -- Each June, the MLB Draft brings clubs and their fans the hope of finding future homegrown stars. For the Reds, one doesn't have to look far to find examples -- whether it's Jesse Winker, Michael Lorenzen or the newest arrival, No. 1 prospect and center fielder Nick Senzel.
Senzel up to task in center field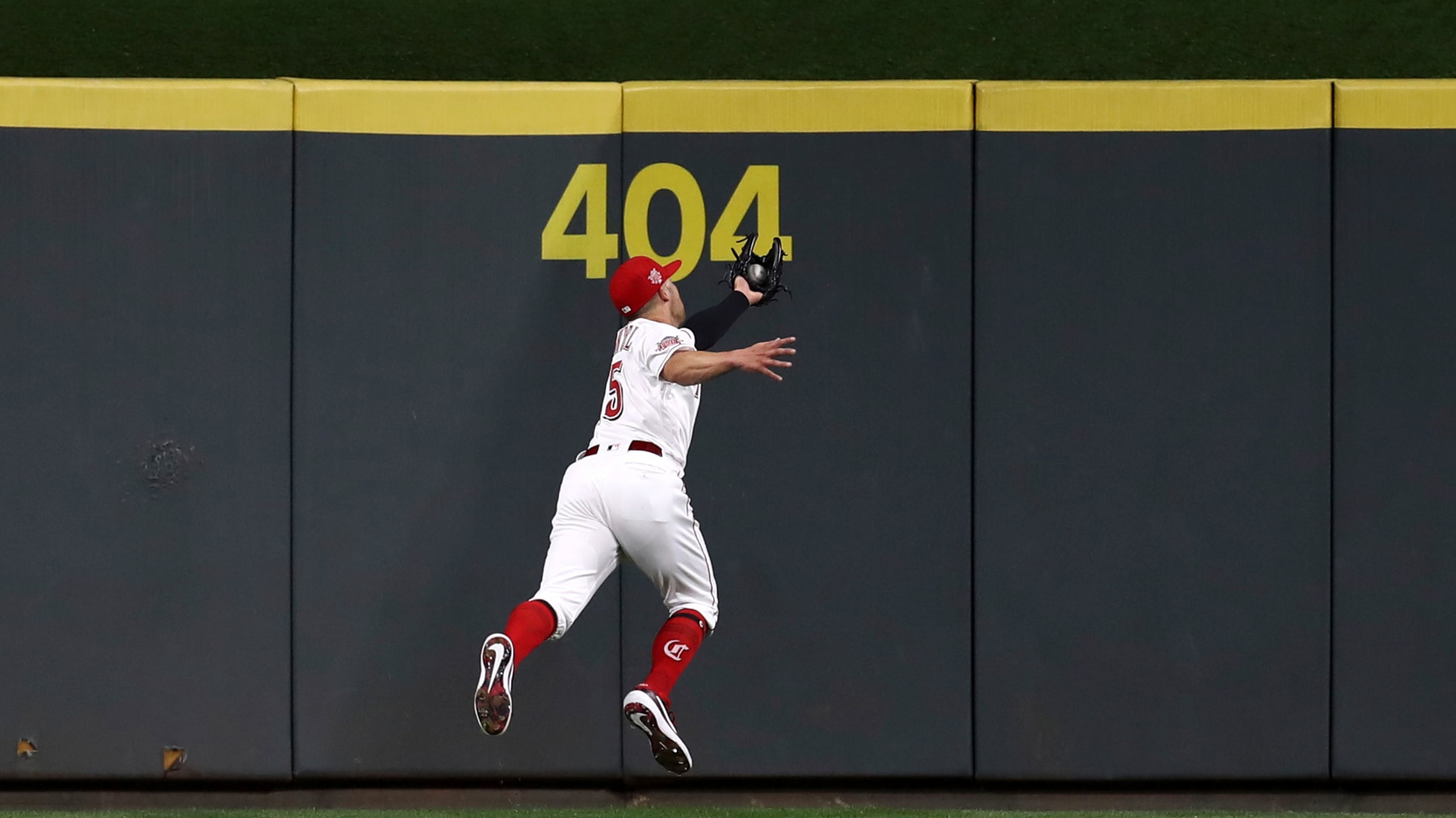 SAN FRANCISCO -- When it comes to his first week-plus as a Major League center fielder, Reds rookie Nick Senzel appears to be passing the early eye test. The data has also backed up what's been seen to this point. "He's played well. He's made plays," Reds manager David Bell
Senzel's two leadoff HRs key Reds' rout
Top prospect lifts Cincy to split of four-game series with San Francisco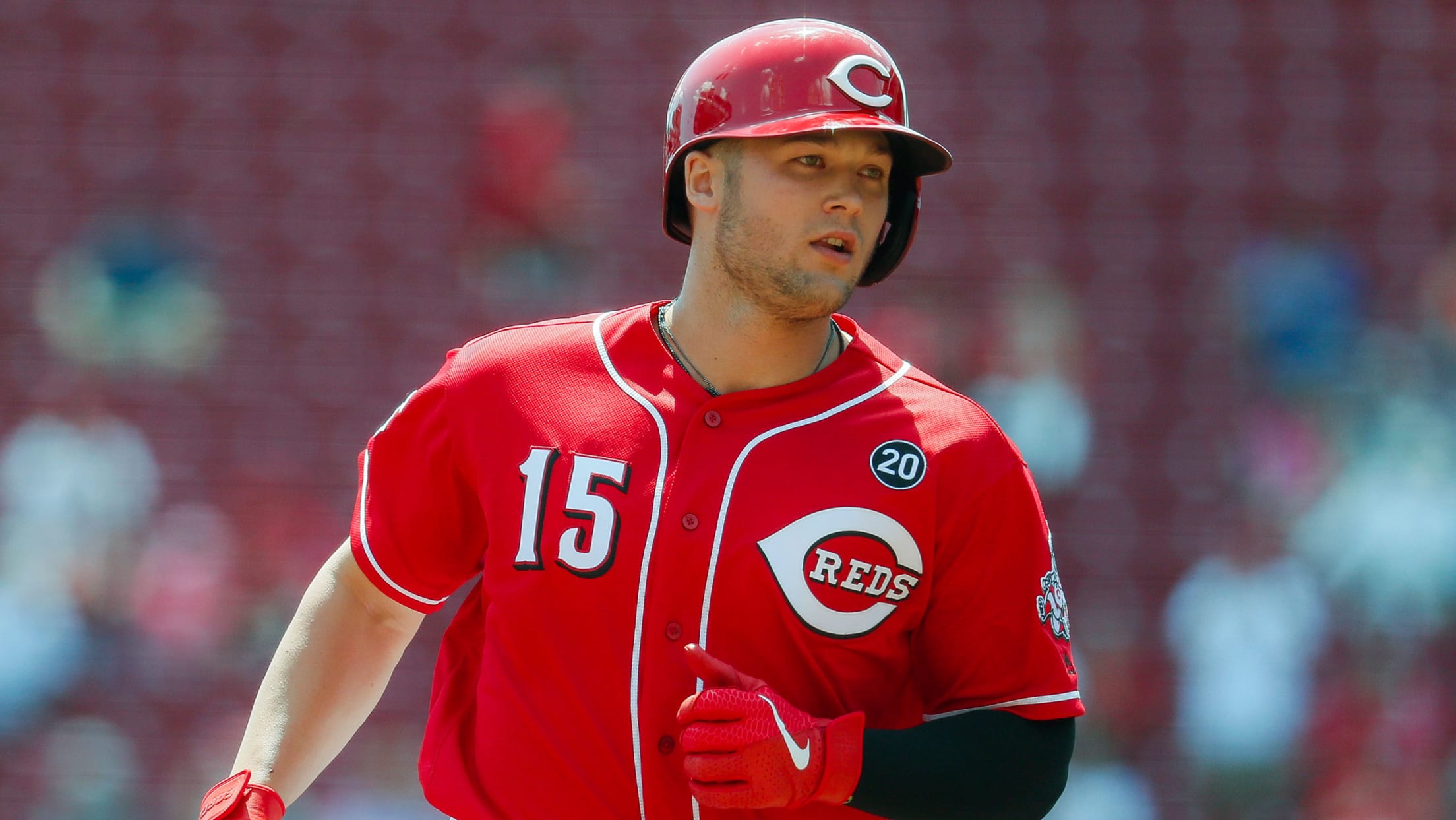 CINCINNATI -- The Reds didn't expect top prospect Nick Senzel to be a savior for what was ailing their lineup. But coincidence or not, the offense has been jump-started since his arrival. Senzel certainly hasn't done it all on his own, but his two home runs were early sparks during
Senzel turns tables with HR after robbery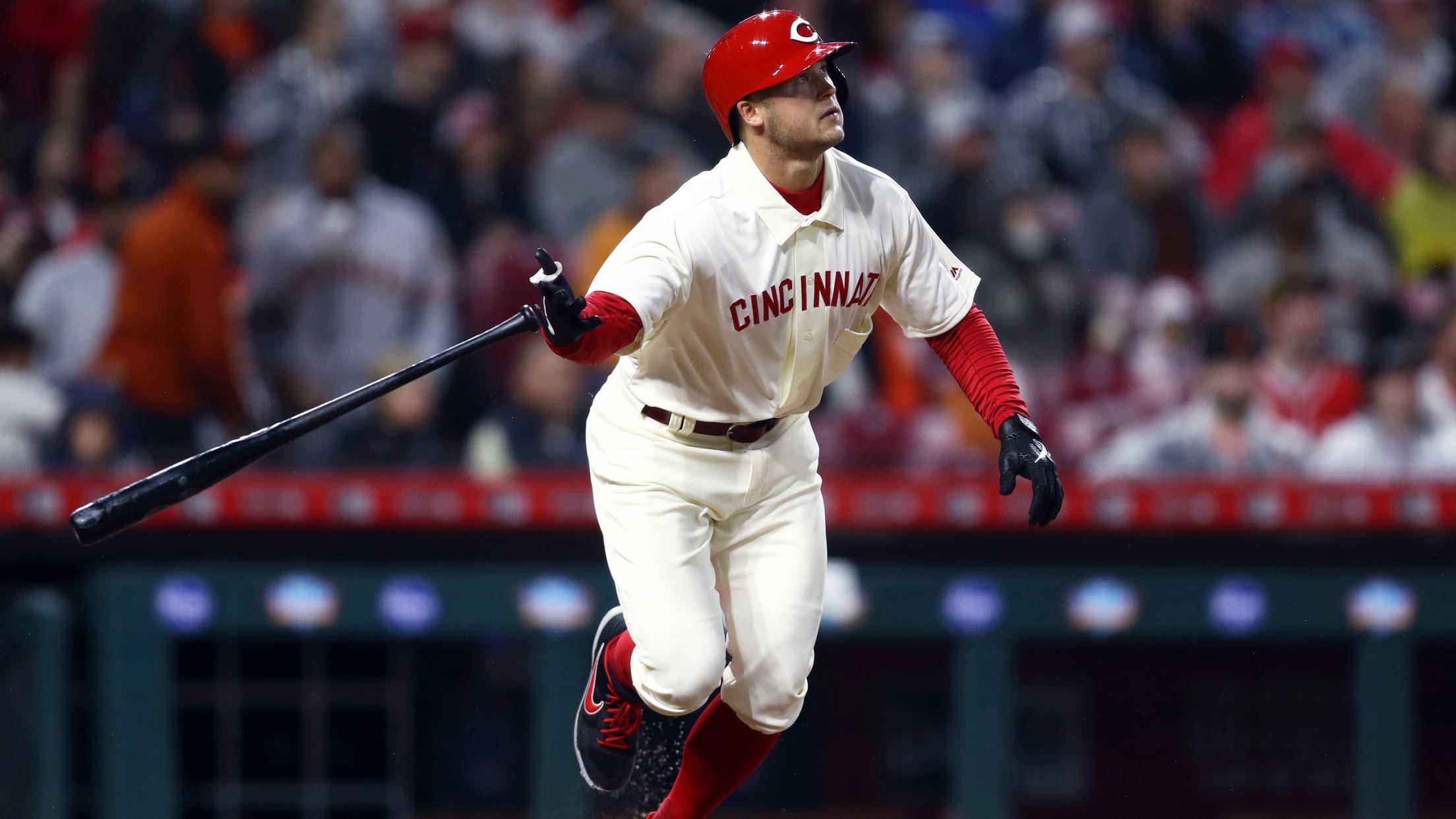 CINCINNATI -- This time, Nick Senzel was not going to be denied. Two innings after being robbed of his first career home run by Kevin Pillar, Senzel sent an 0-1 four-seam fastball from Giants right-hander Dereck Rodriquez into the right-center-field stands in the fifth inning of the Reds' 9-2 victory
Reds bounce back behind power and pitching
Dietrich wearing out San Francisco; Reed fans 4 out of the bullpen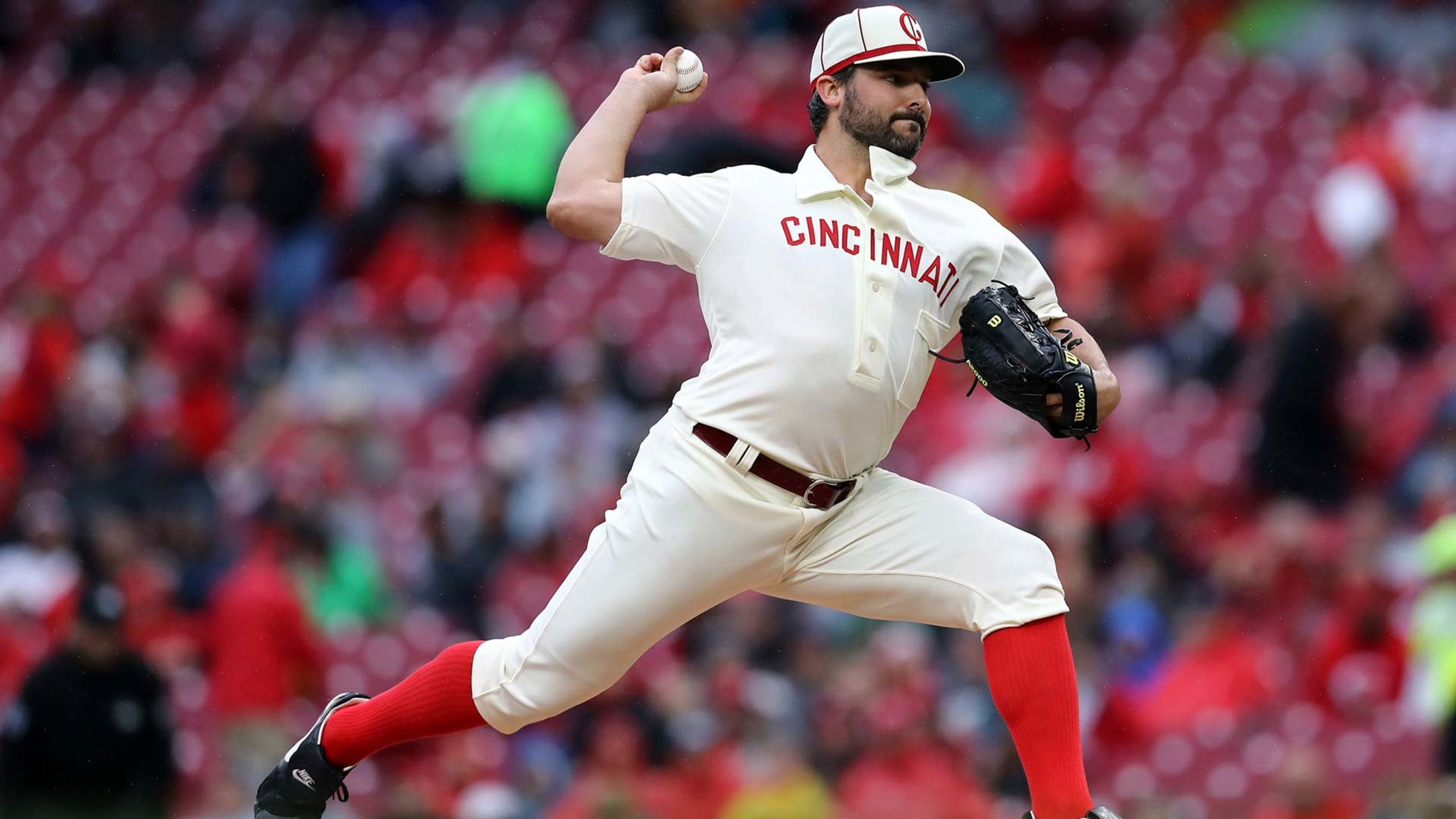 CINCINNATI -- During his postgame interview on Saturday night, Reds manager David Bell used the word "determination" more than once, saying his players were determined to bounce back after relinquishing an eight-run lead in a loss to the Giants on Friday. Suffice it to say, they responded in a big
Watch top prospect Senzel's first hit in bigs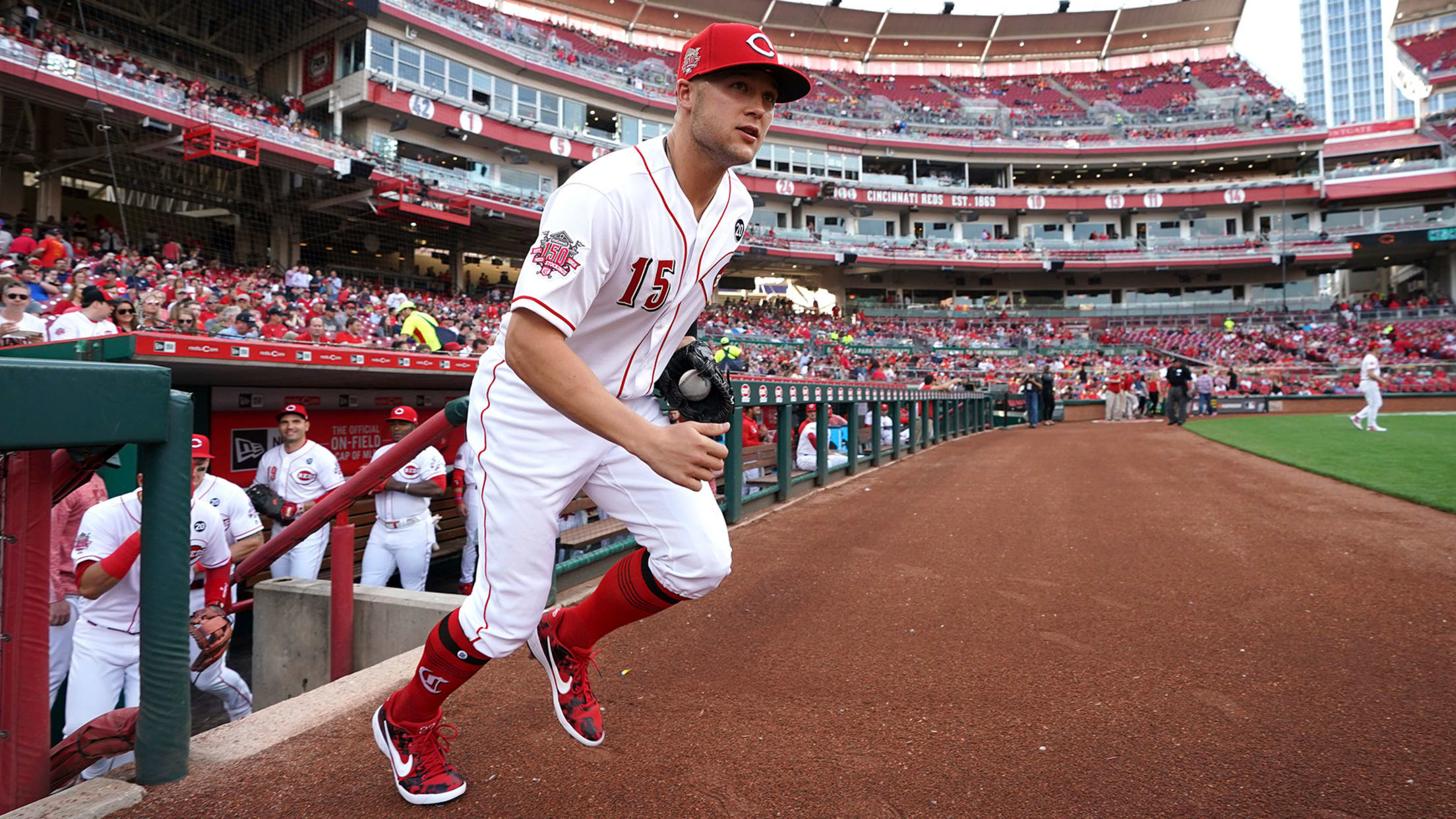 CINCINNATI -- Reds top prospect Nick Senzel thought he would know what his first Major League at-bat would feel like. Then the reality exceeded his expectations once the crowd of 23,478 fans at Great American Ball Park erupted with cheers as his name was announced. "I dreamed about it but
Bell sticking by Schebler
Reds keeping outfielder in Cincy; Mets fans wave goodbye to Winker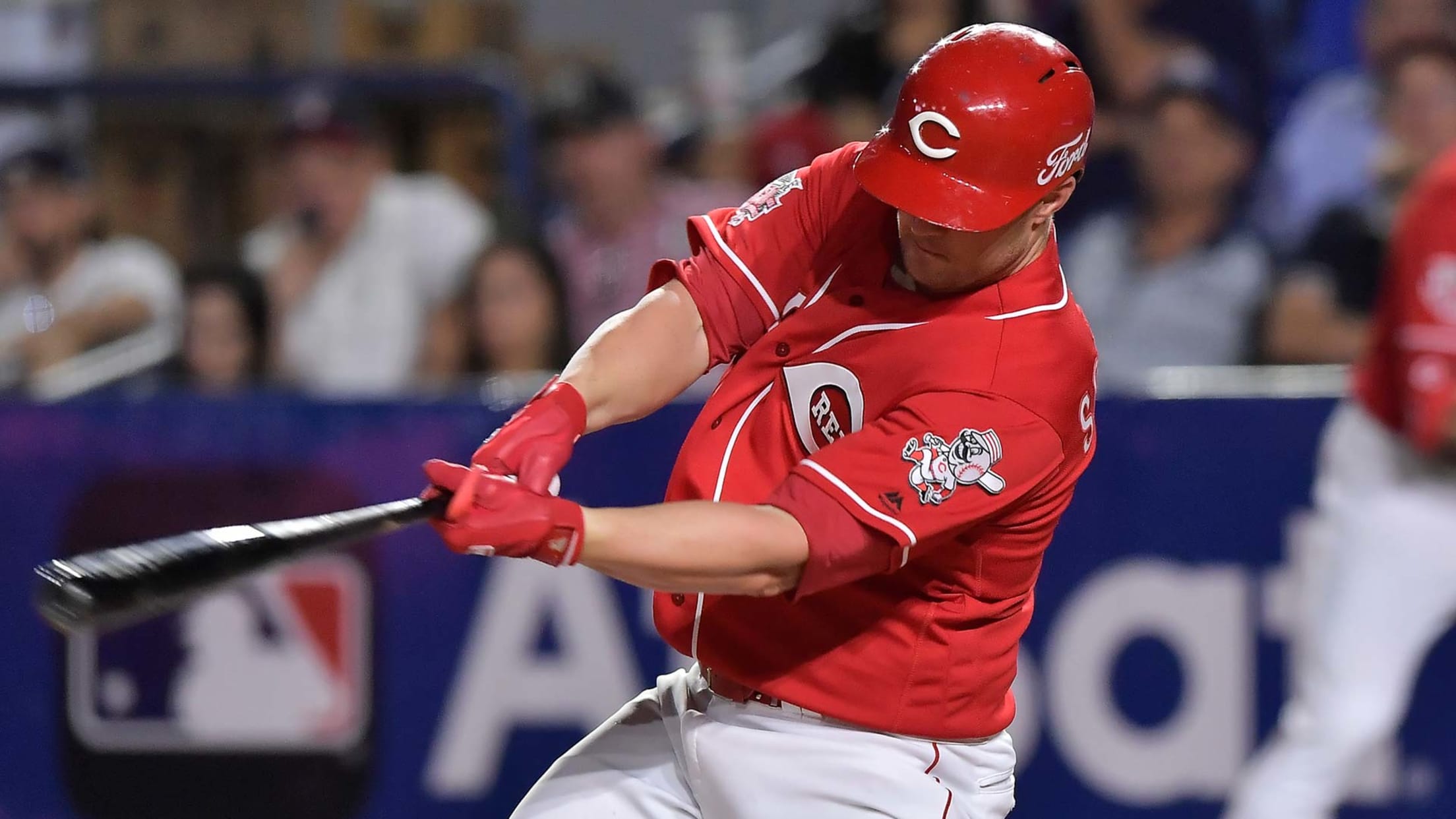 CINCINNATI -- When the Reds decided to bring up their top prospect, Nick Senzel, on Friday to be their regular center fielder, they could have done one of two things with the player he replaced at the position -- Scott Schebler. It's been a rough first month for Schebler, who
Senzel's debut: Here's what you need to know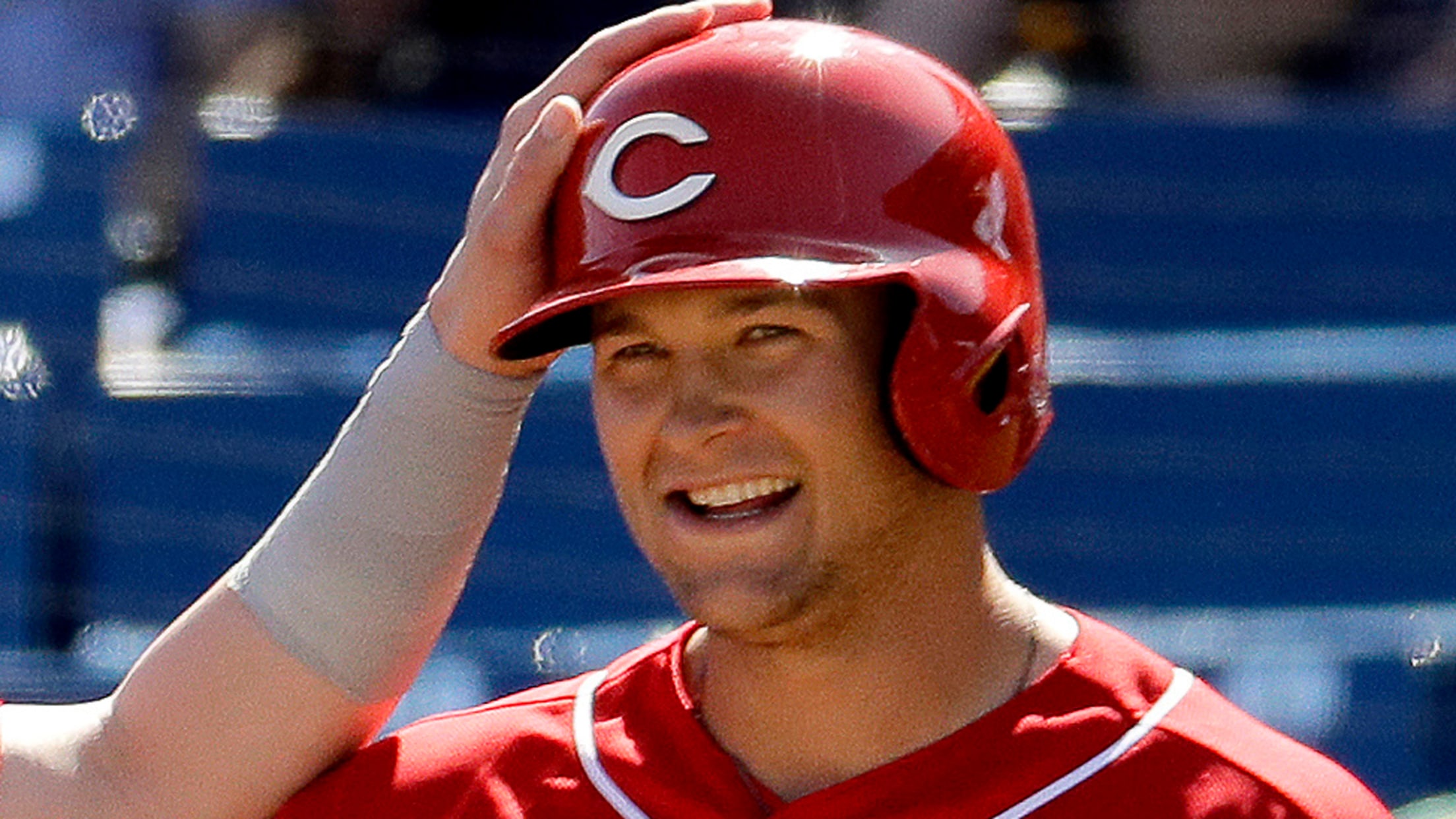 CINCINNATI -- If you're a Reds fan, you've likely been itching for the day that top prospect and center fielder Nick Senzel finally gets his first promotion to the Major Leagues. Now multiply that anticipation to infinity for Senzel and his family. Senzel's debut will be tonight vs. the Giants,
Another phenom joining packed NL ROY race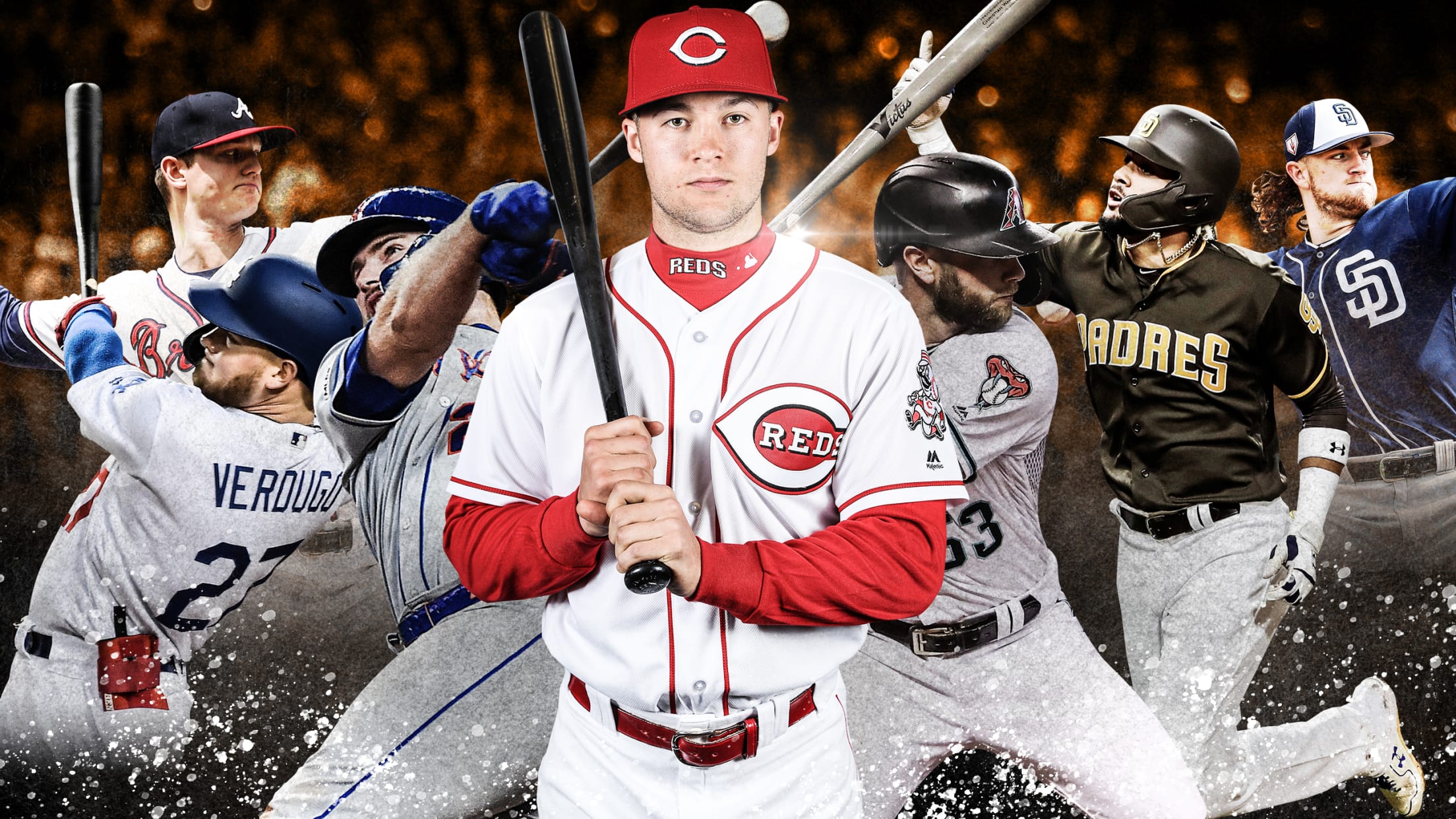 Now it's Nick Senzel's turn. It's a magical moment for Reds fans, who've discussed, debated, and most of all, awaited the arrival of their No. 1 prospect for nearly three years. He was projected to be a cornerstone-type player from the moment the Reds made him the No. 2 overall
Most anticipated debuts in Reds history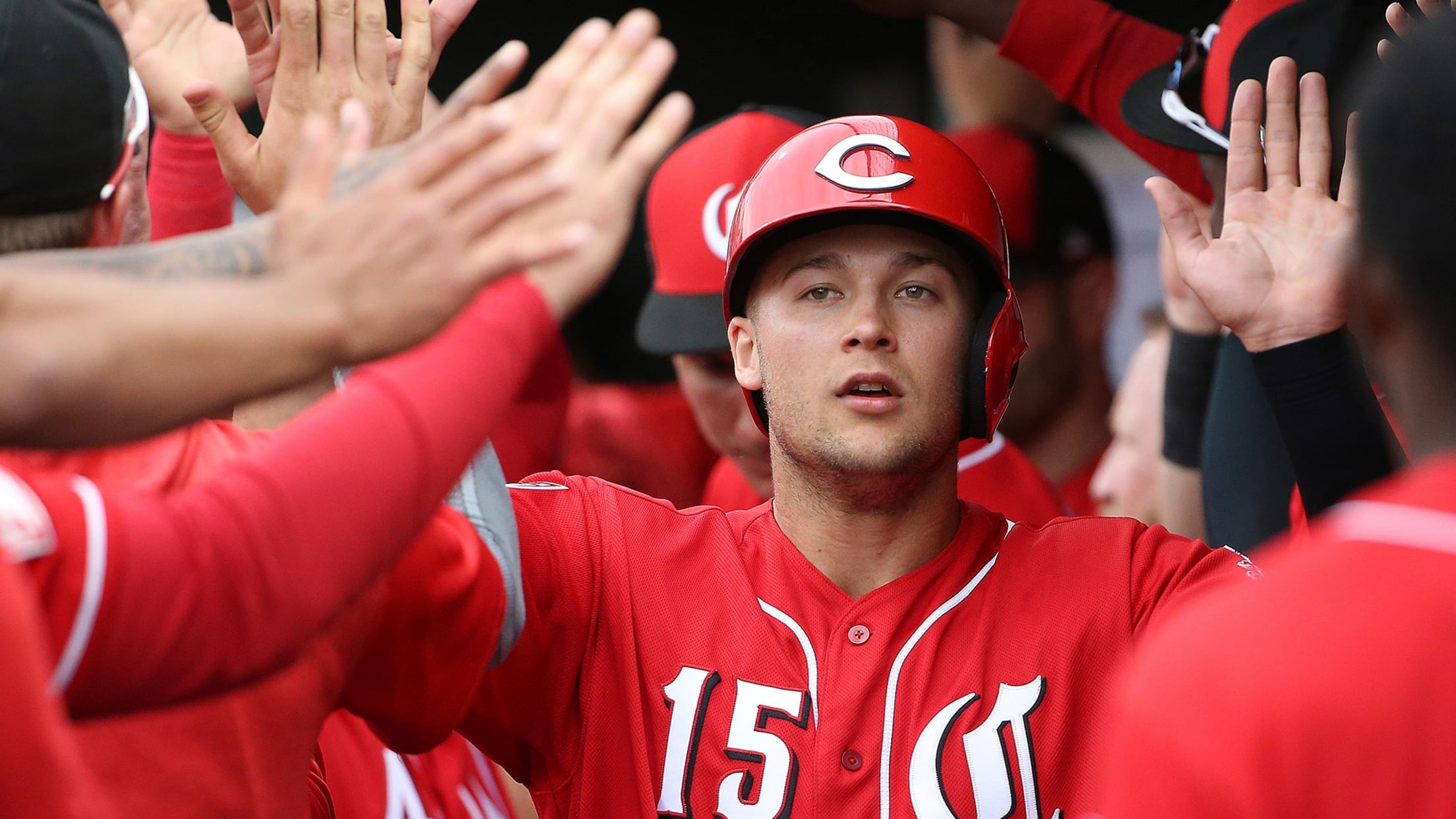 CINCINNATI -- Now part of a franchise tradition that spans 150 years, center fielder Nick Senzel isn't the first highly anticipated player to make his Major League debut with the Reds, and he certainly won't be the last. Senzel, Cincinnati's top prospect and the No. 5 prospect overall per MLB
Reds to call up top prospect Senzel (source)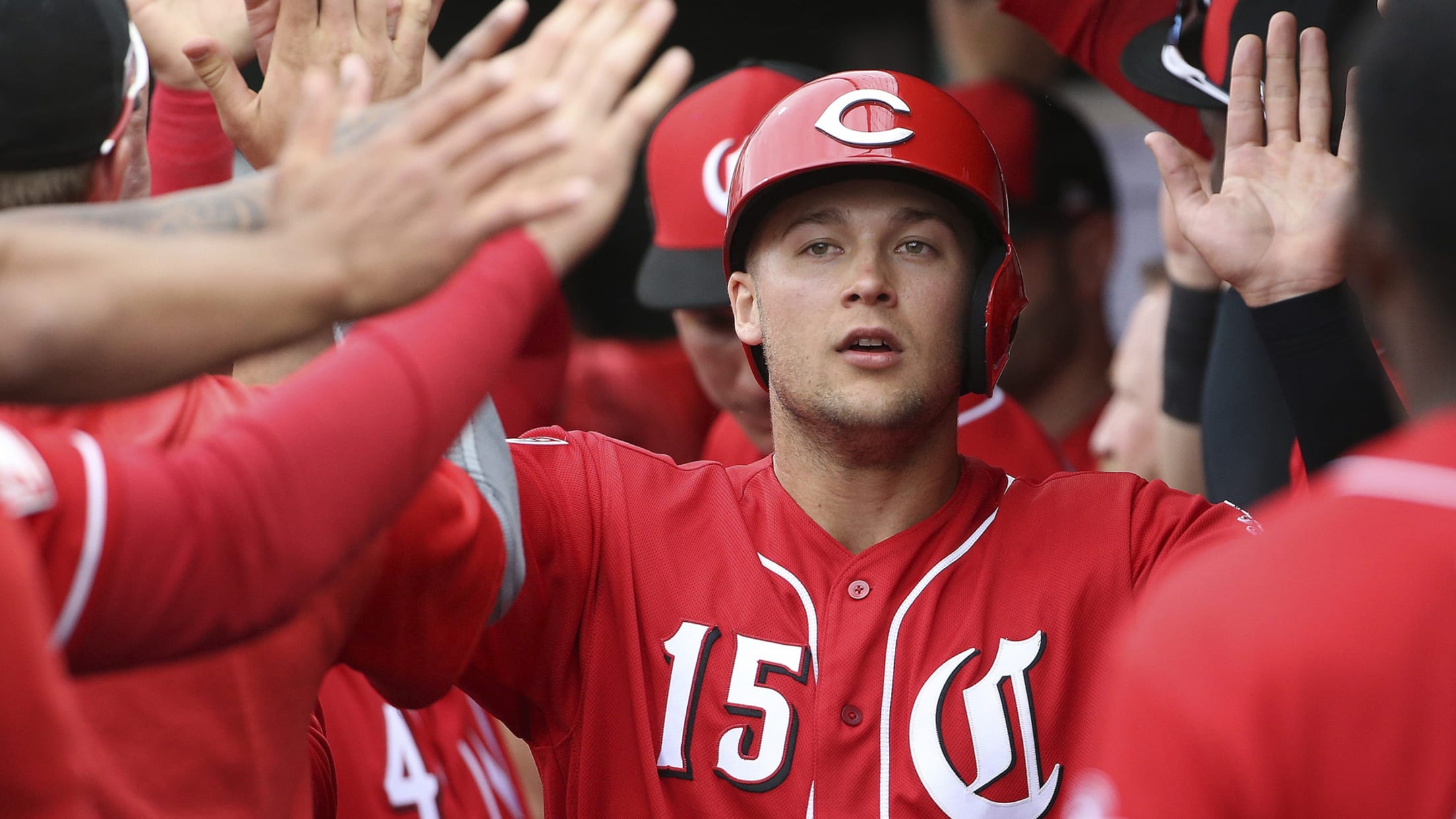 NEW YORK -- Nick Senzel is finally coming to the Majors. The Reds' top prospect will be called up Friday for Cincinnati's homestand opener against the Giants at Great American Ball Park, a source told MLB Pipeline's Jonathan Mayo on Tuesday. The club has not confirmed the report. Senzel is
Senzel: No timetable for big league promotion
Gennett walking in clubhouse; Wood throwing bullpen sessions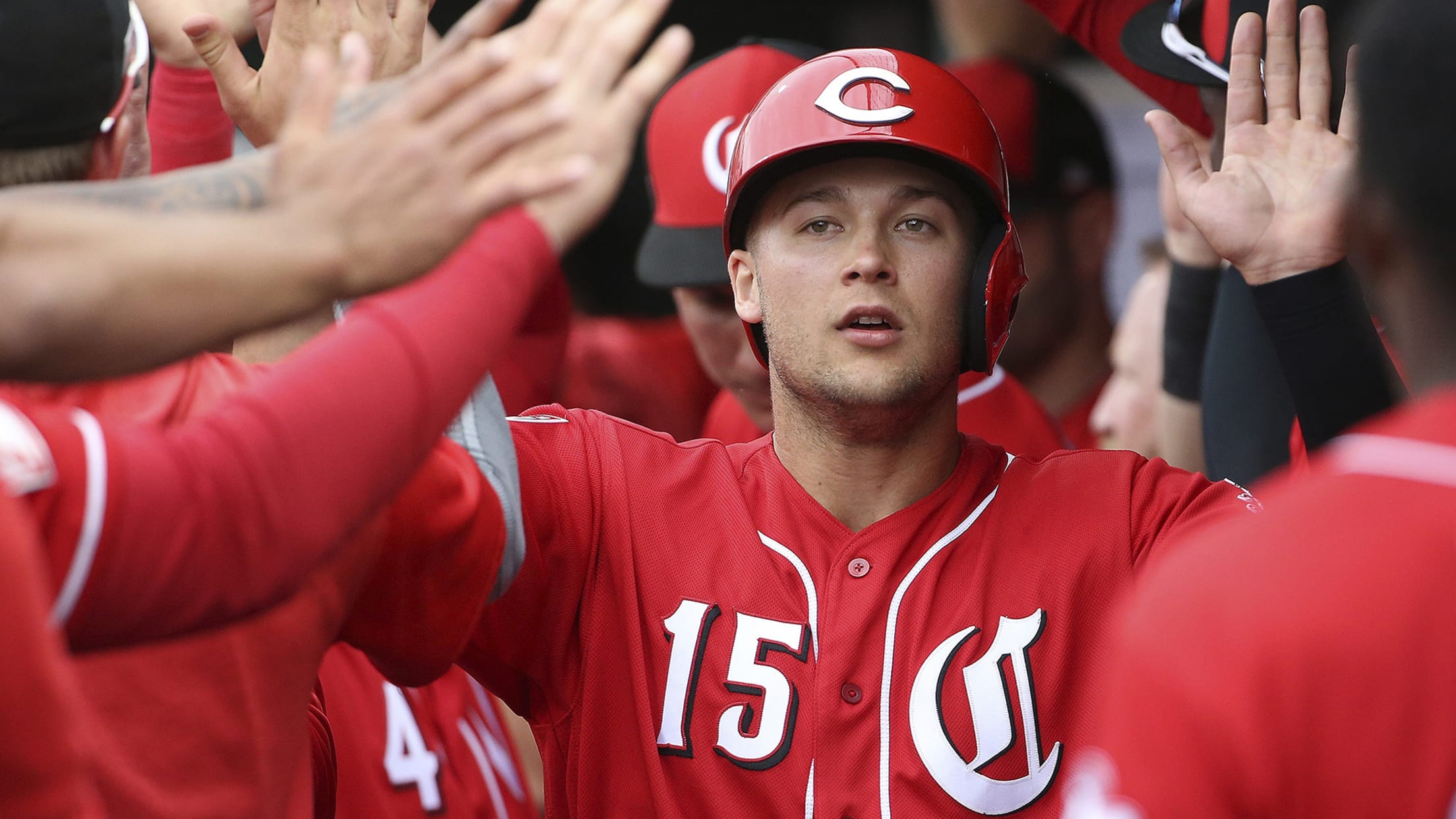 CINCINNATI -- The highly anticipated first big league promotion of baseball's No. 1 prospect, Vladimir Guerrero Jr., is happening when he joins the Blue Jays on Friday. Reds fans have been just as antsy to see the Reds' No. 1 prospect -- and No. 5 overall -- Nick Senzel reach
Top prospect Senzel to report to Triple-A
Votto sits again with back tightness; Iglesias on strikeout run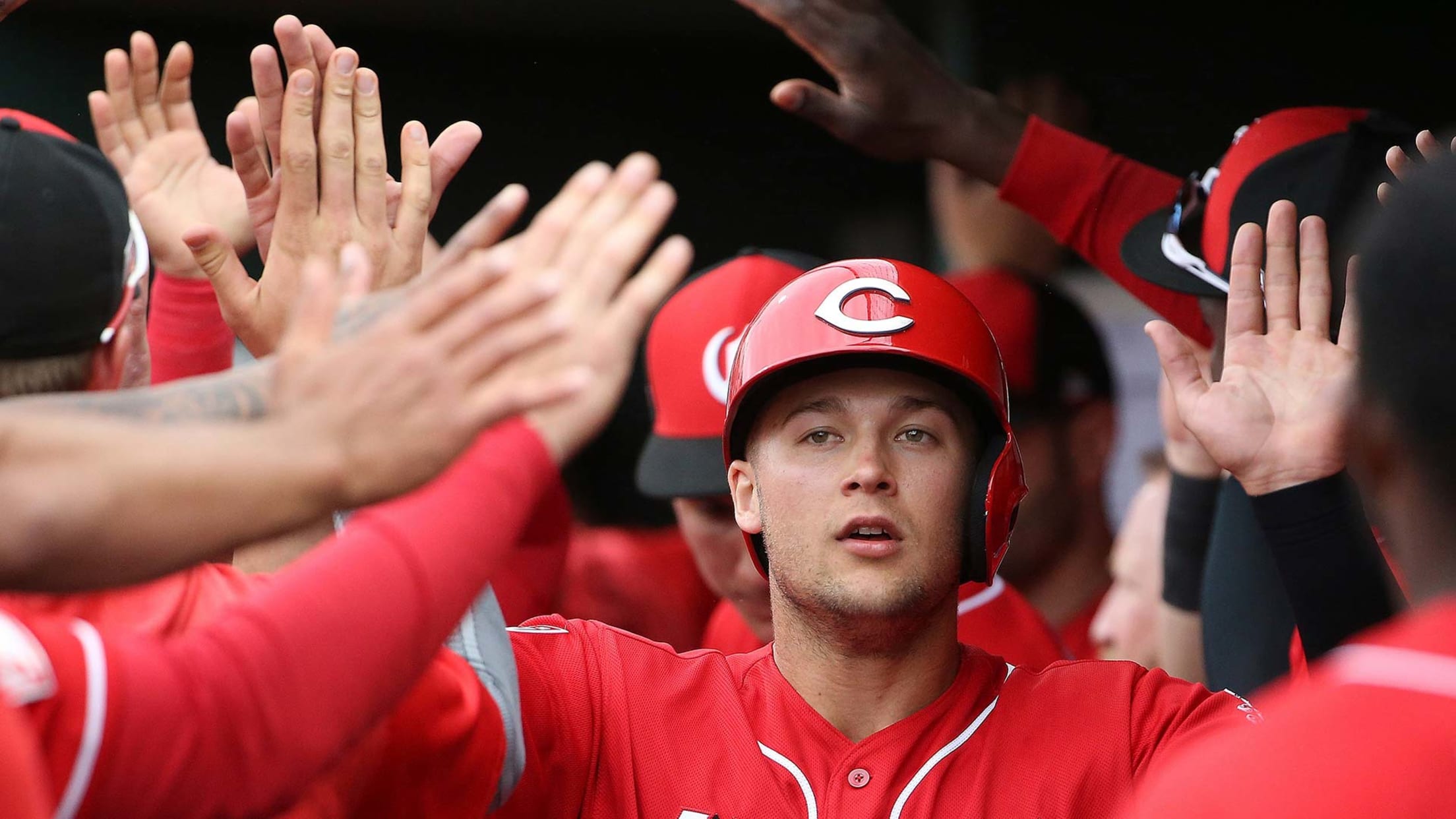 SAN DIEGO -- Nick Senzel, the No. 5 prospect in baseball, per MLB Pipeline, will begin his 2019 regular season Tuesday at Triple-A Louisville. Senzel has been sidelined since sustaining a sprained right ankle while sliding into second base in a Minor League game in Spring Training on March 25.
5 NL Central prospects to watch early in '19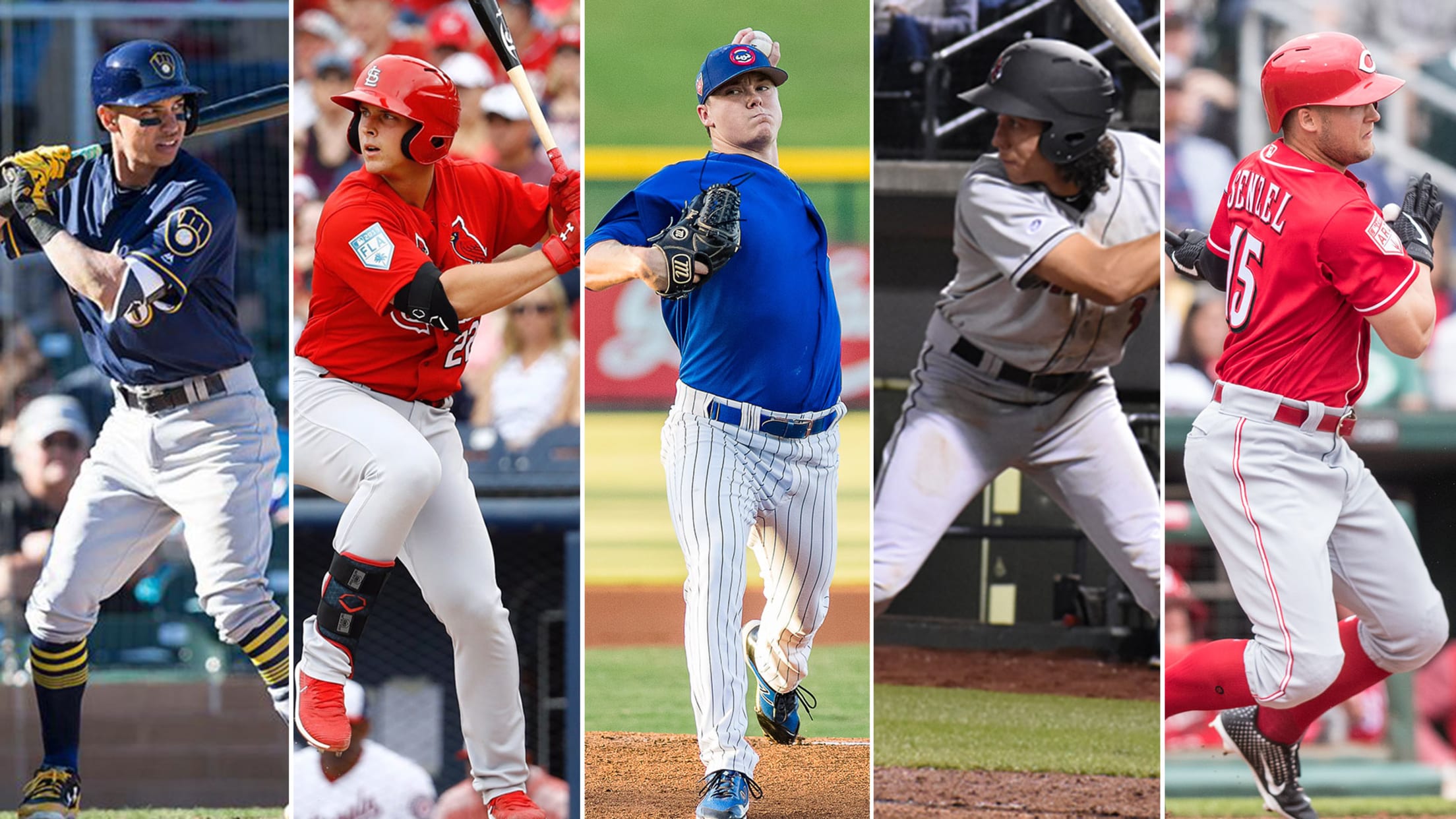 For many prospects, Spring Training offered the opportunity to make an impression in front of Major League staff. Now, with Minor League seasons in full swing, their challenge is to remain on those radars. While this may not be a time when clubs are seeking to make wholesale roster changes,
Senzel ramping up baseball activities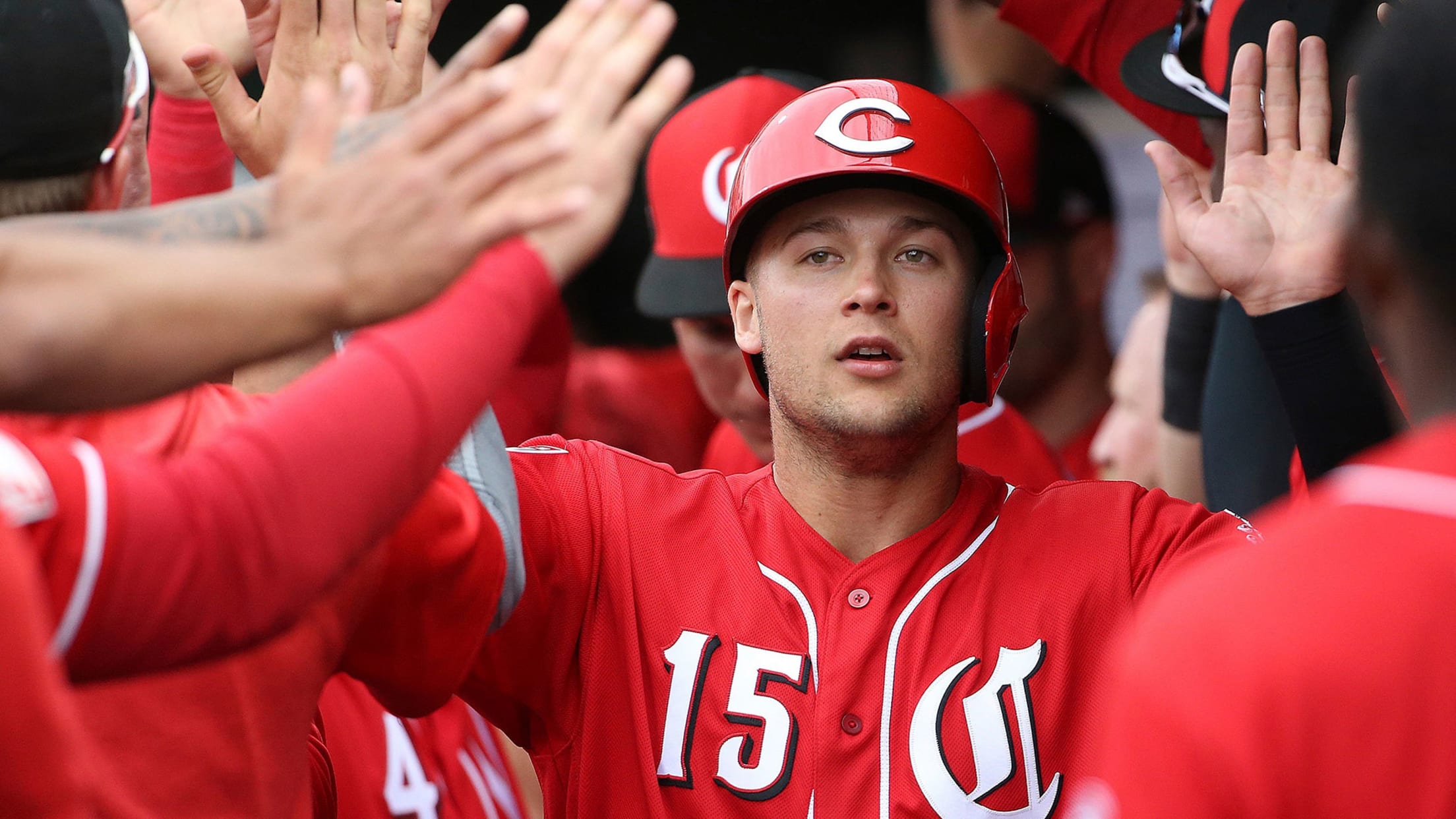 CINCINNATI -- Top Reds prospect and center fielder Nick Senzel has been making progress in his efforts to return from a sprained right ankle. After he shed a protective boot last week, Senzel has resumed several baseball activities. "Nick has been throwing long toss, has begun running on the field,
Starting spots for Reds' Top 30 prospects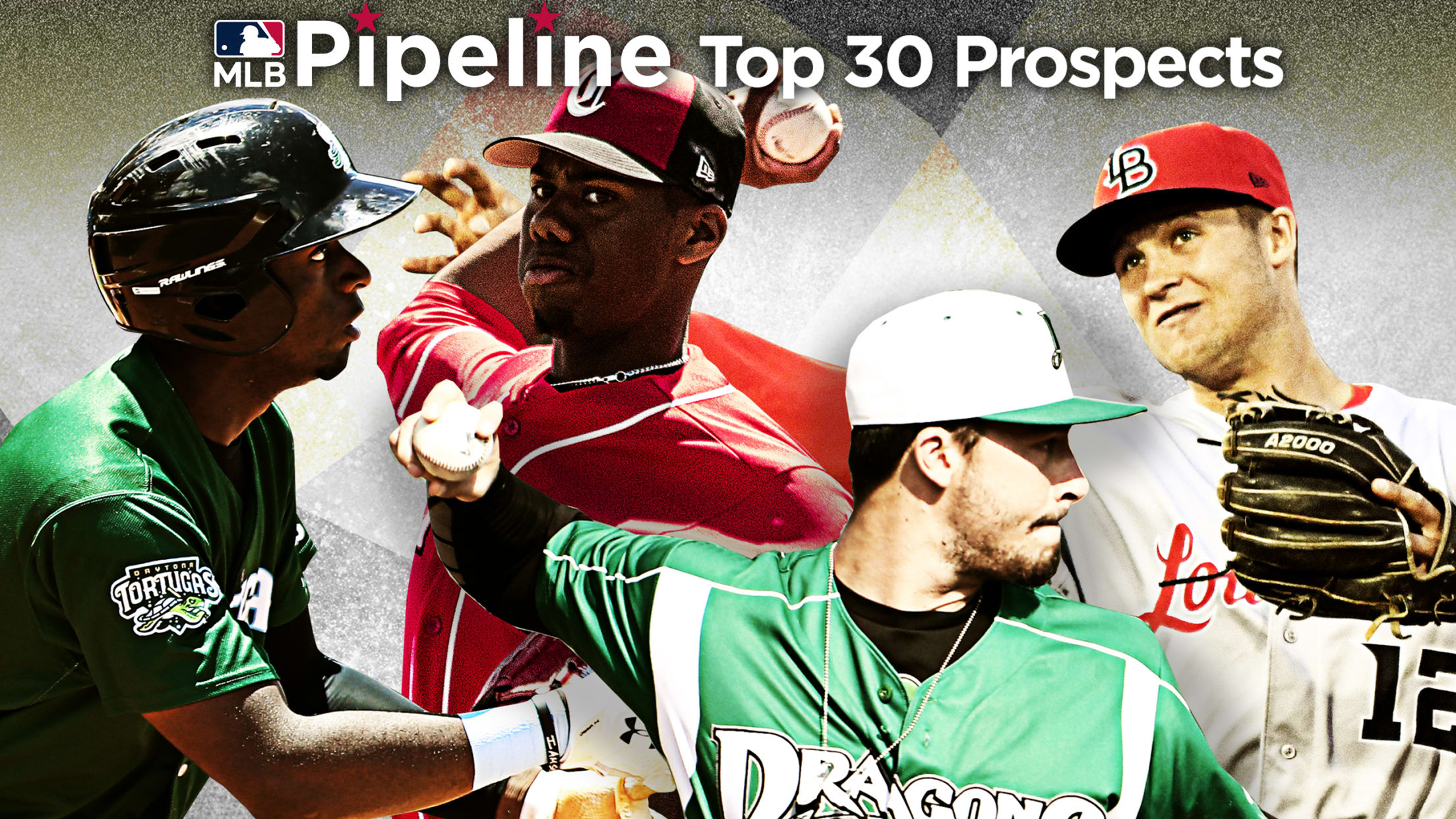 With the 2019 Minor League Baseball season getting underway, here's a look at where the Reds' Top 30 prospects are starting the year. We also identify the prospect who just missed the Top 30 list, a player who didn't make the big league Opening Day roster but should make an
Prospect Hunter Greene to have TJ surgery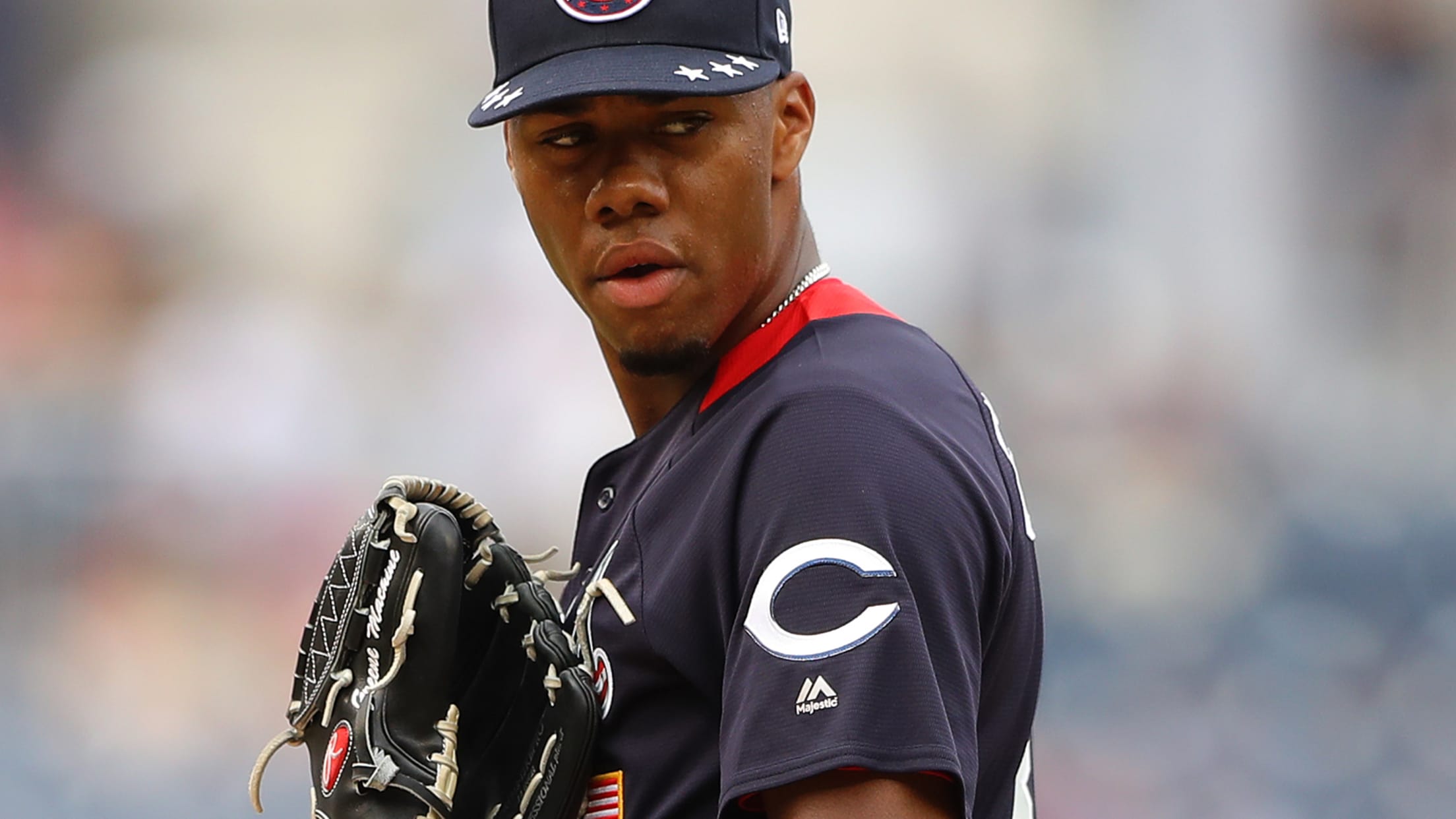 CINCINNATI -- The Reds hoped to avoid surgery on the elbow of their top pitching prospect, Hunter Greene, but he and the club were left with no other choice. On Monday, it was revealed that Greene will need Tommy John surgery to repair the ulnar collateral ligament in his right
Senzel diagnosed with right ankle sprain
Stephenson edges Wisler for final 25-man roster spot; Farmer ends spring with two-run homer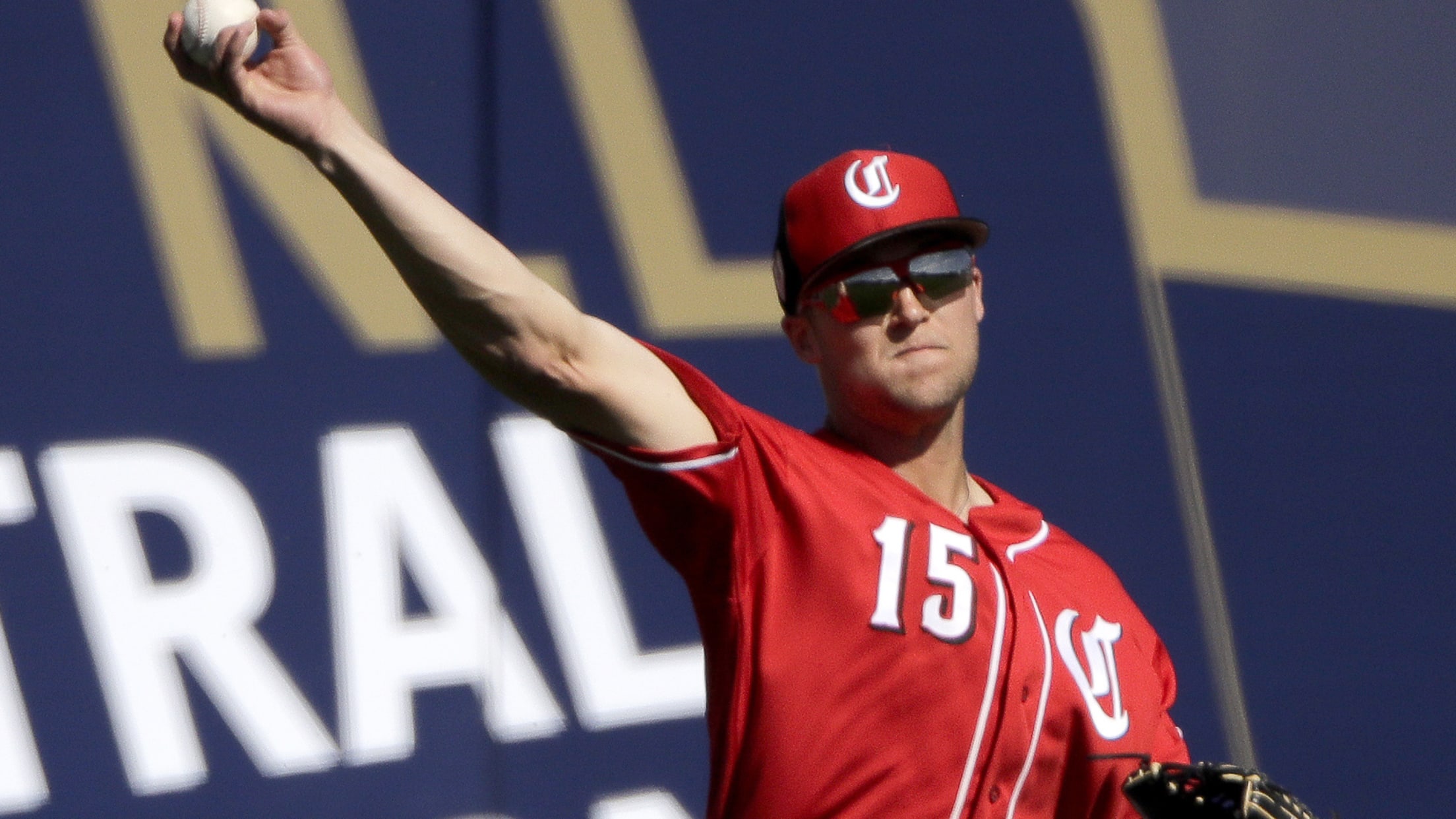 ATLANTA -- The Reds seem to have avoided the worst with top prospect Nick Senzel's ankle injury. The center-field prospect underwent an MRI and X-rays Tuesday, and he was diagnosed with a right ankle sprain. Senzel rolled the ankle sliding into second base during a game in Minor League camp
Senzel sidelined by right ankle sprain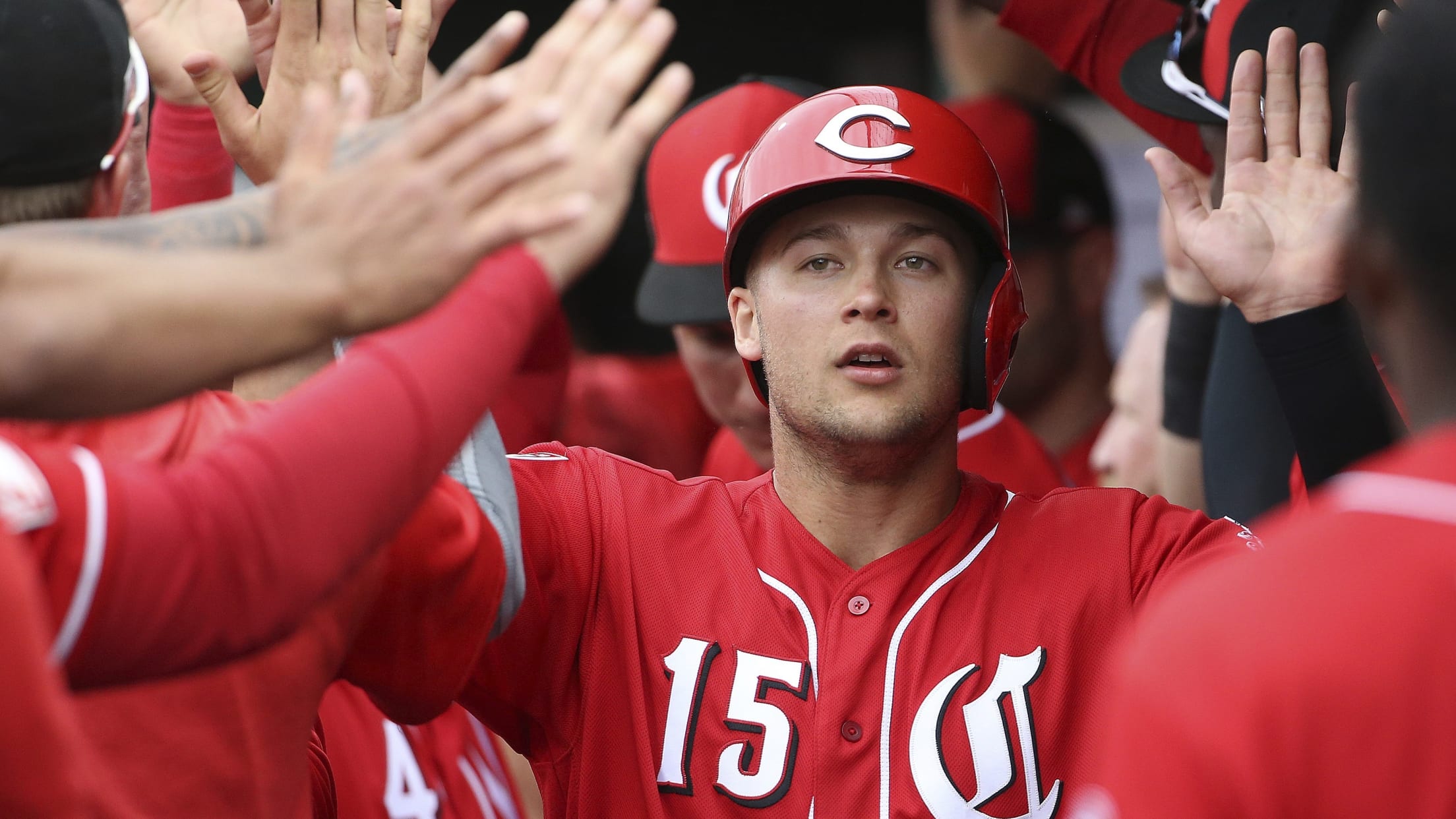 Nick Senzel left a Minor League game Monday after suffering a right ankle sprain, and the Reds announced via Twitter on Tuesday that he'll be in a boot for one to two weeks. The injury occurred as Senzel was sliding into second base, Reds manager David Bell told reporters on