Lodolo's rapid education extends to spring camp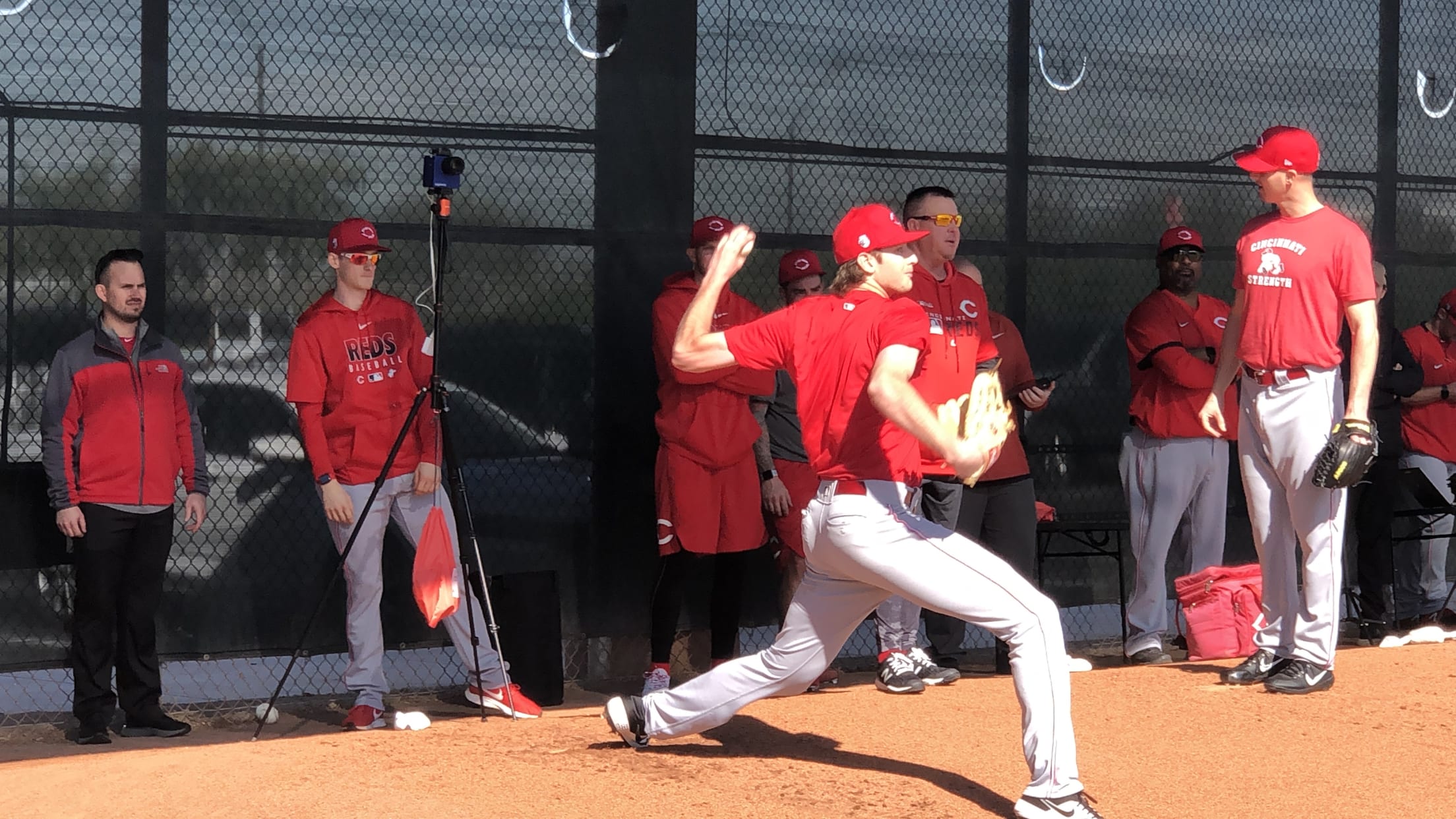 GOODYEAR, Ariz. -- Professional baseball life has come pretty fast at Reds starting pitcher prospect Nick Lodolo. The 6-foot-6 left-hander was the seventh overall pick by the organization in last summer's MLB Draft. Unlike most prospects at this stage however, Lodolo's first pro Spring Training is with the big league
Higher call? '20 may be dream year for Reds' C
Notable progress in all-around game has Stephenson on verge of bigs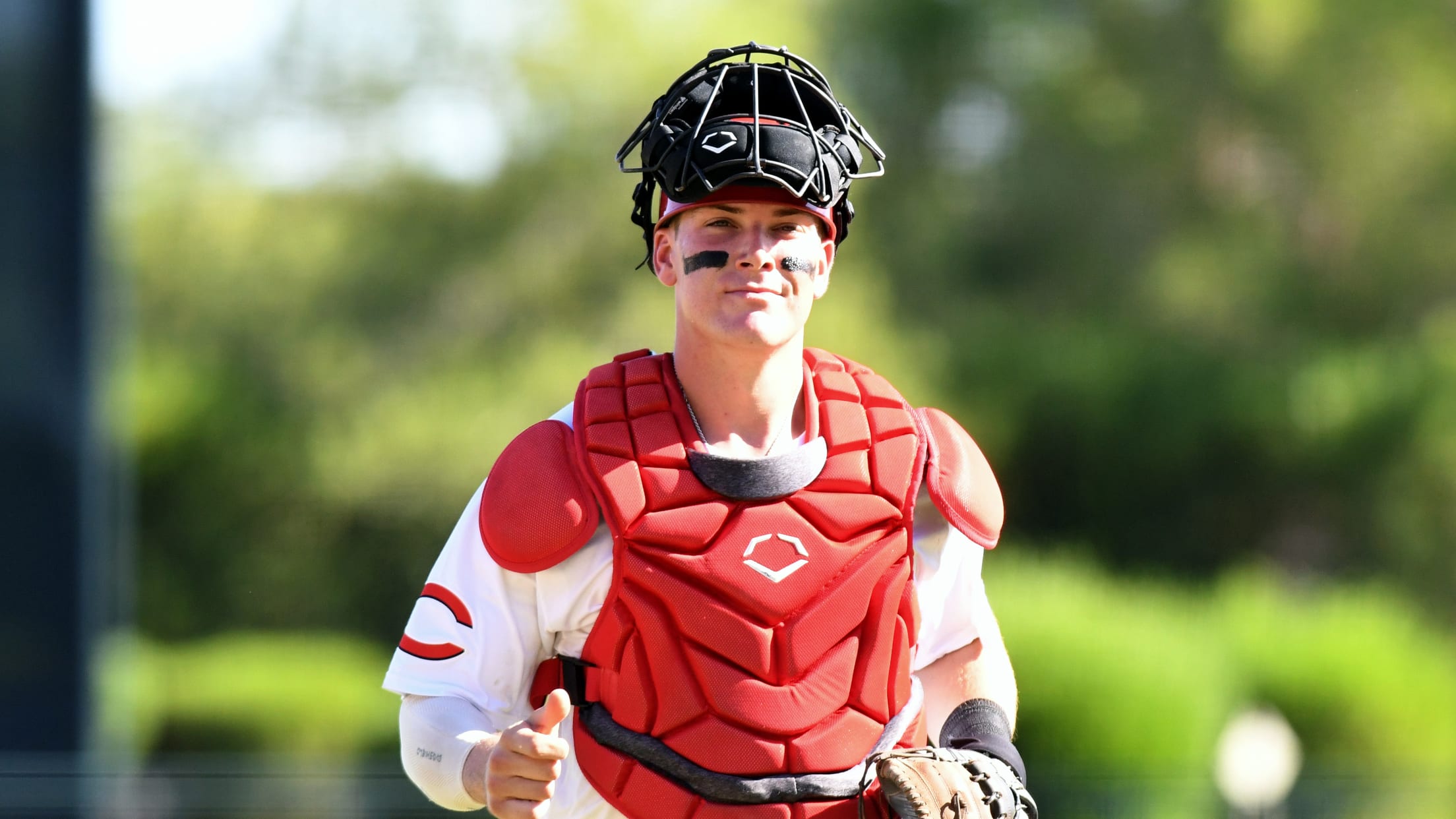 CINCINNATI – Reds top catching prospect Tyler Stephenson knows he's inching ever so close to reaching the big leagues. More pieces seemed to fall into place over the past year, setting him up to achieve his dream in 2020. First, Stephenson had the best hitting season of his pro career
Cincinnati prospects give back to community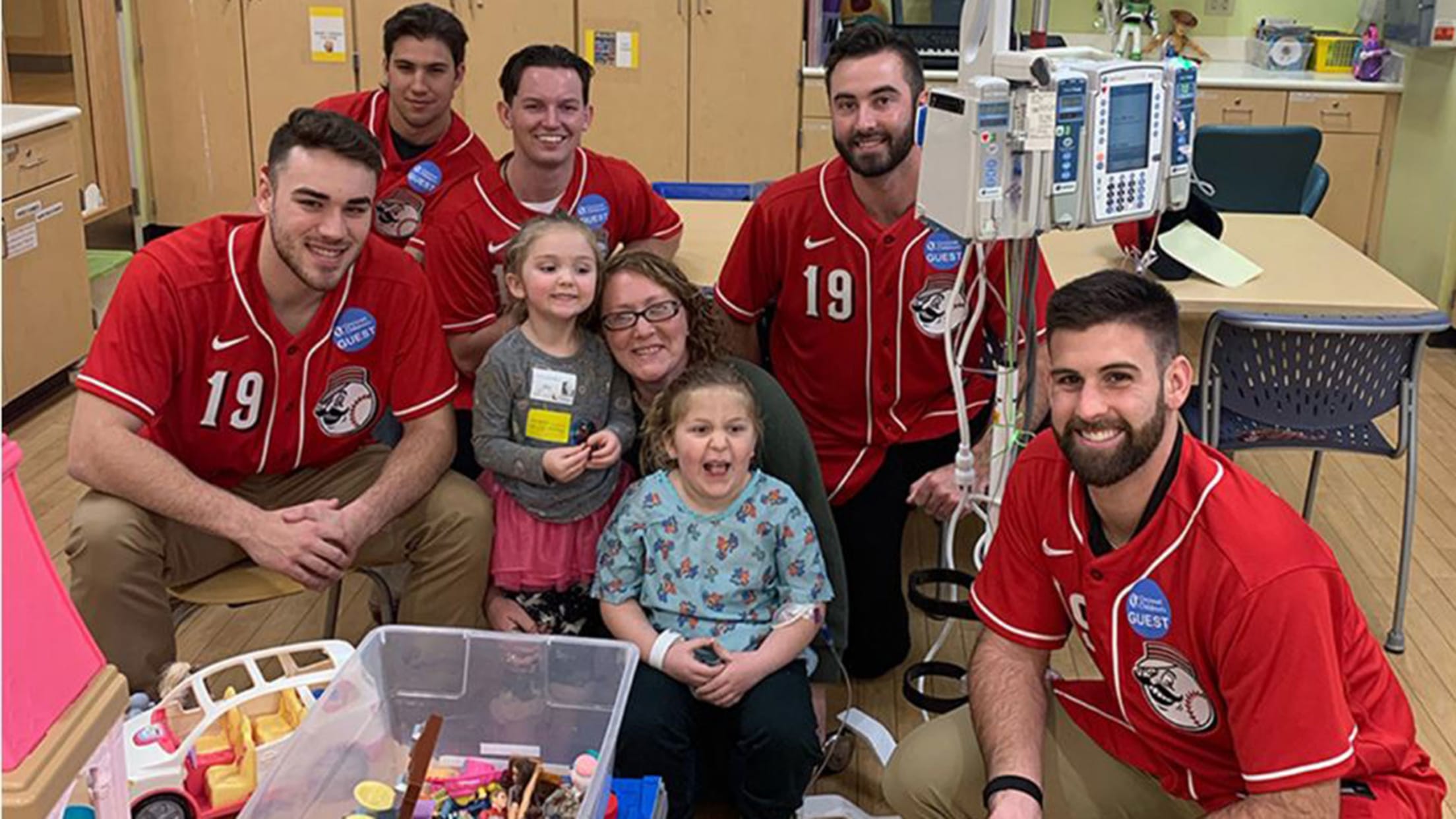 CINCINNATI -- For the fourth consecutive year, a group of Reds prospects took some time to lend a hand in the Cincinnati community before participating in the team's biggest event of the offseason, FOX Sports Ohio Redsfest presented by PNC Bank. Last Friday morning, 14 players split up between three
Reds acquire De León, add 4 others to 40-man
No. 4 prospect Santillan among players protected from Rule 5 Draft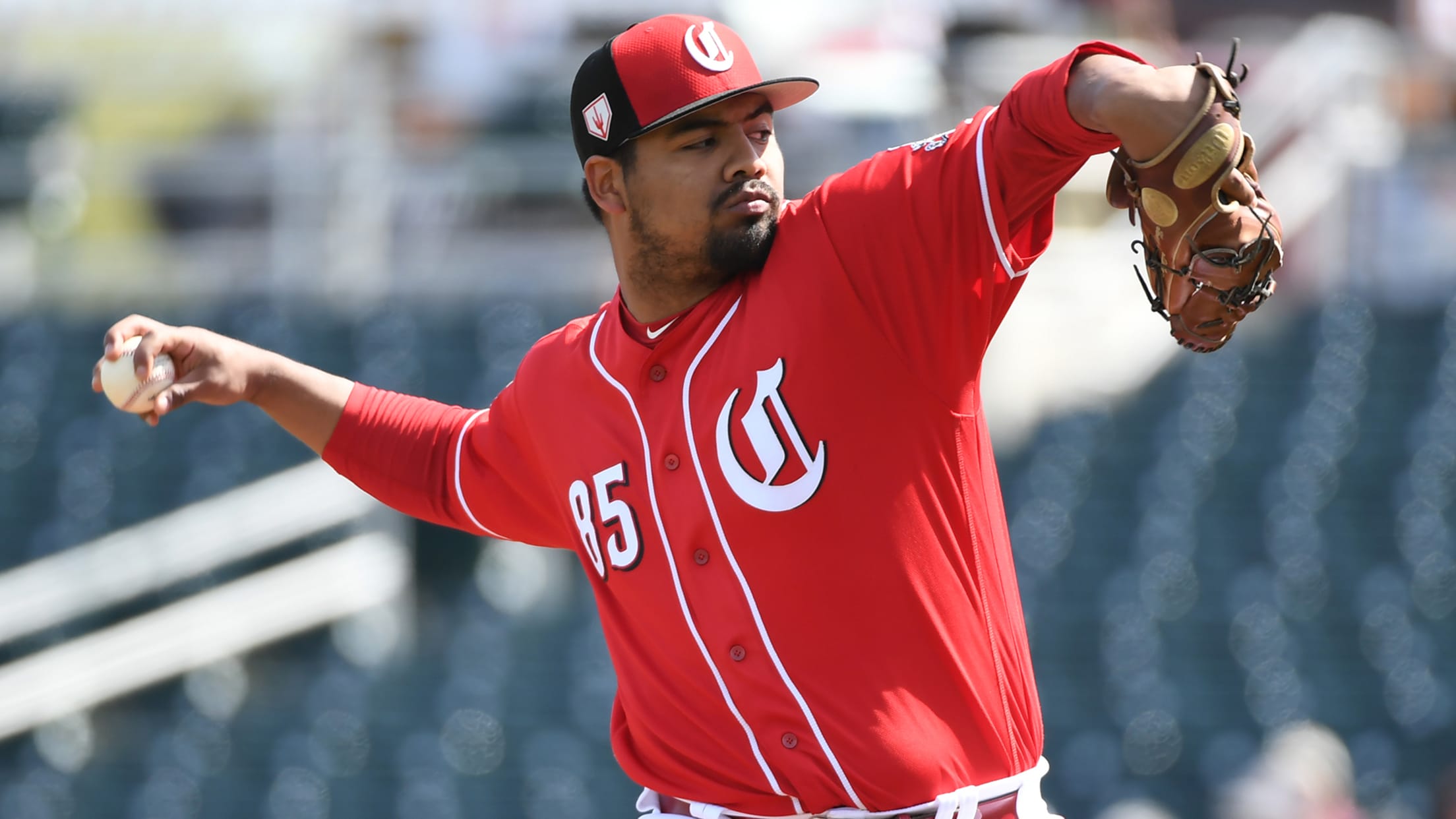 CINCINNATI – With the annual Rule 5 Draft looming next month -- when exposed players can be taken by other clubs -- the Reds added four prospects to their 40-man roster on Wednesday to protect them from being selected. The club also made a trade to acquire right-handed pitcher José
Reds Arizona Fall League updates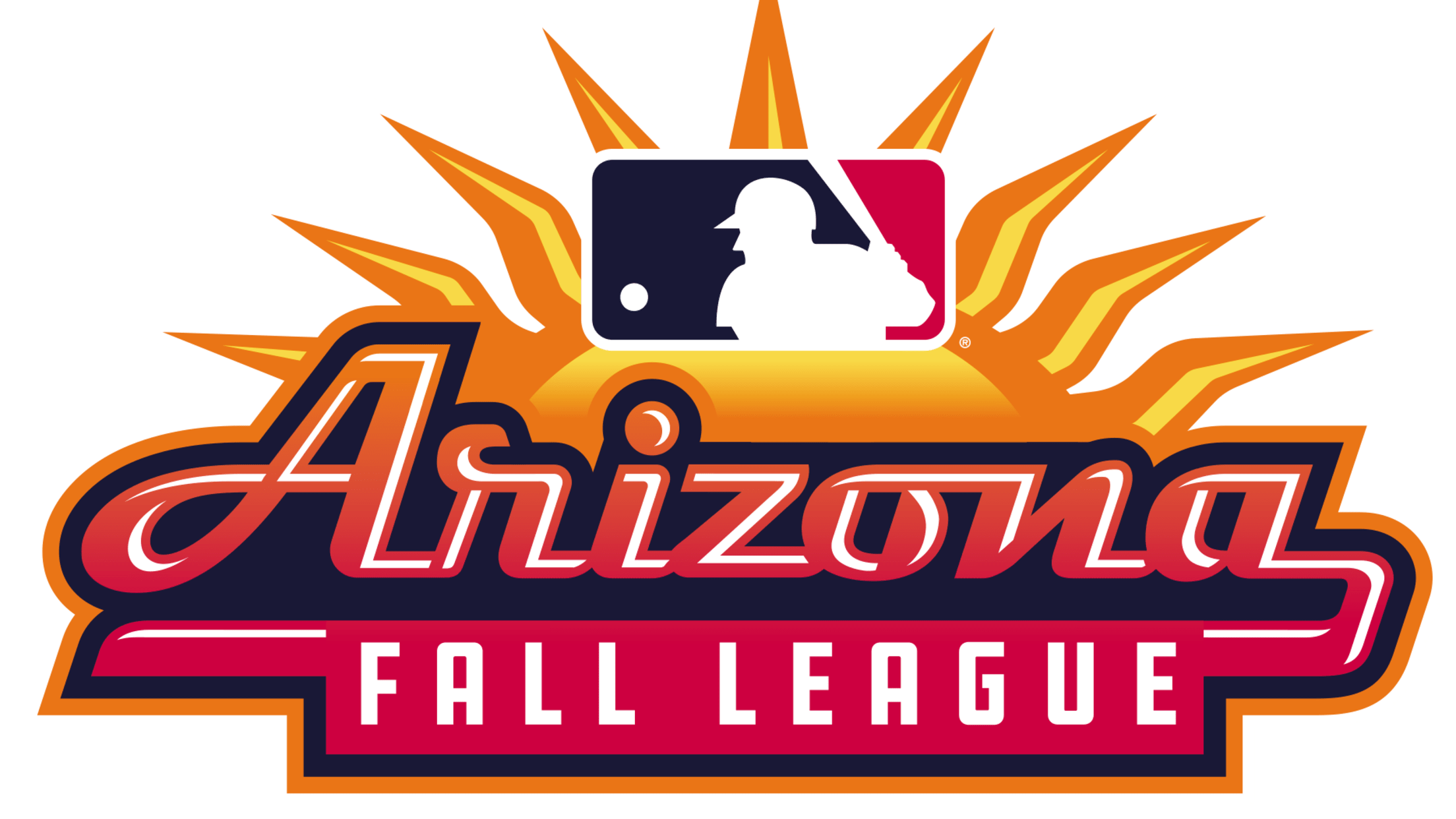 Eight Reds prospects are playing for the Glendale Desert Dogs in the 2019 Arizona Fall League: Third baseman Jonathan India (No. 3, MLB No. 93), catcher Tyler Stephenson (No. 7), shortstop Jose Garcia (No. 9), outfielder Stuart Fairchild (No. 16), right-hander Jordan Johnson, right-hander Diomar Lopez, right-hander Dauri Moreta, and
AFL preparing Stephenson for leap to Triple-A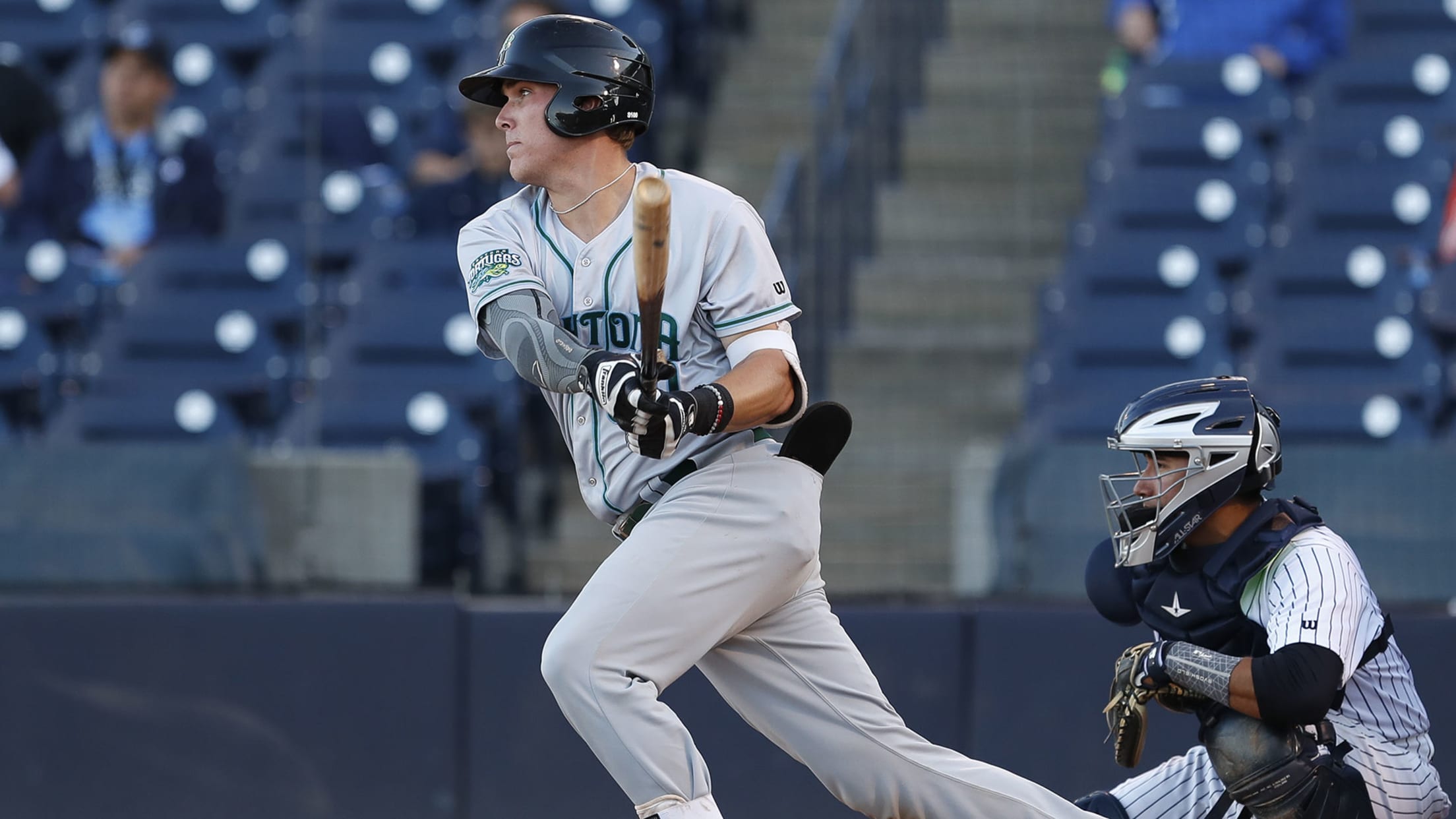 SCOTTSDALE, Ariz. -- The Reds have been patient with Tyler Stephenson's development since they selected him 11th overall in the 2015 Draft. He spent his first two full pro seasons at low Class A Dayton while battling injuries, and he has advanced a level at a time since. After Stephenson
India learning to be a complete hitter at AFL
Reds' No. 5 prospect among eight playing in Arizona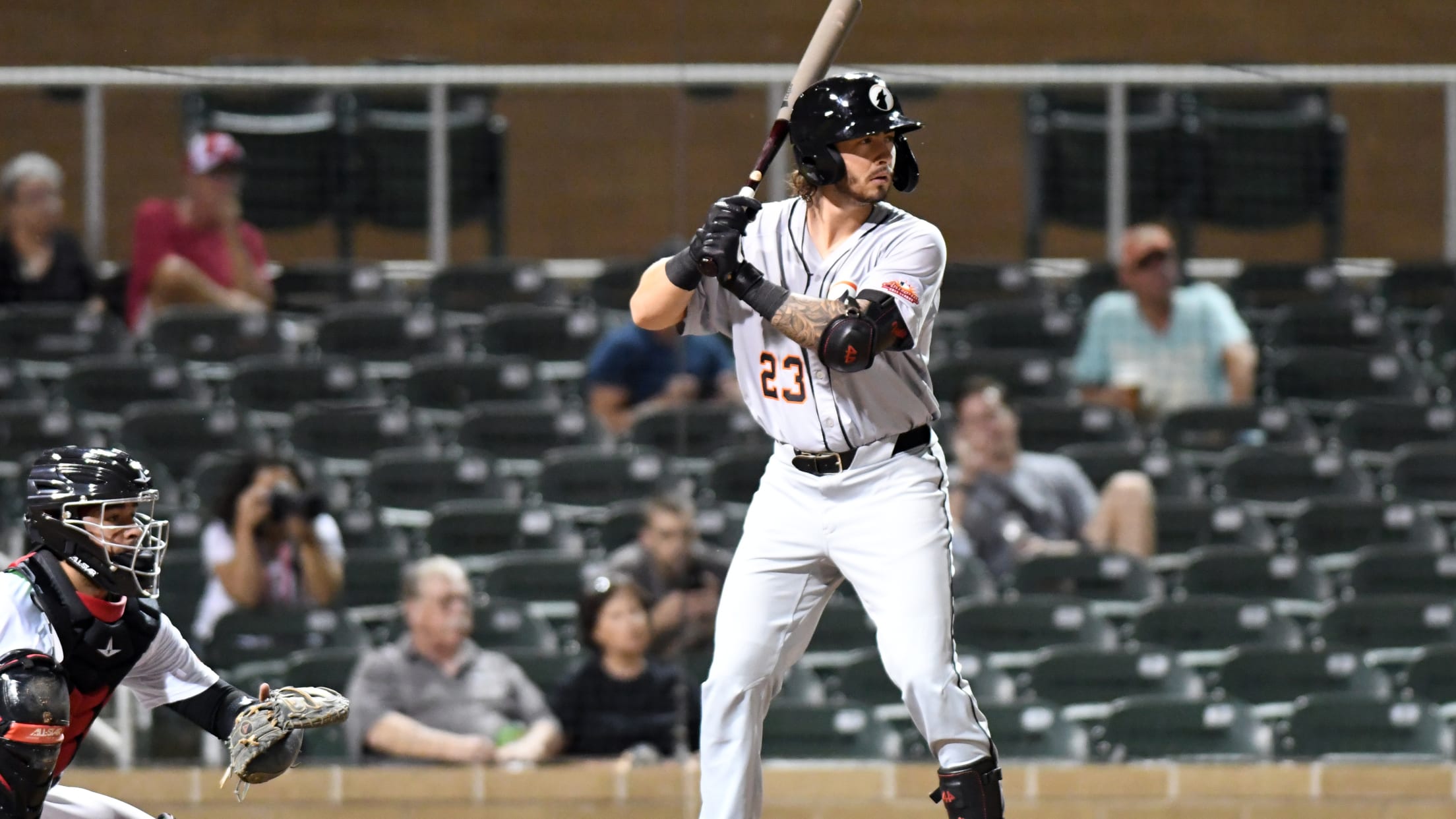 After a solid first full season of professional baseball, the Reds sent Jonathan India to the Arizona Fall League to further develop his game and potentially expedite his path to the Majors. The fifth overall pick from the 2018 Draft reached Double-A late in '19 and didn't take long to
2017 int'l signee aims to find footing in AFL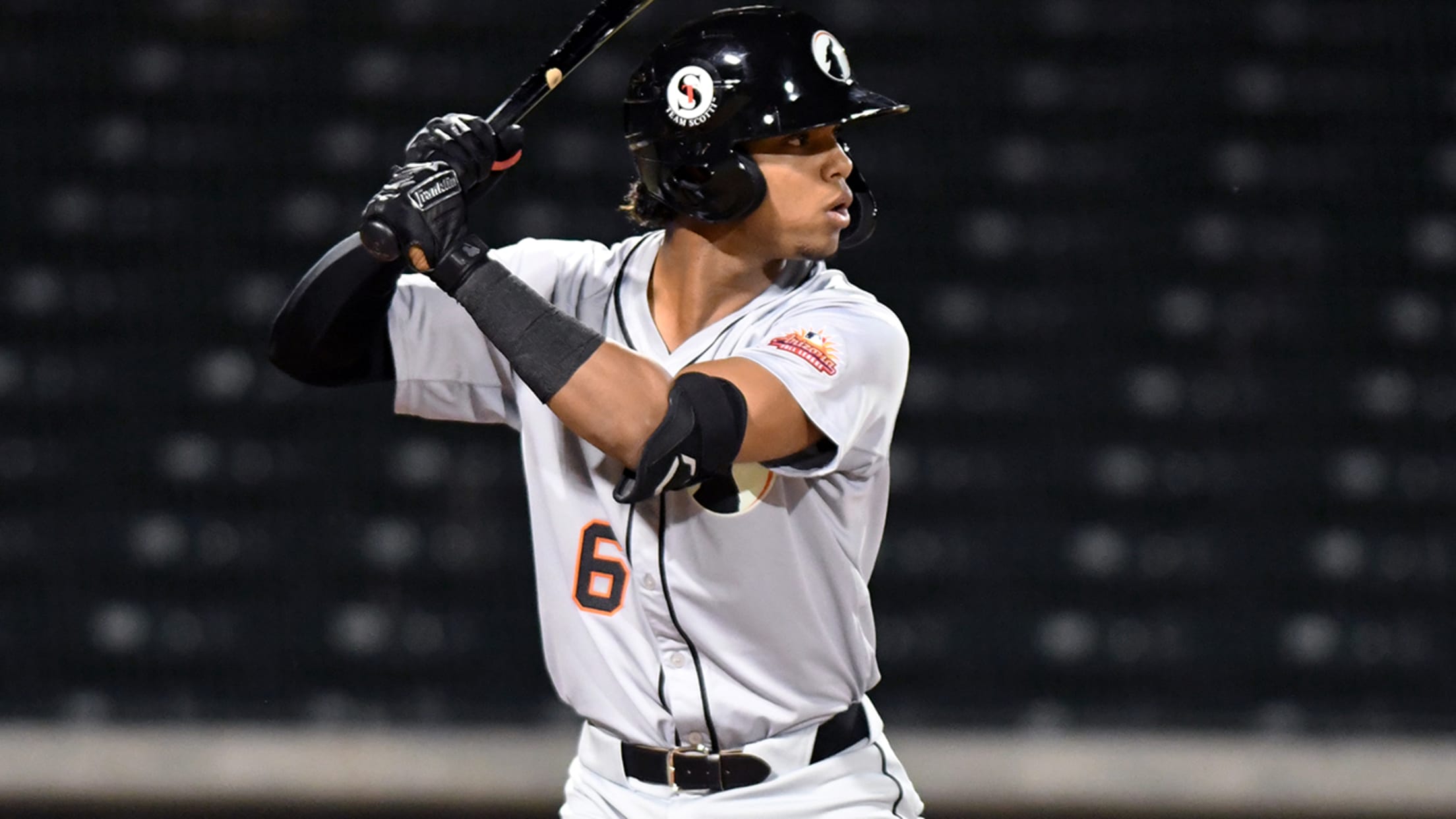 SCOTTSDALE, Ariz. – Reds prospect Jose Israel Garcia signed for millions of dollars without a ton of fanfare two years ago. He had his share of tryouts for teams at the time like most international prospects, but most clubs pigeonholed him as a defense-first second baseman with a light bat.
Pipeline names Reds Prospects of the Year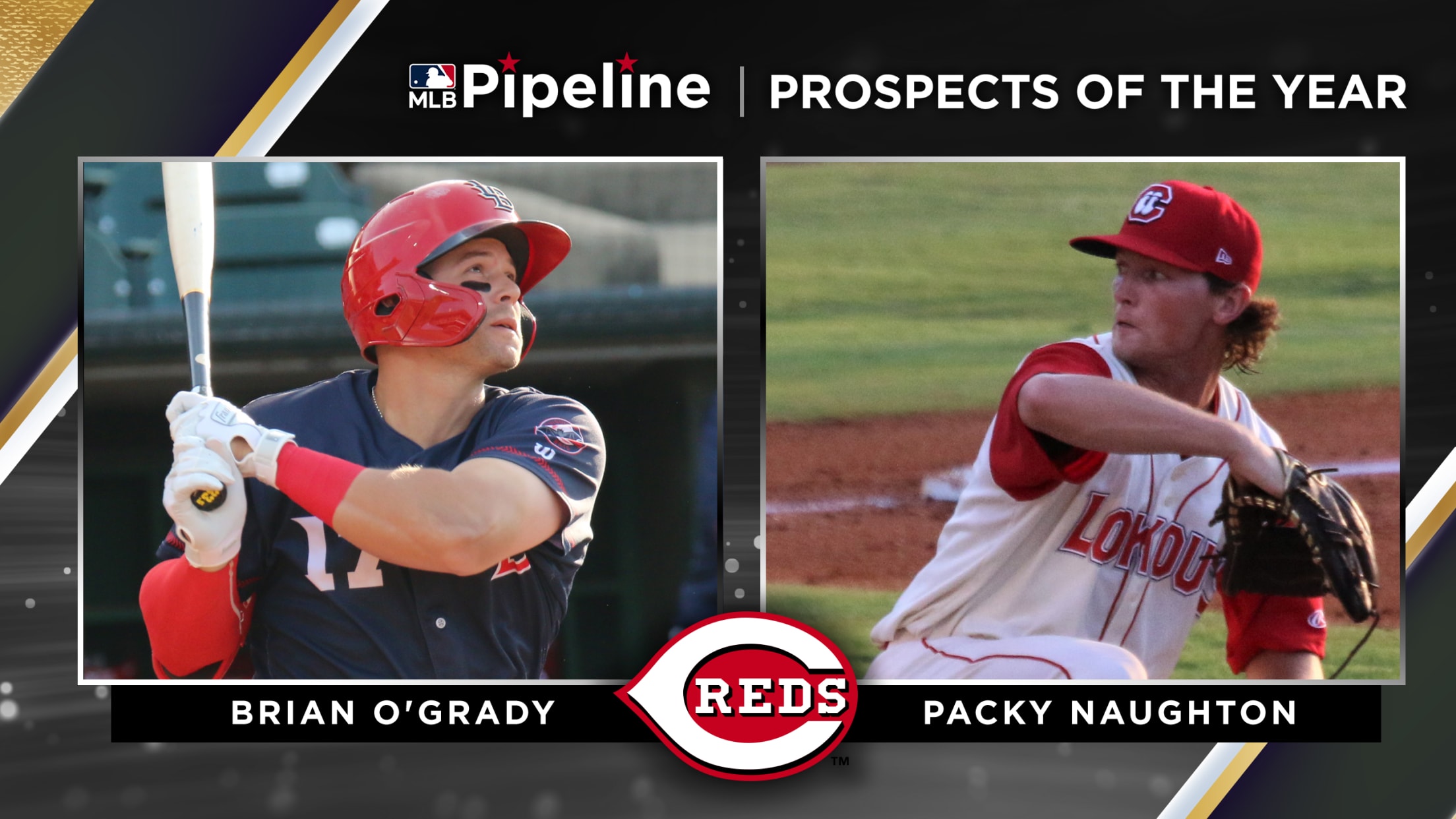 CINCINNATI -- Reds outfielder Brian O'Grady had a breakout 2019 season for Triple-A Louisville, but he really turned the corner in the latter half of 2018. Left-handed pitching prospect Packy Naughton, on the other hand, endured a challenging '18, learned from the experience and made big leaps. MLB Pipeline named
Winker continues treatment: 'It's been slow'
Suarez puts on a show in Miami; Arizona Fall League rosters set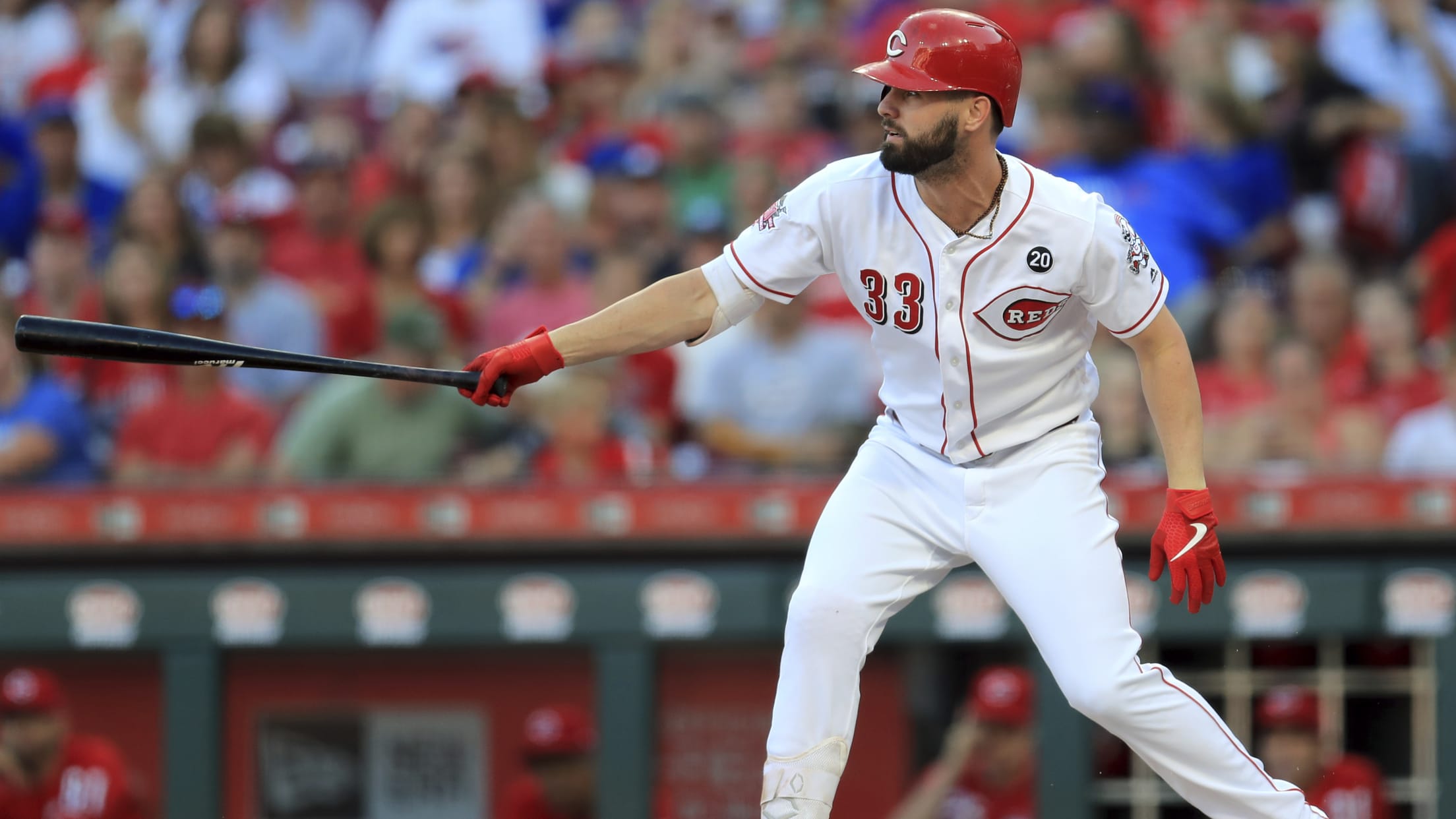 MIAMI -- The Reds once thought that outfielder Jesse Winker's upper back spasms would keep him out for only a few days back on Aug. 16. Then he was placed on the 10-day injured list on Aug. 22. Wednesday's latest development strongly indicated that Winker won't be back soon. Manager
Is there another Aristides Aquino out there?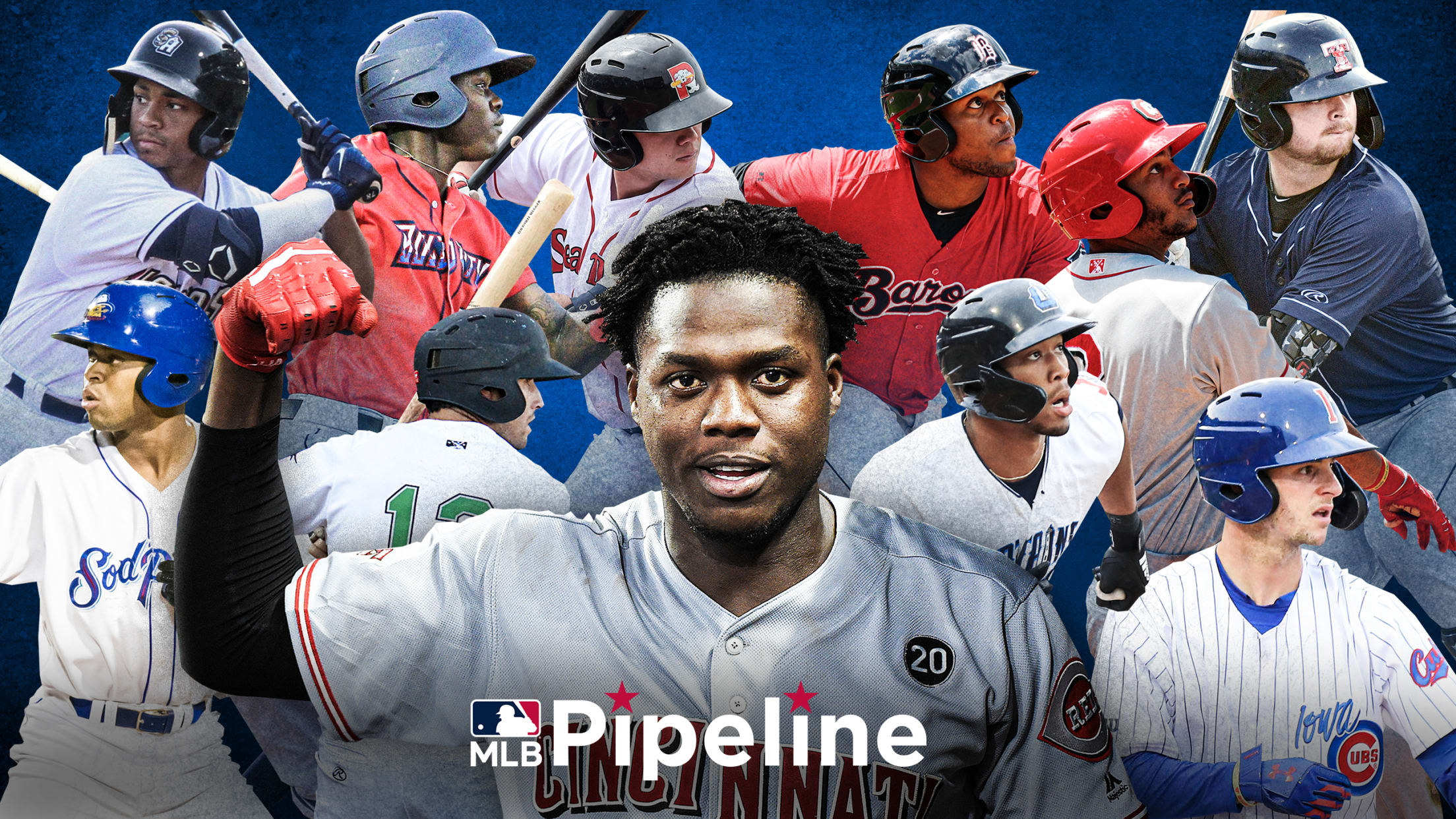 After winning Reds Minor League player of the year honors in 2016, Aristides Aquino stalled mightily in Double-A during the next two seasons. He did slam 37 homers in 245 games at Penascola, but he batted an overall .227/.293/.421 and fell out of the Reds' Top 30 Prospects list. While
Reds stay busy, trade Roark and Gennett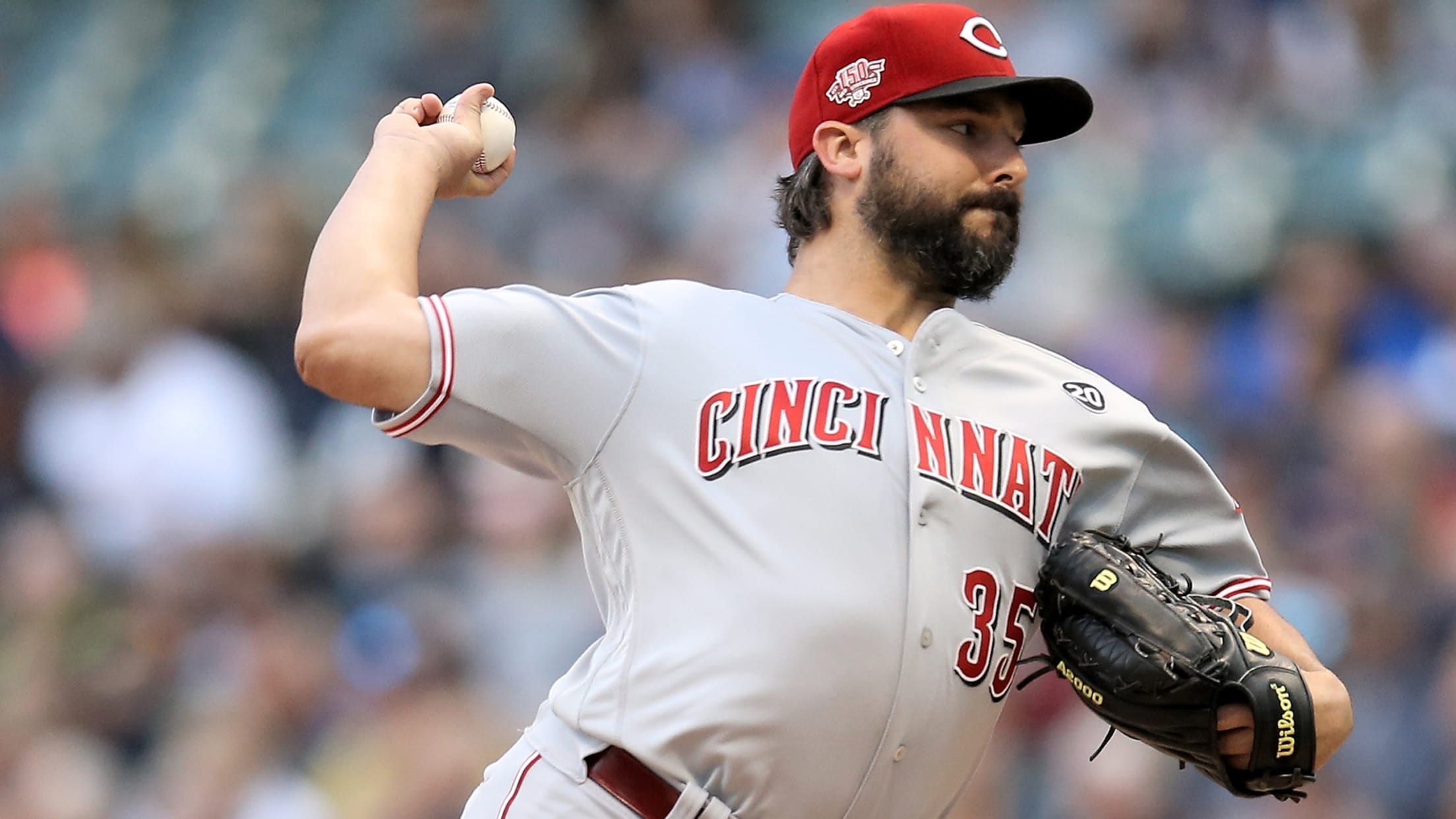 CINCINNATI -- The Reds had a very busy final 24 hours before Wednesday's 4 p.m. ET Trade Deadline, and were making moves right up to the wire. Starting pitcher Tanner Roark was traded to the A's and second baseman Scooter Gennett was moved to the Giants. Late Tuesday night in
Minor Leaguer's leaping catch not to be missed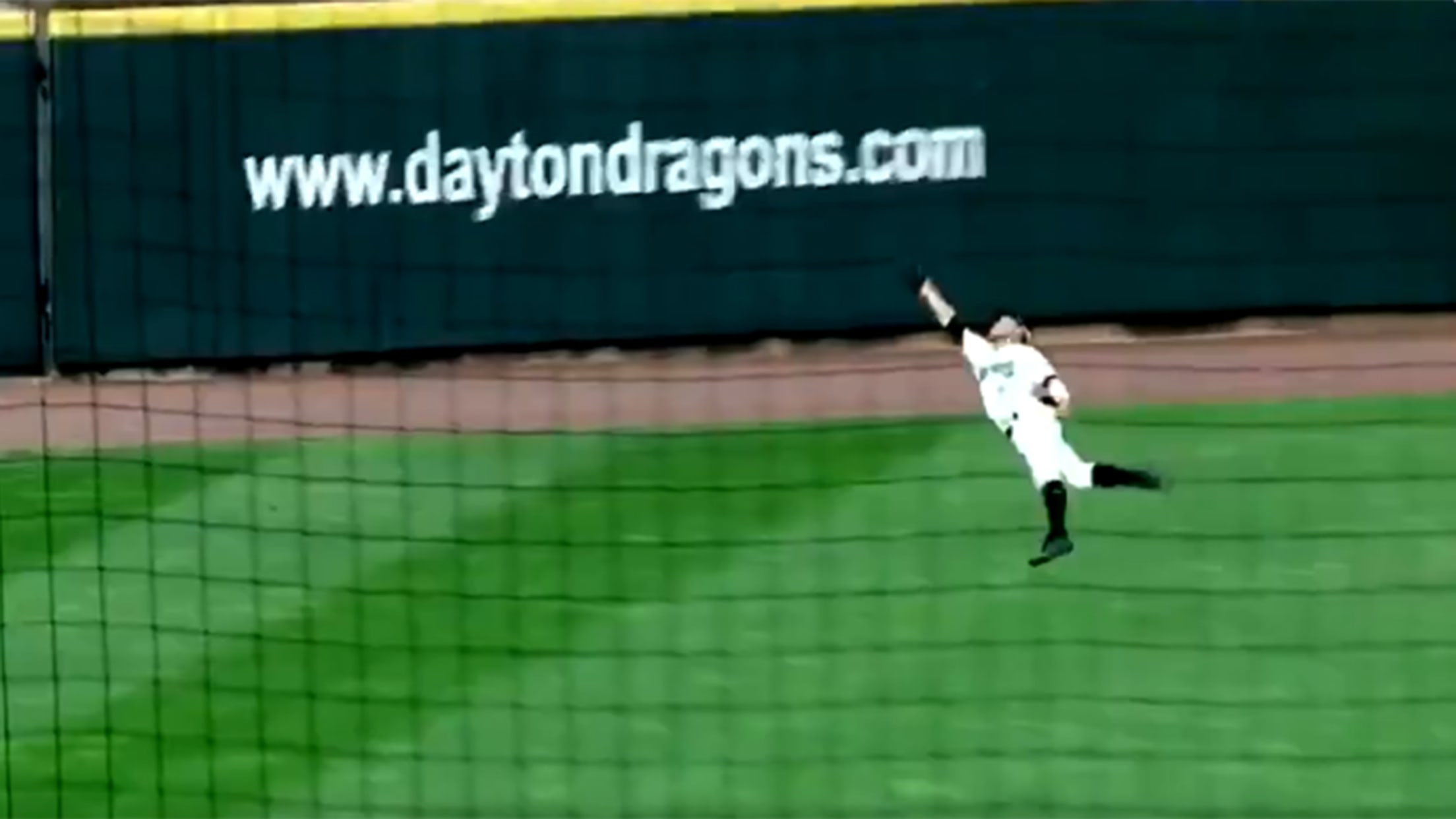 Reds have choice to make as Deadline nears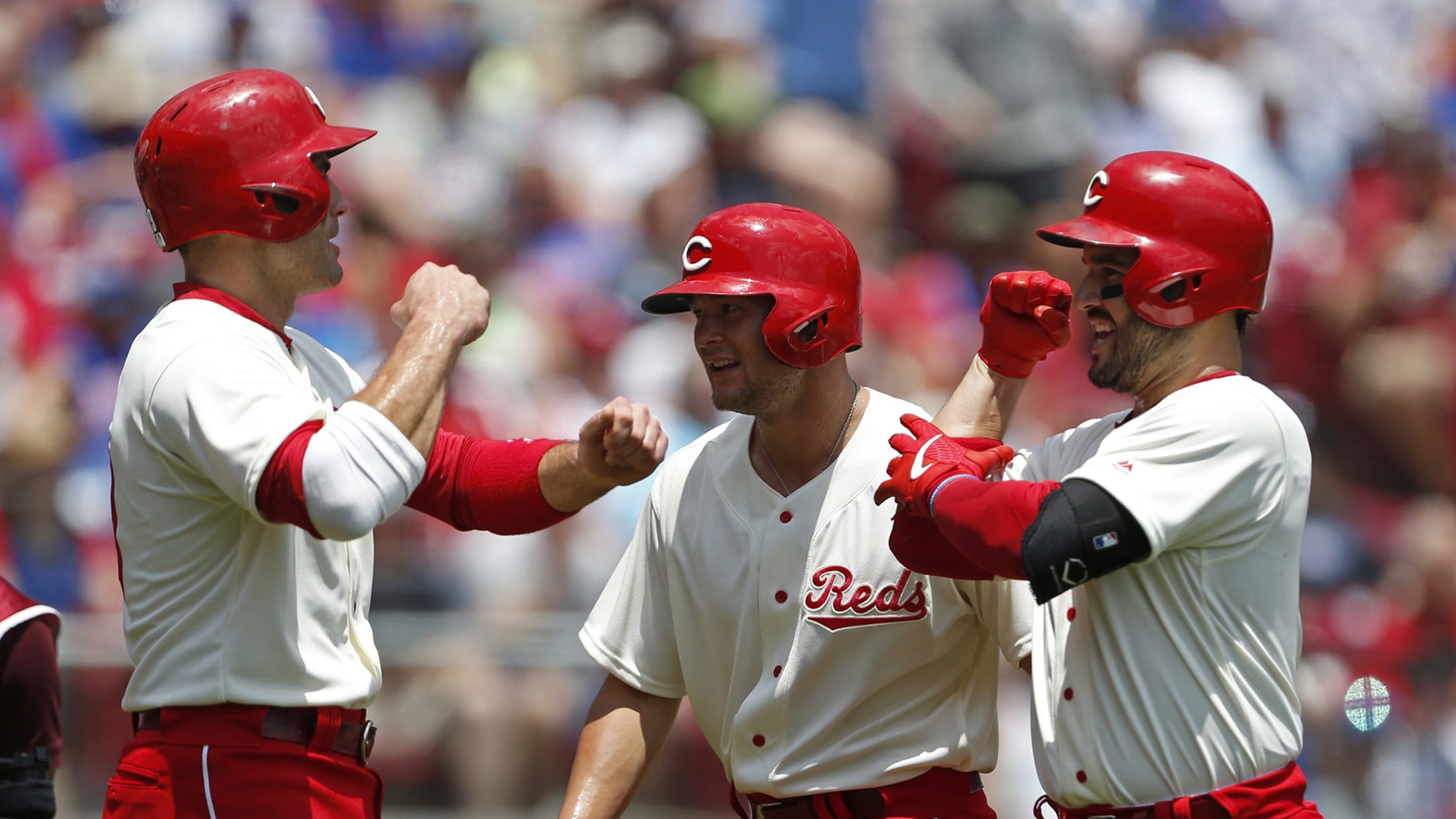 CINCINNATI -- The National League Central standings show the Reds in last place, but they are very much still in the race. Only 4 1/2 games separate the first-place Cubs (47-43) and Cincinnati (41-46). Despite being easily swept in two games by Cleveland heading into the All-Star break, the club
Trammell nearly steals home in Futures Game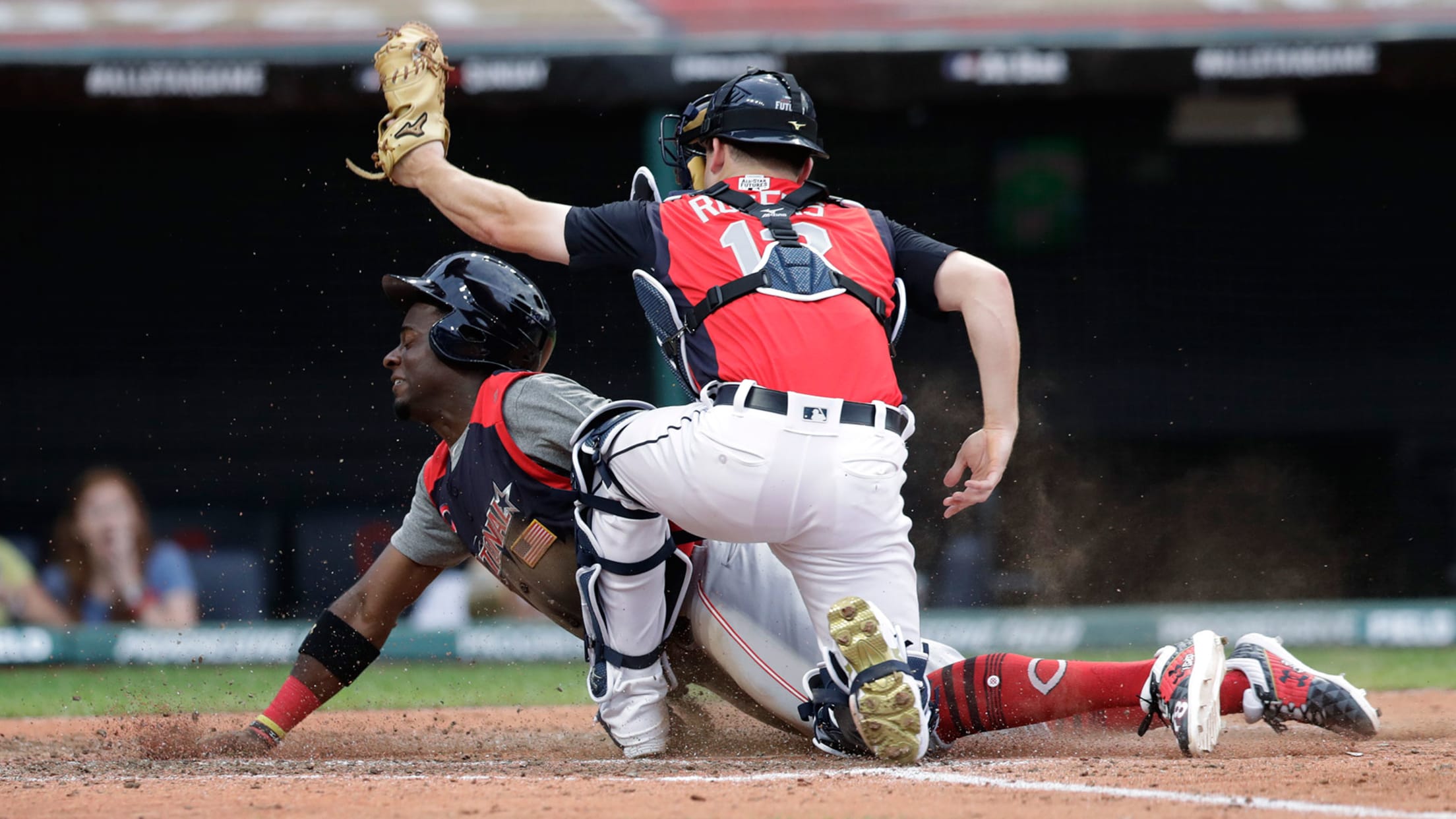 CLEVELAND -- Taylor Trammell knows what it's like to play the hero in the SiriusXM All-Star Futures Game, considering he was the Most Valuable Player one year ago when the game was played at Nationals Park in Washington, D.C.
SS Minier, INF Triana highlight Reds' int'l haul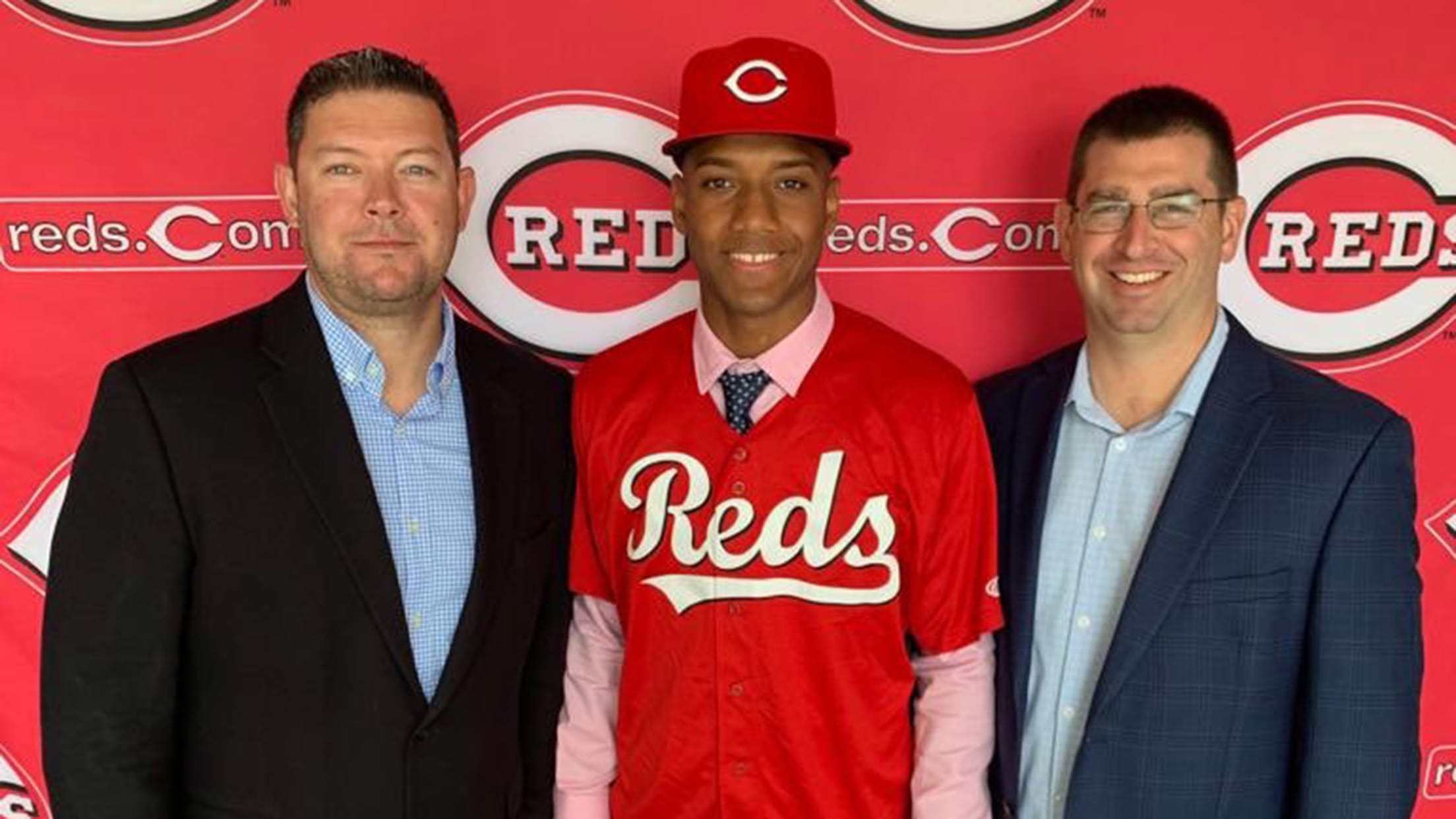 CINCINNATI -- A teenage infielder from the Dominican Republic headlines a large and diverse group of international signees for the Reds. The Reds and shortstop Braylin Minier have agreed to a deal worth $1.8 million. The Reds have also signed Cuban first/third baseman Michel Triana, 19, as well as prospects
2018 MVP Trammell returning to Futures Game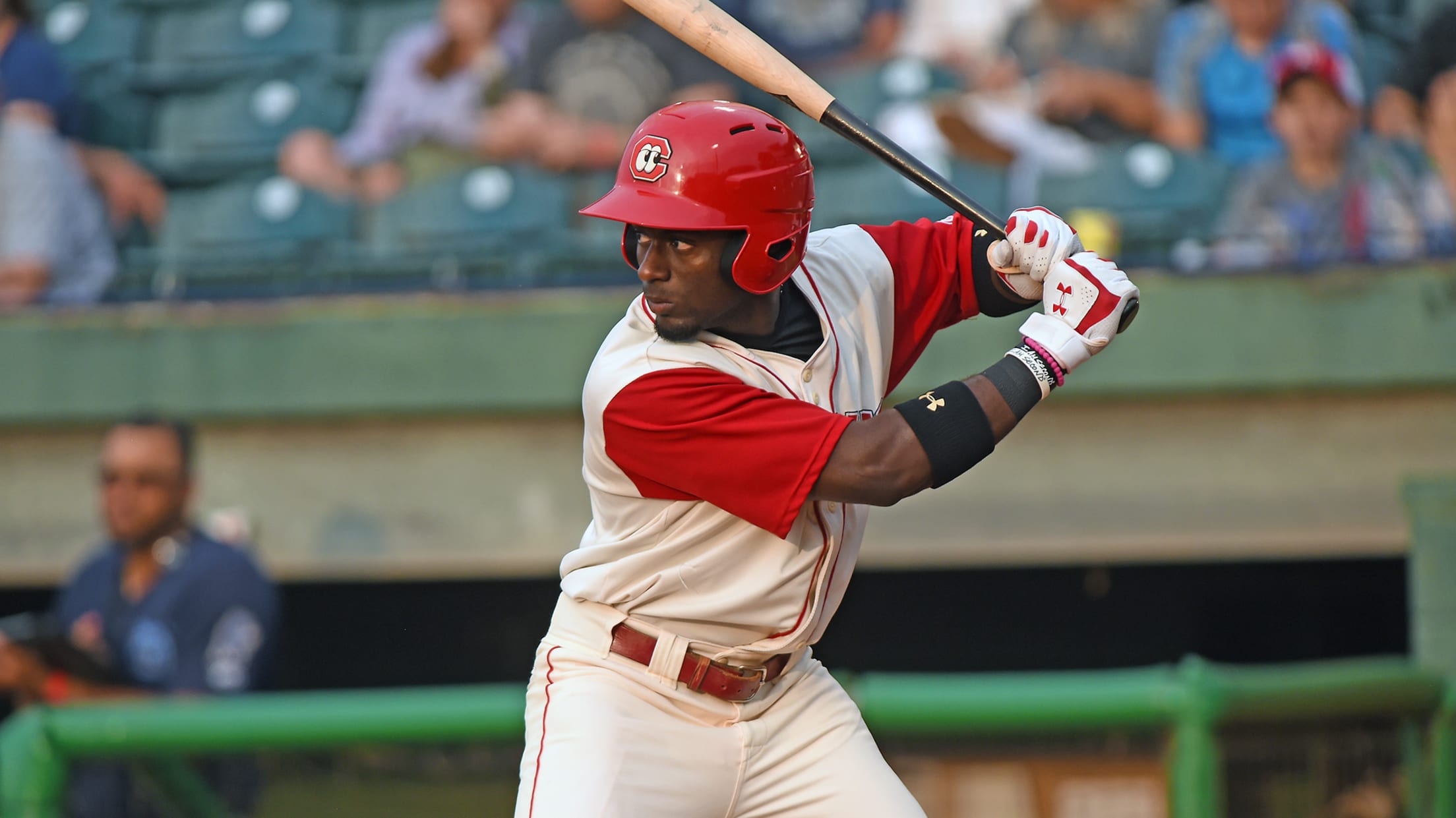 CINCINNATI -- Reds top prospect and outfielder Taylor Trammell was one of the breakout stars of the SiriusXM MLB Futures All-Star Game in 2018. Trammell, who hit a home run and a triple to be the contest's MVP, has been given the opportunity to return and represent the organization. Trammell
Gennett, Wood 'moving along' in recovery
Rehab assignments could be next; Blandino optioned; Draft picks sign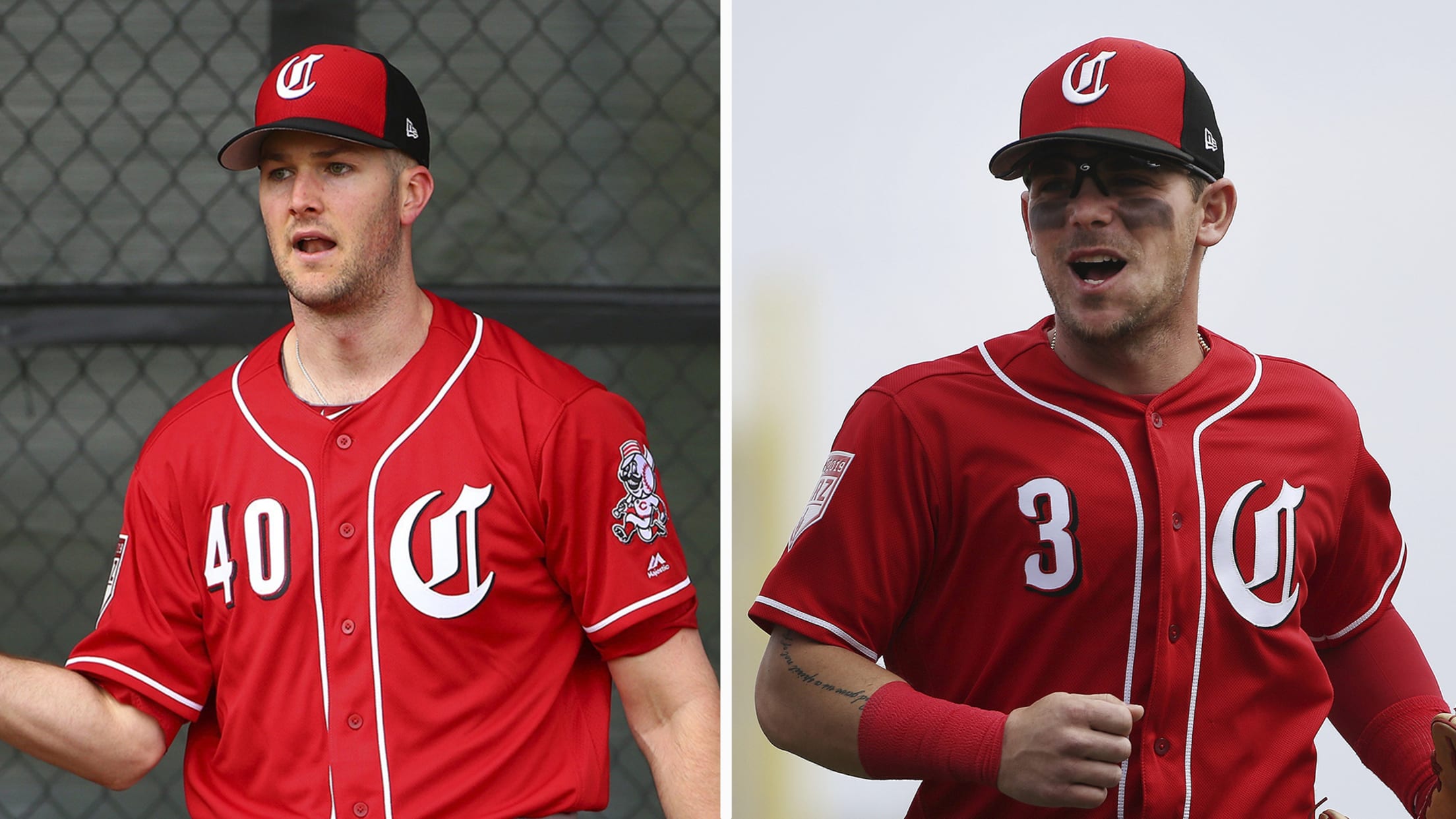 CINCINNATI -- Two players the Reds have waited for all season to return from injuries are closing in on rehab assignments. Out in Goodyear, Ariz., second baseman Scooter Gennett was scheduled to play in simulated games on Friday night and Saturday. Left-handed pitcher Alex Wood will work his third side
Reds sign No. 7 overall Draft pick Lodolo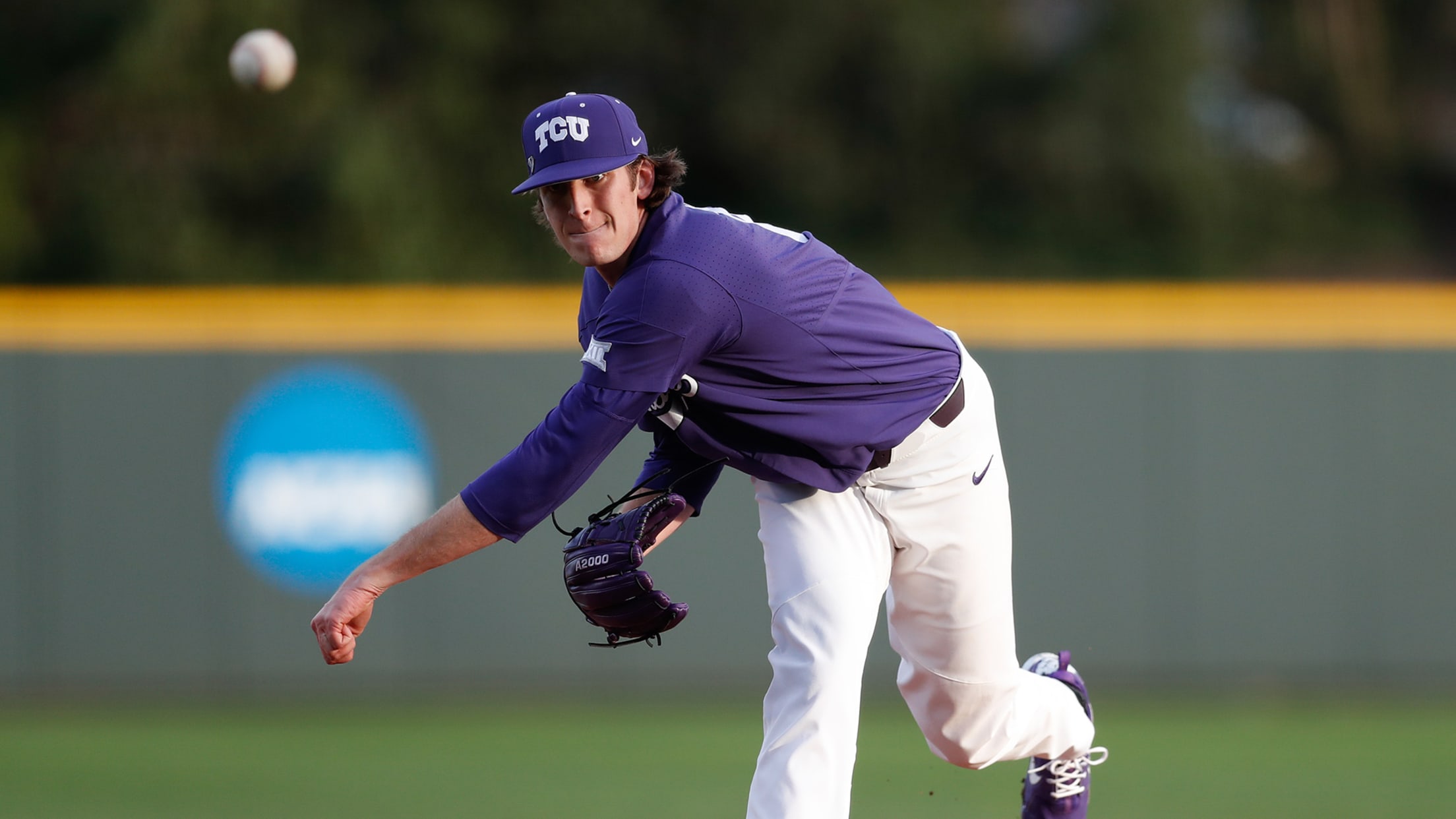 CLEVELAND -- The Reds announced on Tuesday that they have agreed to terms with their first-round Draft pick, left-handed pitcher Nick Lodolo. Lodolo, a 21-year-old from TCU, received a bonus of $5,432,400 -- the full slot value for the seventh overall pick. Ranked as the eighth-best Draft prospect and No.
Reds reportedly have deal with 85th overall pick
Contract with prep 3B Callihan would exceed slot value
The Reds have reportedly agreed to terms with high school third baseman Tyler Callihan on a $1.5 million deal, sources confirmed to MLB.com's Jonathan Mayo. MLB Network insider Jon Heyman was first to report the deal, which the Reds have not confirmed. • Reds hope '19 Draft class rises through
Reds hope '19 Draft class rises through ranks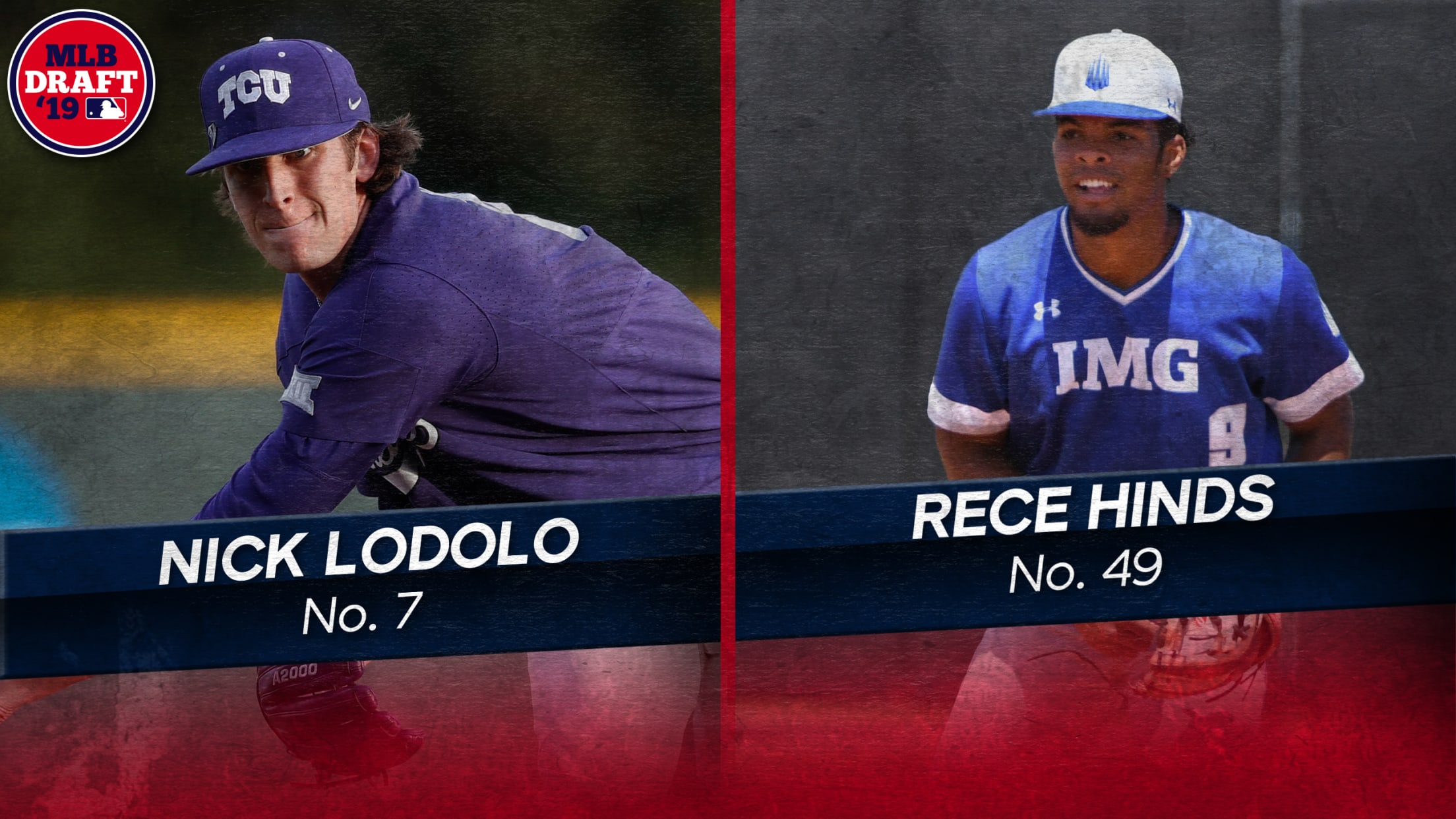 CINCINNATI -- Drafting and development of homegrown talent has been a main priority for the Reds for several years, and has become a lifeblood of the organization. Although the odds of reaching the ultimate big league goal will elude many, players like Nick Senzel, Joey Votto, Jesse Winker, Michael Lorenzen
Reds go heavy on college talent on Day 2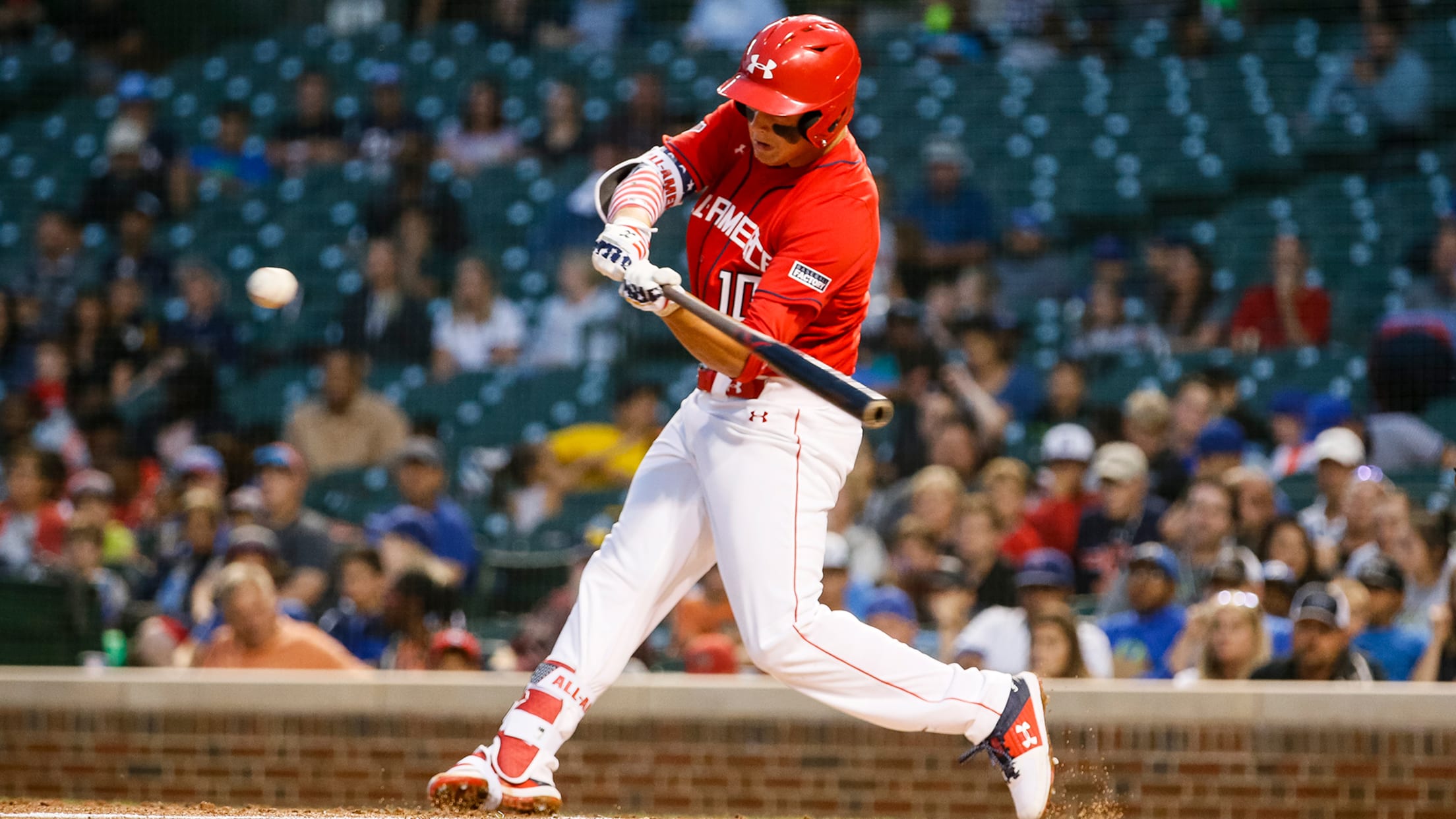 CINCINNATI -- On Monday night, the Reds only scratched the surface of the 2019 MLB Draft when they made their first- and second-round selections. Tuesday's Day 2 is when the team's scouts and baseball operations executives started the deep dive during Rounds 3-10. "We thought we balanced out the class
Reds take LHP Lodolo with No. 7 overall pick
Lefty first pitcher selected in Draft; Shortstop Hinds goes to Cincy at 49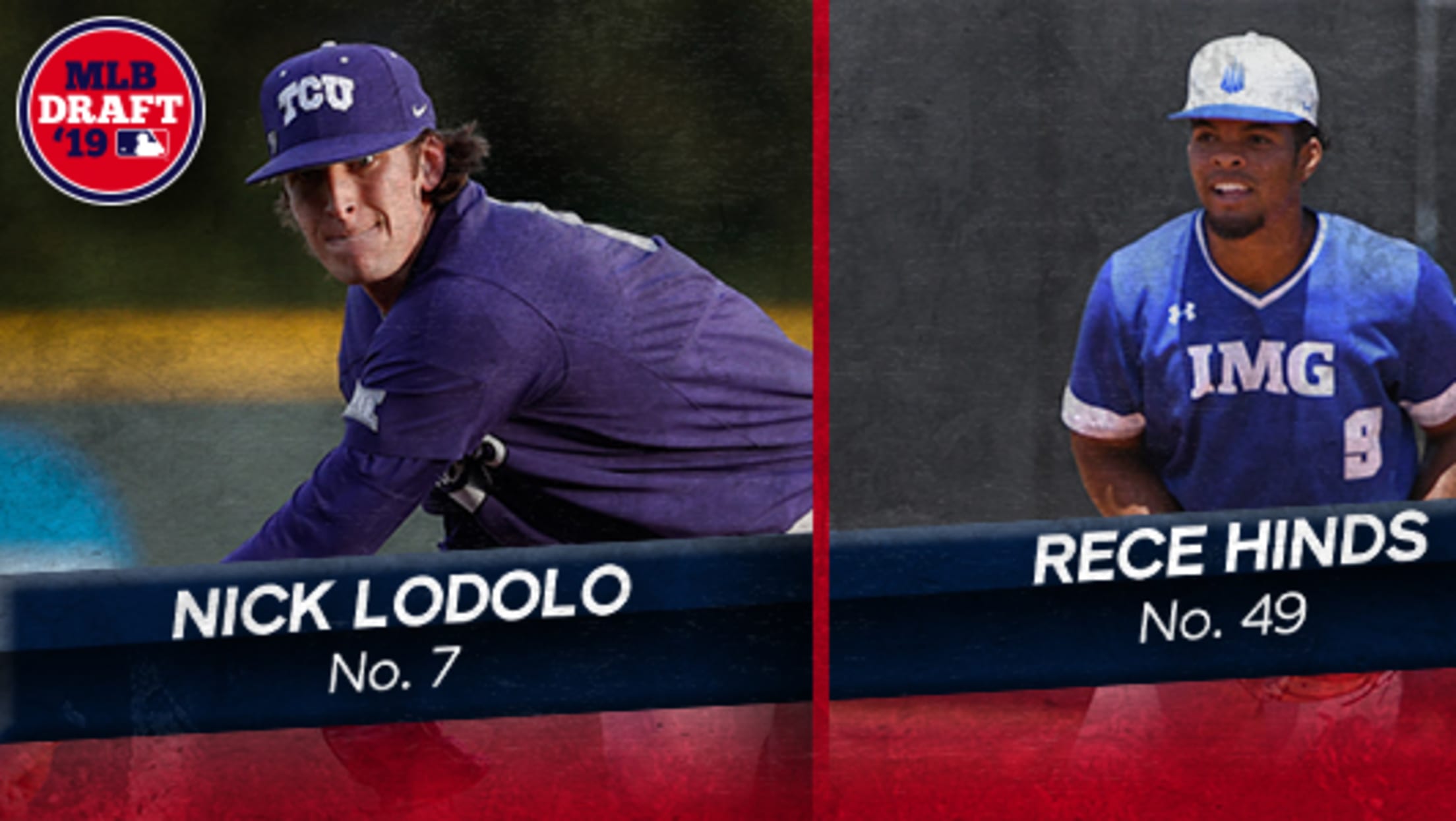 CINCINNATI -- Left-hander Nick Lodolo bet on himself and his ability to develop as a pitcher when he declined to sign after being drafted out of high school and instead attend college. That decision proved wise on Monday, when Lodolo was taken by the Reds with the No. 7 overall
Pitching likely to be Reds' Draft focus
Lefty Lodolo among players on Cincinnati's radar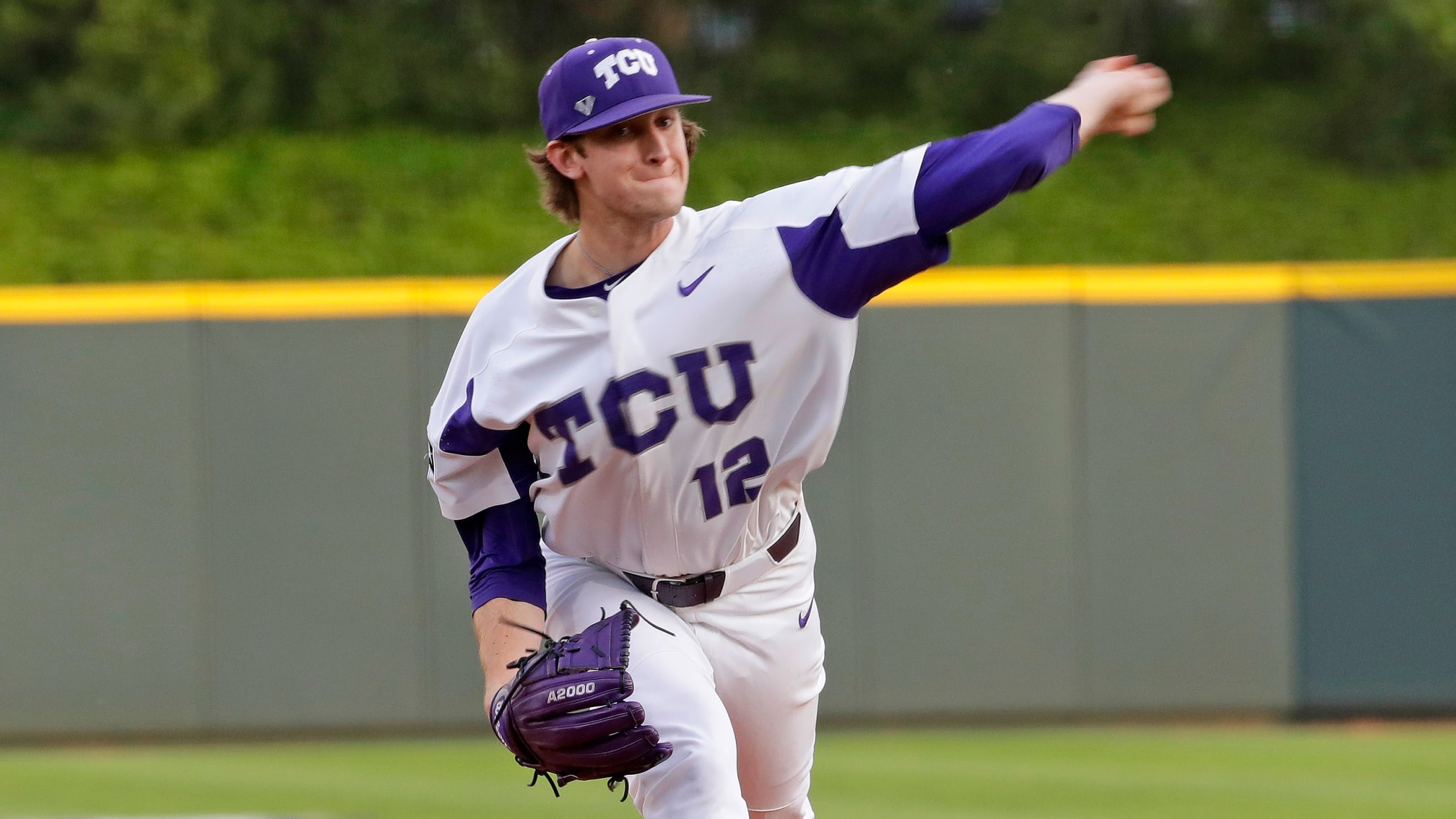 CINCINNATI -- Each June, the MLB Draft brings clubs and their fans the hope of finding future homegrown stars. For the Reds, one doesn't have to look far to find examples -- whether it's Jesse Winker, Michael Lorenzen or the newest arrival, No. 1 prospect and center fielder Nick Senzel.
Senzel up to task in center field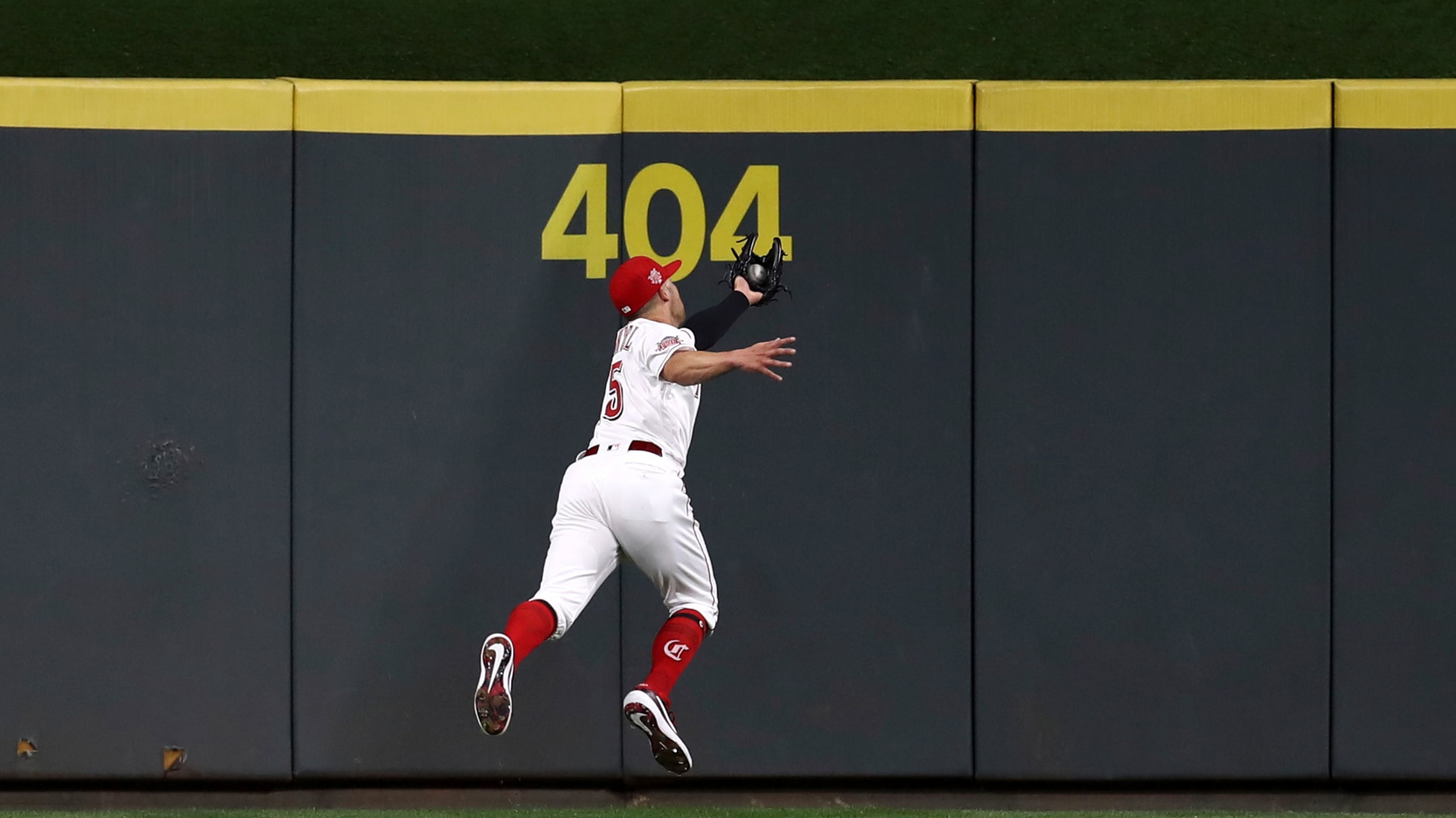 SAN FRANCISCO -- When it comes to his first week-plus as a Major League center fielder, Reds rookie Nick Senzel appears to be passing the early eye test. The data has also backed up what's been seen to this point. "He's played well. He's made plays," Reds manager David Bell