Boyle unhittable again for High-A Dayton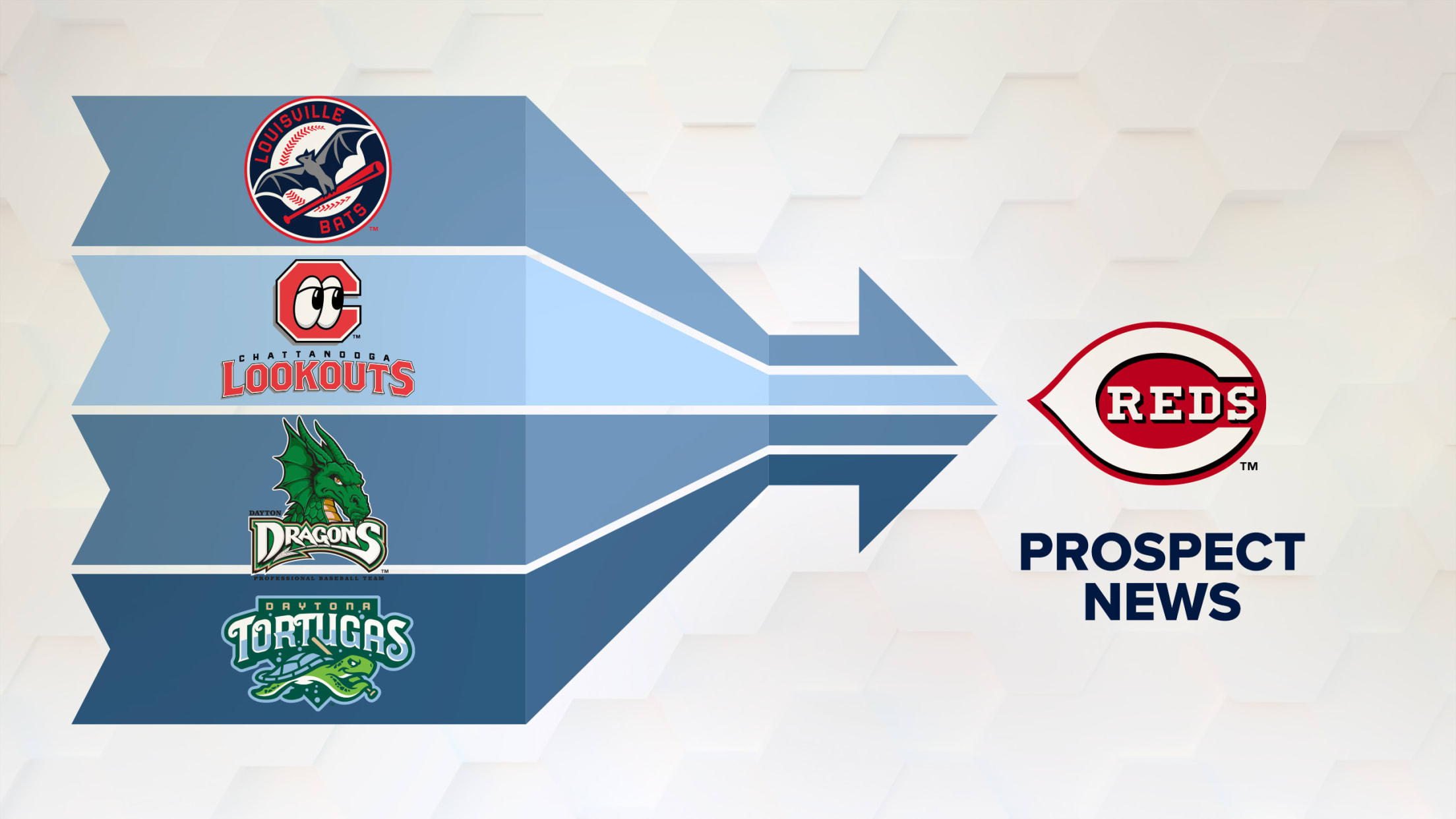 Welcome to the Reds prospect update, where you'll find news, promotions and standout performances, all year long.
More of the same in Double-A for Abbott, who keeps racking up K's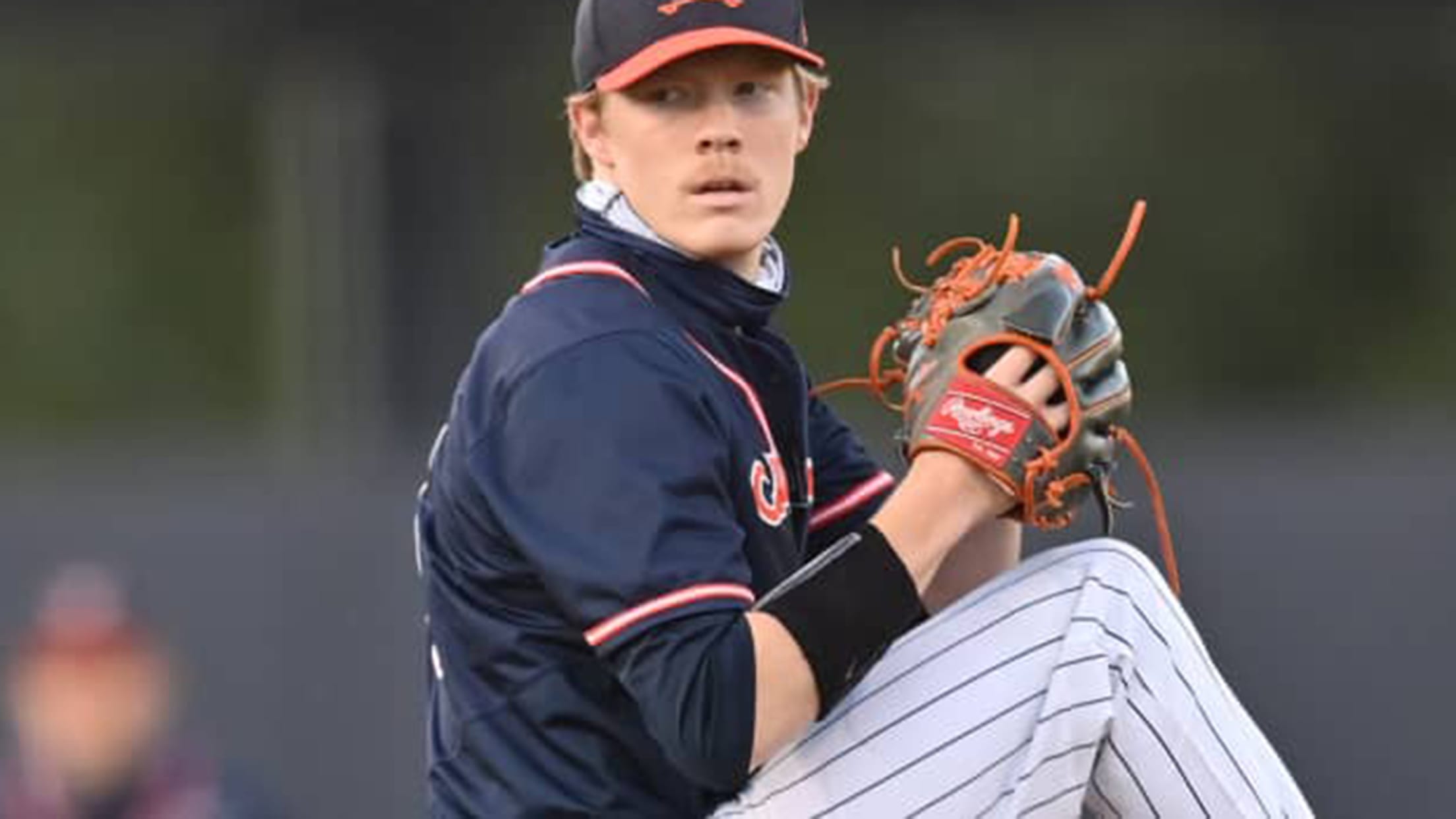 It may have been his Double-A debut, but nothing seemed to have changed for the Reds' No. 13 prospect, Andrew Abbott. The 22-year-old left-hander was promoted to Chattanooga on May 10 after spending a month carving through opposing batters with High-A Dayton, striking out 40 over 27 innings and pitching
Greene knows to 'keep pushing' after rocky start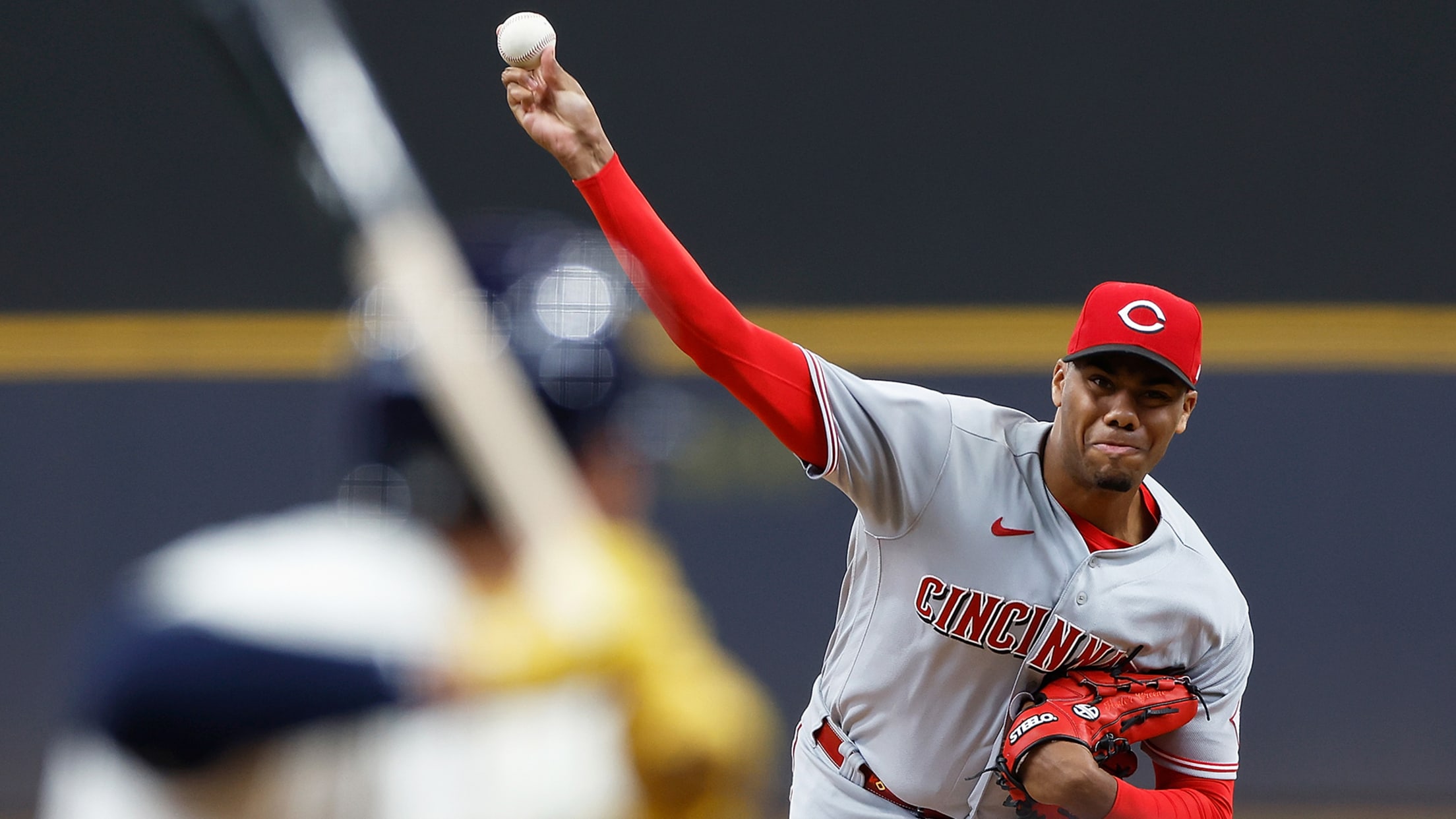 MILWAUKEE -- The Reds' 2022 season has been downhill since opening weekend against the Braves. After starting the season 2-2, Cincinnati has now lost 20 of its last 21 games and can't seem to find their footing. With a 10-5 loss on Thursday against the Brewers at American Family Field,
Reds' McLain has a grand time in 2-homer game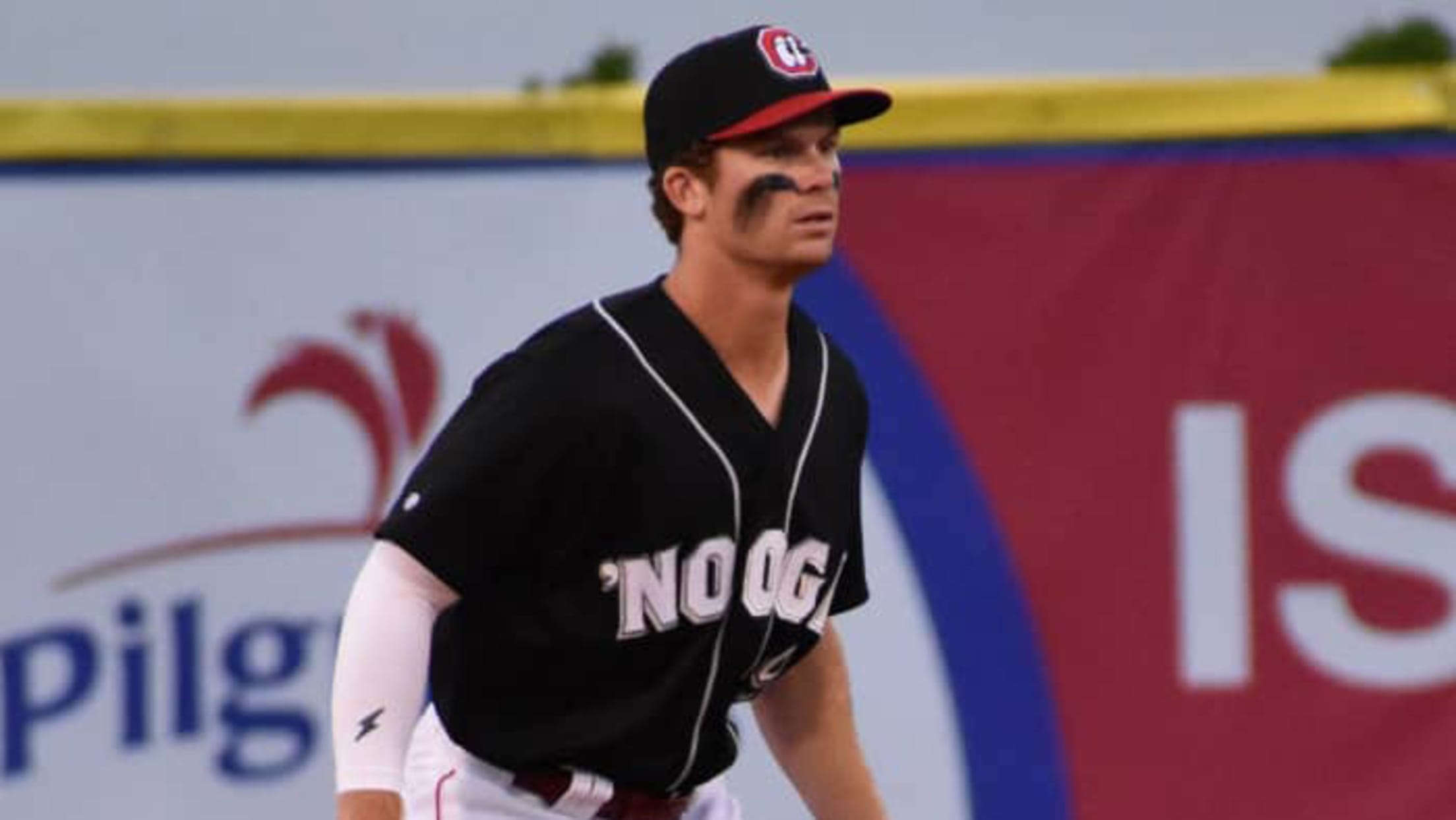 Finding the power stroke is usually the last attribute to emerge for a ballplayer. In the case of Matt McLain, consider that potential tapped. Baseball's No. 85 overall prospect went deep twice for the second time in three games, capping his power-packed stretch with the first grand slam of his
Greene: 'I'm moving in the right direction'
Rookie sees progress from previous start despite loss to Rockies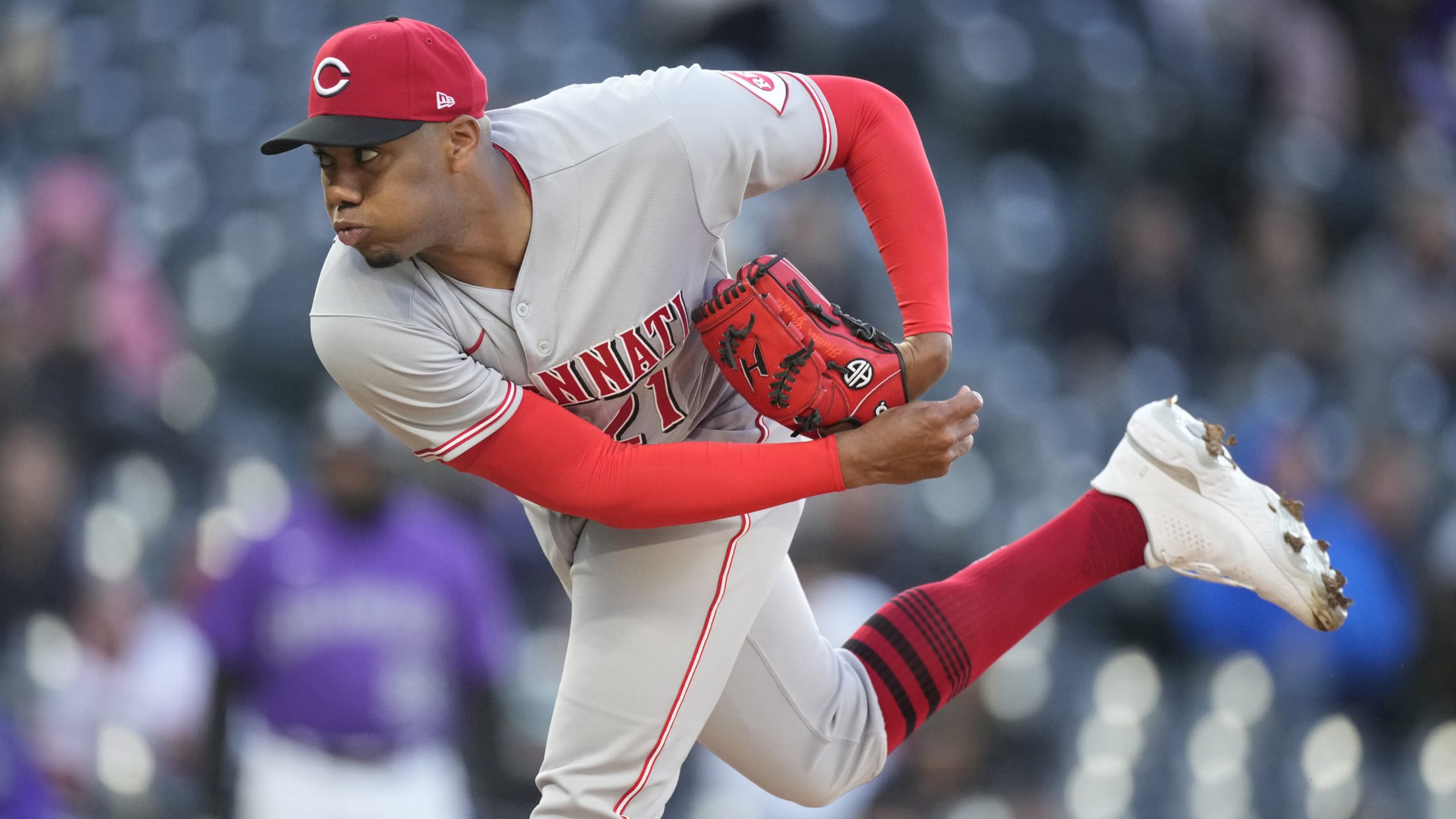 DENVER -- Anytime Hunter Greene pitches, the Reds rookie's velocity will be a point of emphasis for many observers. Greene would prefer to evaluate his performance on the whole of his outing, however. For the second straight start, Greene's fastball did not reach the triple-digit speeds of his earlier outings.
Reds' rotation plans after Lodolo lands on IL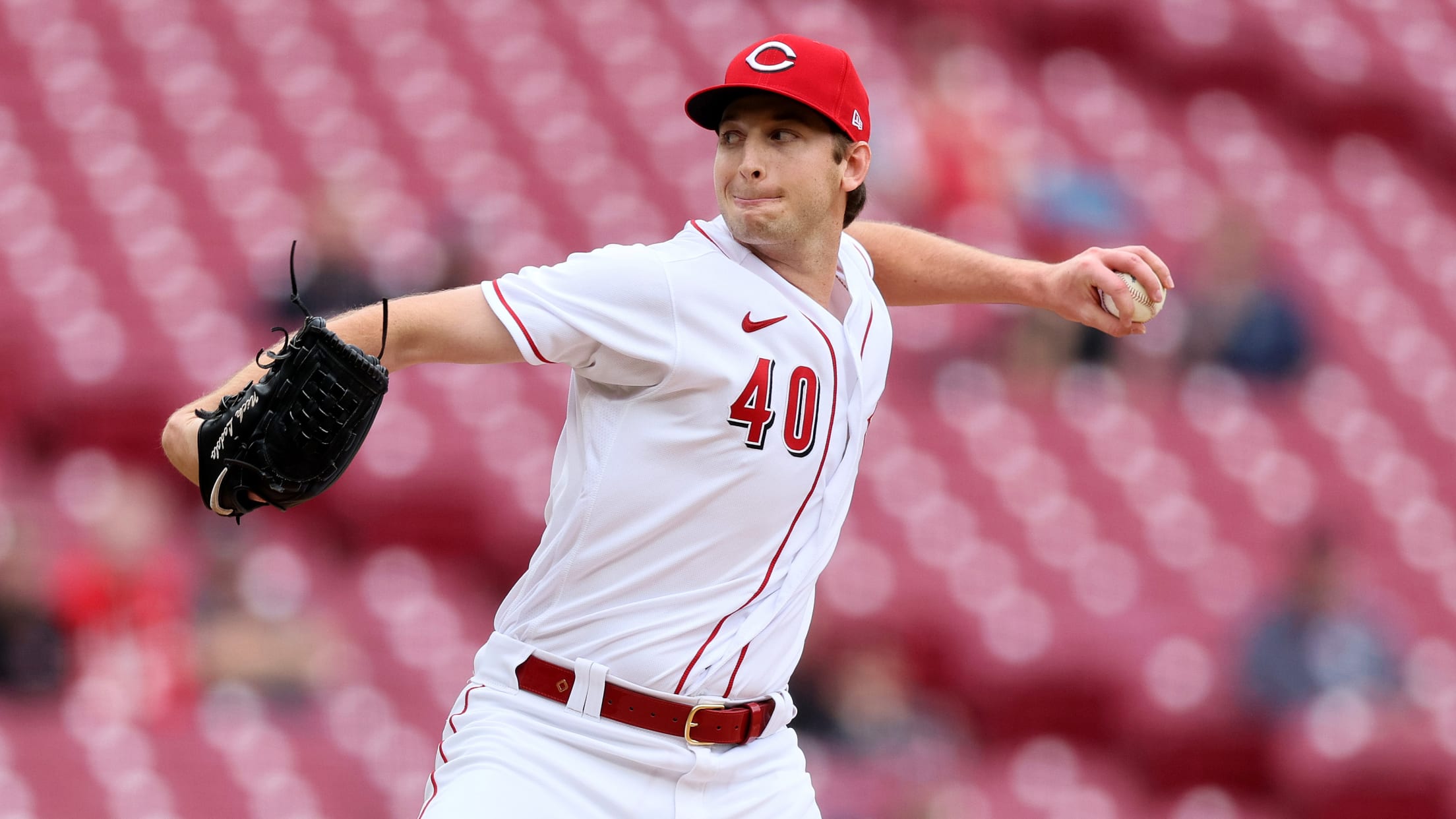 CINCINNATI -- The Reds' already thin rotation will have to plug a hole this weekend after lefty starter Nick Lodolo was placed on the 10-day injured list with a lower right back strain on Thursday. The move is retroactive to Monday. Lodolo was put on the IL when third baseman
Watch free: Padres face off with Reds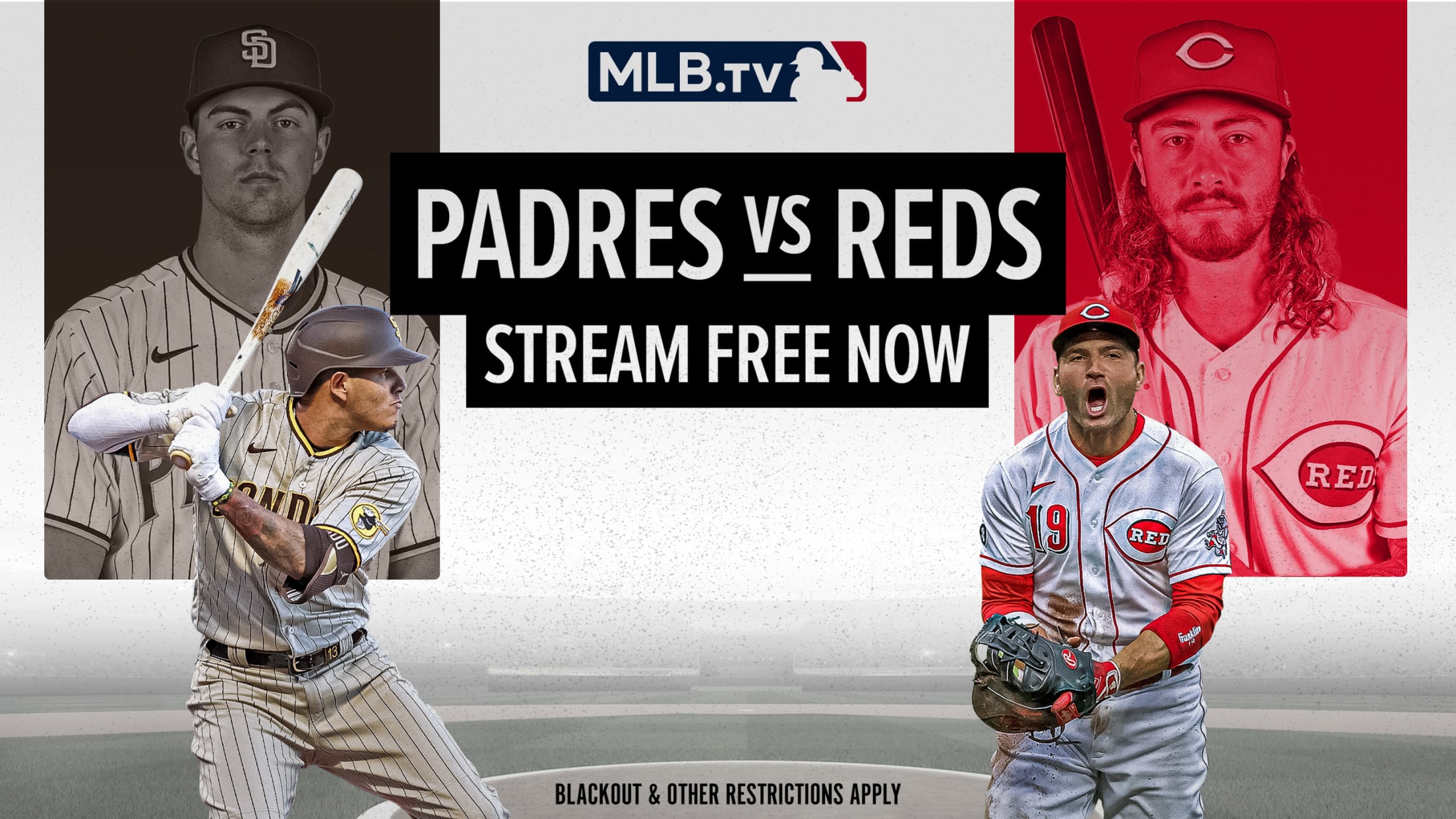 There's no shortage of young, exciting arms in baseball. Right now, you can watch arguably the most electric of those young arms as MacKenzie Gore and the San Diego Padres take on the Cincinnati Reds in MLB.TV's Free Game of the Day. Gore, ranked as the No. 85 prospect on
Lodolo's first MLB win lifts Reds out of funk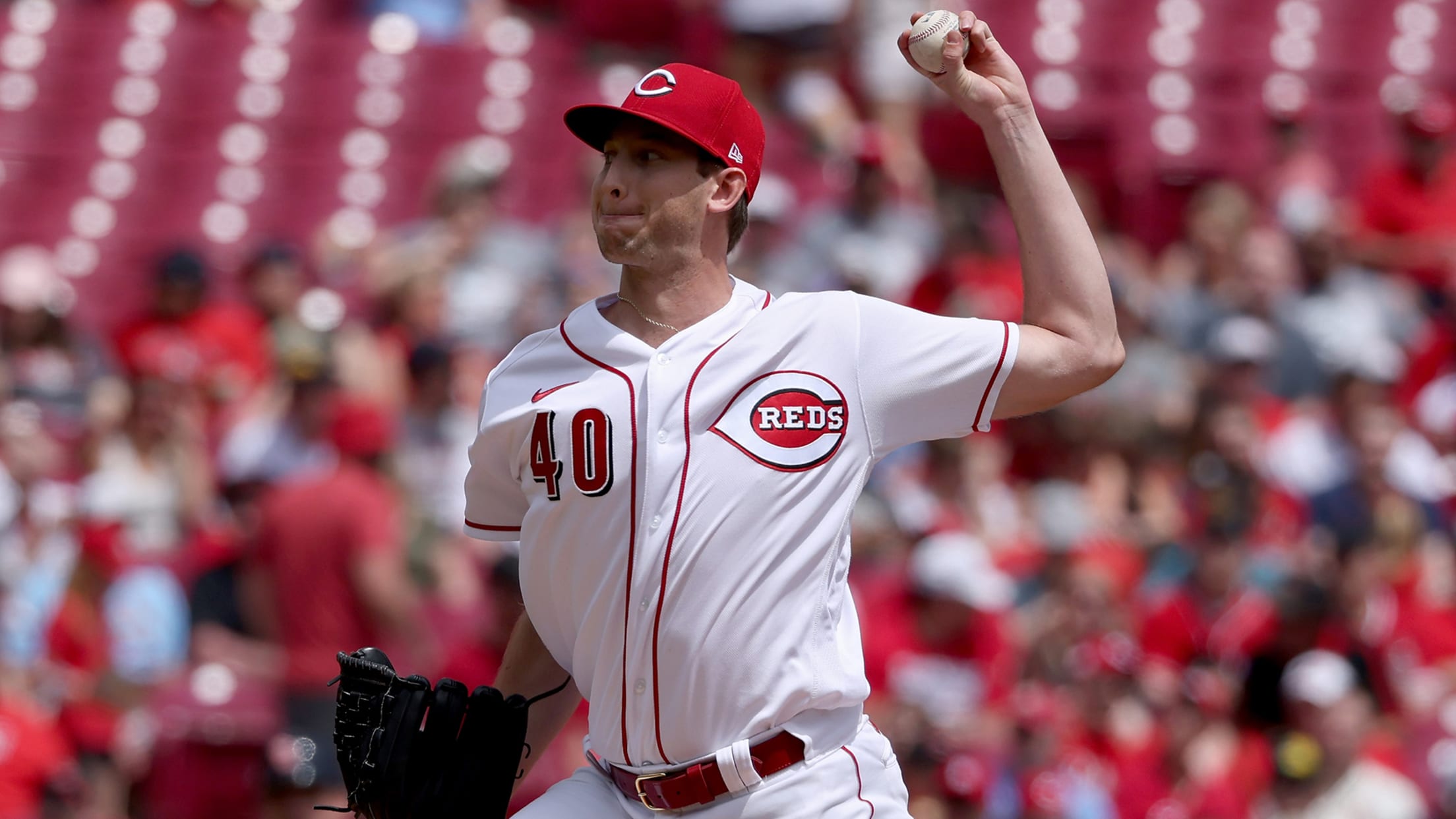 CINCINNATI -- In his third big league start on Sunday vs. the Cardinals, rookie Reds lefty Nick Lodolo was given something few of his fellow pitchers have had lately -- a lead. This time, Lodolo knew just how to keep it. Cincinnati's 11-game losing streak finally ended, the team earned
Fastball averaging 96, Greene uneven vs. Cards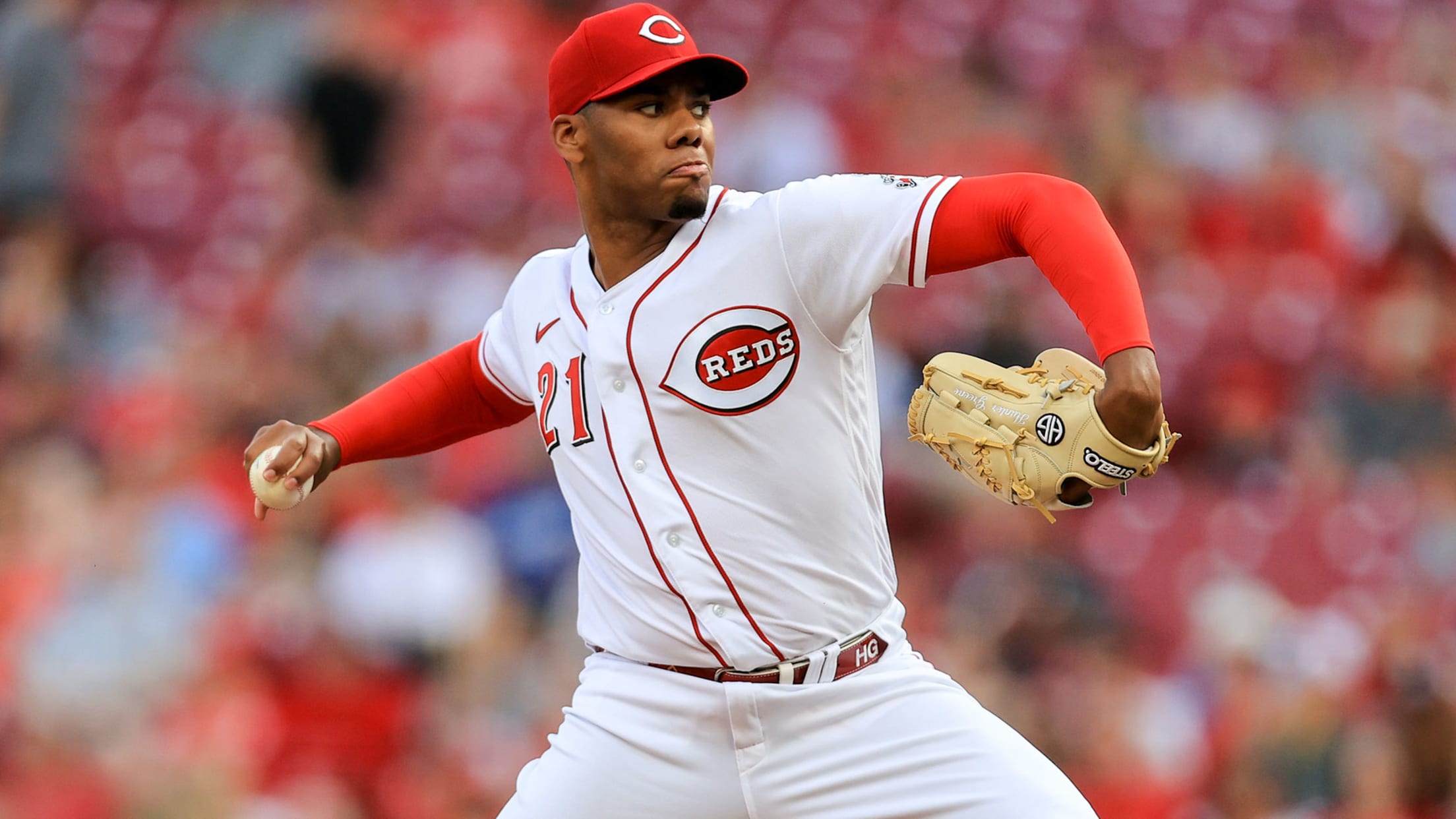 CINCINNATI -- When most starting pitchers are averaging around 96 mph with their fastball in a game, few would do a double take. When Reds top prospect Hunter Greene -- whom many would agree isn't most starting pitchers -- does that, it's downright alarming. Making his Great American Ball Park
McLain hits for the cycle on seven pitches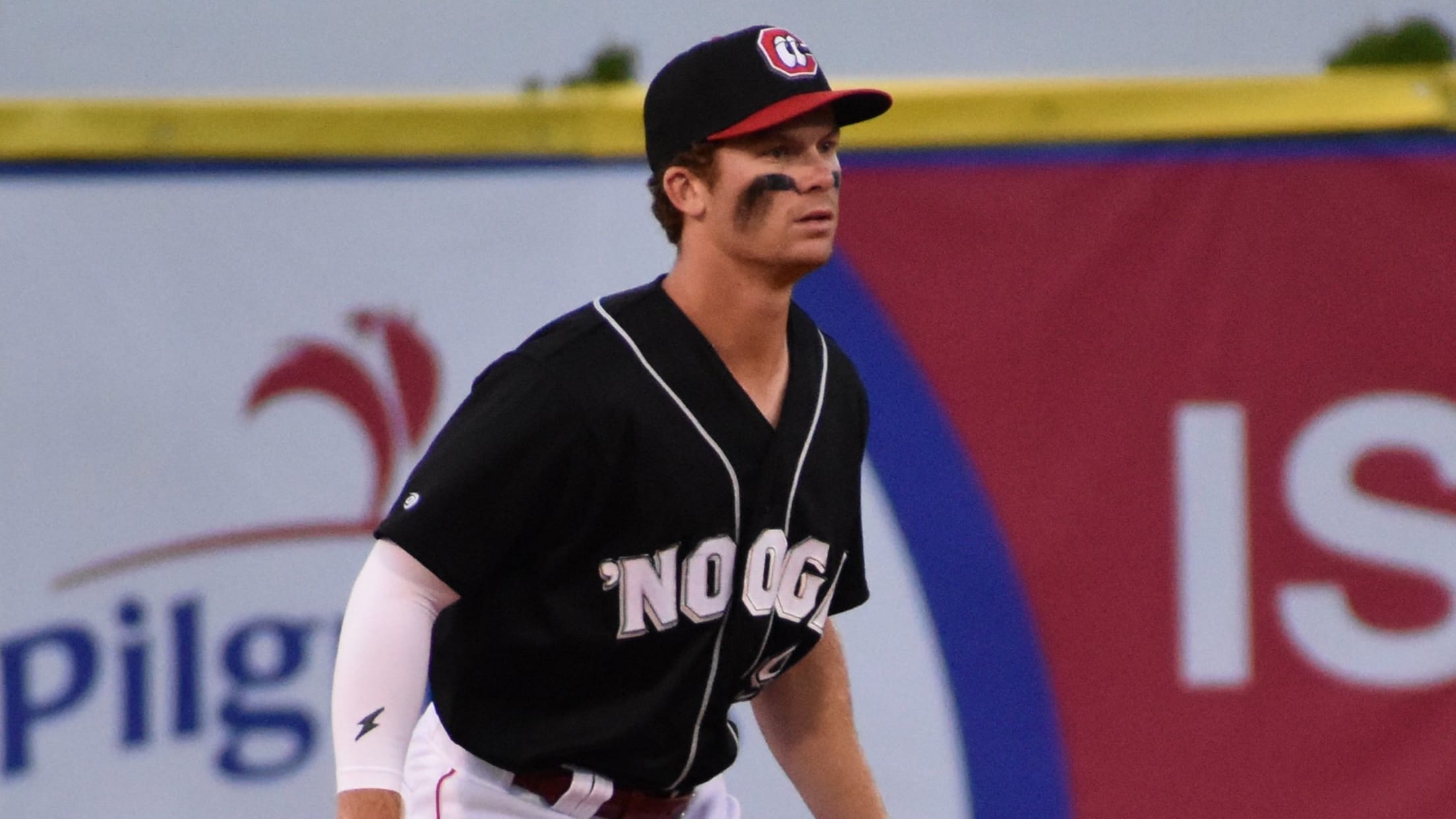 Hitting for the cycle is an accomplishment for any hitter, but doing it in as few pitches as Matt McLain did it on Sunday adds to the impressiveness of the feat. McLain, the No. 86 prospect in baseball, needed to see just seven pitches to hit for the first cycle
Analyzing Lodolo's up-and-down debut
Cincinnati's No. 2 prospect strikes out 4, but allows 5 runs in loss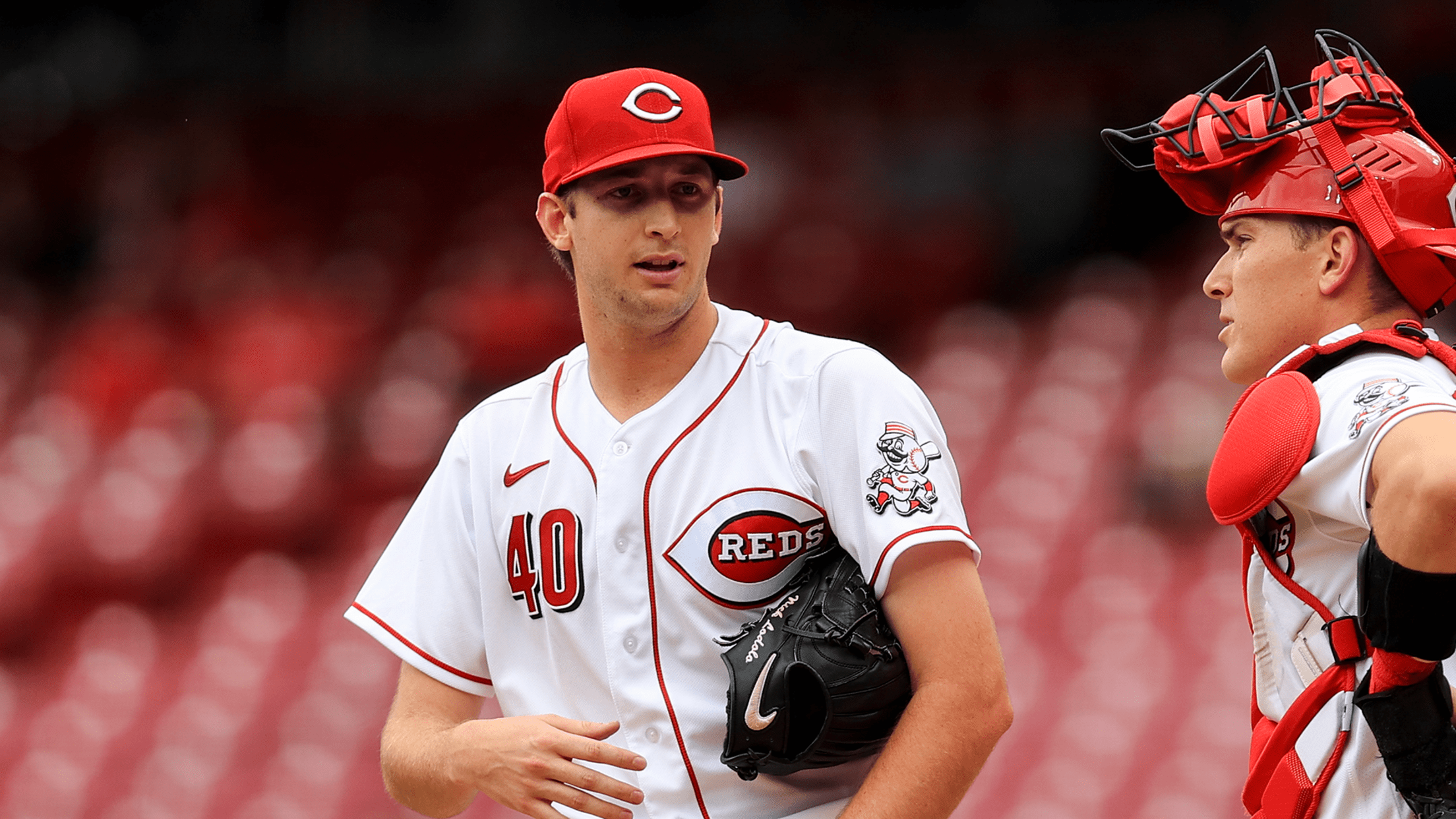 CINCINNATI -- No matter what, achieving a lifelong dream to reach the big leagues will always be special for Reds pitching prospect Nick Lodolo. It did not go well, though, during a 7-3 loss to the Guardians at Great American Ball Park as the Reds were swept in the two-game
What to expect from Nick Lodolo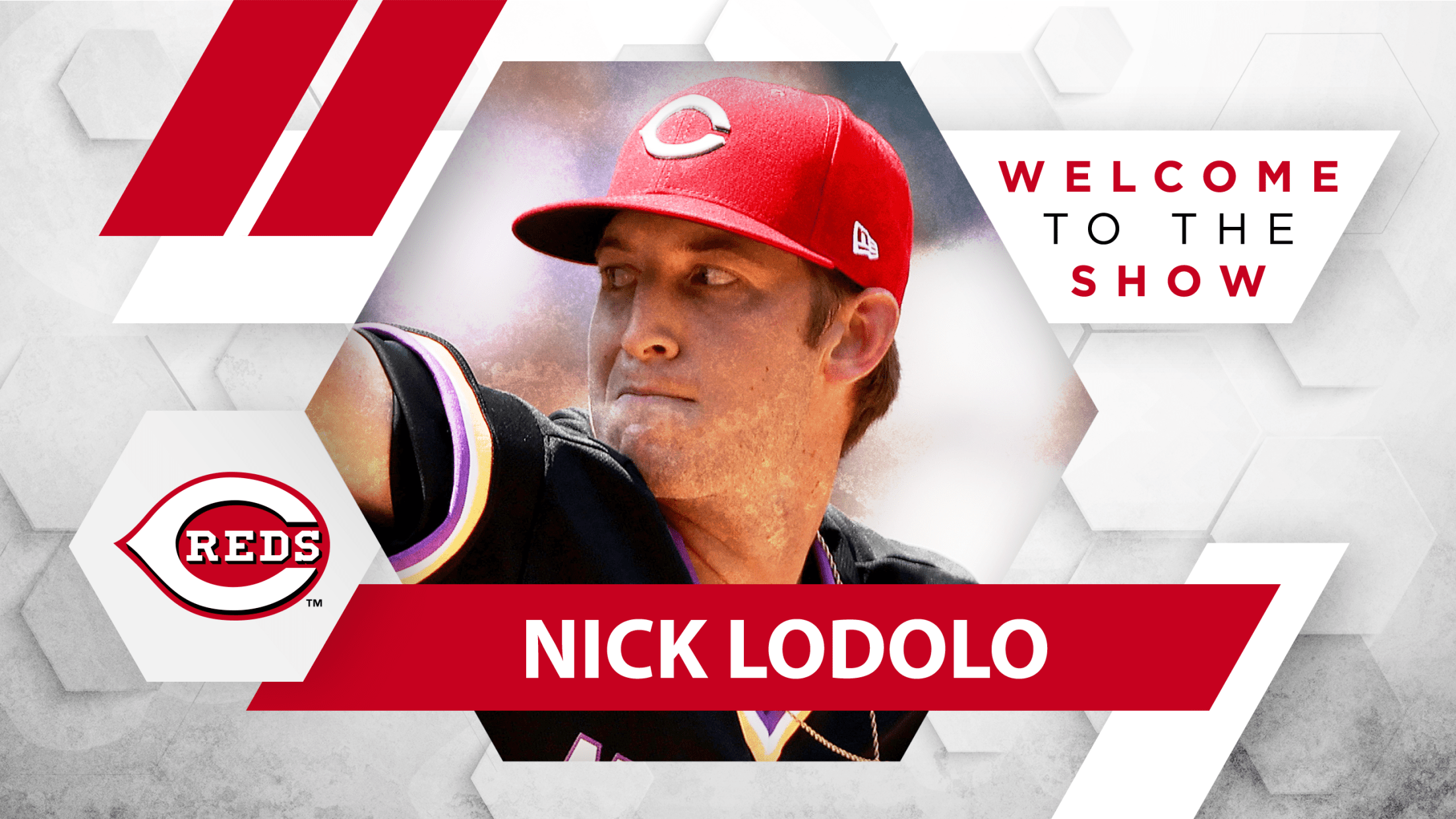 Ever since the Reds took Nick Lodolo No. 7 overall in the 2019 Draft, the first pitcher taken in the first round that year, visions of a Hunter Greene-Lodolo dynamic duo in the big league rotation started dancing in Reds Nation's collective heads. It's taken a little bit longer than
In debut, Greene flashes velocity -- and intangibles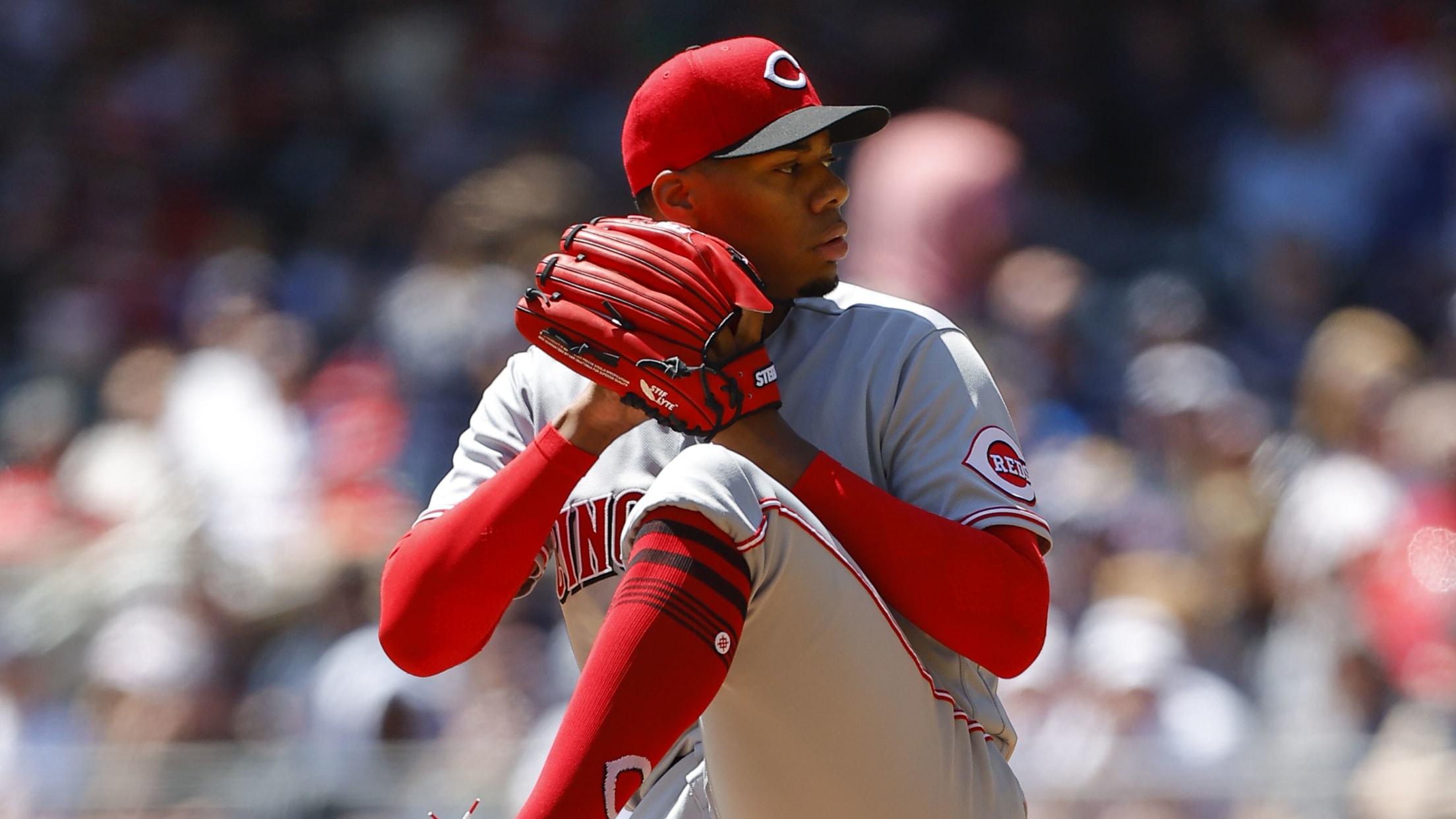 When a 6-foot-5, 230-pound rookie makes his Major League debut throwing 101 miles per hour, "subtle" isn't high on the list of adjectives you expect to use. But the subtleties in Hunter Greene's first big league start on Sunday were as encouraging as anything else you might want to point
Greene reaches triple digits 20 times in MLB debut
Impressive right-hander picks up 1st MLB win, helps Reds split set with Braves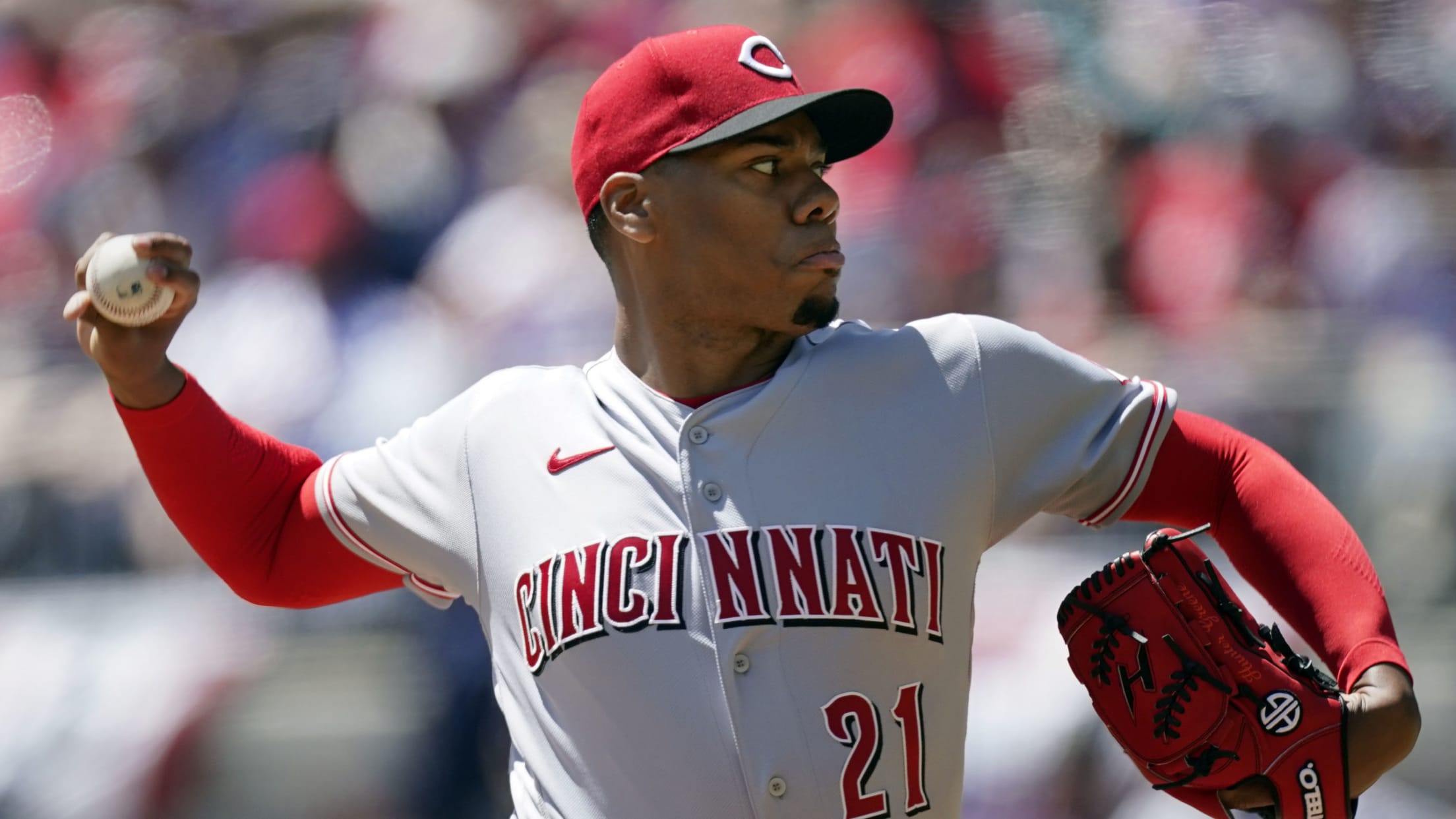 ATLANTA -- The way Hunter Greene was pitching for the Reds, it looked like he has been doing this for quite a while. But no, Sunday afternoon's series finale vs. the defending World Series champion Braves was the top prospect's much-hyped, much-anticipated Major League debut. Not appearing too dialed up
Greene strikes out seven in dazzling 2022 debut 
Keeping tabs on the Reds' No. 1 prospect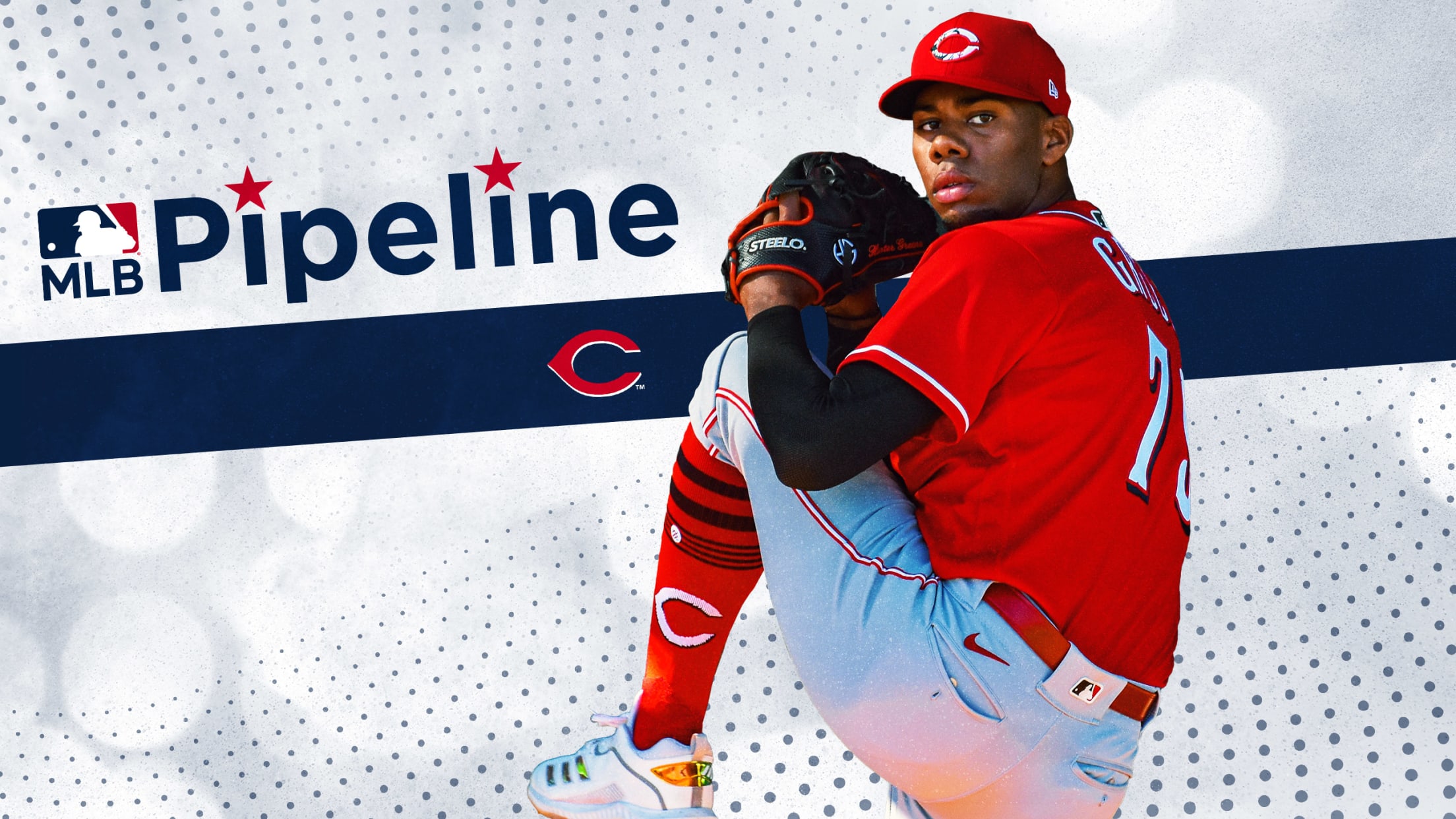 April 10: Greene strikes out seven in dazzling debut Hunter Greene, the Reds' top prospect and MLB Pipeline's No. 22 overall, was electric in his Major League debut Sunday. The 22-year-old right-hander gave up three earned runs on four hits and two walks to go with seven strikeouts, and he
Hunter Greene FAQ: Here's why you should be excited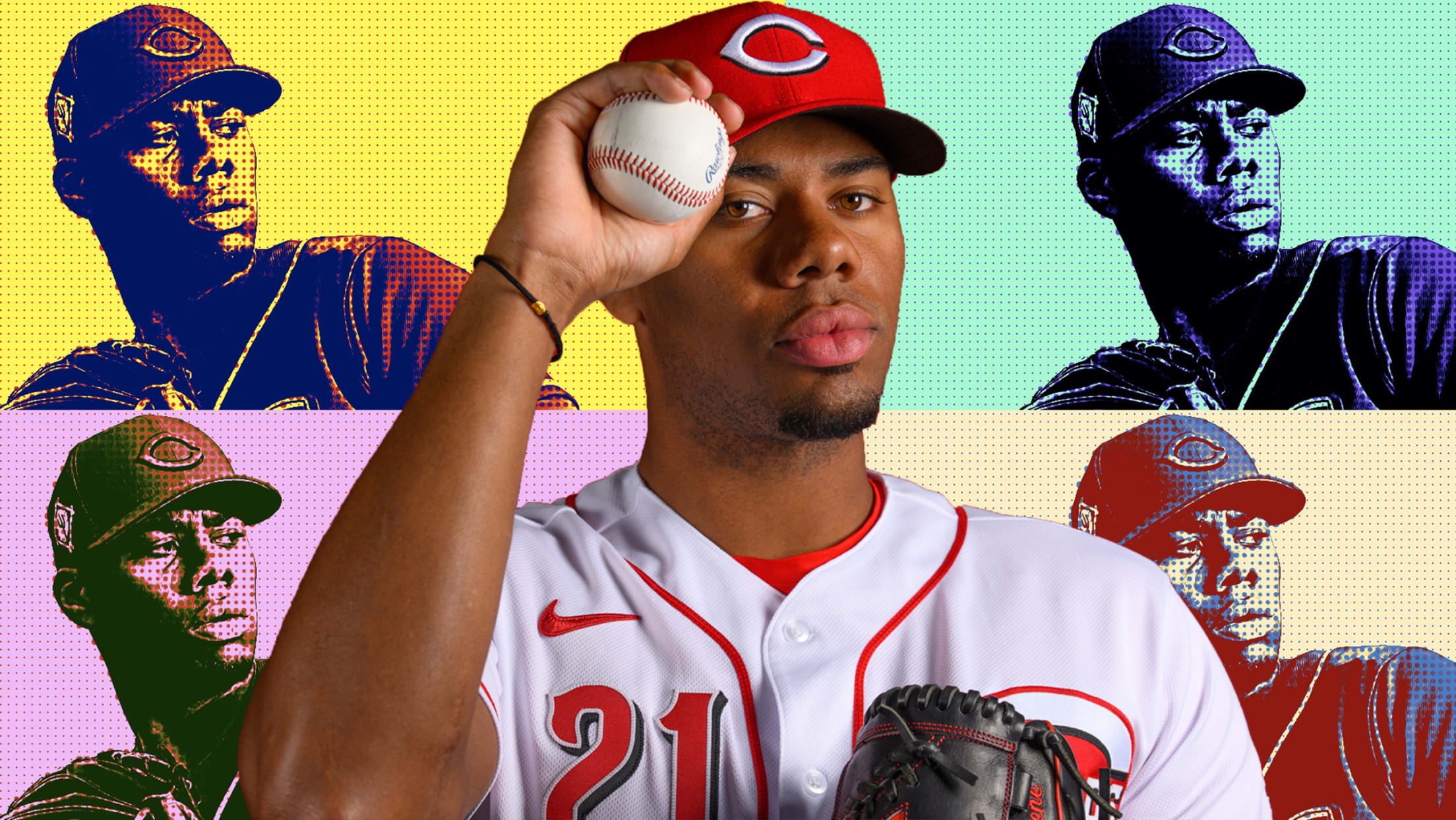 CINCINNATI -- As a high schooler, as a Draft pick and as a Minor Leaguer, there has been no shortage of buzz surrounding pitcher Hunter Greene. A much-anticipated Major League debut on Sunday vs. the Braves should be no different. Greene's entry to the big leagues could mean the arrival
What to expect from Hunter Greene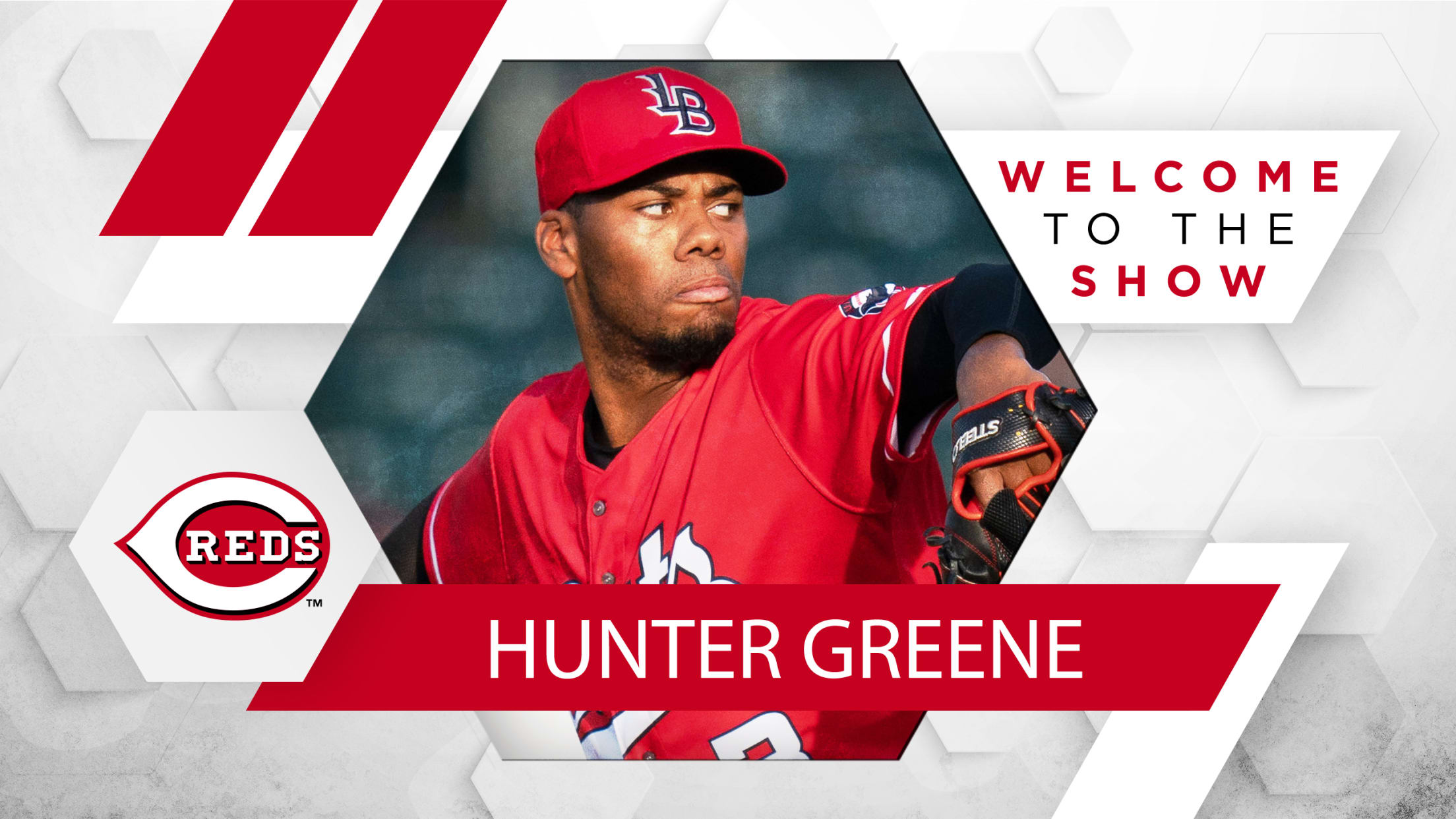 From the moment he appeared on the cover of Sports Illustrated at age 17 with the question "Baseball's LeBron or the new Babe?", the expectations surrounding Hunter Greene have been as hyperbolic as that headline query. Now, just under five years after he became one of the best-known high school
Greene's MLB debut 15 years in the making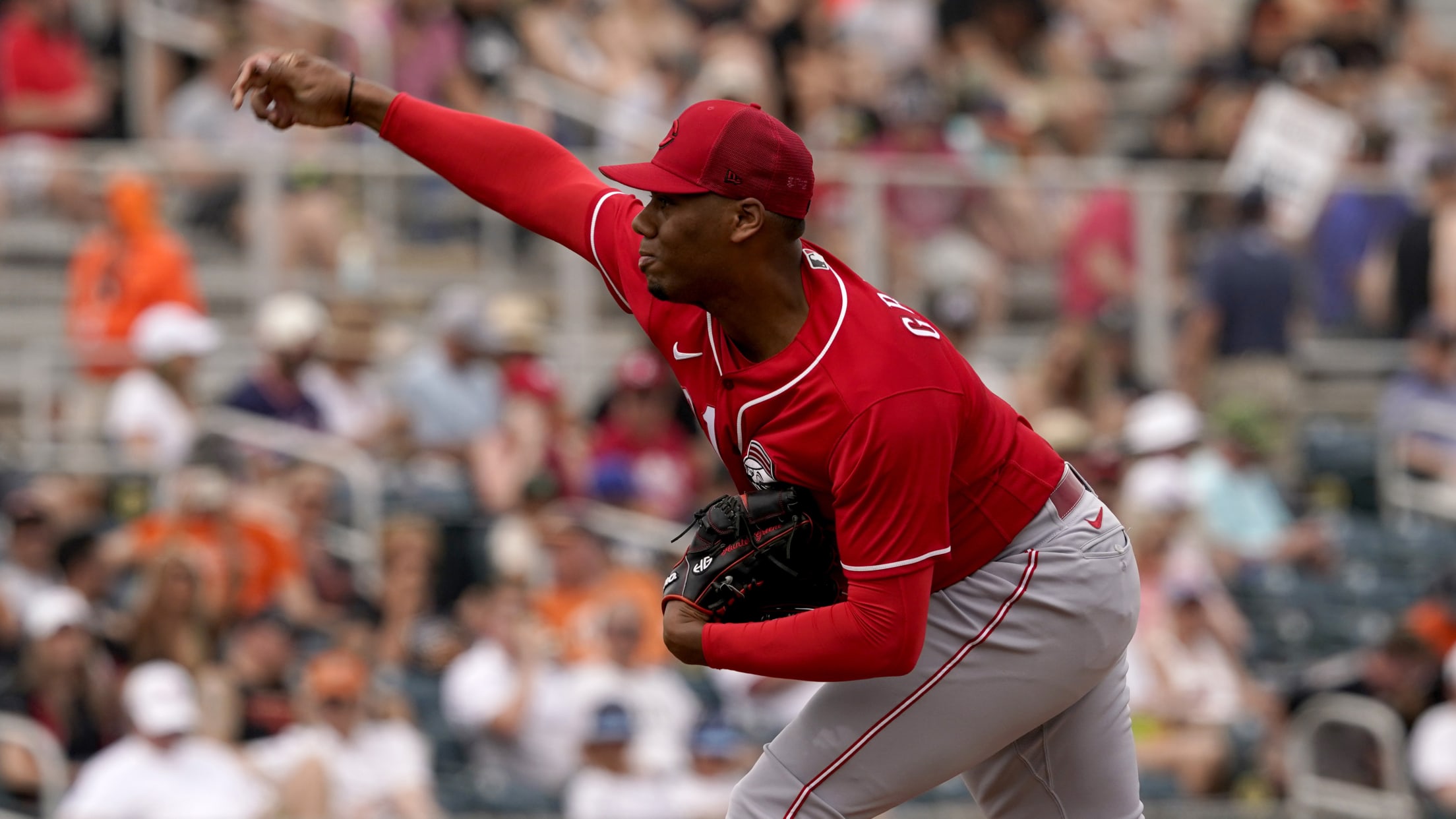 Hunter Greene's Reds debut on Sunday will mark his formal introduction as a Major League pitcher, but to pinpoint the first time he was initially noticed inside the game, you'd have to go back 15 years. Throughout his childhood, Greene was a regular presence at many of Major League Baseball's
Here's where Reds Top 30 prospects are starting '22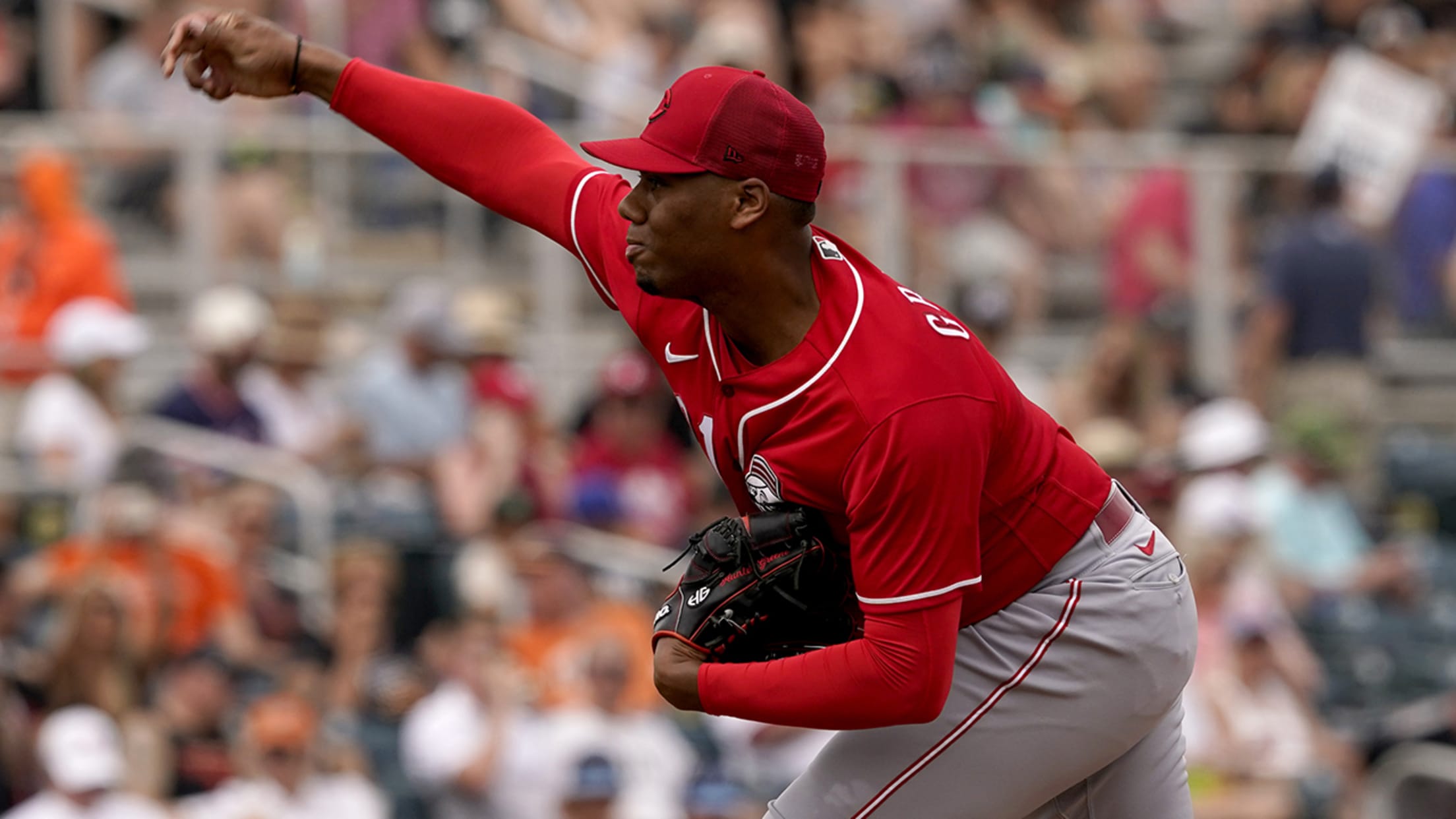 With the Minor League season opening this week, here's where the Reds' Top 30 Prospects are projected to start:
Lodolo slated to join Greene in Reds' rotation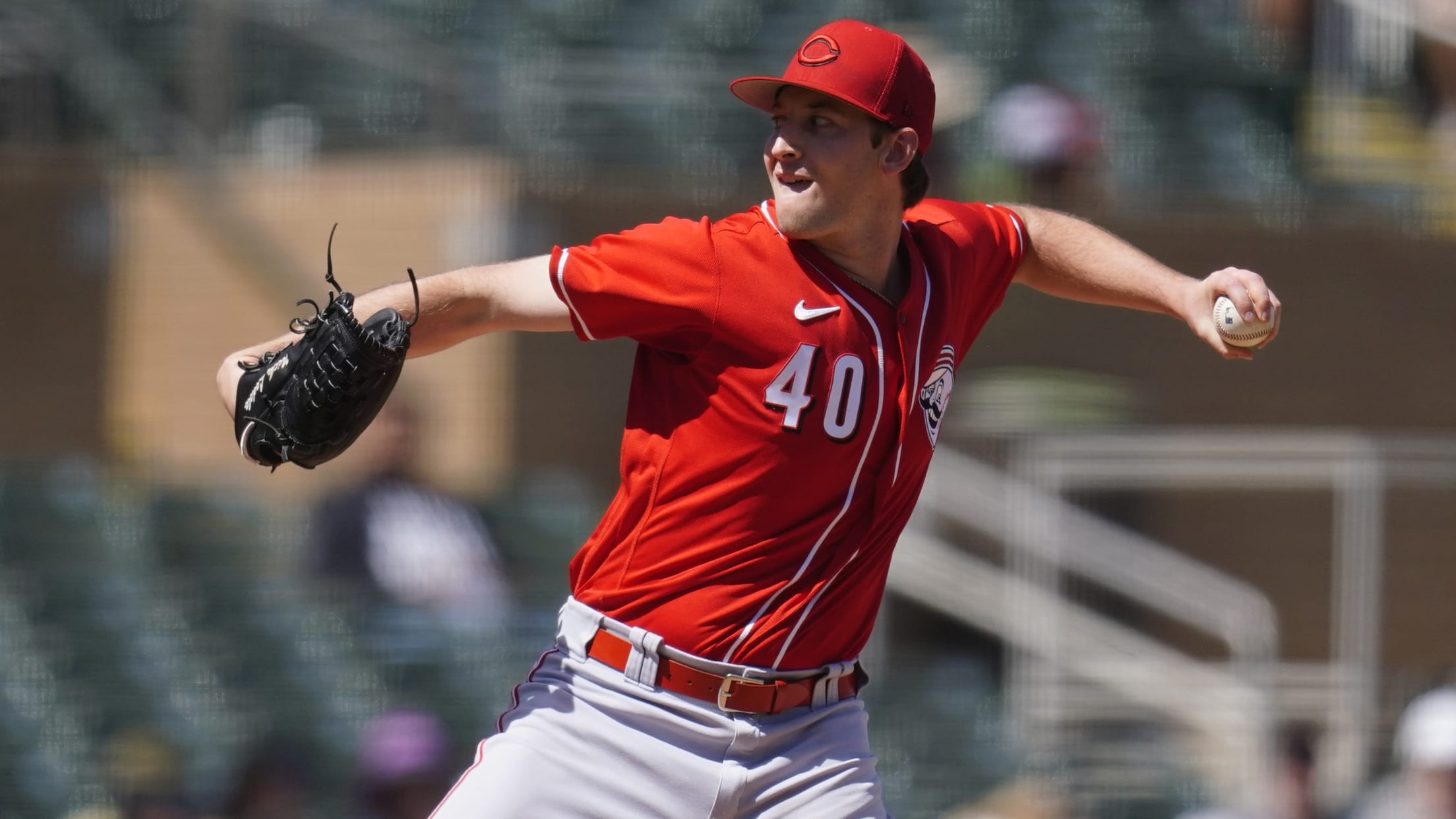 GOODYEAR, Ariz. -- The force of the Reds' youthful pitching wave will be on full display in the first few weeks of the 2022 regular season. Nick Lodolo, the club's No. 2 prospect and No. 42 overall per MLB Pipeline, will travel with the team to begin the year before
Experience key for Greene: 'I'm never going to stop learning'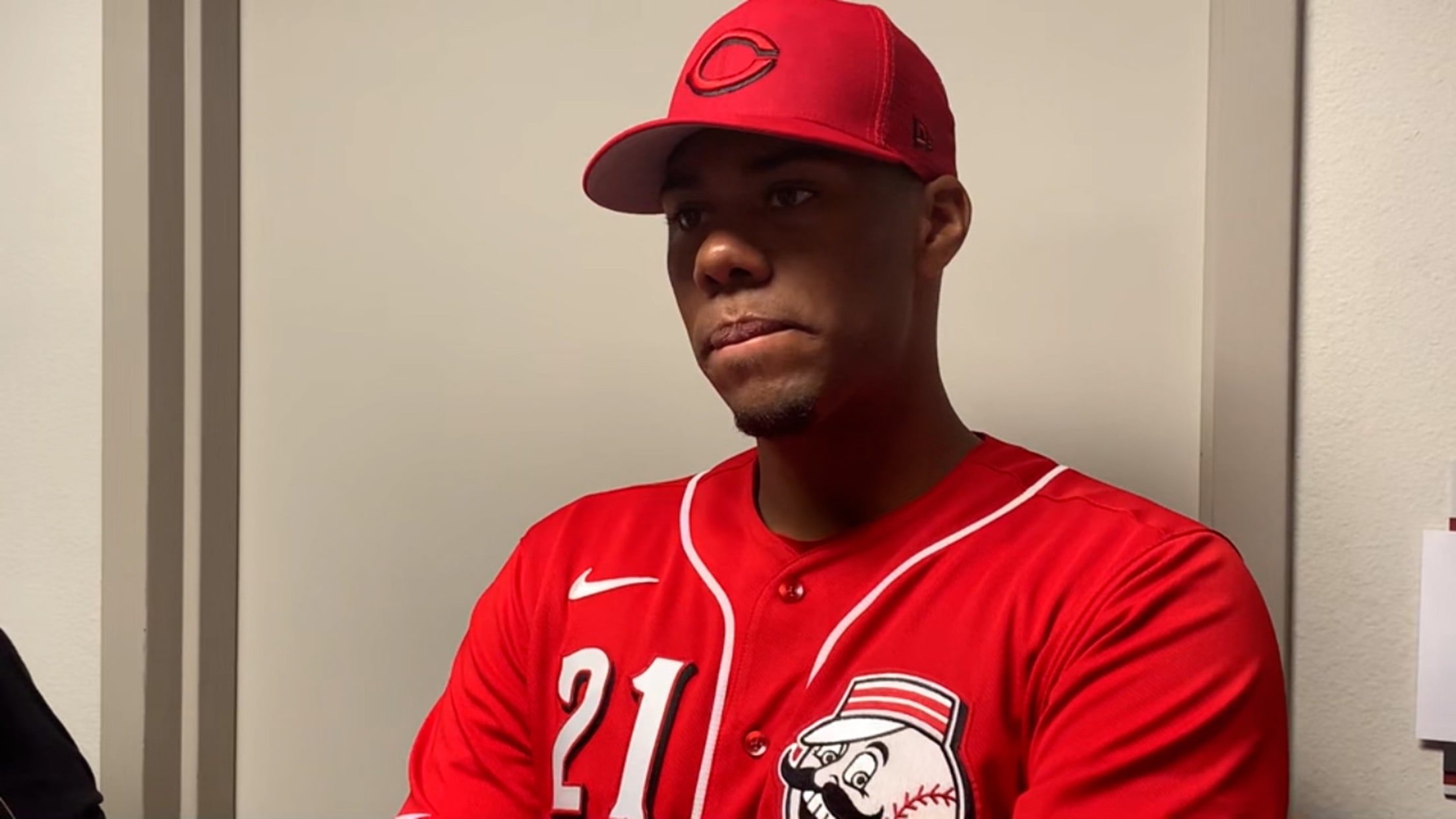 GOODYEAR, Ariz. -- Just a day after he was named to the Reds' starting rotation to begin the 2022 season, right-hander Hunter Greene ran into a thunderous White Sox lineup in a Cactus League nightcap on Thursday. Greene finished around his 50-pitch limit, but he lasted just two frames while
Hunter Greene makes Opening Day roster, to debut April 10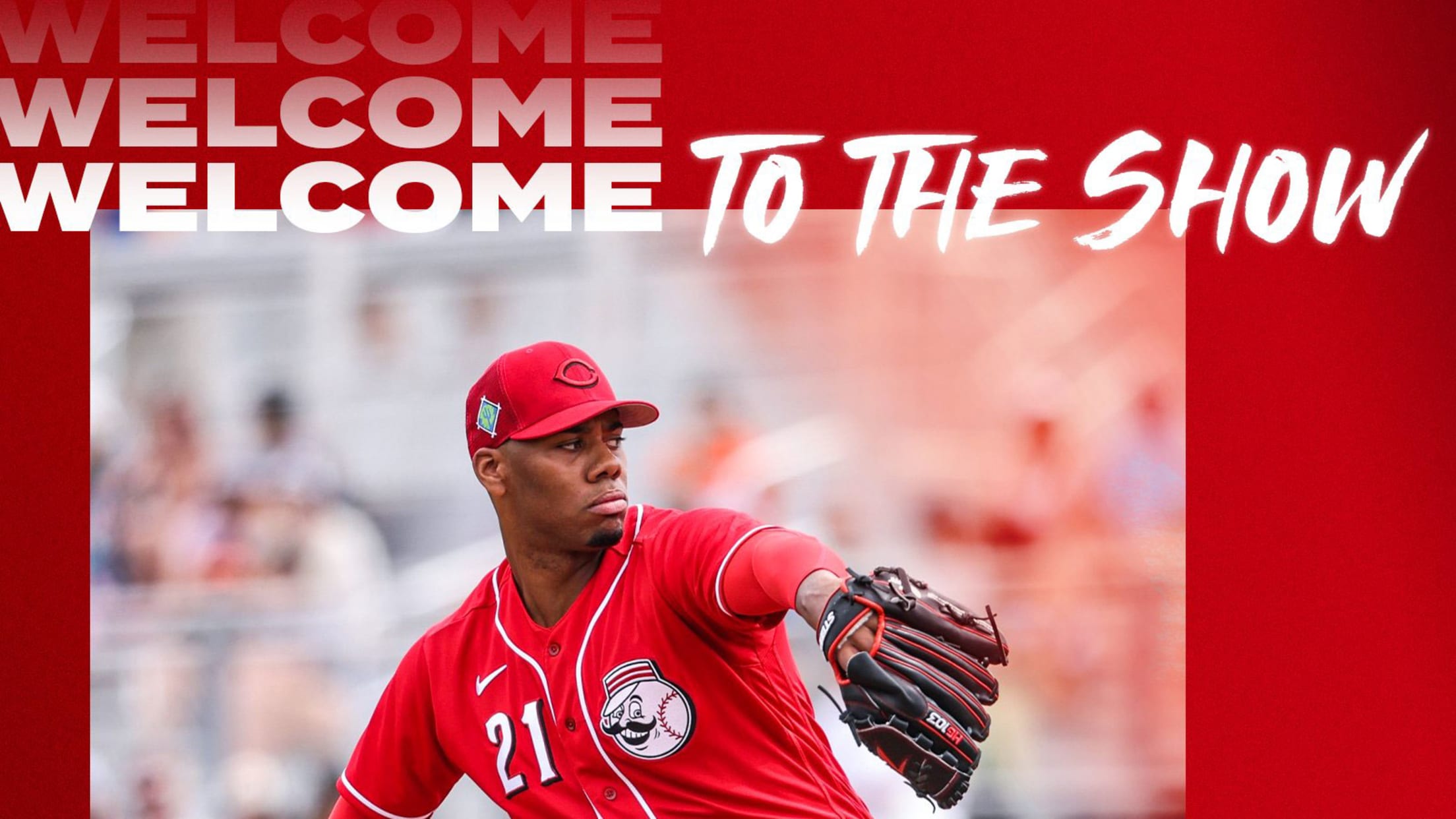 GOODYEAR, Ariz. -- Hunter Greene is going to the Major Leagues. The Reds' top-ranked prospect was told he made the club's rotation by manager David Bell on Tuesday and the club announced its decision on Wednesday. Greene, who is ranked as MLB Pipeline's No. 22 overall prospect, is scheduled to
Greene continues push to make Reds' staff
Top prospect strong in 2nd spring appearance while bidding for rotation spot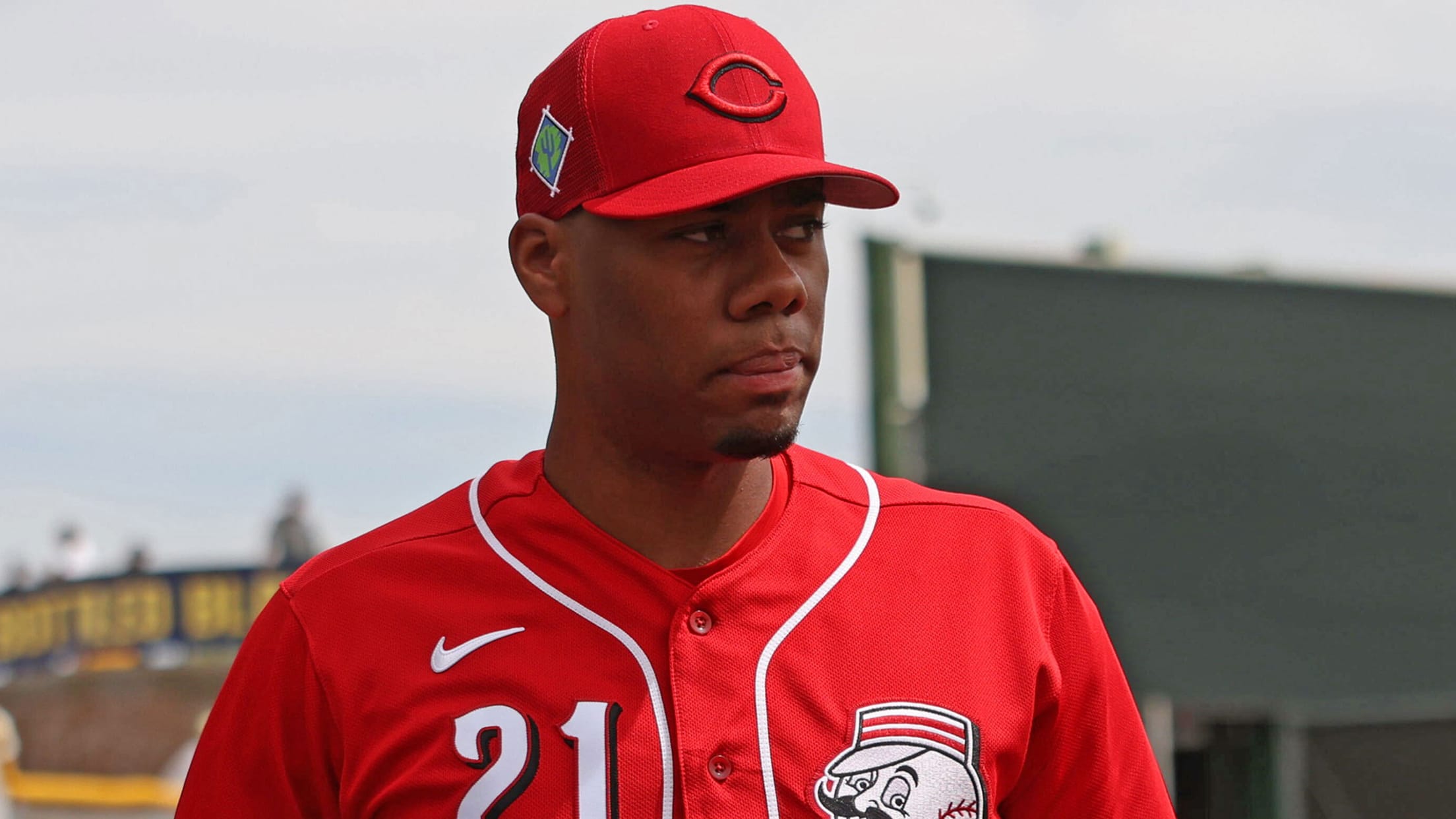 SCOTTSDALE, Ariz. -- The Reds' No. 1 prospect is making a good case to be in the Major Leagues for Opening Day. In his second outing of the spring -- and his first start -- right-hander Hunter Greene threw two scoreless innings in Saturday's 2-1 win over the Giants at
Here are Cincinnati's 2022 Top 30 prospects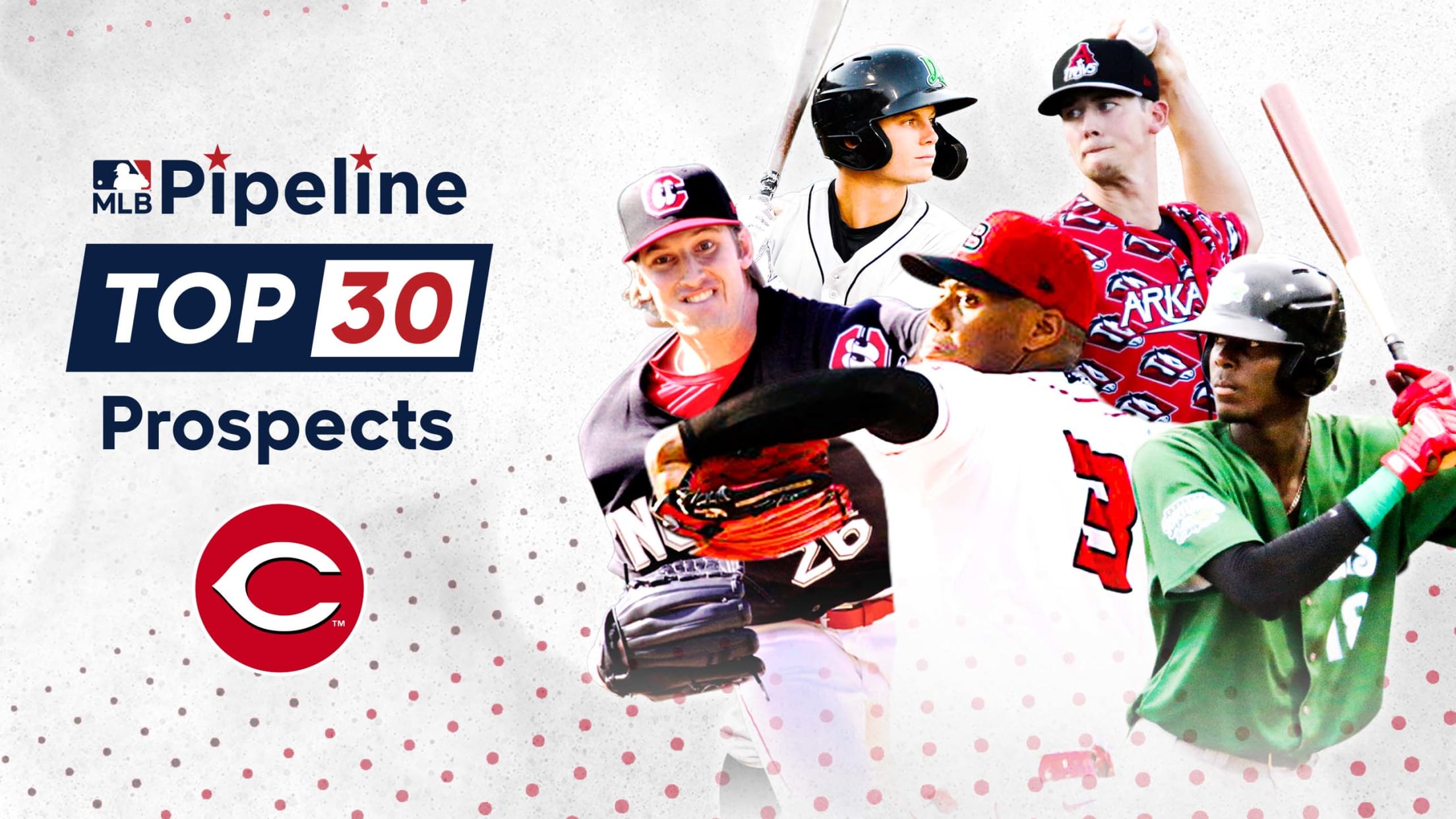 Recently, Reds general manager Nick Krall talked about the "looking at long-term success and focus on sustainability." The moves made post-lockout, in terms of adding financial flexibility and bringing in players who can help, were presumably made with that in mind. The Reds are coming off two straight winning seasons
Williamson reflects upon trade to Reds, reunion with Lodolo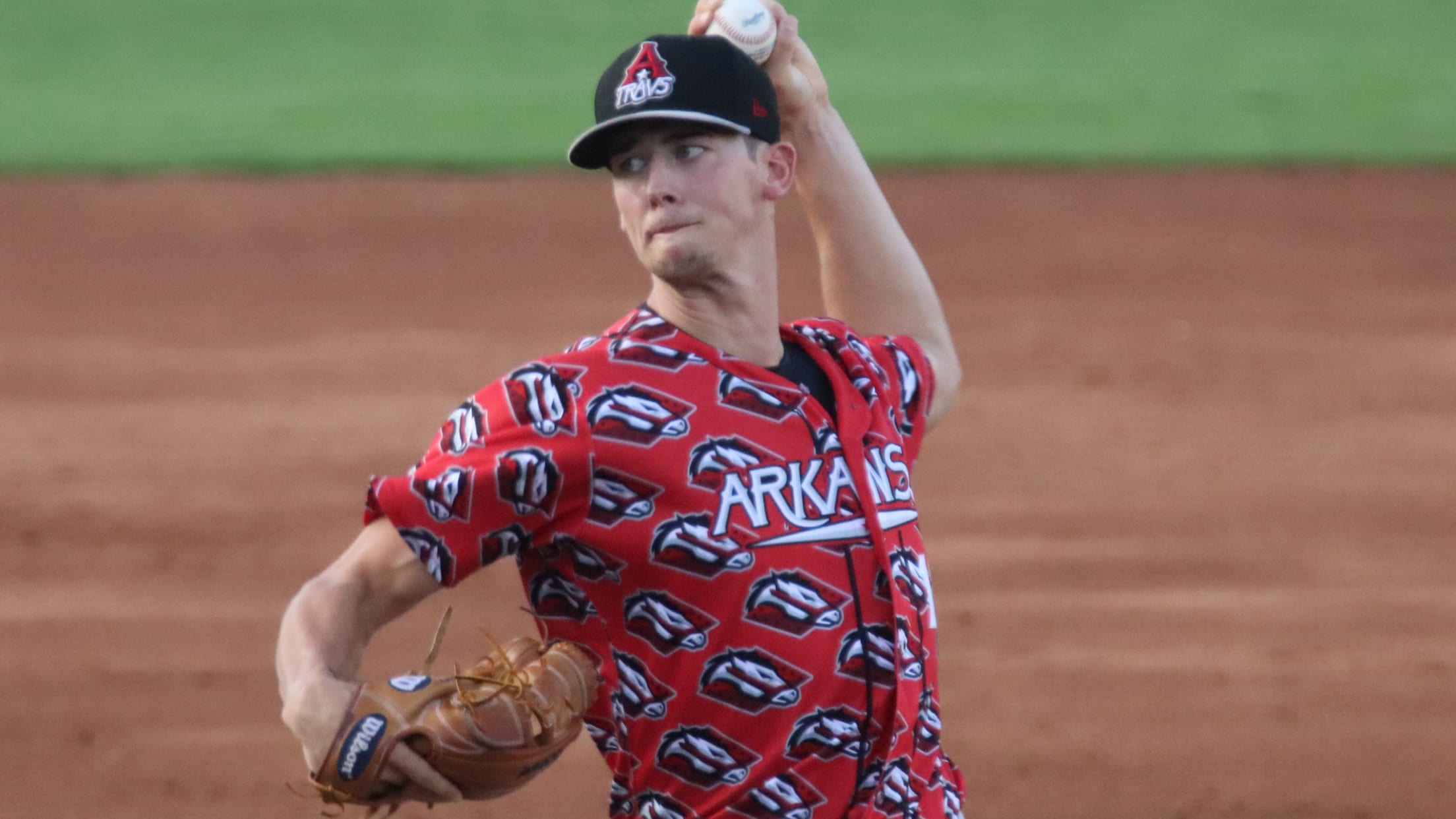 GOODYEAR, Ariz. -- Brandon Williamson went from not getting recruited as a Minnesota high schooler to catching scouts' attention at North Iowa Area CC to going to the Mariners in the second round of the 2019 Draft after transferring to Texas Christian. He established himself as one of baseball's best