The Cincinnati Reds are committed to turning words into action as we all look for ways to address racism, equality and social injustice in our society. In our continuing effort to drive this positive change, we want to share as many resources as possible for people in Reds Country and beyond.
Below you will have the opportunity to hear from voices within the Reds organization, find out what initiatives we conduct to promote positive change and inclusiveness, learn more about how you can get involved and make a difference in your community and much more.
Let's unite so that we can raise awareness and education and change our society together.
SHARE THE TRUTH
SHARE THE TRUTH: Reds Talk to Youth About Race
Reds players and alumni participated in the first in our series of discussions on race and social justice. The forum featured players from different generations and a variety of backgrounds to share their personal experiences around race and their feelings about the cry for change happening across our country.
Joining the discussion were National Baseball Hall of Famer Barry Larkin, former outfielder Eric Davis, first-base coach Delino DeShields, reliever Amir Garrett, outfielder Jesse Winker and outfielder Phillip Ervin. The discussion is hosted by Brian Giesenschlag from FOX Sports Ohio.
JUNETEENTH CELEBRATION
Juneteenth is the oldest nationally celebrated commemoration of the ending of slavery in the United States. From its Galveston, Texas origin in 1865, the observance of June 19th as the African American Emancipation Day has spread across the United States and beyond.
Today Juneteenth commemorates African American freedom and emphasizes education and achievement. It is a day, a week, and in some areas a month marked with celebrations, guest speakers, picnics and family gatherings. It is a time for reflection and rejoicing. It is a time for assessment, self-improvement and for planning the future.
The 33rd annual Cincinnati Juneteenth Festival took place the weekend of June 19-21, 2020. Although the COVID-19 pandemic forced the cancellation of the usual in-person event, the celebration took place virtually through a series of one-hour concerts everyone enjoyed from home. Click below to learn more about the weekend's activities and how you can get involved in future events.
VOICES IN REDS COUNTRY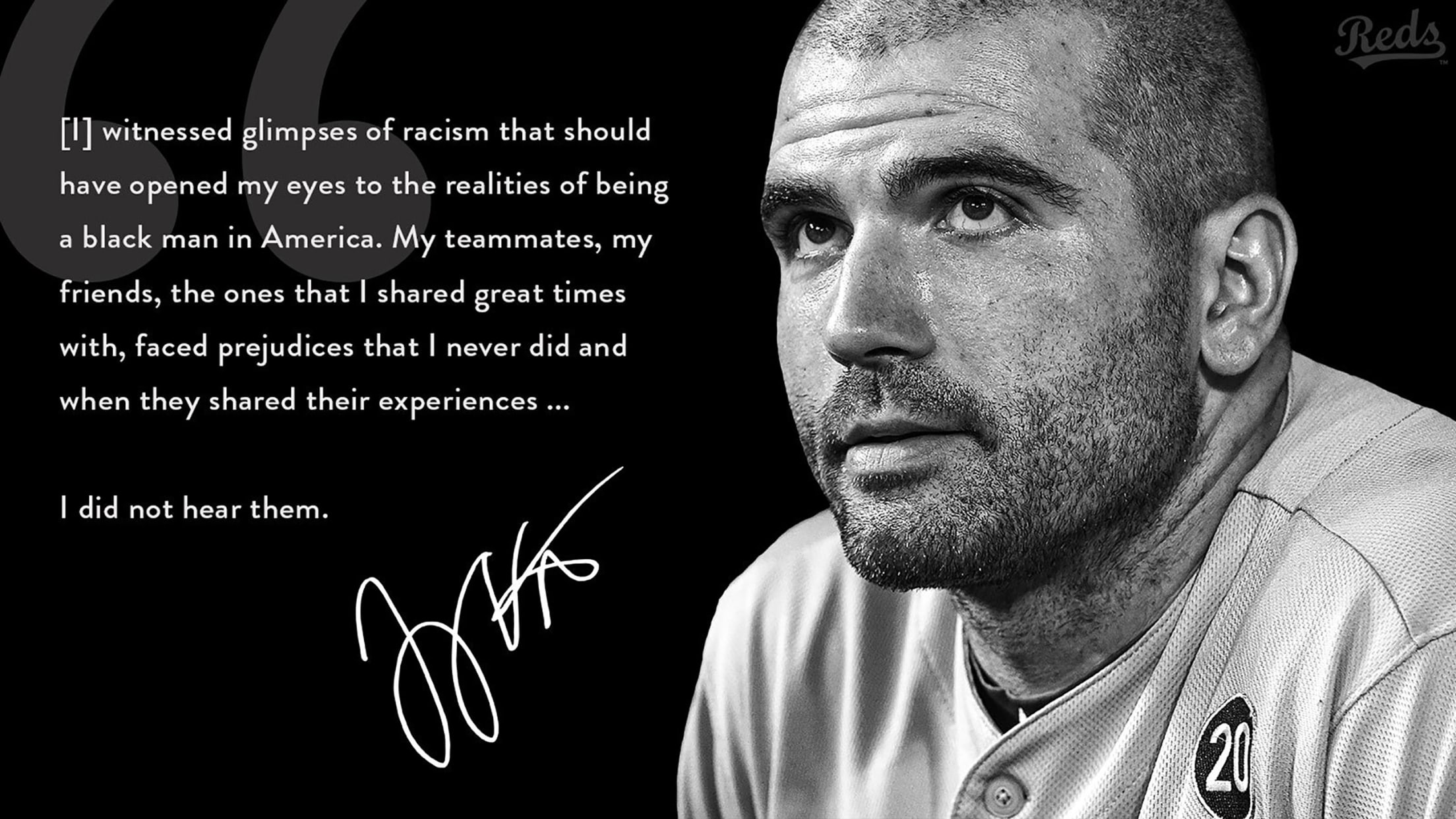 JOEY VOTTO
Star first baseman Joey Votto spoke out with his thoughts after the death of George Floyd.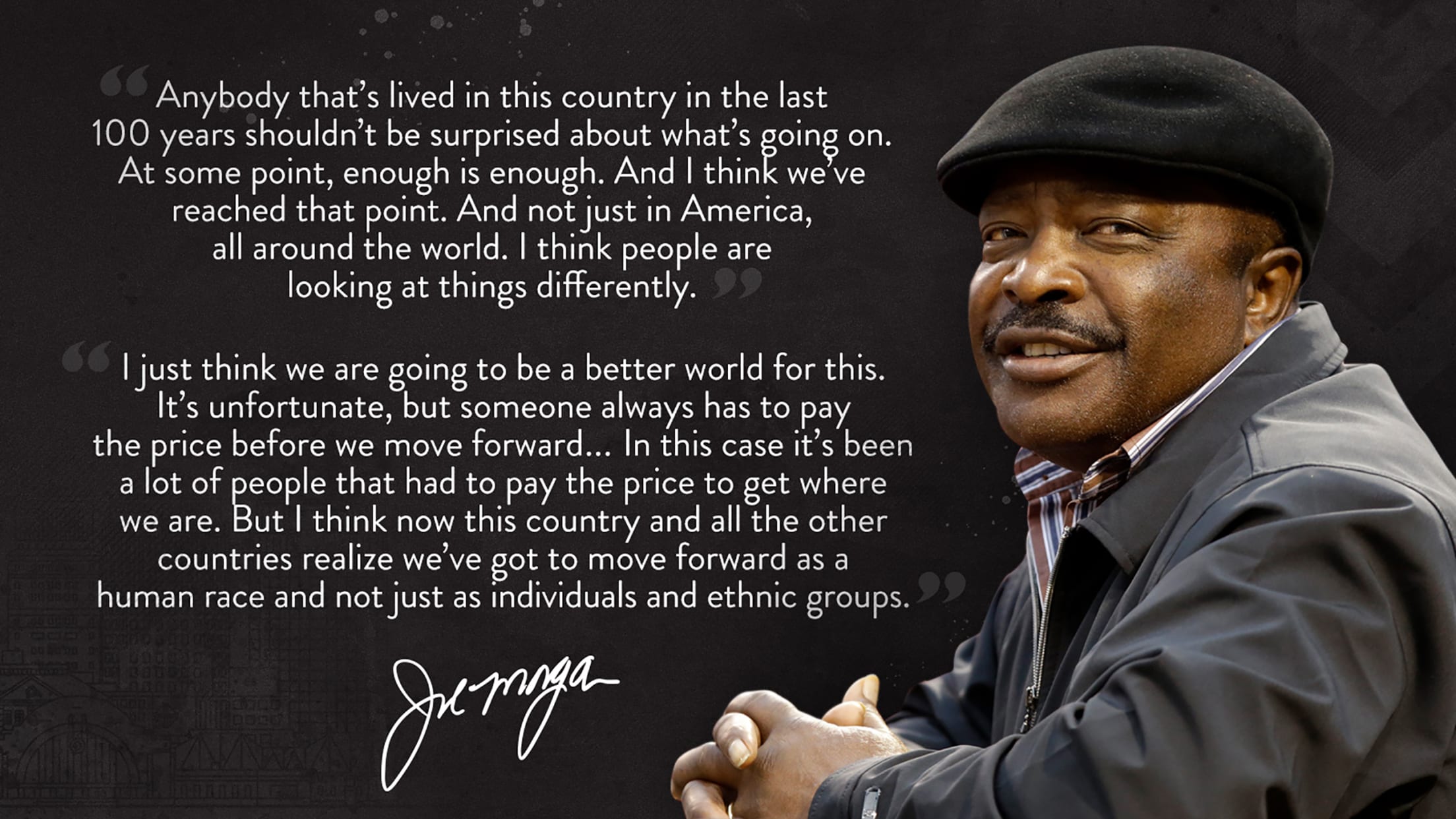 JOE MORGAN
Hall of Fame second baseman Joe Morgan shared his thoughts in an appearance on the weekly Hot Stove radio show.
SUPPORT THE CAUSE
FUNDRAISER TO SUPPORT THE CINCINNATI NAACP
A special Mystery Ball partnership between Reds Wives and Reds Authentics will jointly benefit the Cincinnati NAACP and Reds Community Fund. For just $50, you will get an authentic Major League Baseball signed by a current or former Reds player or coach. This is a great opportunity to get an autographed baseball from a current star such as Joey Votto, Shogo Akiyama or Luis Castillo, Reds legends such as Pete Rose, Joe Morgan and Eric Davis or top prospects such as Jonathan India and Nick Lodolo. Mystery Balls are available through Sunday, July 5, while supplies last.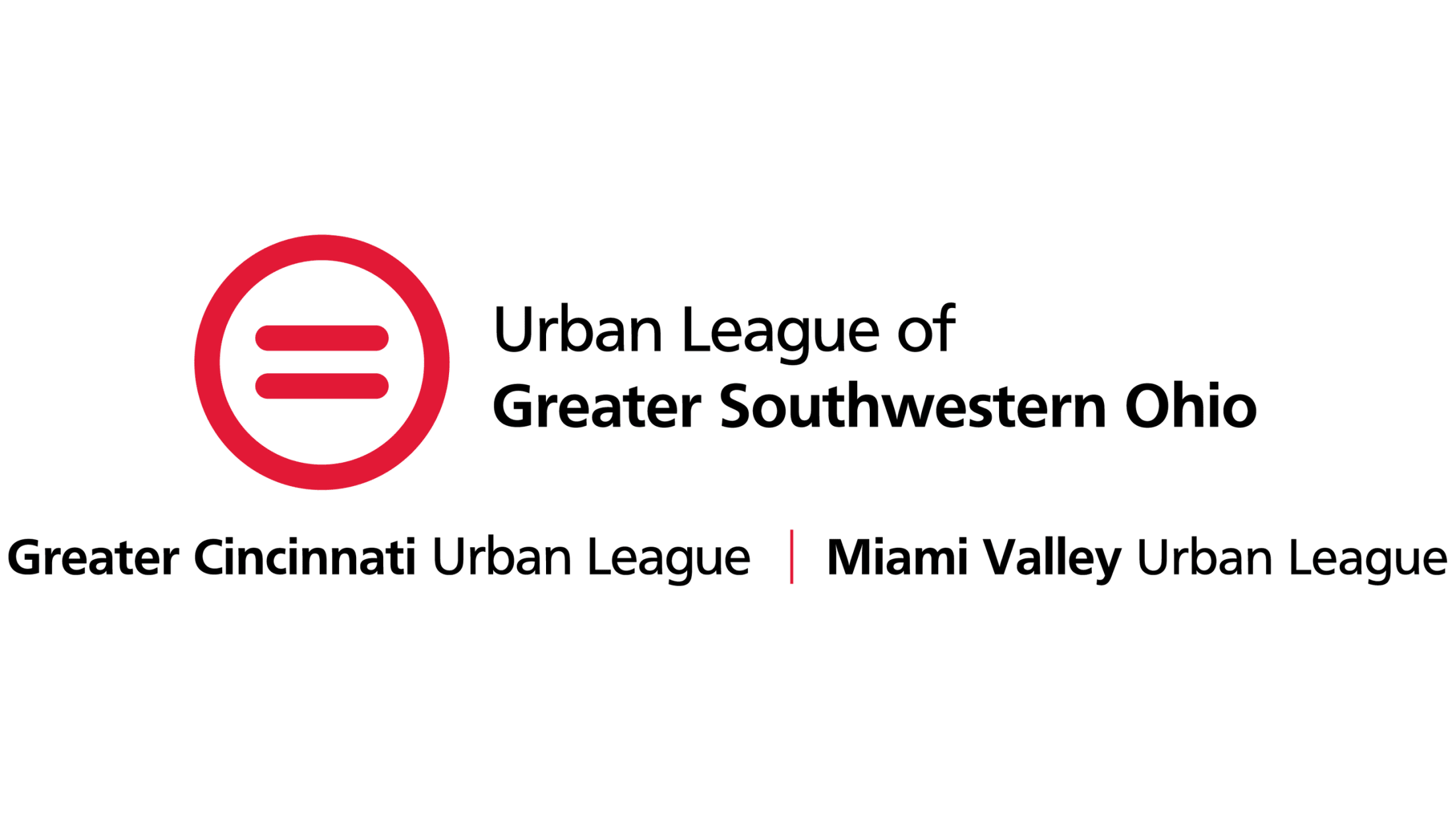 FUNDRAISER BENEFITTING THE URBAN LEAGUE OF GREATER SOUTHWESTERN OHIO
Prior to Reds baseball resuming, the Reds Community Fund is operating a special "Split the Pot" fundraiser to benefit the Urban League of Greater Southwestern Ohio. As part of the raffle, one lucky fan will win 50 percent of the final jackpot. The remaining proceeds will benefit the Urban League, which has served as a regional leader in their efforts to combat COVID-19 and as a powerful voice during the social justice movement. Must be 18 years or older and in the state of Ohio to purchase and enter the raffle. See Reds5050.com for full official rules and to purchase tickets.
There are numerous local and national organizations working to address social justice issues. You can support these groups in many ways, including volunteer work, helping spread their message on social media and donations.
LOCAL ORGANIZATIONS
Cincinnati NAACP: The Cincinnati arm of the National Association for the Advancement of Colored People was founded in 1915 and remains an active chapter of one of the nation's oldest and largest civil rights organizations. Its website currently includes petitions for justice related to the murders of George Floyd and Ahmaud Arbery, as well as contact information for representatives in their respective areas.
National Underground Railroad Freedom Center: Located at The Banks in downtown Cincinnati near Great American Ball Park, the Freedom Center's mission is to reveal stories of freedom's heroes, from the era of the Underground Railroad to contemporary times, challenging and inspiring everyone to take courageous steps of freedom today. The center presents permanent and special exhibits that inspire, public programming that provoke dialogue and action, and educational resources that equip modern abolitionists.
Ohio ACLU: The American Civil Liberties Union is another organization with a long history of civil rights advocacy. A statement about police brutality on its website says donations to the group will fuel the organization's "legal battles and urgent advocacy efforts." Its Ohio chapter is based in Cleveland and the group aims to pass civil rights lawsuits that affect the entire nation.
Ohio Innocence Project: Since 2003, the Ohio Innocence Project has provided legal defense to help exonerate those who have been imprisoned for crimes that they didn't commit. The group's work has successfully led to the release of 30 wrongfully convicted Ohioans, who collectively served more than 600 years behind bars.
Urban League of Greater Southwestern Ohio: The ULGSO is recognized as the oldest and largest community-based organization devoted to empowering African American individuals and families. The mission is to transform generations by promoting personal empowerment and economic self-sufficiency.
NATIONAL ORGANIZATIONS
Black Economic Alliance: We are a non-partisan alliance of business leaders and supporters focused on driving economic progress for the Black community through public policy, advocacy, and political engagement.
Black Futures Lab: The Black Futures Lab transforms Black communities into constituencies that change the way power operates—locally, statewide and nationally.
Black Girl Ventures: Their mission is to provide Black/Brown woman-identifying founders with access to community, education, and leadership development in order to meet business milestones that lead to economic advancement through entrepreneurship.
Black Lives Matter Foundation: #BlackLivesMatter was founded in 2013 in response to the acquittal of Trayvon Martin's murderer. Black Lives Matter Foundation, Inc. is a global organization whose mission is to eradicate white supremacy and build local power to intervene in violence inflicted on Black communities by the state and vigilantes.
Center for Policing Equity: As a research and action think tank, Center for Policing Equity produces analyses identifying and reducing the causes of racial disparities in law enforcement. Using evidence-based approaches to social justice, we use data to create levers for social, cultural and policy change.
Color of Change: Color Of Change is the nation's largest online racial justice organization. We help people respond effectively to injustice in the world around us. As a national online force driven by 1.7 million members, we move decision-makers in corporations and government to create a more human and less hostile world for Black people in America.
Equal Justice Initiative: The Equal Justice Initiative is committed to ending mass incarceration and excessive punishment in the United States, to challenging racial and economic injustice, and to protecting basic human rights for the most vulnerable people in American society.
The Loveland Foundation: The Loveland Therapy Fund provides financial assistance to Black women and girls nationally seeking therapy. Through their partnerships with Therapy for Black Girls, National Queer & Trans Therapists of Color Network, Talkspace and Open Path Collective, Loveland Therapy Fund recipients will have access to a comprehensive list of mental health professionals across the country providing high quality, culturally competent services to Black women and girls.
MacArthur Justice Center: For over 30 years, the MacArthur Justice Center has fought cases to right individual wrongs, confront racial and social inequality and demand real reform. Our belief remains the same – that those who are most vulnerable and who are therefore at risk of being ground up in the gears of the criminal justice system will always need an advocate to right the individual wrongs they have suffered and to address and attack the underlying systemic injustices.
NAACP Legal Defense and Educational Fund: Through litigation, advocacy, and public education, LDF seeks structural changes to expand democracy, eliminate disparities, and achieve racial justice in a society that fulfills the promise of equality for all Americans. LDF also defends the gains and protections won over the past 75 years of civil rights struggle and works to improve the quality and diversity of judicial and executive appointments.
National Bail Fund Network: The National Bail Fund Network is made up of over sixty community bail and bond funds across the country. The site, which features a listing of bail funds by state, is regularly updated to include community bail funds that are freeing people by paying bail/bond and are also fighting to abolish the money bail system and pretrial detention.
Southern Poverty Law Center: Dedicated to fighting hate and bigotry and to seeking justice for the most vulnerable members of our society. Using litigation, education, and other forms of advocacy, the SPLC works toward the day when the ideals of equal justice and equal opportunity will be a reality. SPLC's Hate Map is widely used. In addition to monitoring and tracking the activities of domestic hate groups and other extremists, SPLC publishes investigative reports, trains law enforcement officers and shares key intelligence, and offers expert analysis to the media and public.
The Great Unlearn: Another initiative from The Loveland Foundation's founder and president Rachel Cargle, The Great Unlearn offers a monthly self-paced syllabus of readings, video lectures, and even templates for reaching out to your employer, local school districts, and other organizations about racial justice and accountability.
The Innocence Project: The Innocence Project, founded in 1992 by Peter Neufeld and Barry Scheck at Cardozo School of Law, exonerates the wrongly convicted through DNA testing and reforms the criminal justice system to prevent future injustice.
YOUTH AND COMMUNITY DEVELOPMENT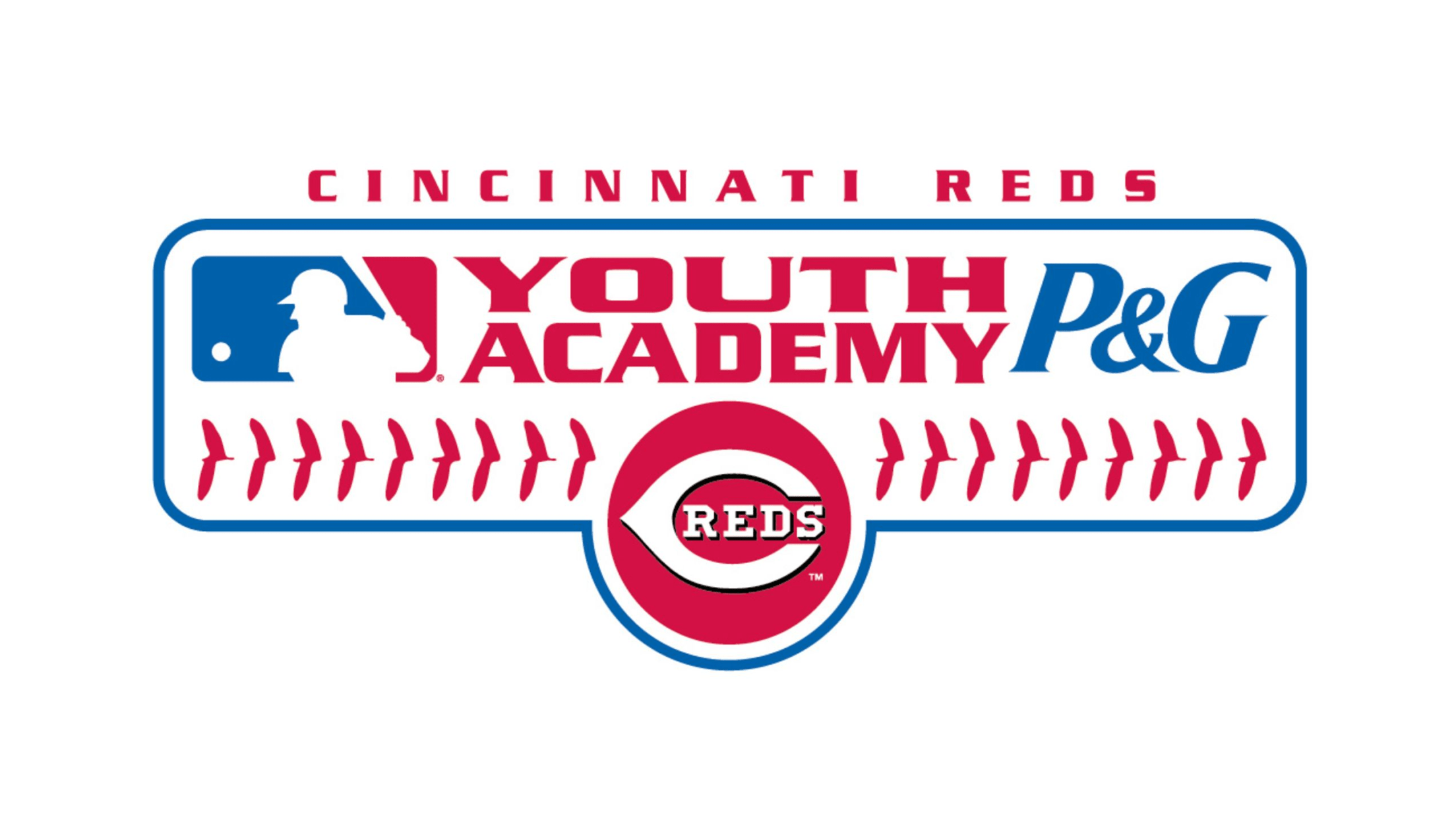 REDS YOUTH ACADEMY
The P&G MLB Cincinnati Reds Youth Academy is a state-of-the-art facility that supports thousands of kids and coaches in the Greater Cincinnati area. The academy serves as the home for the Cincinnati RBI (Reviving Baseball in the Inner Cities) program, along with year-round baseball and softball clinics and activities for players and educational sessions for coaches. In addition to on-field instruction, academy programs also provide academic tutoring, mentoring and life-building opportunities for the young people who need it most.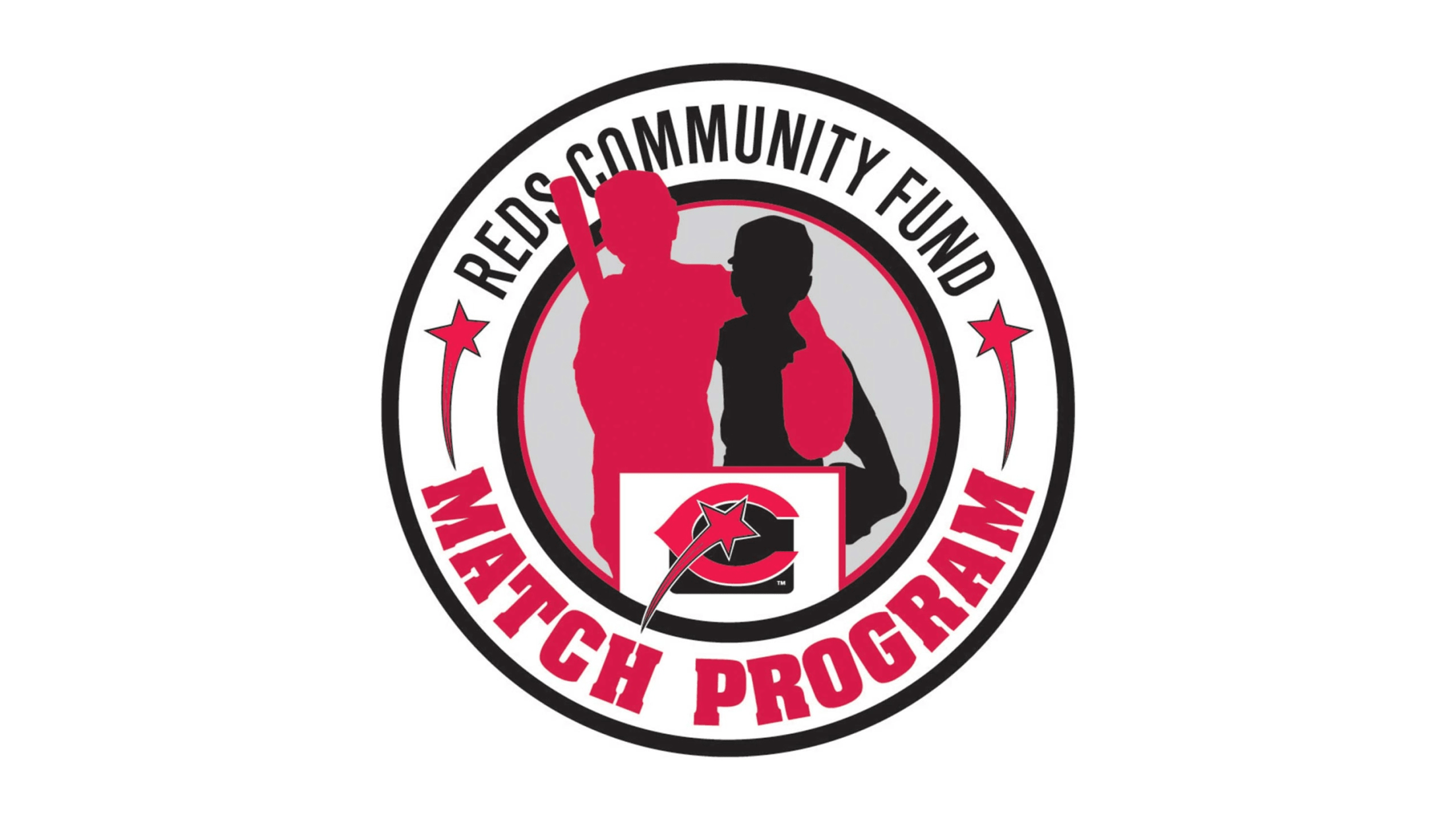 MATCH PROGRAM
The Match program exists to bring youth baseball teams from the suburbs and inner city together in the spirit of diversity, interaction and friendly competition. Each Match organization participates in a home-and-home series, in which teams blend, play and host a cookout to mingle with their families. The program culminates in a field trip to Great American Ball Park.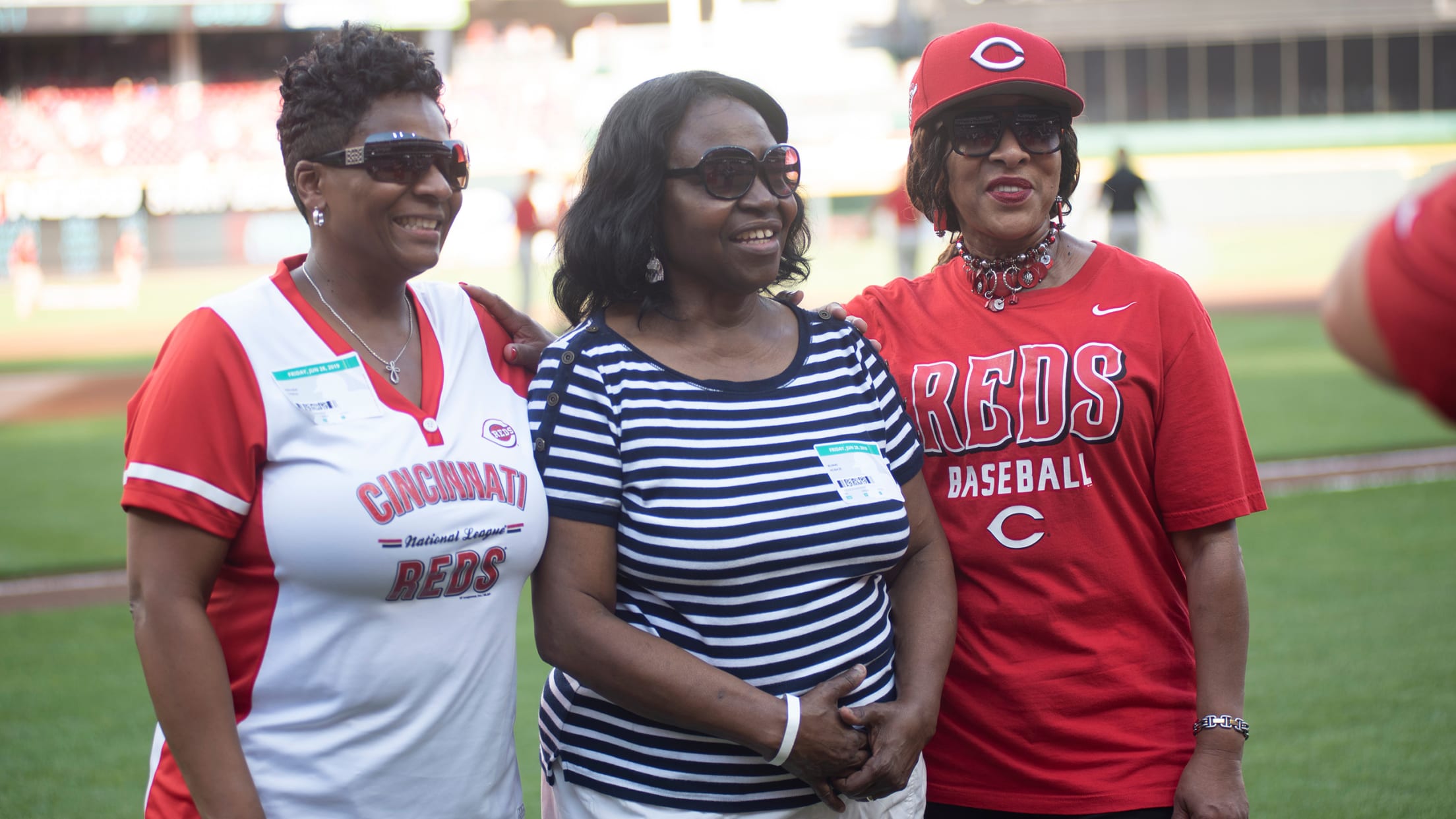 COMMUNITY NIGHTS
The Reds are proud to celebrate diversity and inclusion at the ballpark. Our Community Nights are one of the ways we like to honor our city's rich culture and heritage.
BASEBALL'S ROLE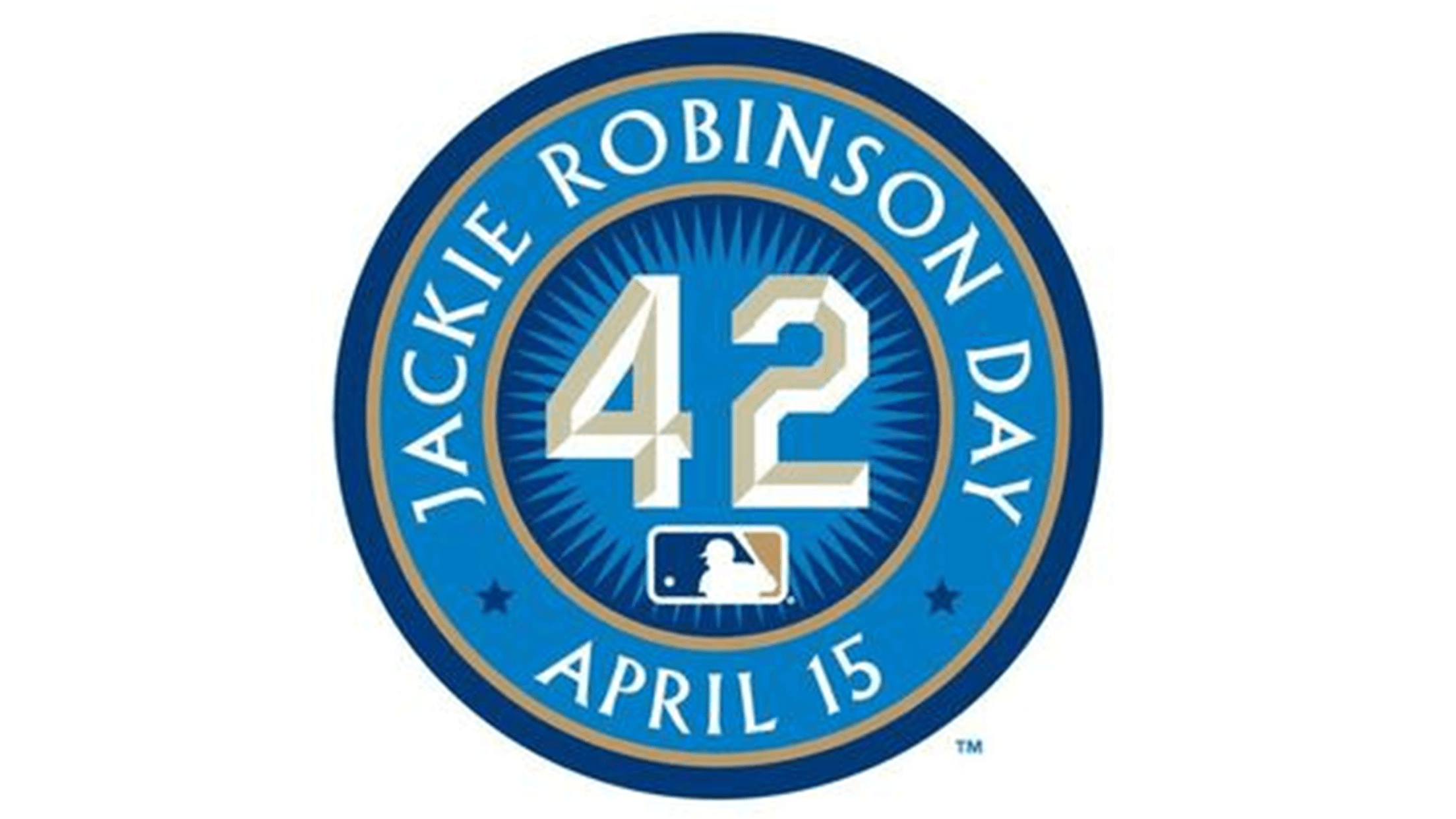 REMEMBERING JACKIE ROBINSON
On April 15, 1947, Jackie Robinson broke Baseball's color barrier when he made his historic MLB debut. The courage Jackie displayed inspired generations of African-Americans to follow their dreams, and his continued work throughout his career and later years made him a civil rights icon.
Every year on April 15, Baseball honors Jackie's legacy by celebrating his life, values and accomplishments. The extensive and unified League-wide show of support has included retiring Jackie's number throughout the Majors in 1997; dedicating April 15 as Jackie Robinson Day each year since 2004; and requesting that every player and all on-field personnel wear his No. 42 during games scheduled on Jackie Robinson Day since 2009.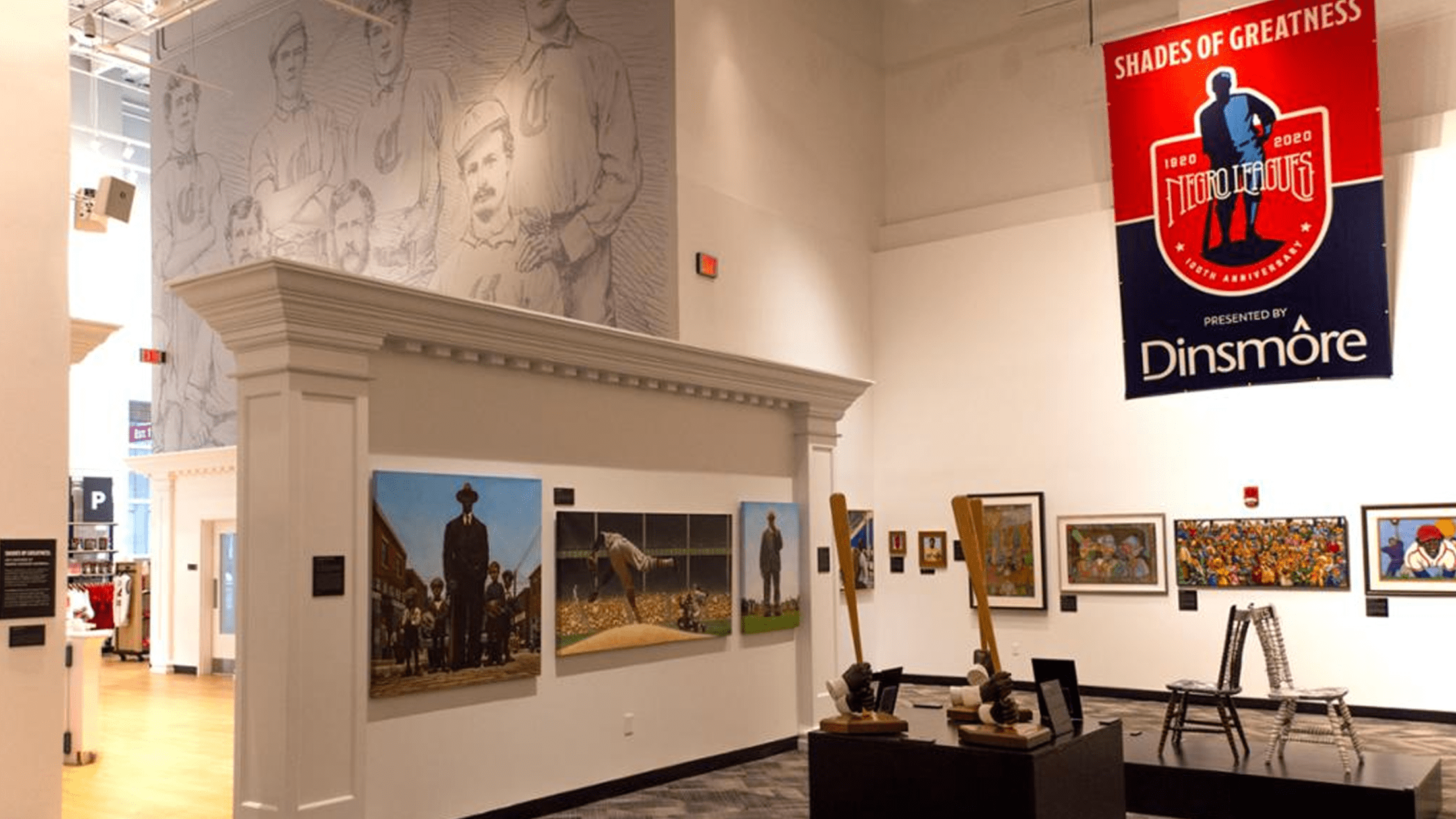 SHADES OF GREATNESS
In August of 2003, the Negro Leagues Baseball Museum made available to the public the first-ever collaborative professional art exhibit inspired by Negro Leagues Baseball. This critically acclaimed exhibition features 35 original works of art produced by 28 diverse professional artists from across the country that interpret the Negro Leagues experience on-and-off the playing field. Renowned artist Kadir Nelson headlines the talented roster of artists who participated in Shades of Greatness. The Reds Hall of Fame and Museum presented by Dinsmore is proud to bring this unique celebration of the compelling and powerful story of the Negro Leagues to Cincinnati to mark the 100th anniversary of the founding of the Negro Leagues in 1920.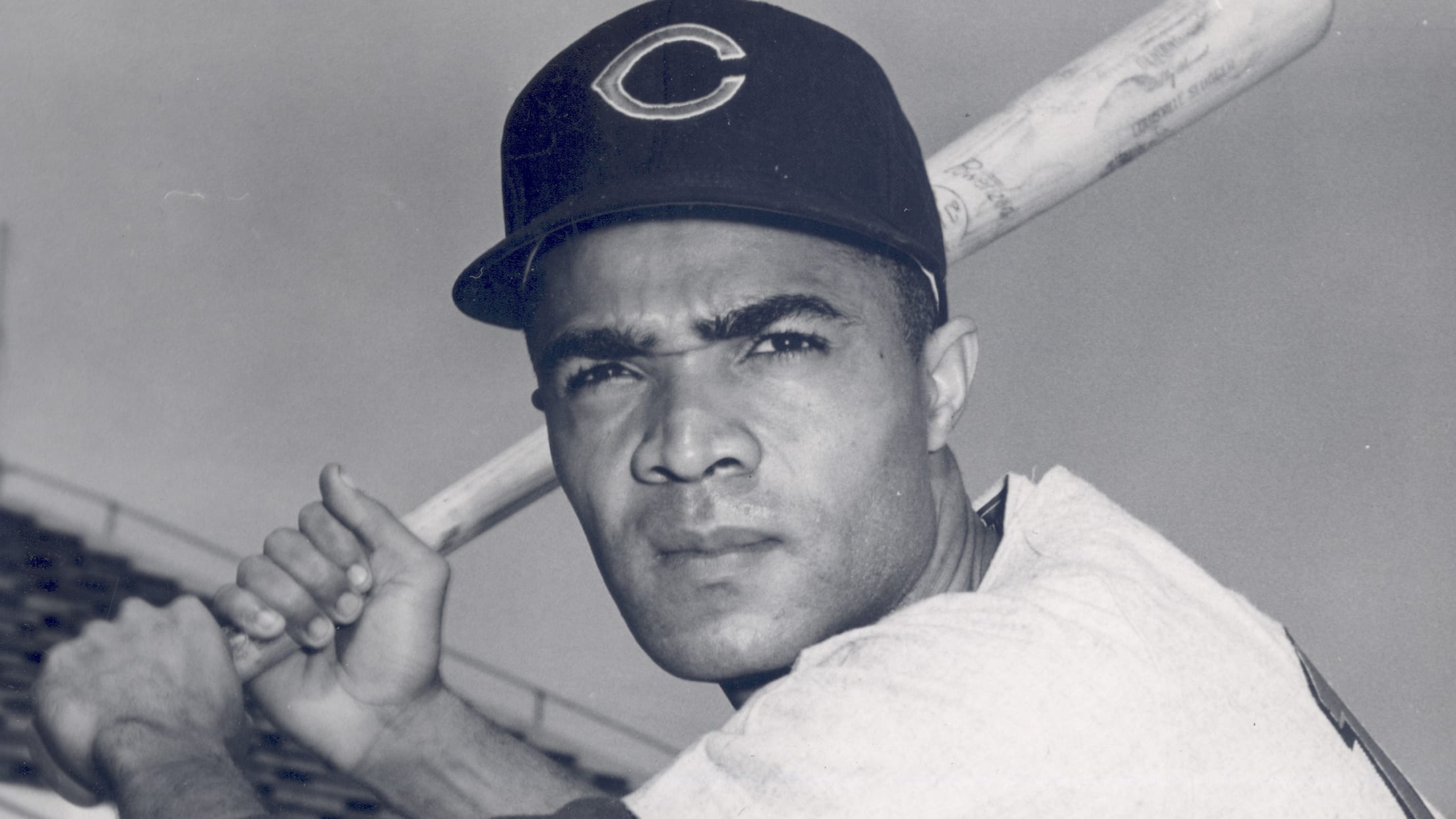 HONORING CHUCK HARMON
When he became the club's first African American player in 1954, it was clear Chuck Harmon's name would always be a part of Reds history. However, Chuck's legacy goes far beyond that thanks to his decades of service to the Cincinnati community and his love for Reds baseball.
EDUCATIONAL RESOURCES
Films and Shows
13th - Ava Duvernay
American Son - Kenny Leon
See You Yesterday - Stefon Bristol
When They See Us - Ava Duvernay
The Hate U Give - George Tillman Jr.
Just Mercy - Destin Daniel Cretton
King In The Wilderness - Peter Kunhardt
Selma - Ava DuVernay
The Black Panthers: Vanguard of the Revolution - Stanley Nelson, Jr.
Hidden Figures - Theodore Melfi
Subscribe and Listen
1619 (New York Times)
About Race
Code Switch (NPR)
"Yo Is This Racist"
Momentum: A Race Forward Podcast
Diversity Gap
Books
The Autobiography of An Ex-Colored Man by James Weldon Johnson
The Forging of a Black Community: Seattle's Central District from 1870 Through the Civil Rights Era by Quintard Taylor
The New Jim Crow: Mass Incarceration in the Age of Colorblindness by Michelle Alexander
The Fire Next Time by James Baldwin
Eloquent Rage: A Black Feminist Discovers Her Superpower by Brittney Cooper
The Color of Law by Richard Rothstein
Women, Race, & Class by Angela Y. Davis
The Bluest Eye by Toni Morrison
Just Mercy by Bryan Stevenson
Invisible No More: Police Violence Against Black Women and Women of Color by Andrea J. Ritchie
How To Be An Antiracist by Dr. Ibram X. Kendi
Stamped: Racism, Antiracism, and You by Jason Reynolds and Ibram X. Kendi
So You Want to Talk About Race by Ijeoma Oluo
When Affirmative Action Was White: An Untold History of Racial Inequality in Twentieth Century America by Ira Katznelson
Between the World and Me by Ta-Nehisi Coates
KEEP THE DISCUSSION GOING
While we strive to be a leader in making positive change, we also understand that we do not have all of the answers. Please let us know any feedback you have or suggestions for what we can do better as we look ahead to make a difference.
We also encourage you to keep the conversation going however you can. Get involved by discussing your thoughts and opinions with others on social media. Plan events in your community to bring people of all backgrounds together. It's only through education, sharing and understanding that we can create true, lasting change.