FOX Sports Ohio telethon raises $177,000 for the Reds Community Fund
The annual FOX Sports Ohio telethon on June 17 raised a record $177,000 for the Reds Community Fund. This is the seventh year in a row FOX Sports Ohio has dedicated a Reds telecast featuring a special hour-long Reds Live pregame show, in-game stories and postgame show to highlight programs
Homestand Highlights - Reds vs. Rangers & Astros
Friday, June 14, 2019 – Reds vs. Texas Rangers, 7:10 p.m. (Gates open at 5:40 p.m.) • Fireworks Friday & Cincinnati Pops: The Cincinnati Pops Orchestra, conducted by John Morris Russell, will play a 35-minute postgame concert live from the Kroger Fan Zone and will be shown on the ballpark
2019 Johnny Bench Awards winners announced
Honoring top high school and college baseball and softball catchers
Ten winners of the 2019 Johnny Bench Awards, presented by Krylon, have been announced and will be honored on June 18 at Great American Ball Park with an awards luncheon and pregame ceremony. The Johnny Bench Awards honor the top NCAA Division I male and female college catchers. And, in
Great American Deal, July 1-4
$12 ticket package includes free hot dog and fountain soda, thanks to Coca-Cola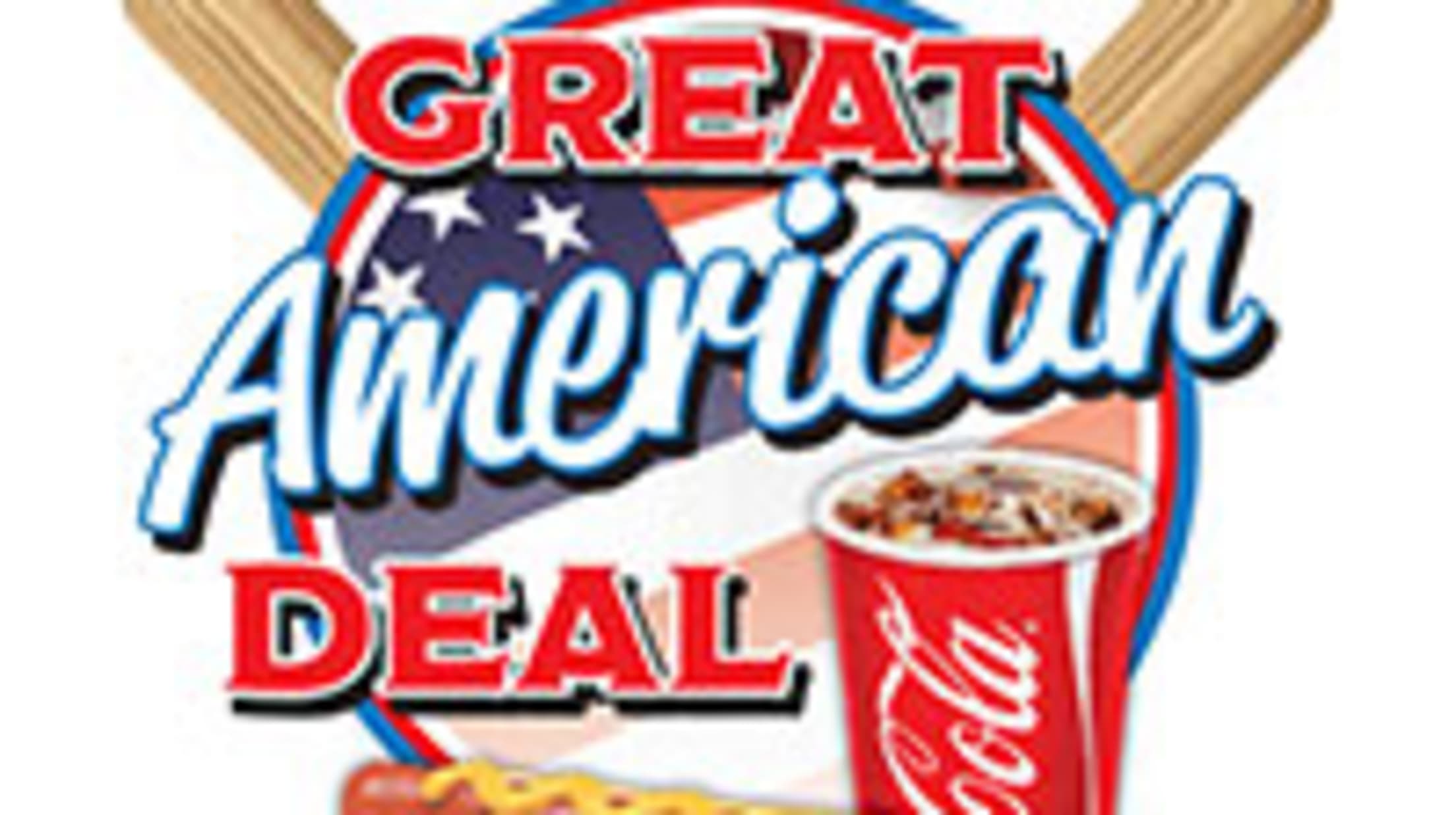 The Cincinnati Reds are bringing back the Great American Deal for the July 1-4 series vs. the Milwaukee Brewers at Great American Ball Park. Fans purchasing this $12 ticket package will receive a FREE regular size hot dog and a 16-oz fountain drink, thanks to Coca-Cola. • Monday, July 1
Reds select Nick Lodolo with their first pick of 2019 Draft
Take TCU Lefthander Seventh Overall
CINCINNATI - Cincinnati Reds Director of Amateur Scouting Brad Meador tonight announced the selection of LHP Nick Lodolo (6'6", 185), a junior from Texas Christian University, with the team's first pick (7th overall) of the 2019 first-year player draft. Later tonight, the Reds will select their second player with the
2019 Reds HOF collectible bobblehead for June: Joe Nuxhall
Bobbleheads available Saturdays & Sundays in June
The Reds Hall of Fame & Museum presented by Dinsmore continues its 2019 bobblehead program by celebrating the 75th anniversary of Joe Nuxhall's major league debut. Pitcher Joe Nuxhall is most remembered for having been the youngest player ever to appear in a major league game at the age of
The Reds have recalled from Class AAA Louisville RHP Lucas Sims (#39) and optioned to Louisville LHP Wandy Peralta.
Fans encouraged to donate food and 'Strike Out Hunger' on Friday and Saturday 
The Cincinnati Reds and the Society of St. Vincent de Paul – Cincinnati are partnering to "Strike Out Hunger" across Greater Cincinnati by hosting a food donation drive when the Reds play the Washington Nationals on Friday, May 31 and Saturday, June 1 at Great American Ball Park. Fans who
Reds Signing Day press conference
WHAT: Press conference to recognize 12 local high school baseball and softball players from the P&G MLB Cincinnati Reds Youth Academy who have signed letters of intent to play collegiately. (10 softball players and 2 baseball players) WHEN: Tuesday, May 28, 2019 at 3 p.m. WHERE: Reds Hall of Fame
Reds Homestand Highlights May 27-June 2
Monday, May 27, 2019 – Reds vs. Pittsburgh Pirates, 1:10 p.m. - Game 1 of day-night doubleheader (Gates open at 11:40 a.m.) • Military Appreciation Day: Today is Memorial Day and the second Reds Military Appreciation Day of the season. Many of today's ceremonies will honor the men and women
Reds HOF & Museum honors active military and veterans with free admission 
The Reds Hall of Fame & Museum presented by Dinsmore is proud to announce free general admission for all active military and veterans, courtesy of the Sargent Family Foundation. "Our family is proud to support the Cincinnati Reds Hall of Fame and Museum and all of those who serve or
Reds & Pirates to play doubleheader on Memorial Day – May 27
Fans will have two opportunities to see the Reds on Memorial Day, as the team will play a day-night doubleheader against the Pittsburgh Pirates on Monday, May 27. The first game is scheduled to start at 1:10 p.m., with the second game scheduled for a 7:10 p.m. first pitch. The
 'Reds Rockin' 150' Birthday Bash at GABP – July 5
Free party featuring Reds players plus free concerts from 3 Doors Down, X Ambassadors and Phillip Phillips
Fans can reserve FREE tickets for the biggest birthday bash Reds Country has ever seen with the Reds Rockin' 150 on Friday, July 5, 2019. This special Great American Ball Park OPEN HOUSE celebrates the 150th anniversary of baseball's first professional team beginning at 5 p.m., culminating in a FREE
Yasiel Puig brings Celebrity Casino Royale to Cincinnati on June 13
Yasiel Puig's Celebrity Casino Royale will be held on Thursday, June 13 at 4:00 p.m. at Great American Ball Park to benefit the Wild Horse Children's Foundation. The evening provides a priceless opportunity for fans to play poker with the Reds outfielder and his celebrity guests for a chance to
Weekend Series Highlights - Reds vs. Dodgers
Friday, May 17, 2019 – Reds vs. Los Angeles Dodgers, 7:10 p.m. (Gates open at 5:40 p.m.) • Fireworks Friday: Fireworks show set to a "Country Mix" soundtrack by DJ ETrayn will begin approximately 15 minutes after the game ends. • Pregame Ceremony & First Pitch: Pregame ceremonies will honor
Reds celebrate PLAY BALL Weekend, May 17-19
Join the Reds and Major League Baseball to celebrate youth baseball and softball with PLAY BALL Weekend, May 17-19, 2019. MLB launched PLAY BALL in 2015 as the sport's largest effort to encourage widespread participation in both formal and casual baseball and softball activities. This weekend's activities at Great American
St. Elizabeth Healthcare 'A Night of Their Own' – May 30 at GABP
All proceeds benefit the Reds Community Fund
The sixth annual St. Elizabeth Healthcare A Night of Their Own will be held Thursday, May 30 from 5 to 9:30 p.m. at Great American Ball Park. This exclusive event gives women ages 21 and over the opportunity to play like the pros on the field and learn all aspects
Homestand Highlights - Reds vs. Cubs & Dodgers
Tuesday, May 14, 2019 – Reds vs. Chicago Cubs, 6:40 p.m. (Gates open at 5:40 p.m.) • Bark in the Park: Tonight is the second of four Bark in the Park games this season. Dogs and their owners will be in a special seating area while the Kroger Fan Zone
PNC/Reds E-Waste Recycling Drive presented by Cohen, May 3-5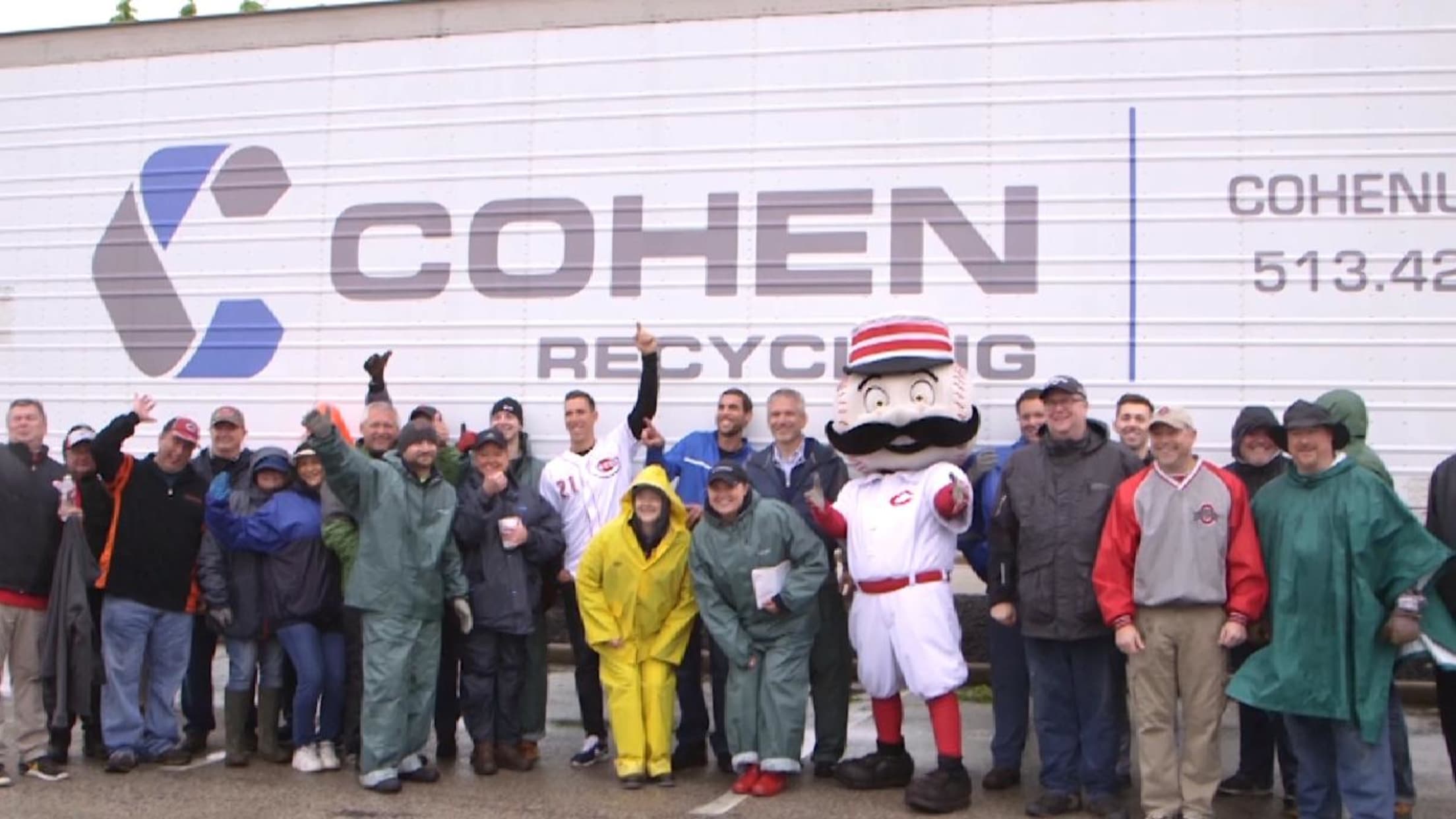 PNC, The Cincinnati Reds and Cohen Recycling are joining forces again with the support of several of Cincinnati's leading corporations for the 10th annual PNC/Reds E-Waste Recycling Drive on May 16-18, 2019. The E-Waste Recycling Drive provides a safe and convenient opportunity for Reds fans and residents of Greater Cincinnati
Reds name 2019 Honorary Bat Girl
Laura Fay of Cincinnati to be honored on May 16 at GABP
Major League Baseball has announced the 2019 Honorary Bat Girls for each MLB Club in support of the annual "Going To Bat Against Breast Cancer" initiative, which is traditionally commemorated each Mother's Day. Clubs had the opportunity to hand-select their respective honorees, each of whom demonstrated an extraordinary commitment to
Reds roster moves for May 5
The Reds have selected from Class AAA Louisville the contract of IF Josh VanMeter (#17) and optioned to Louisville LHP Cody Reed. When he plays, VanMeter will make his Major League debut. He is a native and resident of Ossian, Indiana, near Fort Wayne.
Reds Hall of Fame launches 2019 bobblehead series 
Pat Moran bobblehead available Saturdays and Sundays in May
The Reds Hall of Fame & Museum presented by Dinsmore is proud to announce its 2019 bobblehead program, starting with former manager Pat Moran. After taking over for Christy Mathewson as manager for the 1919 season, Moran won 96 of 140 games to take the flag by nine games. The
Reds homestand highlights May 3-6
150th Anniversary Celebrations – May 4: The Cincinnati Reds season-long celebration of baseball's first professional team kicks into high gear this weekend. As part of the salute to that legendary club, the 1869 Red Stockings Pavilion outside the Reds Hall of Fame will be officially dedicated on Saturday, May 4
Reds transactions for May 3
The Reds have selected from Class AAA Louisville the contract of No. 1 prospect CF Nick Senzel (#15, sen-ZELL), optioned to Louisville RHP Matt Bowman and transferred to the 60-day injured list 2B Scooter Gennett (right groin strain). Senzel will make his Major League debut tonight vs the Giants at
Reds 150th anniversary celebrations kick off this weekend
Featuring 1869 Red Stockings Pavilion dedication on Saturday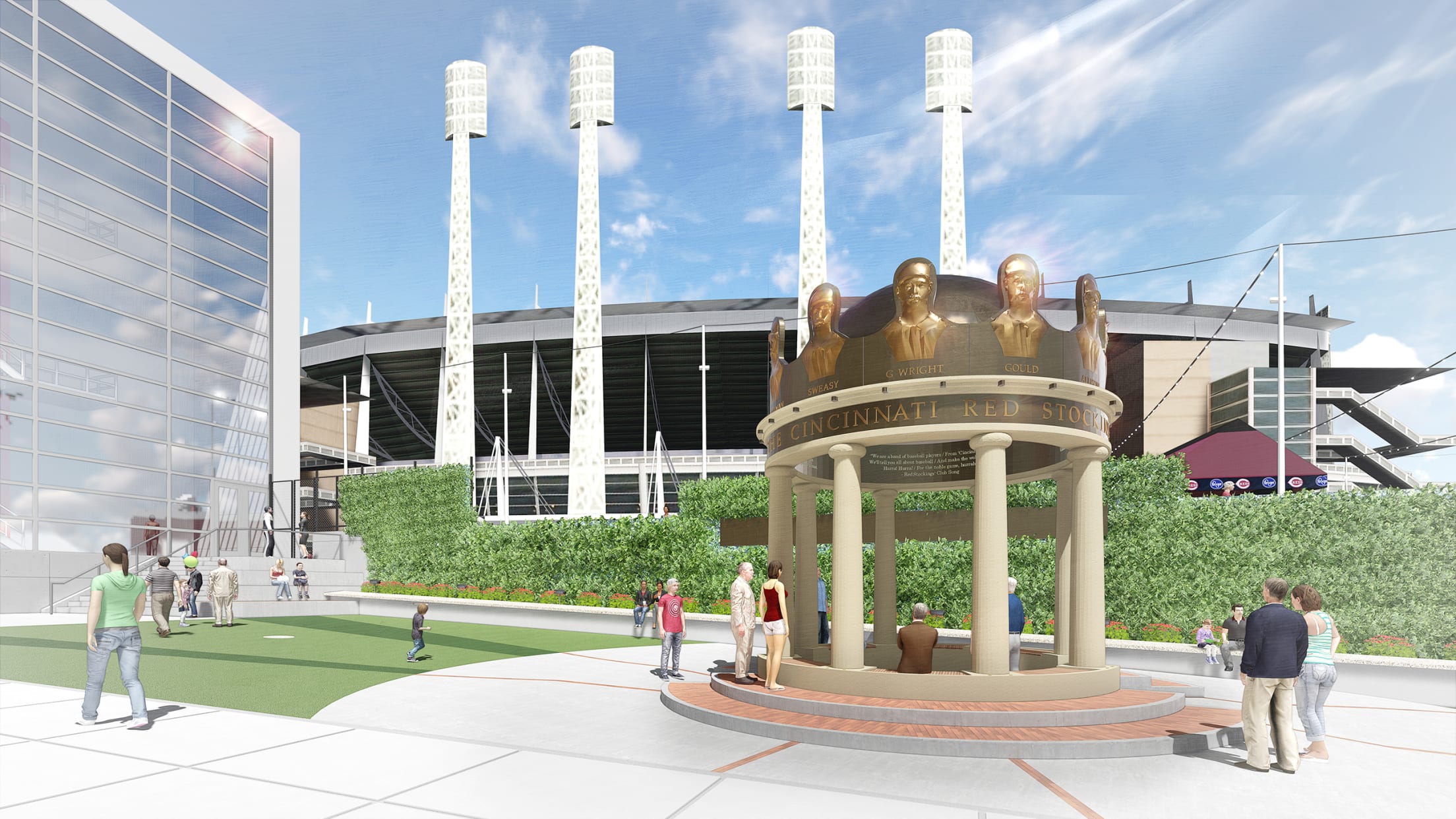 The Cincinnati Reds season-long celebration of baseball's first professional team kicks into high gear this weekend with a host of festivities planned to honor the 1869 Red Stockings, baseball's first all-salaried team. As part of the salute to that legendary club, the 1869 Red Stockings Pavilion outside the Reds Hall