Reds announce 2021 Theme Ticket Packages
A limited number of exclusive bobbleheads on sale at reds.com/Themes
Cincinnati Reds theme ticket packages for the 2021 season that include exclusive promotional items are on sale now at www.reds.com/Themes. New packages for 2021 include a bobblehead of "Theo" the giraffe from the Cincinnati Zoo & Botanical Garden, a C-3PO bobblehead for STAR WARS™ Night, a Jerry Garcia bobblehead and
Reds Hall of Fame Induction rescheduled for August 27
Induction Ceremony & Reds Alumni Softball Game at Great American Ball Park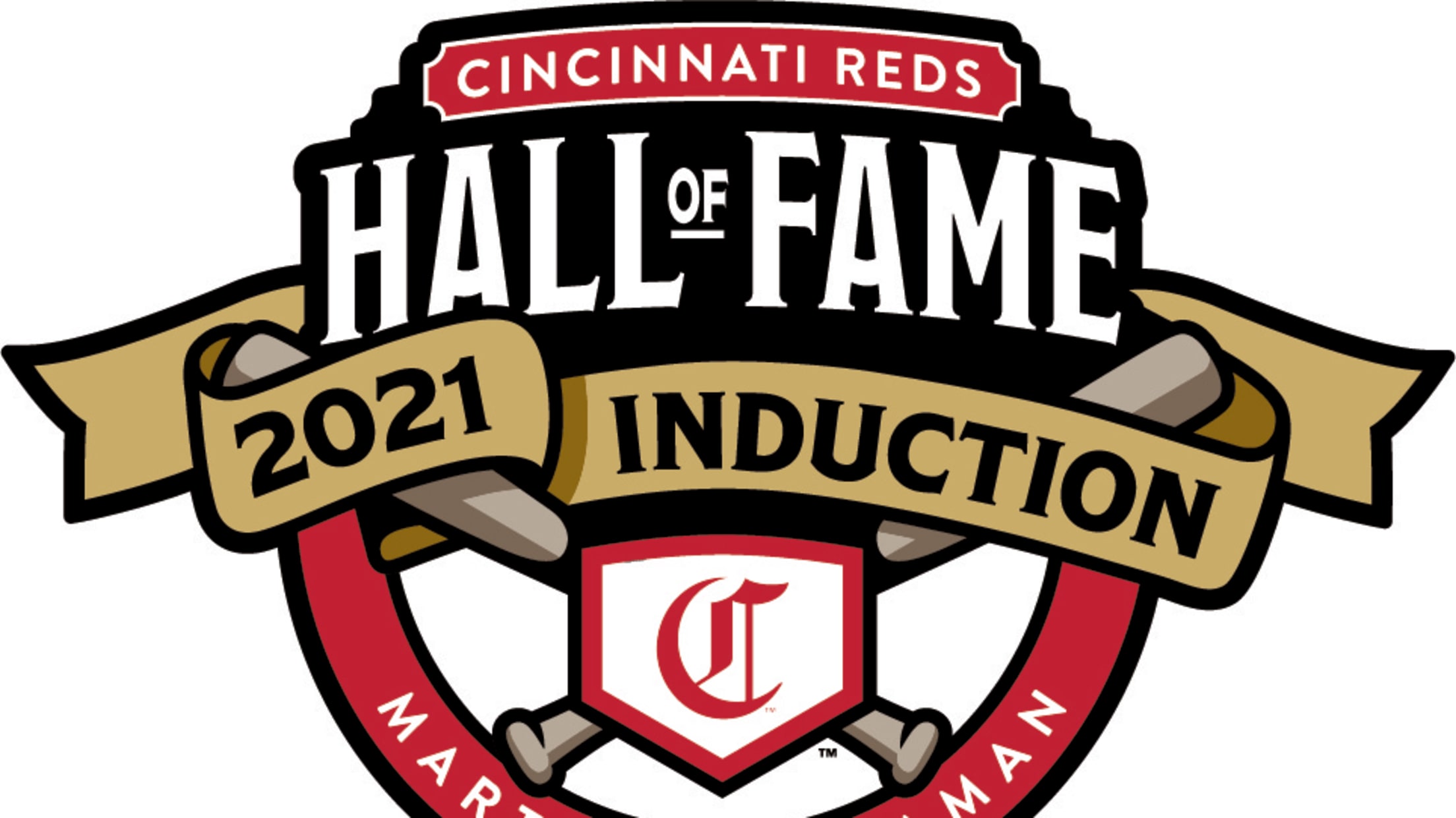 The 2021 Reds Hall of Fame Induction Celebration presented by PNC Bank has been rescheduled for Friday, August 27 at Great American Ball Park. Legendary Reds broadcaster Marty Brennaman will be honored as the sole inductee of the 2021 Hall of Fame Class. Brennaman, who retired at the end of
2021 Reds HOF Collectible Bobblehead for May: William "Dummy" Hoy
Bobbleheads available Saturdays and Sundays in May
The Reds Hall of Fame and Museum presented by Dinsmore is launching its 2021 bobblehead program in May, starting with Reds Hall of Famer William "Dummy" Hoy. The most celebrated deaf athlete in baseball history and one of the most important in sports history, Dummy Hoy's long career spanned 14
Homestand Highlights - Reds vs. Cubs & White Sox
Friday, April 30 – Reds vs. Chicago Cubs, 7:10 p.m. (gates open at 5:40 p.m.) • Fireworks Friday: Rozzi's fireworks show presented by Woodbridge Wines to begin shortly after the game ends. Saturday, May 1 – Reds vs. Chicago Cubs, 4:10 p.m. (gates open at 2:40 p.m.) • Reds Tote
Reds celebrating Mother's day with 21 in '21
Reds Giving Away 21 Reds Rookies Baby Club Memberships
The Cincinnati Reds are giving away 21 membership kits to the Reds Rookies Baby Club in celebration of Mother's Day 2021. Fans can enter to win one of the membership kits to the official baby club of the Reds at www.reds.com/rookies, now through Mother's Day on May 9. Reds Rookies
Cincinnati Reds announce capacity increase starting April 30
CINCINNATI (April 21, 2021) — Following new public health orders regarding outside events from the Ohio Department of Health and Governor Mike DeWine, capacity at Great American Ball Park will increase from 30% to 40%. "The Reds are encouraged by this news and will continue to follow the guidelines set
Reds announce capacity increase starting April 30
Following new public health orders regarding outside events from the Ohio Department of Health and Governor Mike DeWine, capacity at Great American Ball Park will increase from 30% to 40%. "The Reds are encouraged by this news and will continue to follow the guidelines set by our state," said Reds
Homestand Highlights - April 16-22 - Reds vs. Indians and D-Backs 
Friday, April 16 – Reds vs. Cleveland Indians, 7:10 p.m. (gates open at 5:40 p.m.) • Jackie Robinson Celebration: Each year on April 15, Major League Baseball celebrates Jackie Robinson Day to salute Jackie breaking Baseball's color barrier. The Reds join MLB to honor Jackie's legacy by celebrating his life,
Registrations underway for Reds Baseball & Softball Camps
14 Reds Camps return this summer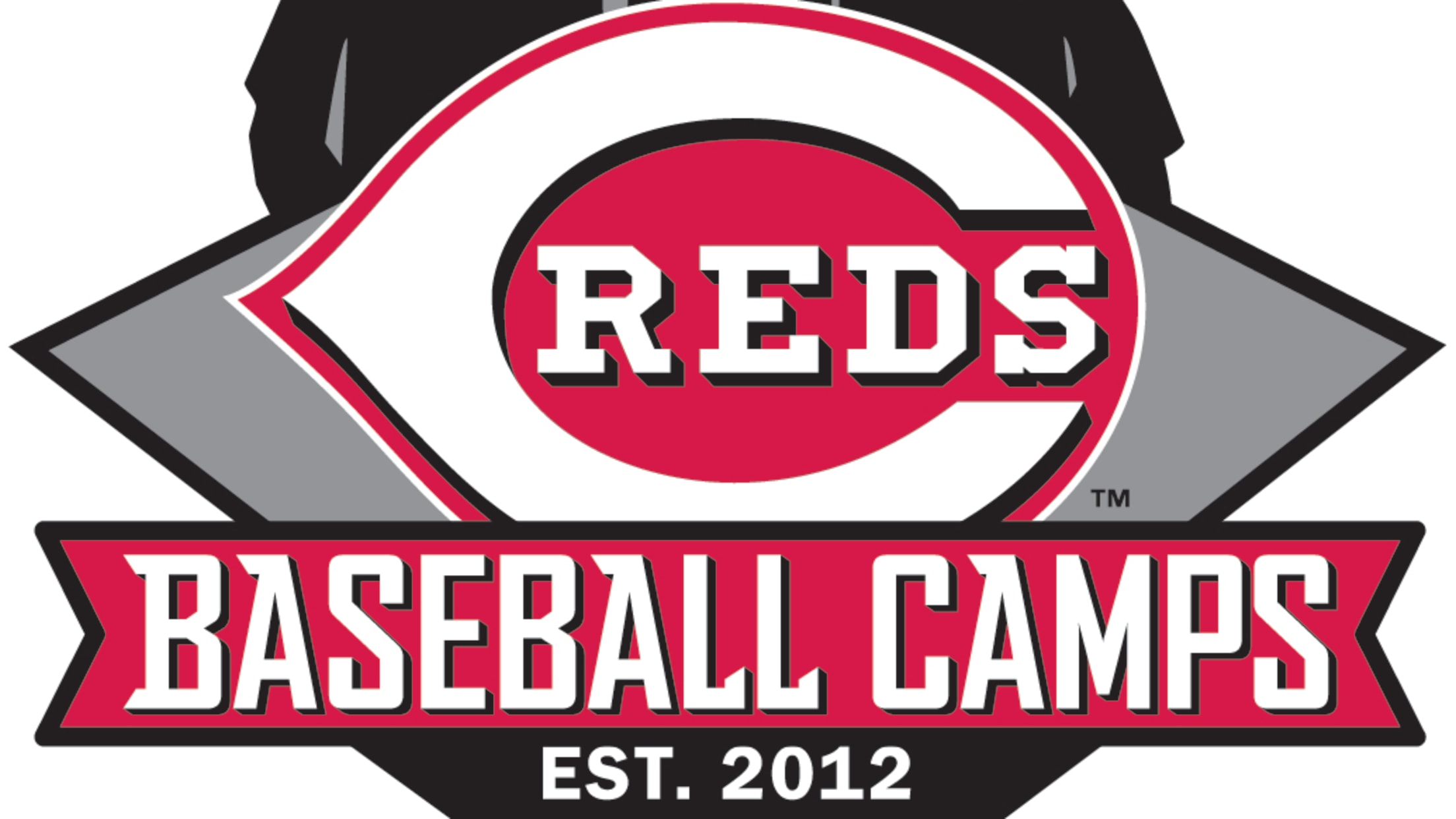 Registrations are being accepted now for the Cincinnati Reds Baseball & Softball Camps, presented by UnitedHealthcare. These official summer camps of the Reds have earned a reputation as some of the finest youth camp experiences in the Midwest. Now in their 10th season, Reds Camps are designed for all abilities
Get vaccinated and save on Reds tickets
Fans can show COVID-19 vaccination card at ticket windows for $10 Mon.-Thurs. tickets in April & May
The Cincinnati Reds are offering $10 View Level tickets to fans who show their COVID-19 Vaccination Card at the Great American Ball Park ticket windows with at least one shot completed. This offer is good for Monday through Thursday Reds home games in April and May. "As more fans across
Cincinnati Reds 2021 Opening Week Highlights
2:40 p.m. – Gates open to Great American Ball Park • Fan Giveaway: All fans will receive a 2021 Reds magnetic schedule and a #8 car magnet in memory of Joe Morgan, presented by PNC Bank. 3:30 p.m. – Pregame Ceremonies Begin • Ceremonial First Pitch: Retiring Ohio Senator Rob
2021 Reds Opening Day Highlights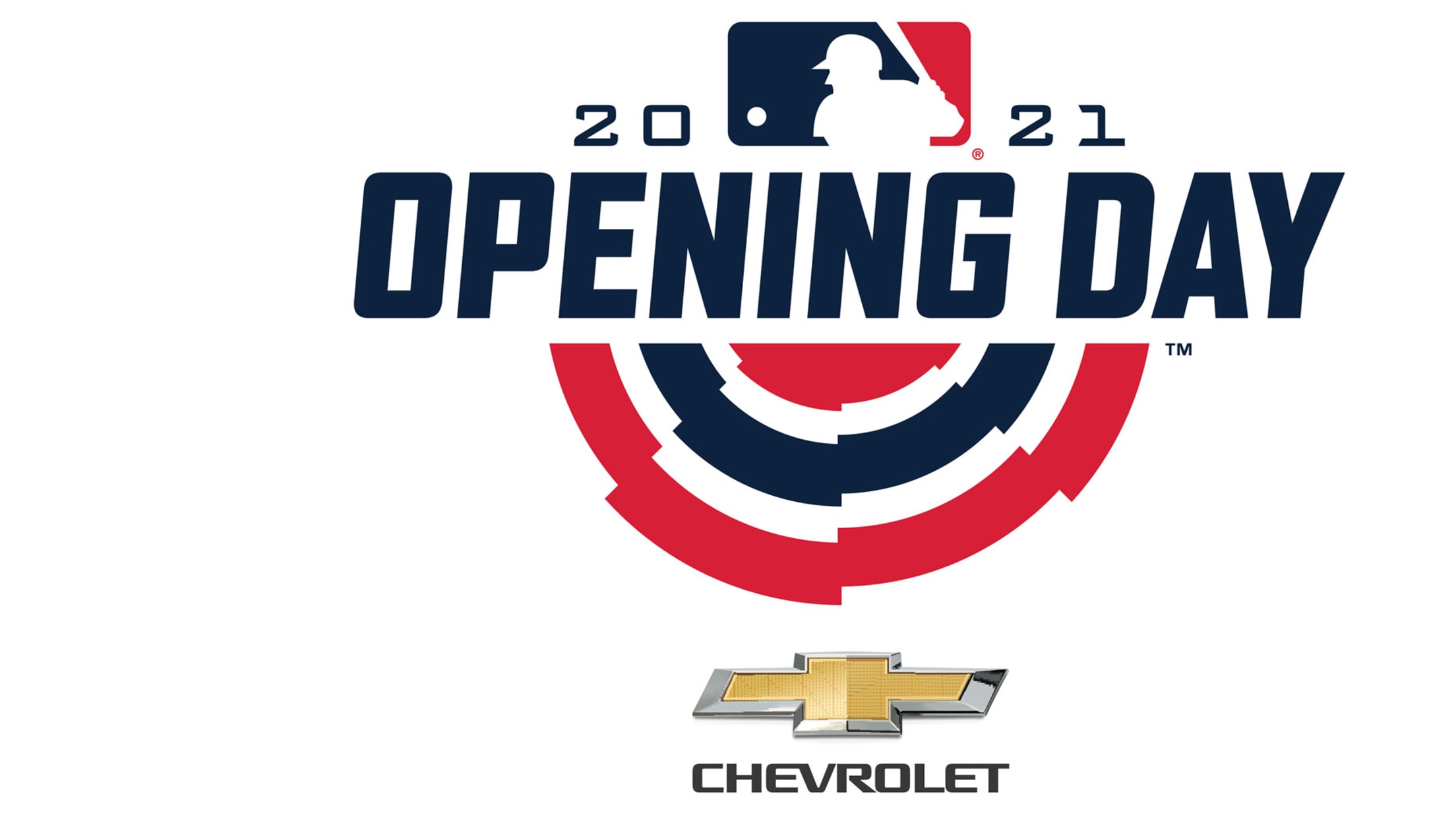 145th Opening Day in Cincinnati – Thursday, April 1 – Reds vs. St. Louis Cardinals, 4:10 p.m. Gates open to the public at 2:40 p.m. (2:10 p.m. for Season Ticket Members) Pregame ceremonies start at 3:30 p.m. • Ceremonial First Pitch: Retiring Ohio Senator Rob Portman will throw out the
New at Great American Ball Park in 2021
The Cincinnati Reds are excited to WELCOME FANS back to the ballpark!
Health & Safety Protocols Health and safety measures fans should expect when visiting include:
Masks are mandatory and should cover the nose and mouth unless actively eating or drinking in the seats
Socially distanced pod-style seating for up to six per group to safely distance fans while watching
2021 Skyline Chili Reds Futures High School Showcase
91 local baseball and softball teams to compete April 10 to May 15
The 10th annual Skyline Chili Reds Futures High School Showcase presented by Cincinnati Children's Sports Medicine & Orthopaedics will feature 91 high school baseball and softball teams from 81 Greater Cincinnati, Northern Kentucky, Southeast Indiana and Dayton schools playing 49 games from April 10 to May 15, 2021. The Showcase
Reds and Tappit partner to launch Reds Pay
White-label mobile payment integrated into Reds' MLB Ballpark app
Tappit, the global payment and data ecosystem for sports, events, stadiums and venues, today announced a multi-year partnership with the Cincinnati Reds. The partnership will help the Reds safely bring fans back for the 2021 baseball season with the implementation of contactless mobile payment technology throughout Great American Ball Park.
Reds 2021 Ticket Options & Promotions
Season tickets on sale starting at 14 games including all "Super Saturdays"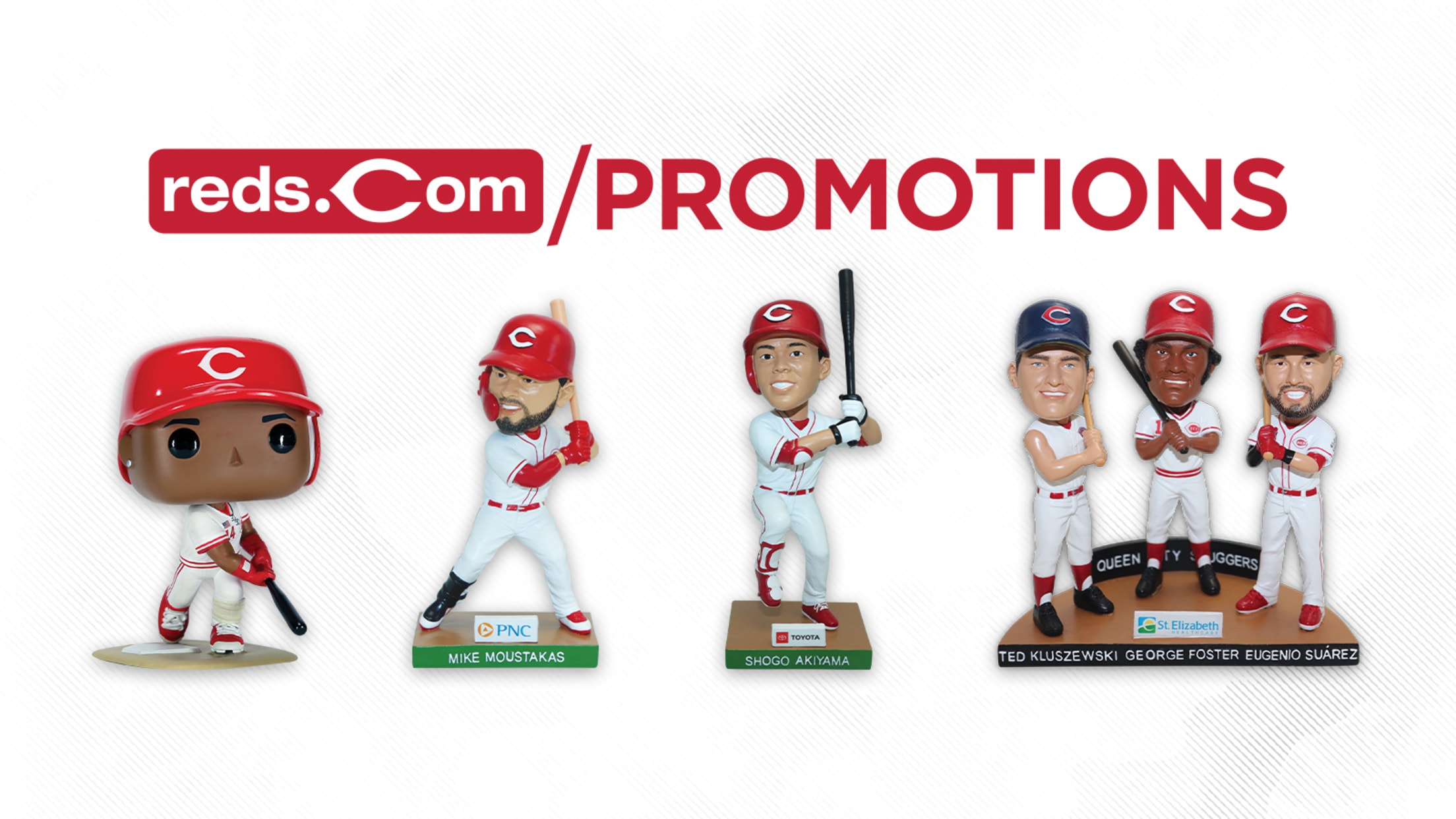 As the Cincinnati Reds welcome fans back to Great American Ball Park this season, several ticketing options are available. All tickets purchased for the 2021 season will all be issued digitally via the MLB Ballpark app to allow contactless entry into the ballpark. Season Ticket Memberships Plans starting at just
Reds Fan Cutout MVP Packages Now on Sale 
Proceeds benefit the Reds Community Fund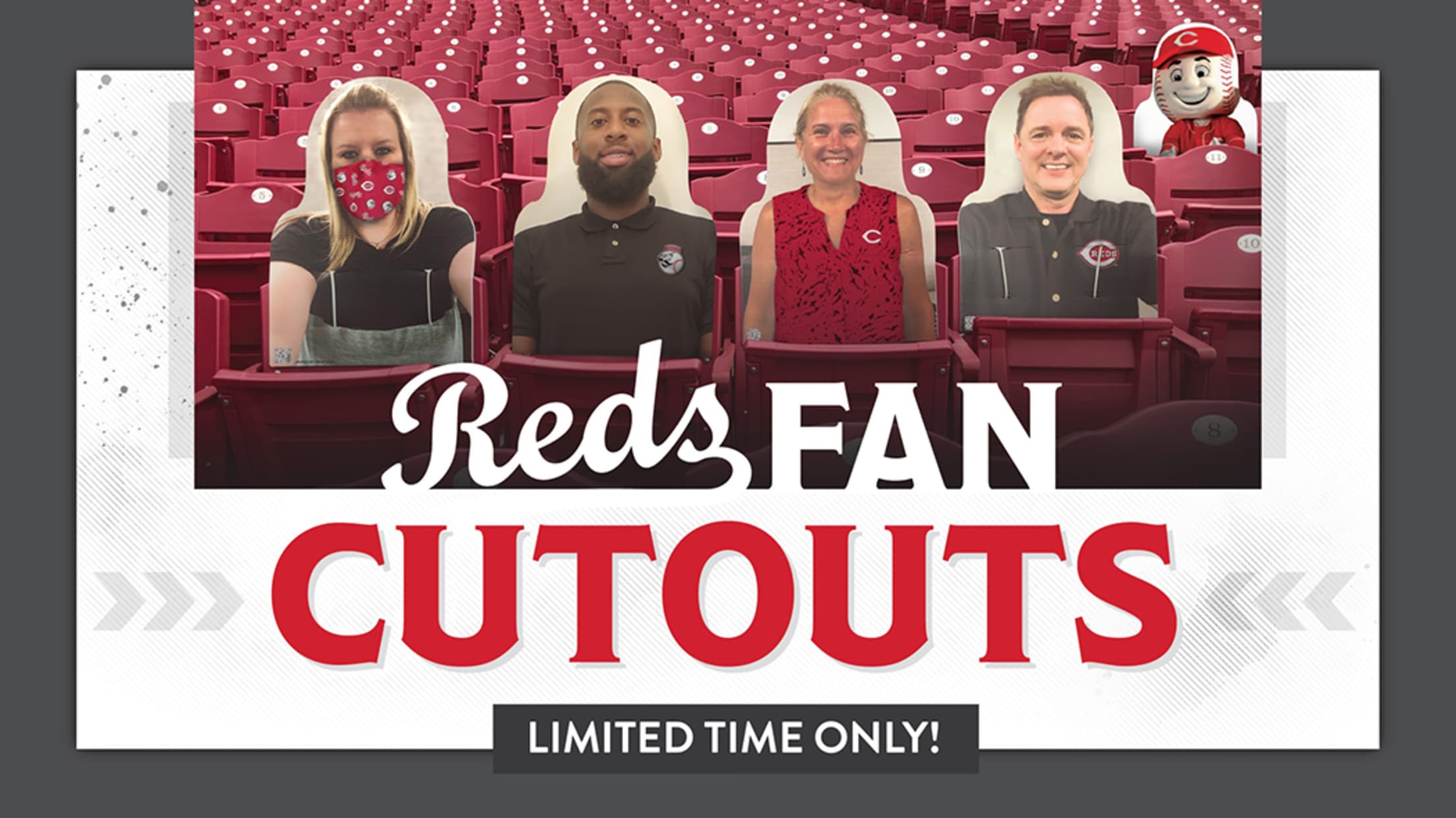 The Cincinnati Reds are excited to welcome fans back to Great American Ball Park this year, and also returning are the popular Reds Fan Cutouts. To celebrate Reds Opening Day on April 1, the Reds Community Fund is offering an exclusive Fan Cutout MVP Package that includes a photo cutout
Reds Single Game Tickets on sale March 17
A limited number of tickets will be available only at reds.com (excluding Opening Day)
The Cincinnati Reds are excited to announce a limited number of single-game tickets for the 2021 season at Great American Ball Park will go on sale Wednesday, March 17 at 9 a.m. exclusively at www.reds.com. This public on sale excludes Opening Day. The ticket windows at Great American Ball Park
Opening Day 'Split the Pot' Jackpot to start at $50,000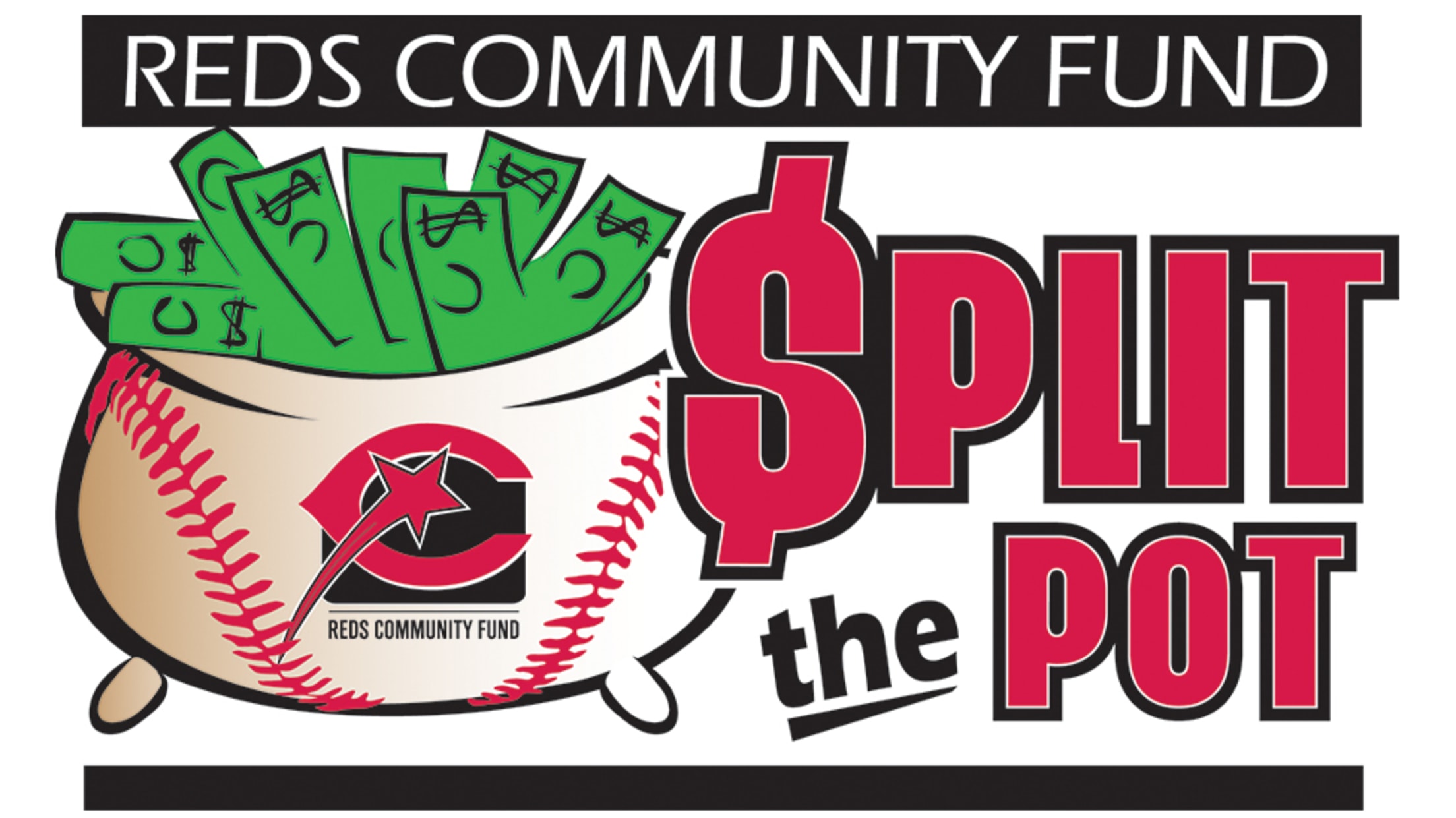 Fans have the opportunity to play in a special "Split the Pot" raffle now through Opening Day on April 1, when the Cincinnati Reds face the St. Louis Cardinals at Great American Ball Park. The Opening Day Split the Pot jackpot is starting at $50,000 and one lucky fan will
Reds to Welcome Fans back to Great American Ball Park
Attendance up to 30 percent capacity to start the 2021 season
The Cincinnati Reds are excited to welcome fans to Great American Ball Park for the 2021 season at 30 percent capacity as announced today by Ohio Governor Mike DeWine. The Reds have made health and safety the highest priority in developing the plan that follows current CDC protocols and includes
Reds and FOX Sports Ohio Announce Broadcast Teams for 2021
The Cincinnati Reds and FOX Sports Ohio announce the broadcast teams for the 2021 season on television and radio. FOX Sports Ohio In the FOX Sports Ohio booth, new play-by-play announcer John Sadak will be joined by several former Reds players serving as color analysts, including the addition of Hall
Reds hiring for game day jobs for 2021 season 
The Cincinnati Reds Ballpark Operations Department is looking for additional team members in preparation for the 2021 season at Great American Ball Park. Available positions in Seasonal Event Security and Seasonal Guest Services include:
Ushers
Ticket Takers
Suite Ambassadors
Fan Accommodations
Access Coordinators
Elevator
Reds Hall of Fame announces 2021 collectible bobblehead series
Five Reds HOF'ers celebrated with bobbleheads starting in May
The Reds Hall of Fame and Museum presented by Dinsmore is proud to announce its 2021 collectible bobblehead series. The bobblehead series presented by Dinsmore kicks off in May with a different Reds Hall of Famer available each month through September: • May: William "Dummy" Hoy – The most celebrated
Reds & Eric Davis calling all kids to signup for youth baseball & softball
Reds.com/Signup created to connect local youth with recreational teams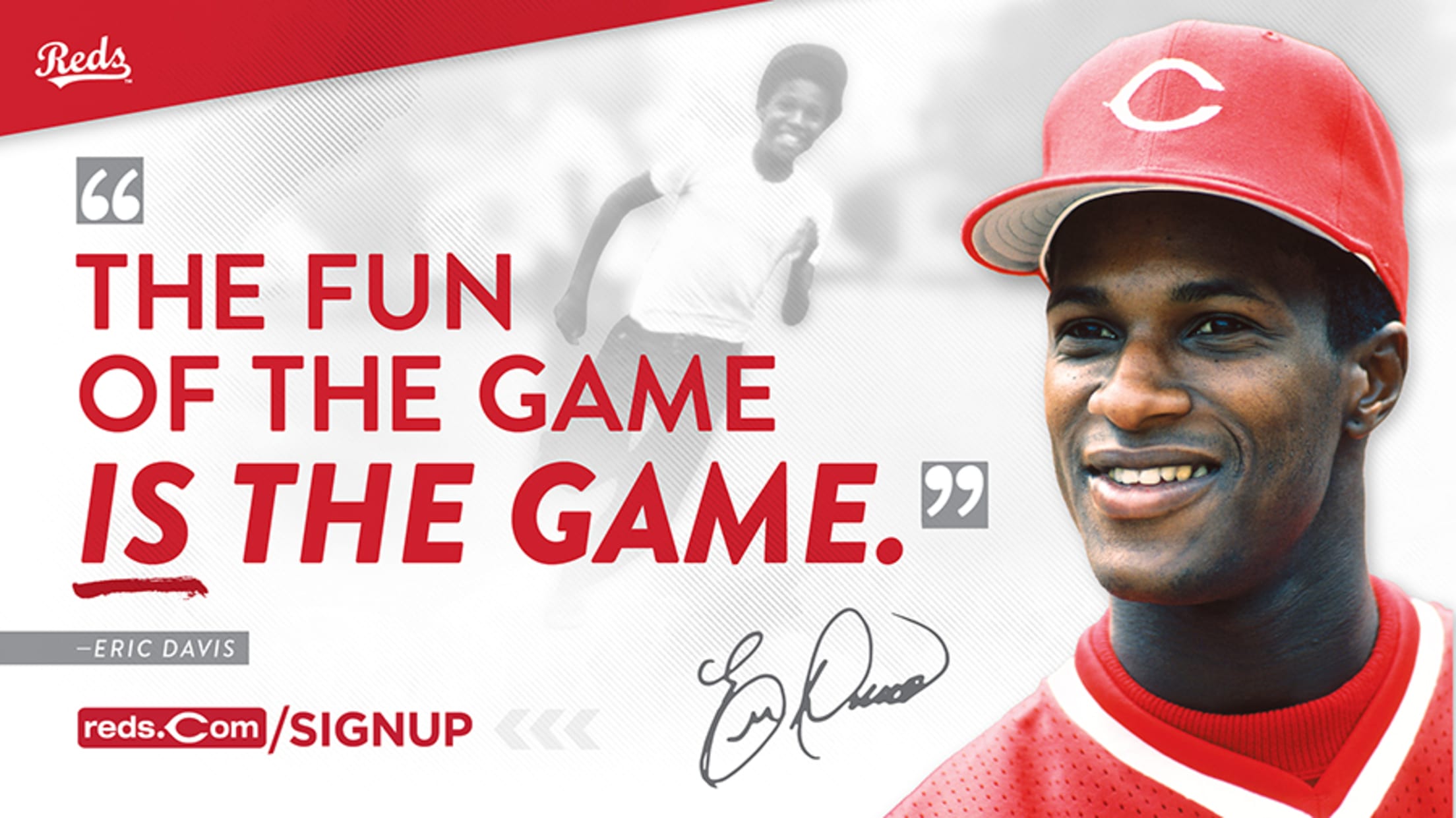 The Cincinnati Reds and World Series Champion Eric Davis are launching a campaign to encourage youth baseball and softball participation in recreational leagues across Greater Cincinnati and Reds Country. "Growing up, I just loved to compete and playing baseball helped me stay active while teaching me teamwork and the value
Reds acquire RHP Hector Perez from the Blue Jays for PTBN or cash
The Reds have acquired from the Blue Jays RHP Hector Perez for a player to be named or cash. The 40-man roster is at 36 players. Perez, 24, last season made his Major League debut with 1 relief appearance for the Blue Jays. He was rated by Baseball America the