Reds celebrate Hispanic Heritage Month with Fiesta Rojos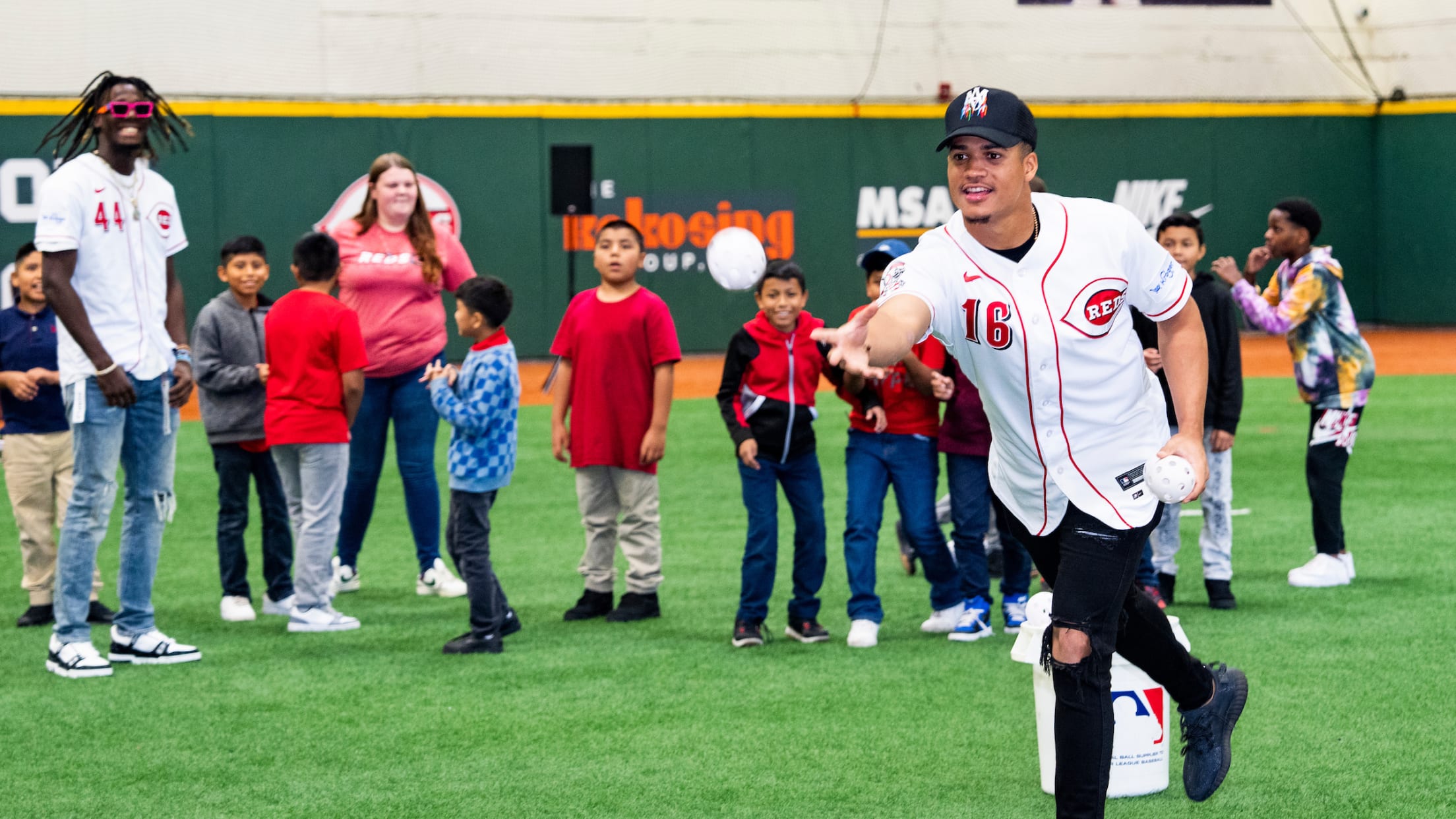 The Reds celebrated Hispanic Heritage Month with their annual "Fiesta Rojos" on Sept. 22. The day full of events kicked off with over 100 students from the Academy of Multilingual Immersion Studies, Roberts Academy, and the Academy of World Languages visiting the P&G MLB Cincinnati Reds Youth Academy. Local Latino
Votto's latest adventure takes him to Bikini Bottom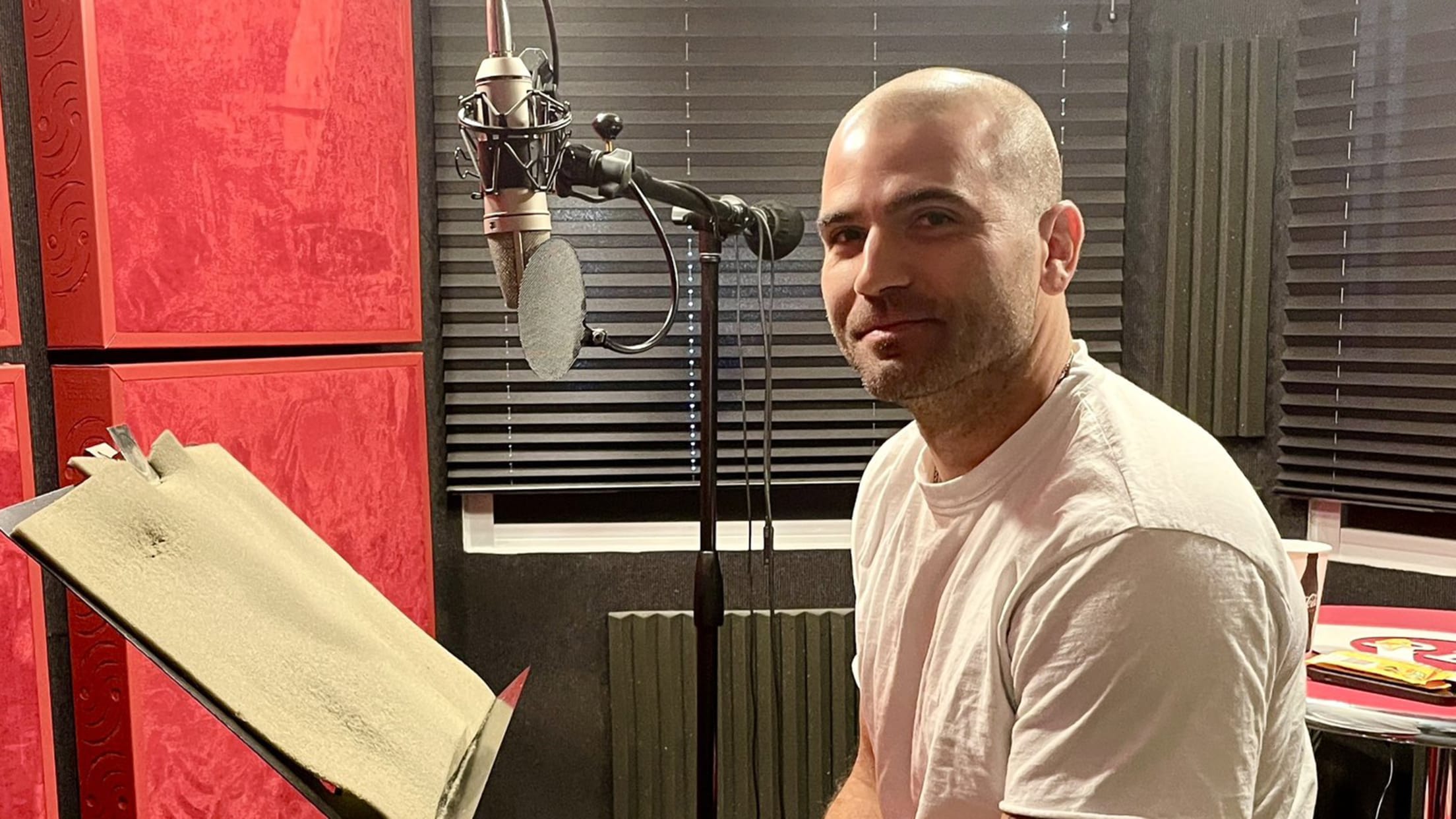 CINCINNATI -- Are you ready kids? Reds first baseman Joey Votto is taking his talents to Bikini Bottom. The Children's Theatre of Cincinnati announced that Votto is lending his voice to their upcoming production of "The SpongeBob Musical: Youth Edition." He will be heard as "The French Narrator" during the
Reds host 190-plus students from Ohio MBK chapters
Leadership event geared toward helping youth build connections, network in community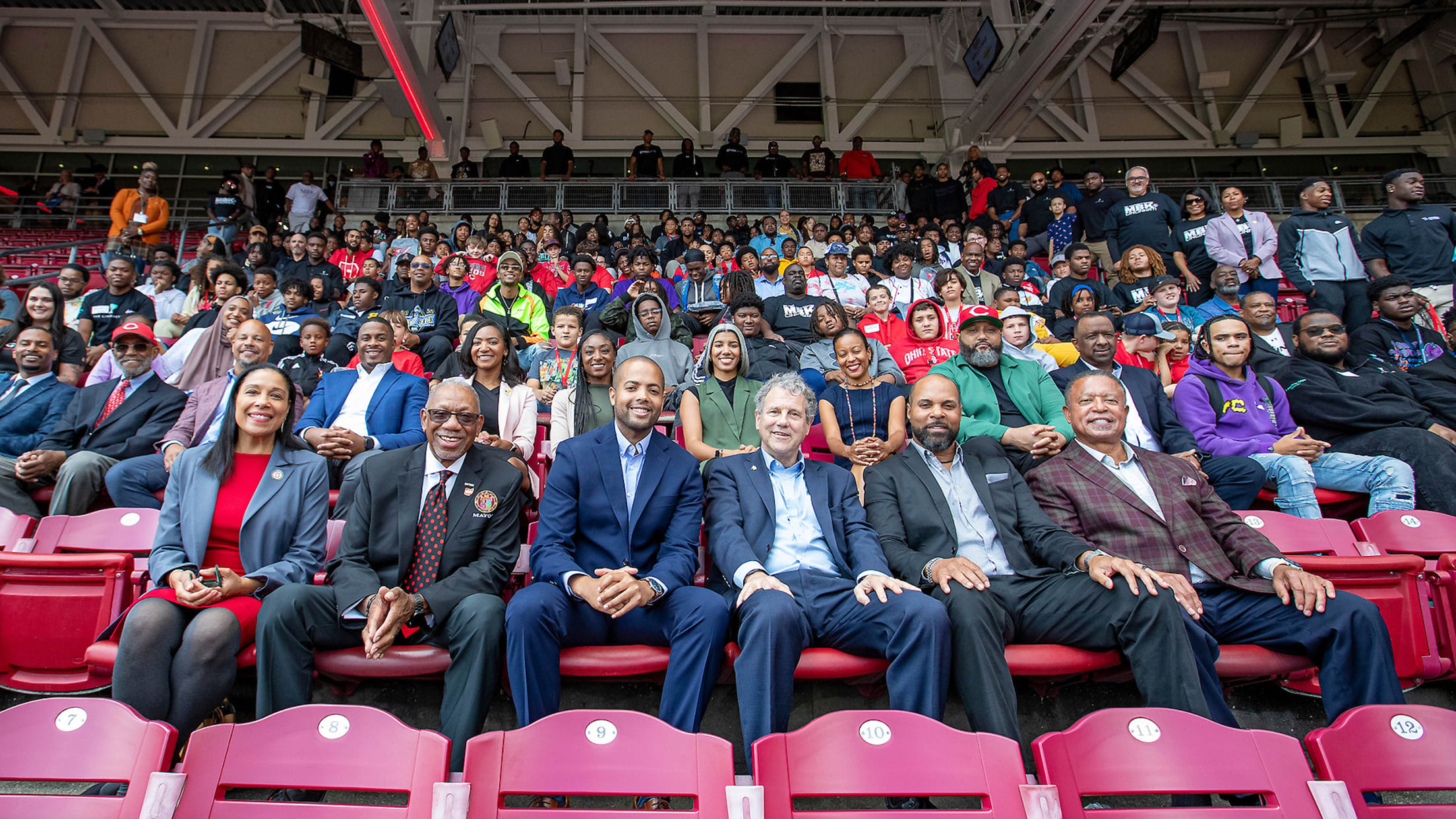 For the third consecutive year, the Cincinnati Reds hosted students from 12 My Brother's Keeper (MBK) chapters around Ohio at Great American Ball Park for a leadership event on Monday. Over 190 students from MBK chapters across Ohio attended the program. Special guests included U.S. senator Sherrod Brown, Hamilton County
Reds RBI baseball, softball reach new heights in 2023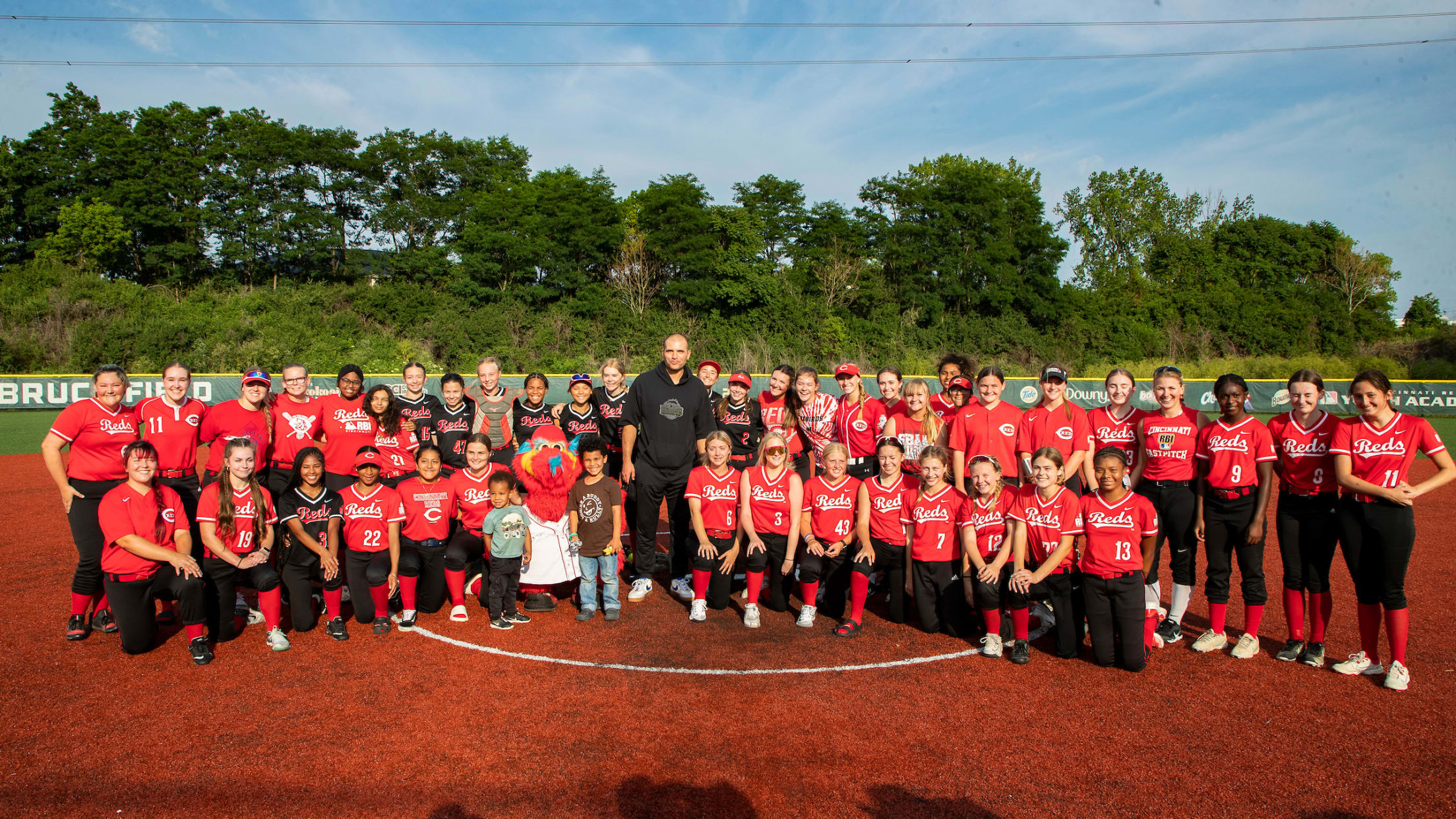 For the second time in just three years, the Reds RBI program sent two teams to the Nike RBI World Series. The Reds Nike RBI senior baseball team and Reds Nike RBI softball team both punched their tickets by winning their Central Regional Tournament in Chicago, sweeping the competition, 5-0.
Annual Community Makeover impacts Cincinnati neighborhood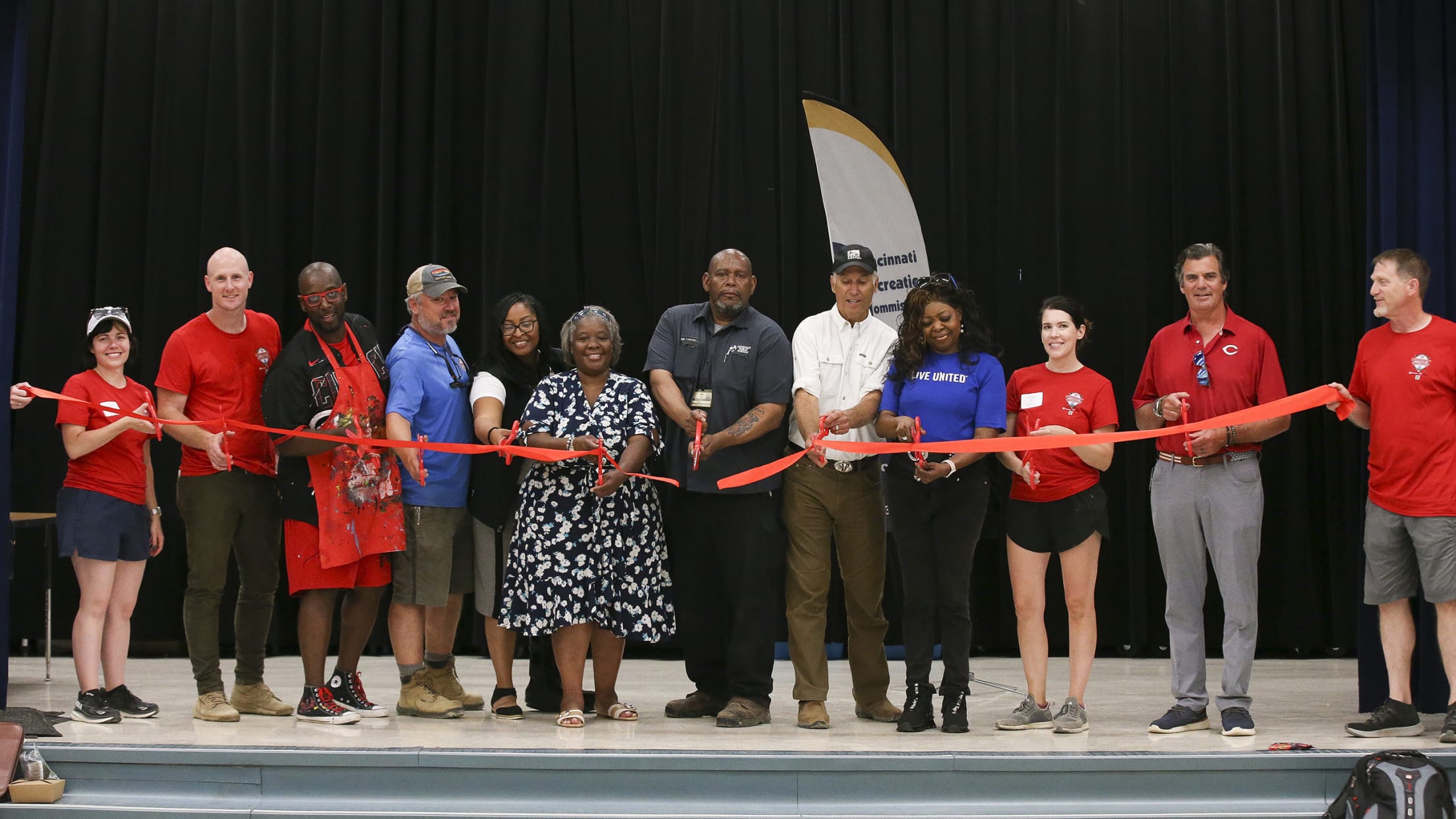 The culmination of the 14th annual Community Makeover took place in Madisonville on Thursday, July 27. Each year the Reds Community Fund (RCF) works with its partners to choose a local neighborhood to make a transformative and sustainable impact while keeping with the RCF's mission of strengthening youth baseball and
Students honored at Reds Murals with a Mission ceremony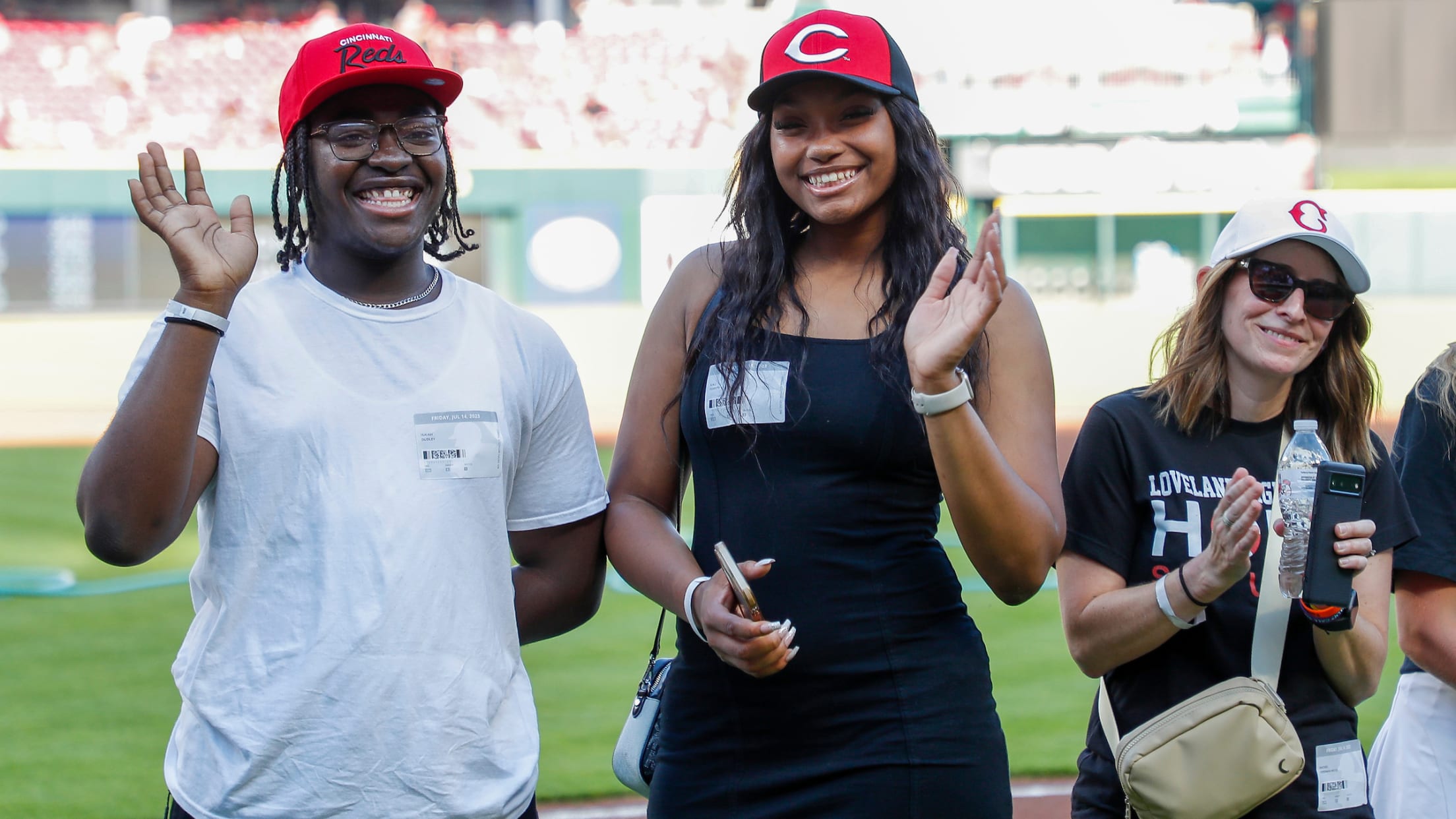 On July 14, participants in the first two phases of the Murals with a Mission powered by PNC initiative took part in a pregame ceremony at Great American Ball Park before the Reds kicked off the second half of the season. The Reds and PNC Bank first teamed up for
Top catchers honored at awards luncheon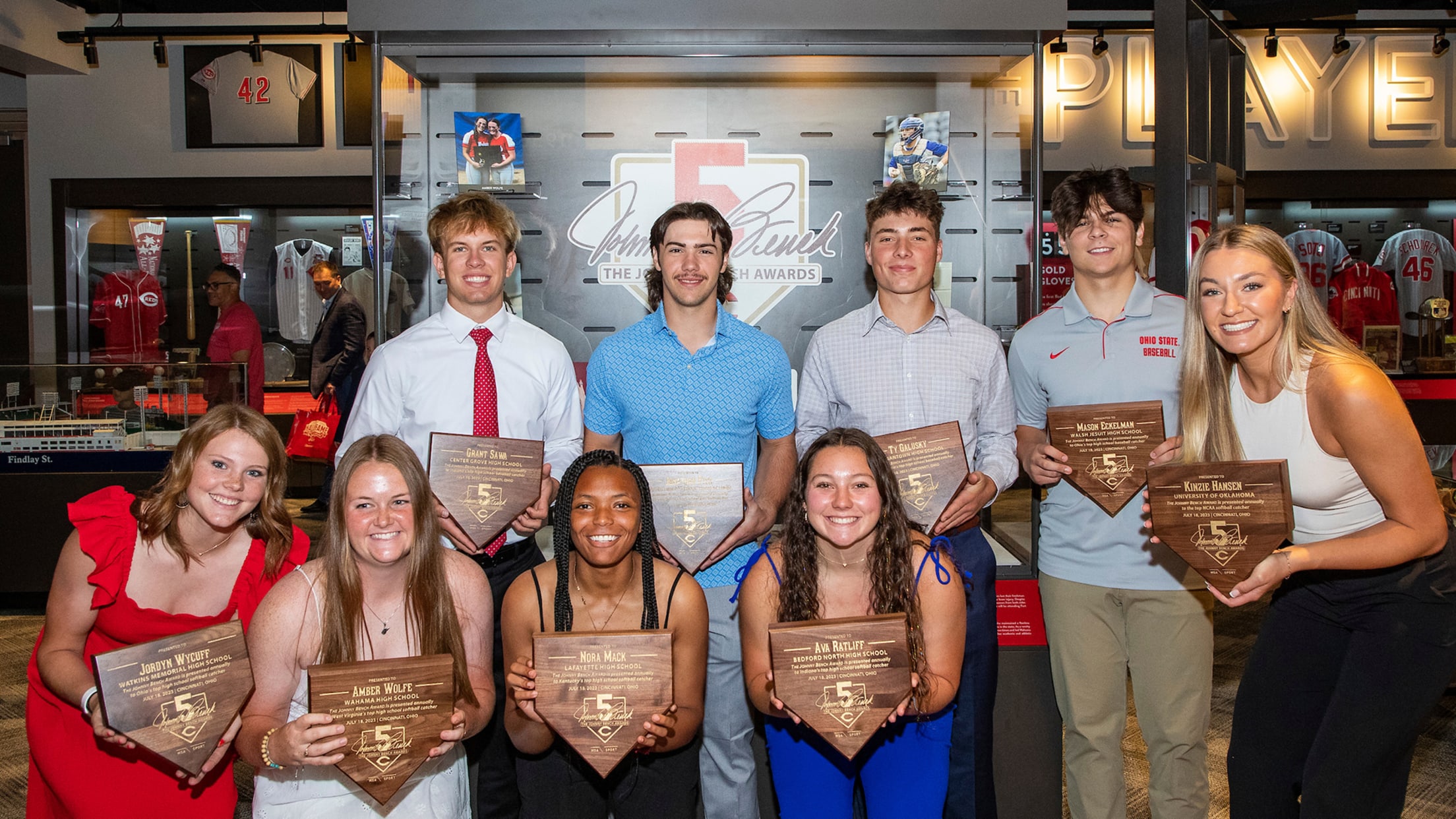 The Reds and the Reds Hall of Fame and Museum presented by Dinsmore hosted a luncheon on Tuesday at Great American Ball Park to honor the winners of the 2023 Johnny Bench Awards, presented by MSA Sport. The awards recognize the top collegiate Division I baseball and softball catchers in
Reds' Giveathon Week raises money, awareness for youth sports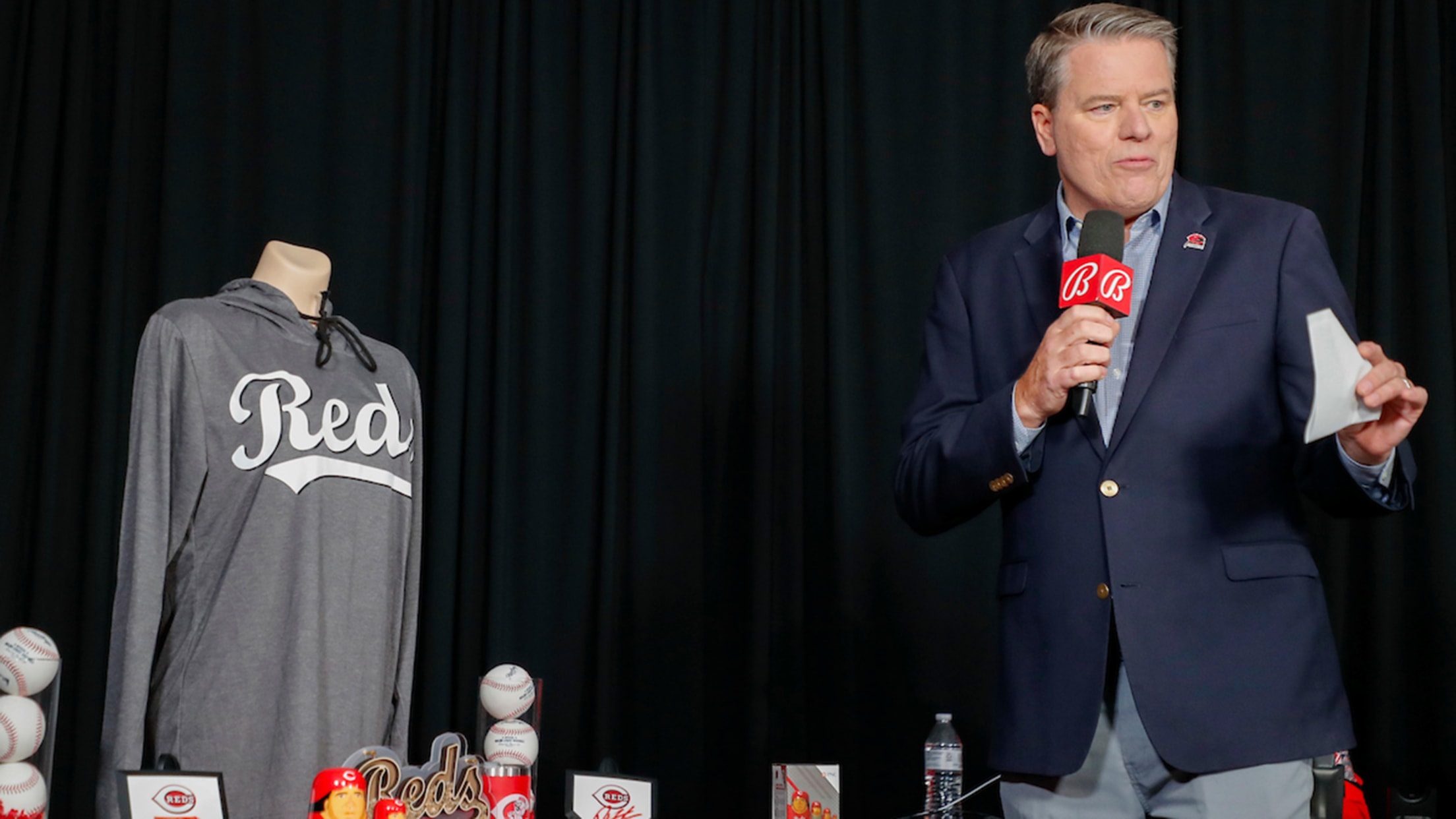 Last week, the Reds Community Fund held its first Giveathon Week presented by PNC & St. Elizabeth Healthcare. The Giveathon expanded the highly successful Bally Sports Ohio Telethon presented by PNC to a weeklong series of events to raise charitable dollars and awareness. Each day featured Reds Community Fund (RCF)
Reds support Prostate Cancer Foundation HR Challenge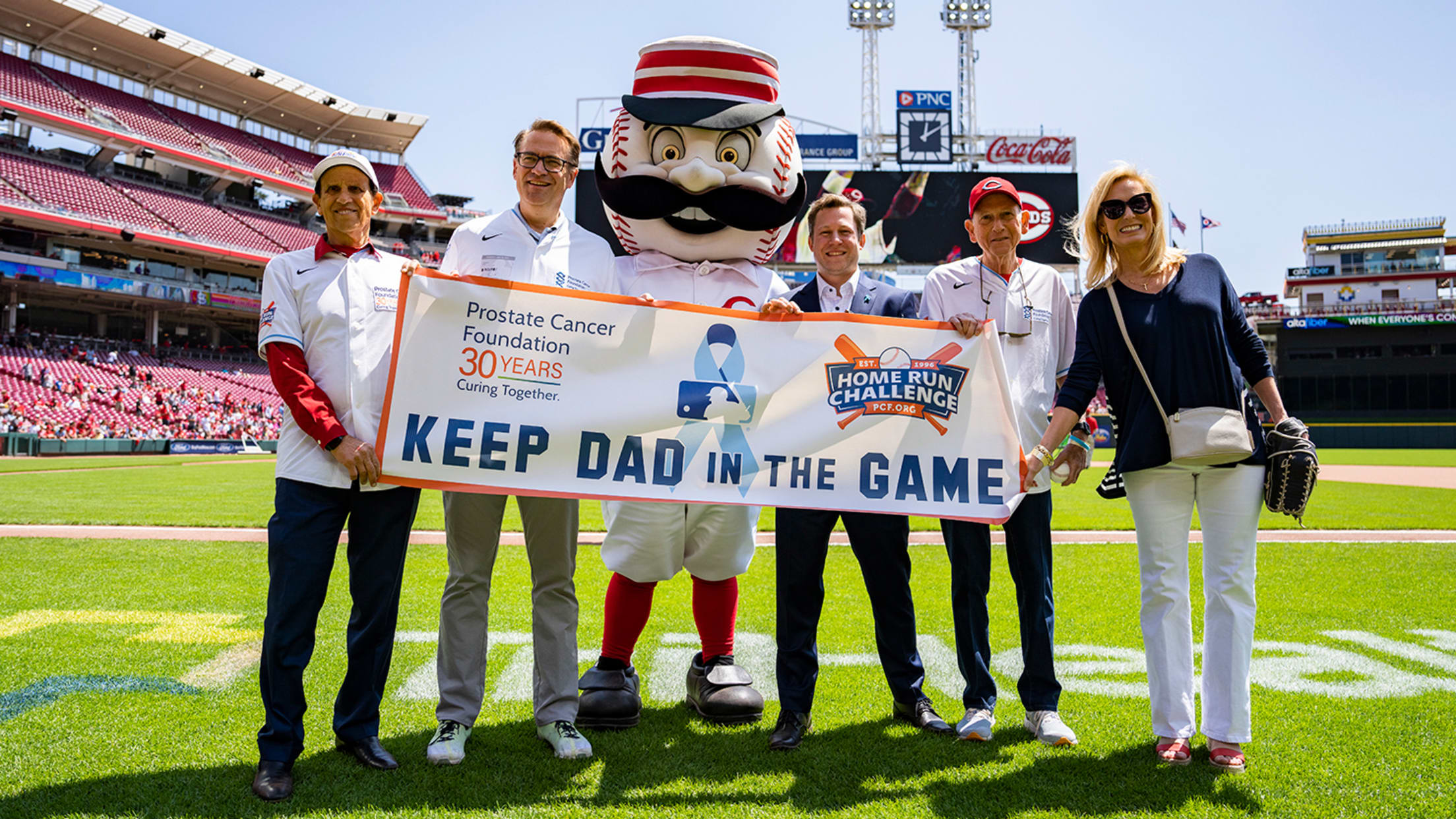 Leading up to Father's Day this past weekend, MLB and the Prostate Cancer Foundation (PCF) asked fans to help "Keep Dad in the Game" in the fight against prostate cancer, the second-most common cancer in American men behind skin cancer. Since 1996, MLB and the PCF have teamed up to
Reds unveil youth field renovation over Play Ball weekend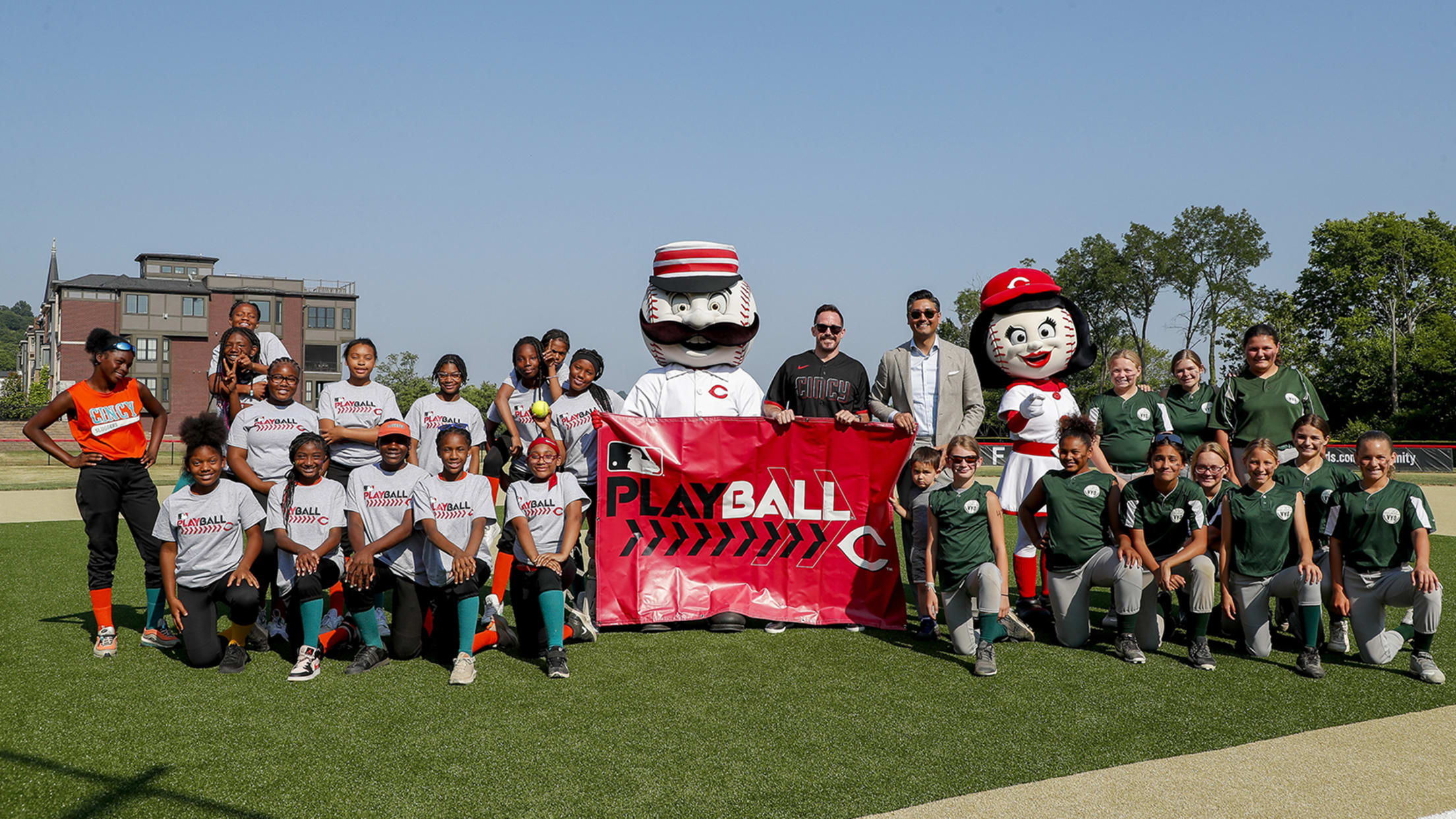 While the Reds were busy winning a road series in St. Louis, baseball and softball remained in full swing throughout Greater Cincinnati over the weekend. The Reds and Reds Community Fund joined in celebrating the return of Major League Baseball's annual Play Ball Weekend, held from June 10-12. Play Ball
ZBB rocks out at GABP for 4ALS concert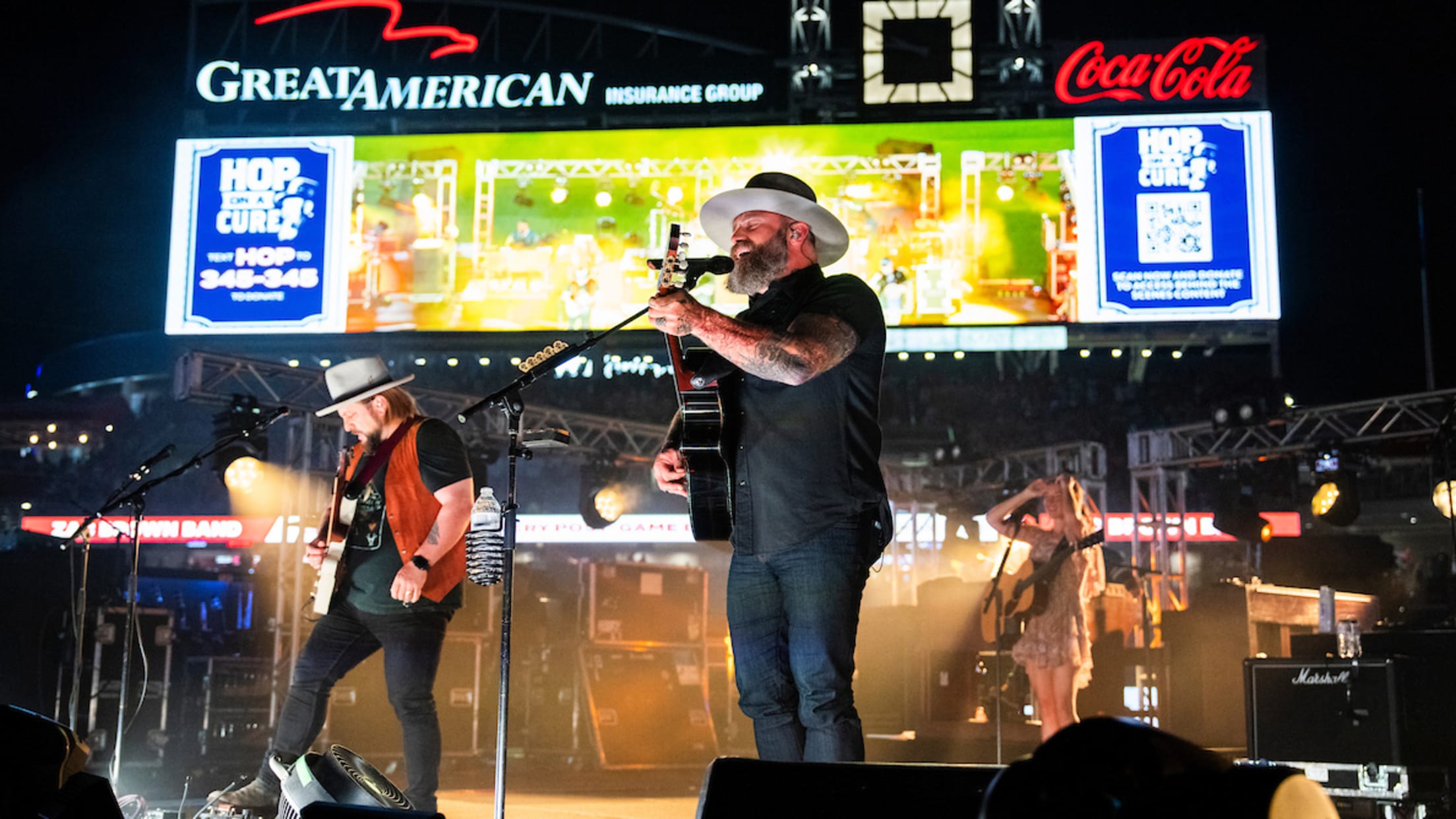 After months of growing anticipation, Great American Ball Park hosted an action-packed night of baseball and music last Friday, when the Reds played the Brewers followed by a Zac Brown Band benefit concert 4ALS, presented by Ohio Lottery. A regular-season-record crowd of 44,073 -- just surpassing the 44,063 from Opening
Reds honor student-athletes on Signing Day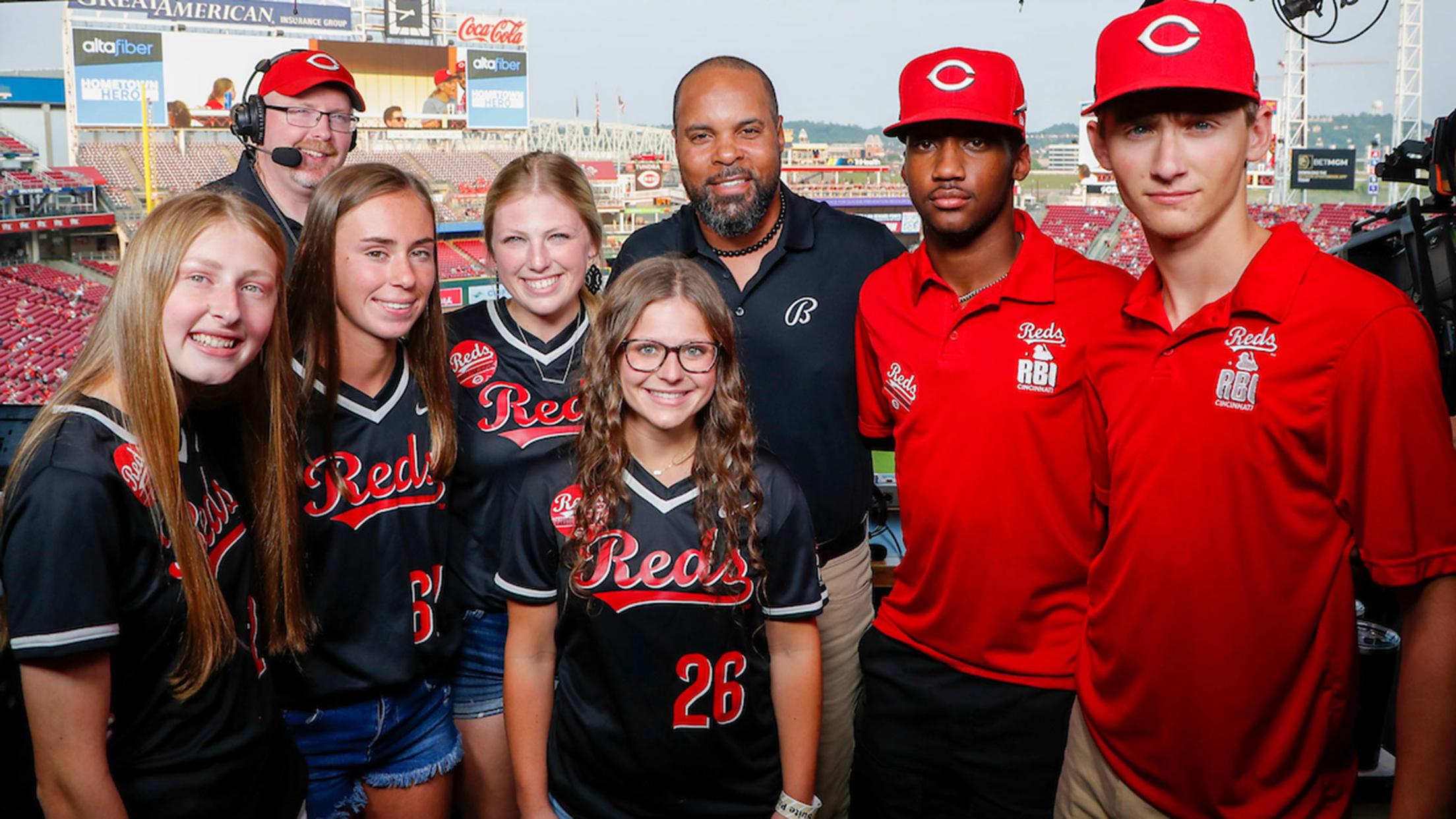 The Reds Community Fund honored six student-athletes Monday at its seventh annual Signing Day, presented by CollegeAdvantage, Ohio's 529 Plan. Four softball players and two baseball players from the P&G MLB Cincinnati Reds Youth Academy and the Reds Nike RBI (Reviving Baseball in Inner-Cities) program earned the opportunity to continue
Mental health a big emphasis for Reds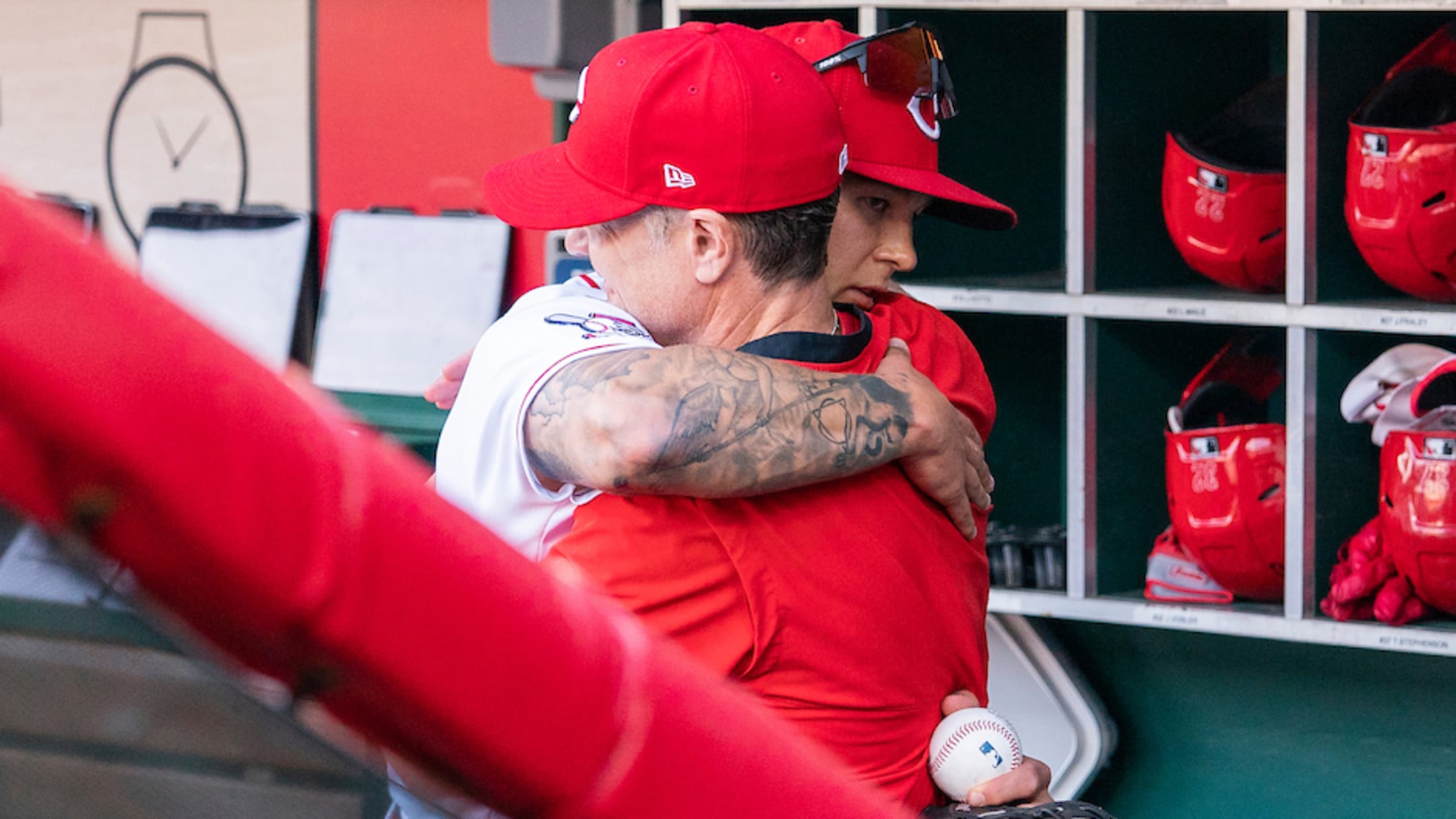 Through its Reds Country Cares initiative, the Reds are committed to utilizing their platform to spotlight resources that help our communities. Each month, the organization highlights a cause or topic and partners working to benefit our community in that area. In the month of May, Reds Country Cares is focusing
Luke Weaver goes extra 'Last Mile' to help community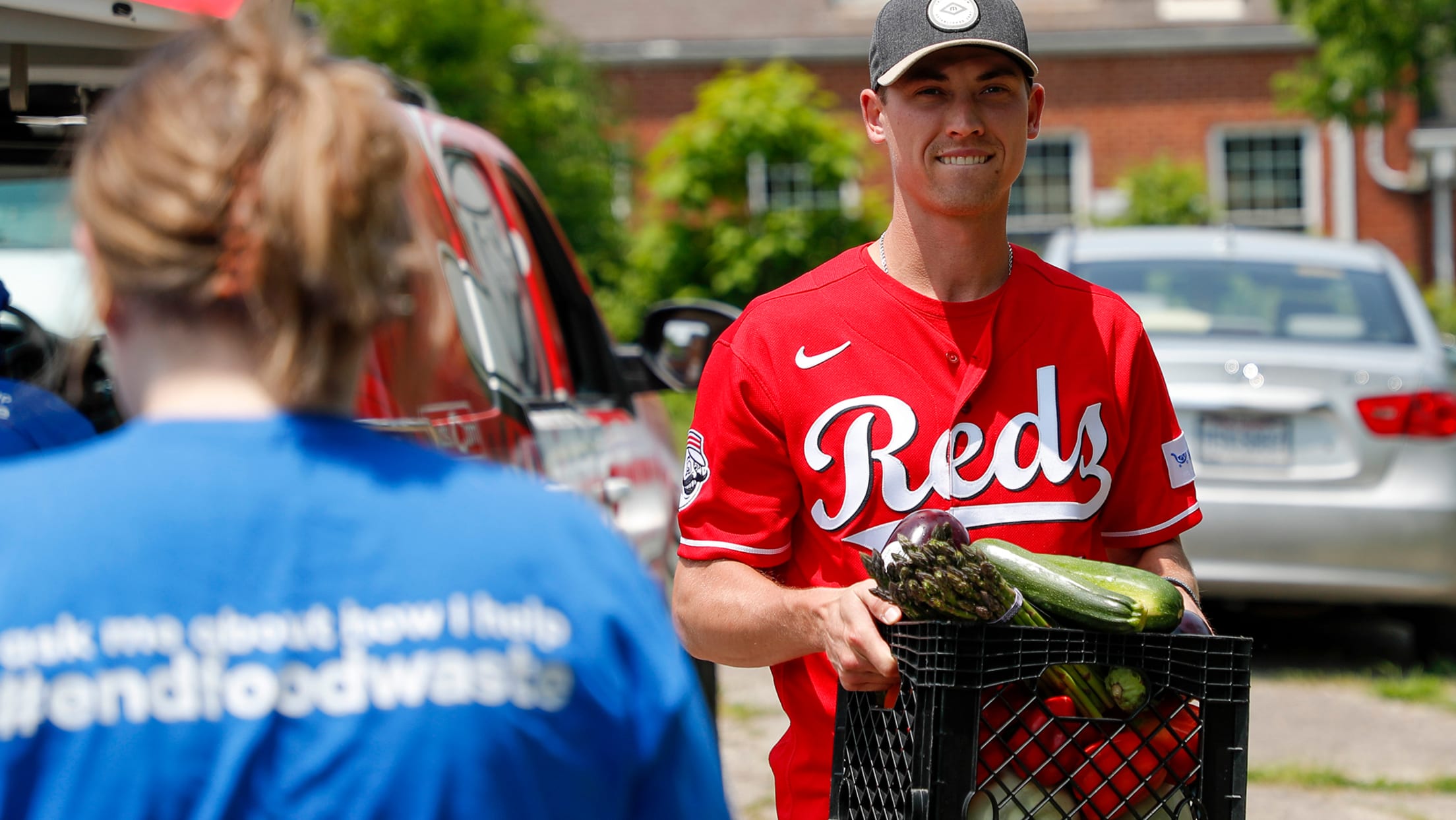 Cincinnati Reds pitcher Luke Weaver partnered with local nonprofit Last Mile Food Rescue on Tuesday to help feed the community and ensure no Great American Ball Park food went to waste. Last Mile Food Rescue (LMFR) uses volunteers and a mobile app to rescue quality fresh food throughout Greater Cincinnati.
Reds' 'Murals with a Mission' program continues with 4th high school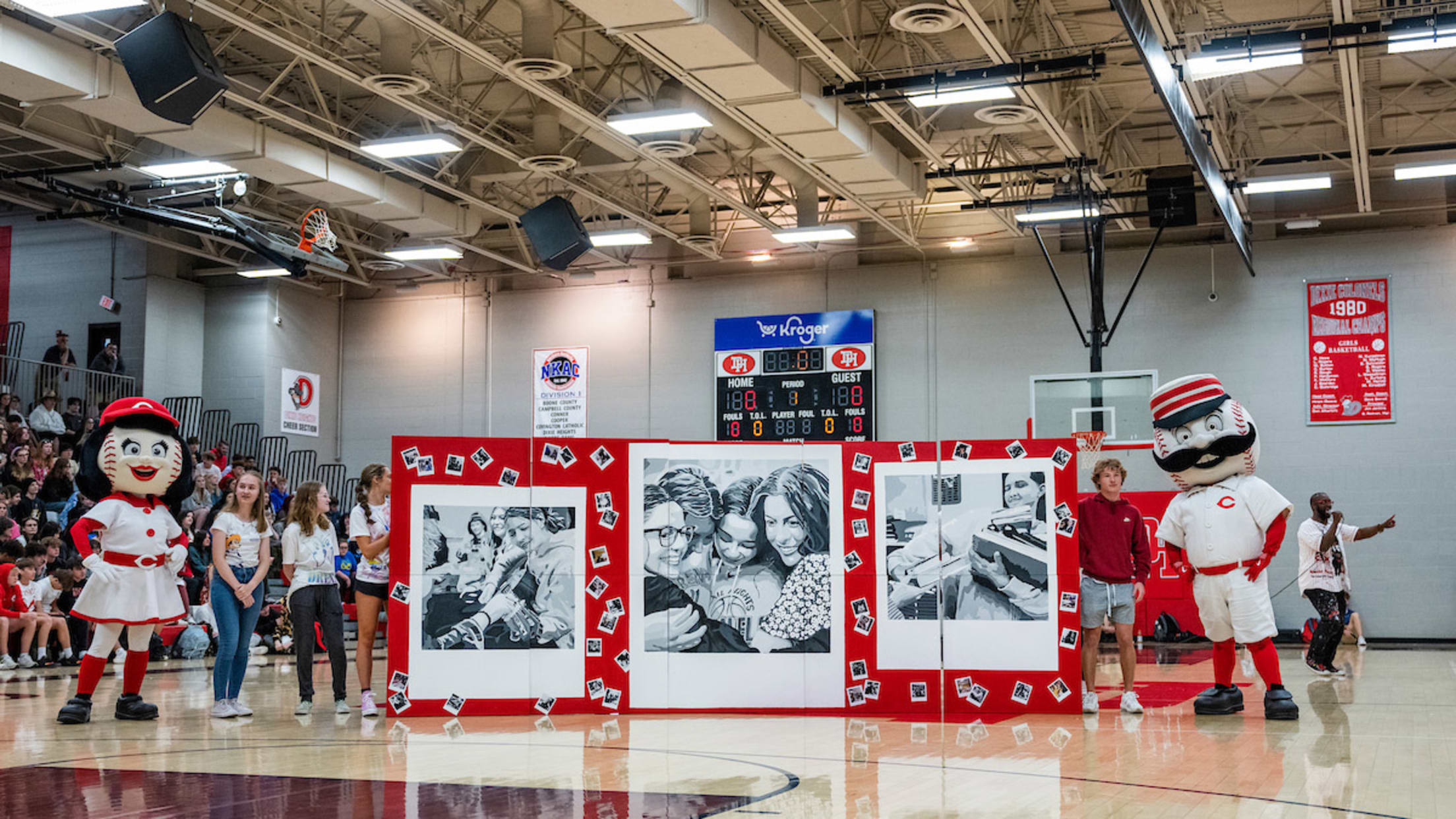 Students from Dixie Heights High School's "Random Acts of Kindness" student group unveiled a new mural on May 5, the latest addition to Murals with a Mission powered by PNC. The Cincinnati Reds and PNC launched the "Murals with a Mission" campaign in 2022 to create art at Greater Cincinnati
Reds team up to revamp Health Center 
Club pairs with Community Makeover to dedicate new Mother's Room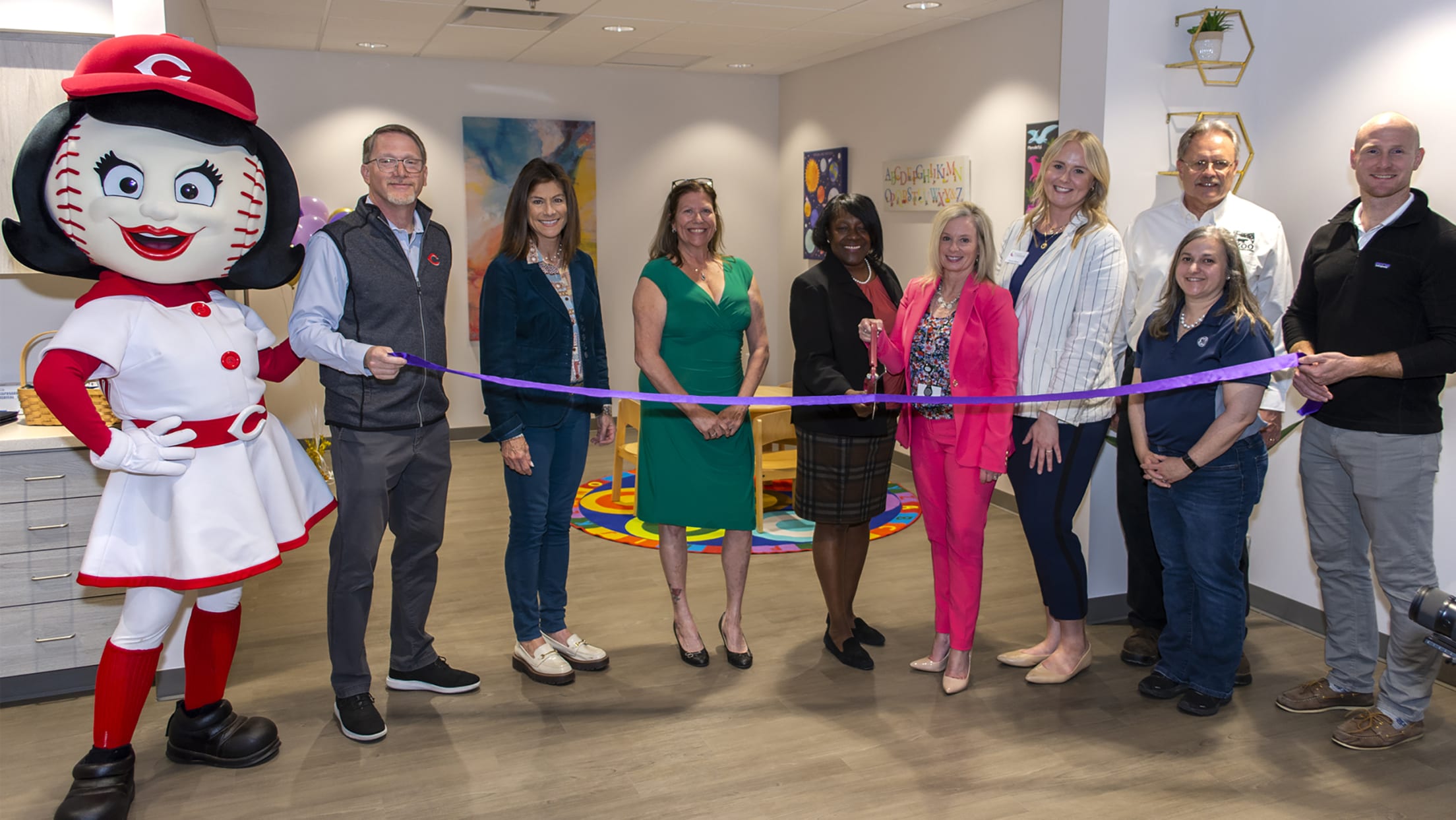 The Cincinnati Reds and their partners from the Community Makeover dedicated a new Mother's Room at the Lincoln Heights Health Center on Thursday. In 2022, the Reds, P&G, Cincinnati Zoo, Cincinnati Children's Hospital and GE Aerospace teamed up for the 13th annual Reds Community Fund Community Makeover which helped transform
For one night, Robinson was close to perfection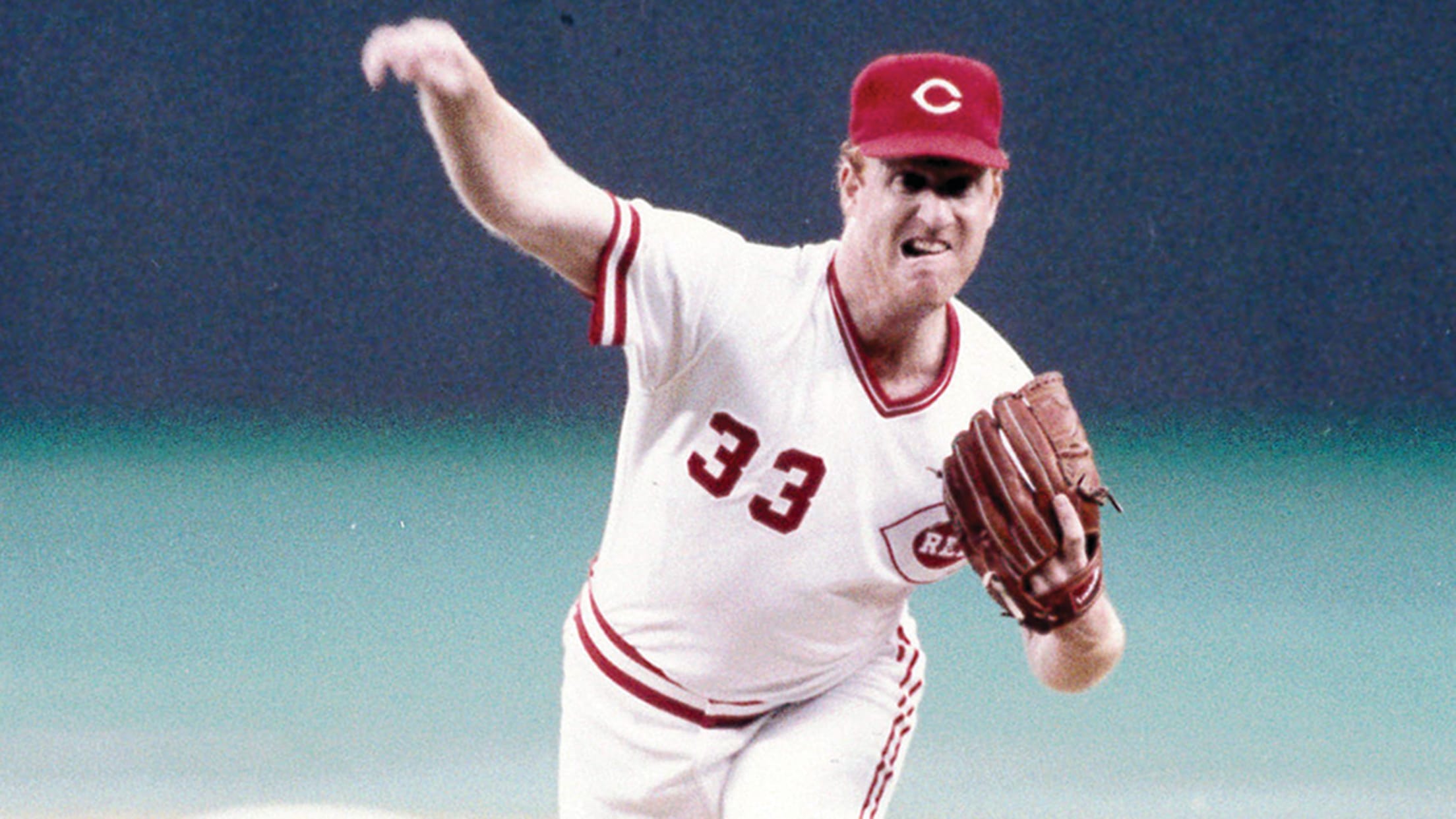 You may have heard the phrase "flirted with perfection" in reference to a pitcher making it through six or seven innings with a perfect game intact, only to see it disappear. For Reds pitcher Ron Robinson, he didn't just flirt with perfection, he watched it walk down the aisle only
Amigos de los Rojos comes out to GABP for its first game of season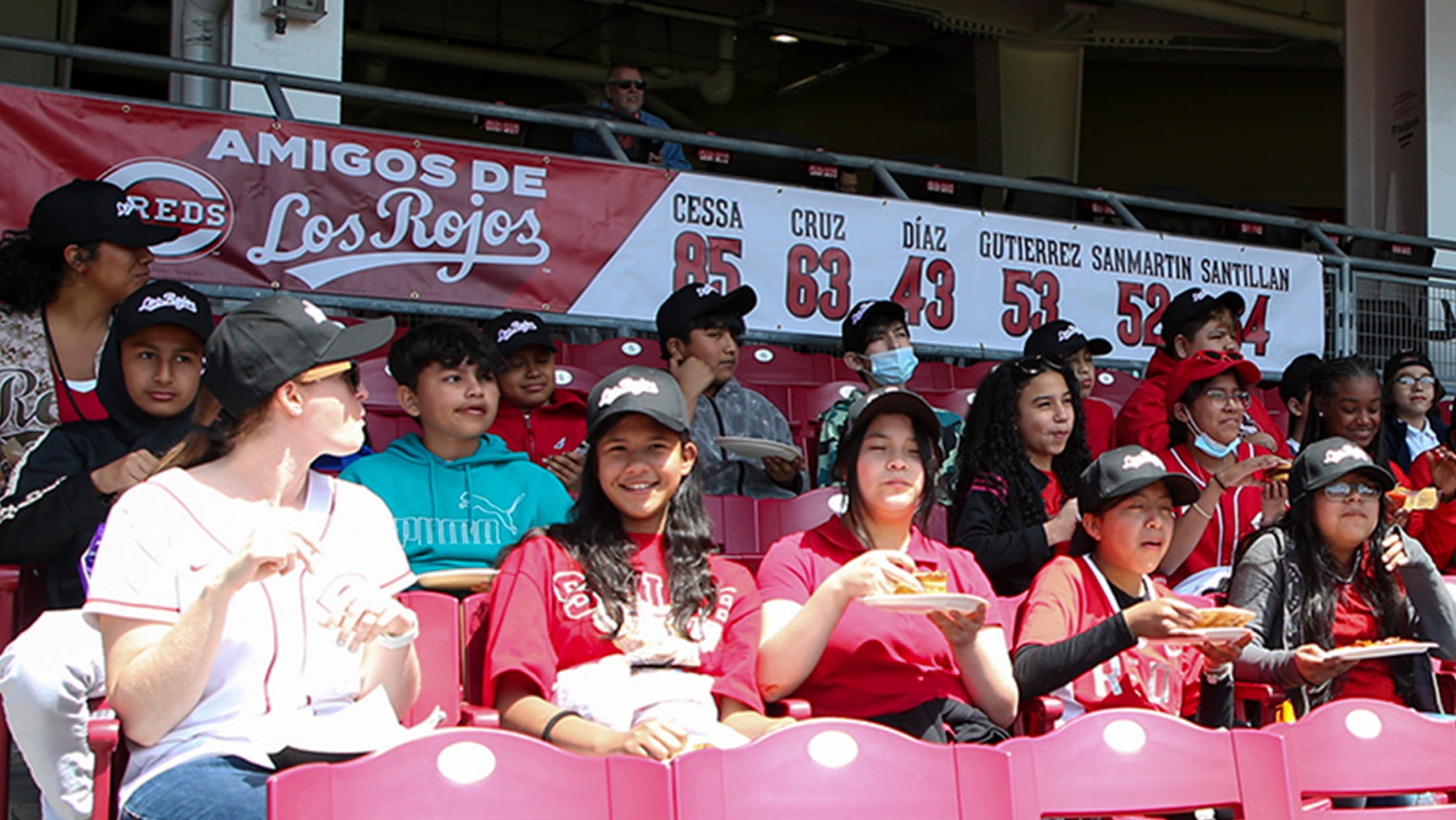 The Reds hosted the 2023 season's first "Amigos de los Rojos" group at Great American Ball Park for Wednesday afternoon's game. Each year since 2011, Reds players have stepped up to the plate and helped fund the "Amigos de los Rojos" program, which allows local children to attend a game,
Reds commemorate Jackie Robinson with series of events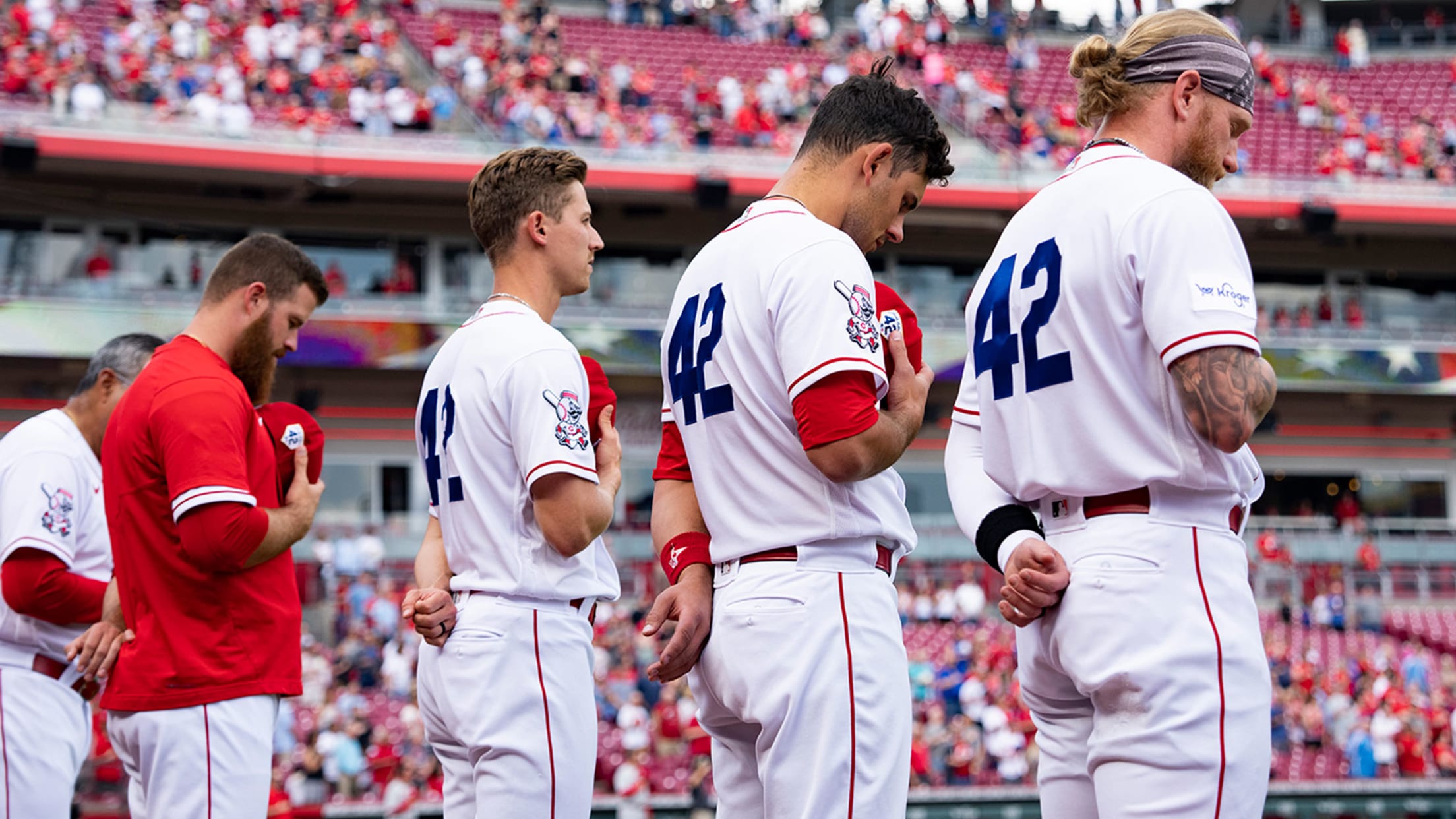 The Reds joined Major League Baseball in celebrating Jackie Robinson Day with several days' worth of activities honoring the groundbreaking and legendary player. Every year on April 15, MLB honors the Brooklyn Dodgers trailblazer at ballparks across the league with a day full of ceremonies and tributes to commemorate Robinson's
Hunter Greene makes a special visit for JR Day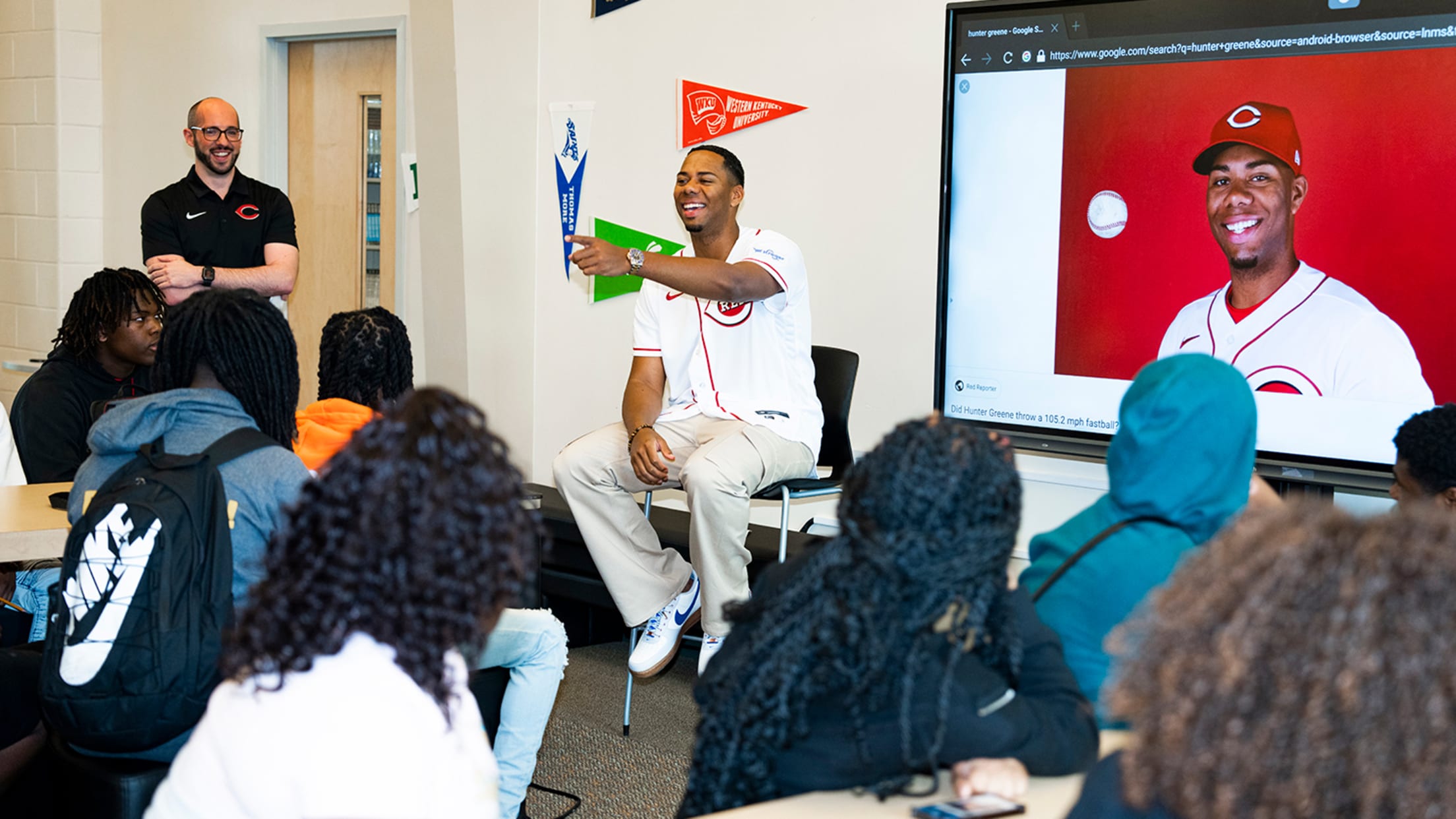 A day before Major League Baseball's annual Jackie Robinson Day, Reds pitcher Hunter Greene surprised a group of baseball and softball students at Cincinnati Public School's Robert A. Taft Information Technology High School. Each year on April 15, MLB honors Robinson's legacy by celebrating his life, values and accomplishments. The
Reds continue 'Murals with a Mission' with third high school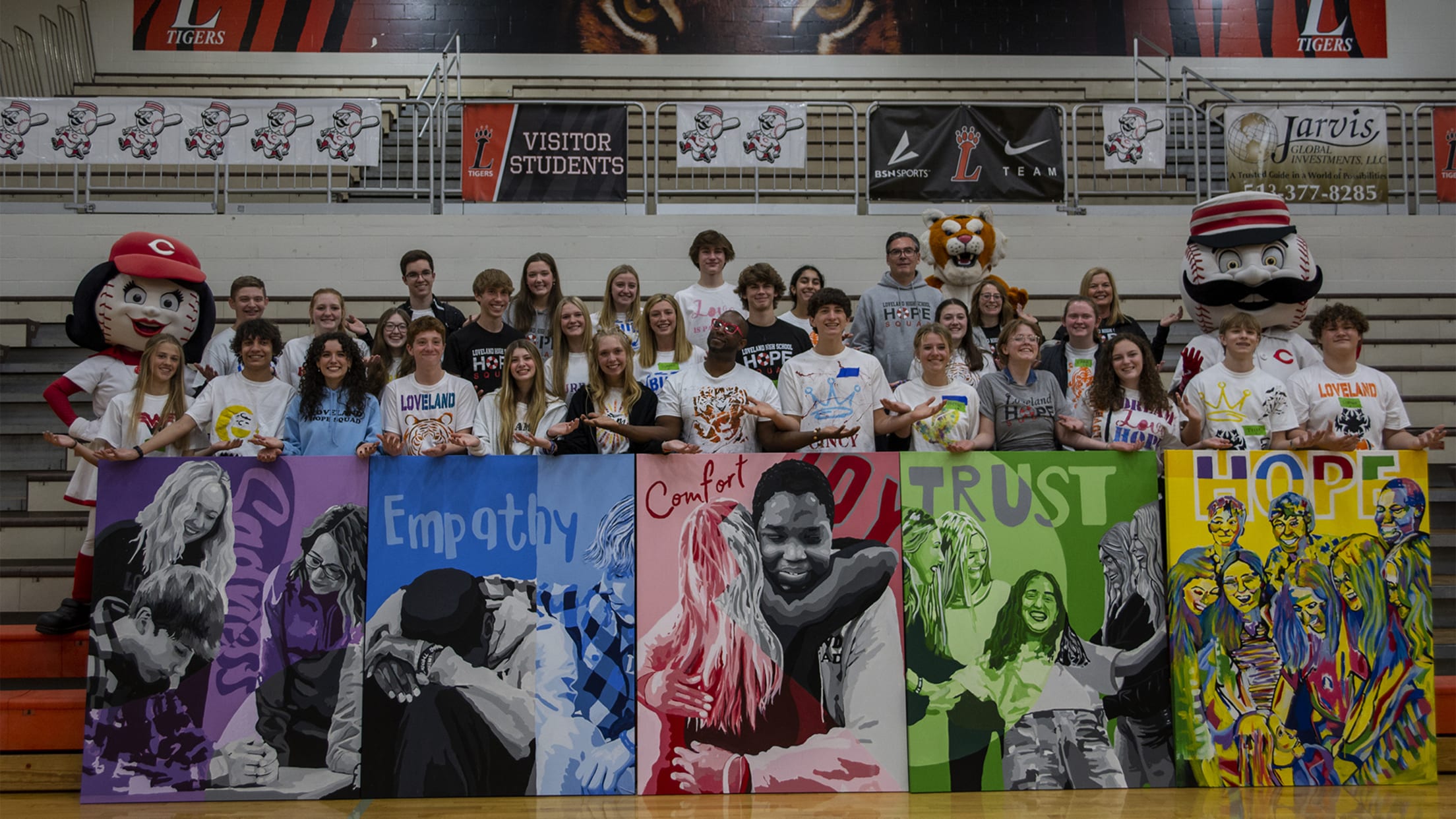 Students from Loveland High School's HOPE Squad unveiled a new mural on Friday, the latest addition to "Murals with a Mission," powered by PNC Bank. The Reds and PNC Bank launched the "Murals with a Mission" campaign in 2022 to create art at Greater Cincinnati and Northern Kentucky high schools
Kremchek reflects on time as Reds' doctor with transition to new role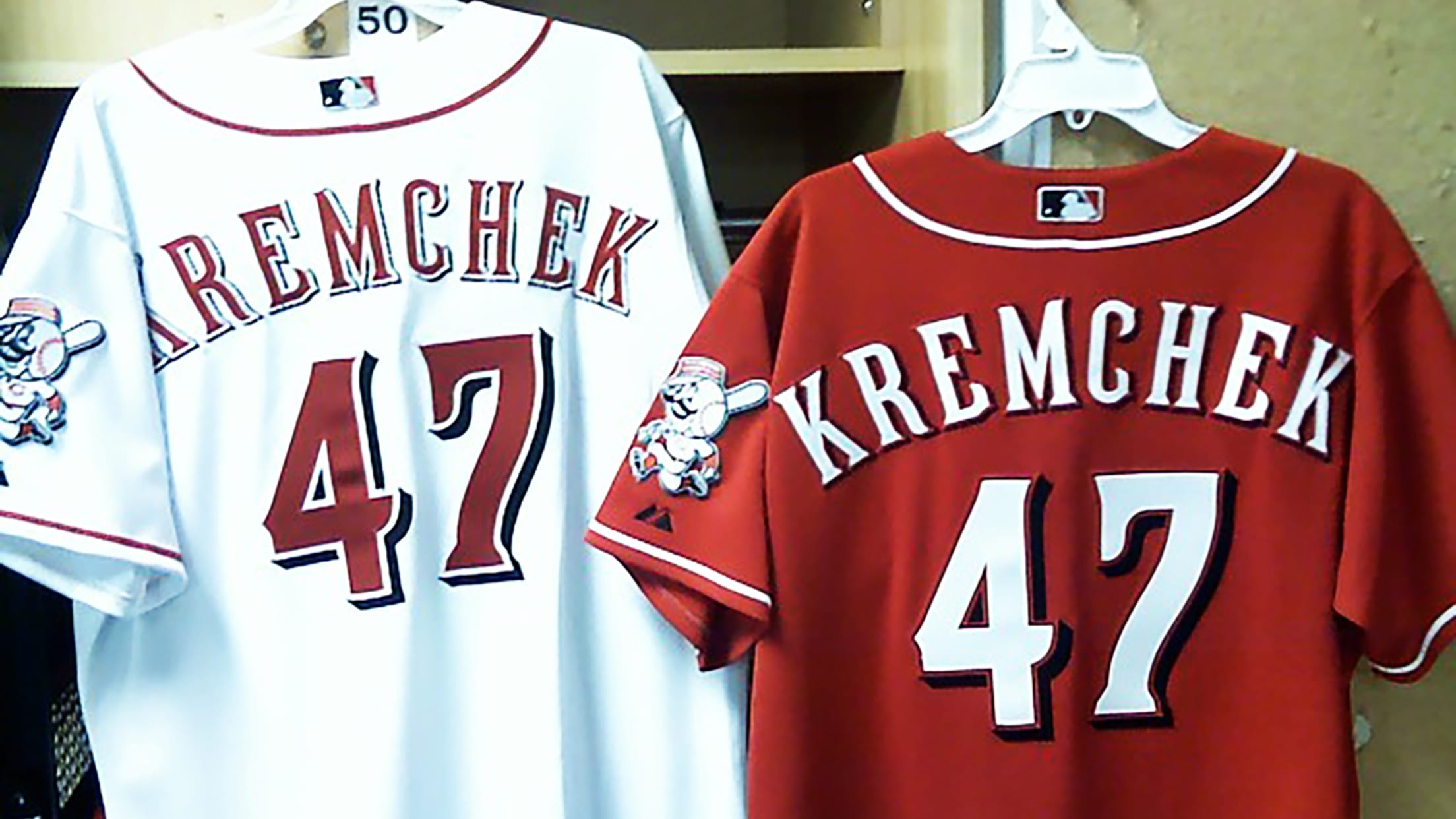 When you work somewhere for more than 25 years, no matter the line of work, you probably have an abundance of memories and stories to share. This is especially true when you work as the team doctor for a Major League Baseball organization. Dr. Timothy Kremchek, founding partner of Beacon
Reds partner with schools for 'Murals With a Mission'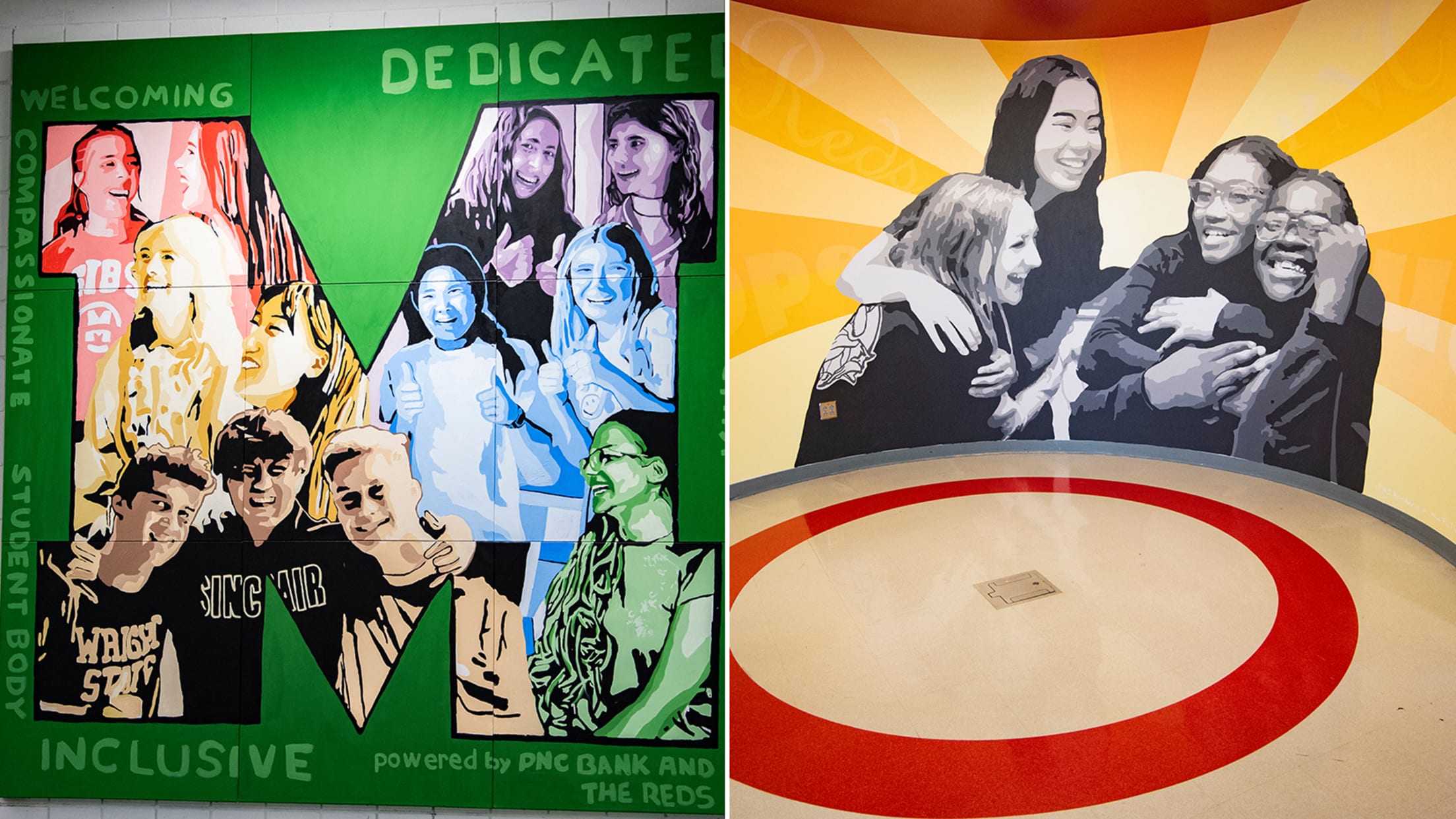 The Reds have announced the next high school selected to participate in "Murals With A Mission," powered by PNC Bank. The initiative was launched by the organization in 2022 with the intention of creating a mural at high school campuses across Greater Cincinnati and Northern Kentucky that elevates positive social
New ballpark food coming to GABP in 2023
Skyline Chili nachos, Redlegs soft serve headline new offerings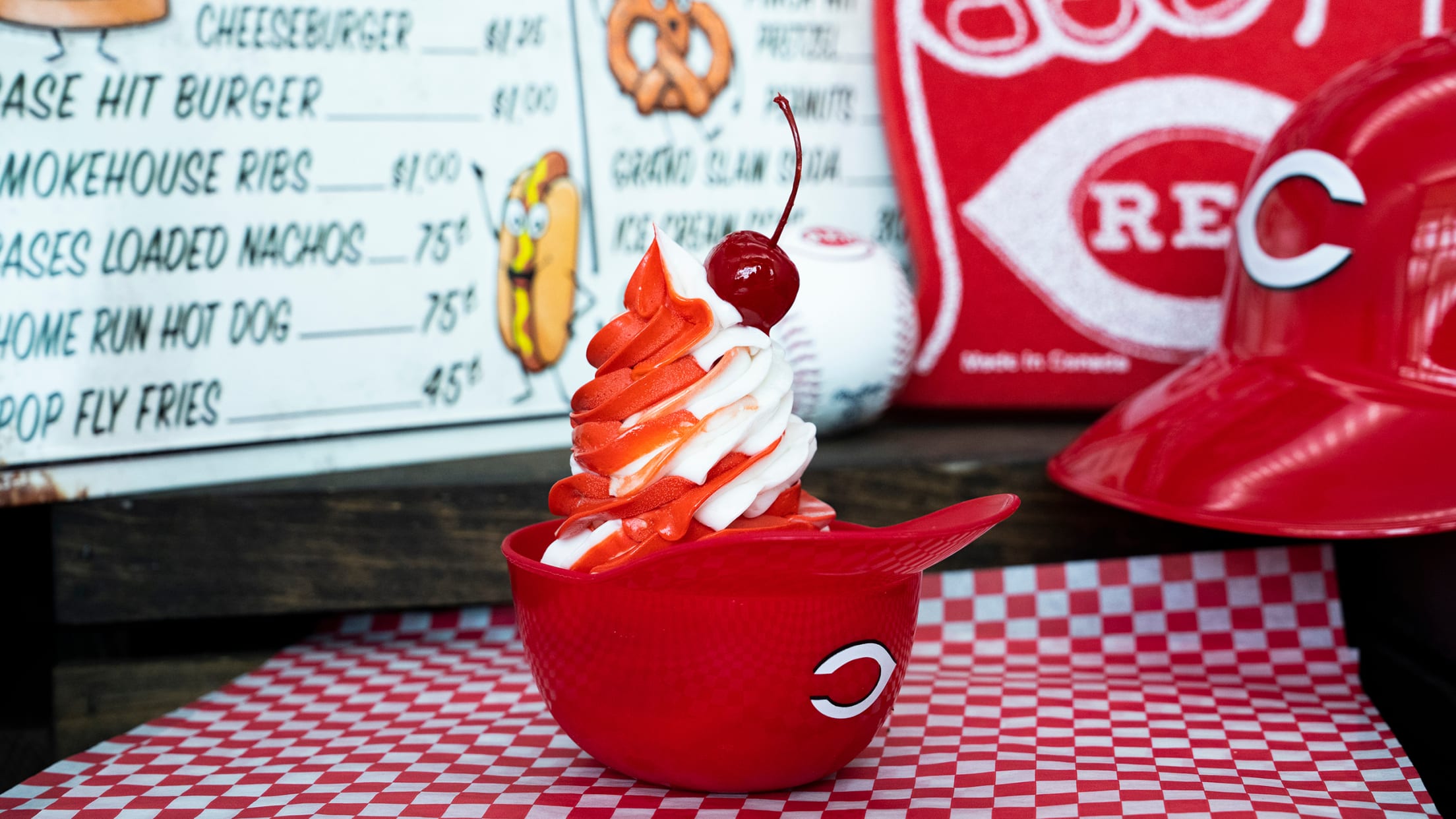 When it comes to baseball and sports in general, the debates among fans are endless. But there is no debate when it comes to fans' love for ballpark food. Eating at a baseball game is an essential part of the gameday experience. And at Great American Ball Park, that experience
2023 Skyline Chili Reds Futures High School Showcase schedule announced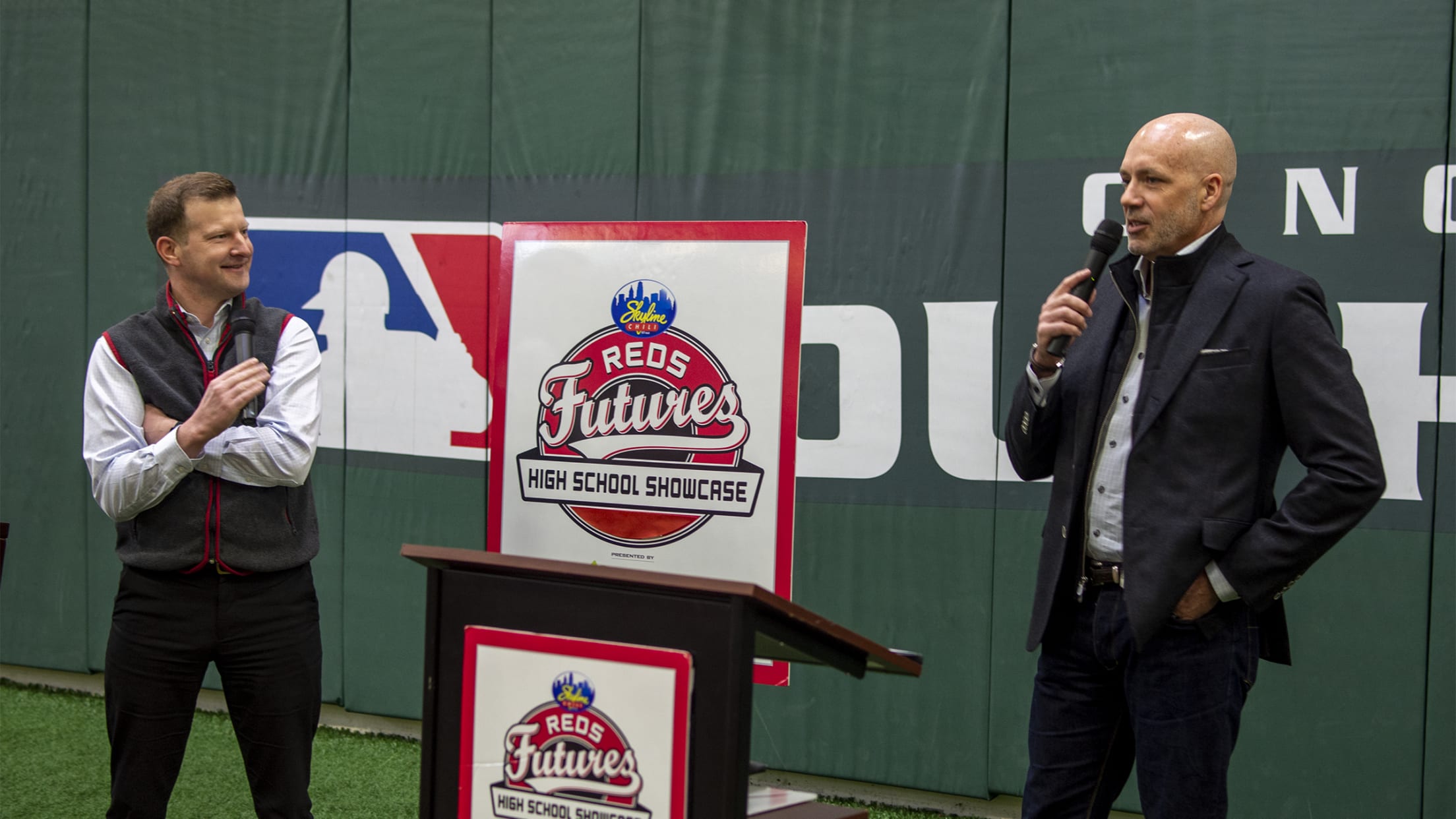 The 12th annual Skyline Chili Reds Futures High School Showcase presented by Cincinnati Children's Sports Medicine & Orthopaedics will feature 92 high school baseball and softball teams from 78 Greater Cincinnati, Northern Kentucky and Dayton schools playing 46 games from March 31 to May 13. On March 14, the announcement