Miley gets extra rest; Castillo moved up
Lefty, coming off no-hitter: 'I feel like I can pitch today or tomorrow or whenever'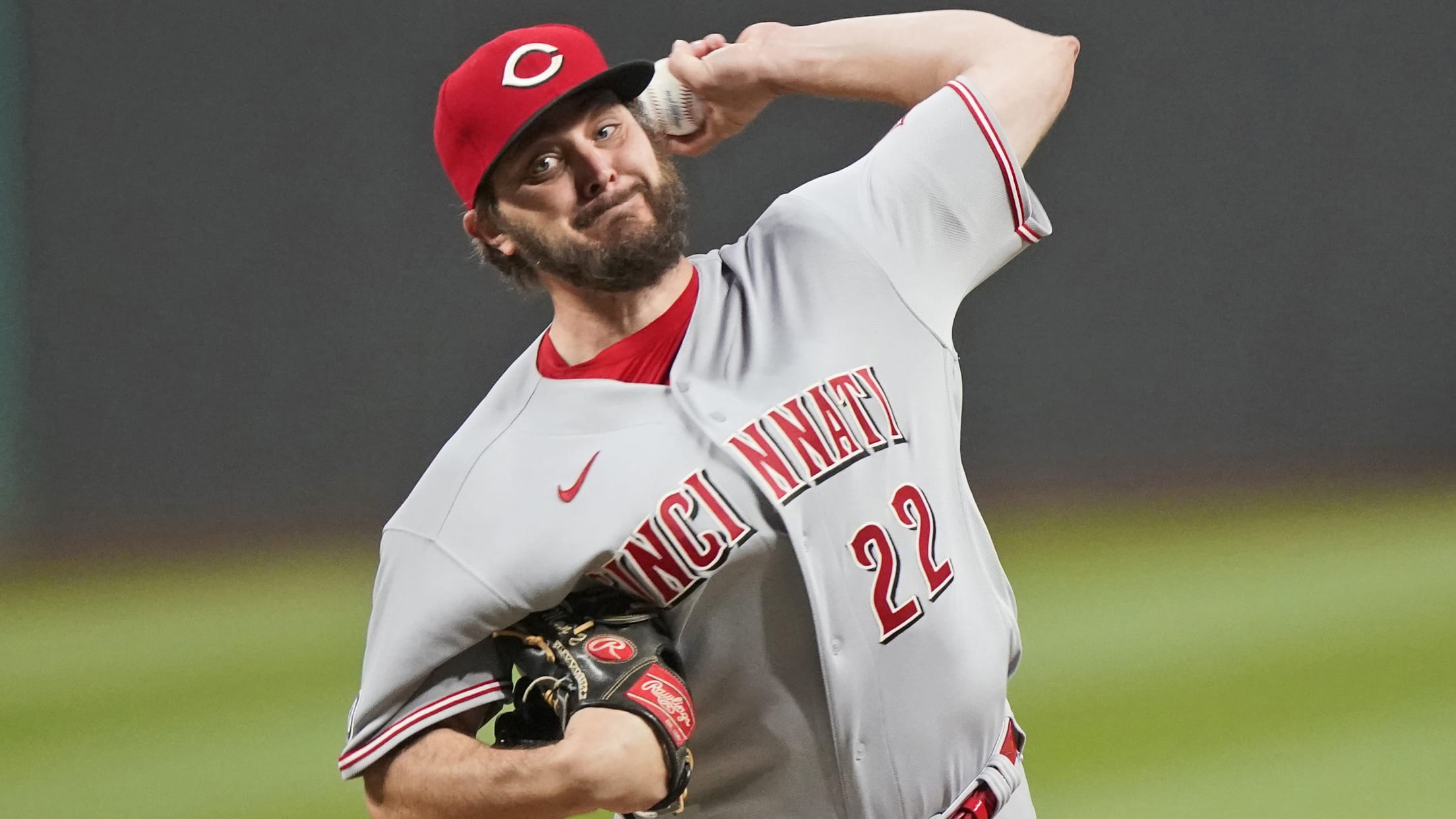 The Reds decided to make a rotation swap by having Luis Castillo start Thursday's series opener vs. the Rockies in Denver, instead of his scheduled start on Friday, and Wade Miley getting an extra day of rest and being slated for the second game of the four-game set. Castillo and
Winker stays hot as Reds' bats cool off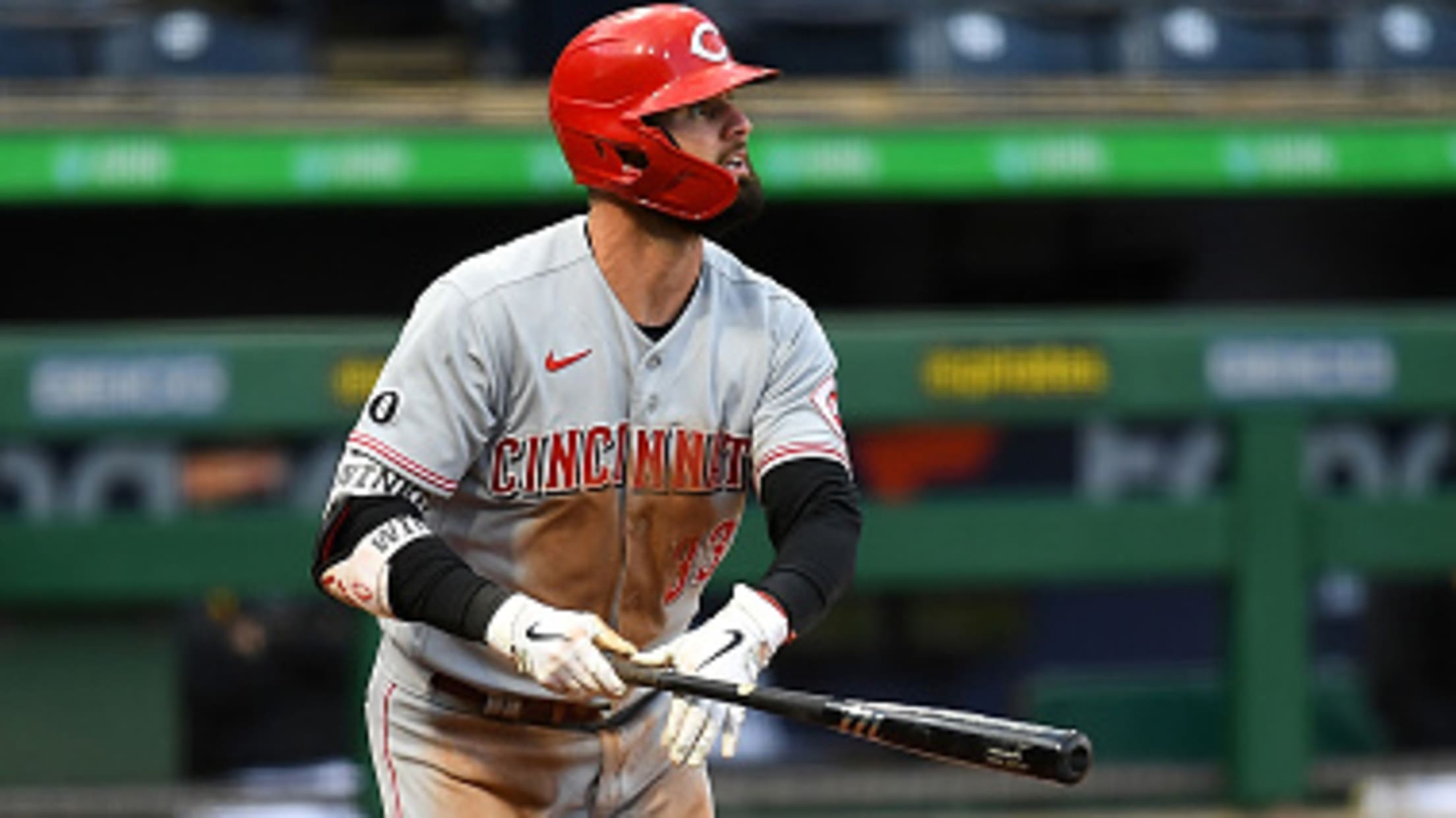 Left fielder Jesse Winker has been as hot as you can get at the plate to start 2021. He came into Tuesday night's ballgame against the Pirates among the top five in the Majors in batting average and on-base percentage. Winker continued that hot start with a three-hit, two-RBI game,
Blandino stays perfect: 'I knew I couldn't lose'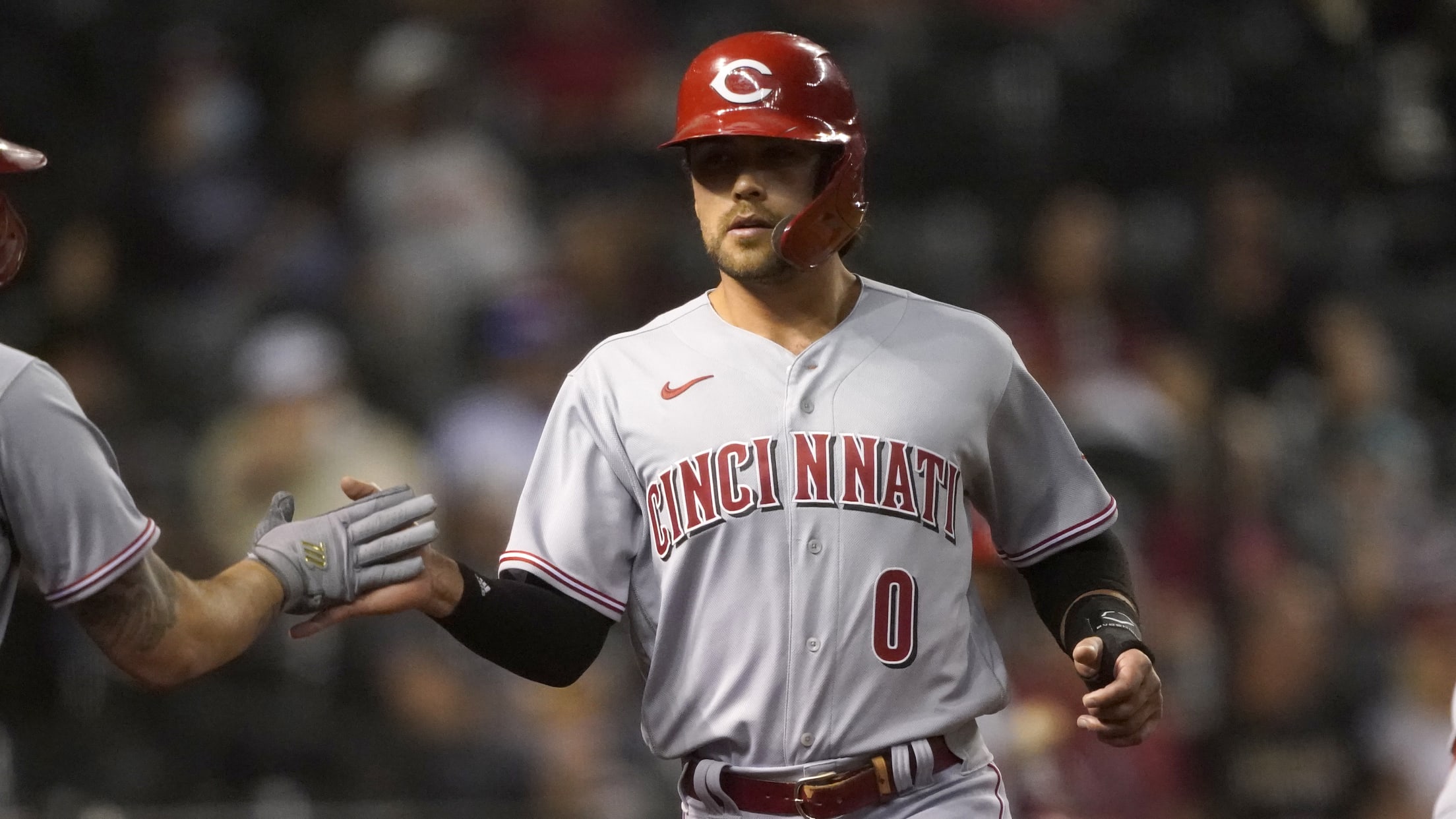 Cincinnati utility man Alex Blandino had a perfect record to protect before the start of the Reds' series opener against the Pirates on Monday. Blandino engaged Pittsburgh reliever Luis Oviedo in a standoff following the national anthem. Each looked to see who would be the first to crack and head
Stat of the Day: Winker makes a splash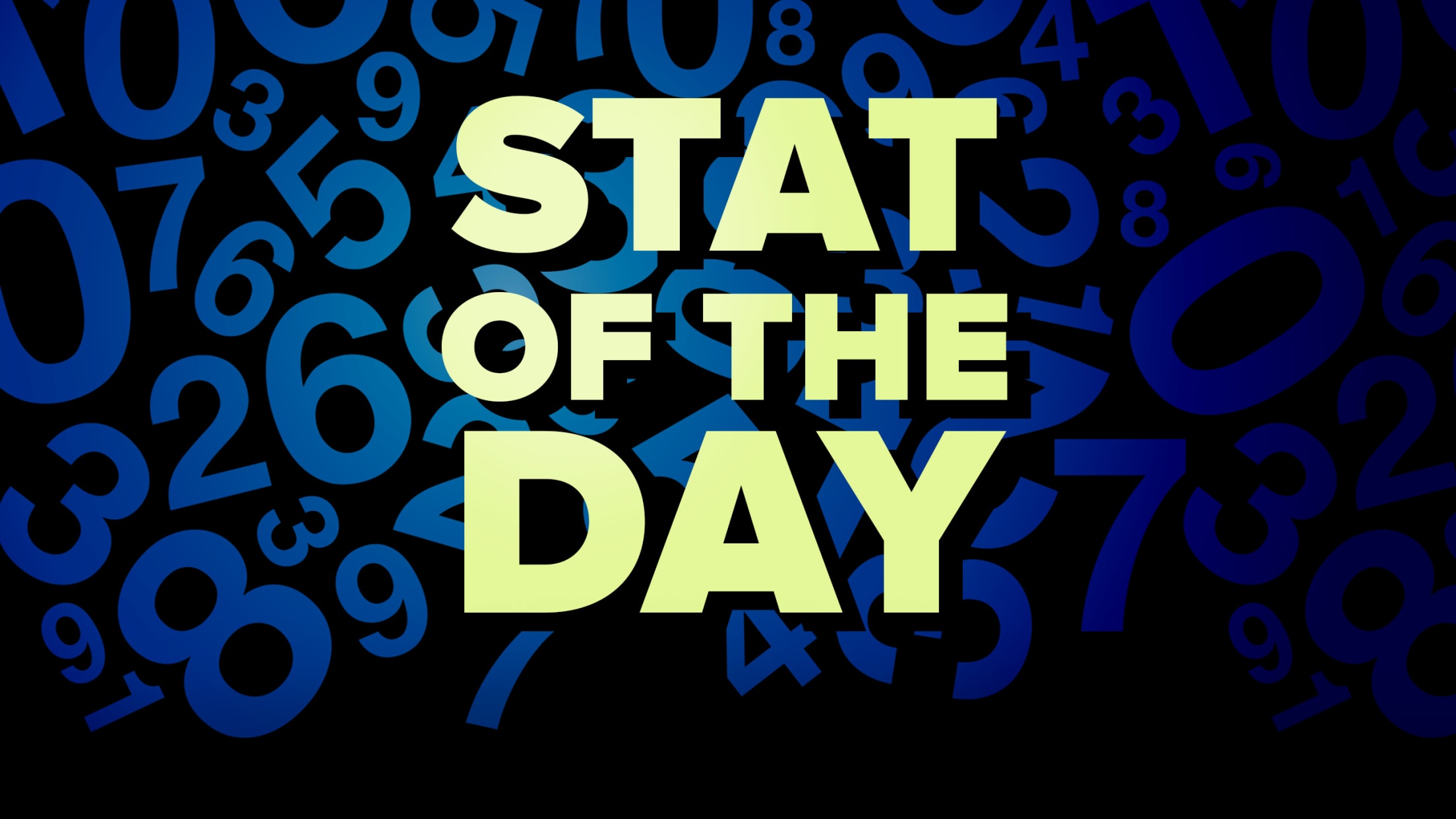 MLB.com is keeping track of a Stat of the Day for the Reds this season, highlighting a unique, interesting or fun nugget from each game. • Reds Stat of the Day, April 2021
Amir Garrett begins 5-game suspension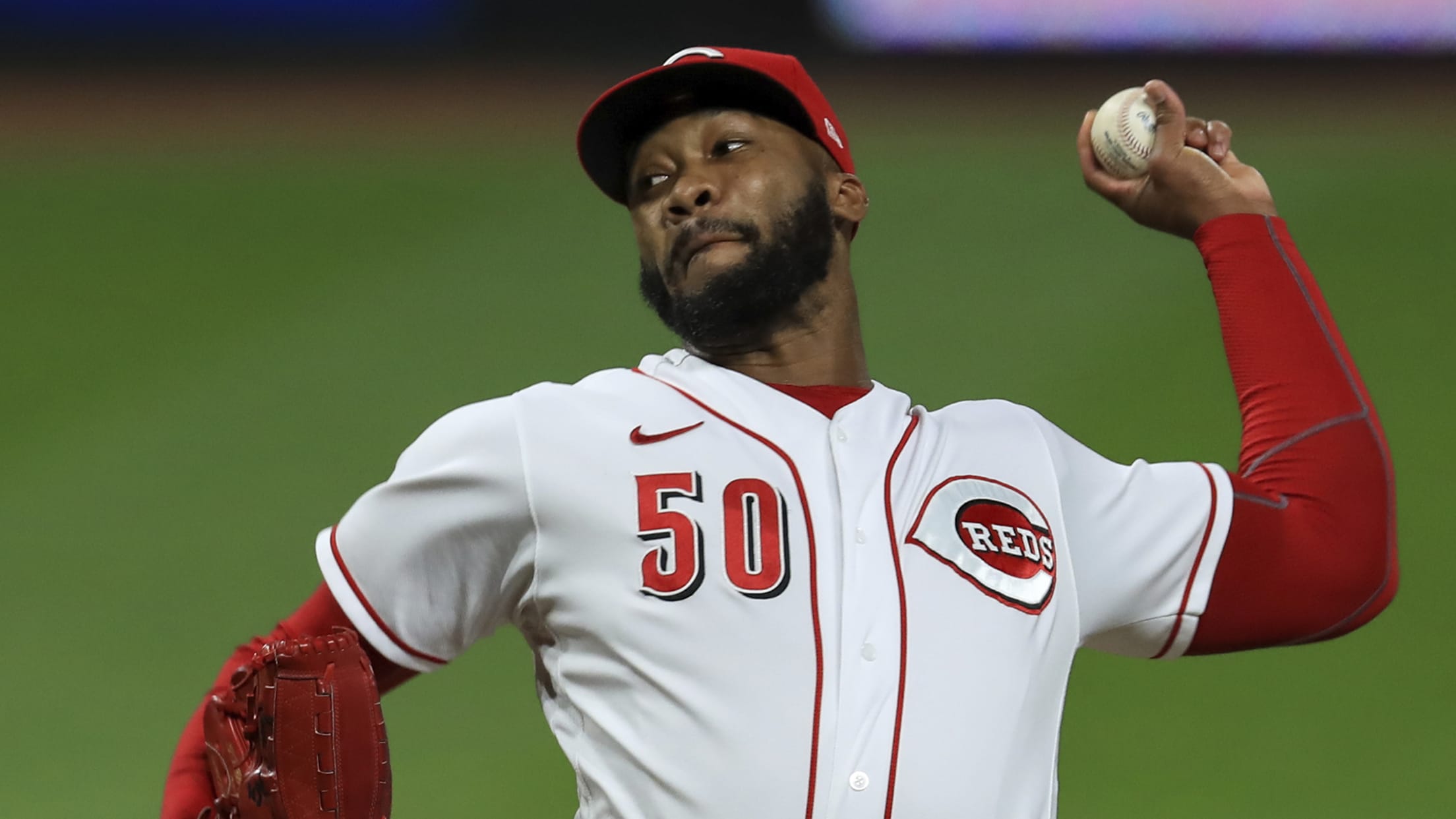 Reds lefty reliever Amir Garrett will begin serving his five-game suspension on Tuesday, the club said. Garrett's suspension comes from his role in a benches-clearing incident on May 1 against the Cubs. The southpaw was originally given a seven-game suspension, but MLB and the MLBPA came to an agreement to
Reds drop 14 on Bucs: 'Everyone contributed'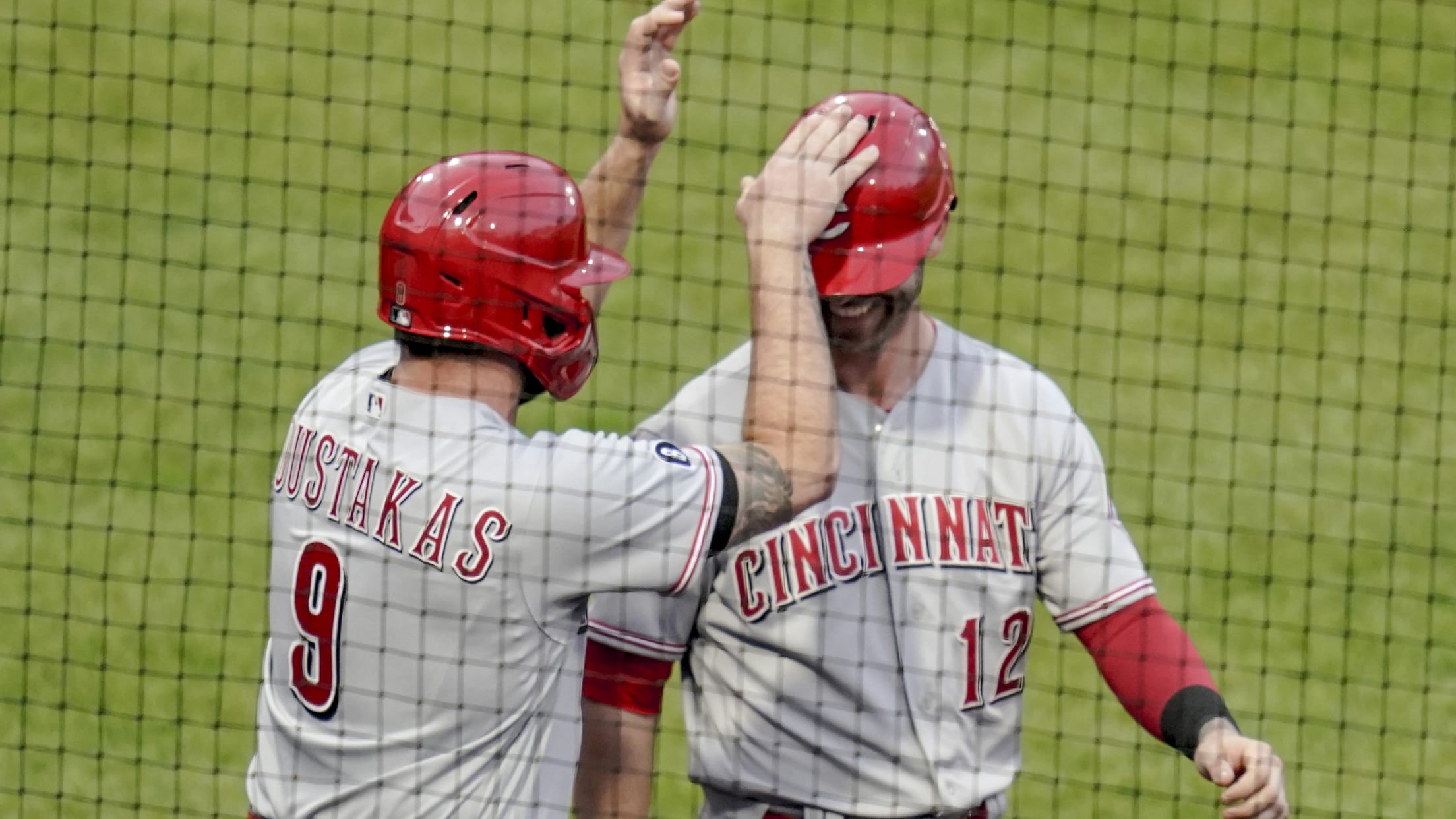 Tyler Naquin's seventh-inning hit had enough distance to clear the fence. The question was whether or not it would stay fair. For those in attendance who wanted an answer, all they had to do was listen. The ball banged off the foul pole, and Naquin had a three-run home run.
Reds, Pirates engage in pregame pledge-off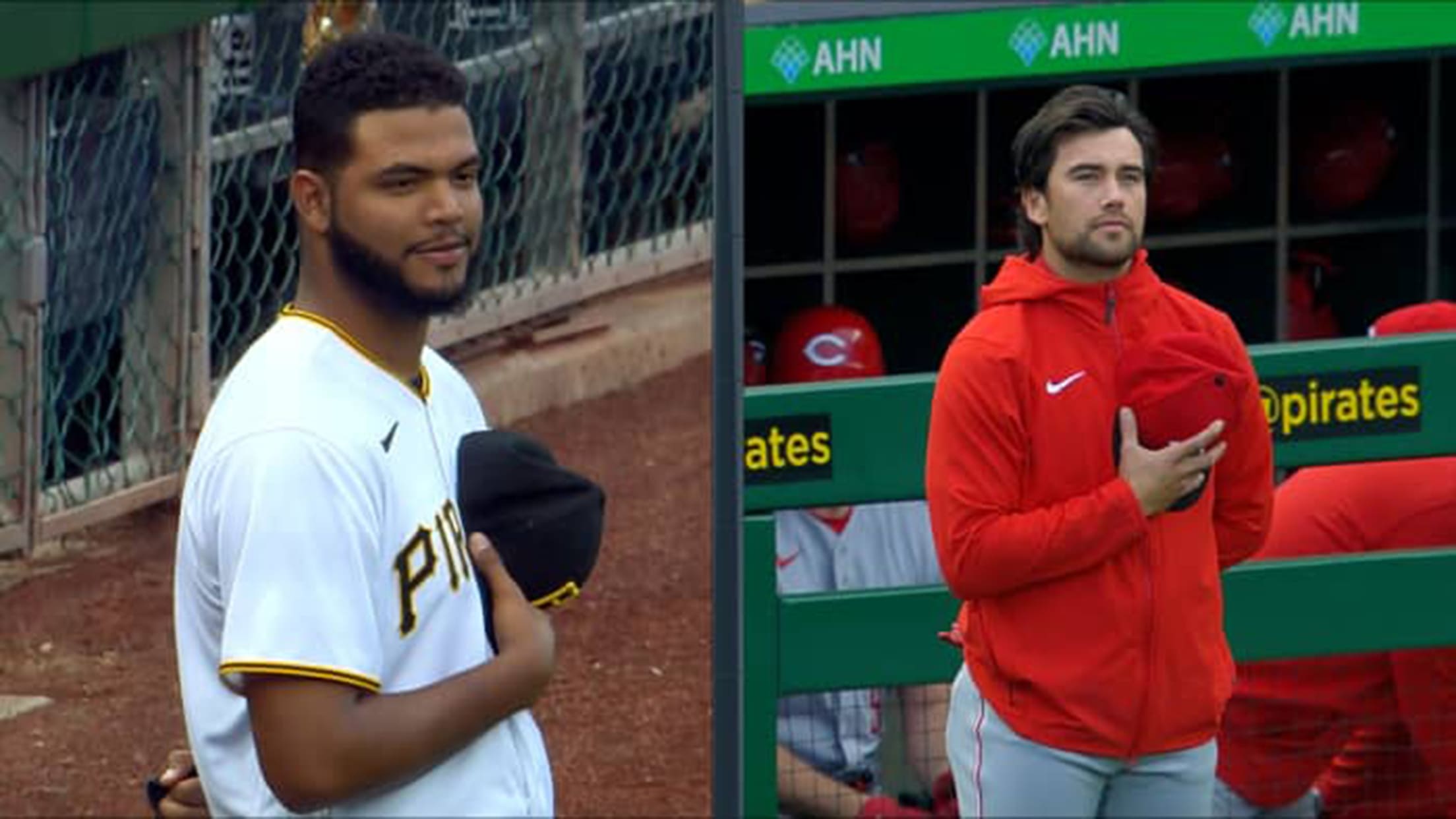 PITTSBURGH -- The Pirates and the Reds have had some heated battles in recent years, but they had a lighthearted -- albeit fierce -- showdown before Monday's series opener at PNC Park: An old-fashioned pledge-off. Long after the national anthem had been sung, Pirates reliever Luis Oviedo and Reds utilityman
Notes: Miley on what's next; Akiyama in mix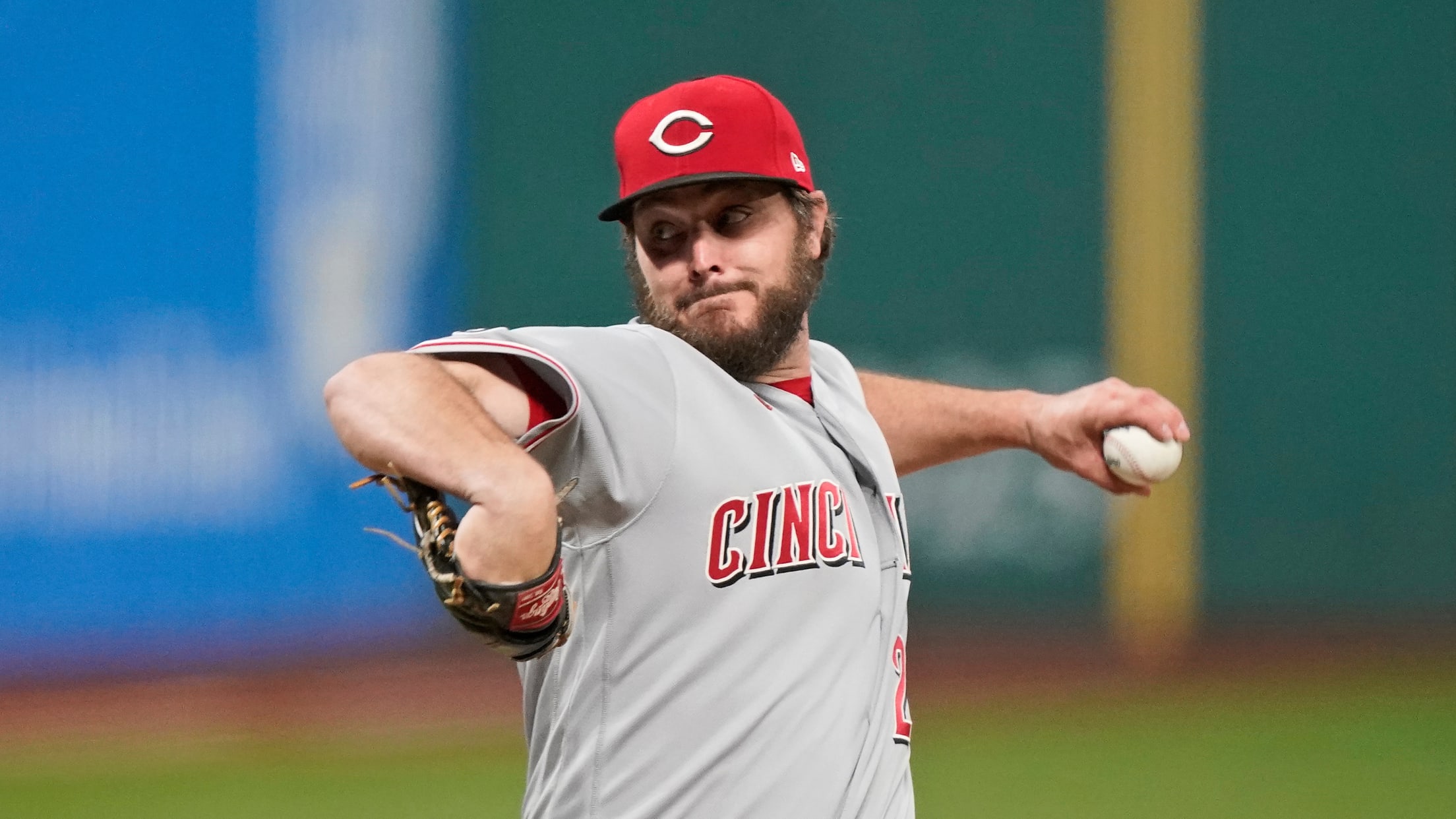 Wade Miley has, deservedly so, been quite the popular figure over the last couple of days. After no-hitting Cleveland last Friday -- the fourth no-hitter in MLB so far this season -- Miley has been met with a flood of attention, including messages from former coaches, managers and teammates alike.
Miley earns 1st Player of Week nod for no-no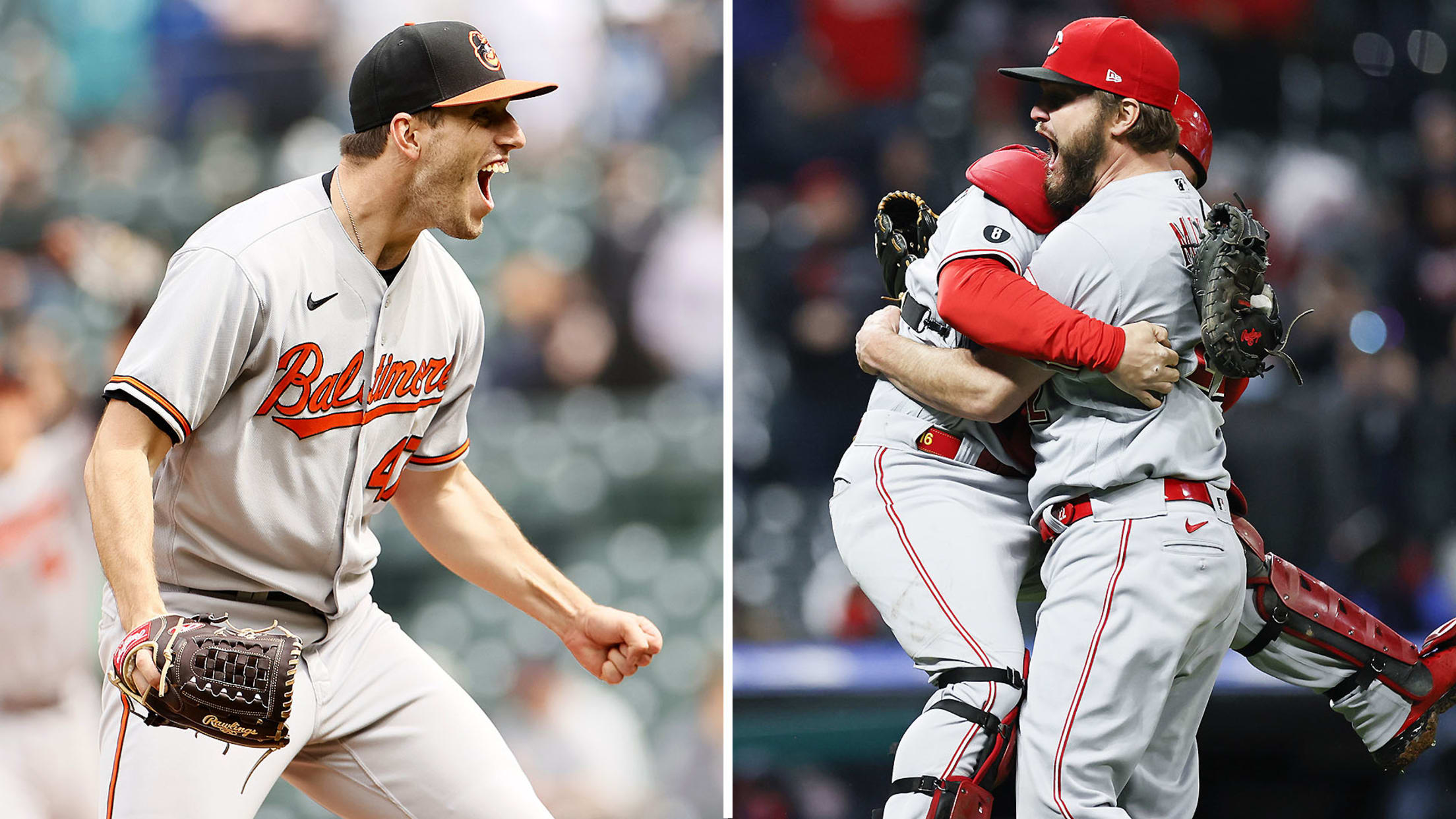 A pair of lefties earned honors for both tossing a no-hitter last week, as Orioles starter John Means and the Reds' Wade Miley took home the American and National League Players of the Week Awards presented by Chevrolet, respectively. It is the first selection for both pitchers. Means, who made
Draft do-over: Redrafting the 2011 class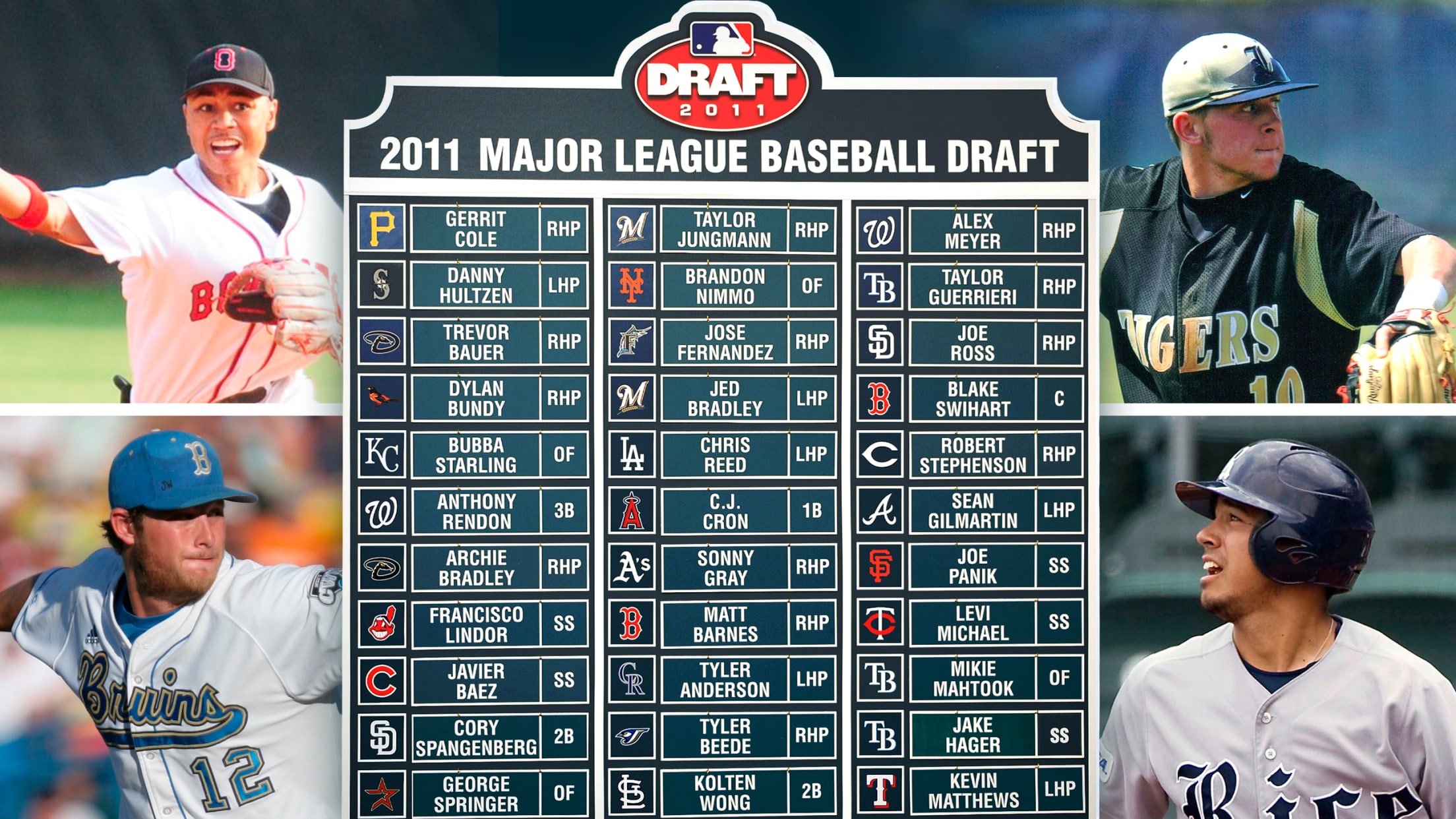 Scouts can sense when a Draft might be special, and they had that inkling about the 2011 crop early on. They viewed it as the best class since 2005, which sent 26 of its 30 first-rounders to the big leagues and featured stars such as Ryan Braun, Andrew McCutchen and
10 under-the-radar adds paying off big in '21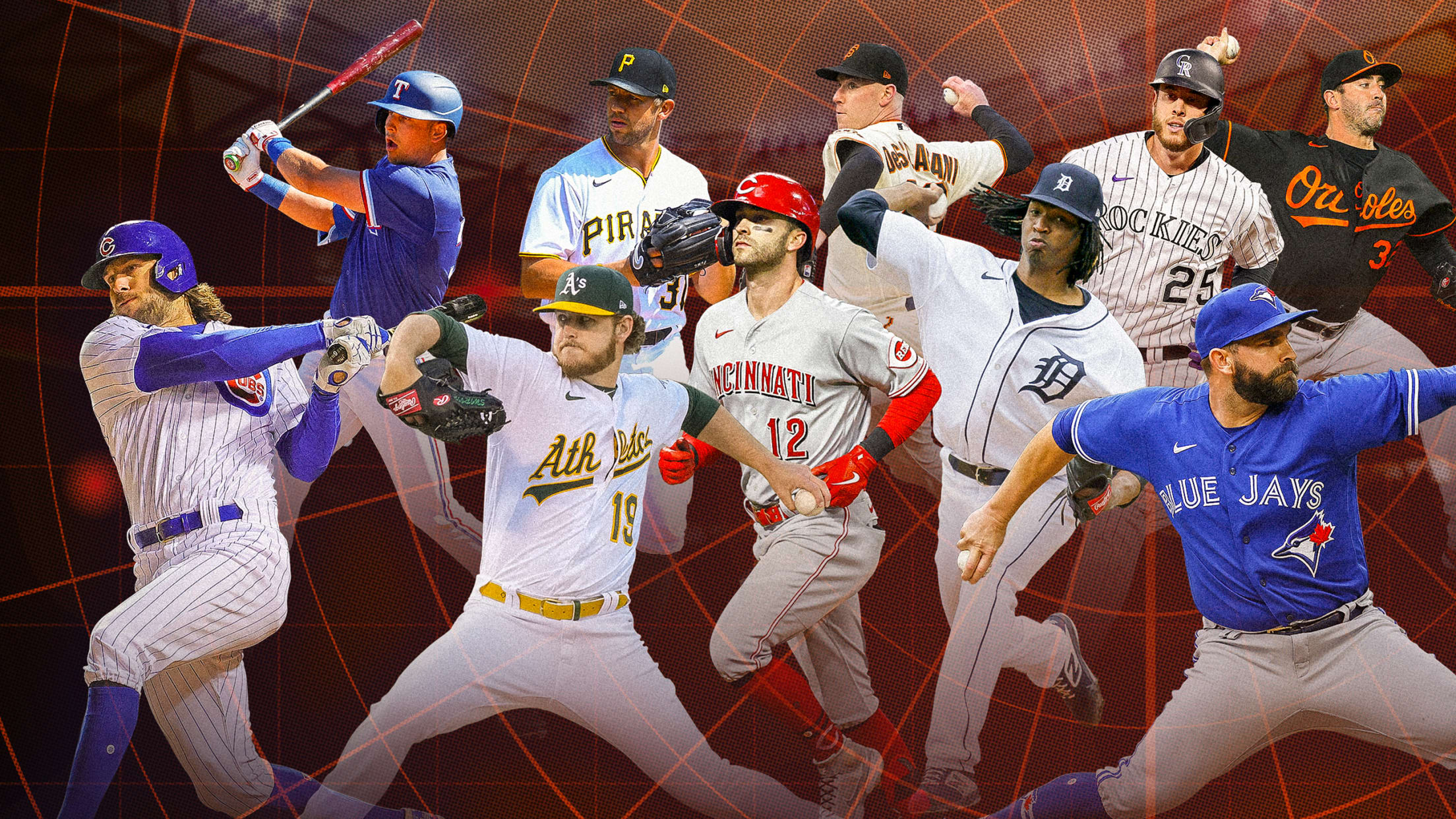 George Springer's barely played for the Blue Jays. Blake Snell's off to a snail-like start for the Padres. And the number of imaginary rats/raccoons/possums at Citi Field nearly mirrors Francisco Lindor's home run total. It's way too soon to call these offseason moves busts, and it's way too soon to
Finale with Tribe postponed by weather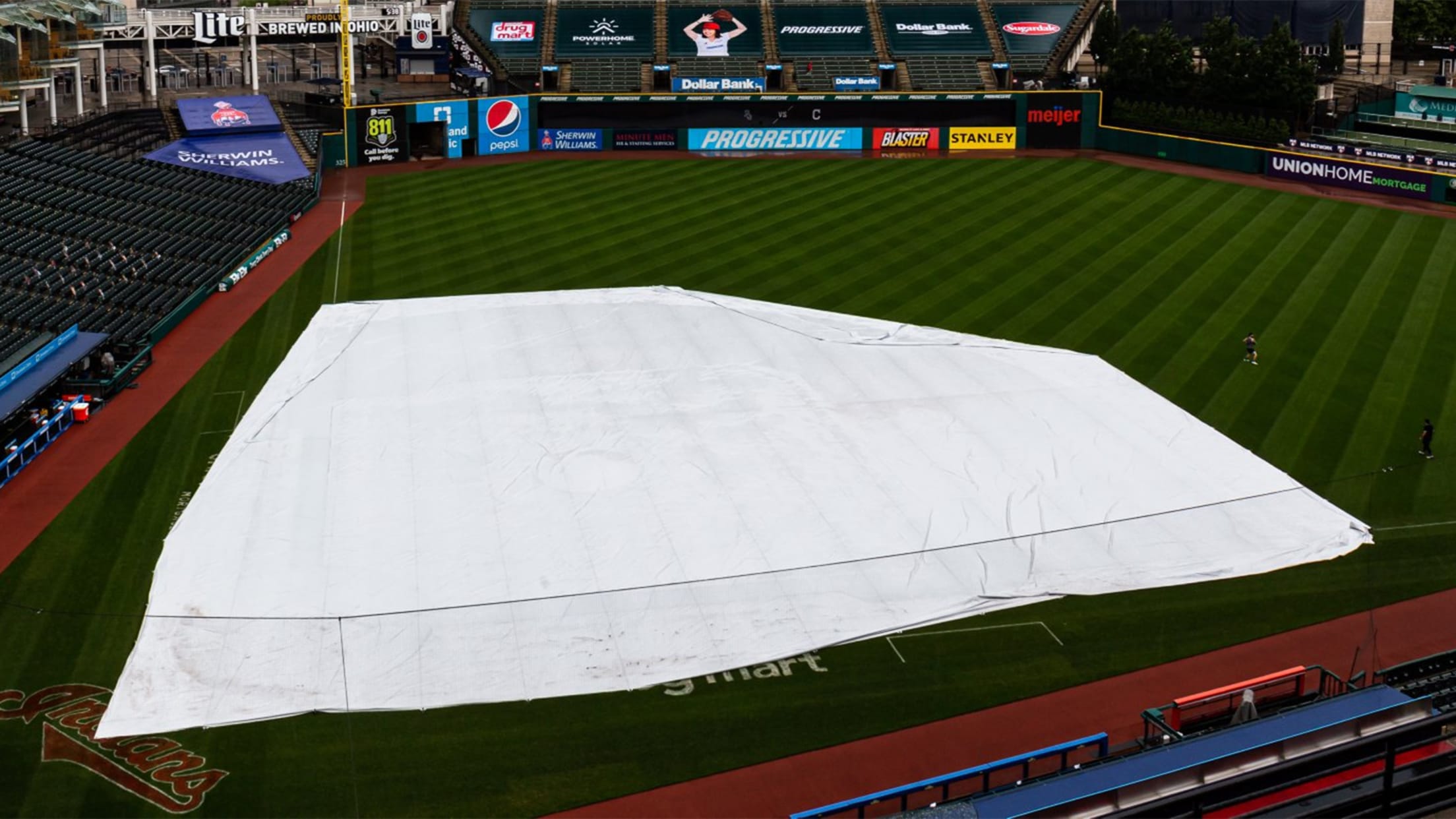 The fate of the Ohio Cup will be on hold for a few months. Sunday's series finale for the Reds and Cleveland at Progressive Field was postponed by rain. It will be made up on Monday, Aug. 9 -- a mutual off-day for both clubs -- at a time that
Miscues and quiet bats can't pick up Castillo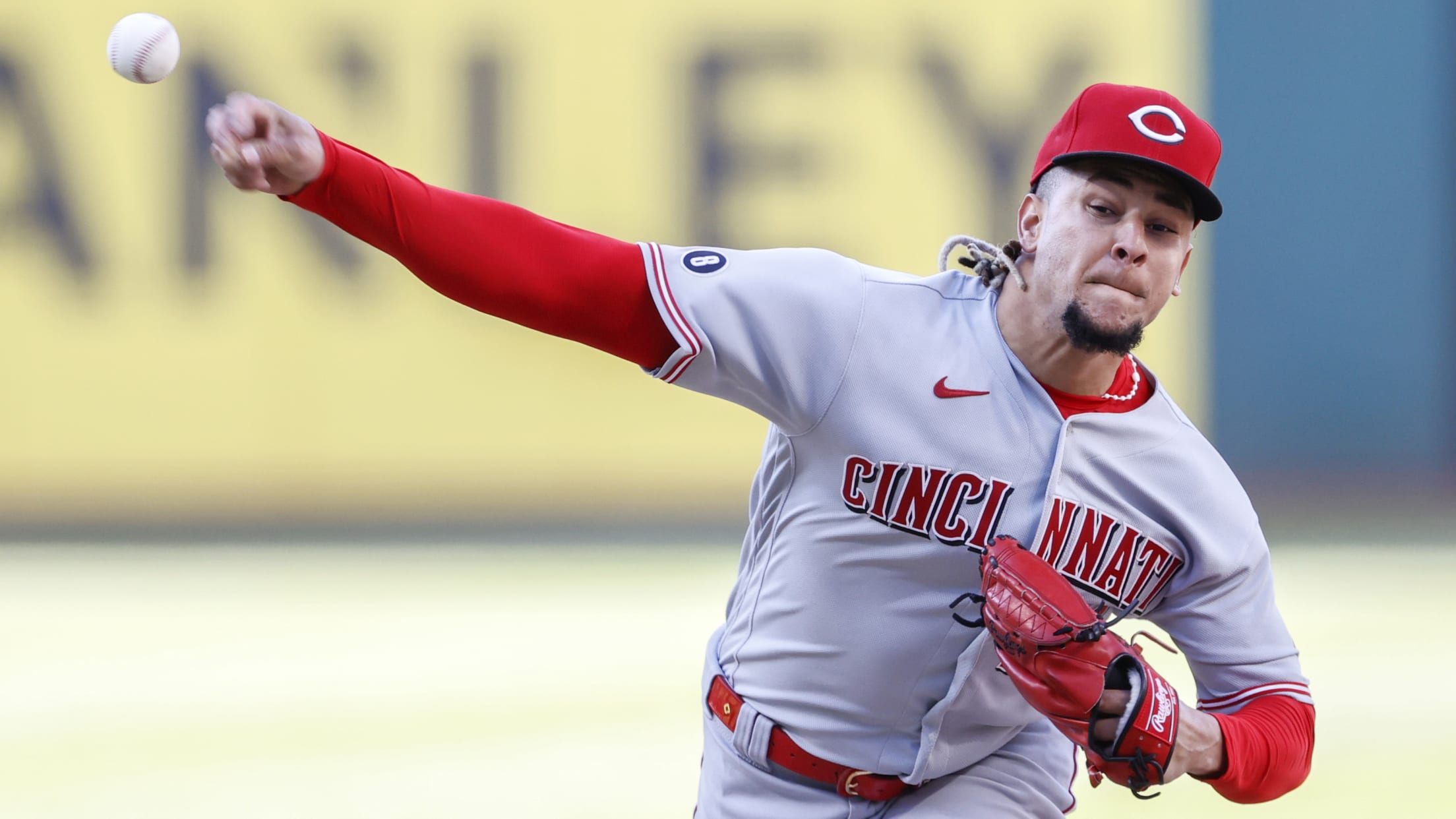 Luis Castillo is still searching for another one of those dominant outings that has made him so imposing to hitters. The Reds right-hander's lack of success was underscored during one sequence with Cleveland's Cesar Hernandez on Saturday in a 9-2 loss at Progressive Field. With the bases loaded and one
Farmer impresses at SS during no-hitter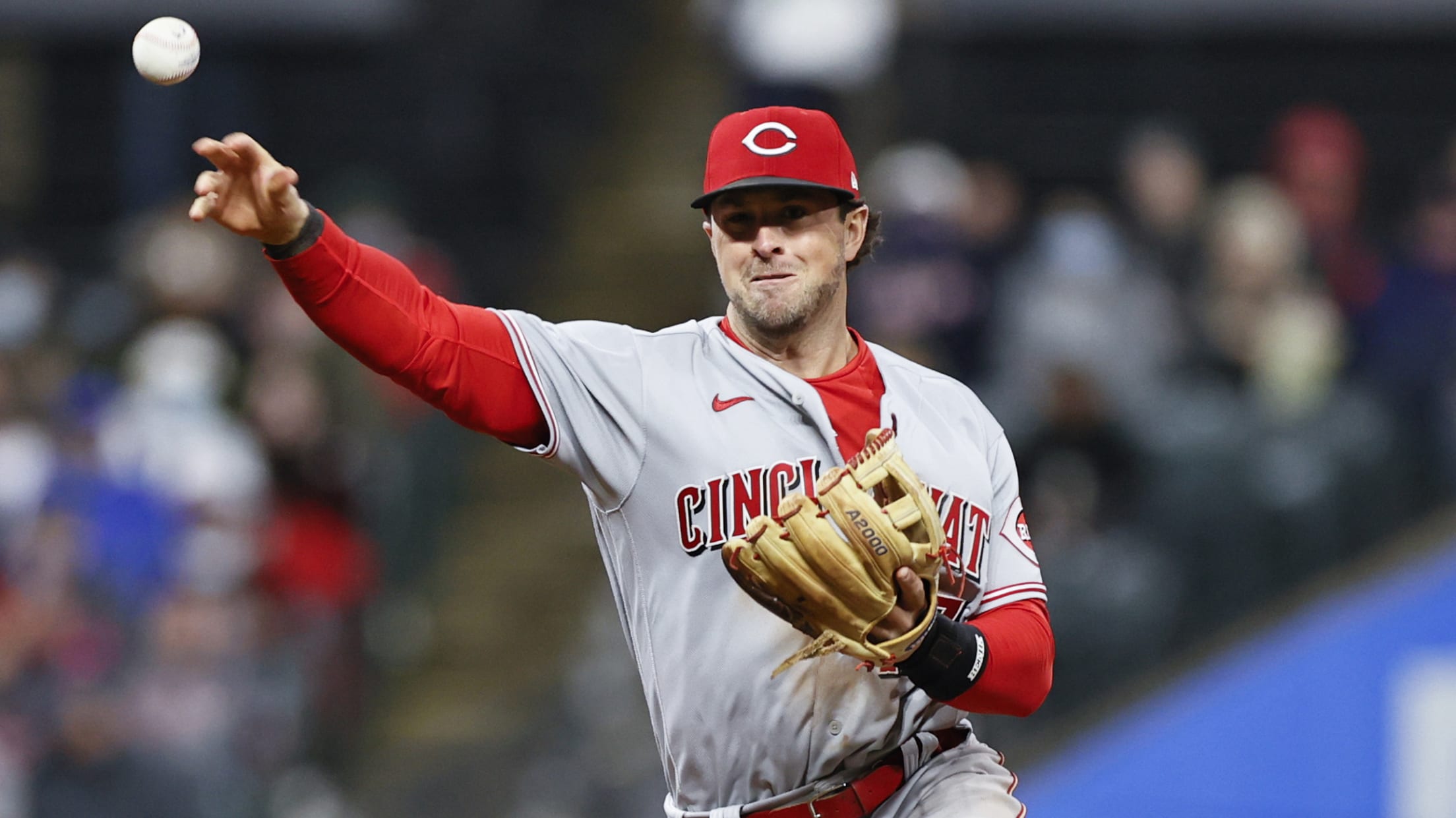 There were 16 ground balls hit by Cleveland against Reds pitcher Wade Miley during his no-hitter on Friday. Six of them -- including the first out and last out of the game -- were hit to Kyle Farmer at shortstop. The 3-0 win, and 17th no-hitter in Reds history, was
Miley pitches MLB's 2nd no-no THIS WEEK!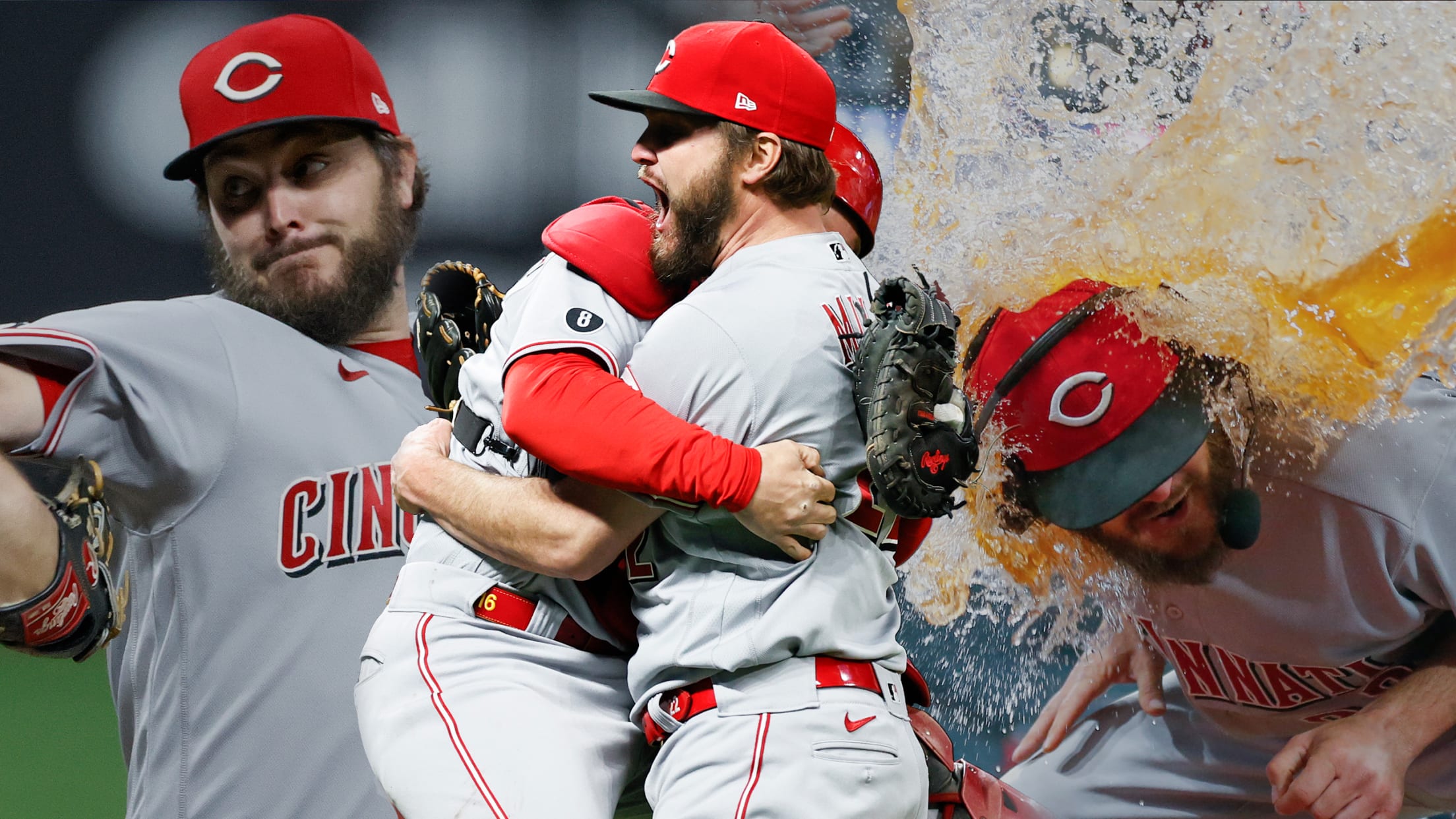 Reds starting pitcher Wade Miley was sporting an Incredible Hulk temporary tattoo on his right forearm. His 4-year-old son, Jeb, gave it to him during Thursday's off-day. Miley went out and pitched like a superhero for Cincinnati on Friday. Working at his trademark quick pace, the left-hander made easy work
Richardson extends scoreless streak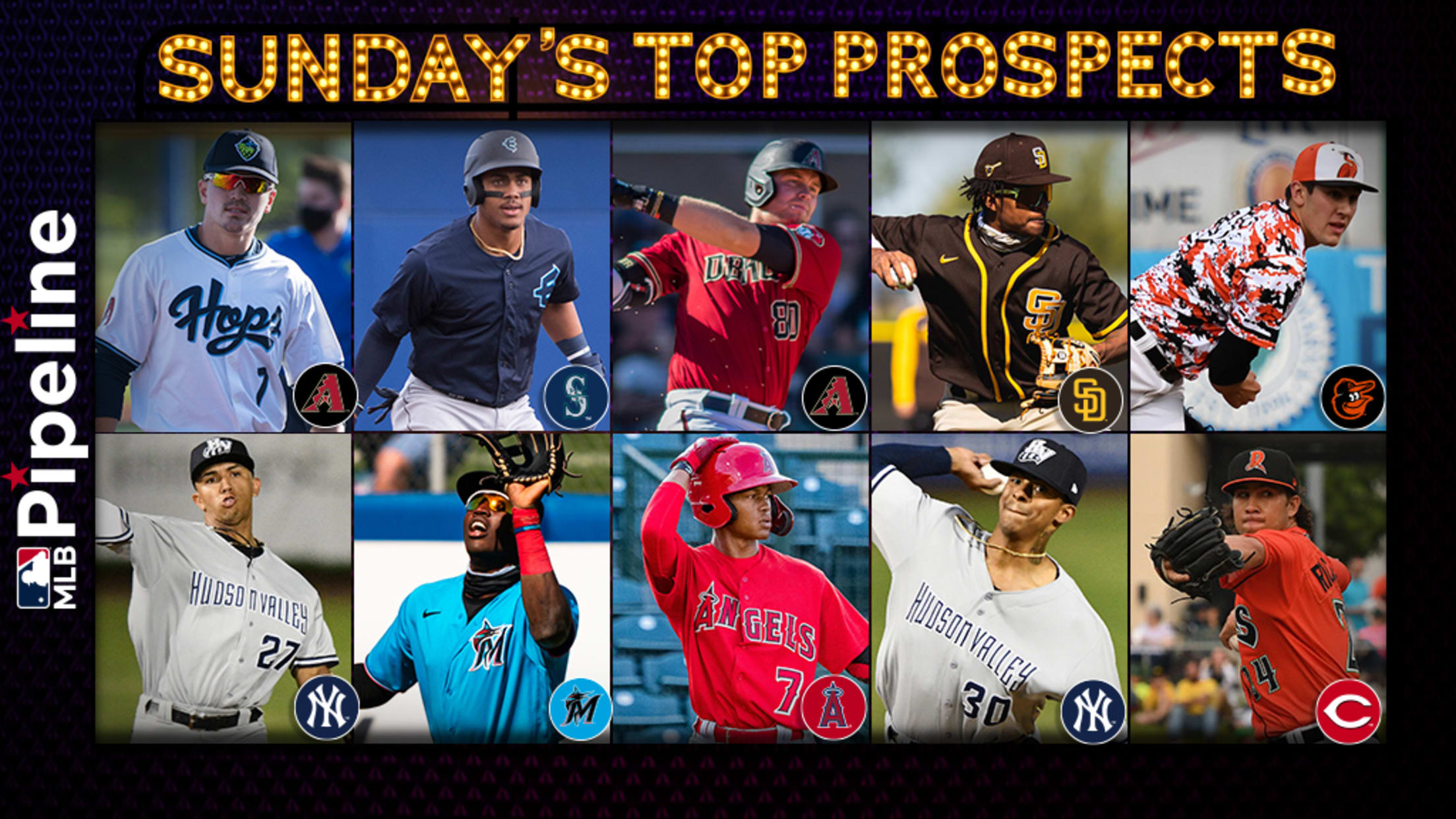 These snakes are deadly. D-backs top prospect Corbin Carroll and No. 13 Seth Beer came out swinging Sunday, combining for four extra-base hits, five runs scored and three RBIs.
8 unbelievable stats, facts from Miley's no-no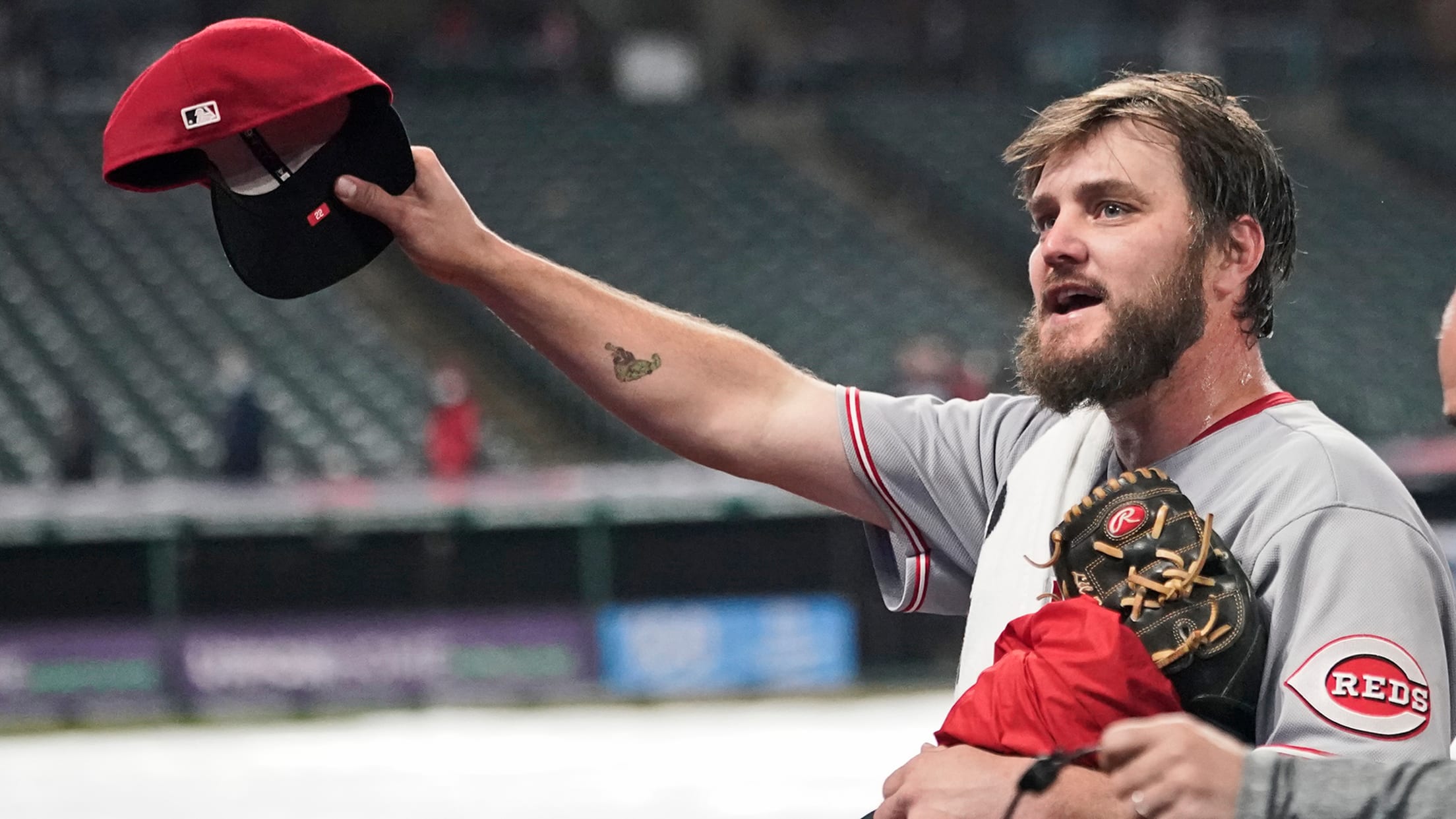 Wade Miley was unhittable on the mound in the Reds' 3-0 victory on Friday night, rendering Cleveland silent at the plate and putting himself into the record books. It's the fourth no-hitter of 2021, and the second time the Indians have been on the losing end of one. When Amed
7 unexpected quirks from Miley's no-hitter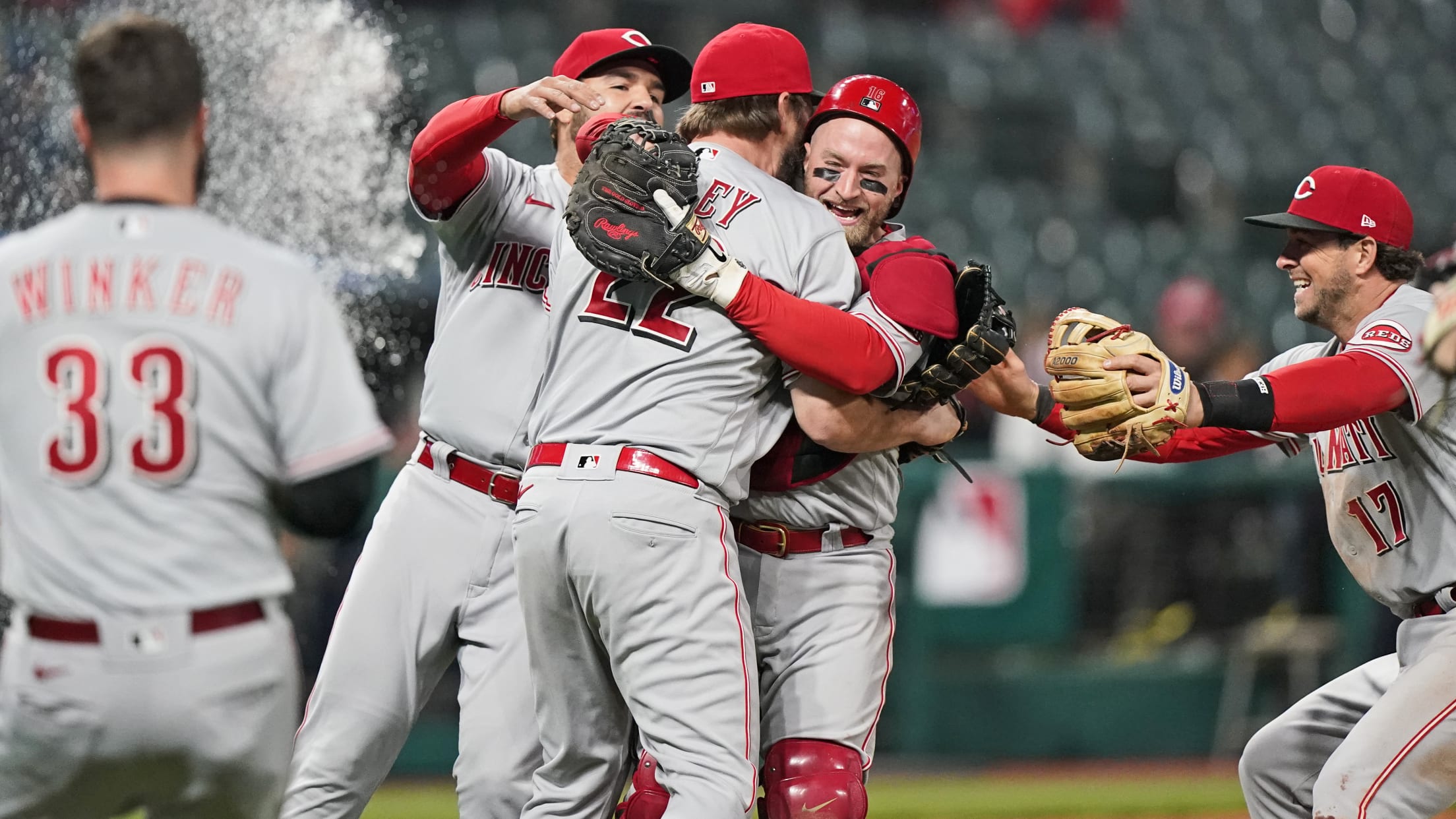 A whole lot has to go right for a pitcher to record a no-hitter, but not everything was going right before and during Wade Miley's no-hitter in Cincinnati's 3-0 win over Cleveland on Friday. There were more than a few quirks surrounding the game. • First, the game itself was
Reds no-hitter history
MLB.com looks back at every no-hitter in the franchise's history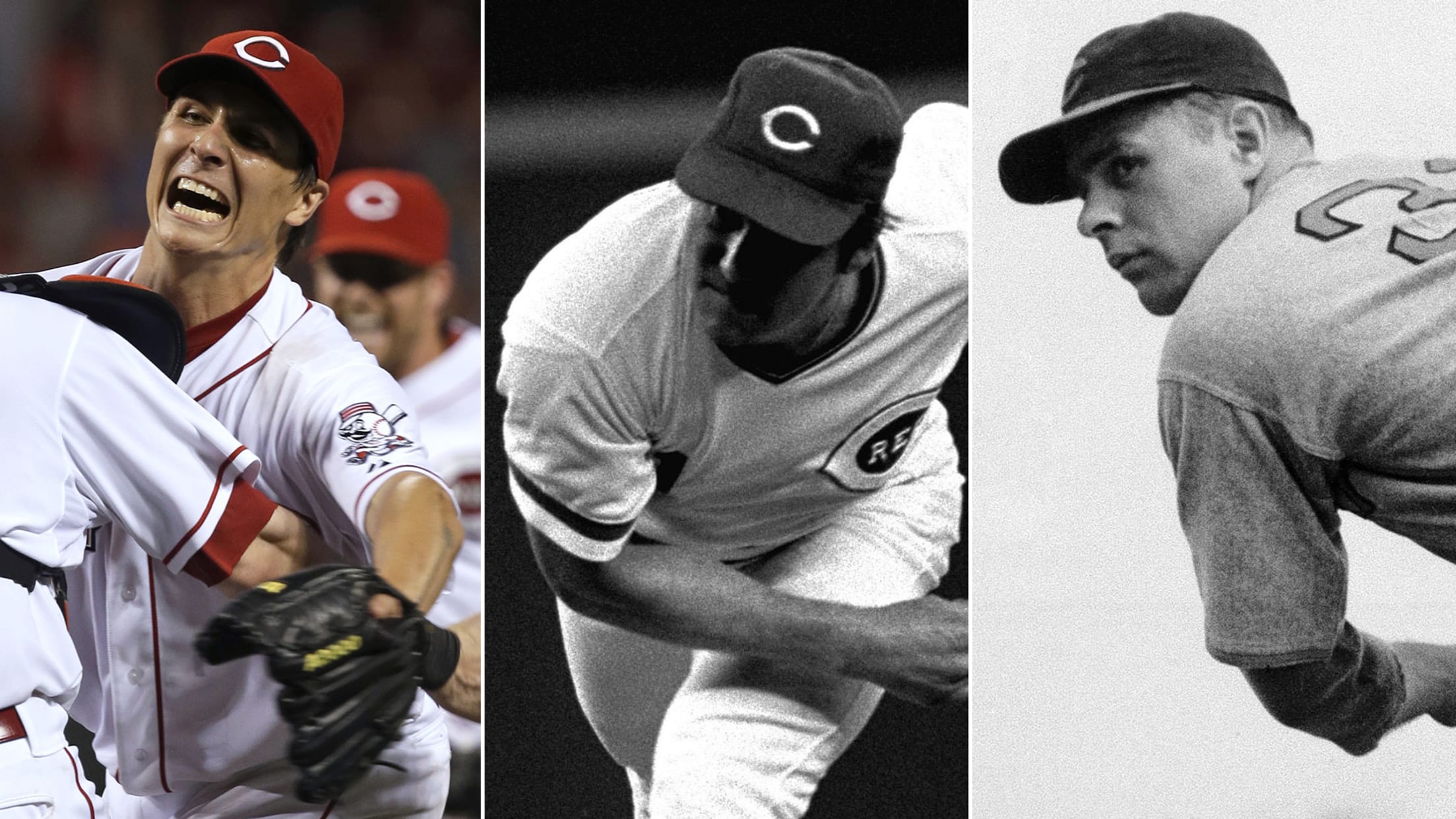 The Reds have accumulated 17 no-hitters in their 100-year-plus history and at least one in three different centuries. The feat has been accomplished by some of the game's greatest pitchers, and in some cases, twice. MLB.com takes a look back at each no-hitter in Reds history. May 7, 2021: Wade