Here are the Reds' top 10 moments of 2019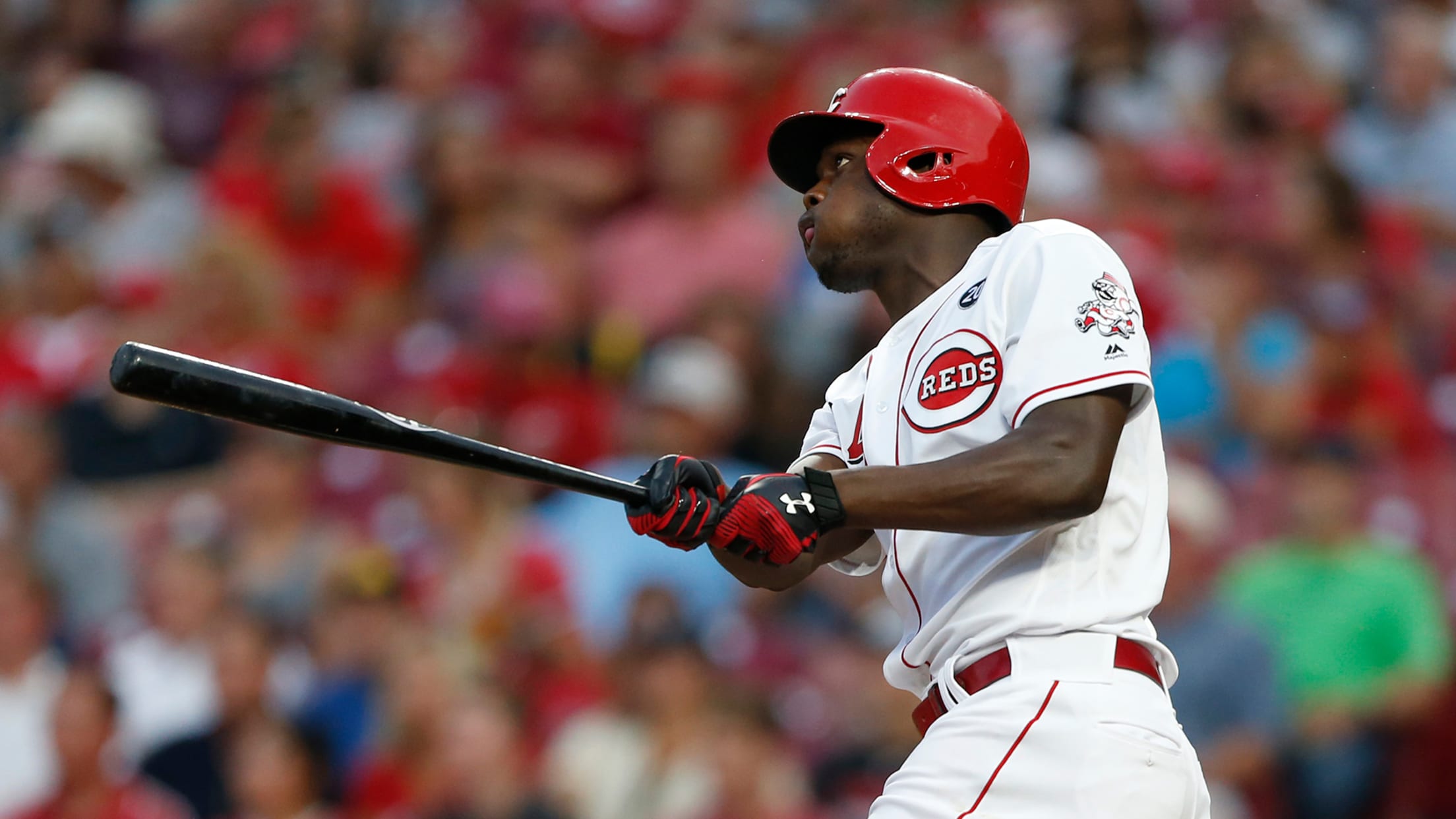 CINCINNATI -- From veterans like Eugenio Suárez to rookies such as Aristides Aquino and several others between, the Reds produced several memorable plays during the 2019 season. One of them hadn't been done in almost a century. But what were the best moments for Cincinnati? MLB.com has the top 10
This is the state of the Reds' farm system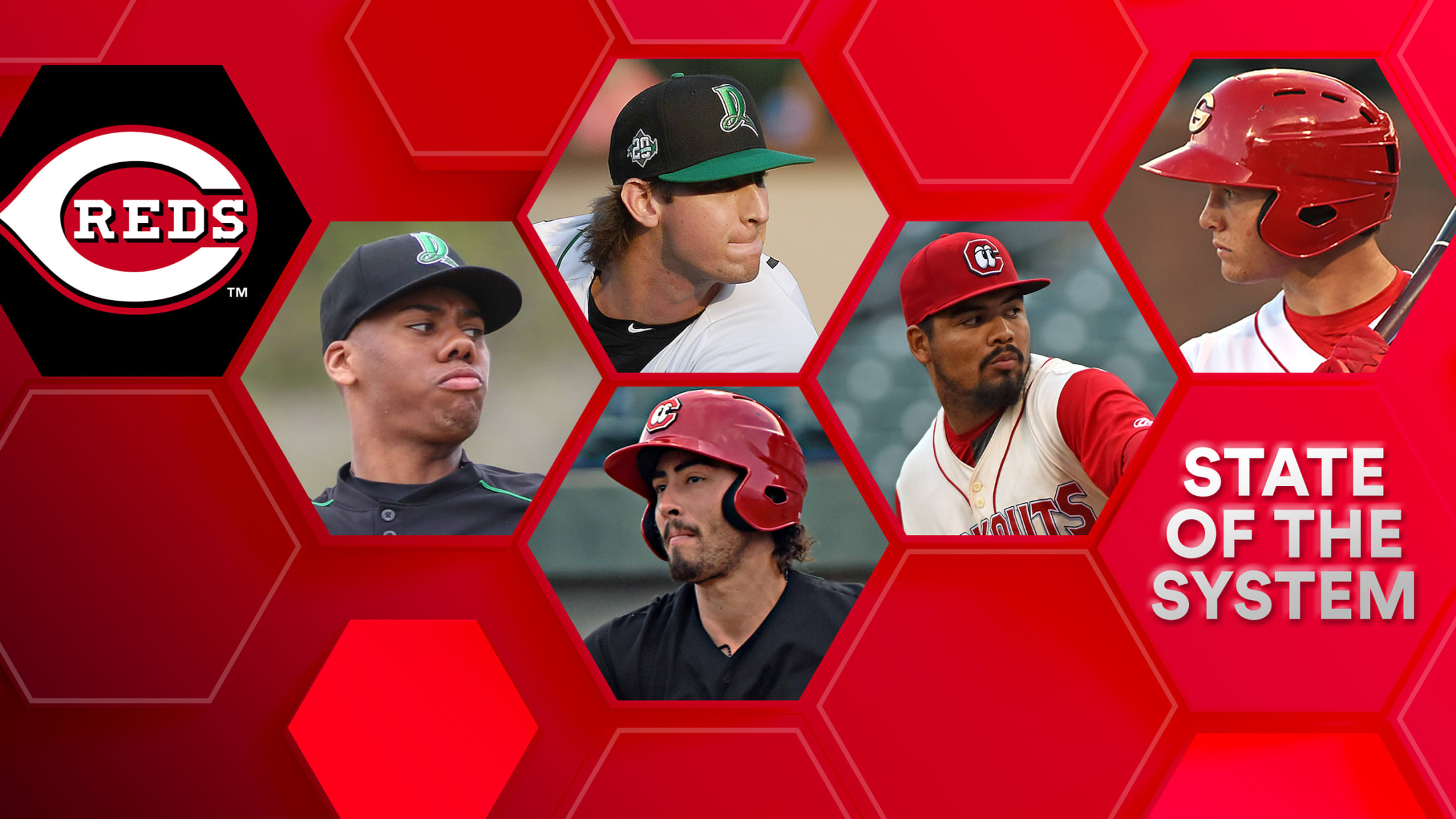 The Reds last had a winning season in 2013, when they were one of three National League Central teams to make the playoffs. The decline that followed led to a rebuilding effort, which is still very much in progress as evidenced by 90-loss seasons in four of the last five
It could be fitting for Didi, Reds to go full circle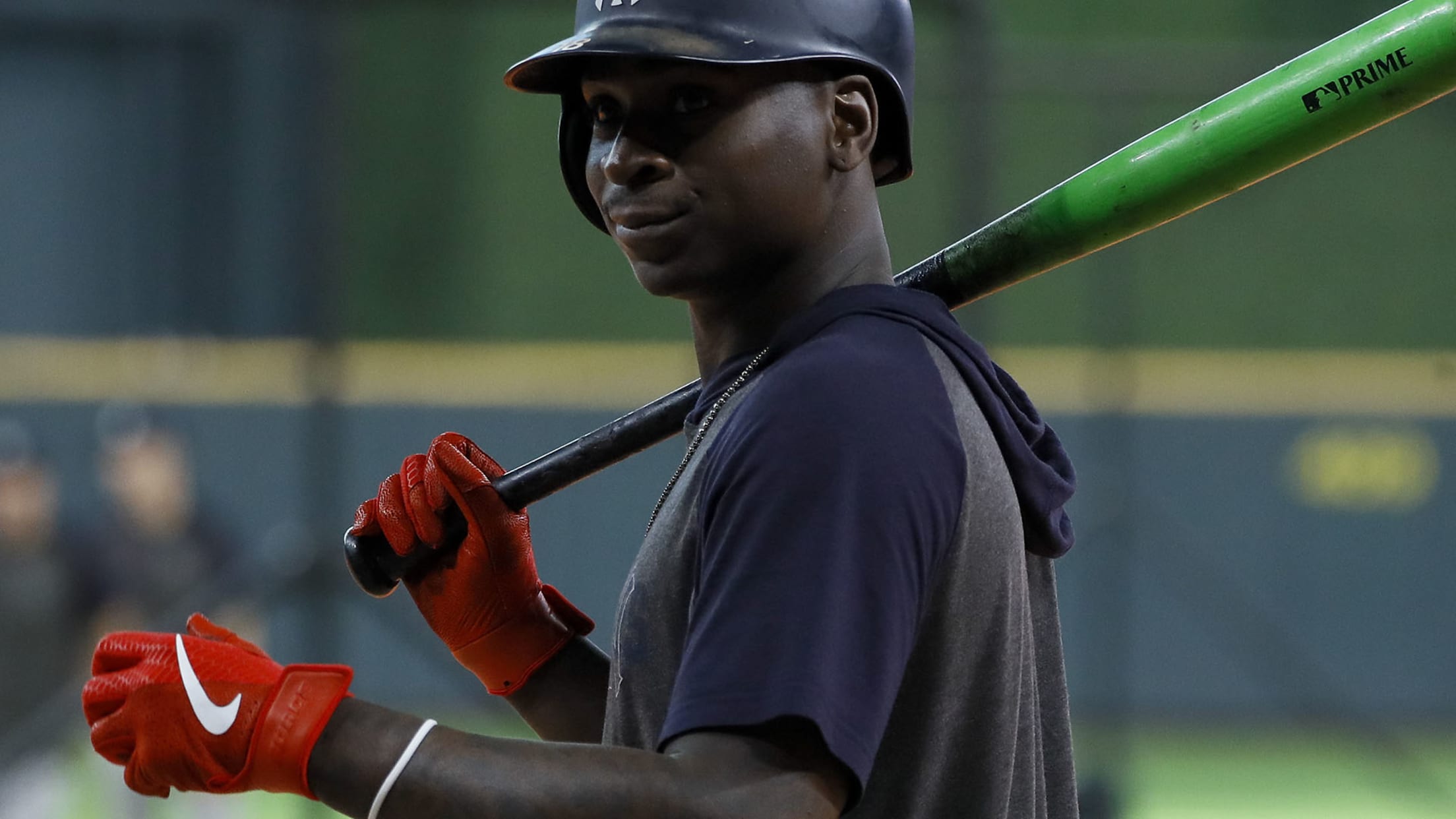 CINCINNATI -- On the heels of the 2012 Winter Meetings, the Reds, Indians and D-backs completed a blockbuster three-team trade on Dec. 11. The big name for Cincinnati coming over from Cleveland was outfielder Shin-Soo Choo. Other players would become big names later. One current Reds player and another former
Dominican Winter League prospect roundup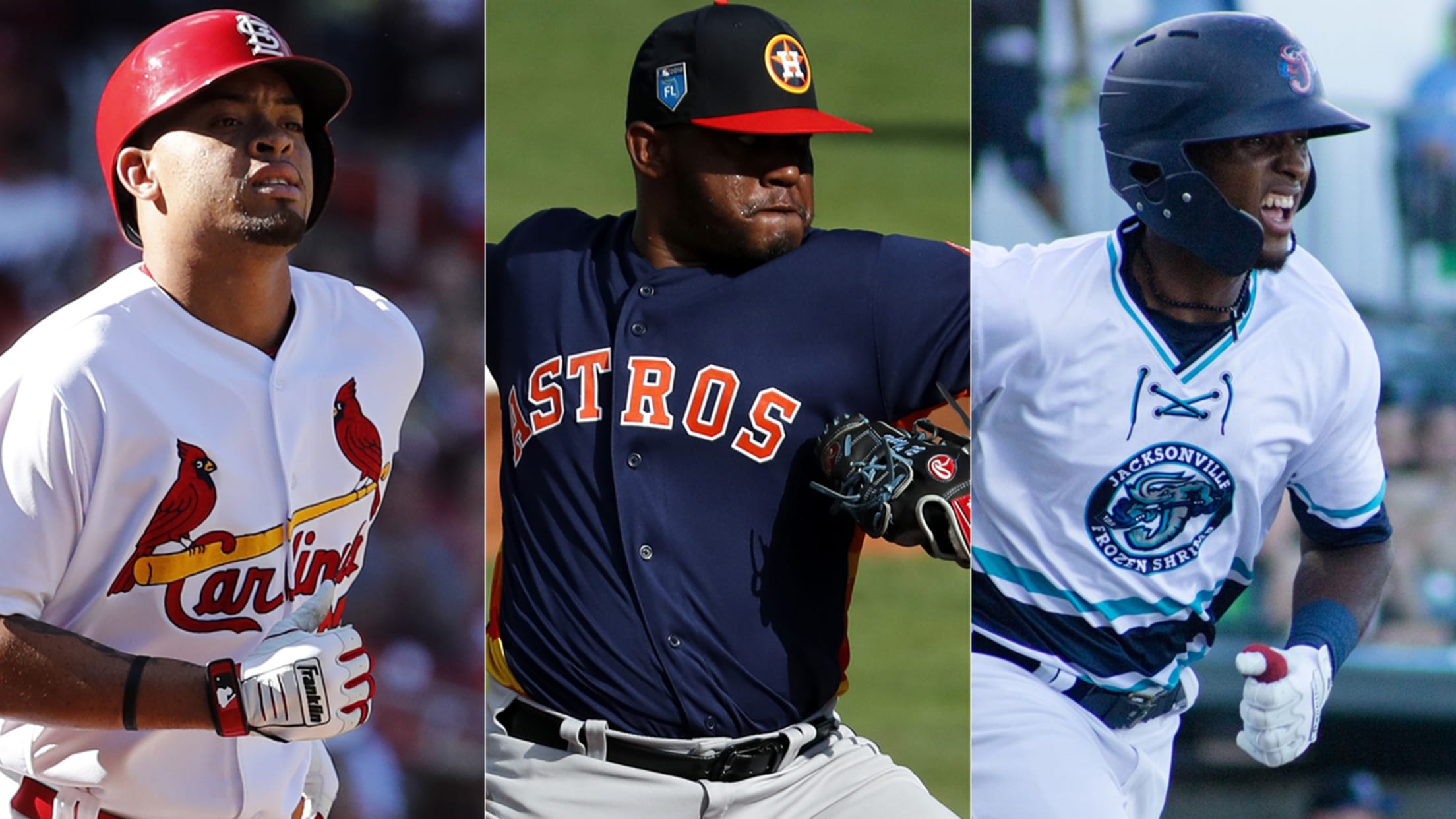 The Major League season may have ended on Oct. 30, but baseball certainly hasn't stopped as there are also various offseason leagues to monitor. The Arizona Fall League, which featured a bunch of top prospects and concluded last month, gets the bulk of the offseason attention, but there are several
Parker for HOF? Here's why ... and why not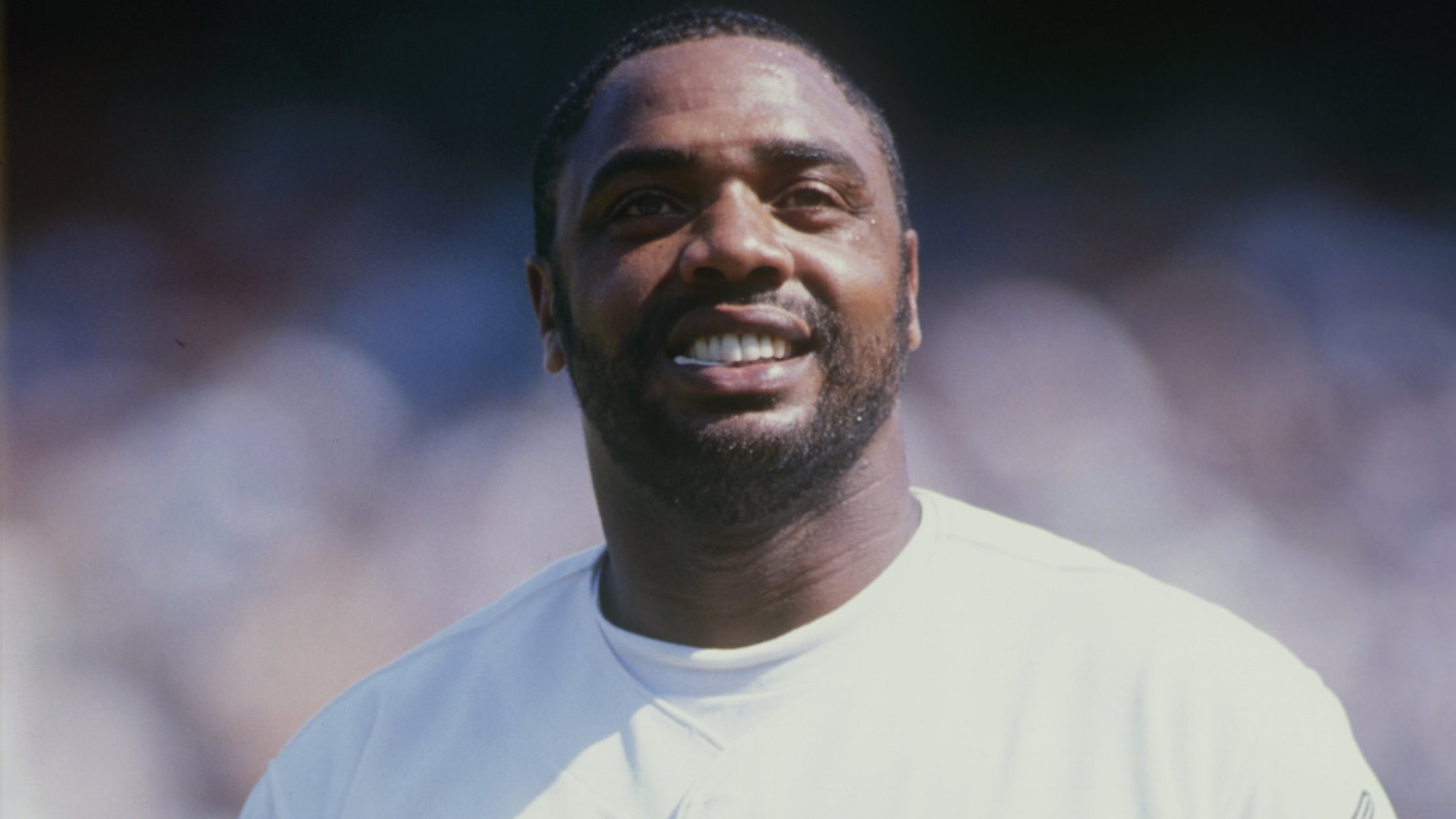 Dave Parker has another chance at the Hall of Fame. The Pirates and Reds great is one of the 10 candidates on the Modern Baseball Era ballot for 2020. Parker was on the Modern Baseball Era ballot -- which considers Hall of Fame candidates whose primary contributions to baseball were
Inbox: Which big bats should the Reds target?
Beat reporter Mark Sheldon answers questions from fans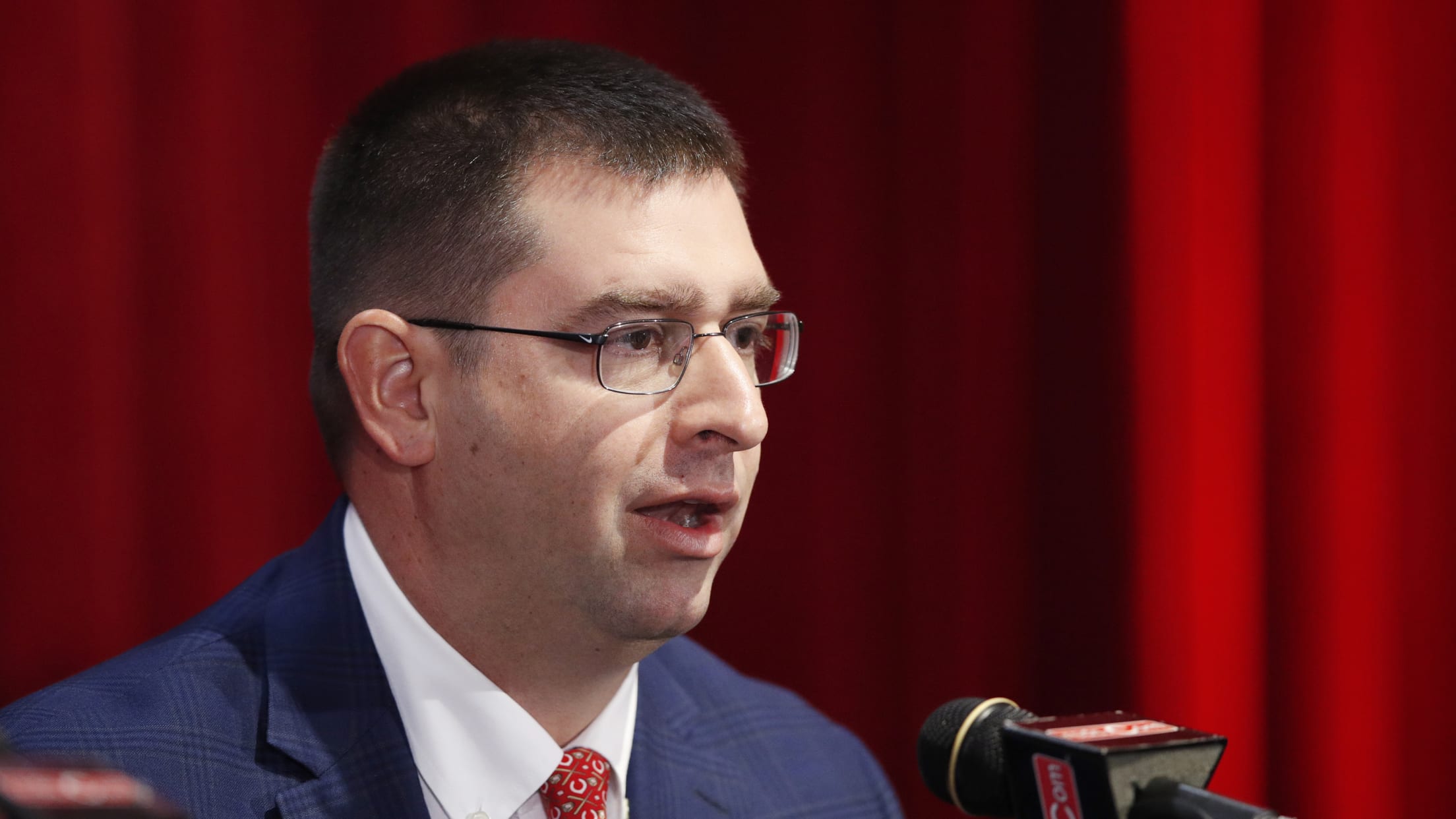 Do you think we will trade for a big-time bat at the Winter Meetings? -- @playerjoe141, on Twitter I get this question a lot -- on here and in person. I guess it depends on your definition of "big time." It also depends even more on who is being made
Offseason checklist: Reds' needs and moves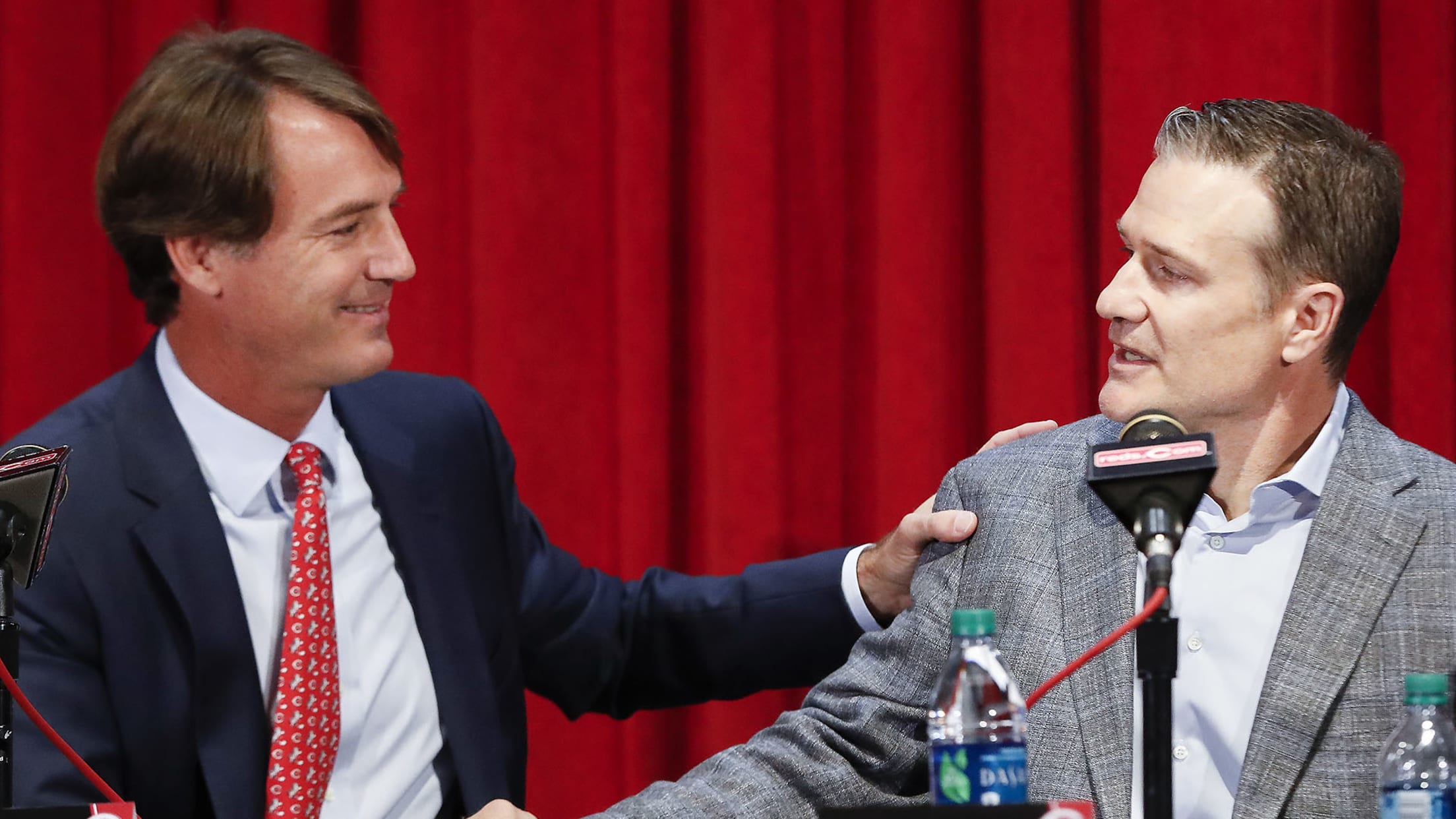 CINCINNATI -- With a new manager in David Bell, a new coaching staff and several new players, the Reds had a 75-87 record and finished in fourth place in the National League Central in 2019. The four-year streak of 90 or more losses ended, but it was the sixth consecutive
30 teams, 30 candidates for 2020 Rookie of Year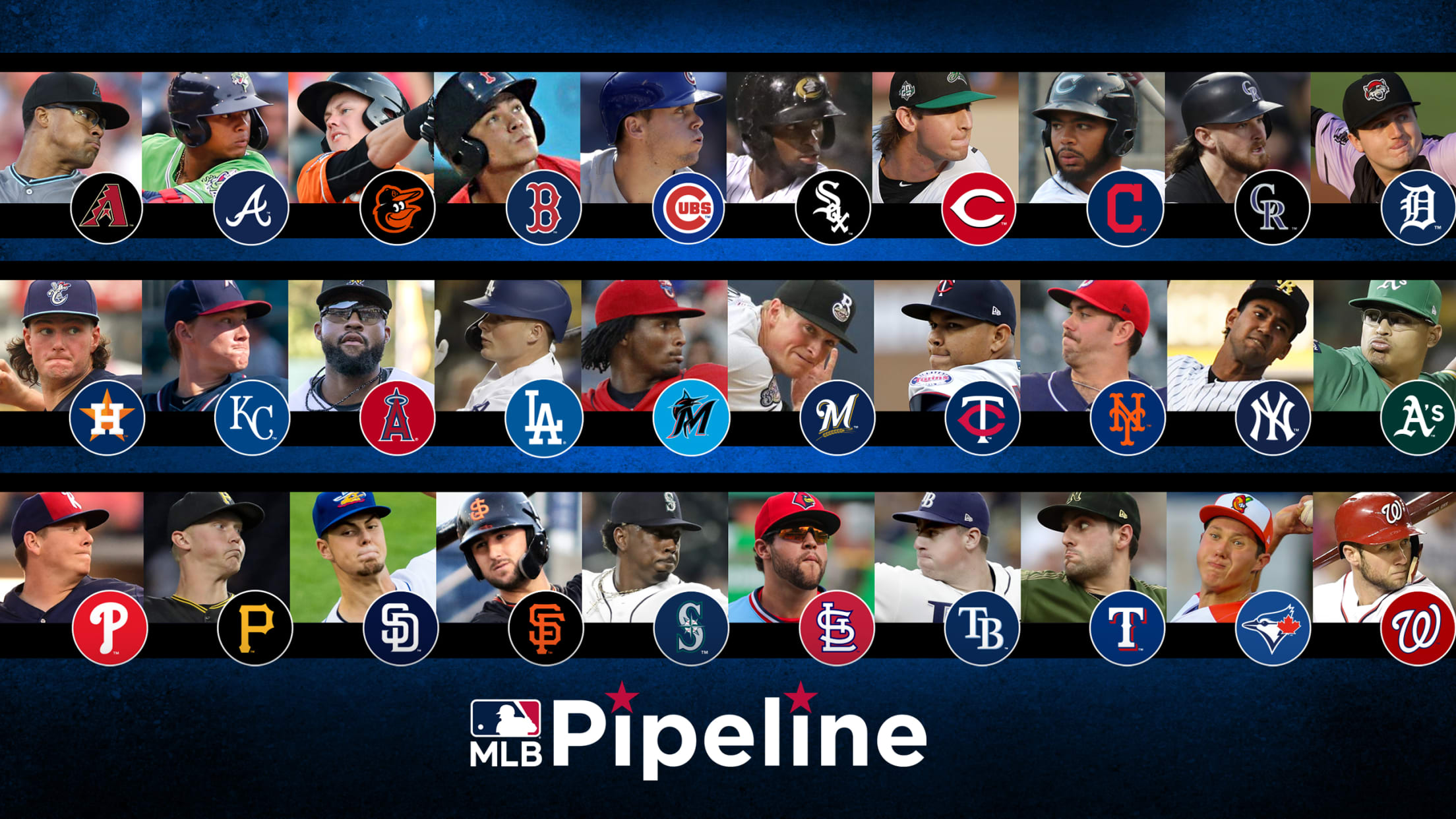 The BBWAA will announce the 2019 Rookie of the Year Award winners Monday, with the Astros' Yordan Alvarez and the Mets' Pete Alonso considered the front-runners to take home the hardware. A year ago at this time, Alonso was very much on the ROY radar as he appeared headed for
Predicting 1 future MVP from each team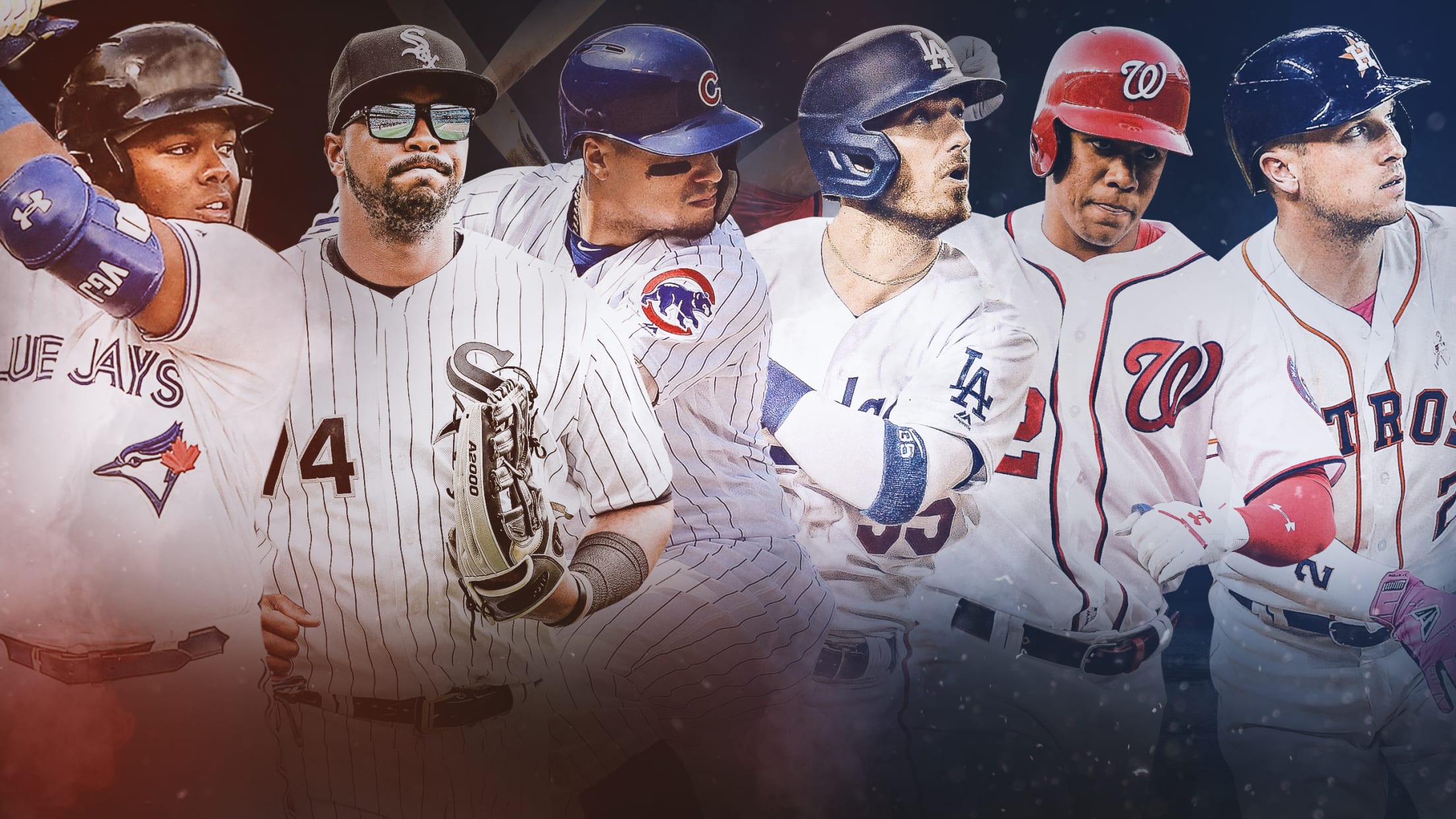 On Thursday, we will find out the MVPs in the National League and the American League. When you win an MVP, you instantly go down in your team's history. (Sorry D-backs, Rays and Mets: You still haven't had an MVP.) It's something both you and your franchise will have forever.
Senzel's 1st season full of 'learning moments'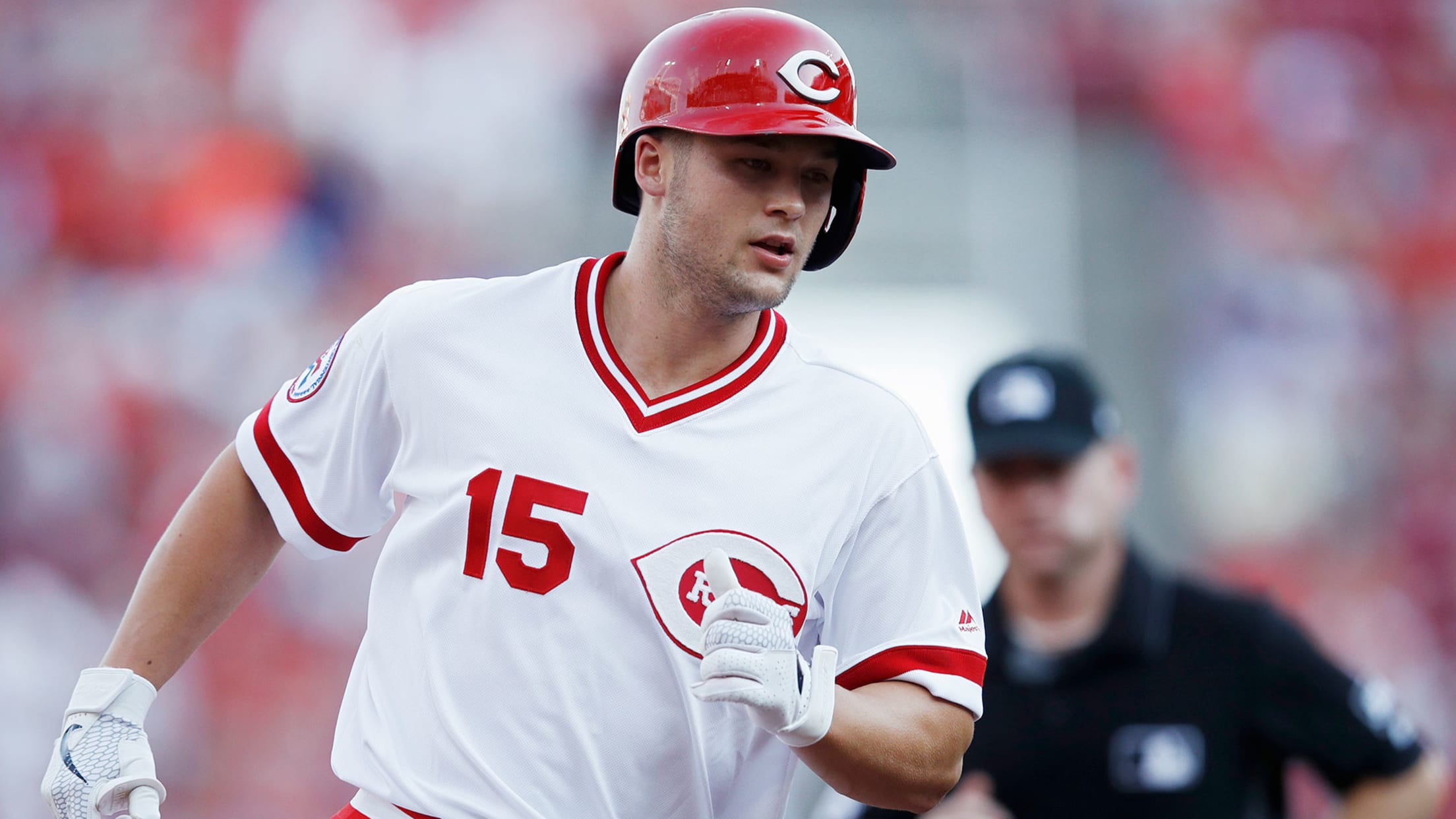 CINCINNATI -- One of the most anticipated prospect callups for the Reds in several years, Nick Senzel's rookie season did not disappoint. But there was also a sense that it could have, or perhaps should have, been better. Despite a good Spring Training, during which he learned how to play
Predicting Reds' 2020 Opening Day roster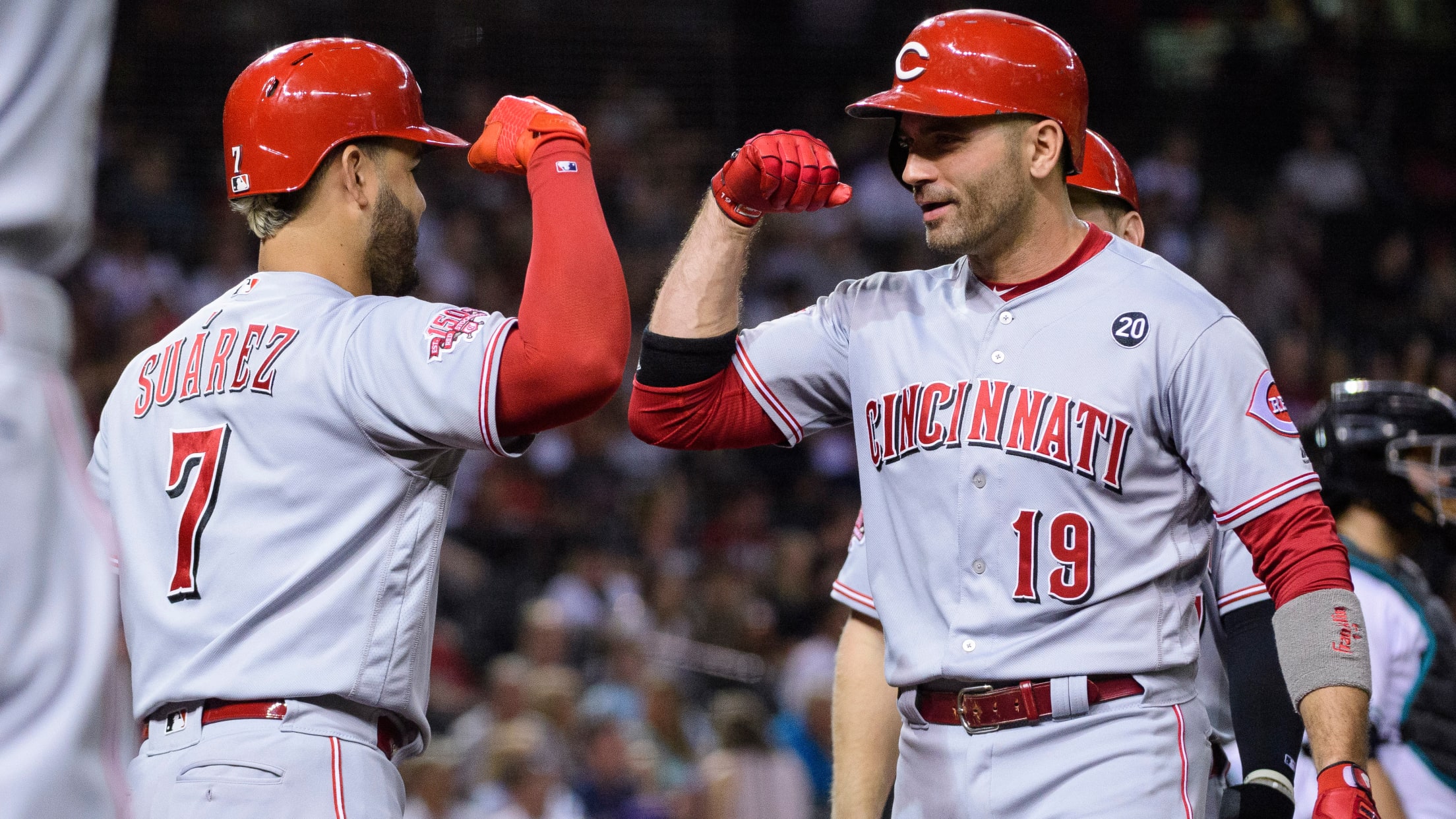 CINCINNATI -- Why wait until next year to predict the Reds' roster? The opening of the 2020 season for Cincinnati isn't until March 26, when the Reds host the Cardinals at Great American Ball Park. Manager David Bell, president of baseball operations Dick Williams and general manager Nick Krall have
Reds outright Derek Dietrich to Triple-A
Colón, Mella, Stephens also cleared waivers and were sent to Louisvile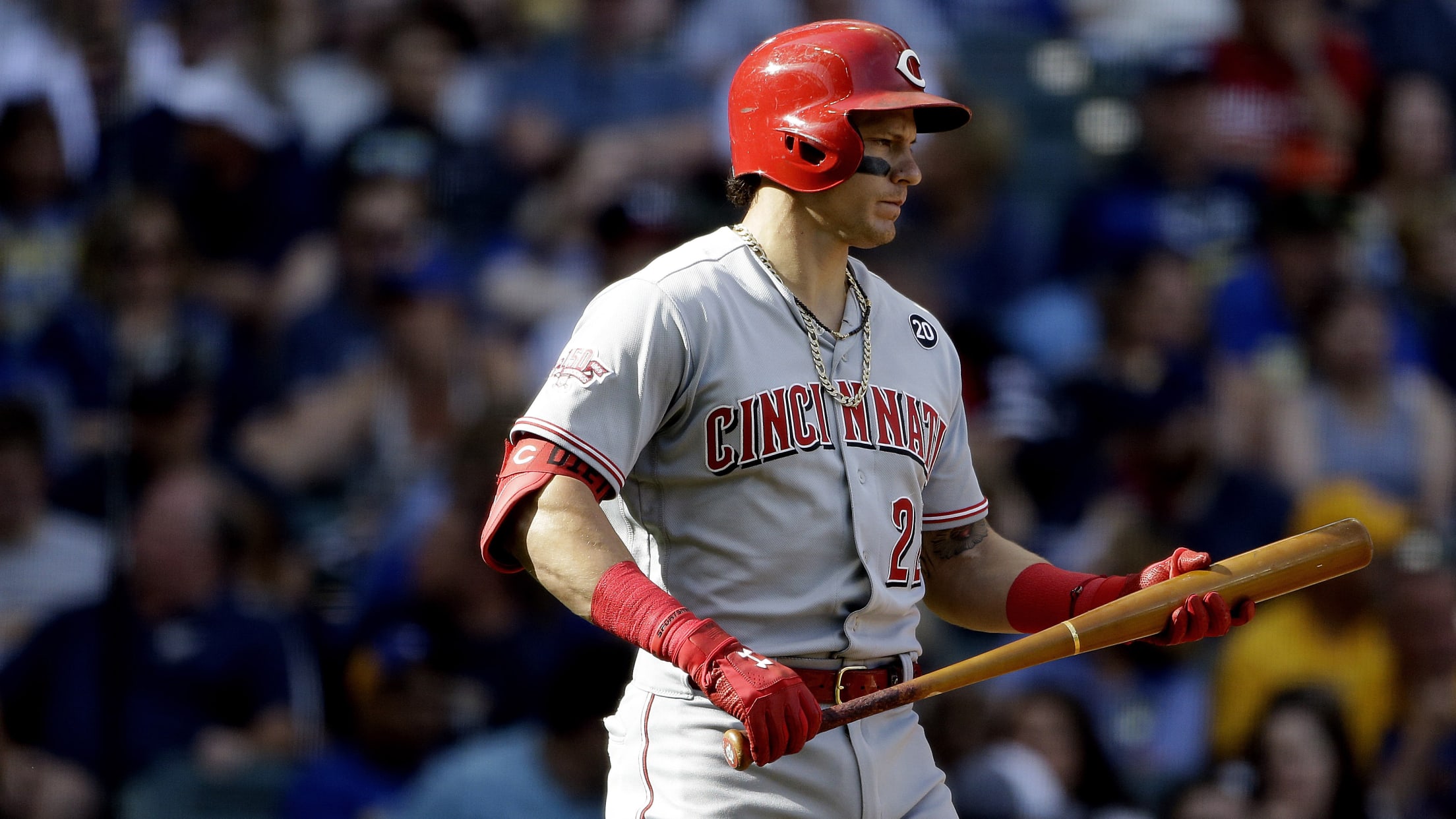 CINCINNATI -- With big home runs and several clutch moments, infielder/outfielder Derek Dietrich was one of the Reds' most popular players of the first half in 2019. But on Monday, Dietrich was one of four players taken off Cincinnati's 40-man roster. Dietrich, along with infielder Christian Colón and right-handers Keury
10 named to Modern Baseball Era ballot for HOF
John, Mattingly, Munson among candidates under consideration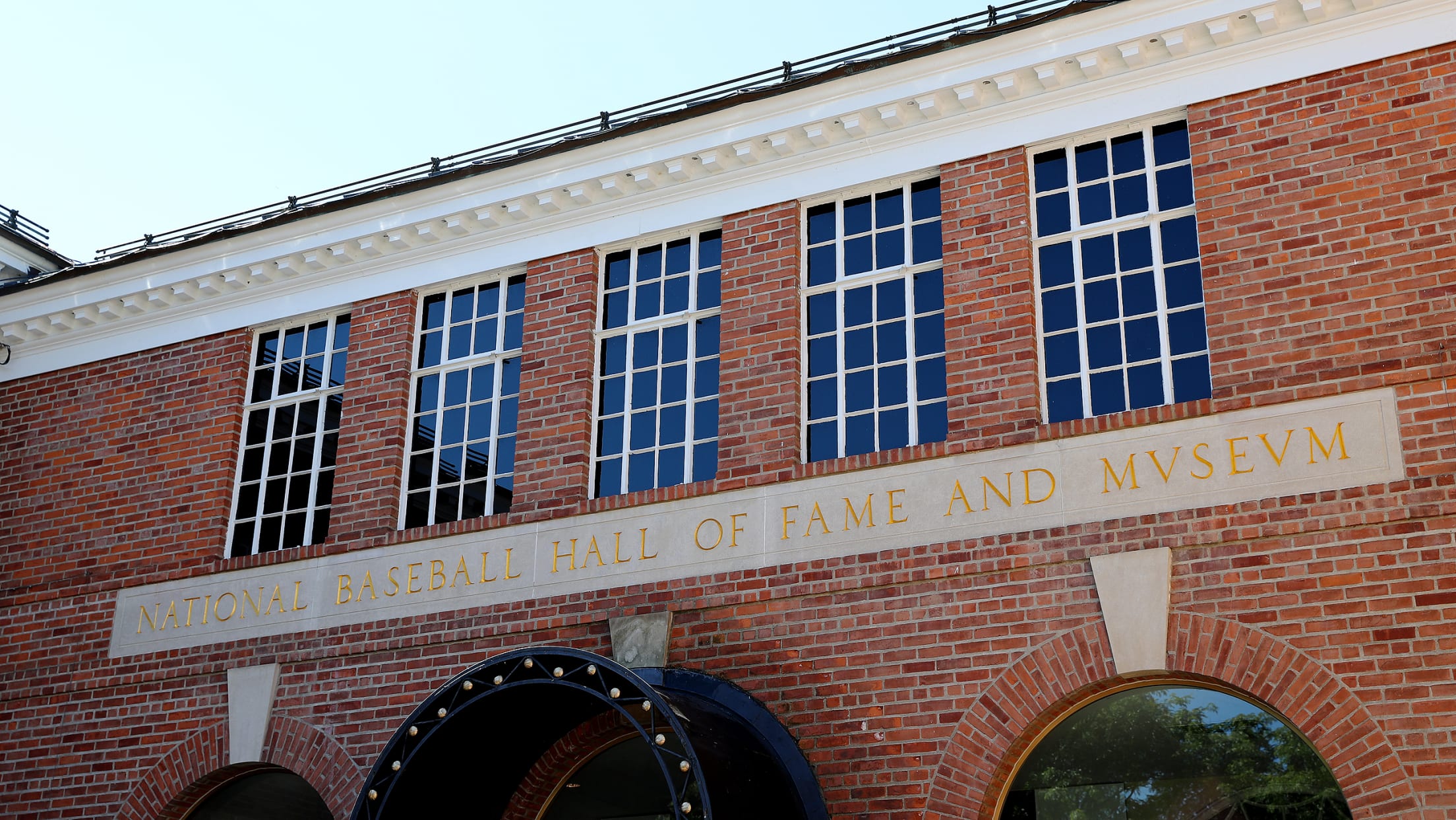 The National Baseball Hall of Fame announced 10 candidates under consideration for induction as part of the 2020 Modern Baseball Era ballot: Dwight Evans, Steve Garvey, Tommy John, Don Mattingly, Marvin Miller, Thurman Munson, Dale Murphy, Dave Parker, Ted Simmons and Lou Whitaker. "Modern Baseball" is one of four rotating
Looking ahead to shaping Reds' 2020 roster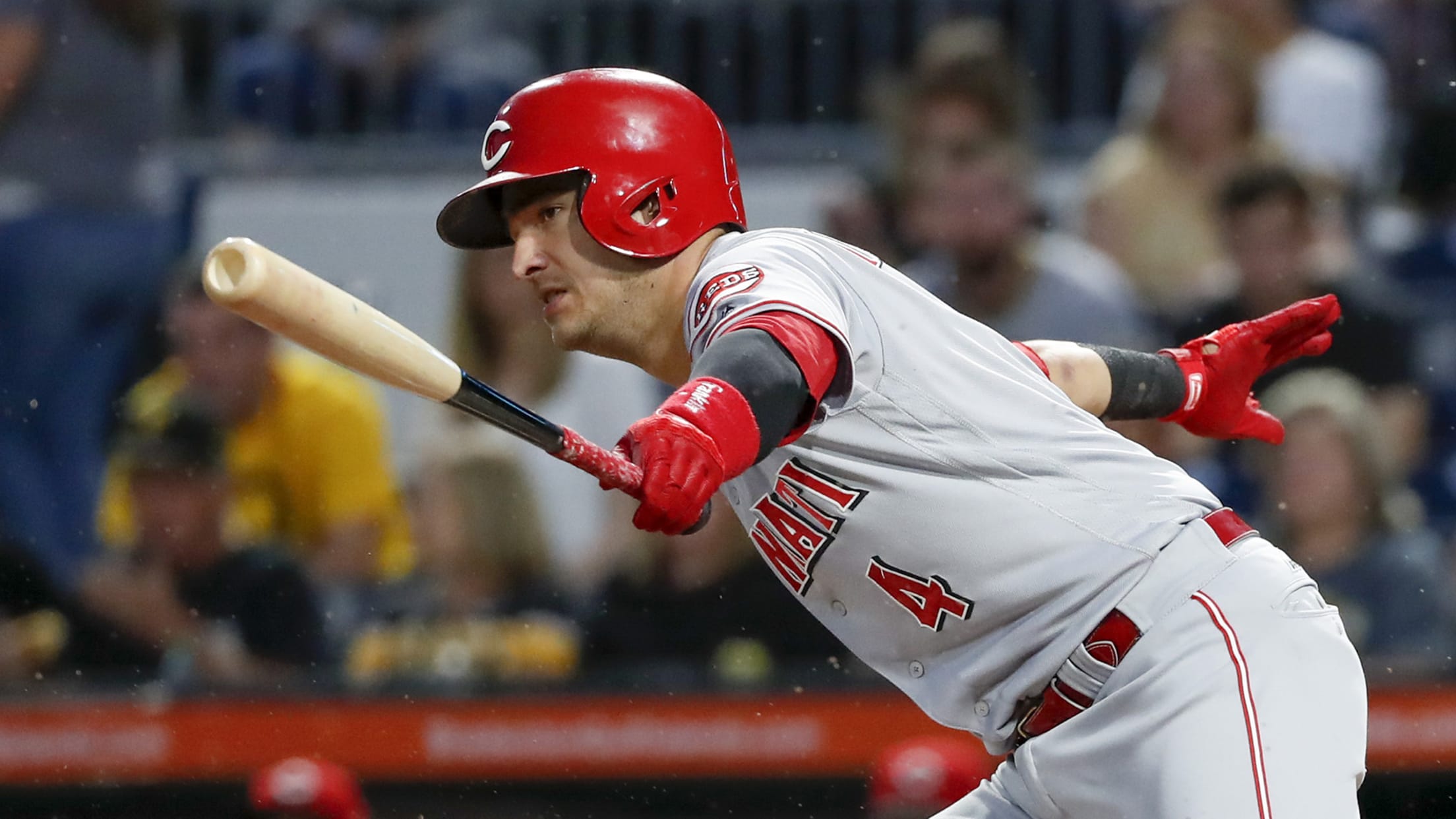 CINCINNATI -- Following a 75-win season and a fourth-place finish in the National League Central, the Reds have much work to do this offseason. Once the postseason ends, the Hot Stove season rapidly begins. Led by president of baseball operations Dick Williams and general manager Nick Krall, Cincinnati would like
Reds exercise Galvis' club option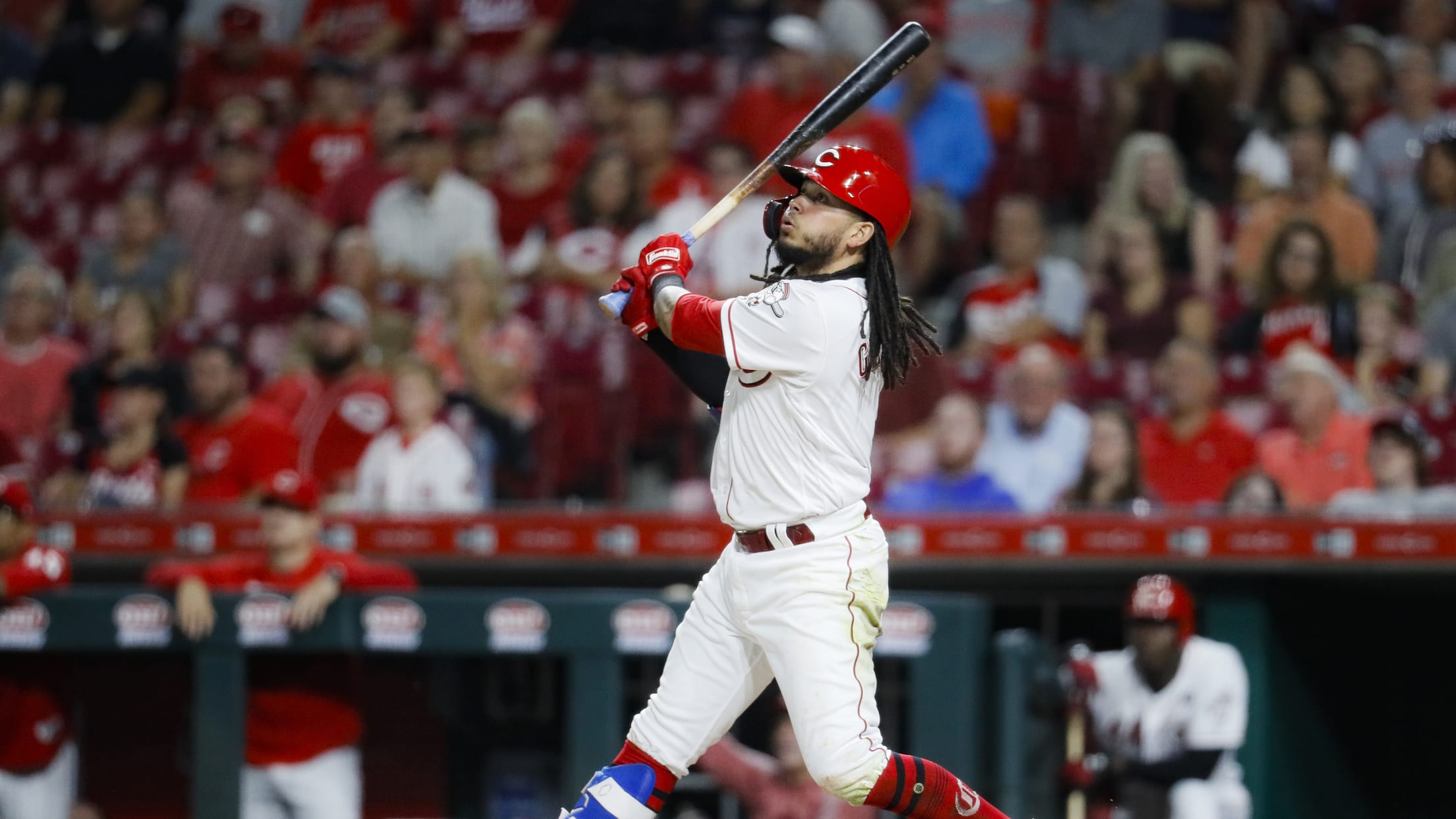 CINCINNATI – In an expected move on Friday, the Reds exercised their $5.5 million option on middle infielder Freddy Galvis. There was a $1 million buyout. Over 147 games between the Blue Jays and Reds in 2019, Galvis batted .260/.296/.438 and set career highs with 23 home runs and 70
Reds acquire Travis Jankowski from Padres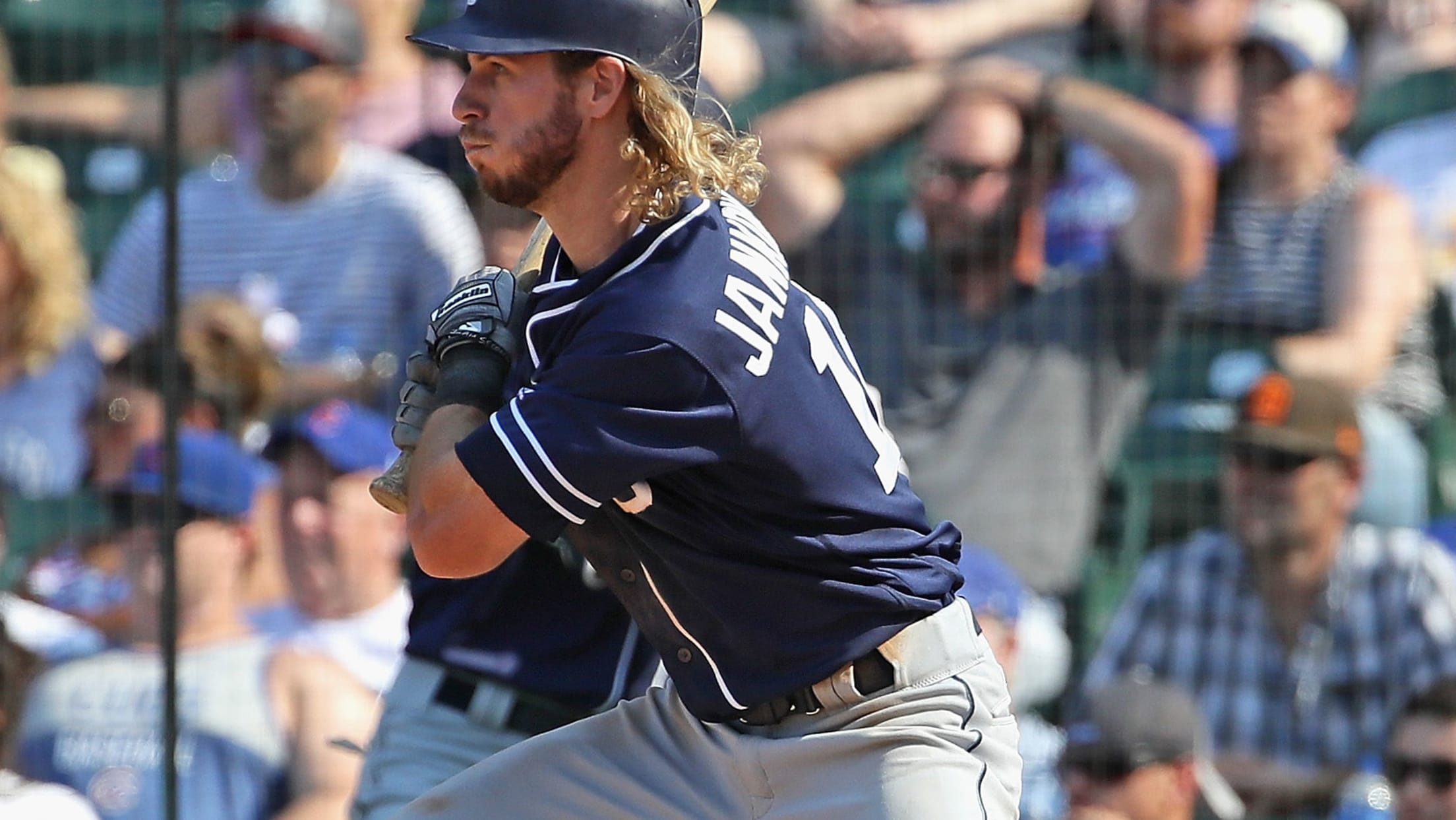 CINCINNATI -- The Reds made their first acquisition of the offseason Thursday when they acquired outfielder Travis Jankowski from the Padres in a trade for international cap space. A left-handed hitter with plus speed and the ability to play all three outfield positions, the 28-year-old Jankowski could potentially be a
Five questions facing the Reds this offseason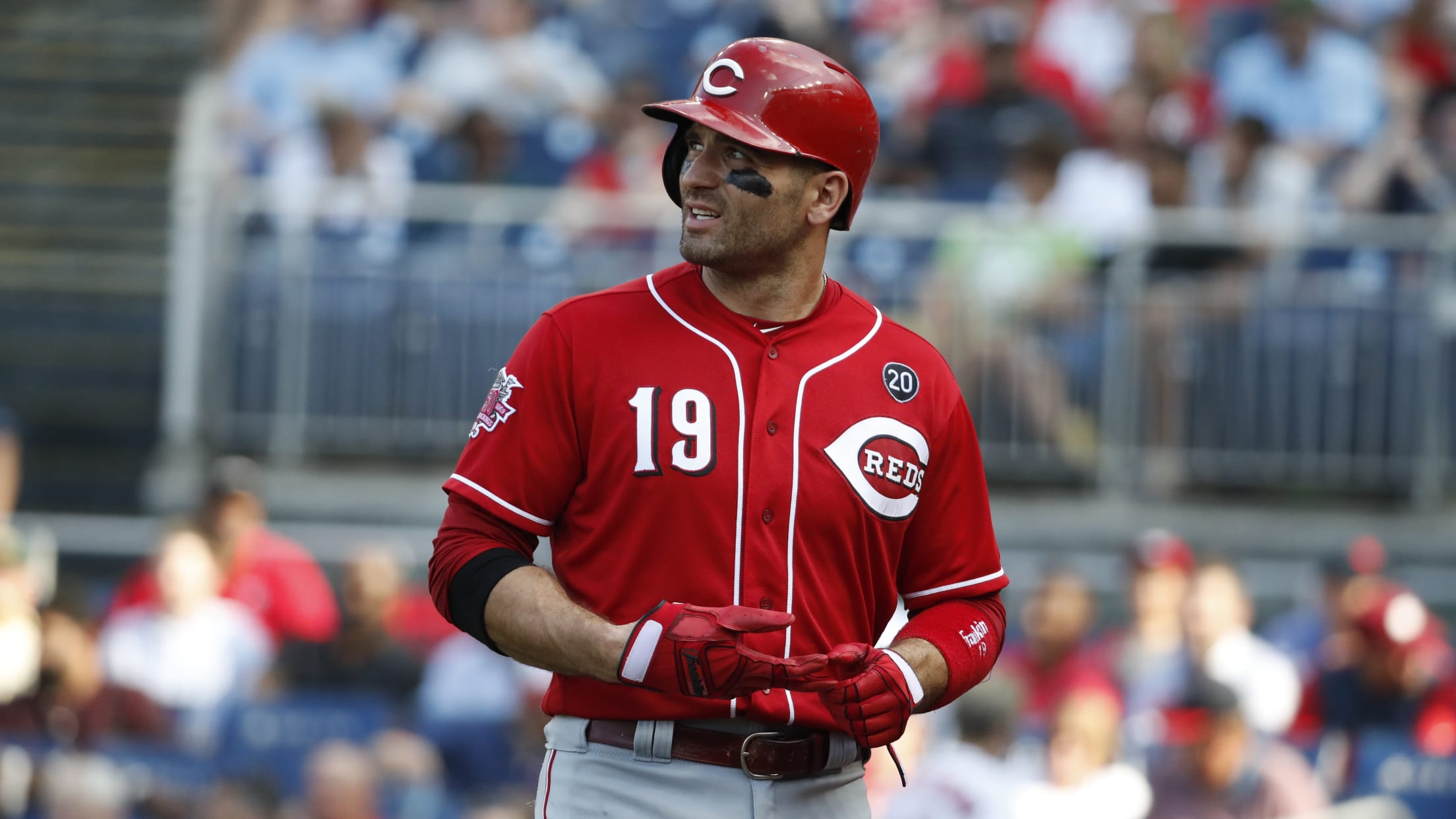 CINCINNATI -- The Reds were one of the most active and aggressive teams in the offseason last winter and made some bold moves to overhaul the rotation and improve the lineup, while also introducing a new manager in David Bell and a revamped coaching staff. All of it was done
Here is each team's most 'untouchable' player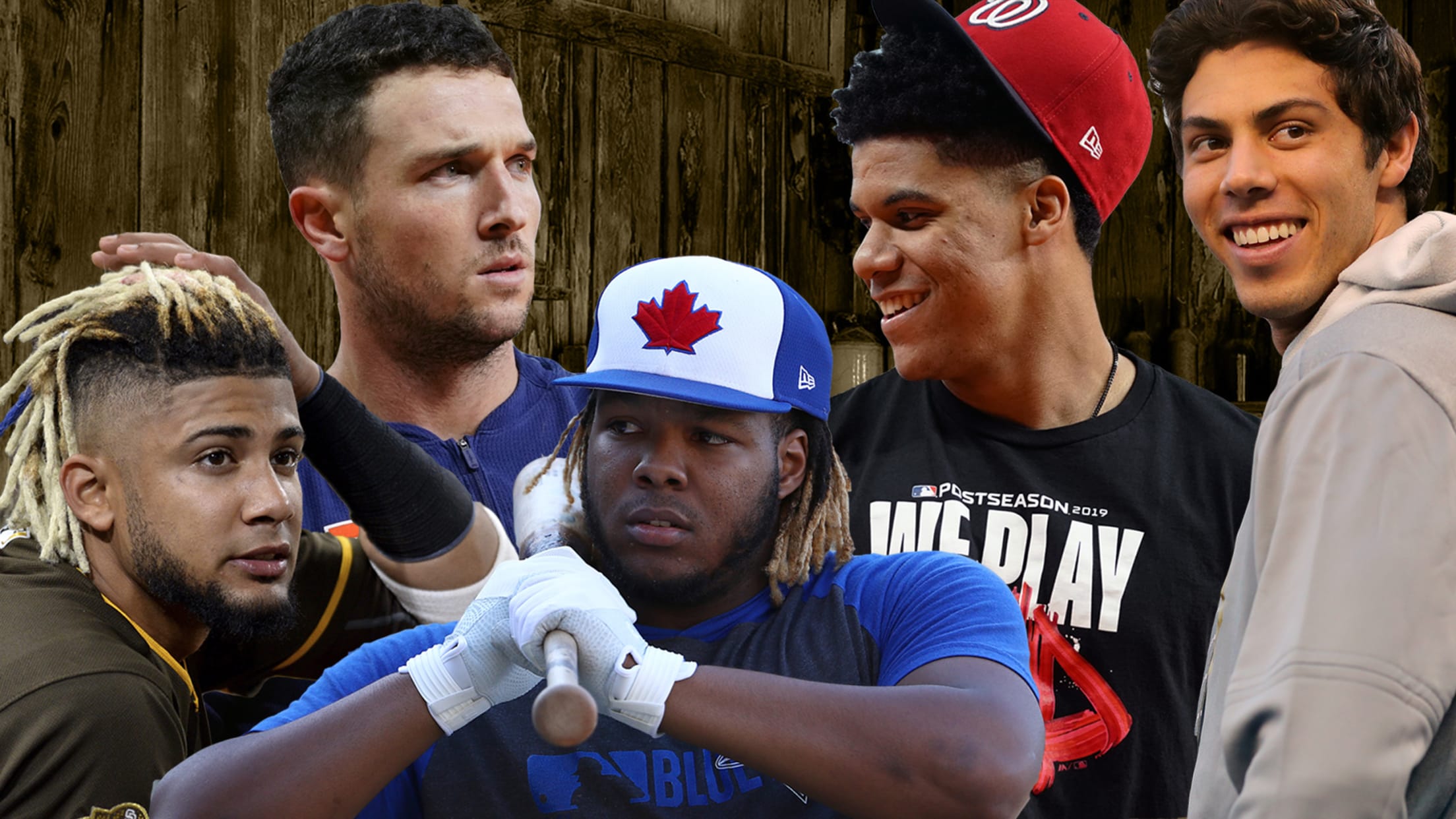 The offseason is here, which means there are no Major League Baseball games for several months. That is bad. But we are about to see a lot of players change teams over the winter, and that is always exciting and disorienting, so that part is definitely good. But some guys
Ranking the top Arizona Fall League prospects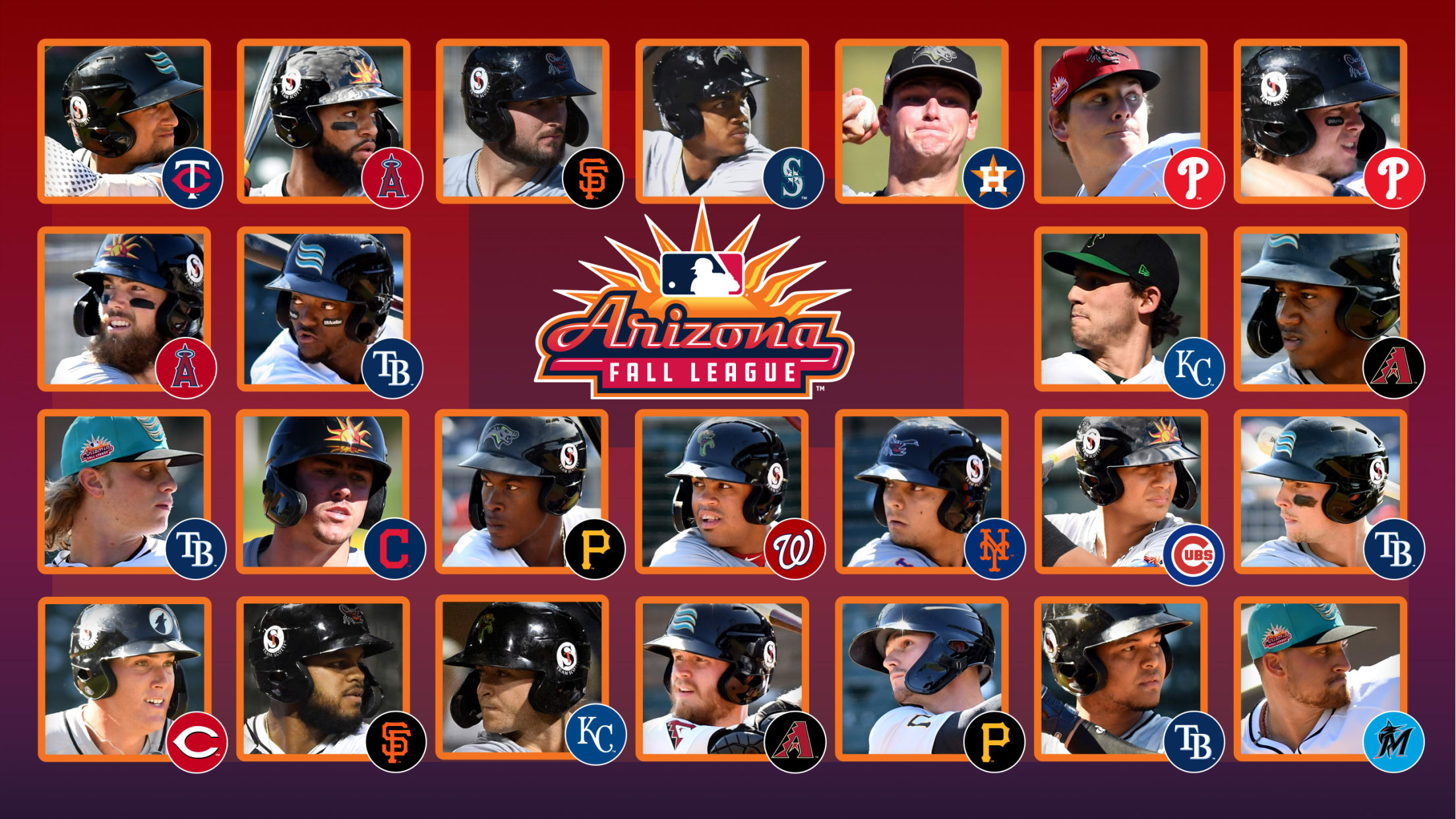 While the Arizona Fall League didn't feature a generational talent like Ronald Acuña Jr. or Vladimir Guerrero Jr. this year, talent ran deeper than usual. Twenty of our Top 100 Prospects appeared on AFL Opening Day rosters and 17 made our annual ranking of the developmental circuit's prospects, both totals
Here's every team's biggest offseason need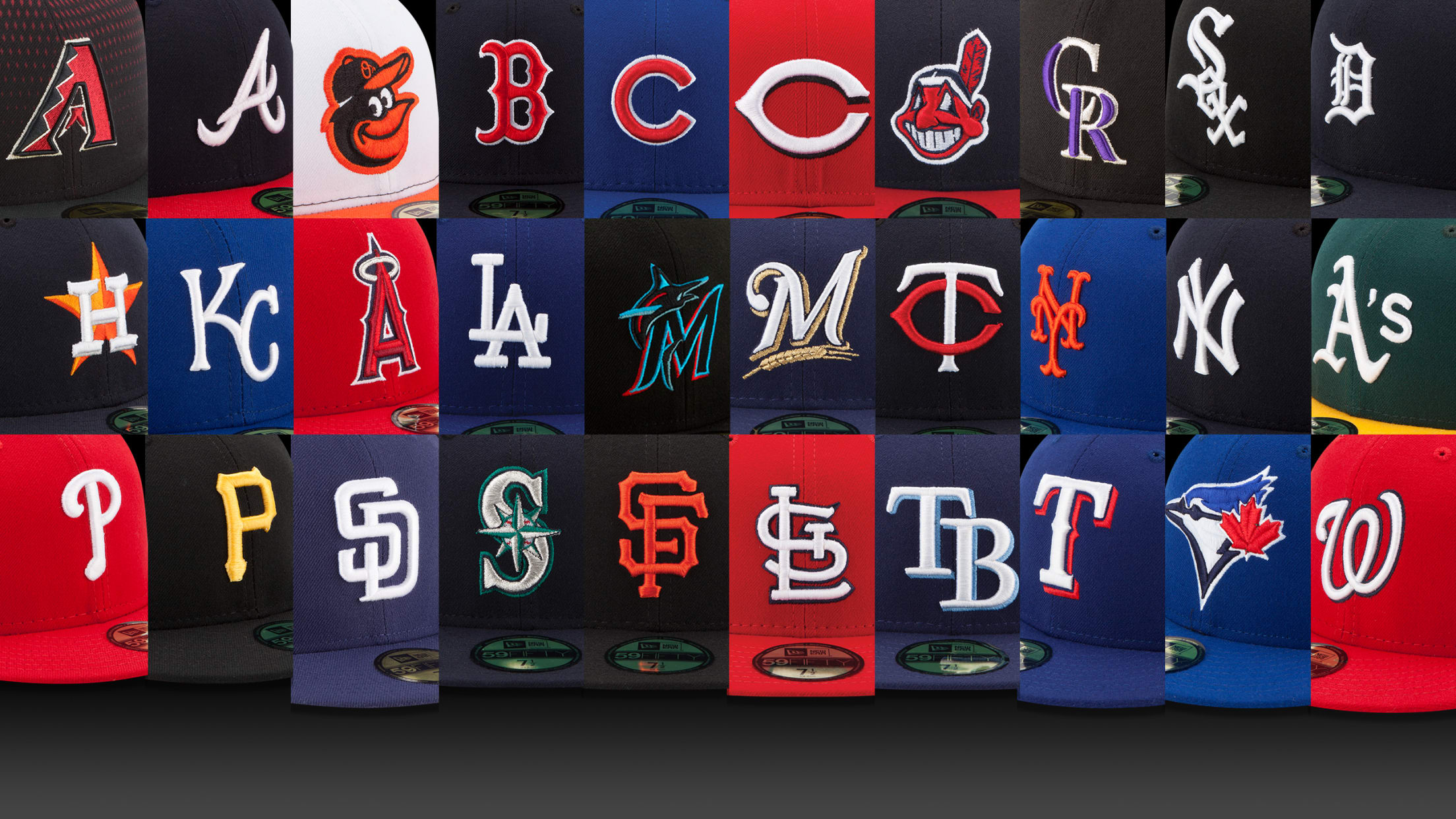 The Hot Stove will be ignited when more than 150 players hit the free-agent market at 5 p.m. ET on Monday, the fifth day after the Nationals' victory in the World Series. Gerrit Cole and Anthony Rendon figure to get the bulk of the attention, but the market will be
Inbox: 3 offseason moves that could help Reds
Beat reporter Mark Sheldon answers questions from fans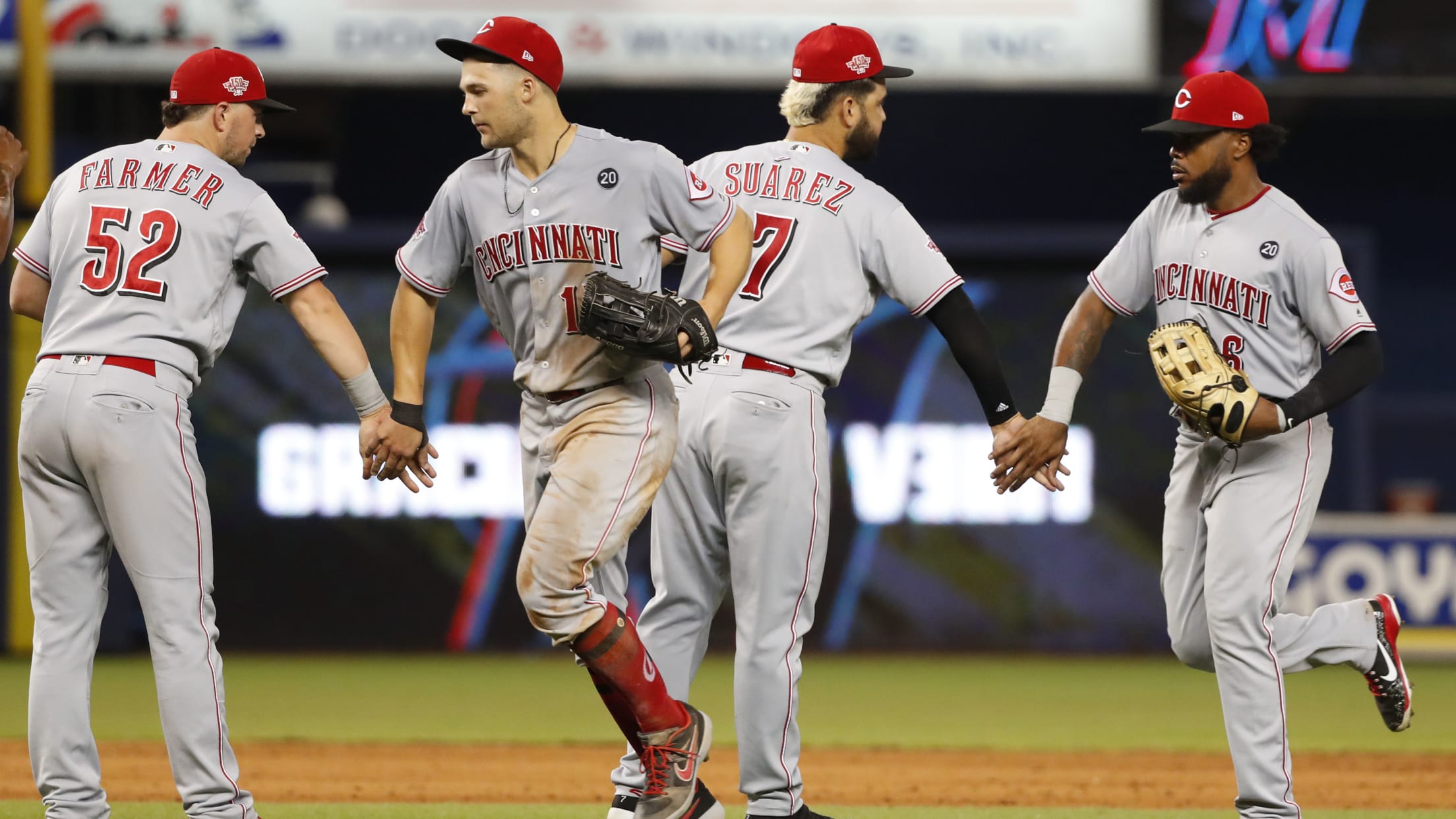 Once the World Series ends this week, the Hot Stove season will kick into gear. If last year was any indication, the Reds could be perky with maneuvers throughout the winter given that their front office has already signaled it's time to become contenders in 2020. Let's take a look
Barnhart's new hitting approach pays dividends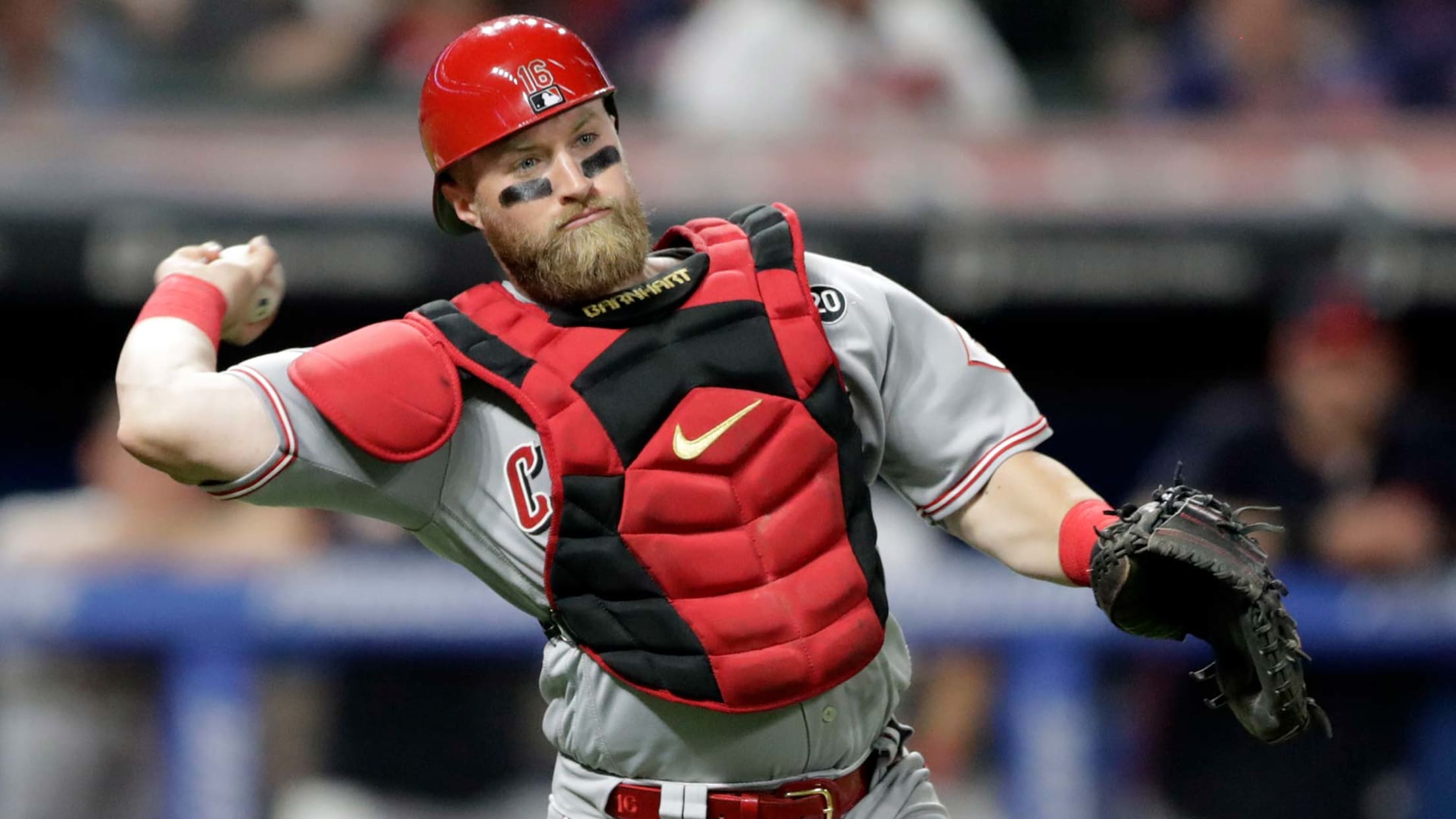 CINCINNATI -- Reds catcher Tucker Barnhart tries hard not to play the "what if?" game, but he knows it's almost unavoidable this offseason. Barnhart will be the first to admit he had a lousy first half of 2019 before an oblique injury and batting approach overhaul changed his trajectory. "I'm
Zinter tabbed to be Reds' hitting coach
Assistant hitting coach Ecker promoted to director of hitting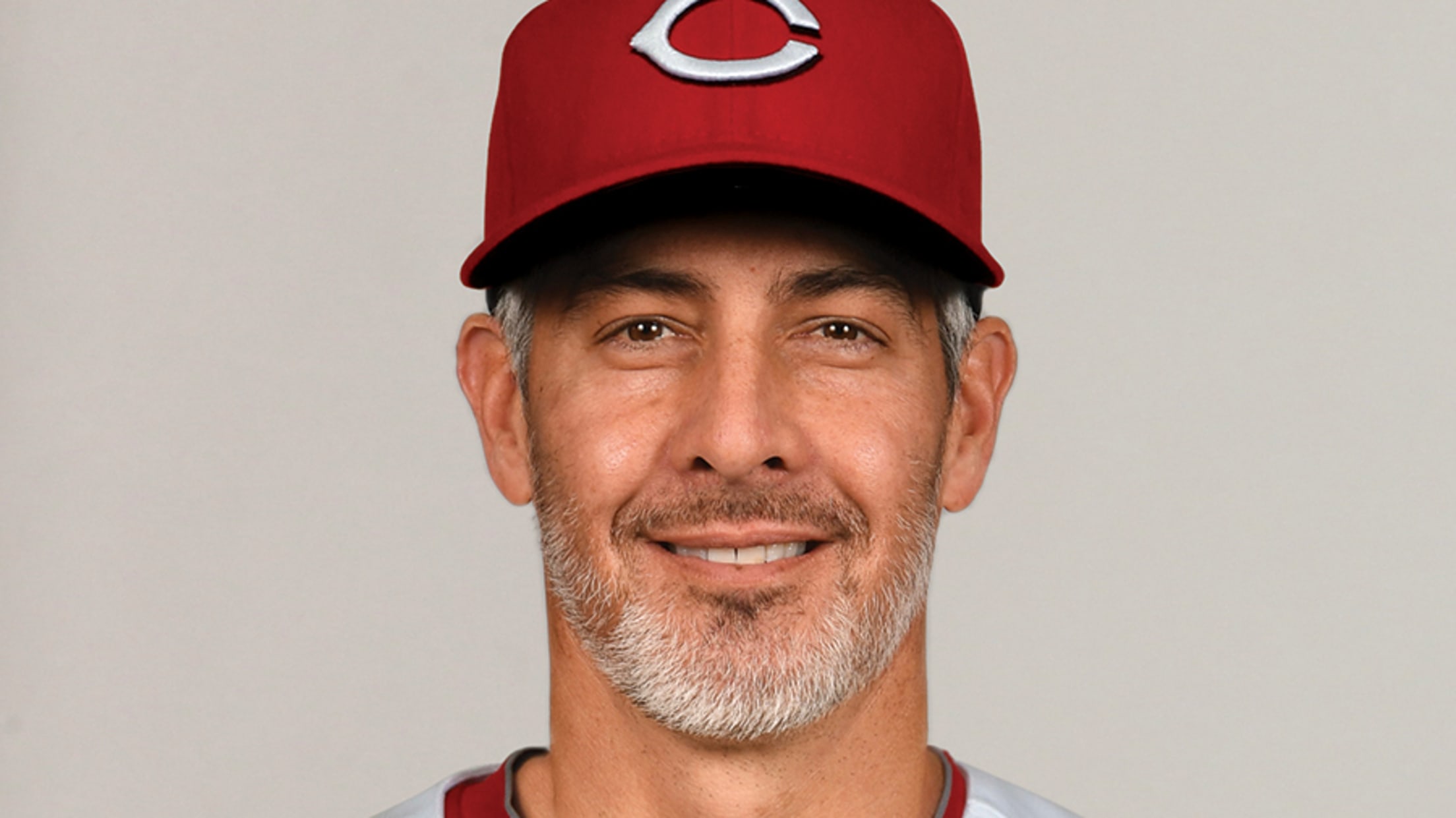 The Reds named Alan Zinter as their new hitting coach at the big league level on Thursday, and they promoted assistant hitting coach Donnie Ecker with an additional title of director of hitting. Zinter, 51, is replacing Turner Ward, who was not brought back for next season. He spent the
Here's the 2019 All-Arizona Fall League Team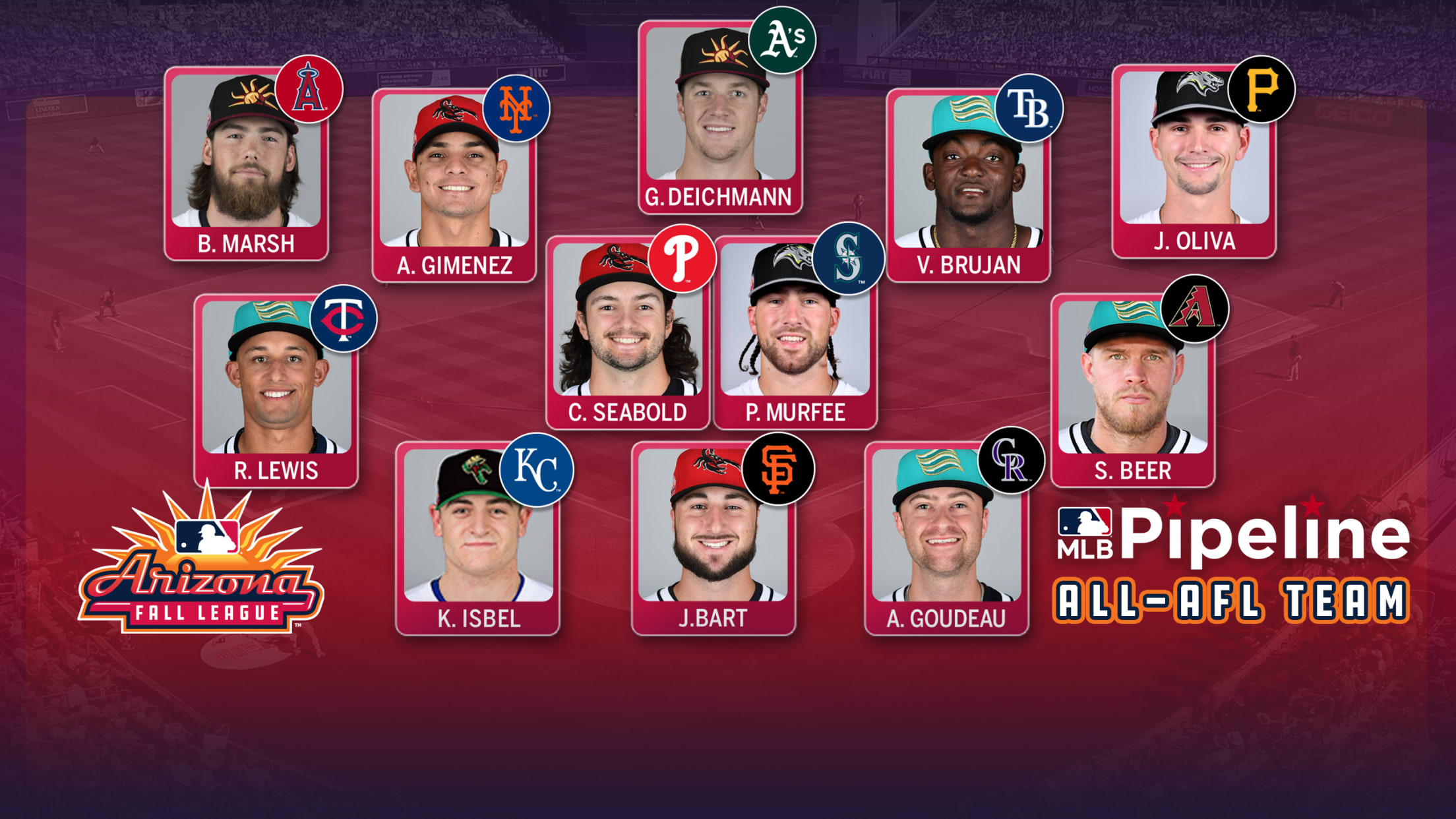 With this year's Arizona Fall League now complete after Salt River defeated Surprise, 5-1, in Saturday's championship game, MLB Pipeline is finding different ways to highlight the top players and performances from the league's 28th season. Already this week there has been a story on 20 breakout prospects as well