Gray passes Nolan Ryan for MLB record
Right-hander strikes out 9 over 6 2/3 strong innings for 11th win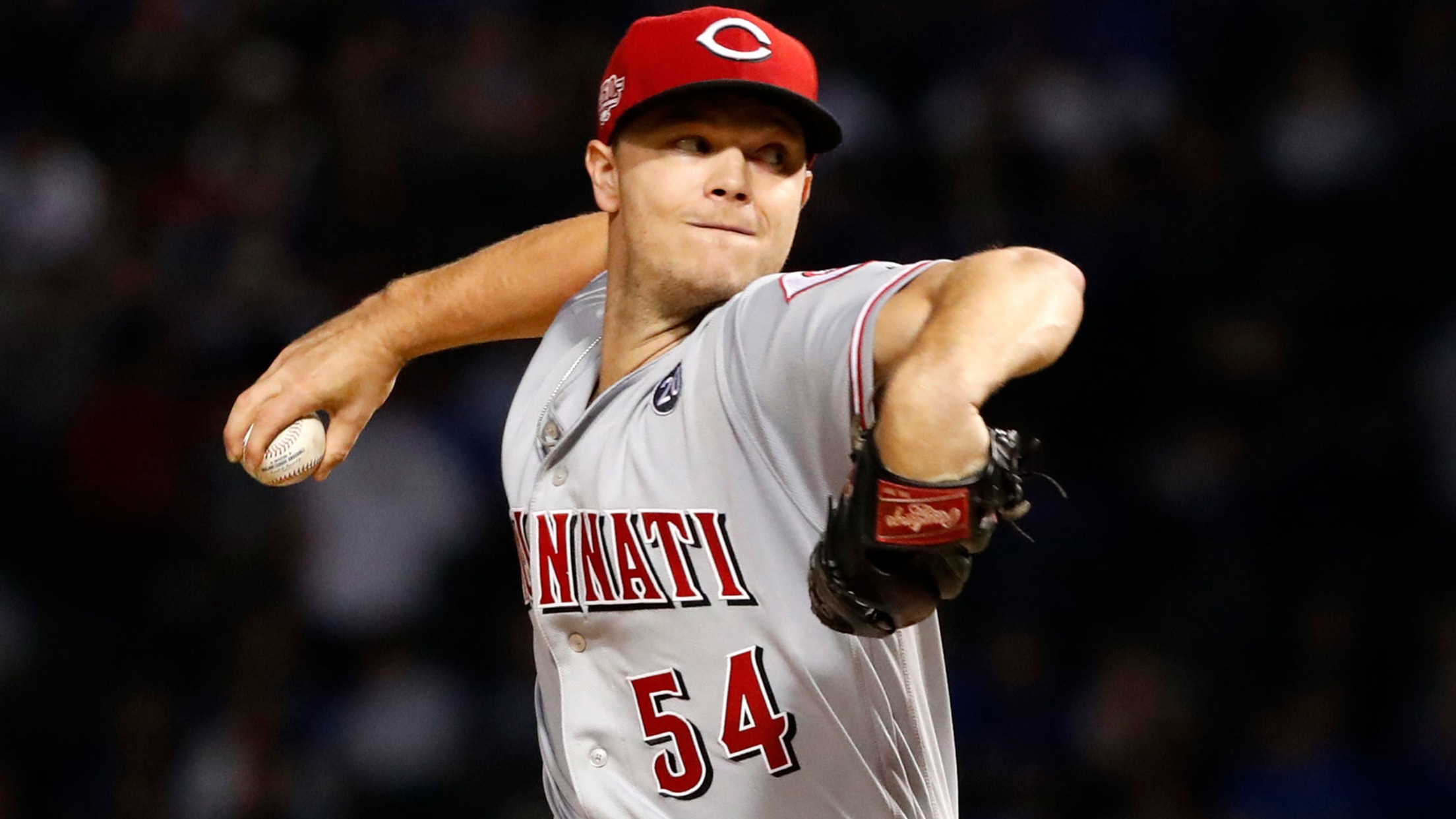 CHICAGO -- When the Reds acquired Sonny Gray last offseason from the Yankees and subsequently gave him a three-year, $30.5 million extension, they were confident that the former Oakland ace could not only be effective, but that he could get back to being dominant. "We believed in his talent," Reds
Prospects set to shine: It's AFL Opening Day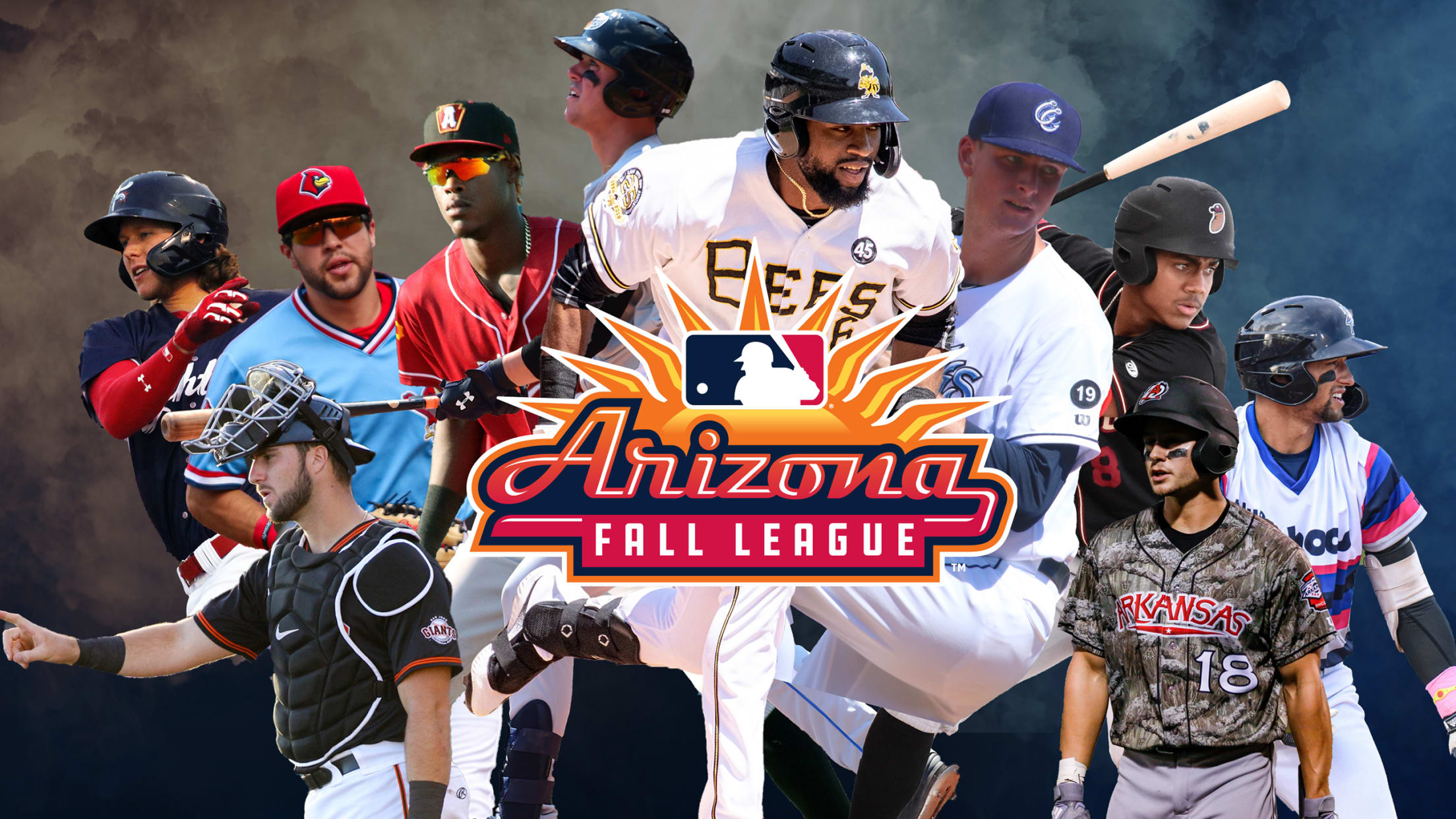 For nearly three decades, the Arizona Fall League has had a very simple mission: Help finish the development process by getting Minor League prospects ready for the big leagues. That won't change as the 28th season of the AFL gets underway on Wednesday with night games in Glendale, Mesa and
As Reds' playoff hopes end, future is tantalizing
CHICAGO -- In an industry with teams deciding to be either all-in or all-out, the Reds took a chance to zig when others zagged. Following a 67-95 season in 2018, the Reds' front office joined the fan base that had enough of a lengthy rebuild and yearned to be more
Galvis (knee) gets encouraging report after MRI
No structural damage for Reds' 2B; Colón receives callup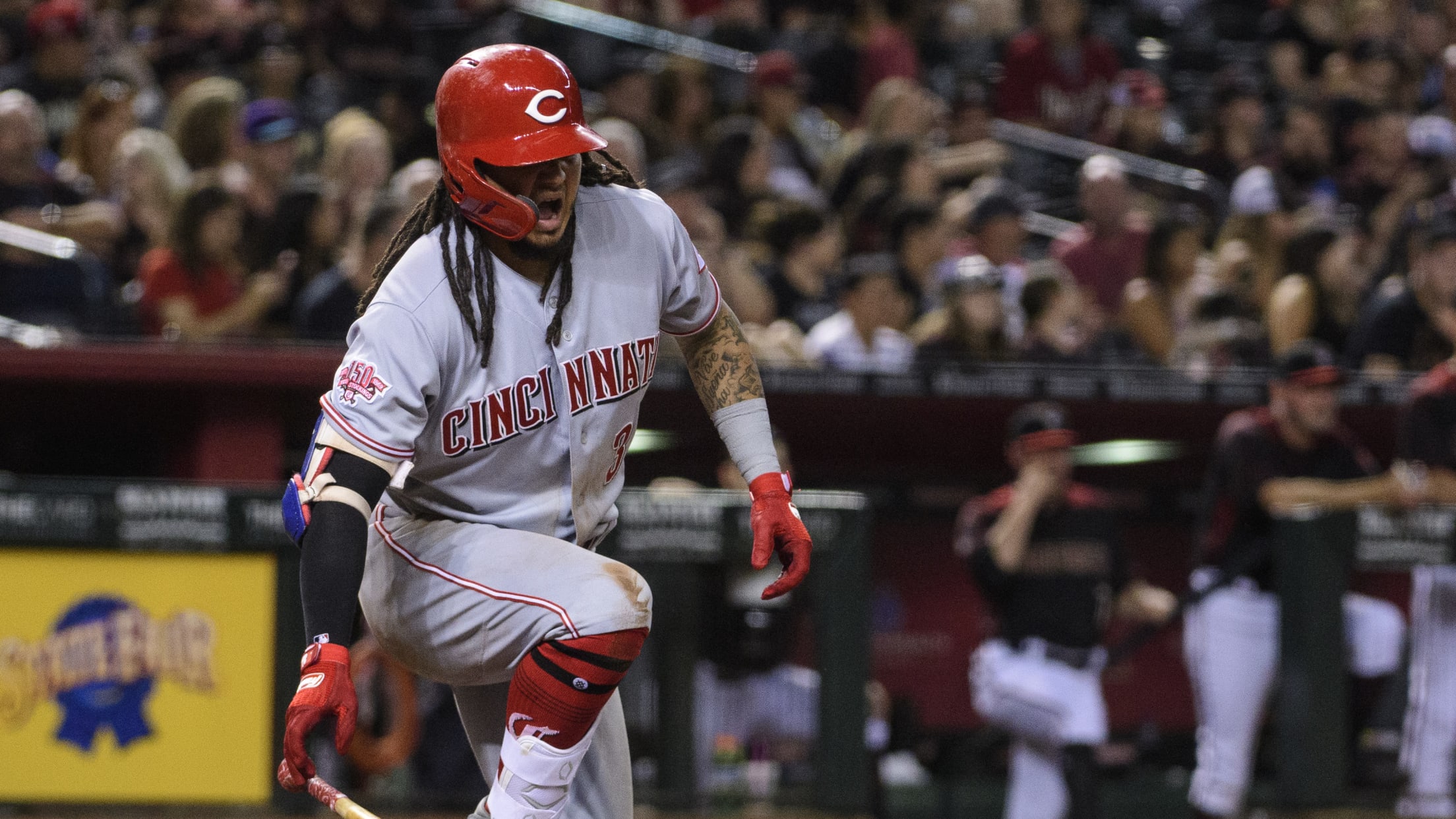 CHICAGO -- When Reds second baseman Freddy Galvis described the "pop" he felt in his left knee that forced him to leave Saturday's game in Arizona, it sounded like the worst-case scenario. Galvis, however, underwent an MRI on Sunday, and the results revealed no structural damage -- a sigh of
Suarez hits 46th, 47th HRs, chasing MLB crown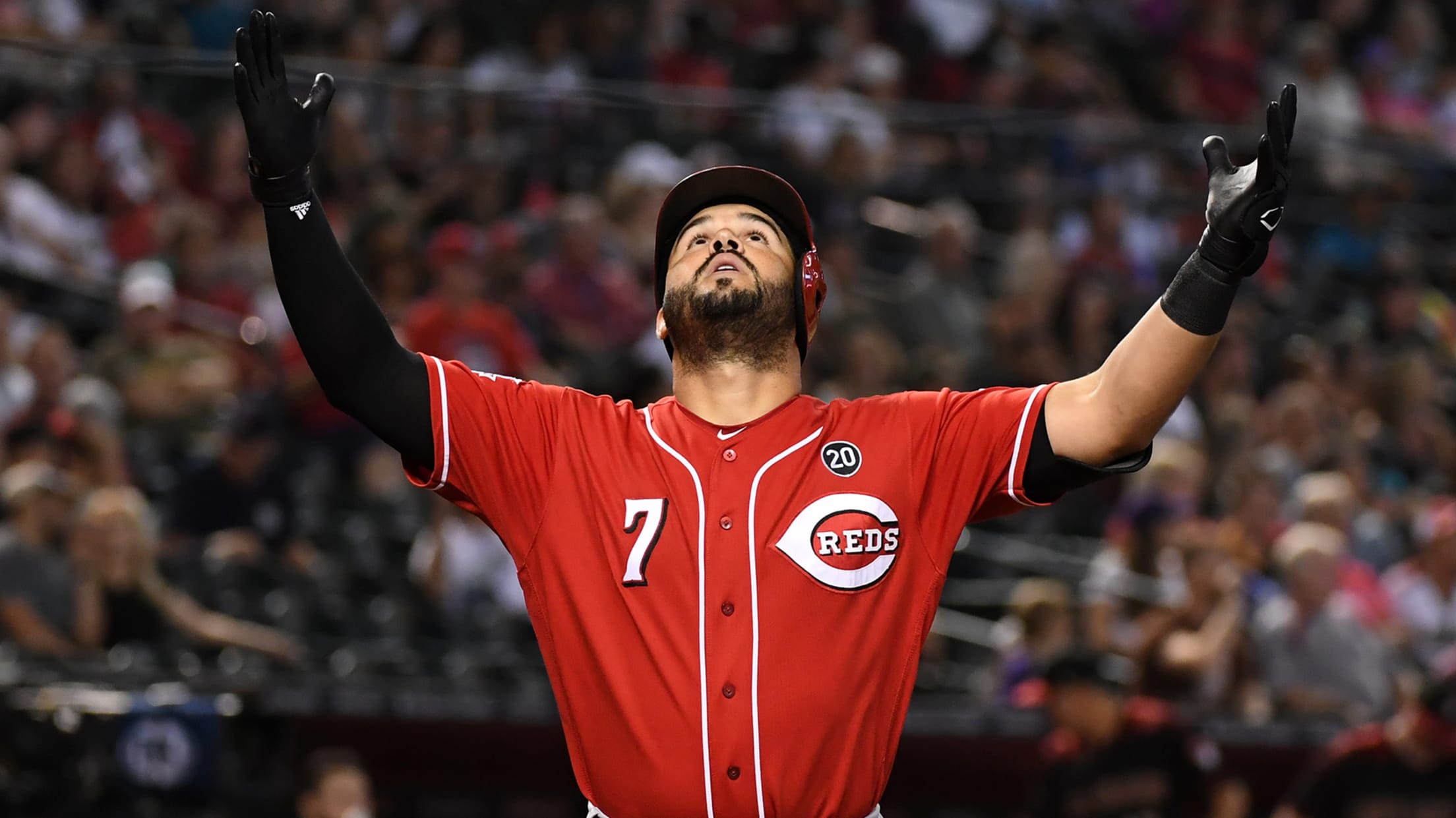 PHOENIX -- During Spring Training in 2018, the Reds signed third baseman Eugenio Suárez to a seven-year, $66 million contract extension with the hope he would be a cornerstone player for years to come. That deal already seems like a shrewd bargain. It only took until the contract's second year
These players are better than the '19 numbers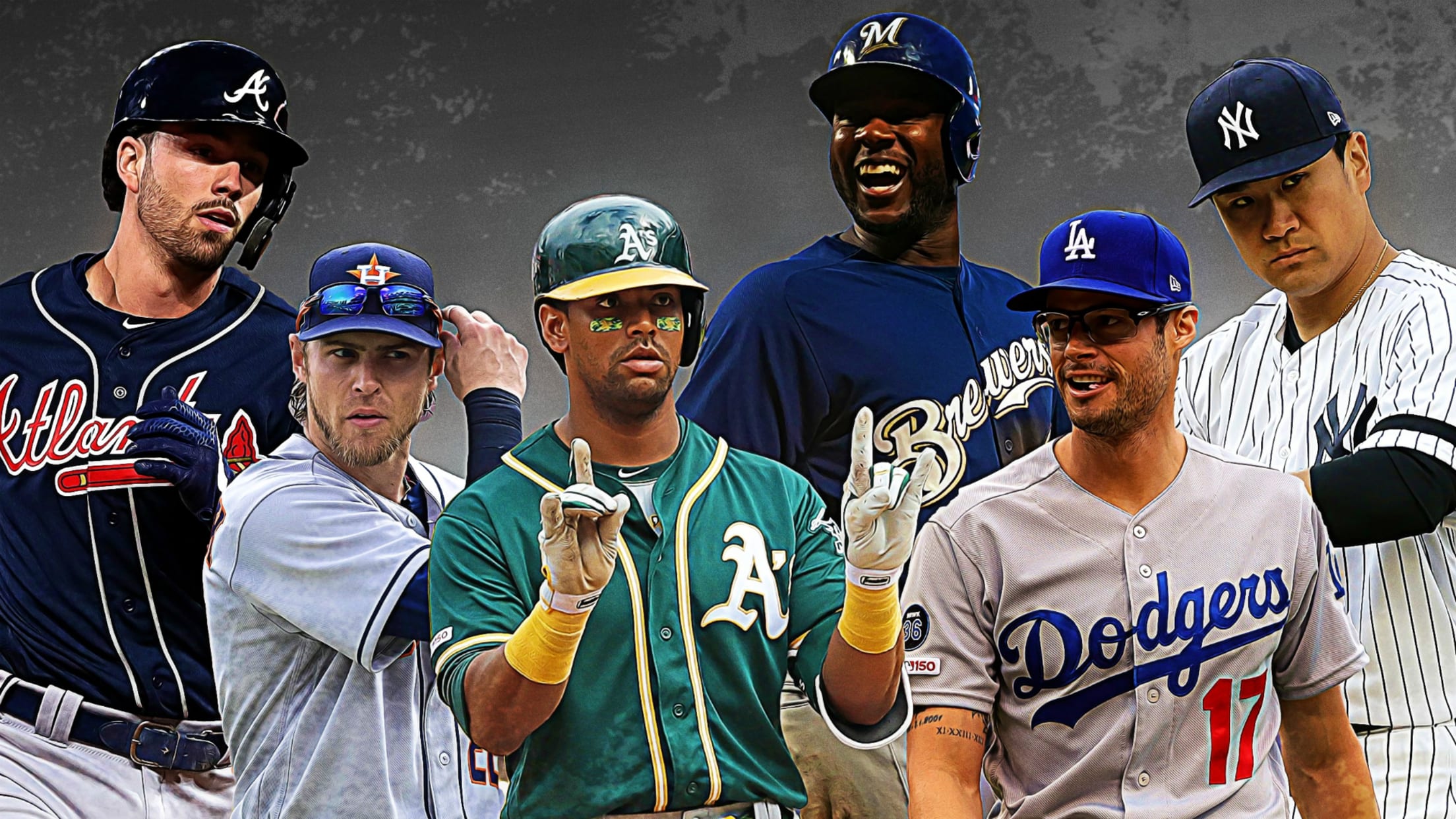 You know who the stars on each team are. You can see it from their stats, from leaderboards, from the jerseys on everyone's backs in the stands. But that can't tell you everything. Some guys are more than just their surface stats. So today we look at the players on
Bell on DeSclafani: 'Disco was outstanding'
Starter takes tough-luck loss despite allowing 1 baserunner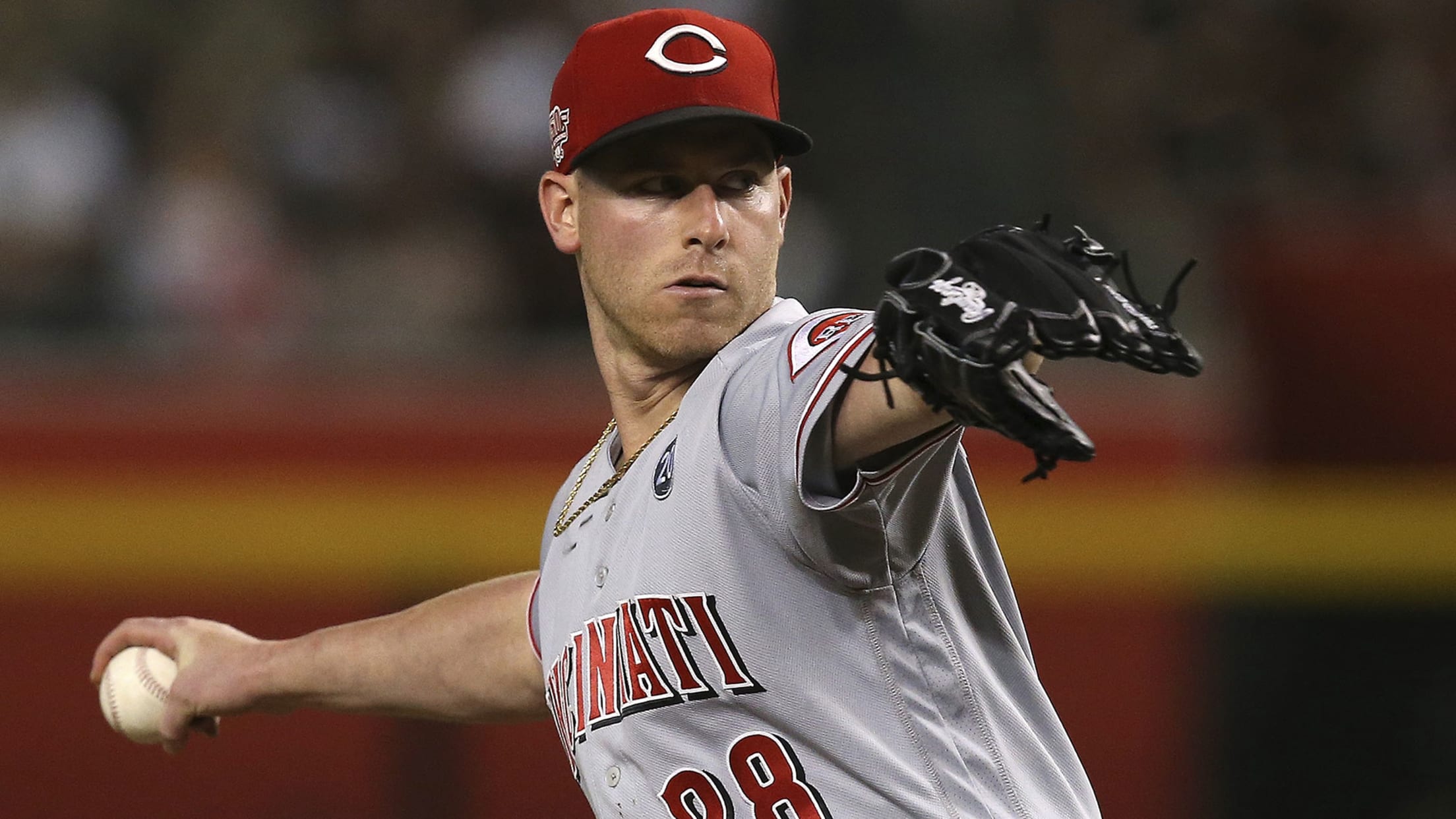 PHOENIX -- The only way that Reds starter Anthony DeSclafani could have been better on Saturday vs. the D-backs was if he had been perfect. Arizona mustered just one hit -- and it was the only time a batter reached base safely -- but DeSclafani was on the short end
Castillo proving he can be a horse for Reds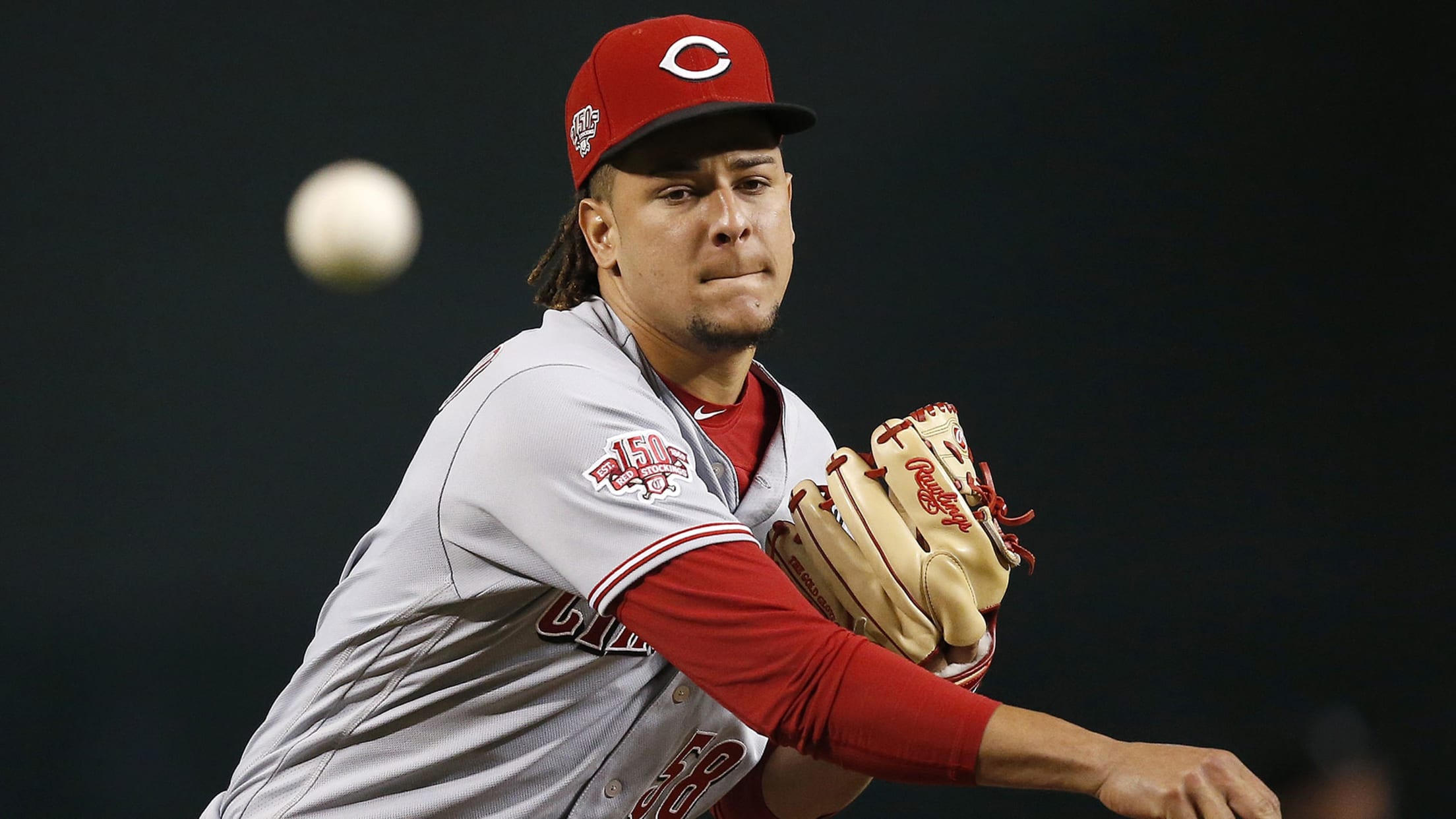 PHOENIX -- There is just one pitcher in the Major Leagues this season who has crossed 200 innings -- Astros ace Justin Verlander -- and the chance for a handful more to join him by the end. Reds ace Luis Castillo won't be one of those pitchers, but every inning
Iglesias' defensive wizardry on display in desert
Bell describes shortstop's excellence with glove as 'an art form'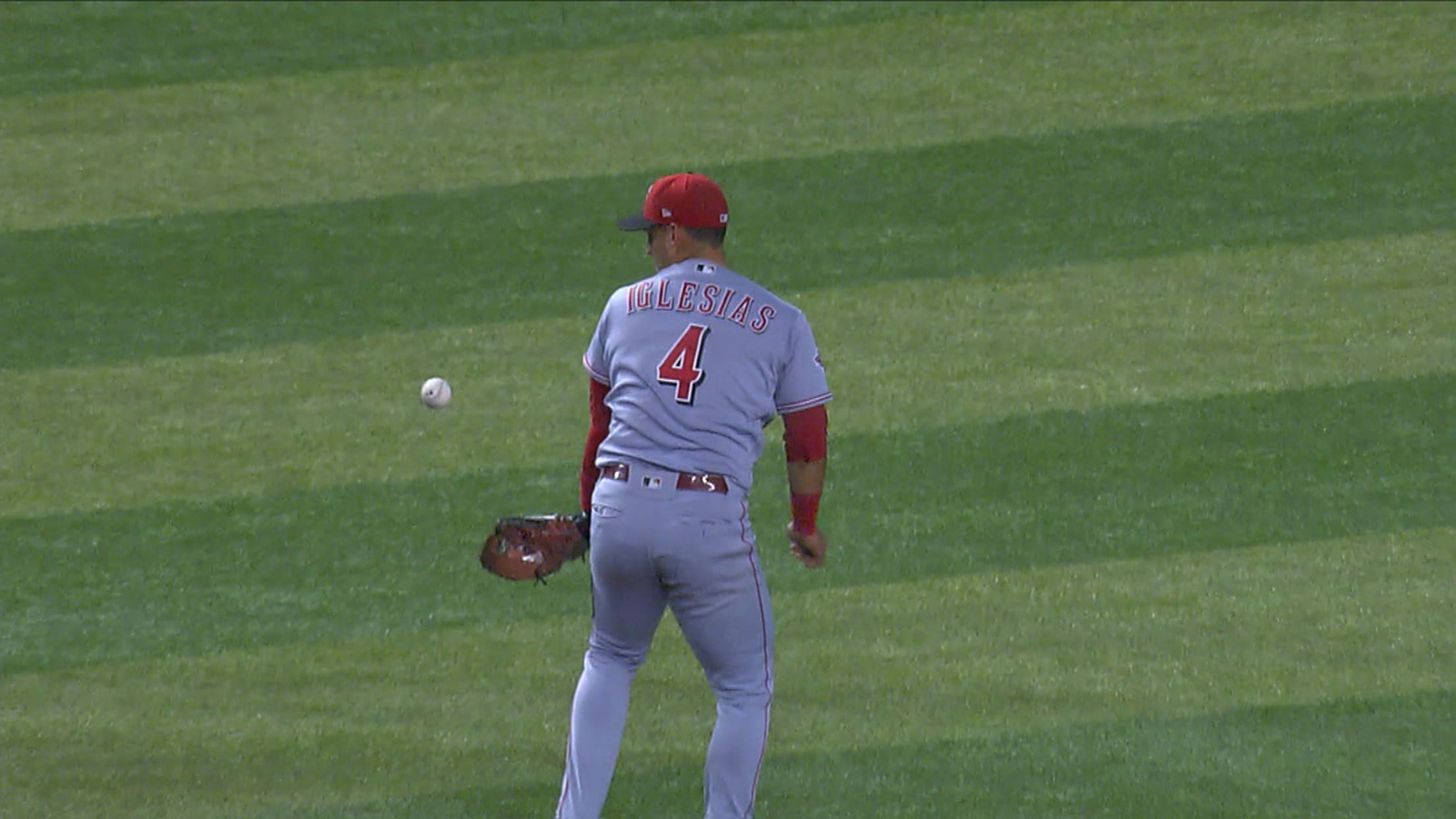 PHOENIX -- Throughout the 2019 season, Jose Iglesias has shown the Reds not only how his skills at shortstop are super dependable, but also artistic. The only question is whether the soon-to-be free agent can be brought back so he can continue to dazzle on defense. A pair of two-run
Where does Senzel's defensive future lie?
Rookie standout done for 2019, boasts positional flexibility entering '20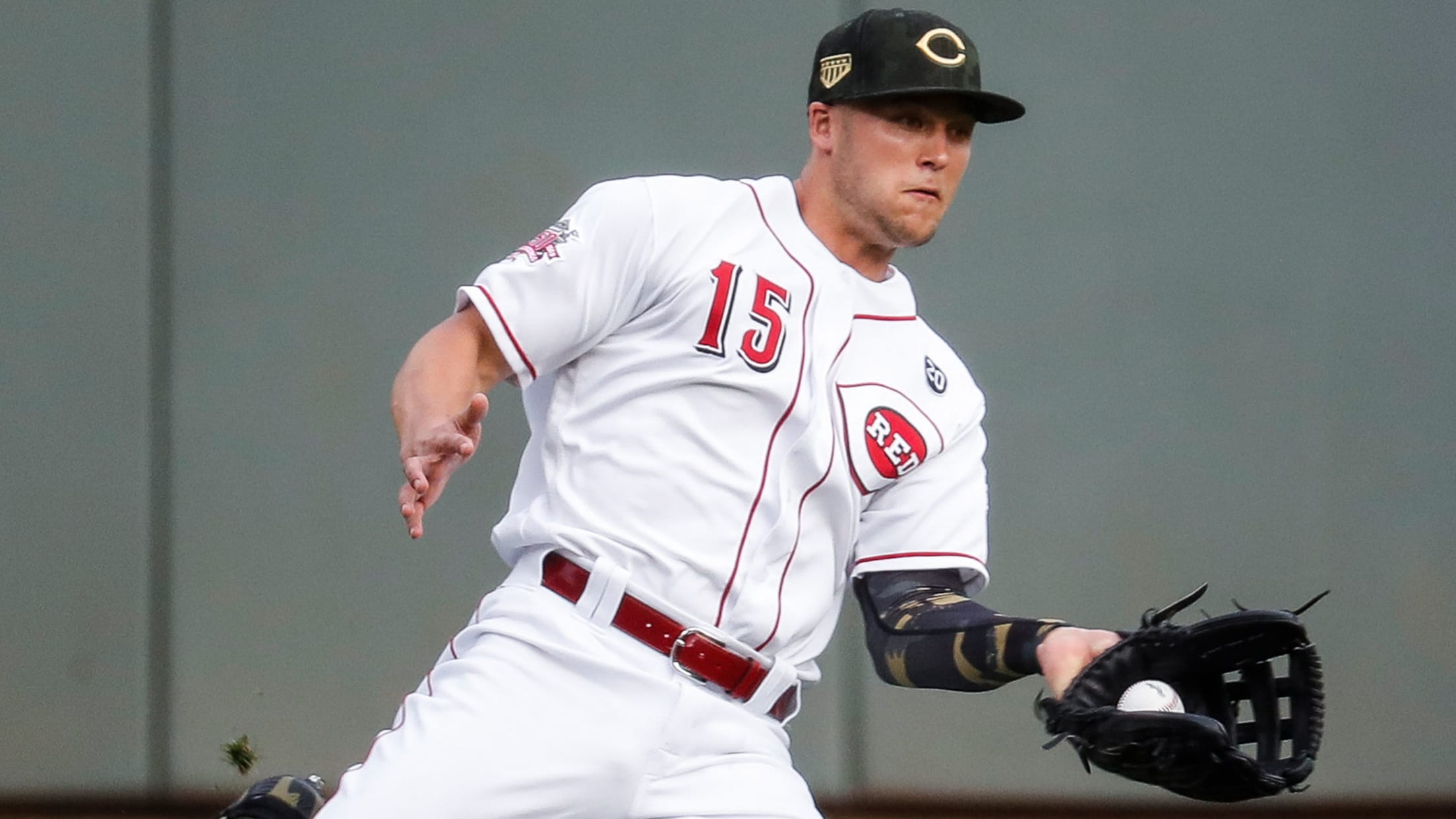 PHOENIX -- As the Reds absorbed Thursday's news that rookie center fielder Nick Senzel's season is prematurely over because of a torn labrum in his right shoulder, eventually they will have to determine how he moves forward as a player. Does Senzel remain in center field? Or, should he return
Kid bests Major Leaguer to catch foul ball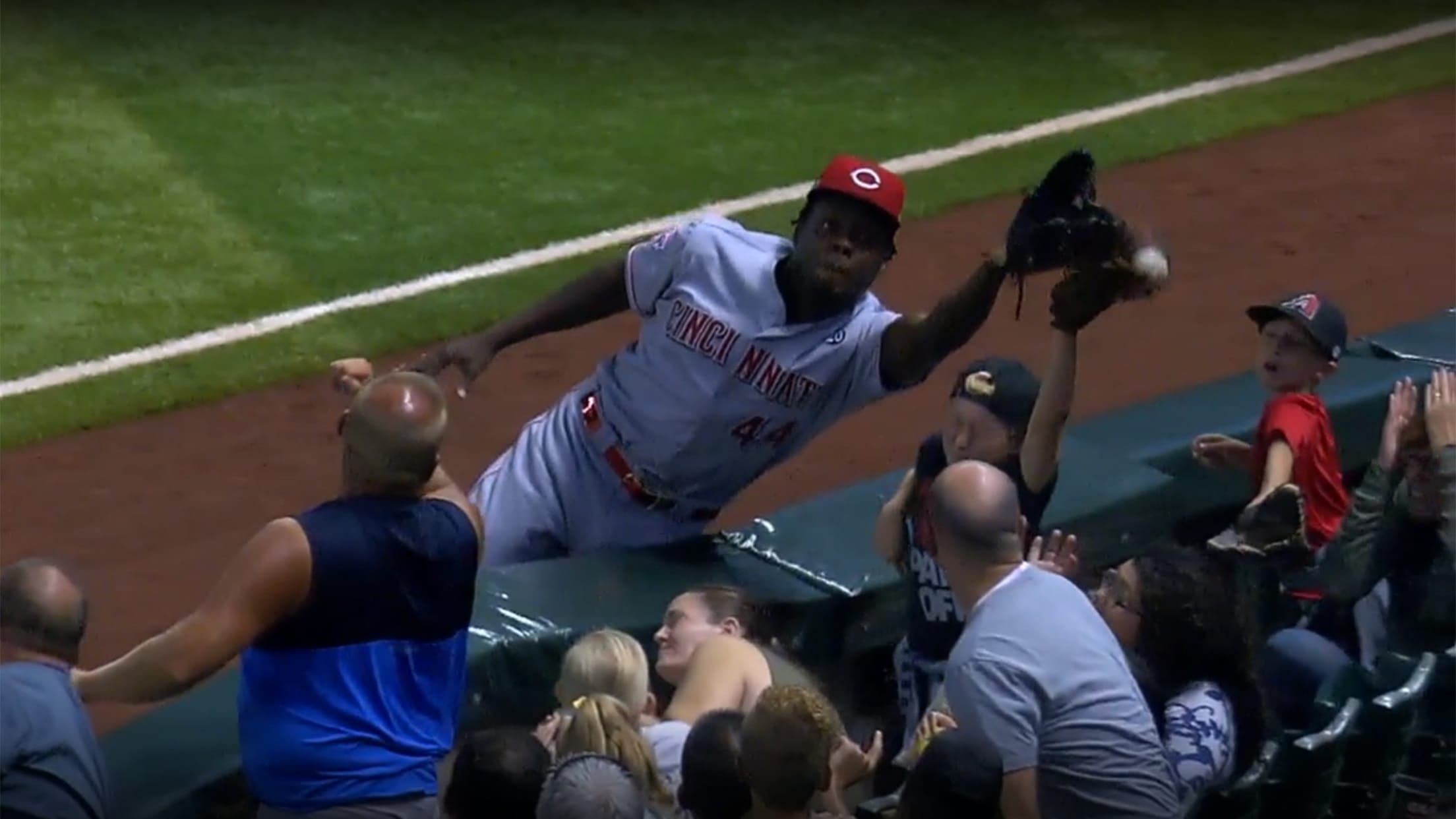 Reds phenom Aristides Aquino met his match on Friday night while chasing down a foul ball at Chase Field. Leading off the bottom of the second inning, D-backs second baseman Wilmer Flores lifted a foul ball down the right-field line. Aquino ranged into foul territory and reached into the stands,
One way each NL Central team fooled us
Five things we 'knew' about teams in spring that changed by fall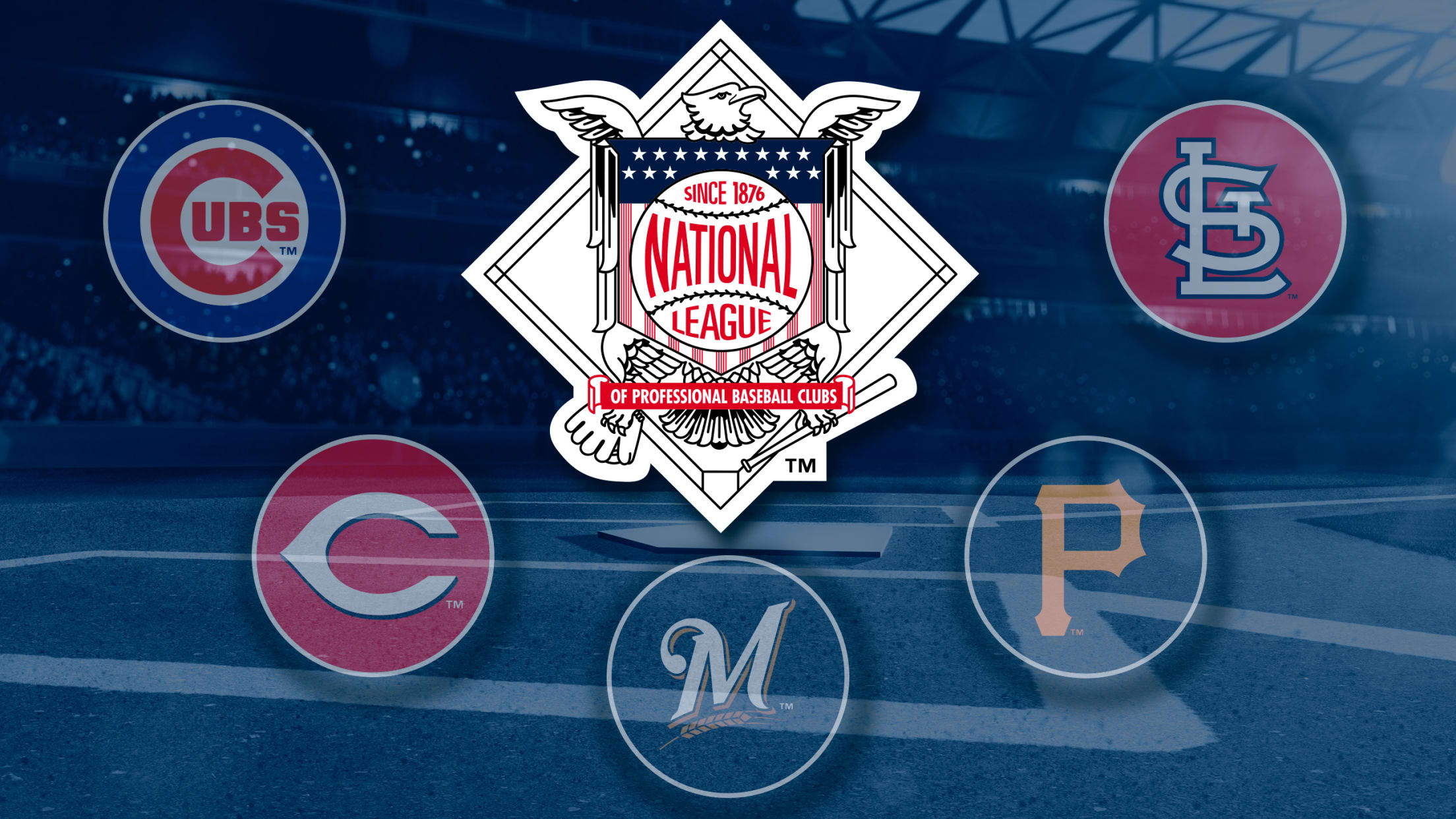 We don't know anything. Not a single doggone thing. It's really the one thing you can count on at the start of a baseball game, series or season. We know what's probable. But what's actually going to happen? Nobody knows. With that in mind, here is a look around the
Galvis' slam saves Reds from sweep in Seattle
Infielder emerges from 1-for-40 slump in series against Mariners
SEATTLE -- Given how Freddy Galvis' Reds tenure turned from a fast start to downward spiral, his $5.5 million club option for next season loomed large as his slump reached a 1-for-40 funk entering this week's series against the Mariners. But Galvis left T-Mobile Park as Thursday's savior in the
Shoulder injury ends Senzel's rookie season
Reds outfielder will seek second opinion on torn right labrum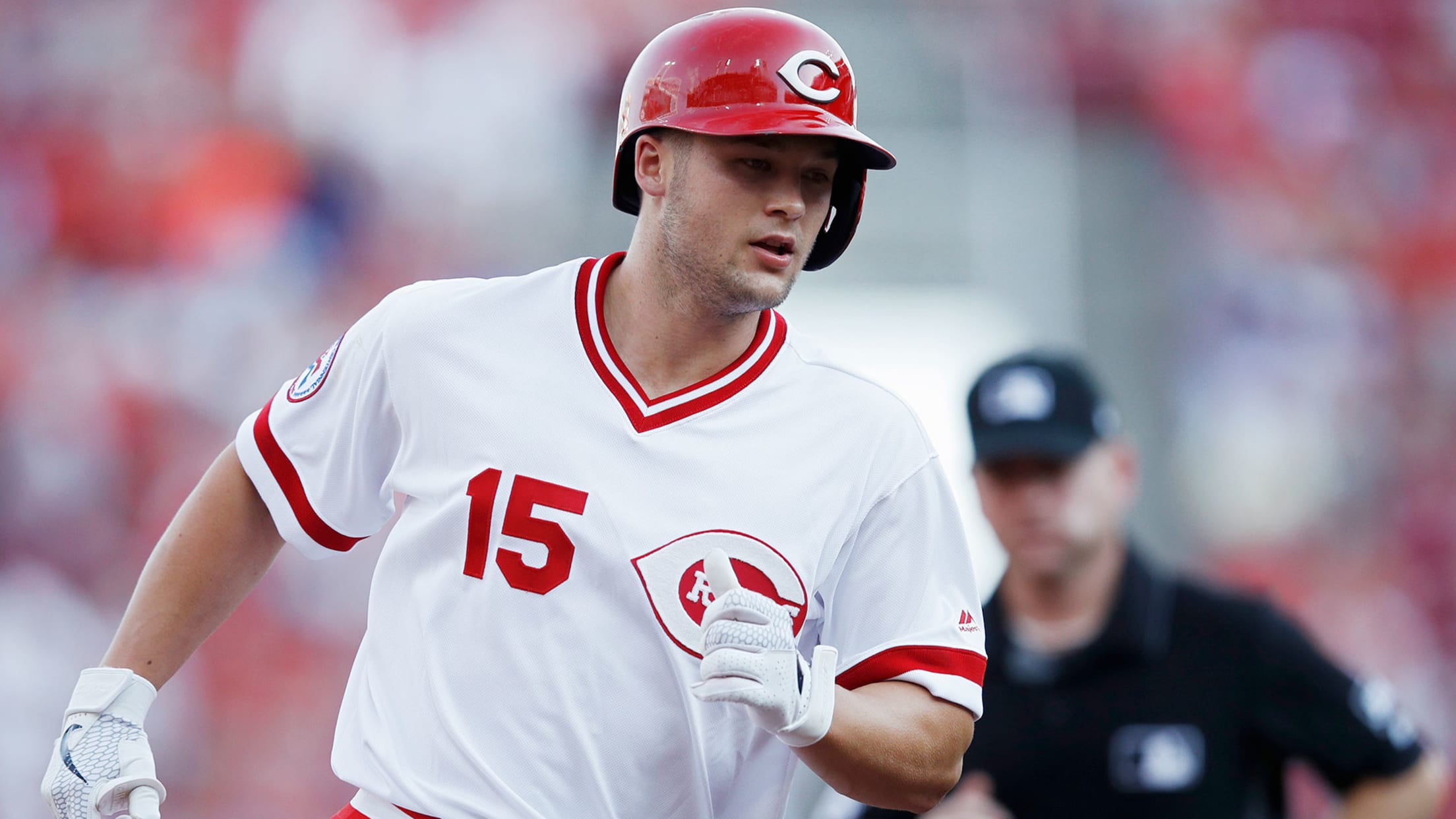 SEATTLE -- Nick Senzel has a partial tear of the labrum in his right shoulder and will miss the remainder of the season, Reds president of baseball operations Dick Williams announced Thursday. Senzel underwent an MRI exam on Friday that revealed tearing that had progressed since the initial injury, which
VOTE: Balloting underway for Clemente Award
Players to be recognized for community, philanthropic efforts; voting ends Sept. 29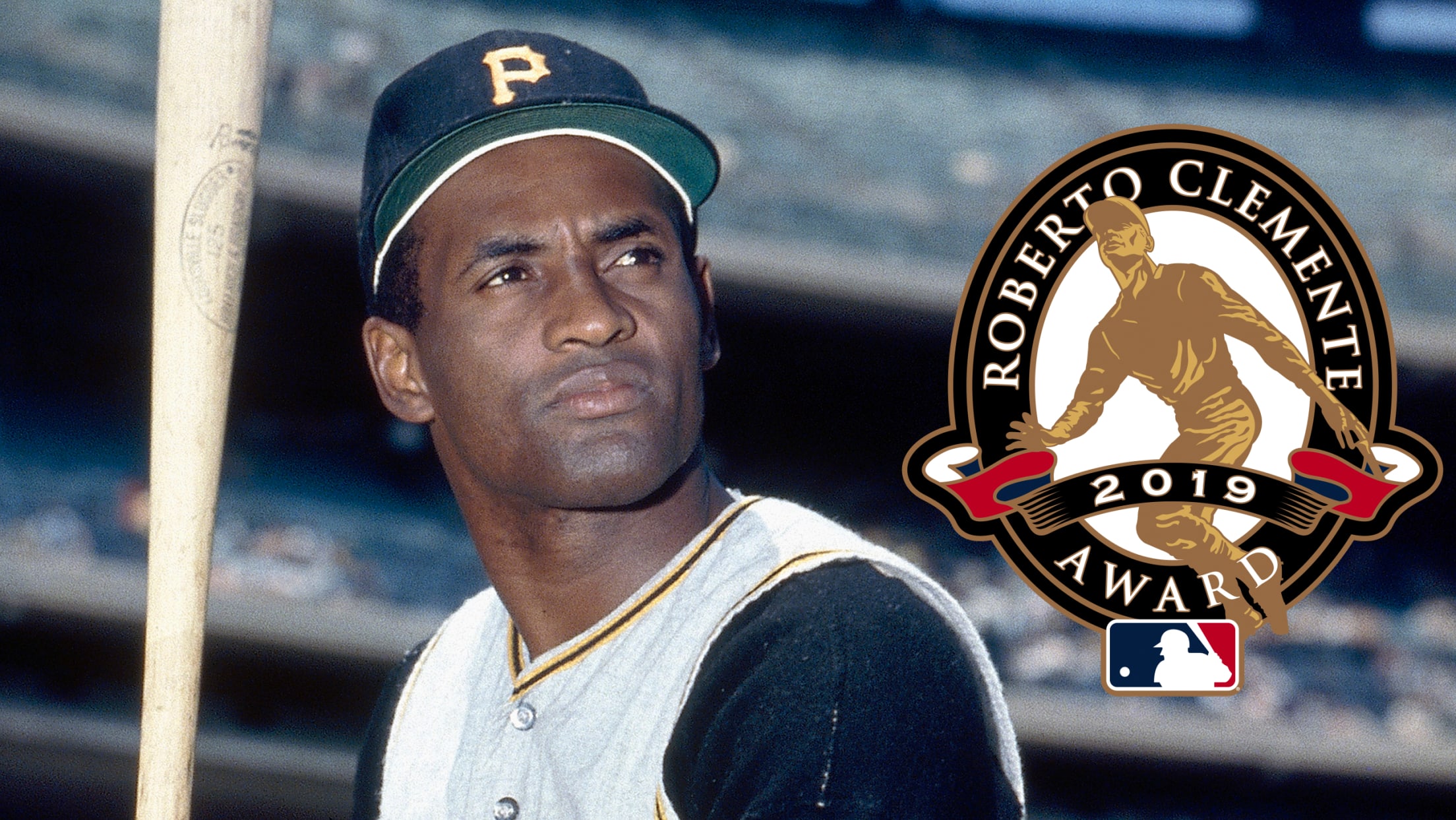 Major League Baseball announced the 30 club nominees for the 2019 Roberto Clemente Award, the most prestigious individual award for Major League players. The Roberto Clemente Award is the annual recognition of a Major League player who best represents the game of baseball through extraordinary character, community involvement, philanthropy and
Here's each team's top AFL prospect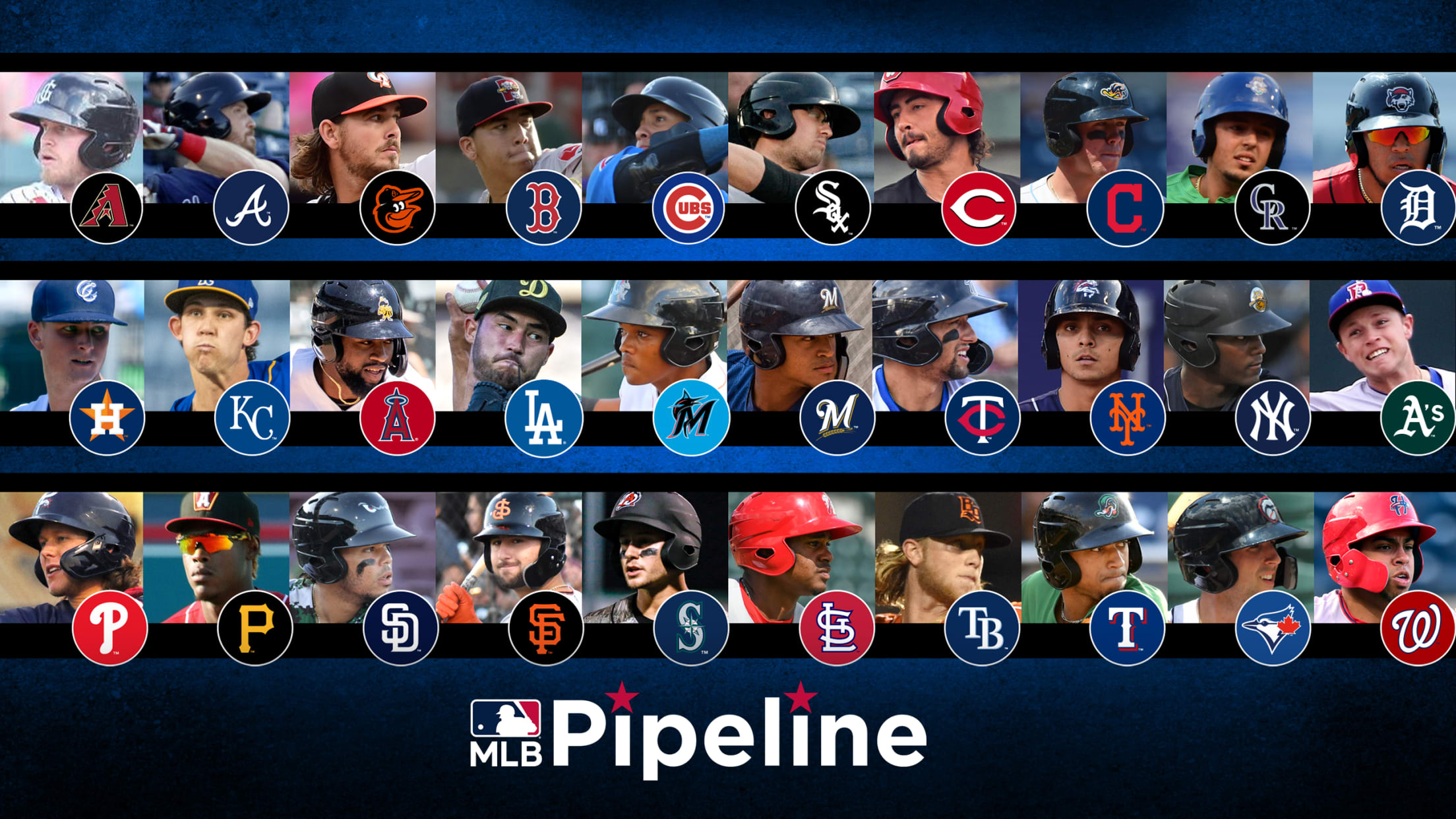 Next week marks the beginning of the 2019 Arizona Fall League, with Opening Day scheduled for Wednesday, Sept. 18. With seven players from every organization comprising six different teams, the AFL is considered a stepping stone en route to the Major Leagues because it offers players a unique chance to
Gray takes no-hitter into seventh inning
Start marks righty's 31st straight allowing six hits or fewer
SEATTLE -- Instead of channeling frustration after losing a no-hitter in the seventh inning, then serving up a game-winning home run, Sonny Gray spoke of perspective and context. Armed with what he deemed one of his worst fastballs of the season Wednesday night, the All-Star righty persisted his way to
Persistence pays for O'Grady; Bell recalls 9/11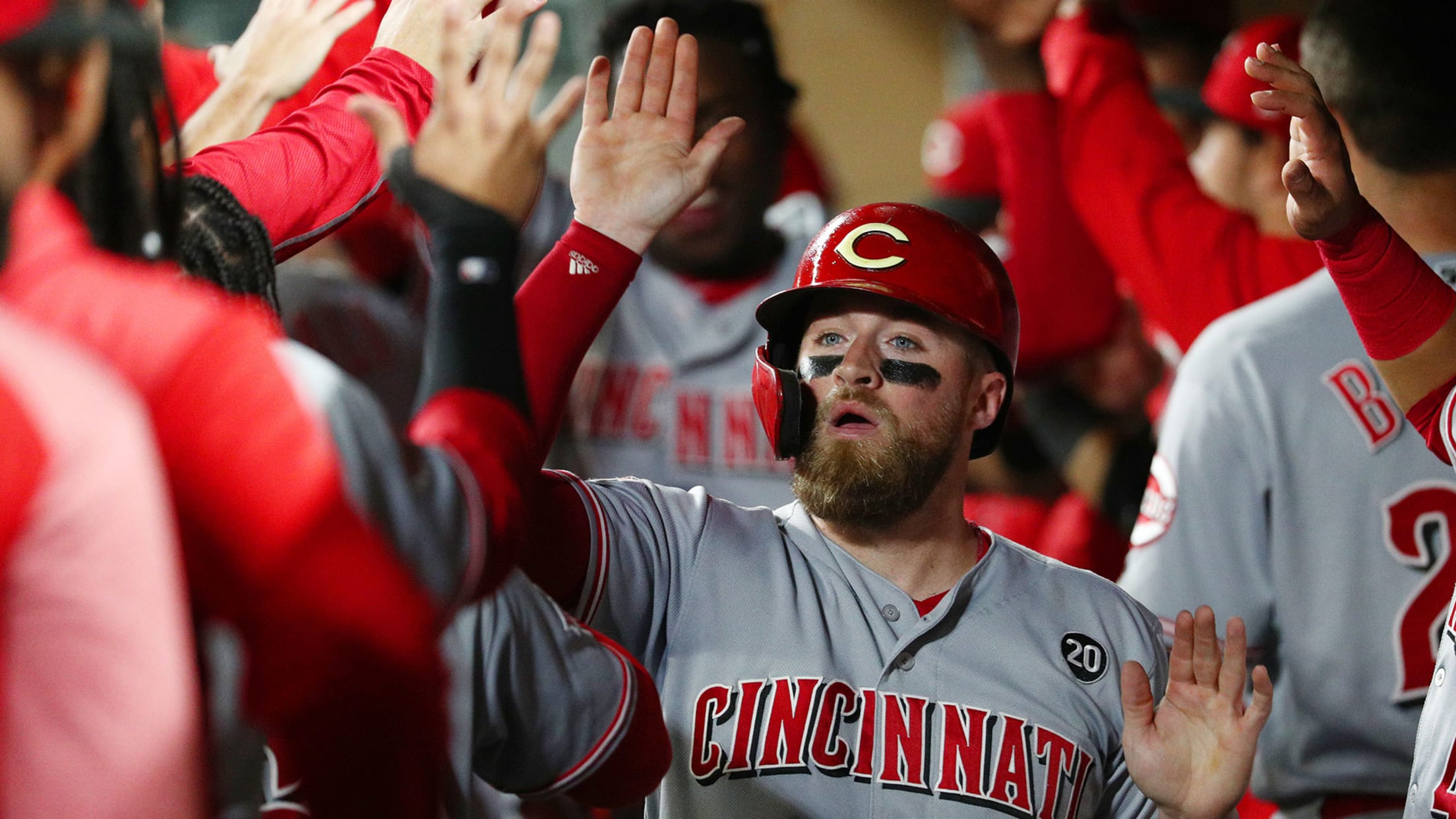 SEATTLE -- Brian O'Grady's first Major League homer in Tuesday's 4-3 loss to the Mariners at T-Mobile Park had him in line to be the night's hero, but after Amir Garrett's blown save in the eighth, O'Grady instead took solace in his individual milestone. The 426-foot blast extended what's been
Bell to be 'opportunistic' with usage of Lorenzen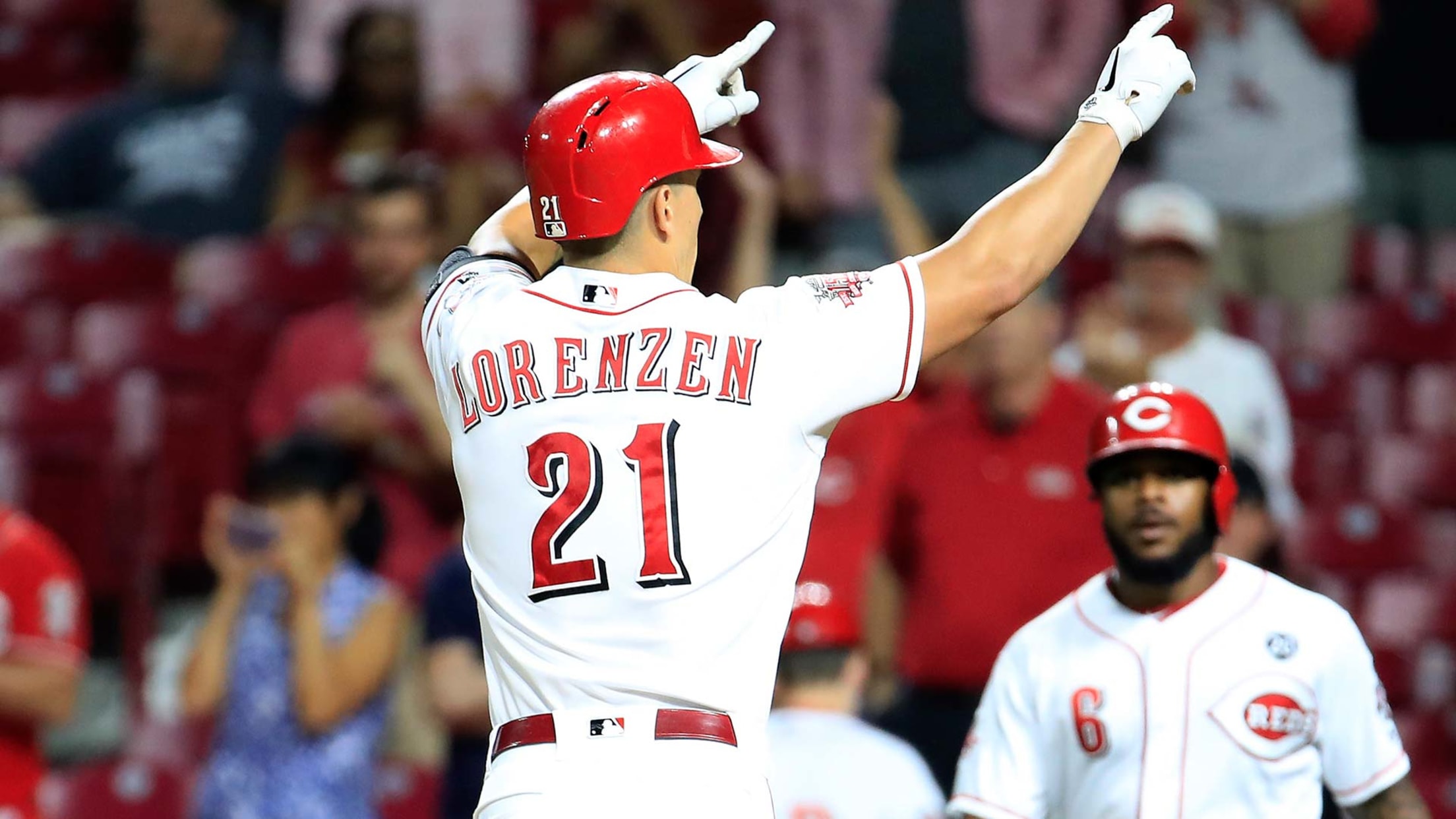 SEATTLE -- Michael Lorenzen's two-way demands will remain in play as the Reds visit their first American League ballpark since the All-Star break, though how he will be deployed against the Mariners will be on a pitching-first basis. Lorenzen allowed 1 run in 1 1/3 innings out of the bullpen
Bauer shows positive signs in 8-strikeout effort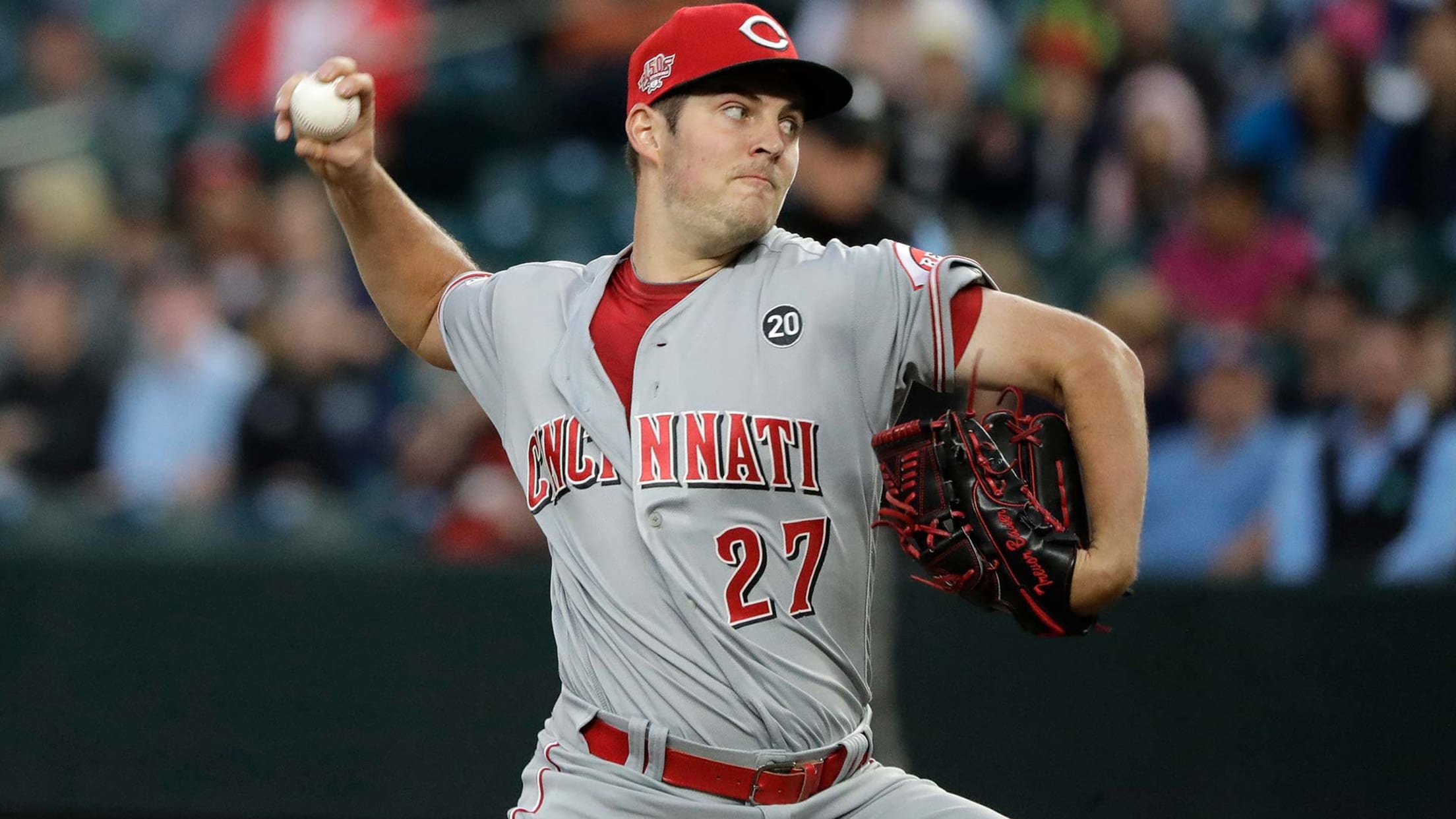 SEATTLE -- It was the seventh slider that Amir Garrett threw that he wanted back, and it spoiled a night in which Trevor Bauer was in line for his first win since Aug. 9 and rookie Brian O'Grady was shaping up to be the comeback hero. Garrett's breaking ball hung
Inbox: Who's considered part of Reds' core?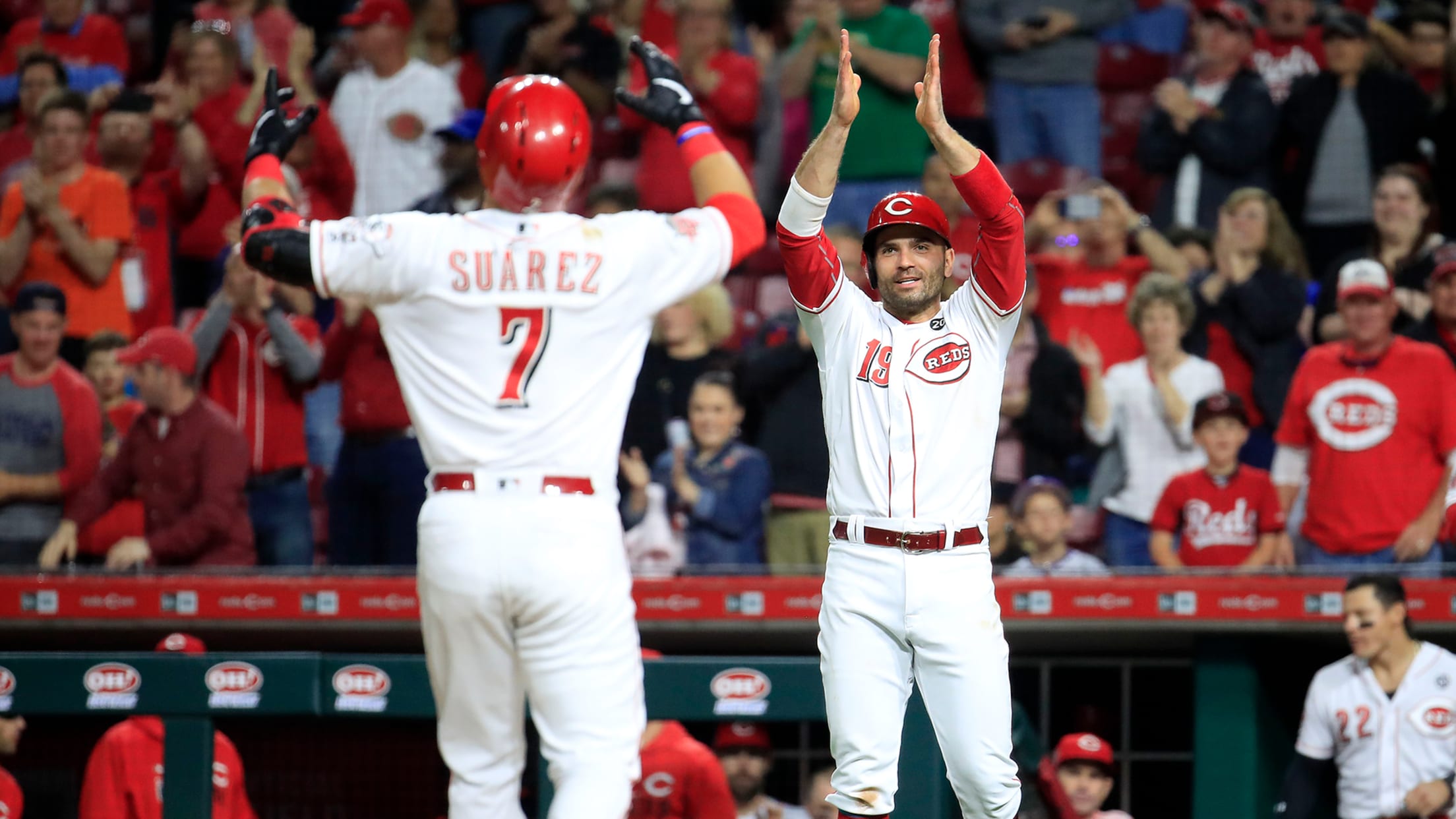 Often teams refer to building around "their core." Beyond Eugenio Suarez and Sonny Gray, who makes the cut as the current Reds core? -- Shannon W., on Facebook In many cases, follow the money. Joey Votto remains a core player since he's signed through at least 2023. But there are
Lorenzen's newest trick? Pinch-hit walk-off knock
Reds' do-it-all weapon caps whirlwind week with more heroics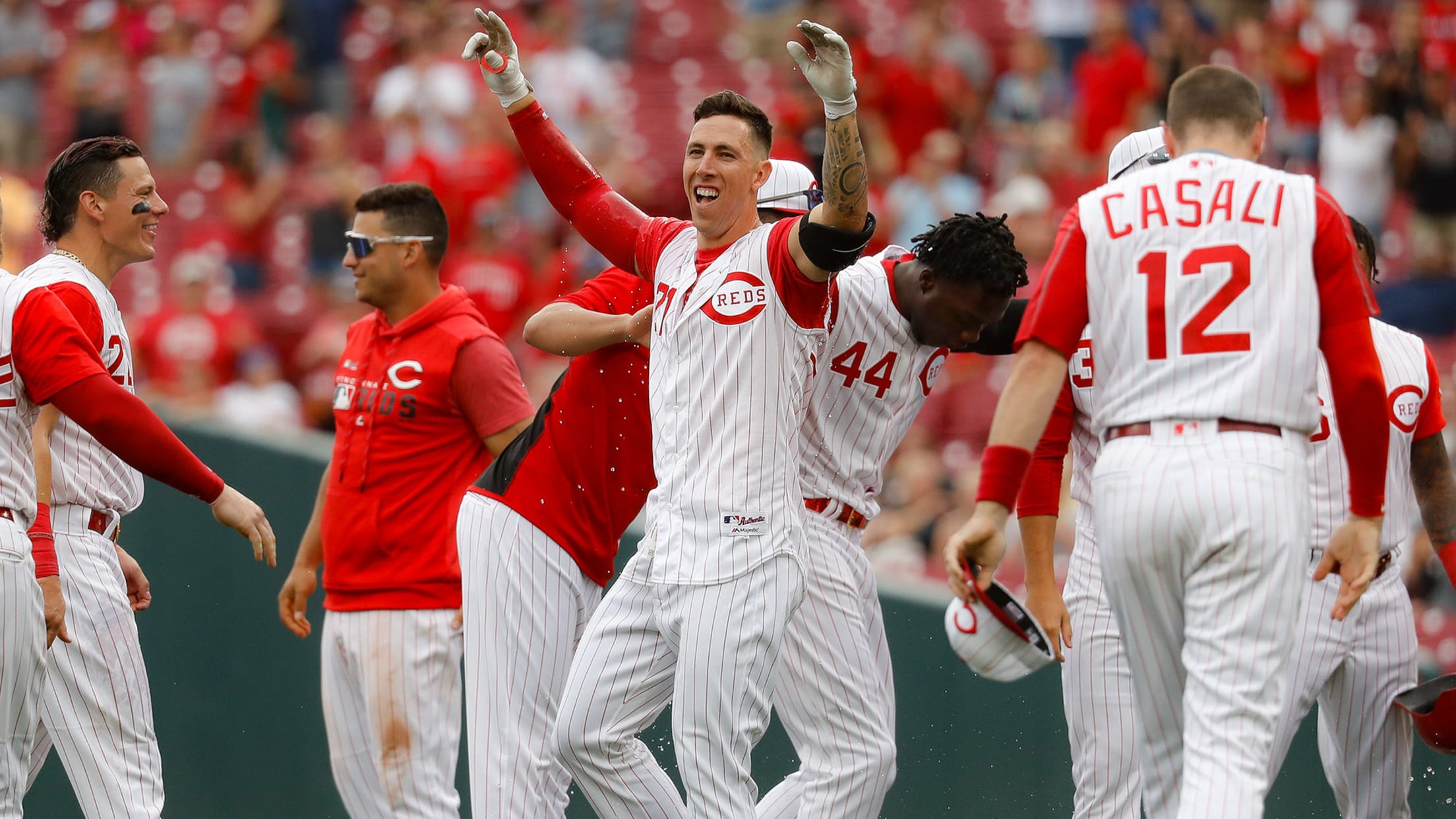 CINCINNATI -- Recently, Reds manager David Bell was critical of himself for not finding ways to utilize reliever Michael Lorenzen more often as a hitter. Bell has continued to raise the bar all week and Lorenzen cleared it each time. On Sunday, Lorenzen found himself in a new situation --
Suarez continues homer barrage, eyes MLB lead
Reds' slugger collects blasts No. 43 and 44 during comeback victory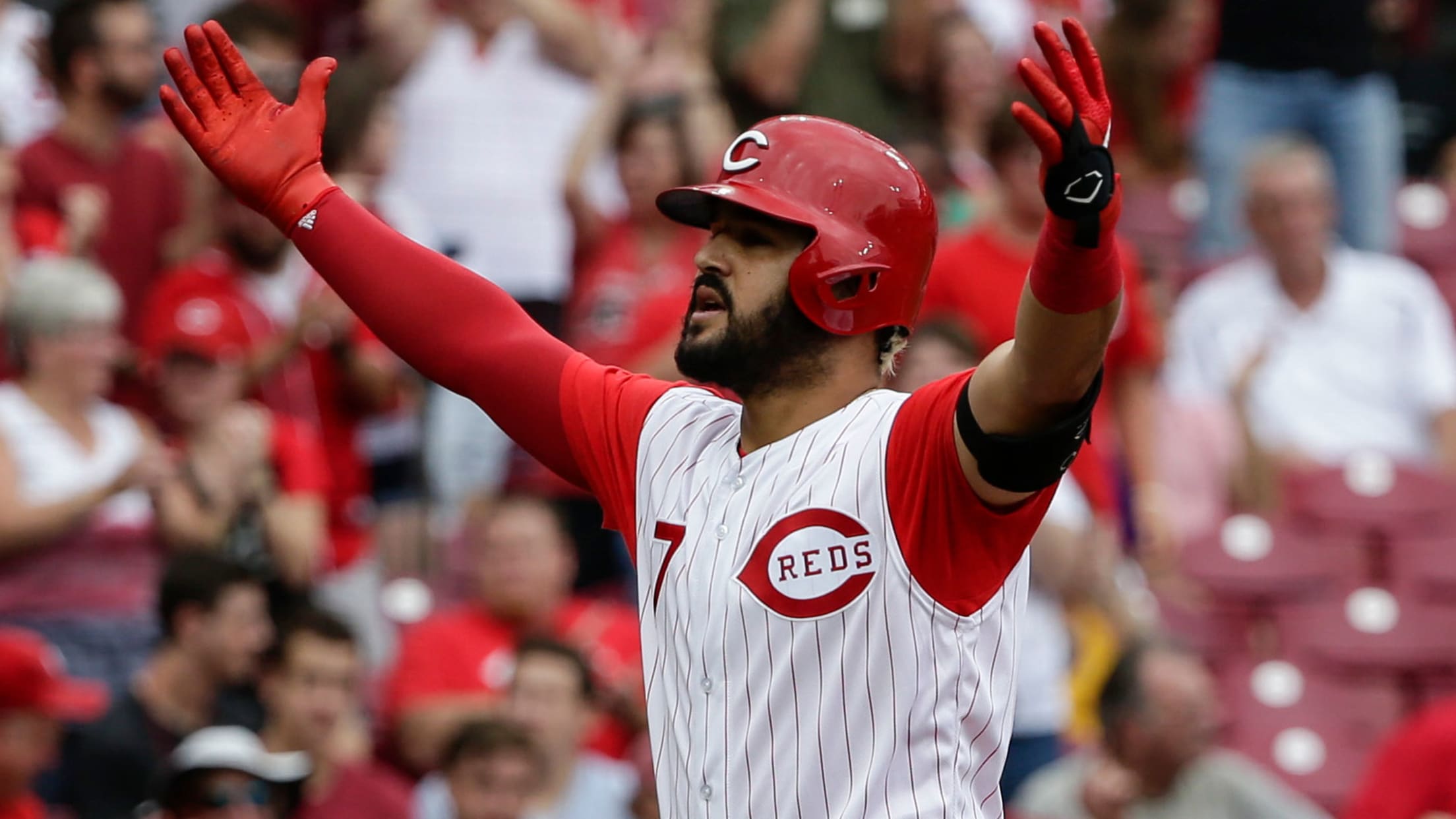 CINCINNATI -- Hey Mike Trout and Pete Alonso, Eugenio Suarez is nipping at your heels right now -- and maybe not for long. Michael Lorenzen's pinch-hit double may have given the Reds a thrilling walk-off win in the ninth inning over the D-backs on Sunday. But the 4-3 victory would