Naquin can't stop raking against former team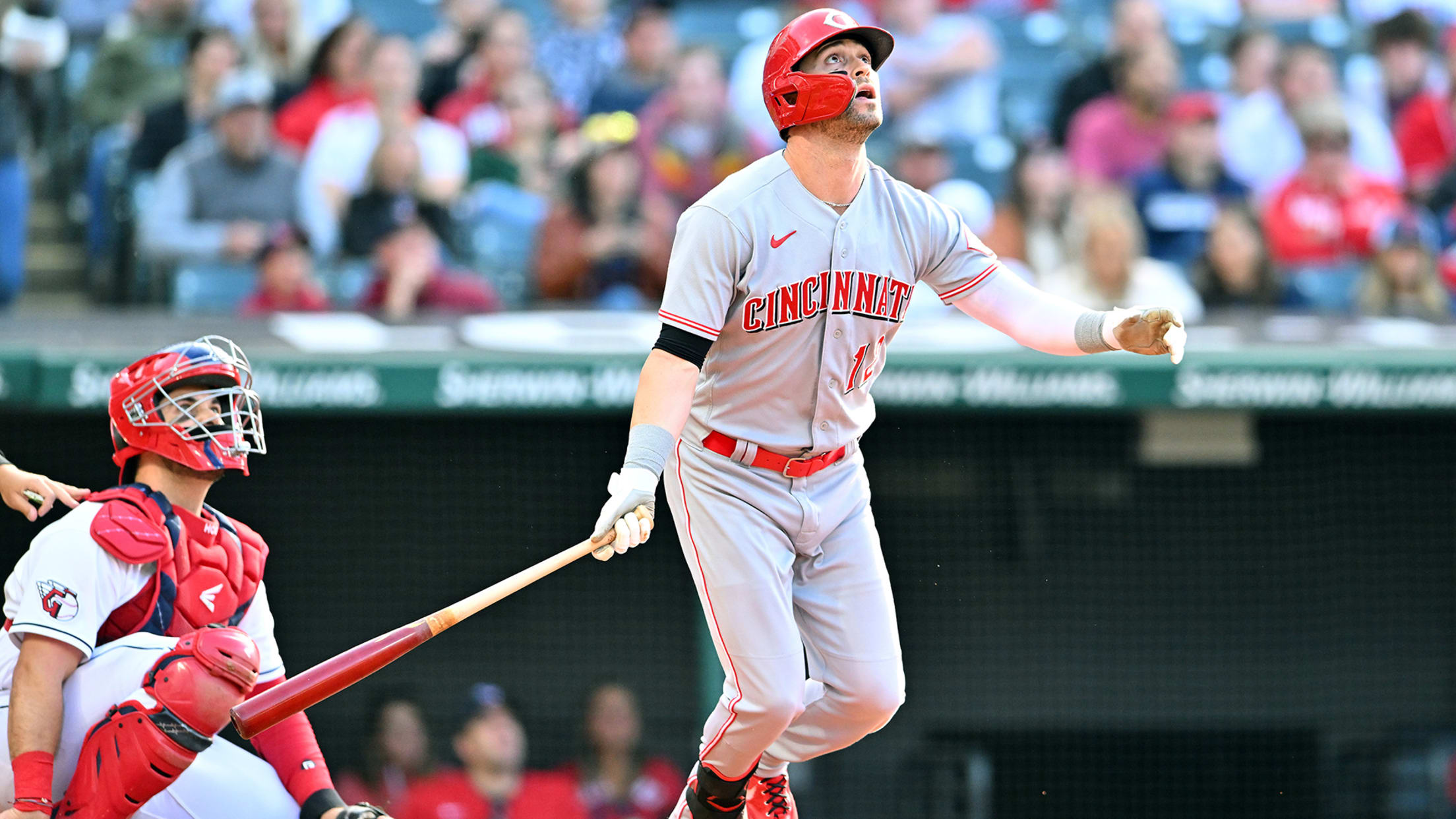 CLEVELAND -- Tyler Naquin opened the month of May filling in for the injured Jonathan India as the Reds leadoff hitter, but couldn't shake a slump and also missed time on the COVID IL. On May 8, manager David Bell moved Naquin down in the order and he's batted fifth,
Injuries & Moves: Votto off COVID IL; Aquino returns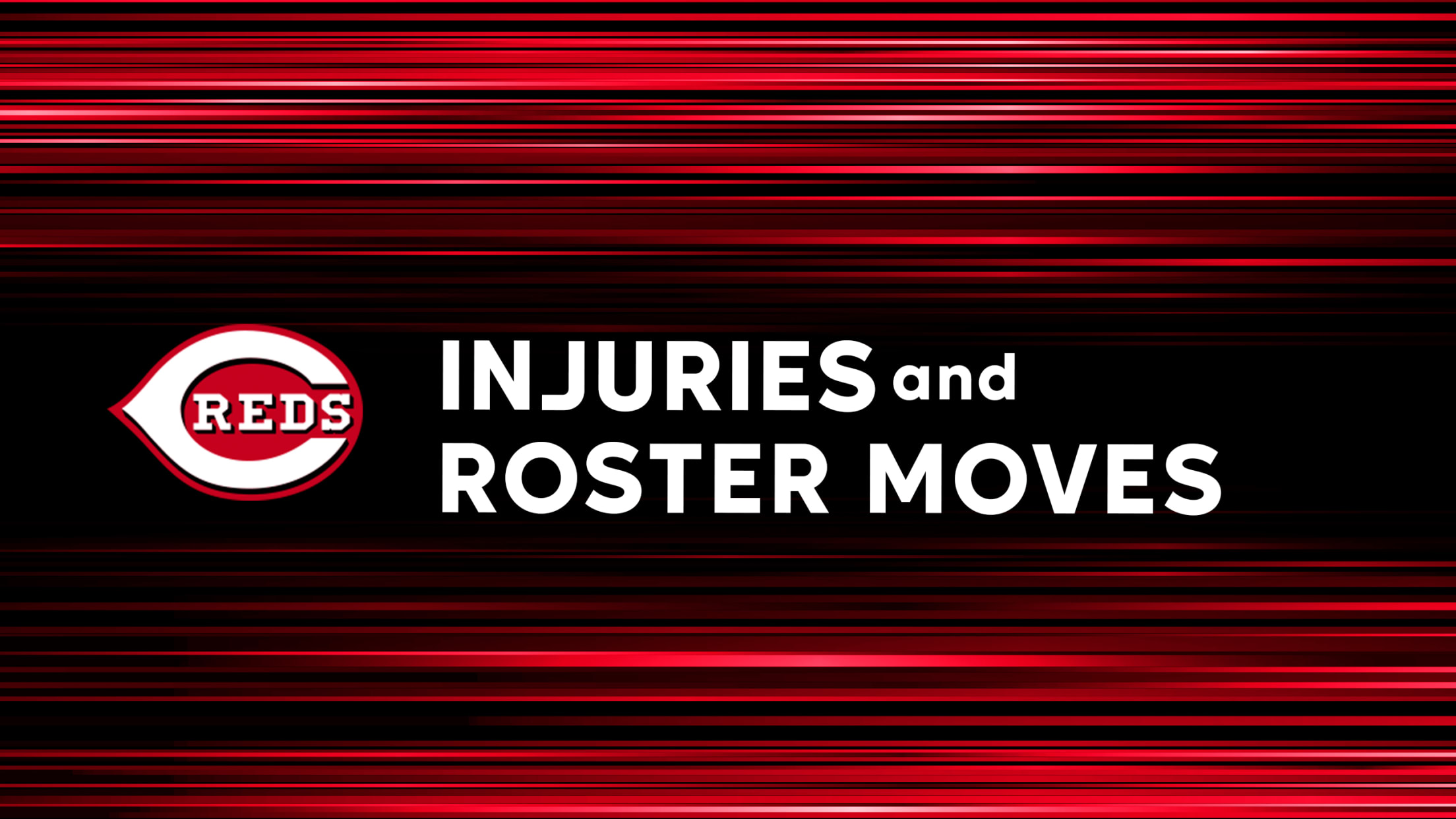 Keep track of the Reds' recent transactions and injury updates throughout the season.
Ashcraft joins big league taxi squad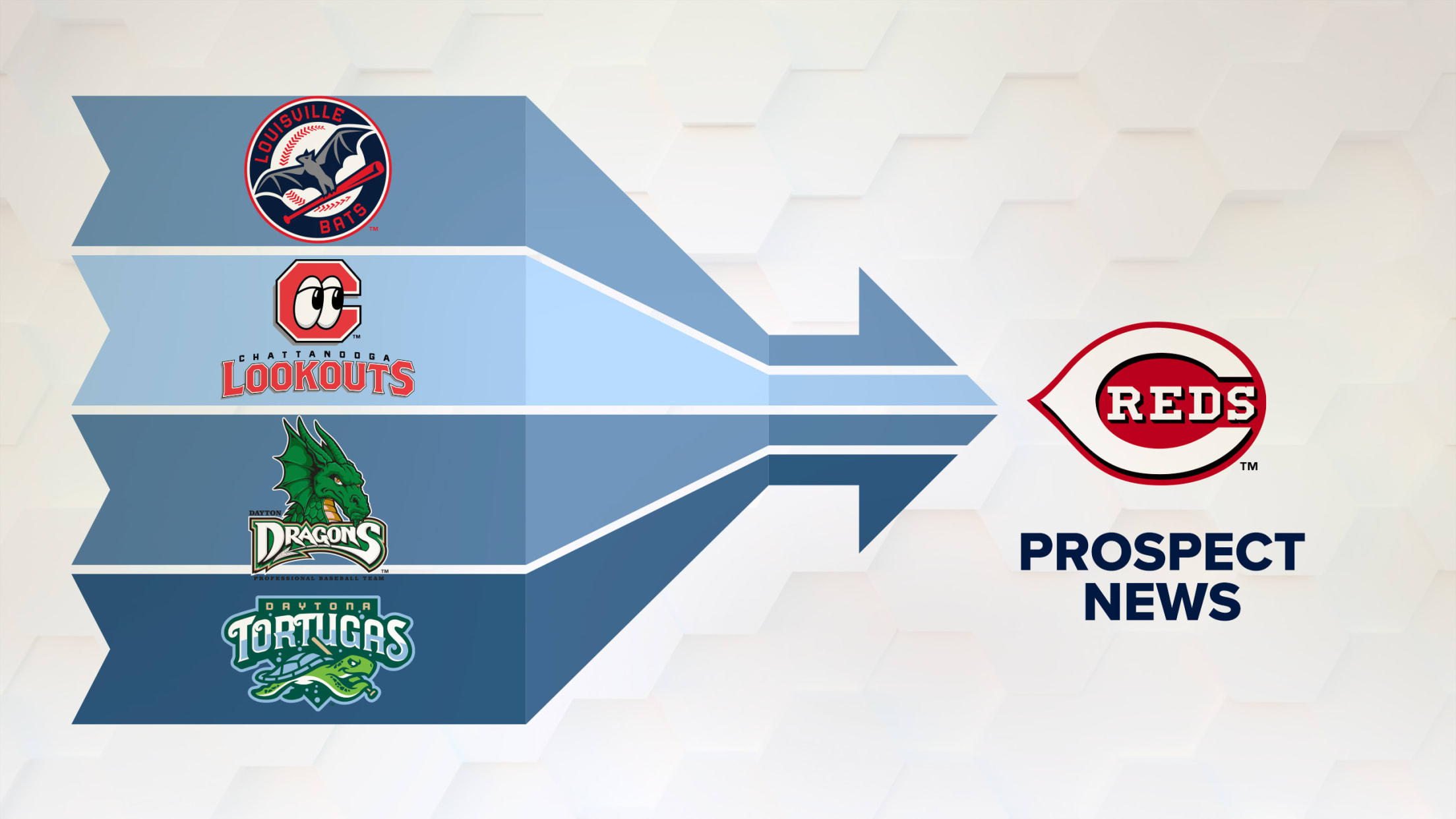 Welcome to the Reds prospect update, where you'll find news, promotions and standout performances, all year long.
Each team's top power prospect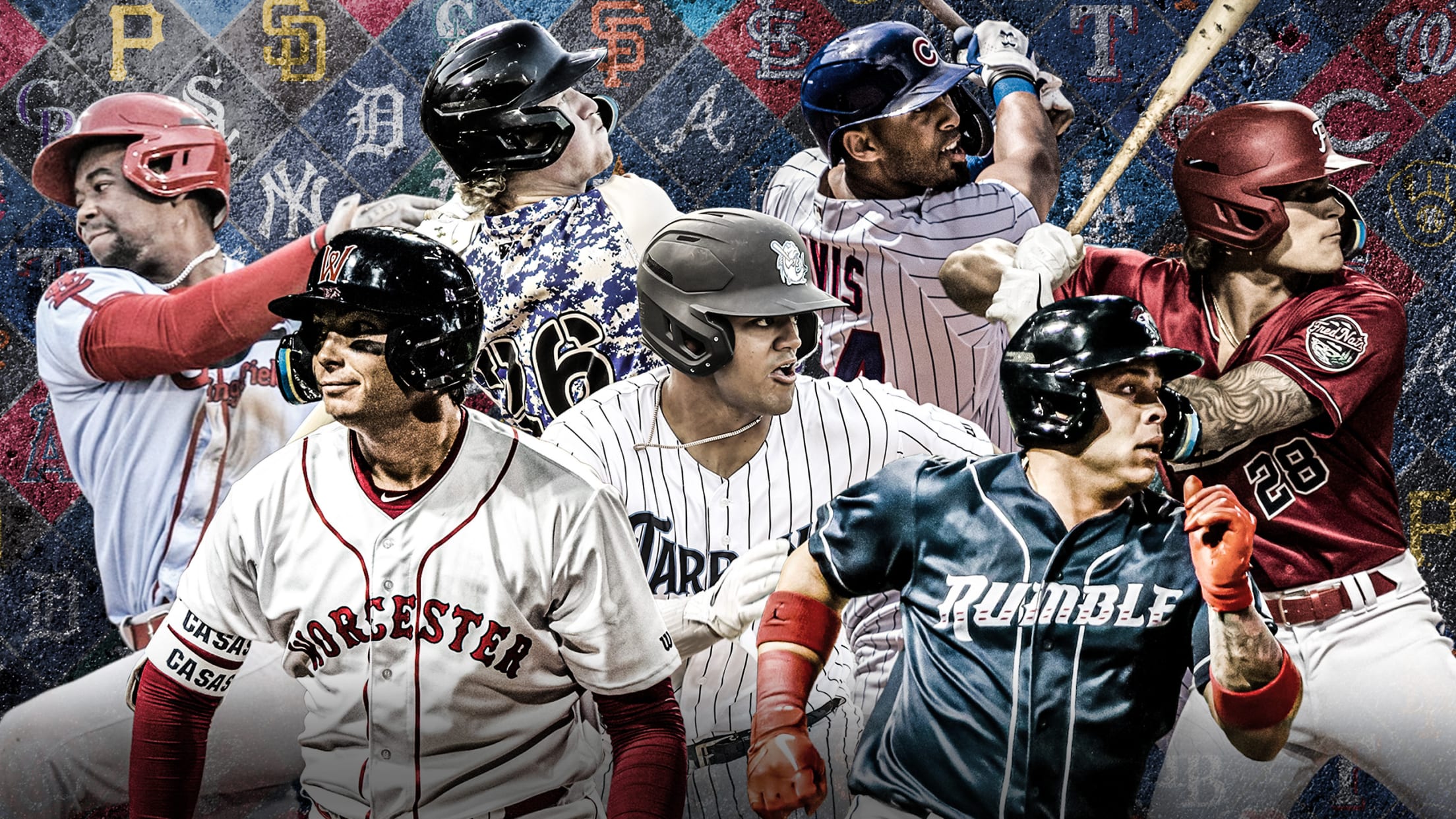 MLB's four highest averages of home runs per game occurred in the previous five seasons. While balls aren't traveling as far in 2022, there's still no shortage of power, with clubs homering nearly once per game, a rate that should rise as the weather warms up. More home run hitters
Rookie sensation Díaz on dominant debut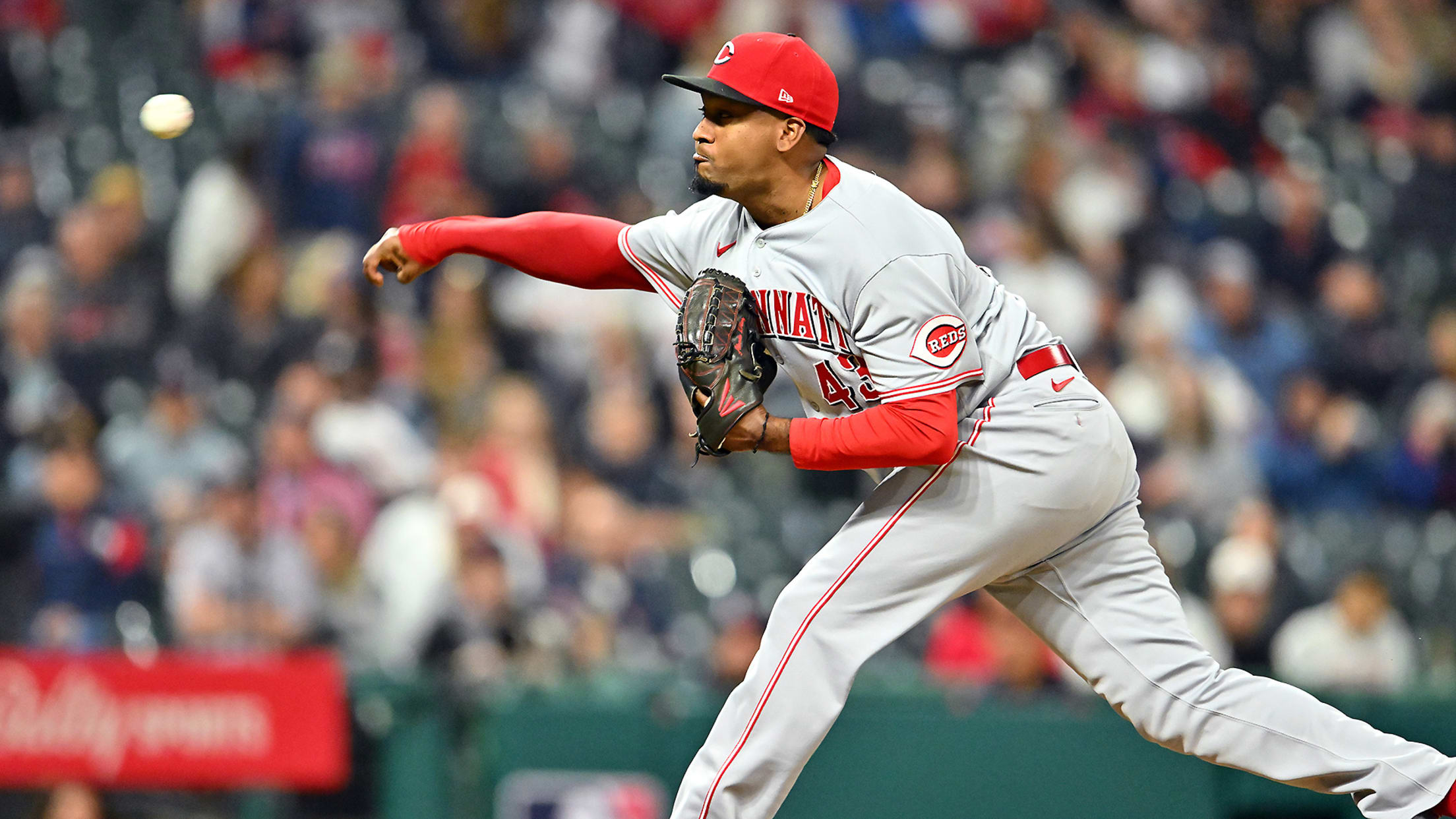 This story was excerpted from Mark Sheldon's Reds Beat newsletter. To read the full newsletter, click here. And subscribe to get it regularly in your inbox.
Díaz K's All-Star for adrenaline-filled first career save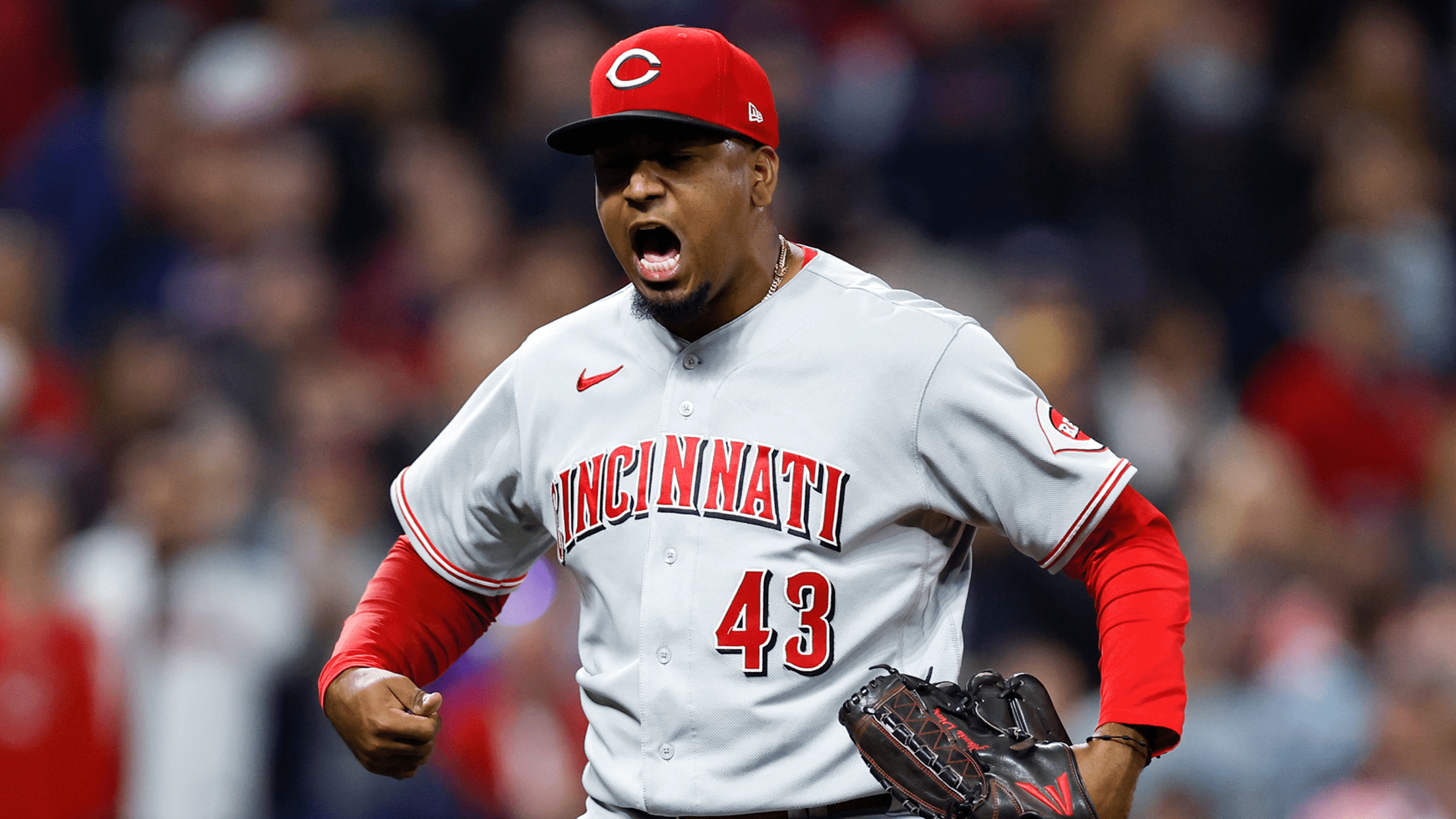 CLEVELAND -- Before he could notch his first save in the Major Leagues, Reds rookie Alexis Díaz backed himself into a tight jam and had to battle his way out against one of the toughest hitters in baseball. Díaz used a sweeping 86.8 mph slider to strike out José Ramírez
1 prospect for each team ready to make an impact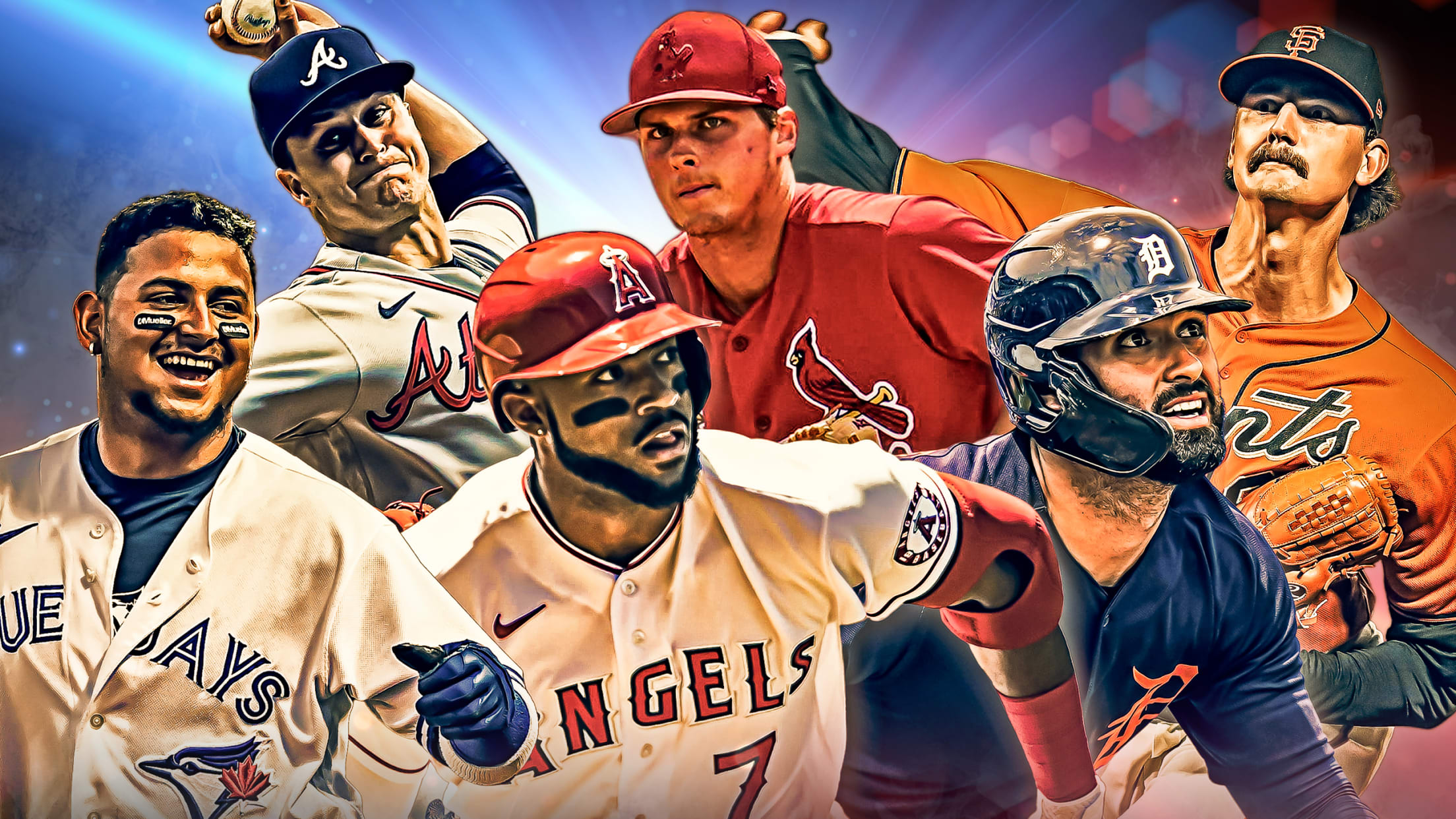 Tomorrow, tomorrow, I love ya, tomorrow. You're always a day away. Every MLB team always has an eye on the future. The same goes for the high-ranking prospects and Minor Leaguers wondering when they will get their chance to prove their worth in the Majors. For the prospects listed below,
CIN-CLE postponed Wed.; makeup today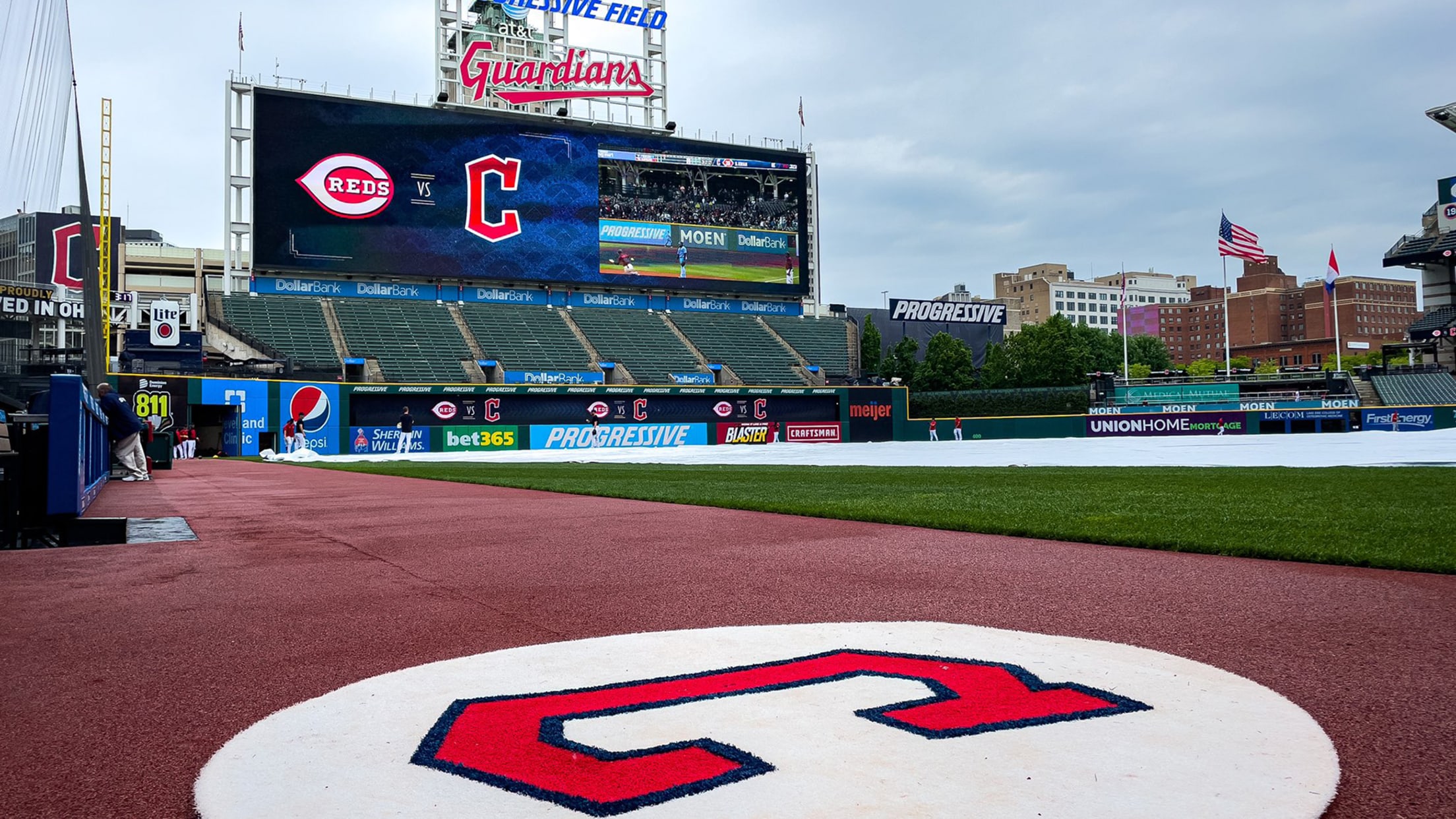 CLEVELAND -- The Cleveland Guardians announced Wednesday's game against the Cincinnati Reds has been postponed due to inclement weather and will be rescheduled as a 1:10 p.m. ET game on Thursday, May 19. Gates will open at 12:00 p.m. Fans with tickets to today's game can attend tomorrow's game without
Local HS stars get taste of Majors during Big League Weekend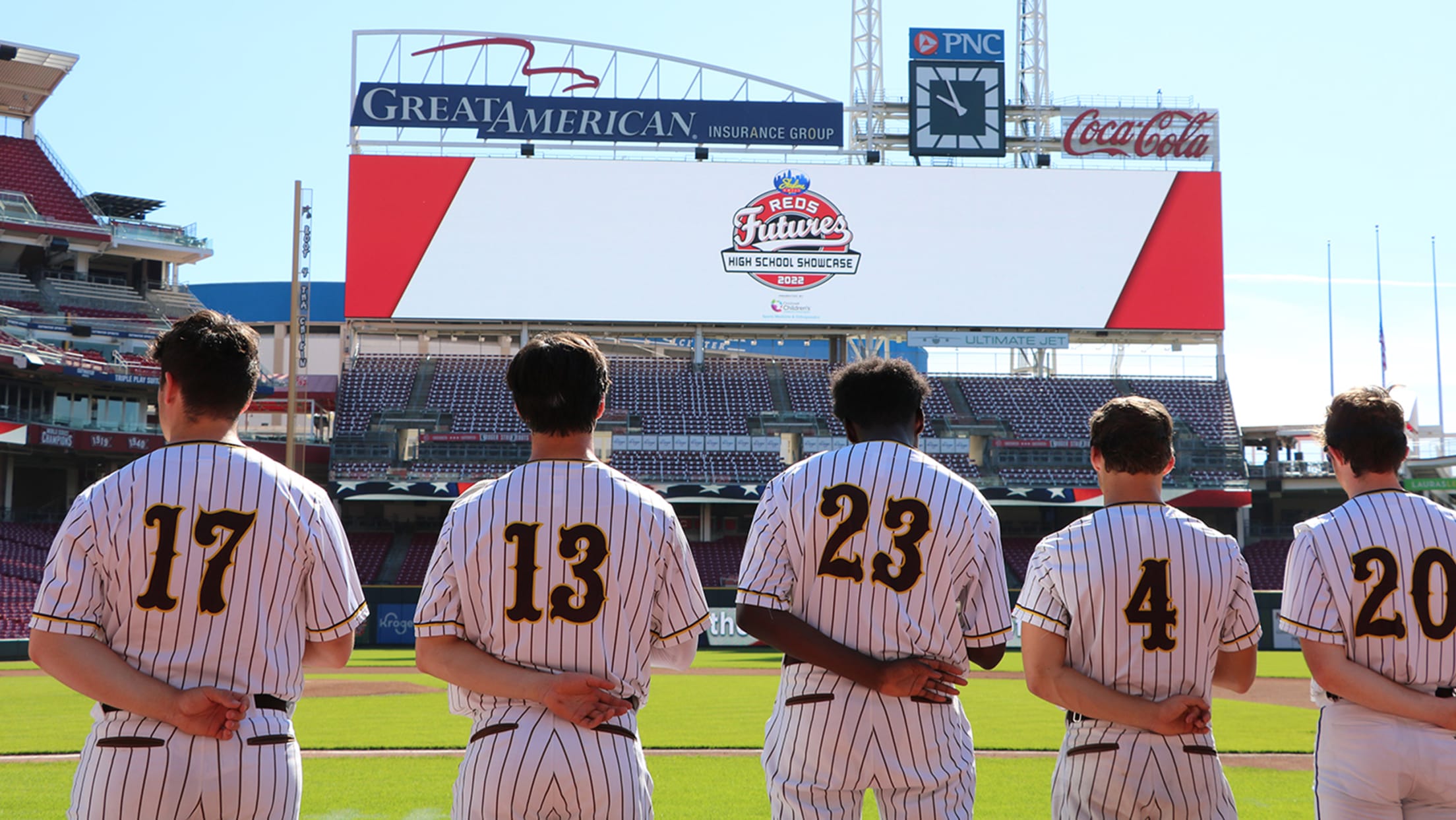 Great American Ball Park recently hosted five local high school baseball games during the annual "Big League Weekend," which concluded the 11th annual Skyline Chili Reds Futures High School Showcase presented by Cincinnati Children's Sports Medicine & Orthopaedics. This year's Showcase featured 86 baseball and softball teams from 81 Greater
Hunter Greene: By the numbers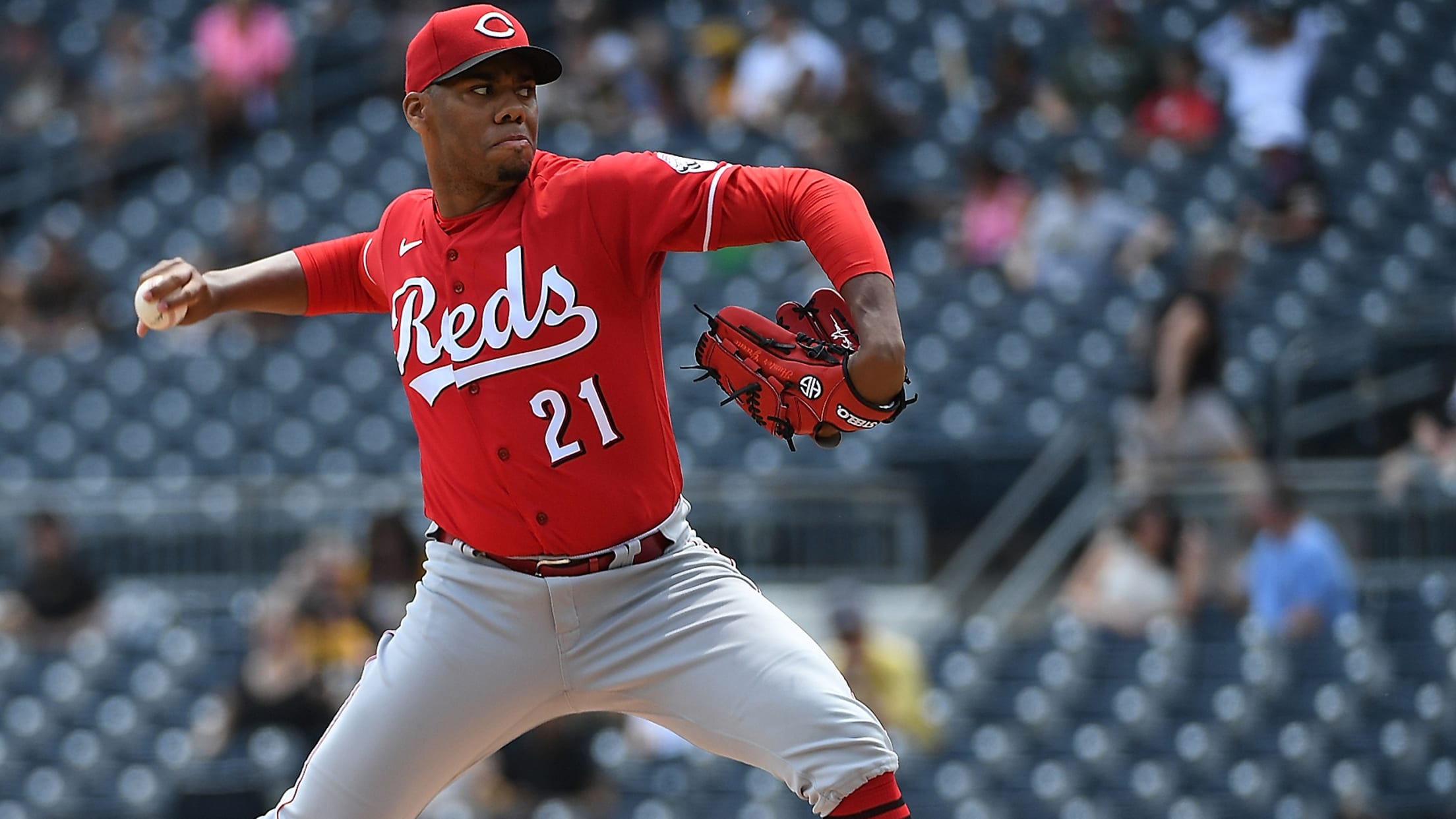 PITTSBURGH -- Through seven starts in the big leagues, Reds top prospect Hunter Greene has provided a wide spectrum in his efforts. We've seen no-hit type stuff like on Sunday during a crushing 1-0 loss to the Pirates. Greene has also been roughed up badly and has had some middling
Greene sublime, but Reds lose without allowing a hit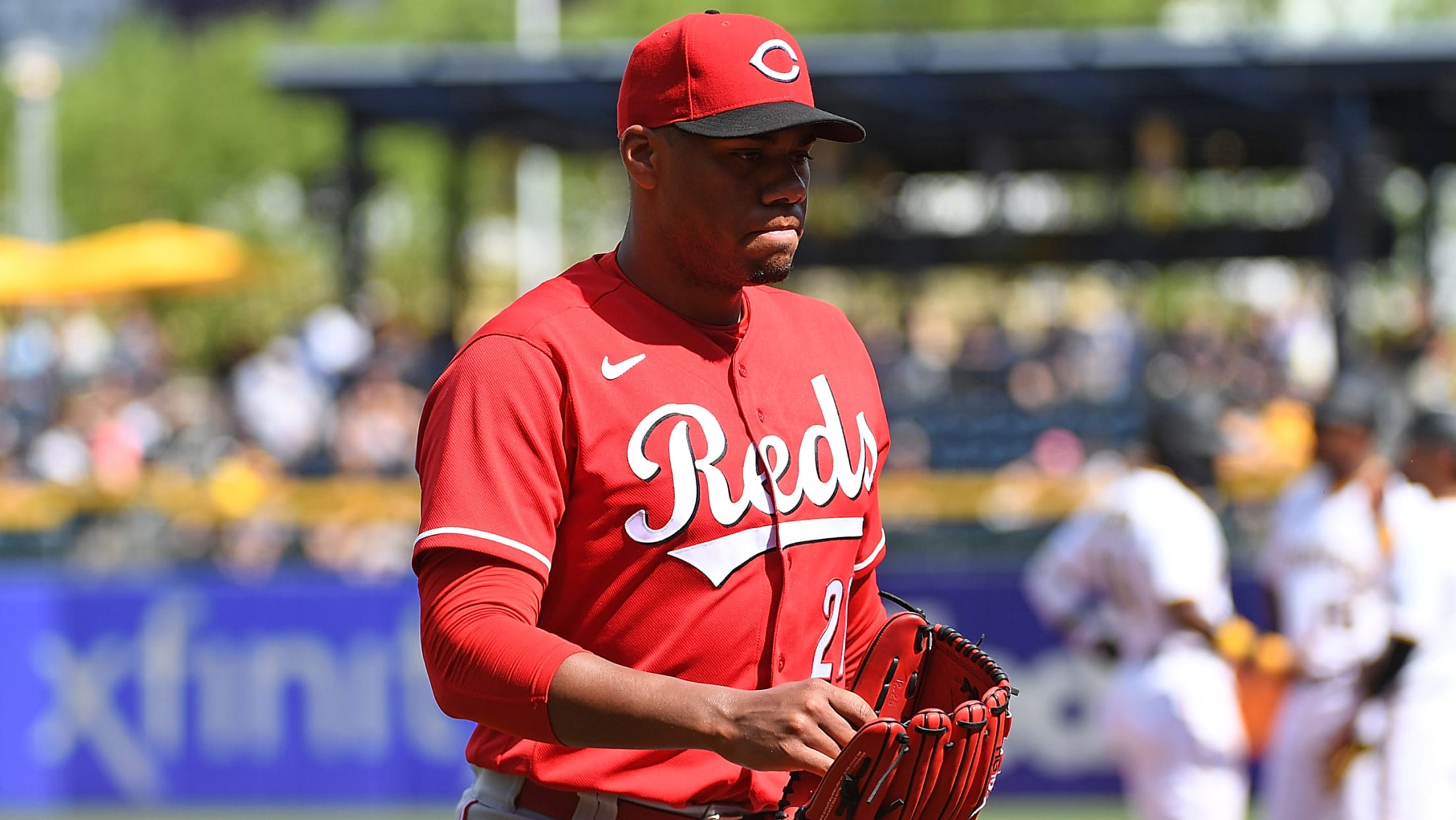 PITTSBURGH -- Two Reds pitchers, namely top prospect Hunter Greene, didn't allow a hit to the Pirates on Sunday afternoon, but there was no rejoicing, no celebrating and worst of all for the team -- no winning. Instead there was only heartbreak following a 1-0 Cincinnati loss to Pittsburgh at
Díaz brothers part of history with saves on same day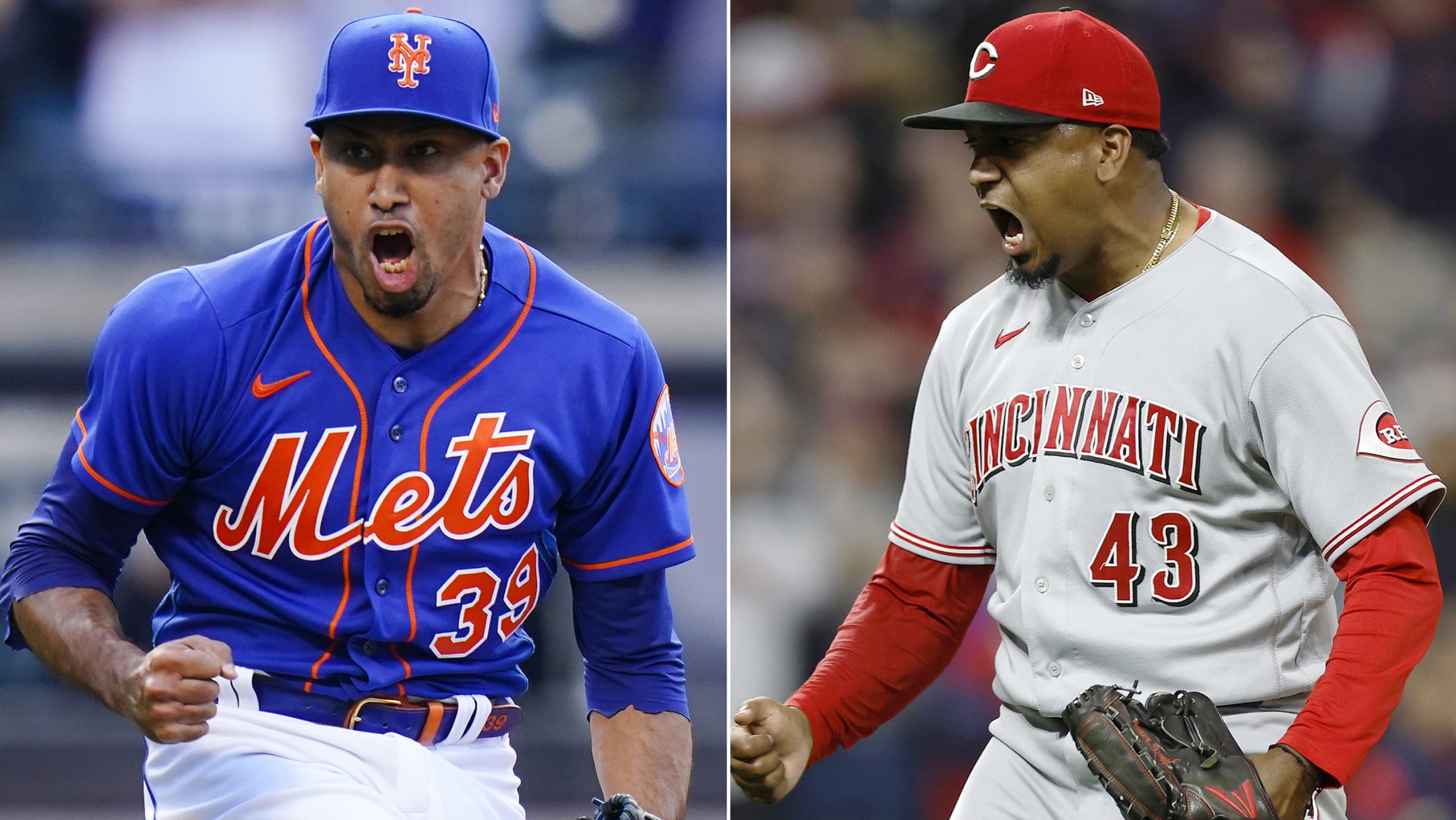 Tuesday was a very special day for the Díaz family, as brothers Edwin Díaz of the Mets and Alexis Díaz of the Reds accomplished a feat only two other pairs of siblings have done in AL/NL history. The Díaz brothers became the third set of brothers to record a save
Castillo takes 'step in the right direction' vs. Bucs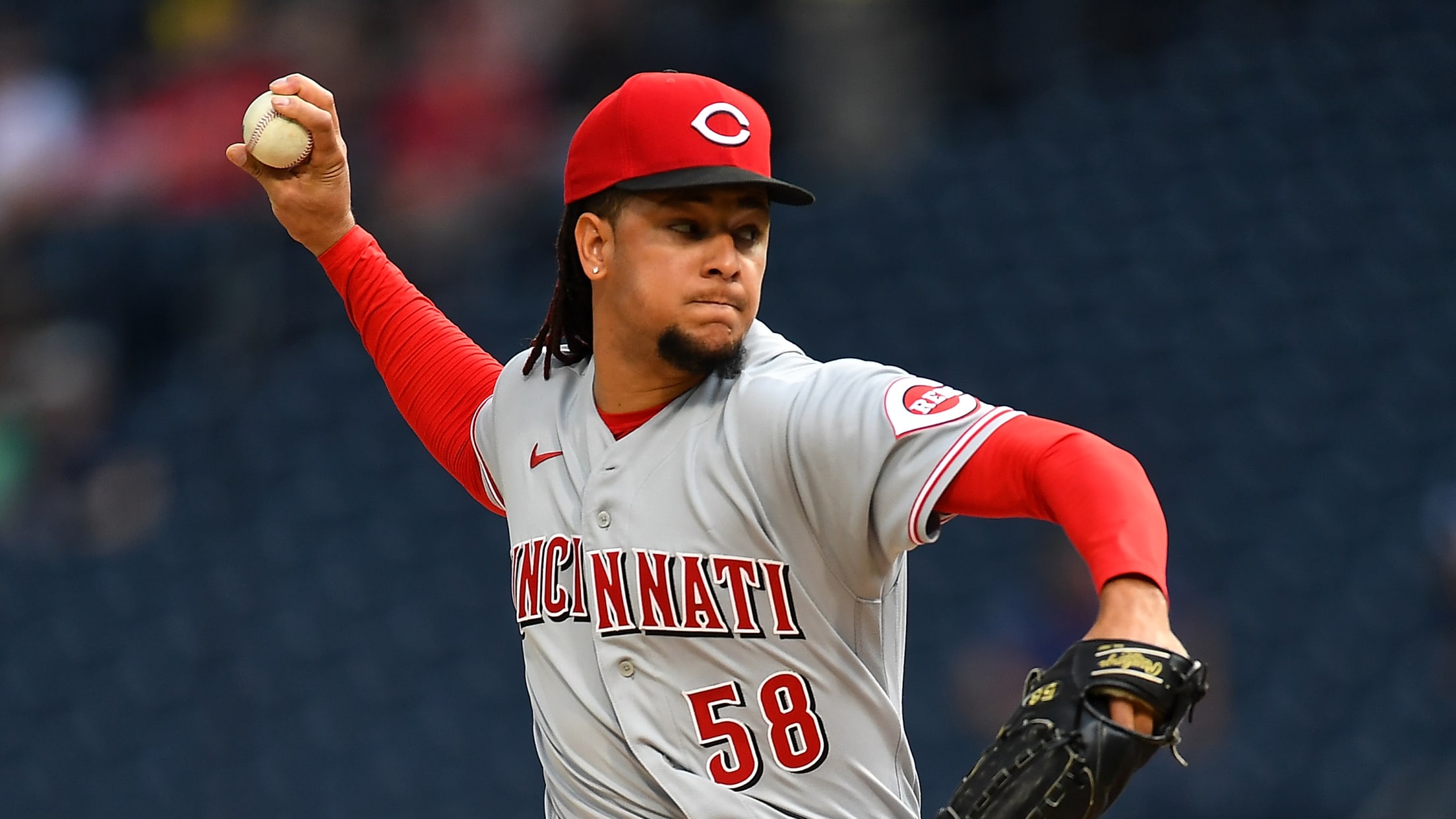 PITTSBURGH -- Luis Castillo didn't have his best stuff against the Pirates. Maybe it was a sign things wouldn't go the Reds ace starting pitcher's way when his pickoff move cost his team a run. As the recently hot Reds lineup was cooled off on Saturday during a 3-1 loss
LHP Detwiler, who considered retiring, joins Reds
13-year vet gives team a lefty look in relief; Dugger DFA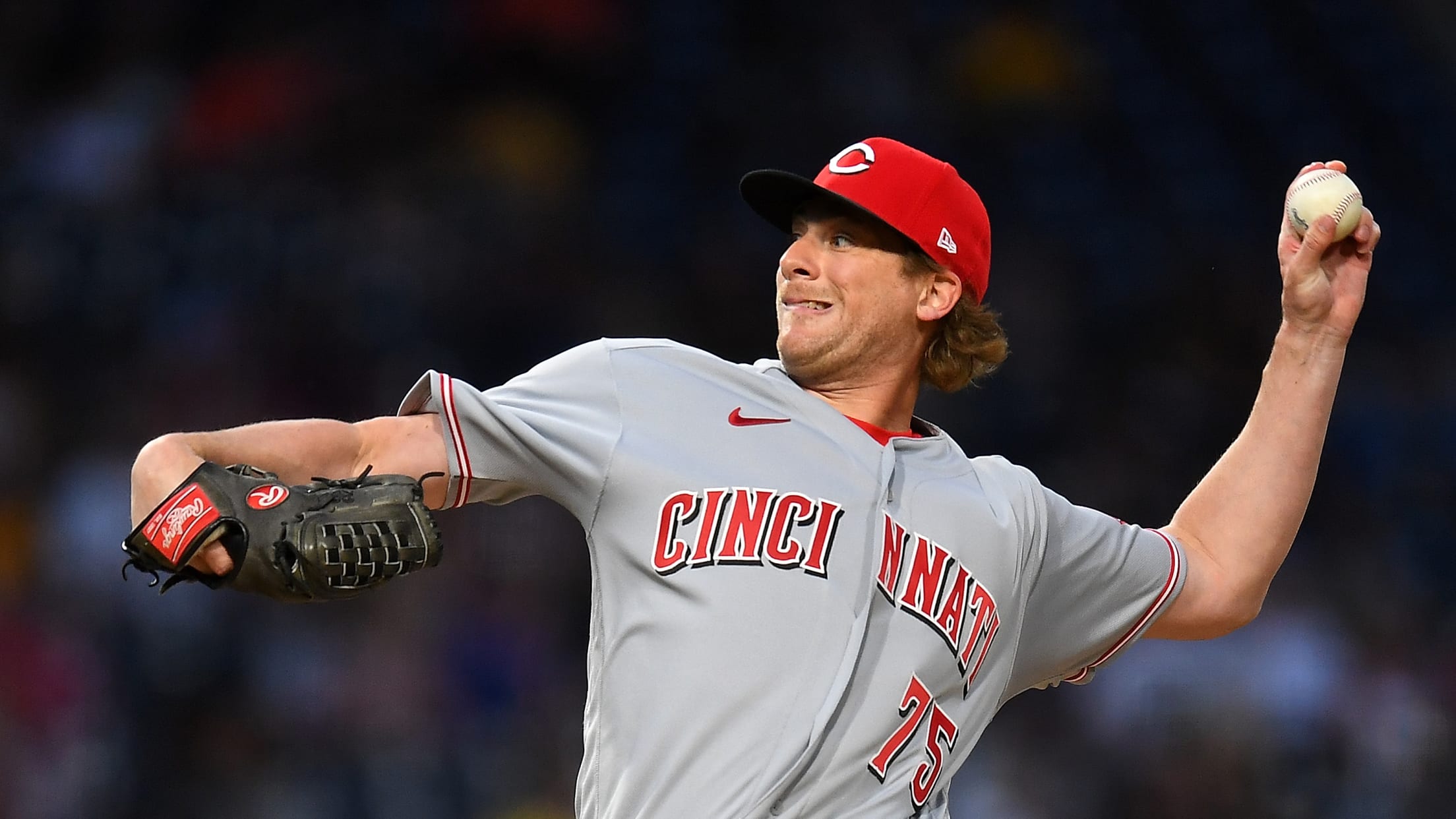 PITTSBURGH -- As his offseason as a free agent stretched through all of the abbreviated Spring Training without a signing, veteran left-handed pitcher Ross Detwiler contemplated retiring. But on Opening Day, Detwiler signed a Minor League contract with the Reds. Then, on Saturday, the 36-year-old had his contract selected from
More of the same in Double-A for Abbott, who keeps racking up K's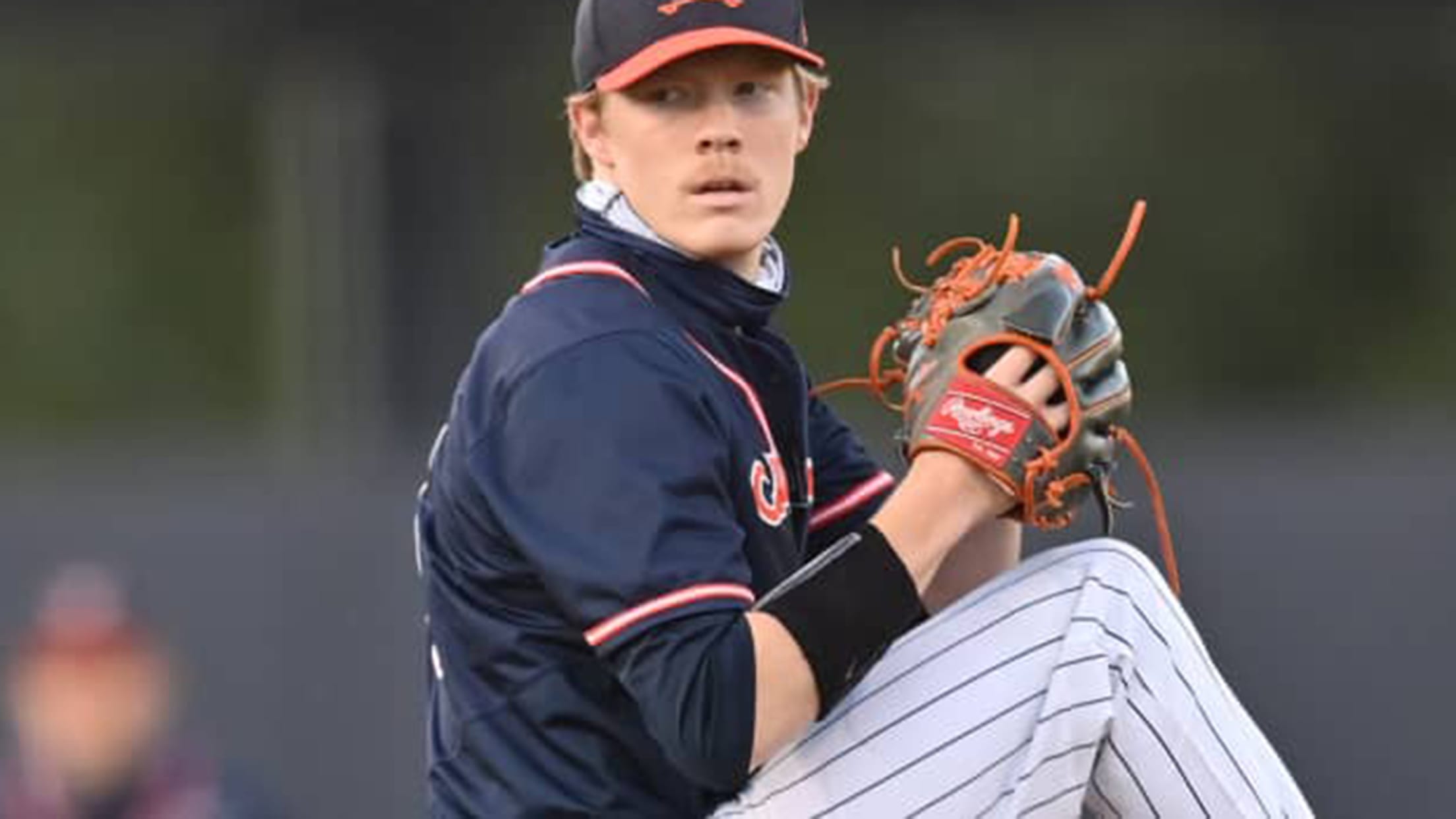 It may have been his Double-A debut, but nothing seemed to have changed for the Reds' No. 13 prospect, Andrew Abbott. The 22-year-old left-hander was promoted to Chattanooga on May 10 after spending a month carving through opposing batters with High-A Dayton, striking out 40 over 27 innings and pitching
Moustakas (2 HRs) getting 'dangerous' at plate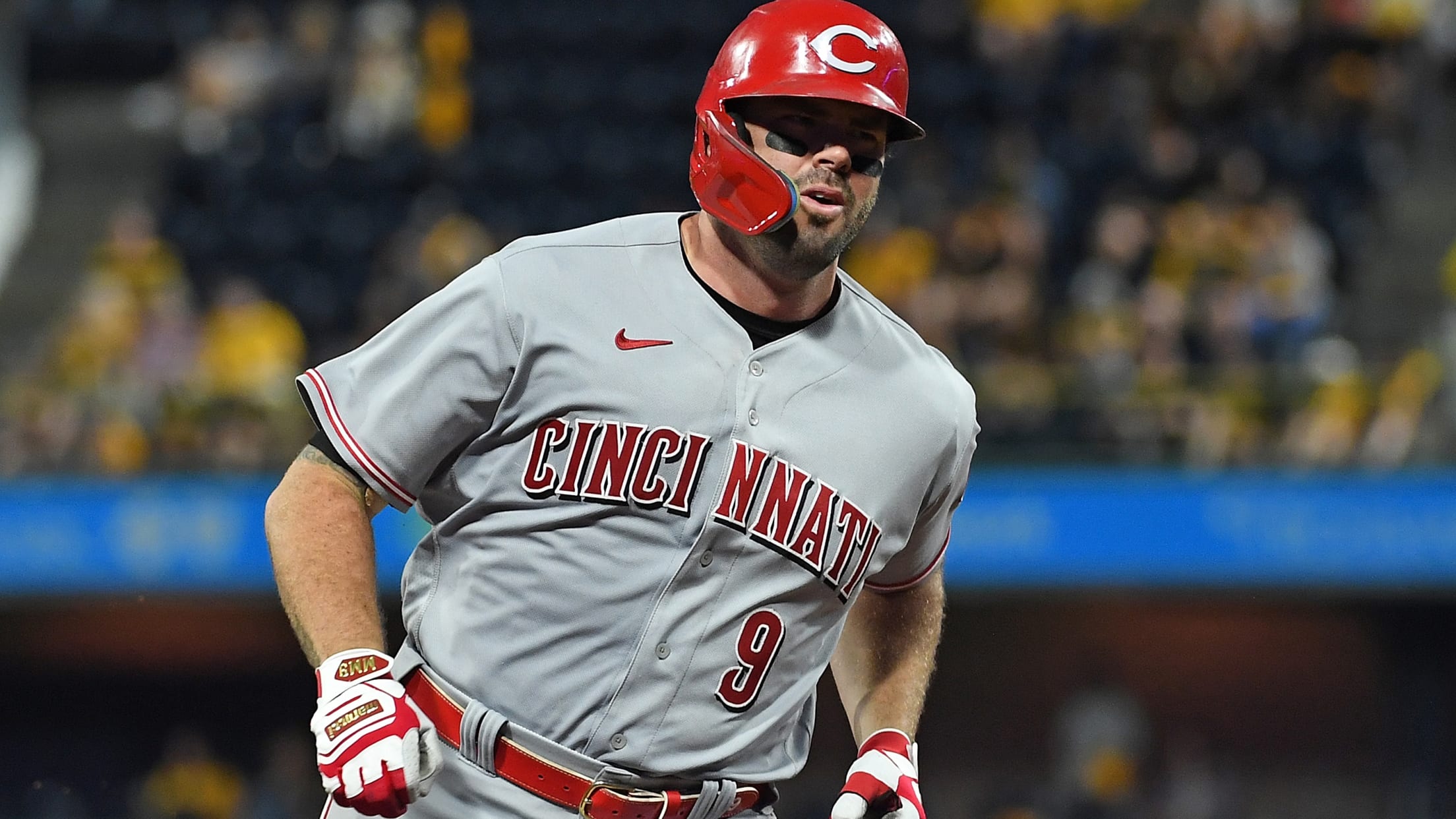 PITTSBURGH -- Don't blame Mike Moustakas for savoring this a little bit. The third baseman is having the kind of offensive production he envisioned when he signed with the Reds. As Cincinnati zoomed to an 8-2 win over the Pirates on Friday at PNC Park, Moustakas hit two home runs,
Gutierrez bumped from Reds rotation; headed to bullpen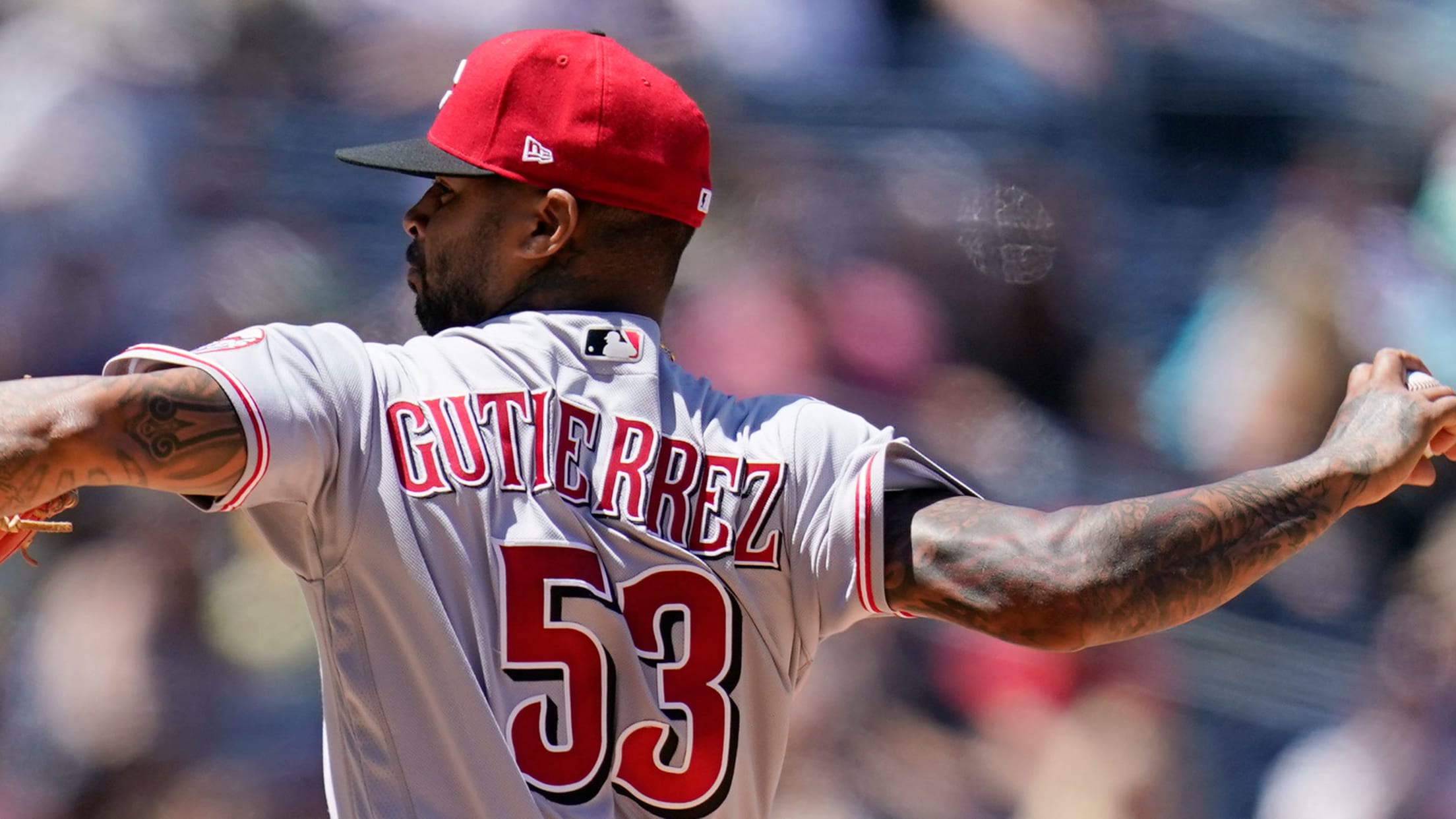 PITTSBURGH -- In each of his six starts for the Reds this season, Vladimir Gutierrez has been hit hard while struggling to command his pitches. On Friday, manager David Bell revealed that Gutierrez will be dropped from the rotation and be available as a reliever out of the bullpen. "We
Overton 'super excited' to earn 1st MLB win
Righty bests former club, becomes first Reds starter to finish 6 frames in 2022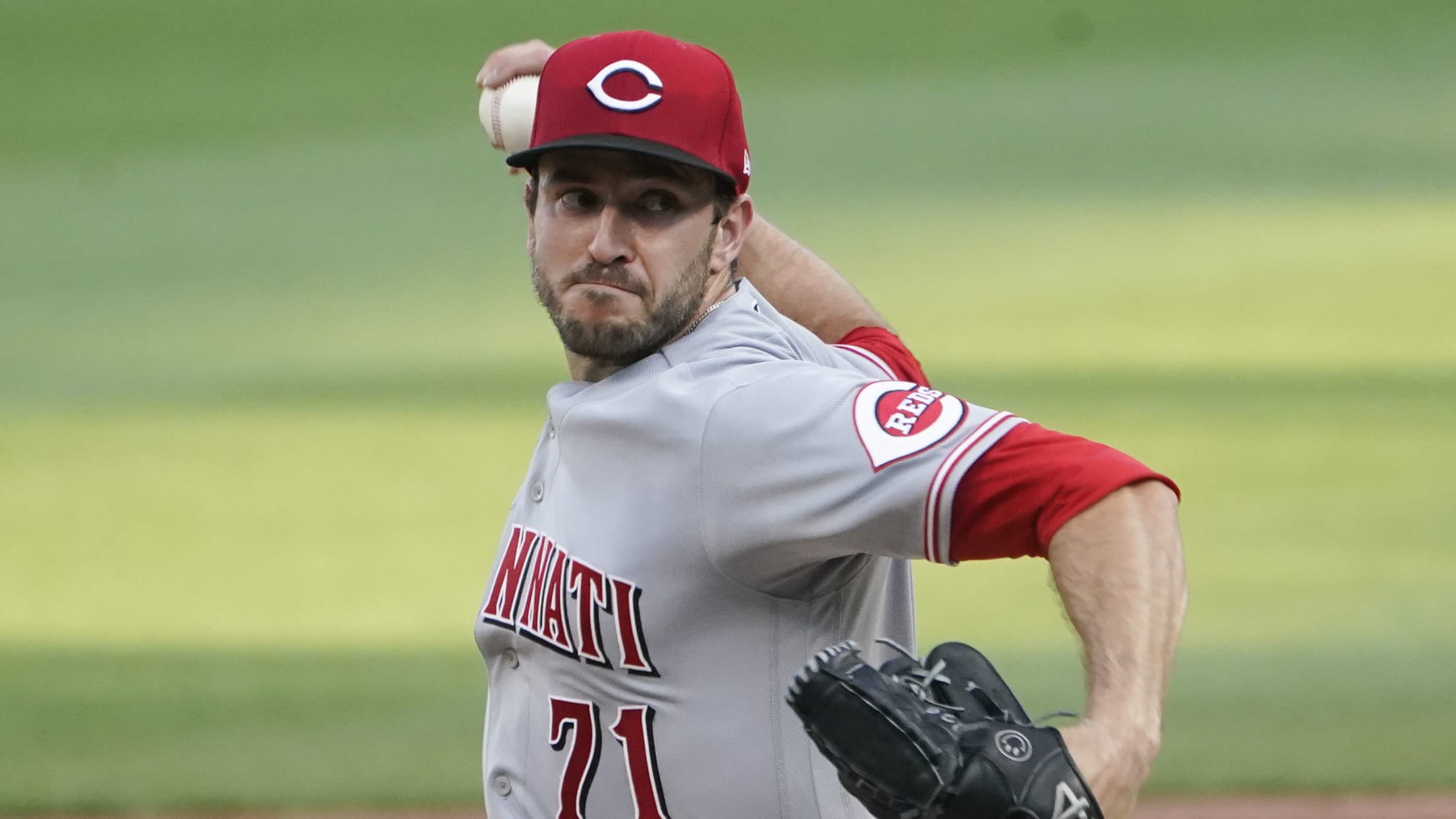 PITTSBURGH -- Despite the rotation's depth issues, few likely would have imagined that it would take until the 32nd game of the season for a Reds starting pitcher to complete six innings. Even fewer would have predicted that Connor Overton would be the first to do it. Overton's success is