DeSclafani strikes out career-best 11 batters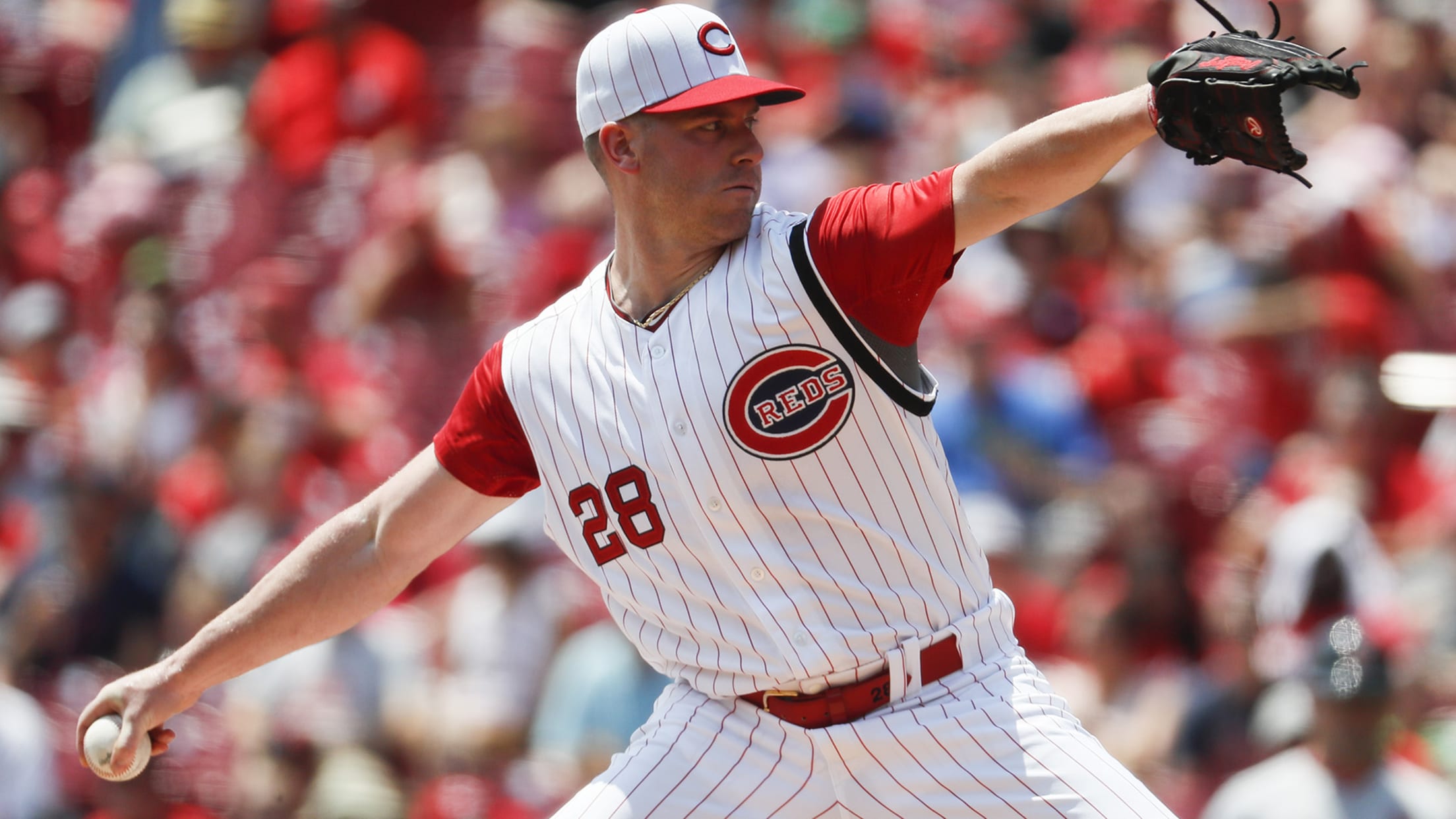 CINCINNATI -- Anthony DeSclafani was excellent Sunday. But unfortunately for the right-hander and the Reds, the team's offense continued its season-long struggles. The Cardinals prevailed 3-1 at Great American Ball Park, clinching a series victory and sending Cincinnati to its seventh loss in 10 games since the All-Star break. DeSclafani
Senzel out of lineup for 4th consecutive game
Iglesias returns from paternity list; Mahle throws side session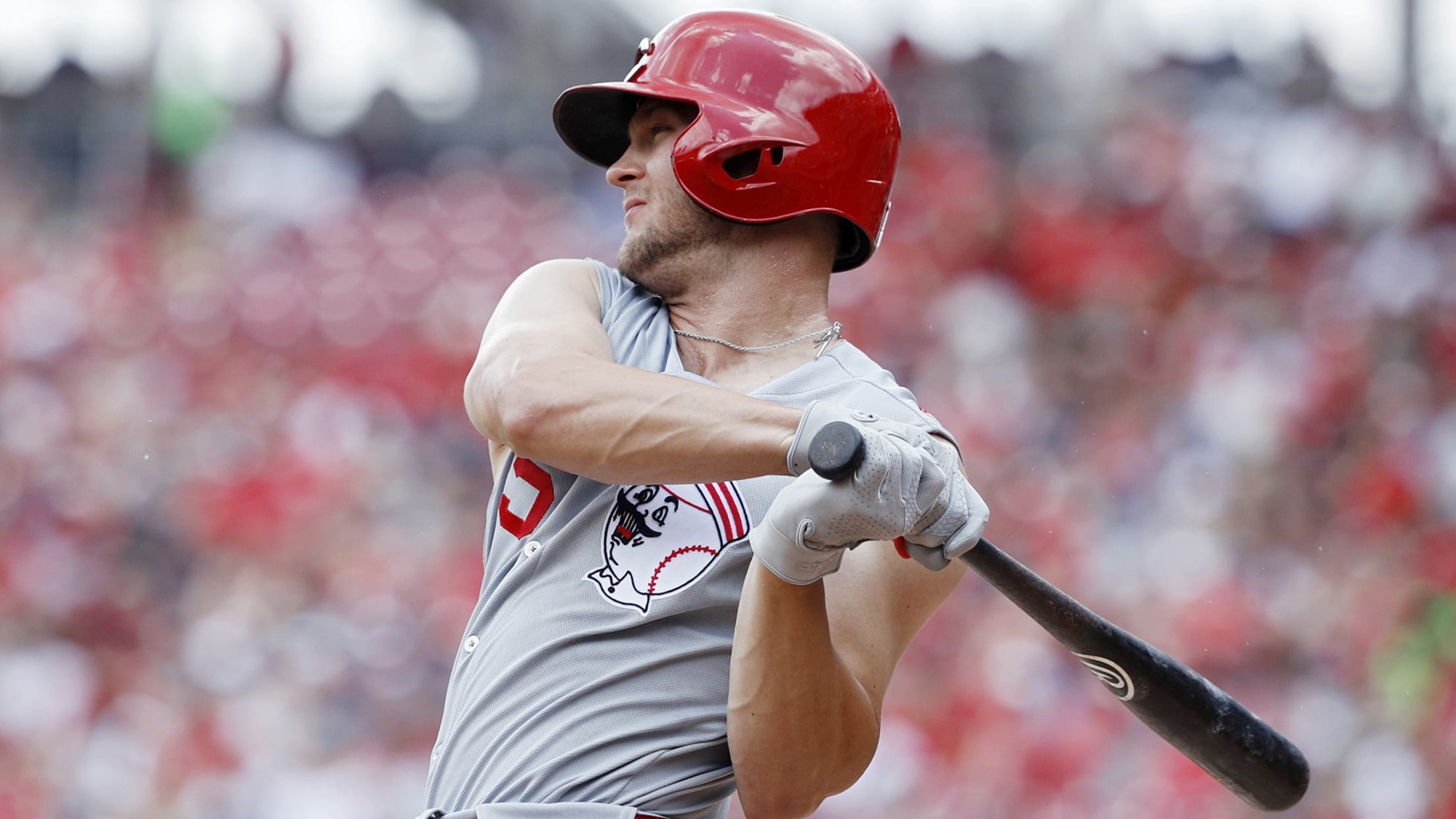 CINCINNATI -- Nick Senzel (right hamstring) did not start for the fourth straight game on Sunday. After missing Thursday and Friday's games, Senzel entered Saturday's 3-2 Reds victory as a pinch-runner and played an inning in center field. "We're going to give it one more day just to be sure,
Sunday's top prospect performers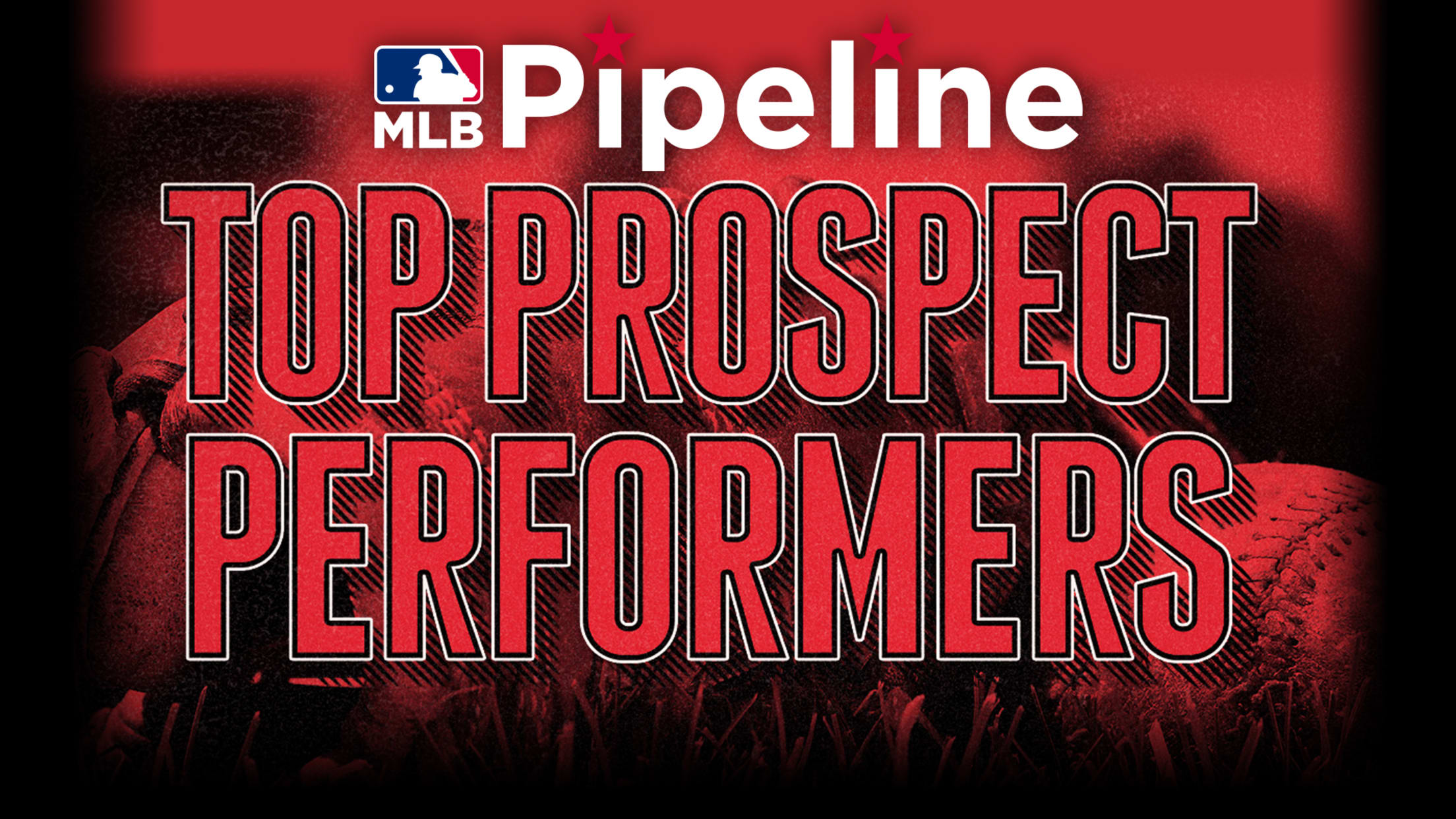 Here's a look at Sunday's top Minor League performers from each team's Top 30 Prospects list: AMERICAN LEAGUE EAST Blue Jays: Kevin Smith, SS/3B (No. 5) -- 3-for-4, 2 R, HR, 4 RBI, BB (Double-A New Hampshire) Smith put the Fisher Cats on the board in the first inning with
VanMeter makes his 1st homer worth the wait
Castillo gives up just one run in six innings as Reds end four-game skid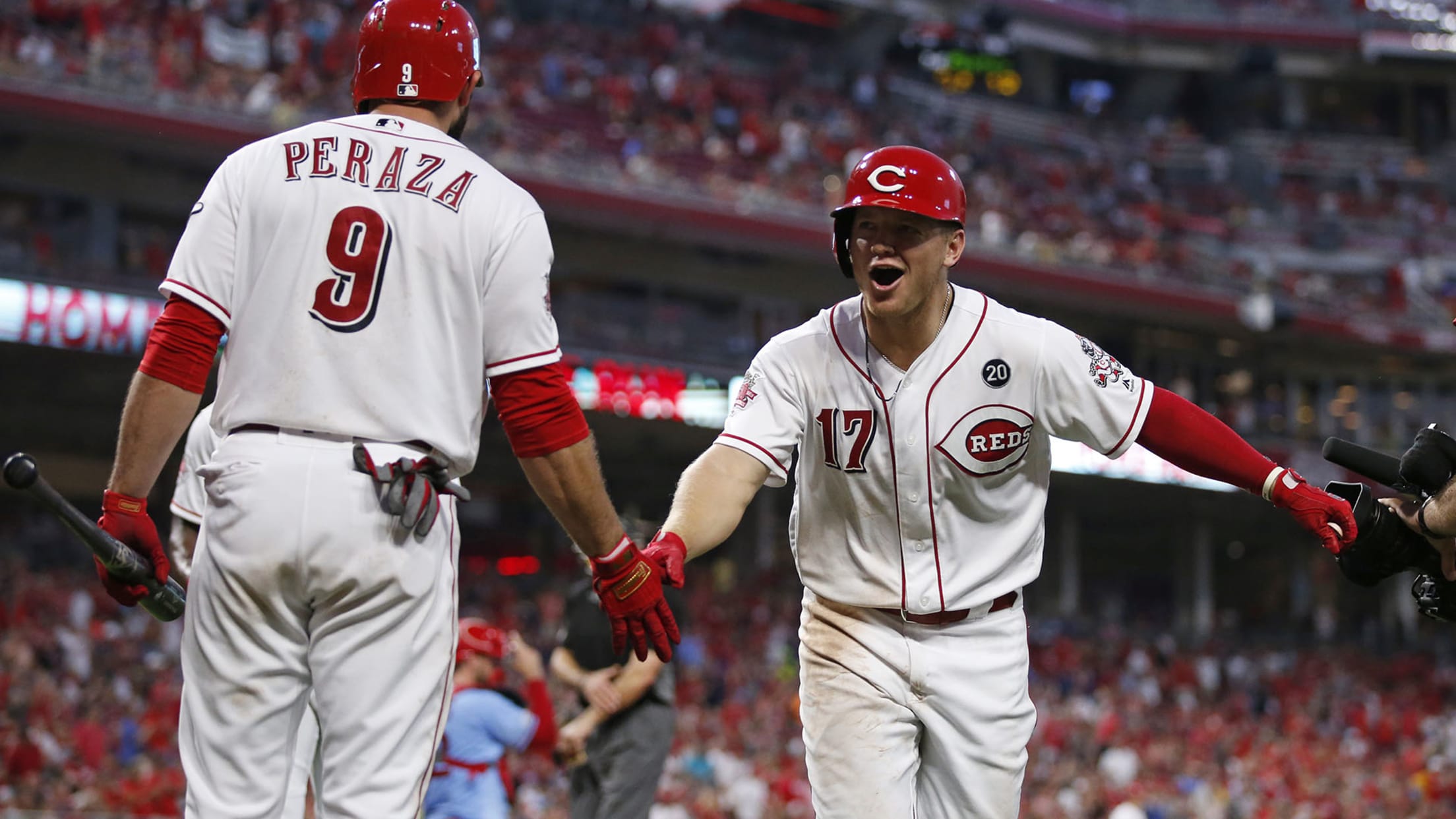 CINCINNATI -- Reds rookie utility player Josh VanMeter hit 14 home runs over 49 games for Triple-A Louisville this season. But heading into the seventh inning vs. the Cardinals on Saturday night, he was still waiting for his first drive to clear the fences in the big leagues after 49
Iglesias, Garrett rejoin Reds' bullpen
Mahle hopeful on sore hammy; Lavarnway starts strong; Hughes struggles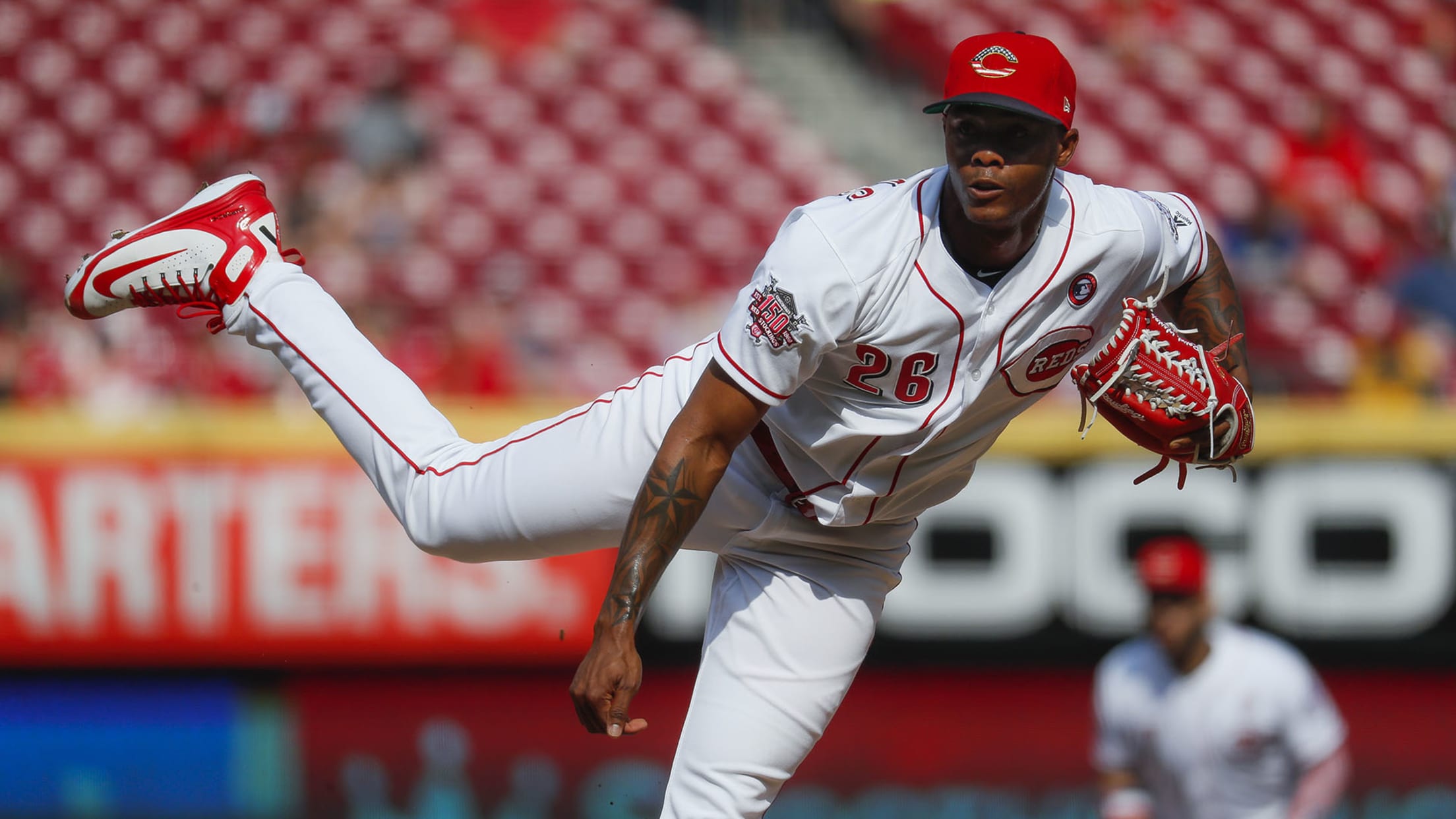 CINCINNATI -- The struggling Reds bullpen got its two best relievers back on Saturday. Closer Raisel Iglesias was activated from the three-day paternity list, while lefty setup man Amir Garrett came off the 10-day injured list. To make room on the roster, right-handed relievers Matt Bowman and Jimmy Herget were
Sunk by the 6th: Reds' early lead evaporates
In club debut, Lavarnway socks pair of homers, drives in six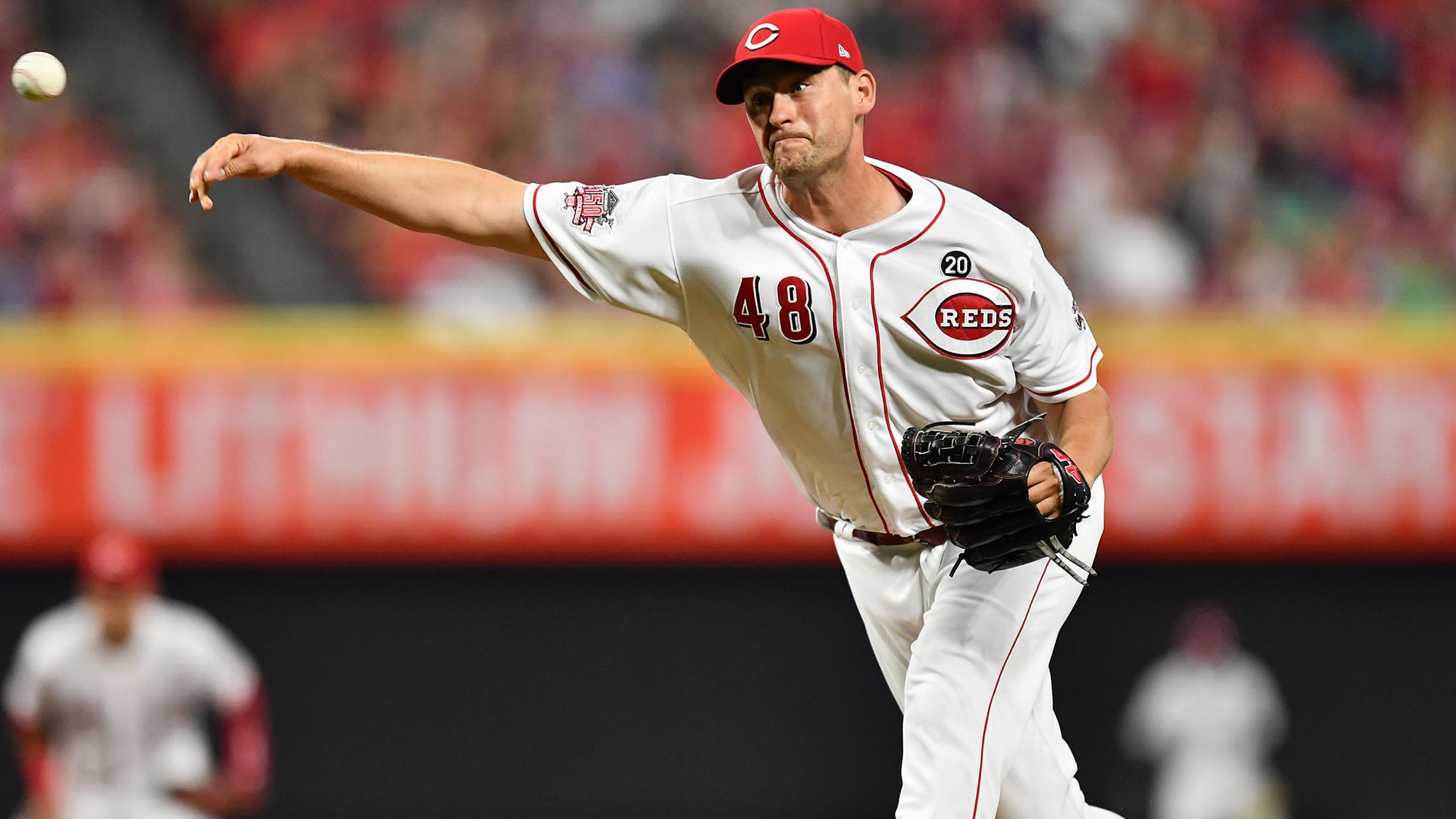 CINCINNATI -- In the midst of Friday's game against the Cardinals, the Reds announced that injured reliever Amir Garrett's rehab assignment game for Triple-A Louisville was scratched because of travel issues flying to Scranton-Wilkes Barre. Normally, that wouldn't be too significant, but any delay in Cincinnati getting its best reliever
Bell sets single-season club record for ejections
Skipper tossed for 7th time in 2019; Suarez also given the hook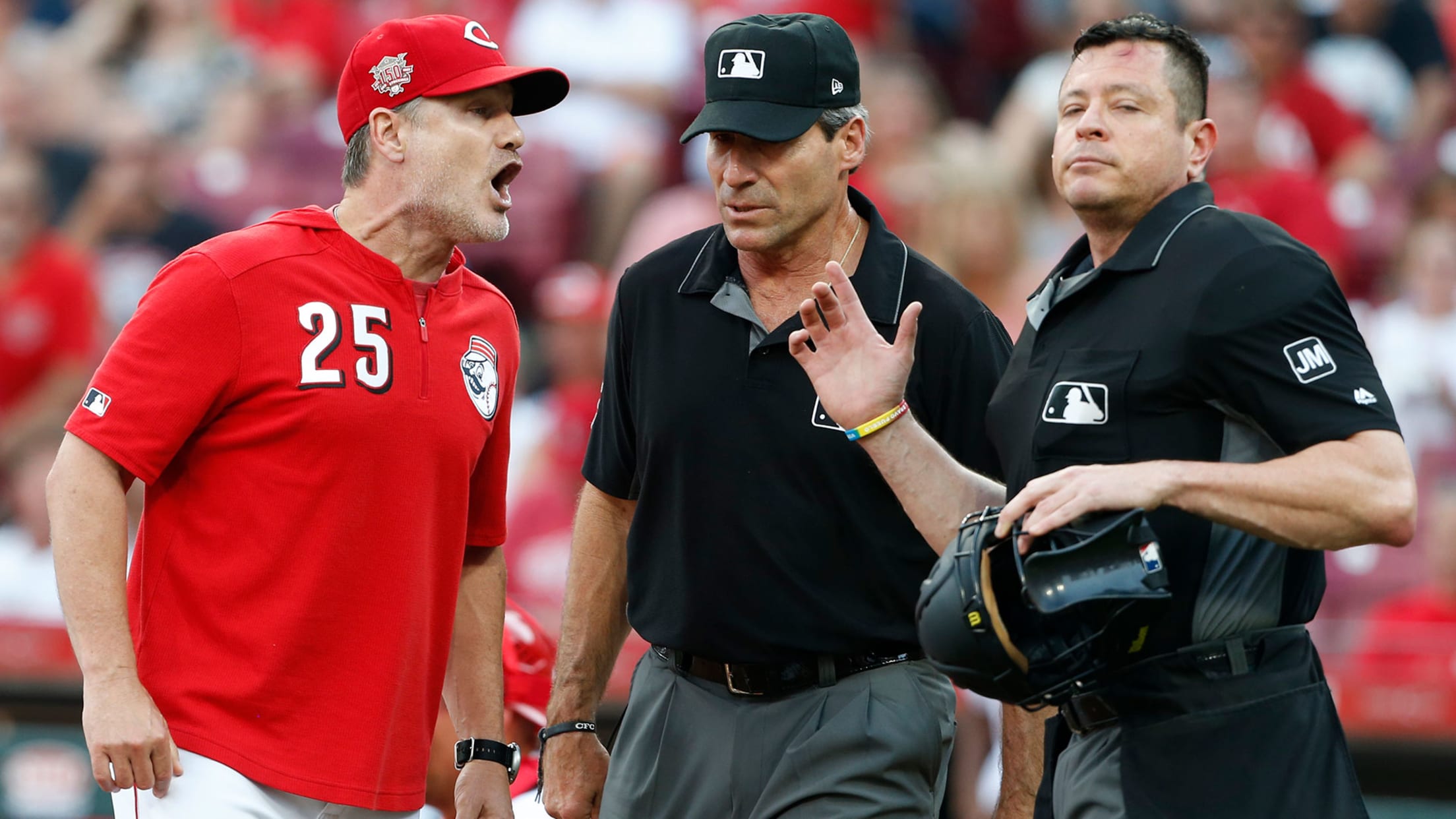 CINCINNATI -- Reds third baseman Eugenio Suarez was ejected for arguing balls in strikes after the first inning and manager David Bell was also tossed after a prolonged argument on behalf of his player. Both men had to watch Cincinnati's 12-11 loss to the Cardinals from the clubhouse. Bell is
Bell gives vote of confidence ahead of Deadline
Reds skipper on club: 'We have to get better, we know that'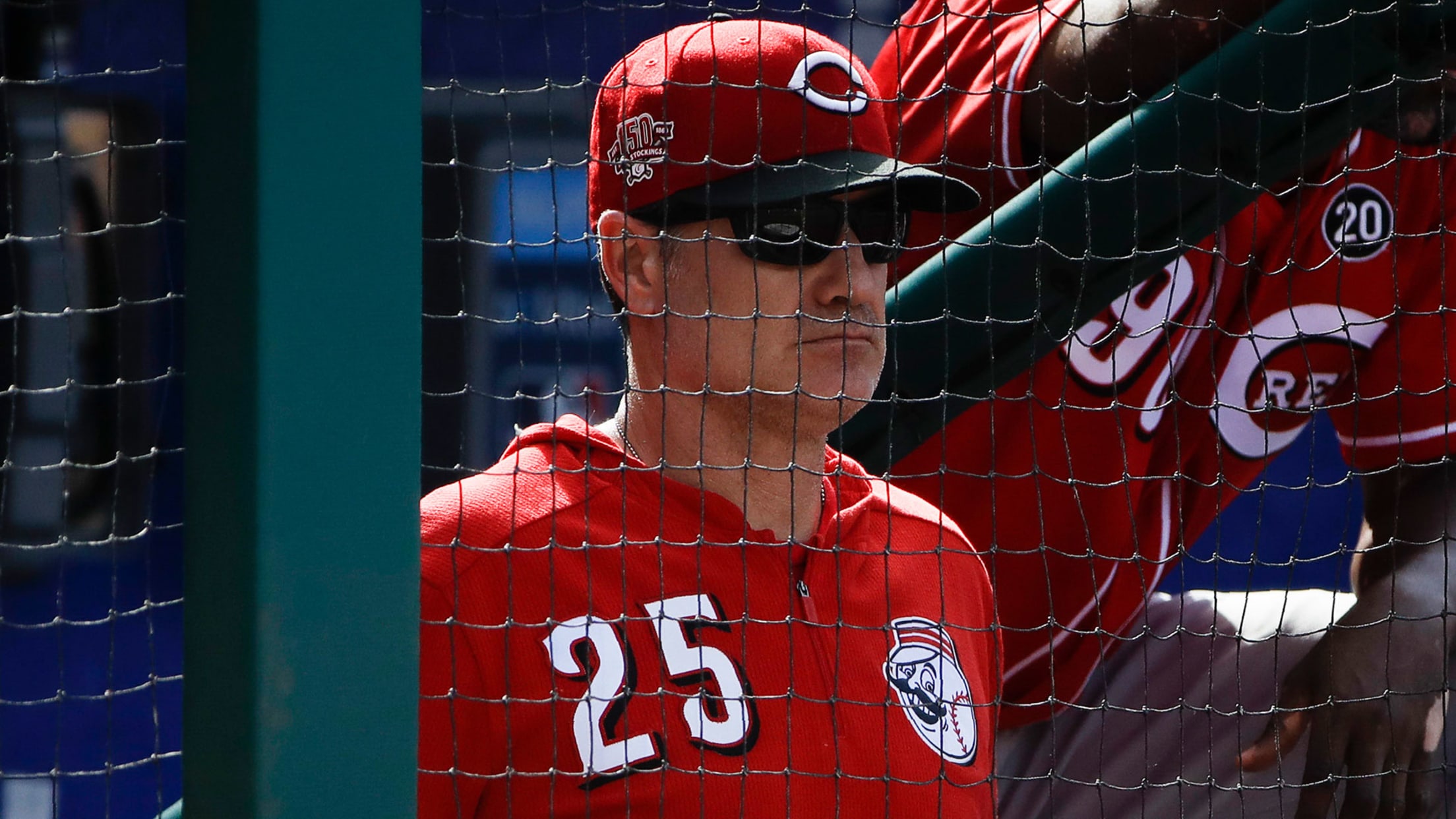 CINCINNATI -- When your team is competitive, but still at the bottom of the division, upgrades are certainly warranted. On Friday, when asked if he felt whether the Reds should make additions ahead of the July 31 Trade Deadline, manager David Bell seemed to simultaneously feel both in favor and
Depleted bullpen leaves few options for Reds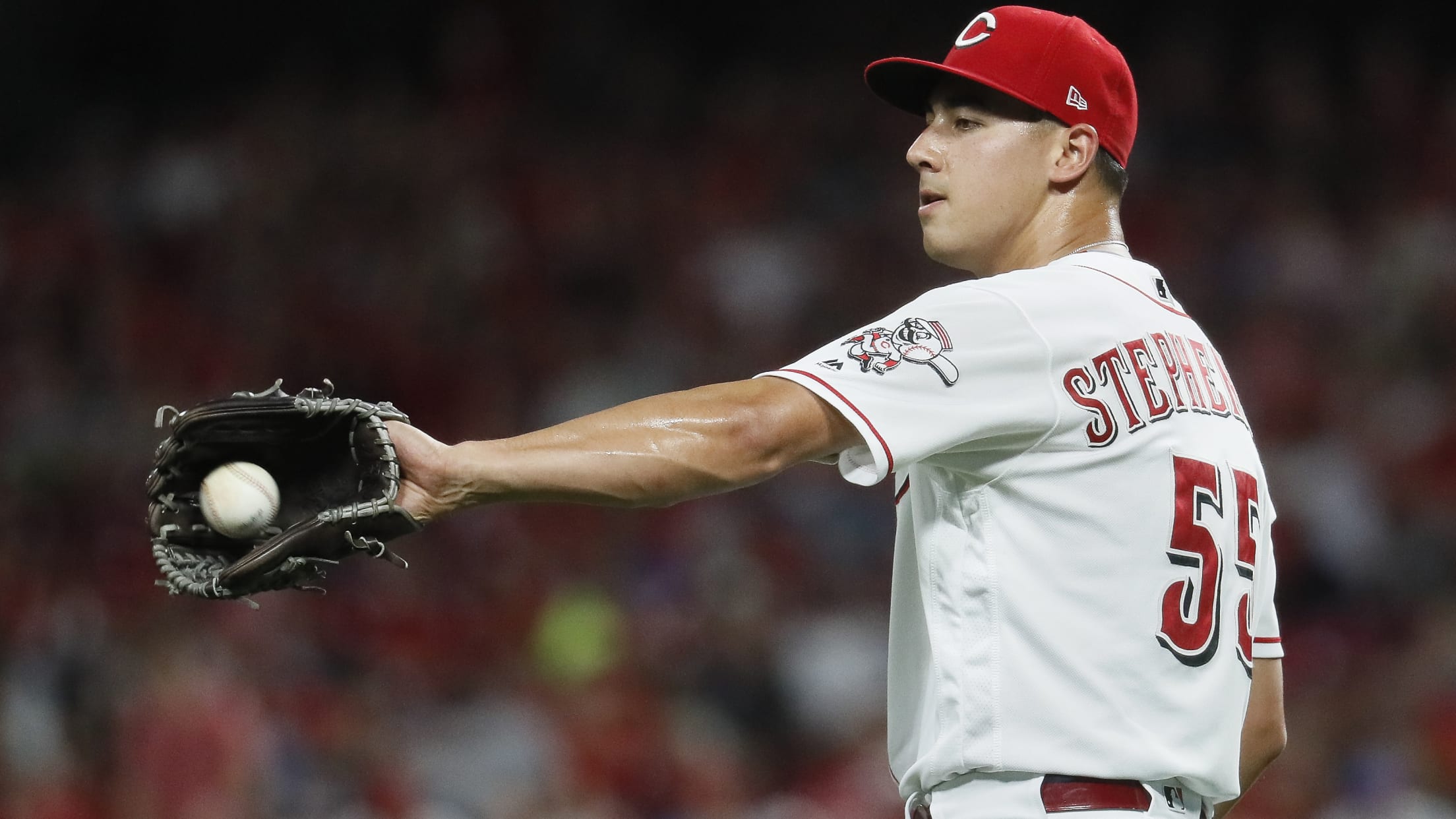 CINCINNATI -- Bullpen woes and injuries have mounted for the Reds in recent weeks as they try hard to hang on as the Trade Deadline nears. Closer Raisel Iglesias is on paternity leave while top lefty Amir Garrett has been on the injured list with a left lat strain since
These 30 prospects could draw trade interest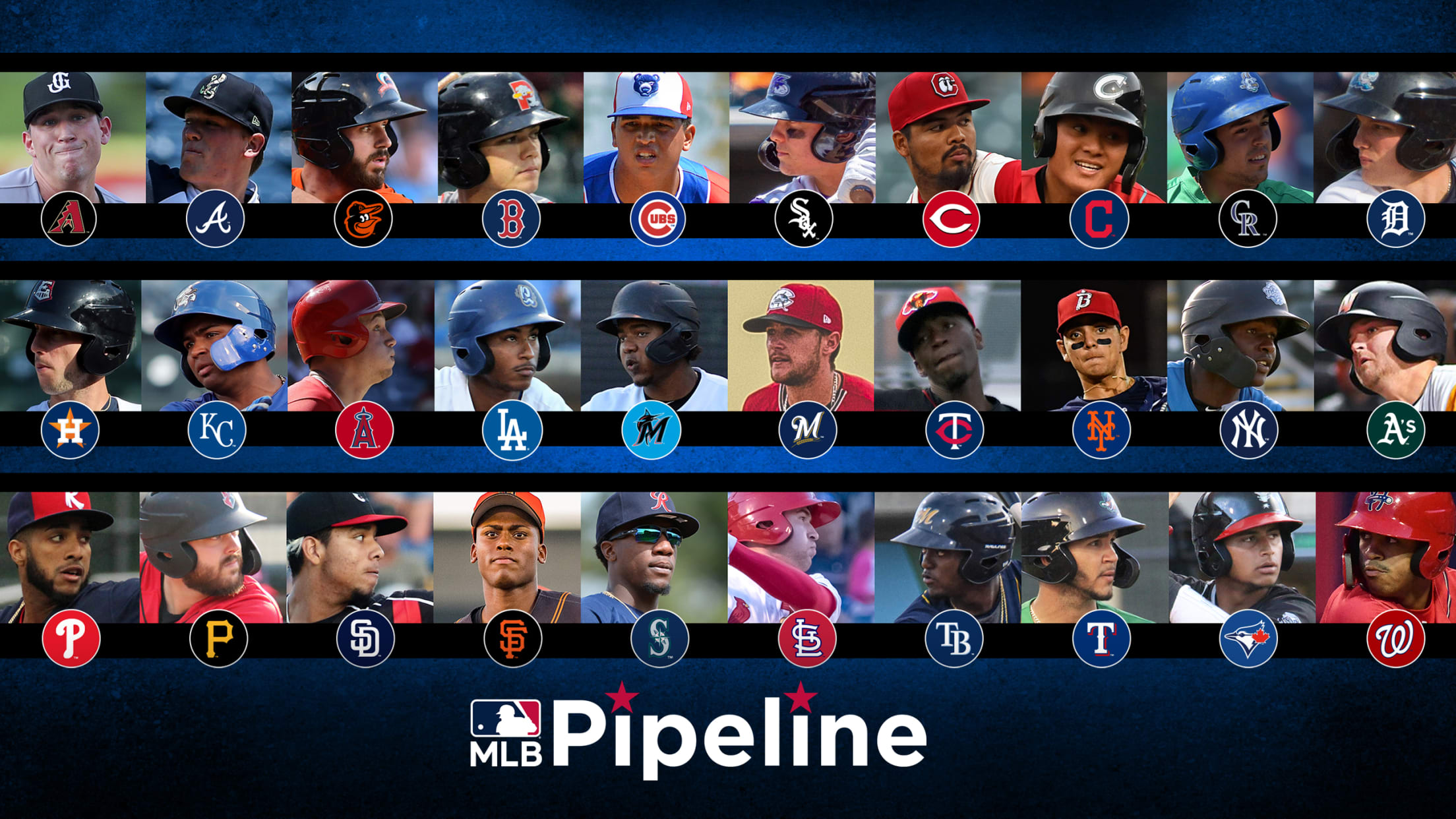 The July 31 Trade Deadline looms, with a rule change this year now forbidding the use of waivers to make deals afterward. So if teams want to bolster their rosters and enhance their postseason possibilities via trades, they'll have to do so in the next couple of weeks. With that
Hernandez headed to IL; Reds shake up roster
VanMeter, Sims recalled from Triple-A; catcher Lavarnway joins club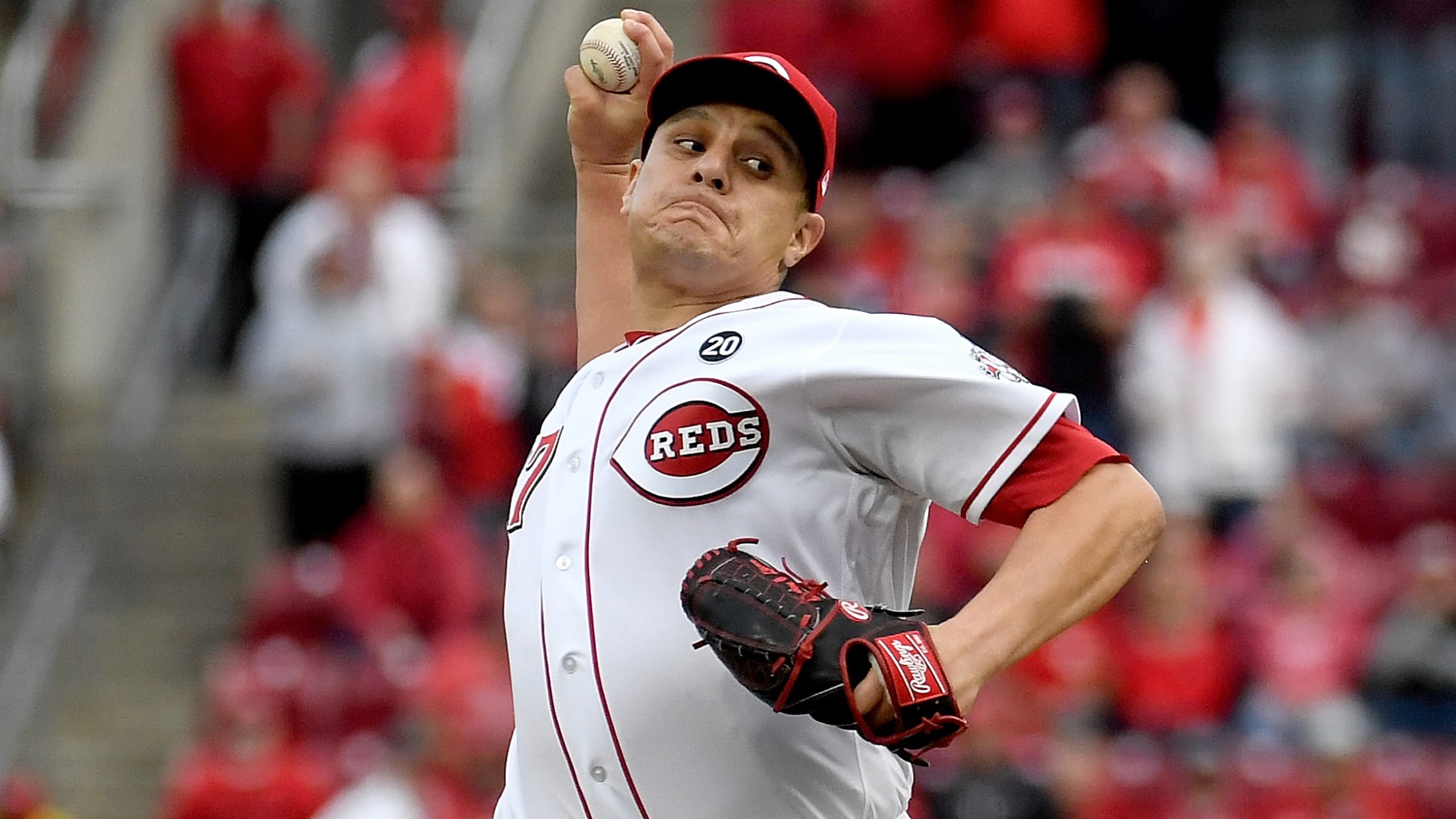 CINCINNATI -- Injuries forced the Reds to make a slew of transactions that affect their bullpen, bench and catching situation ahead of Thursday's series opener vs. the Cardinals. Righty David Hernandez was placed on the 10-day injured list with right shoulder fatigue. Catcher Curt Casali also went on the IL
'Really bad luck' sends Reds catchers to IL
Spate of injuries prompts multiple moves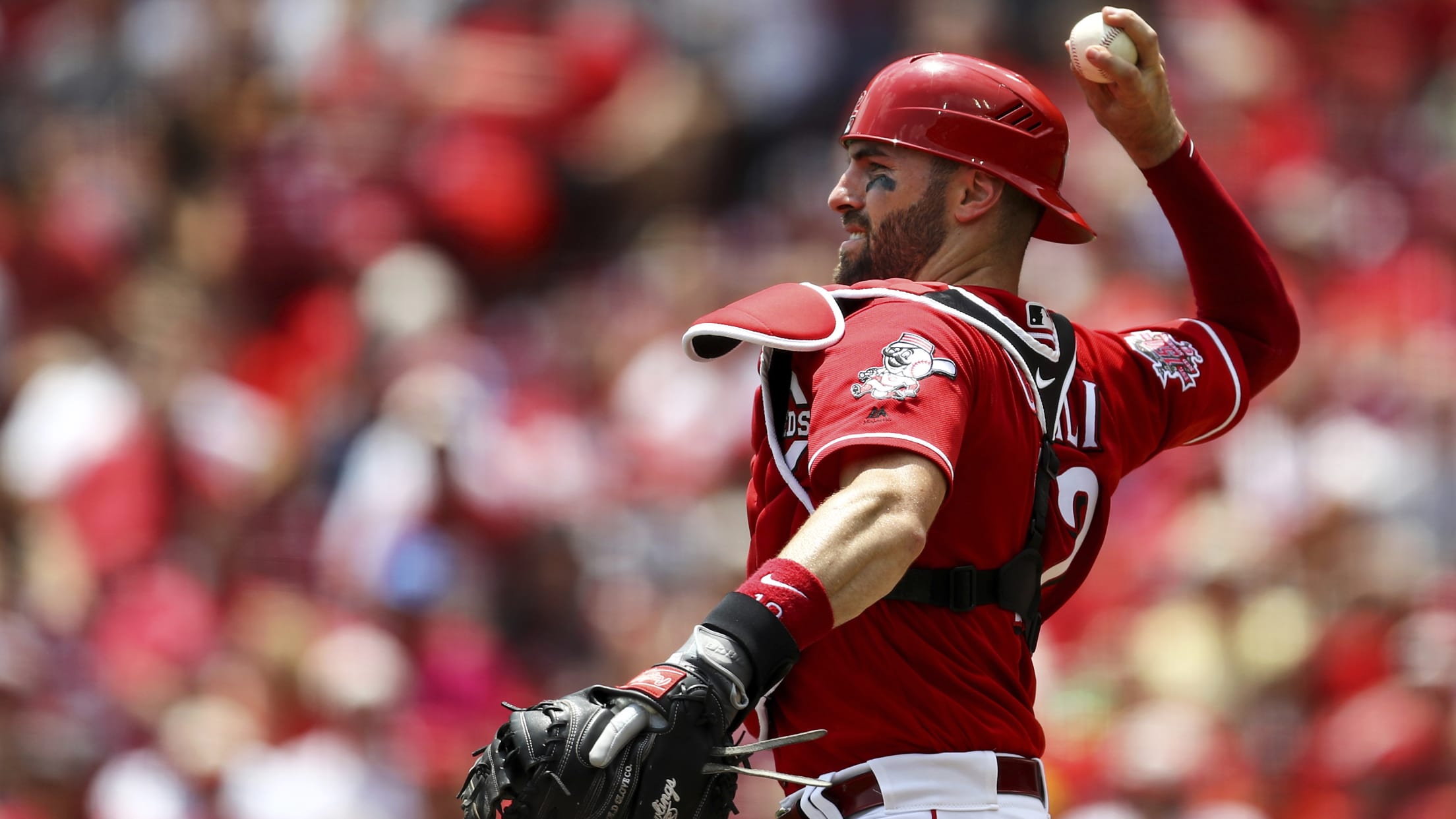 CINCINNATI -- The Reds had the luxury of carrying three catchers for most of 2019, but they are now without all three that they started the season with at a pivotal point in the schedule. A big shockwave hit the group Thursday when Curt Casali was placed on the 10-day
Analyzing NL Central at Deadline: Buy or sell?
With July 31 quickly approaching, here's what each team may do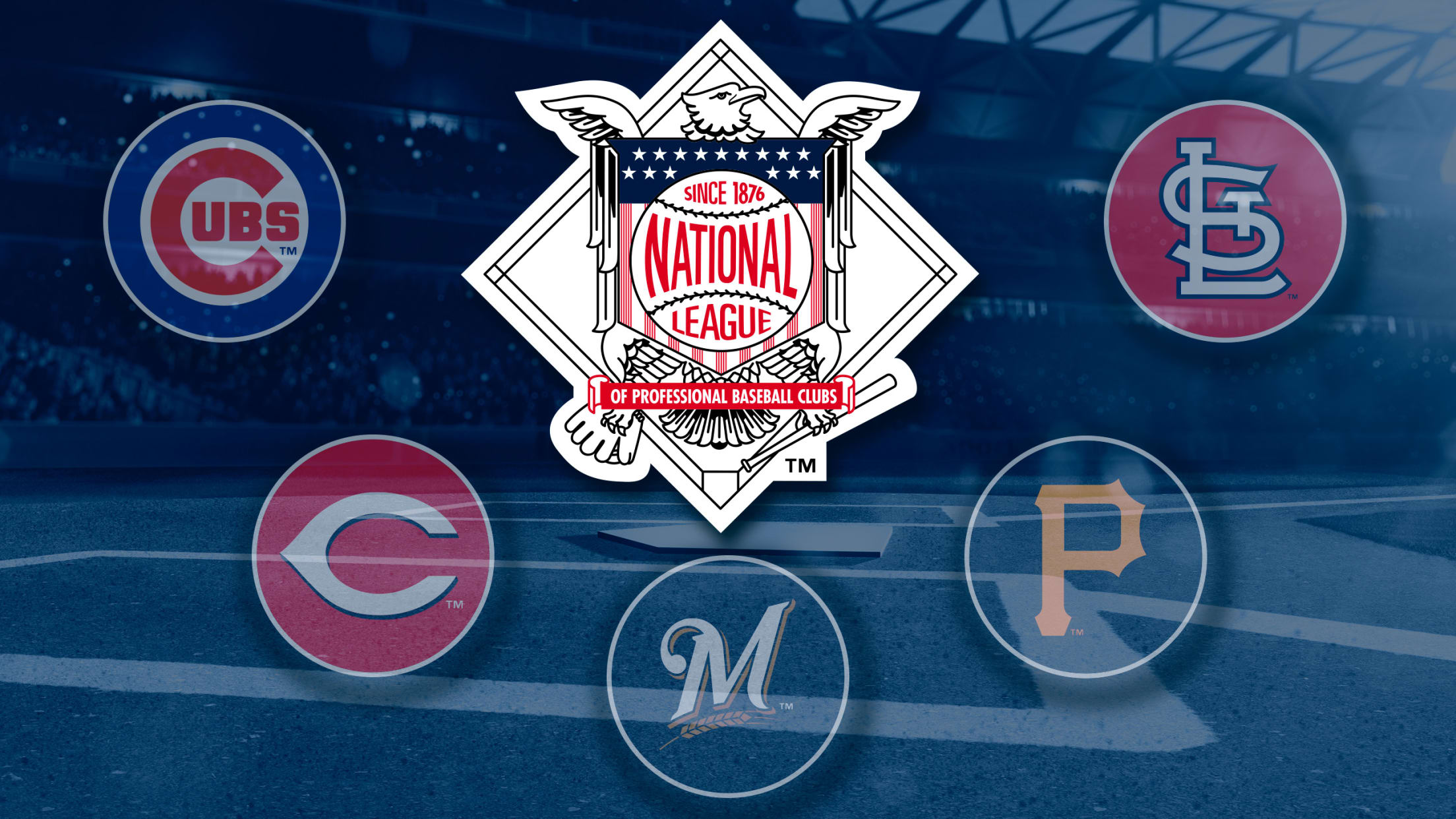 As teams settle somewhere on the spectrum between buyer and seller ahead of the July 31 Trade Deadline, the National League Central serves as an intriguing case study as to how a collection of bunched-up clubs realistically view their chances. All five teams entered Thursday separated by 7 1/2 games,
Gray continues rotation's strong run in loss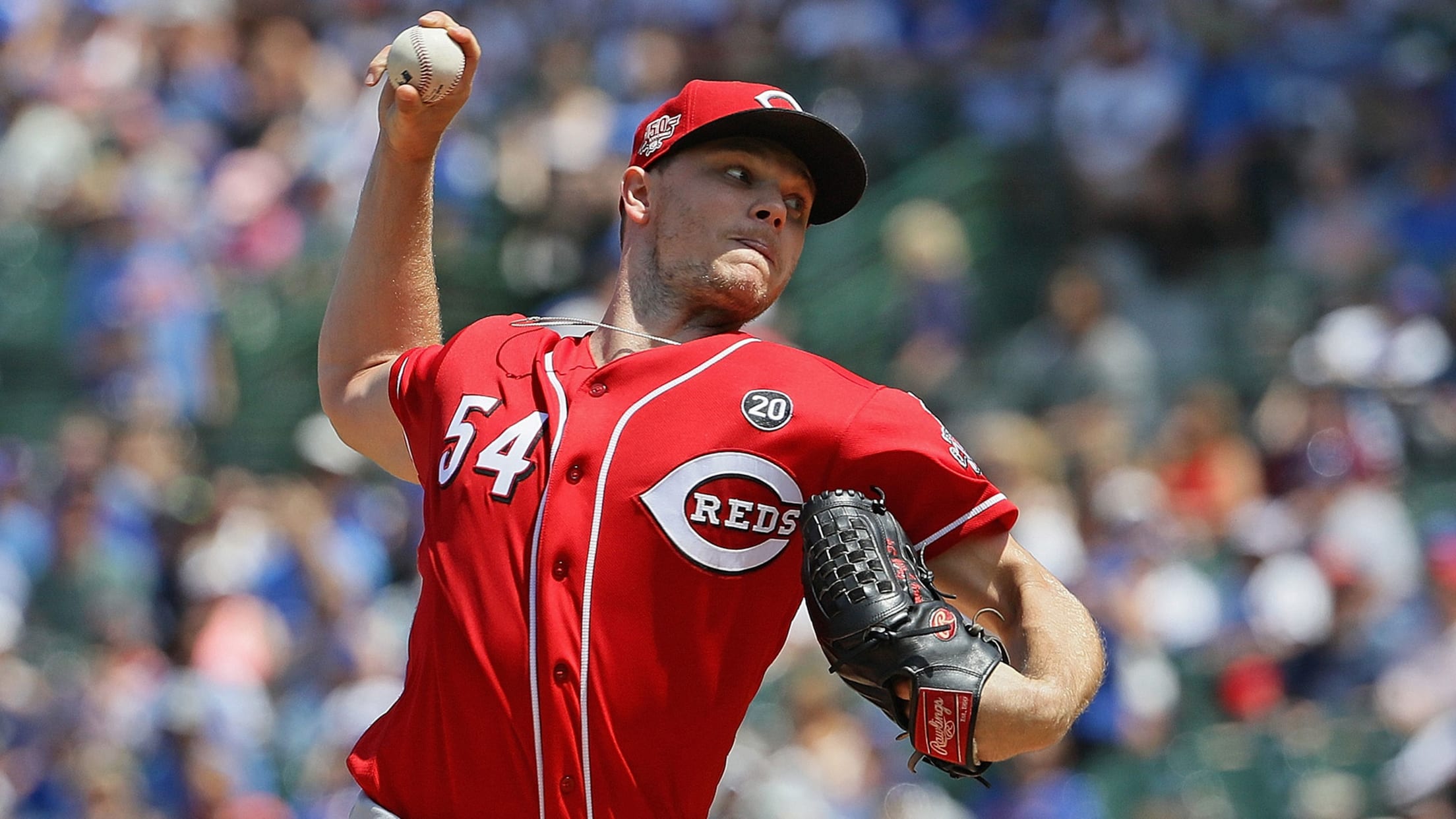 CHICAGO -- The Reds lost two games in the standings in their three-game set against the Cubs at Wrigley Field, and while the chance to take games from the National League Central leader is crucial, the way Cincinnati is currently pitching will surely help keep the club in the race.
Dietrich (knee) exits after MLB-high 21st HBP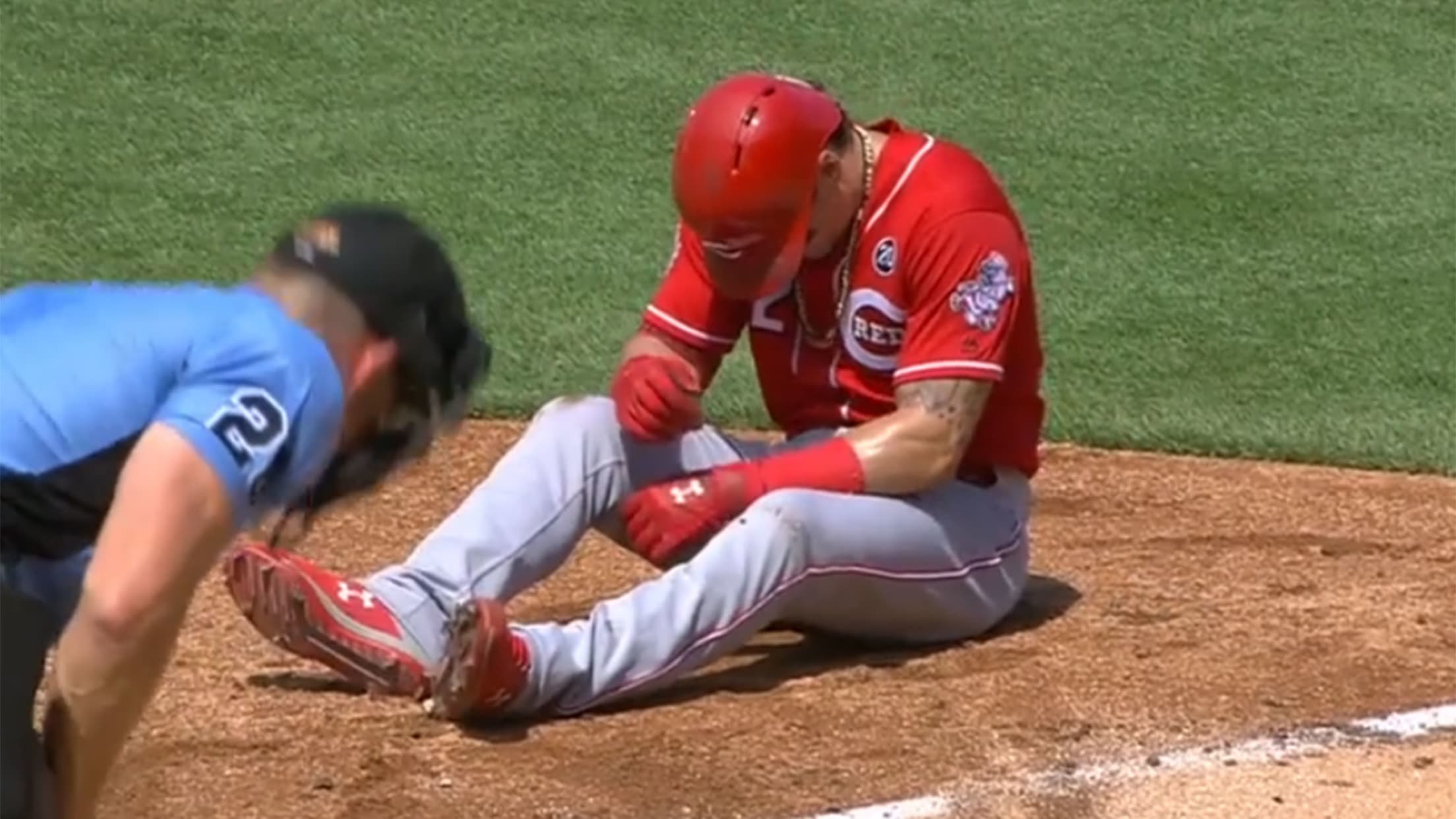 CHICAGO -- Derek Dietrich's season continues to be unintentionally painful as the MLB leader in hit-by-pitches added to his dubious total when he was plunked for the 21st time this season. Dietrich was removed from Wednesday's 5-2 loss to the Cubs at Wrigley Field after he was hit on the
Graterol steps up in last-minute Reds debut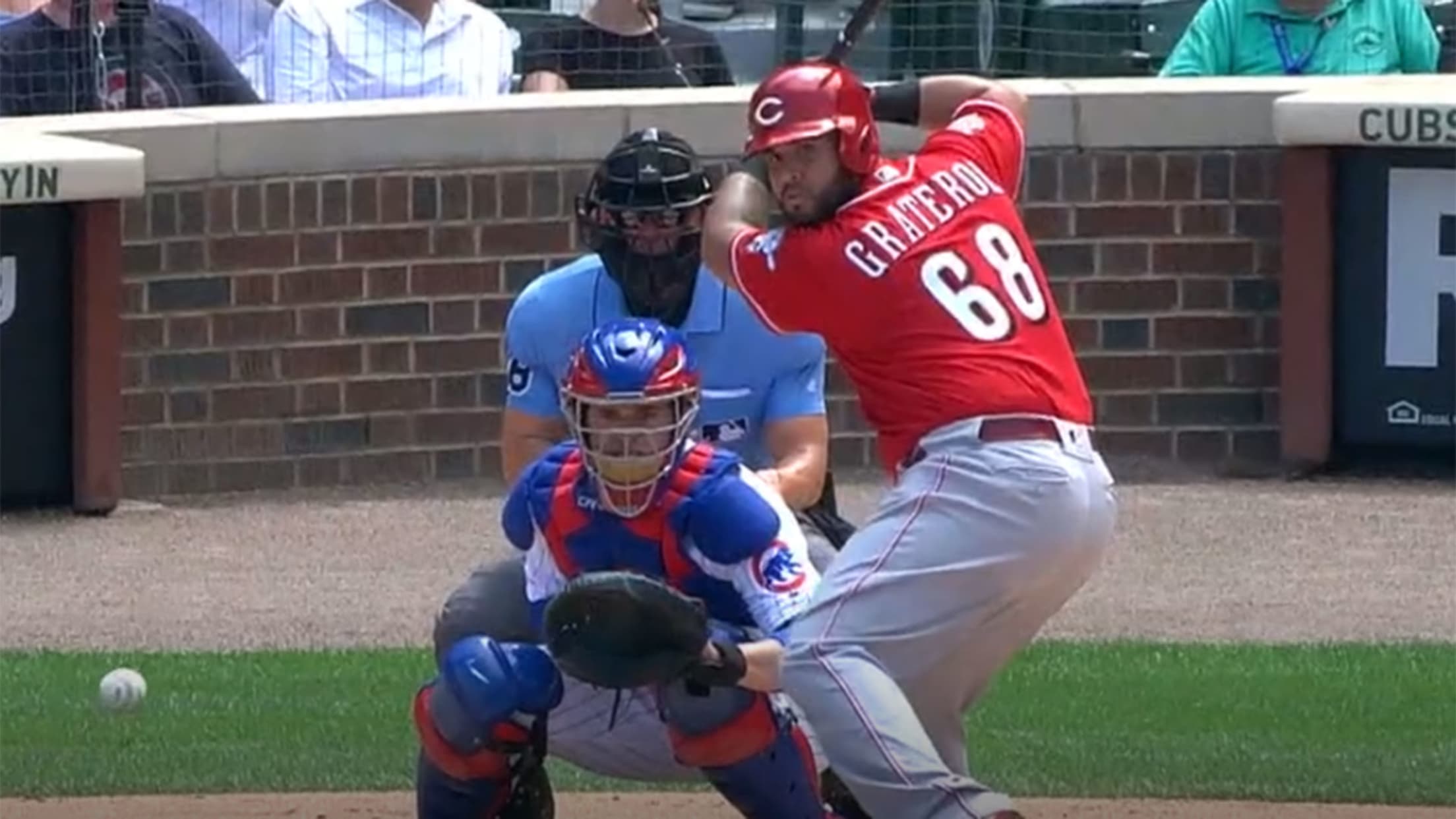 CHICAGO -- Before Wednesday's 5-2 loss to the Cubs, the Reds placed Raisel Iglesias on paternity leave and recalled catcher Juan Graterol from Triple-A Louisville to take Iglesias' place on the roster. Graterol hit .249/.301/.325 with two home runs and 26 RBIs in 58 games for Triple-A Louisville, and he
Walk-off HR Reds 'pen's 1st mistake in key set
Iglesias providing inspiration as club experiencing meaningful games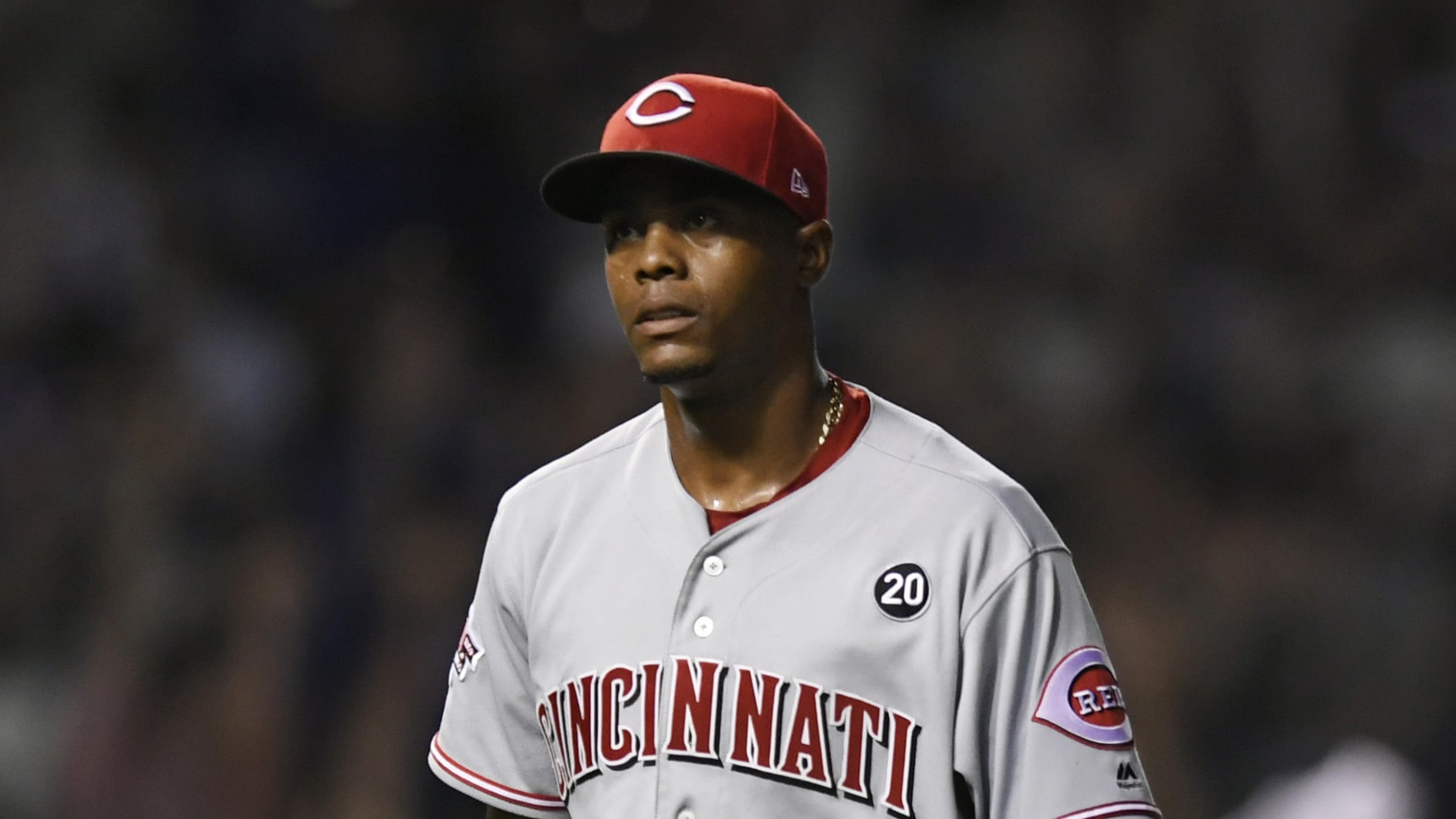 CHICAGO -- If the Reds hope to stay afloat in their quest to compete for the National League Central title, they know that there's little room for error. And as they continue to play meaningful games down the stretch, they'll be getting a taste of October -- as games like
Reds take advantage of Cubs' misplays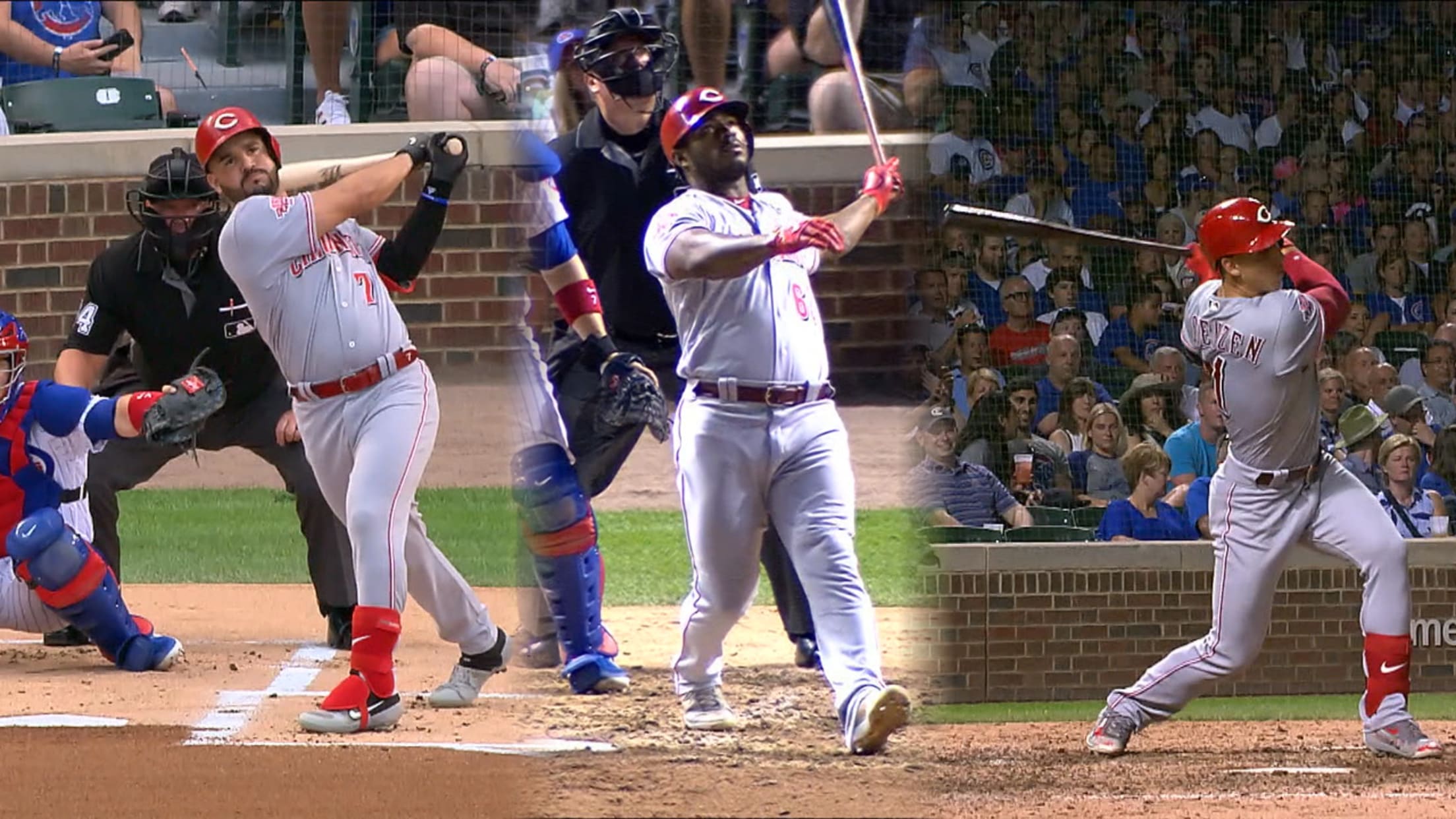 CHICAGO -- Sometimes it's better to be lucky than good, but the Reds had a little bit of both on their side in Monday's 6-3 comeback victory over the Cubs at Wrigley Field. After trailing early, the Reds got some help fom the Cubs as they fought their way back.
Good news for Winker after Sunday's early exit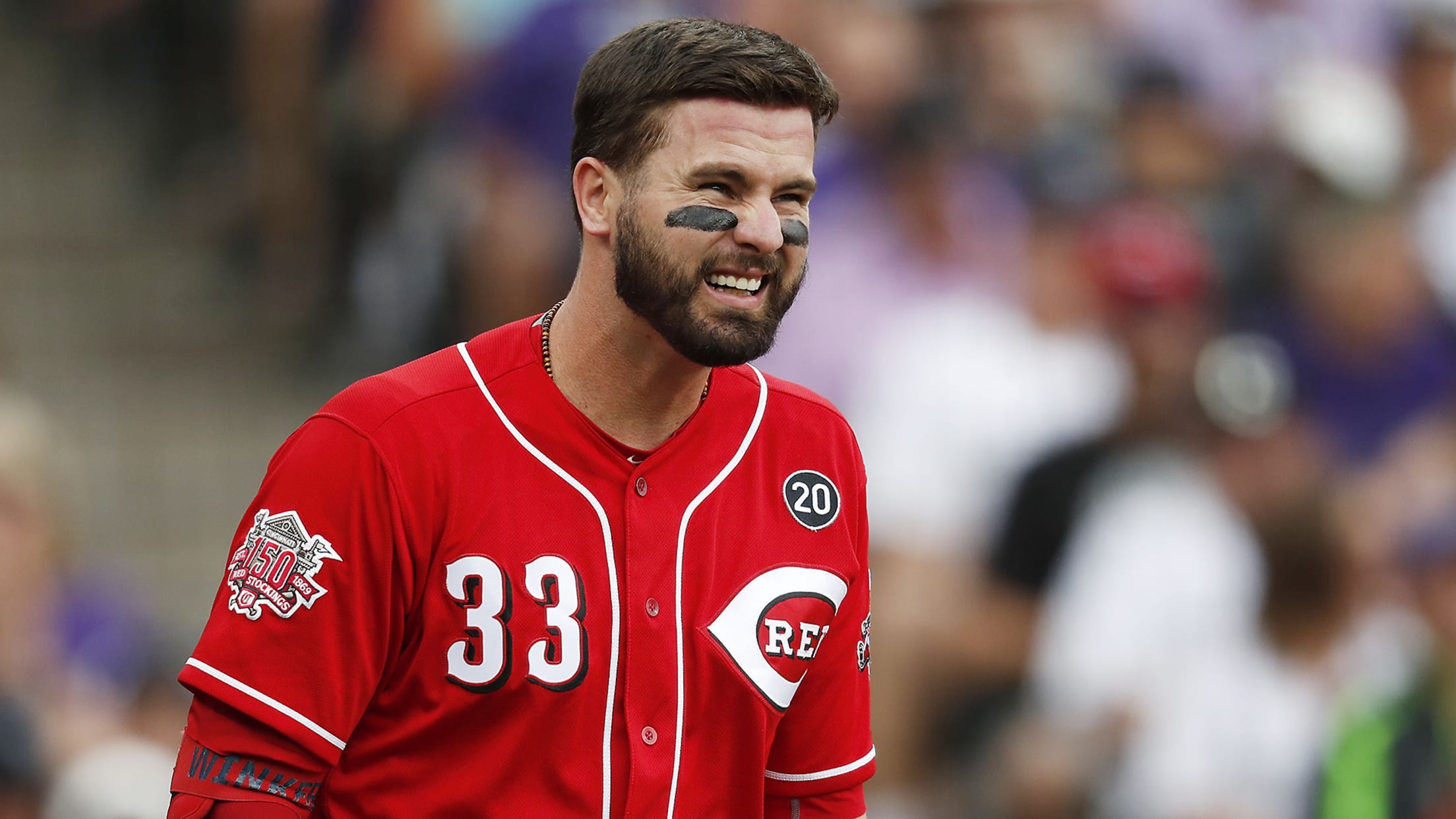 CHICAGO -- Jesse Winker and the Reds are breathing a little easier, as the outfielder got good news about the tightness in his left back and side on Monday. "I'm feeling better," Winker said before the series opener against the Cubs. "Just one of those things that was a weird
Cy Young Poll: There's a new leader in NL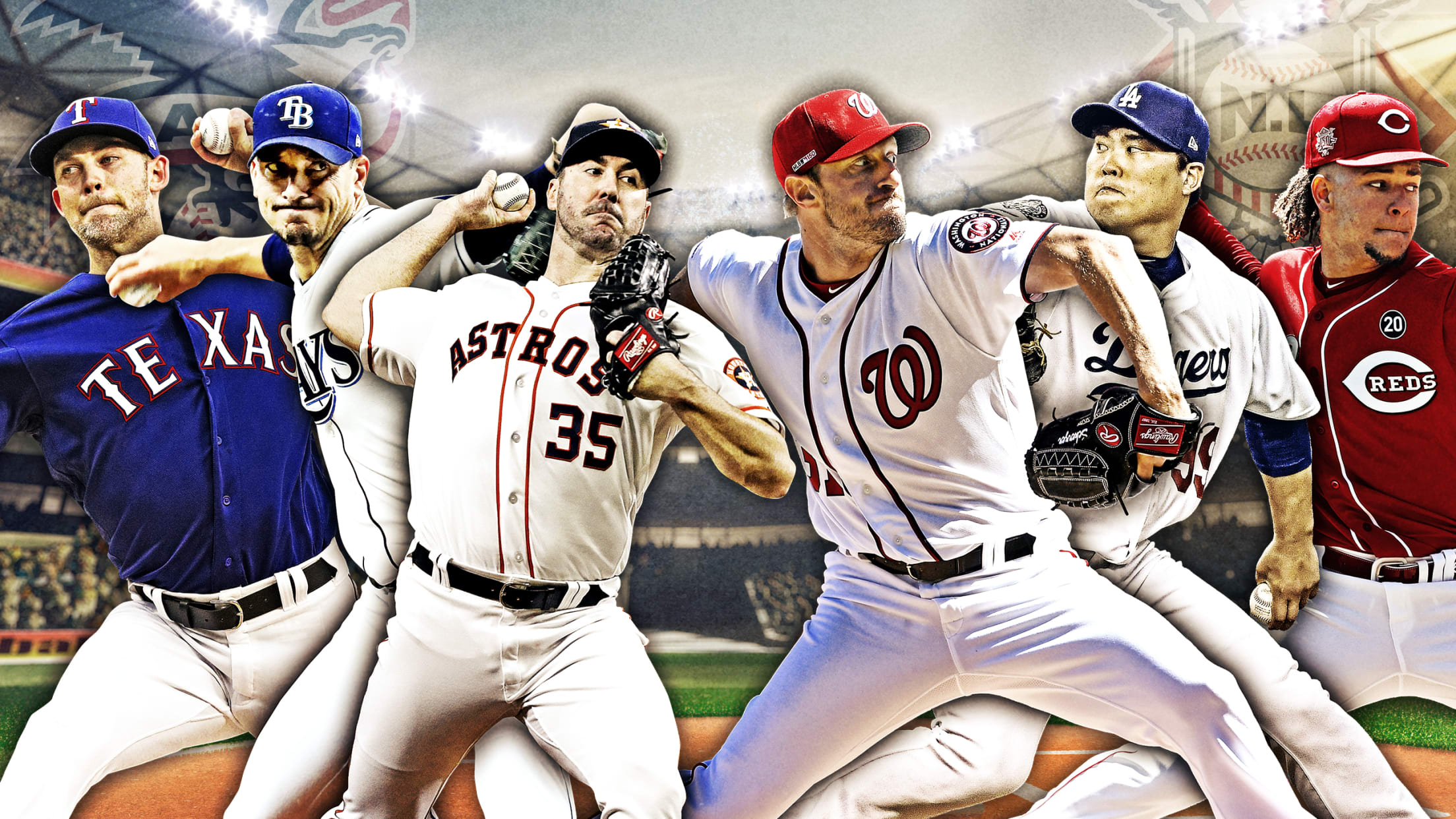 Nationals ace Max Scherzer has ridden one of the most dominant stretches of his 12-year Major League career to the front of the National League Cy Young Award race. While Scherzer has positioned himself to become just the fifth pitcher in history to win four Cy Young Awards, his lead