Gennett moves to next step of rehab process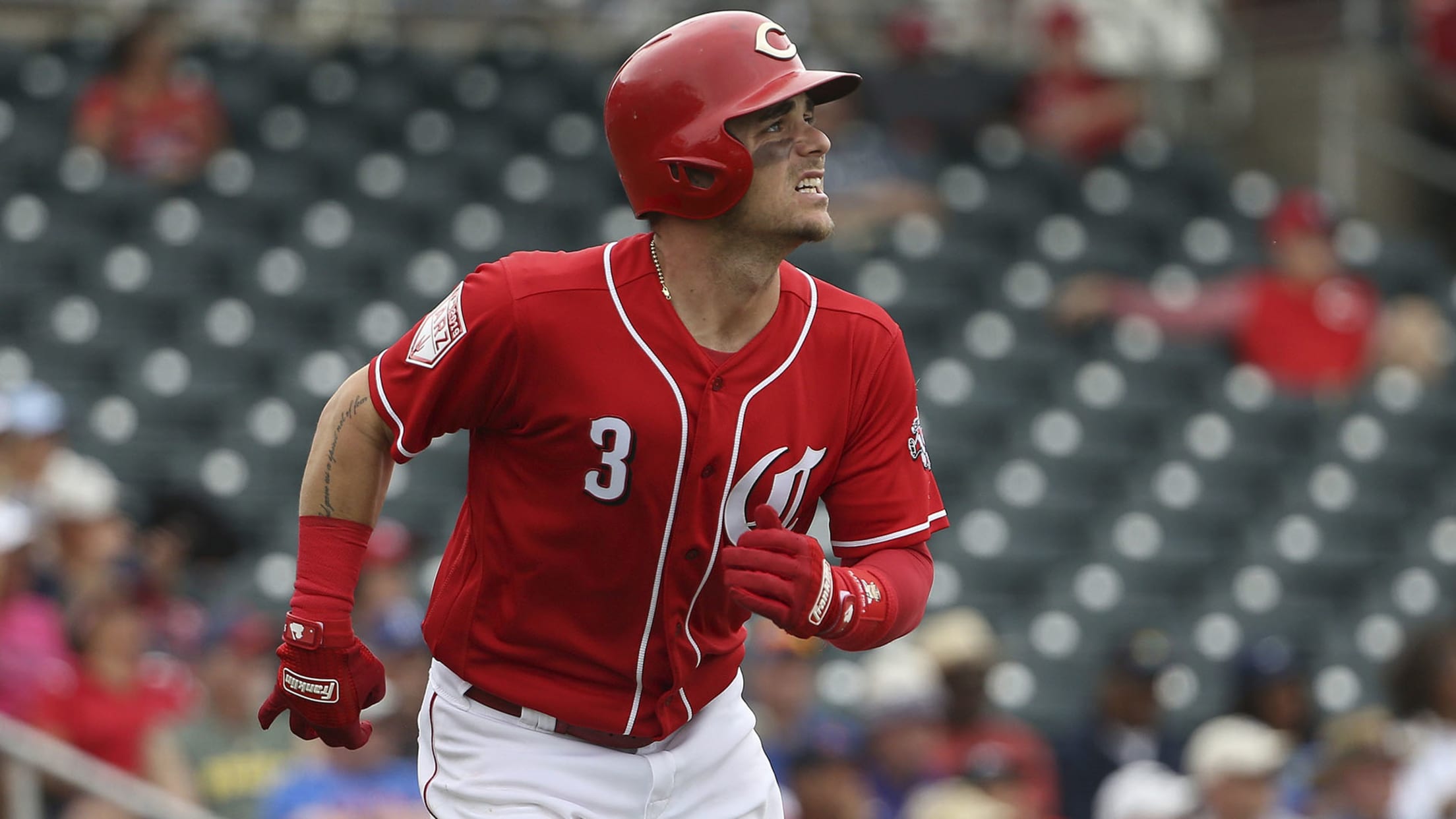 CHICAGO -- Injured Reds second baseman Scooter Gennett has been taking ground balls during batting practice the last few days in the latest advancement of his rehab from a severe right groin strain. On Saturday, Gennett took routine grounders hit to him by bench coach Freddie Benavides. So far, there
Reds drop seesaw slugfest at Wrigley
Barnhart, Puig, Dietrich all crank blasts as another tight loss strikes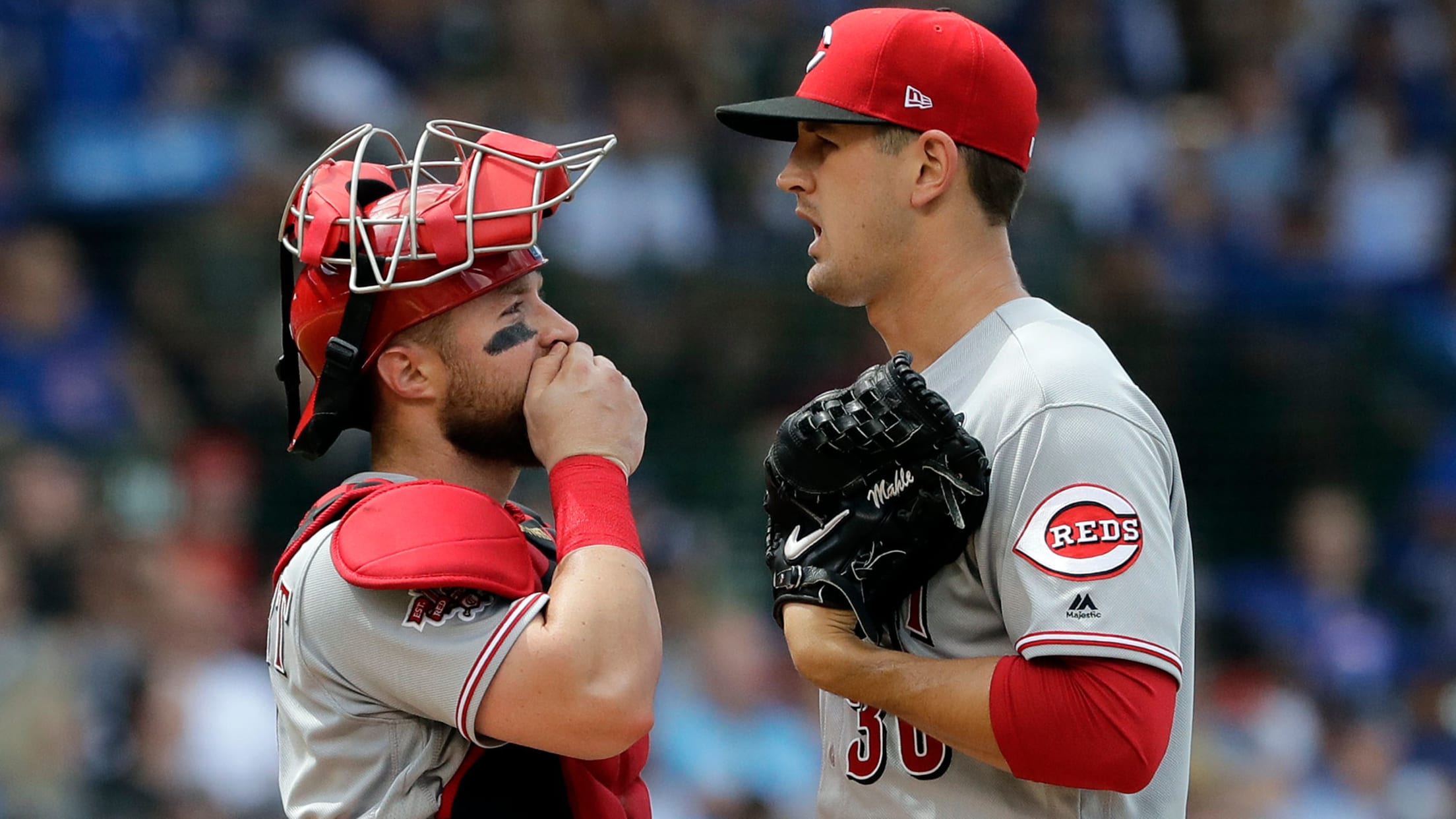 CHICAGO -- All five meetings in 2019 between the Reds and Cubs have been tight -- and all decided by two runs or less. On Saturday at Wrigley Field, with a stiff wind blowing towards right field, the Cubs emerged to hand the Reds an 8-6 loss with David Bote's
Rotation notes: Wood, DH starters, DeSclafani
Castillo to start Game 1 of Memorial Day DH, Gray for Game 2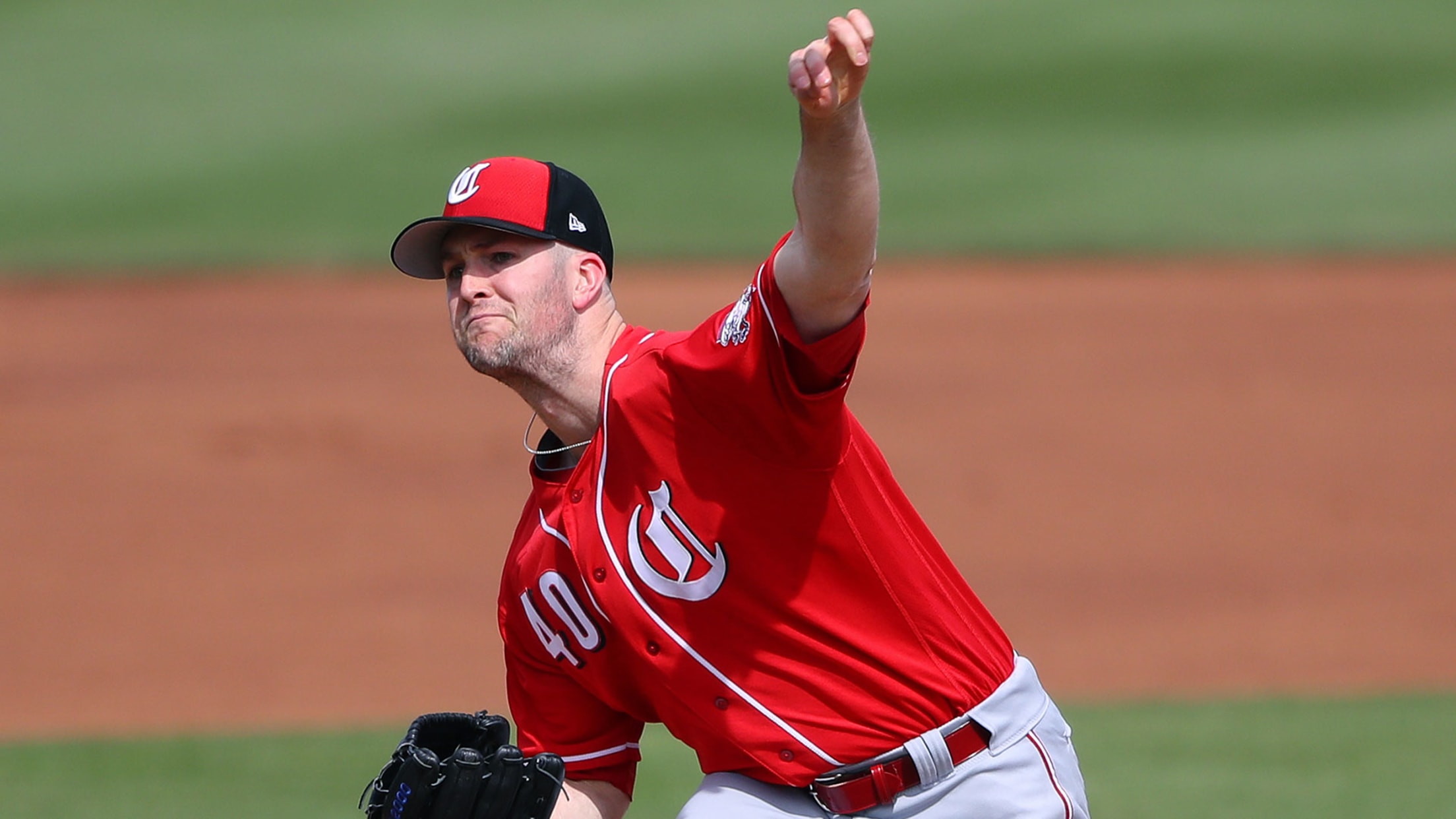 CHICAGO -- Reds' injured left-handed starter Alex Wood could see his time of desert isolation end soon. Wood, who has not pitched all season because of lower back spasms, has been rehabbing at the team complex in Goodyear, Ariz. "We're trying to find a day soon for him to come
Saturday's top prospect performers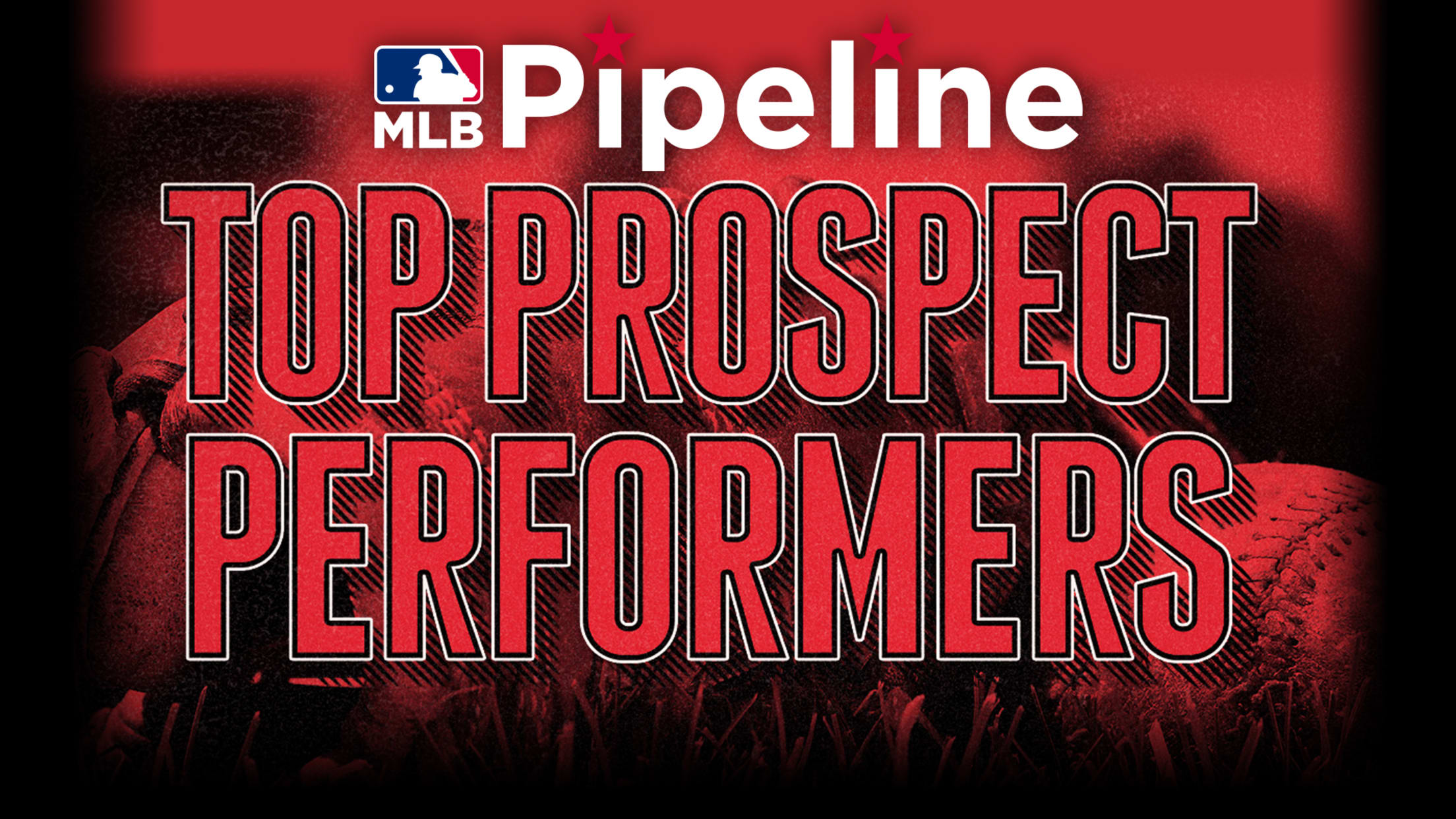 Here's a look at Saturday's top Minor League performers from each team's Top 30 Prospects list:
Suarez's clutch jack in 9th caps Reds' comeback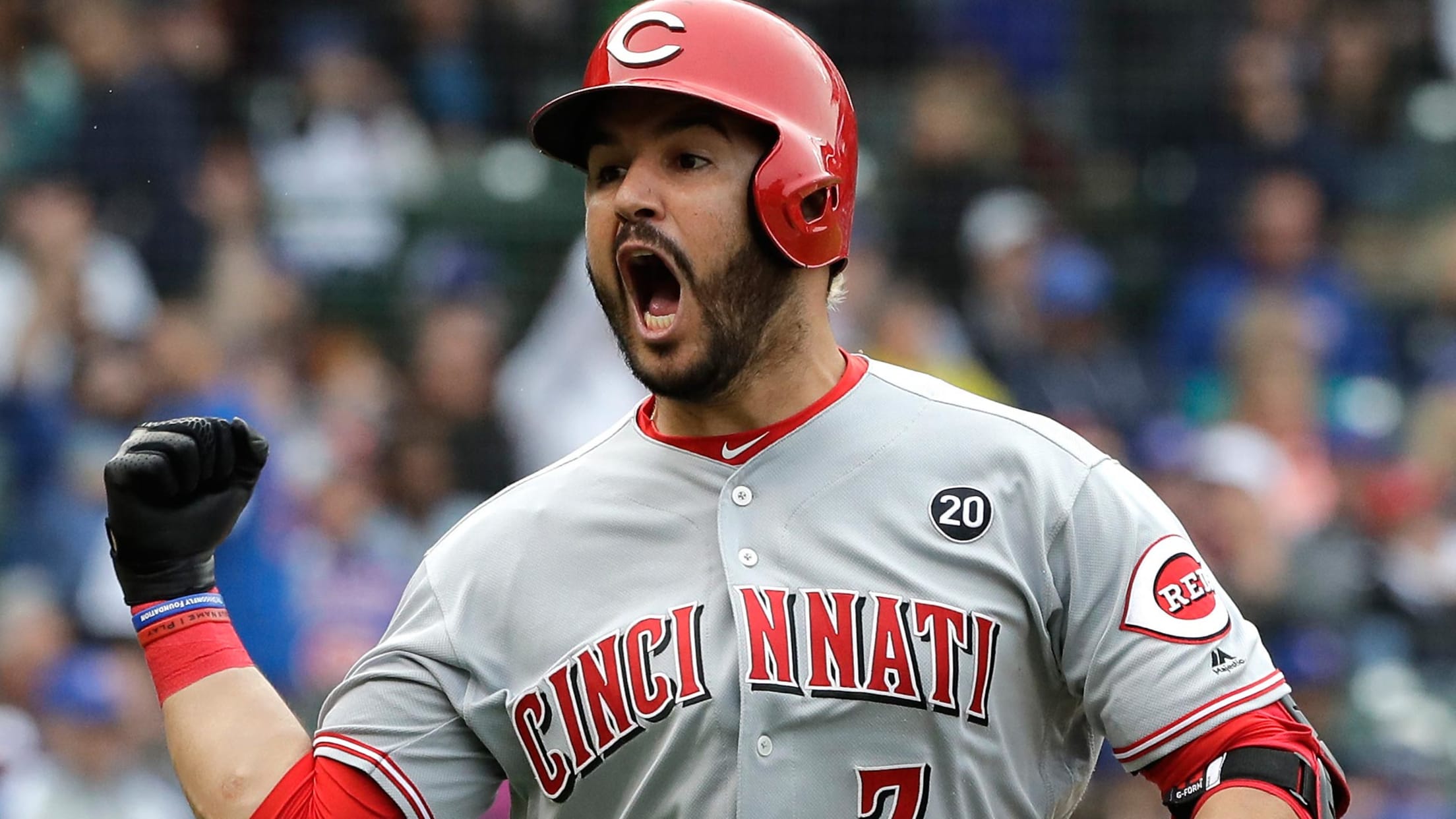 CHICAGO -- As Reds third baseman Eugenio Suárez watched the ball leave his bat in the top of the ninth inning and clear the fence in left-center field, giving his team a big 6-5 win over the Cubs at Wrigley Field on Friday, Jesse Winker was on-deck watching Suarez and
Reds recall reliever Bowman, option OF Ervin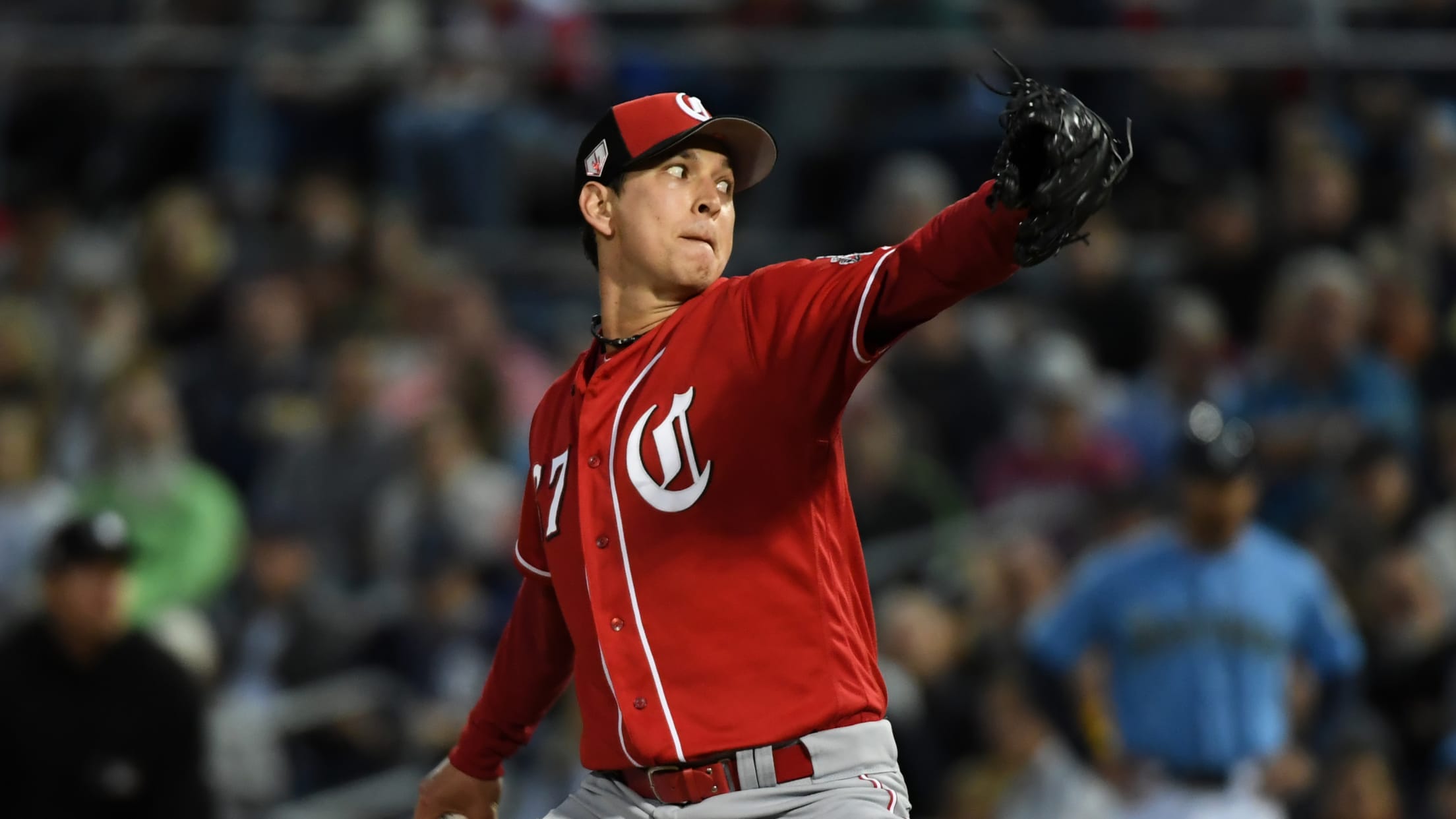 CHICAGO -- With right fielder Yasiel Puig back in the Reds' lineup Friday vs. the Cubs after he missed two games with a right shoulder injury, the club decided to option backup outfielder Phillip Ervin to Triple-A Louisville and recall right-handed reliever Matt Bowman. The move returned Cincinnati to an
Reds/PNC host 10th annual e-waste drive
Annual recycling drive generates strong community support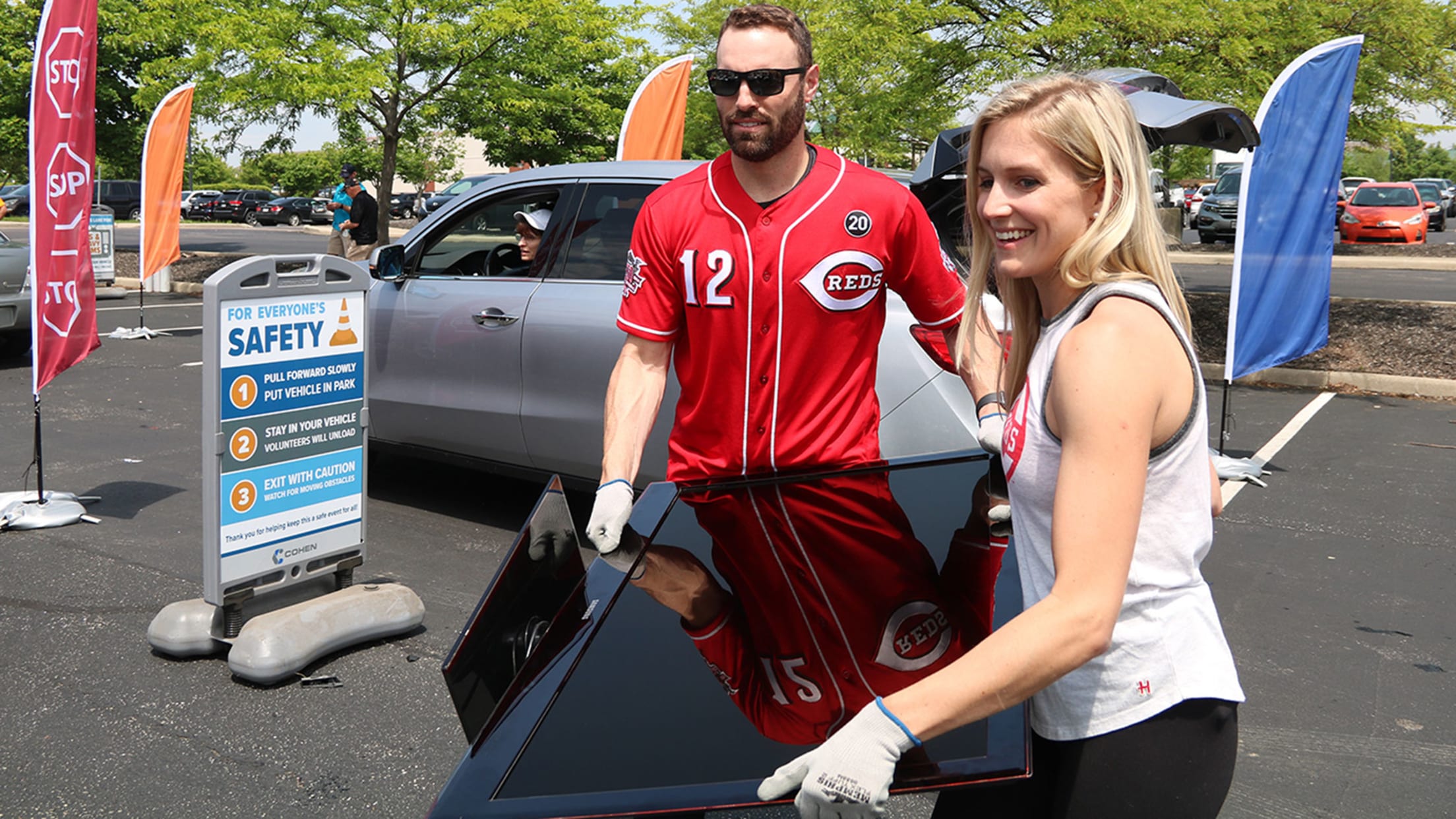 CINCINNATI -- For the 10th consecutive year, PNC, the Cincinnati Reds and Cohen Recycling teamed up for the PNC/Reds E-Waste Recycling Drive. From May 16-18, behind the efforts of these three local powerhouses, and with the support of several other of Cincinnati's leading corporations, Reds fans and Greater Cincinnati residents
One key number for each NL Central team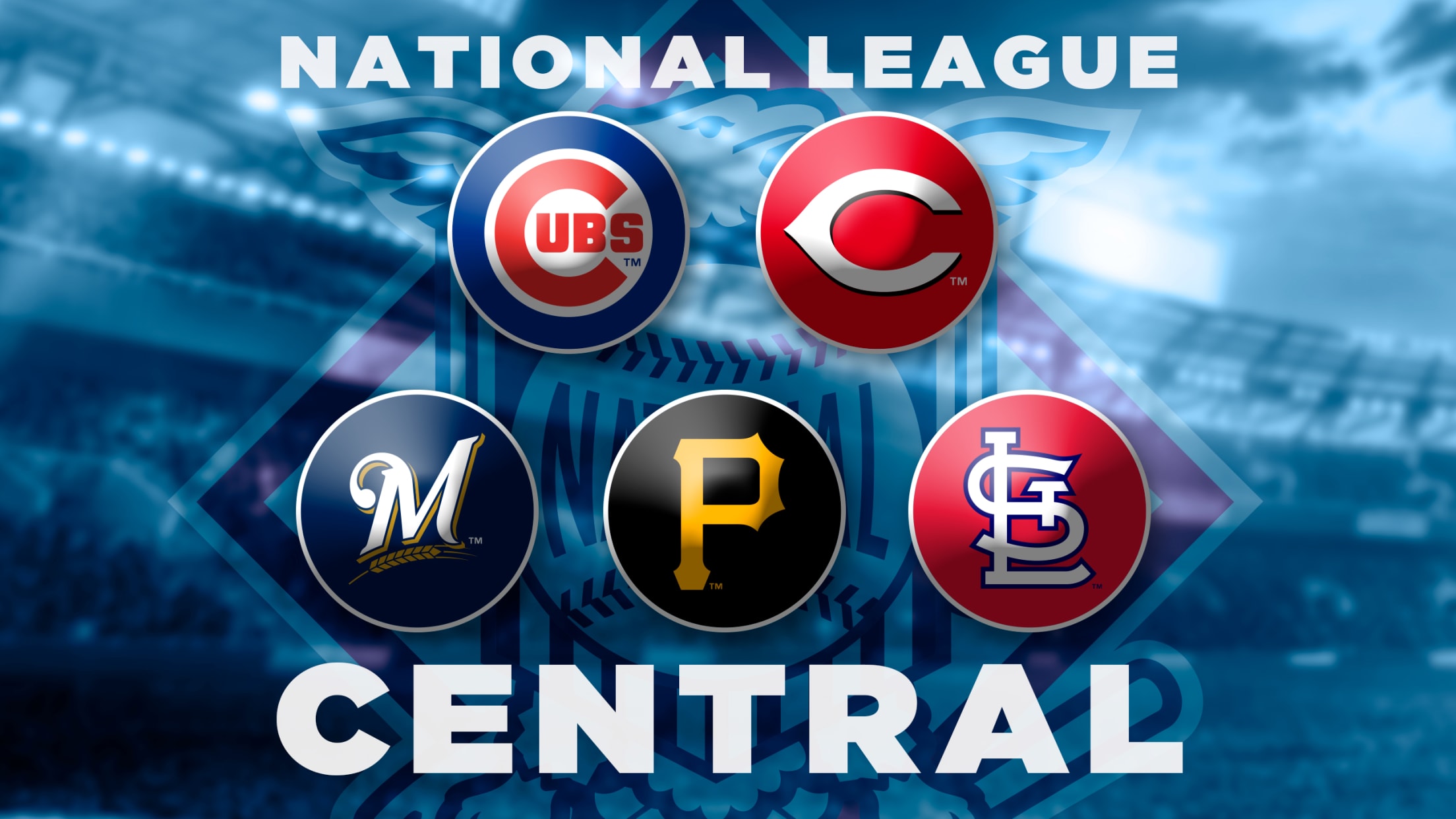 Ultimately, every team is judged by one number in the win column. Anyone can look at that number and take an educated guess at whether it was a good season, a failure or somewhere in between. The National League Central is competitive and will remain so all year. We can
Here's the latest mock draft for the full 1st round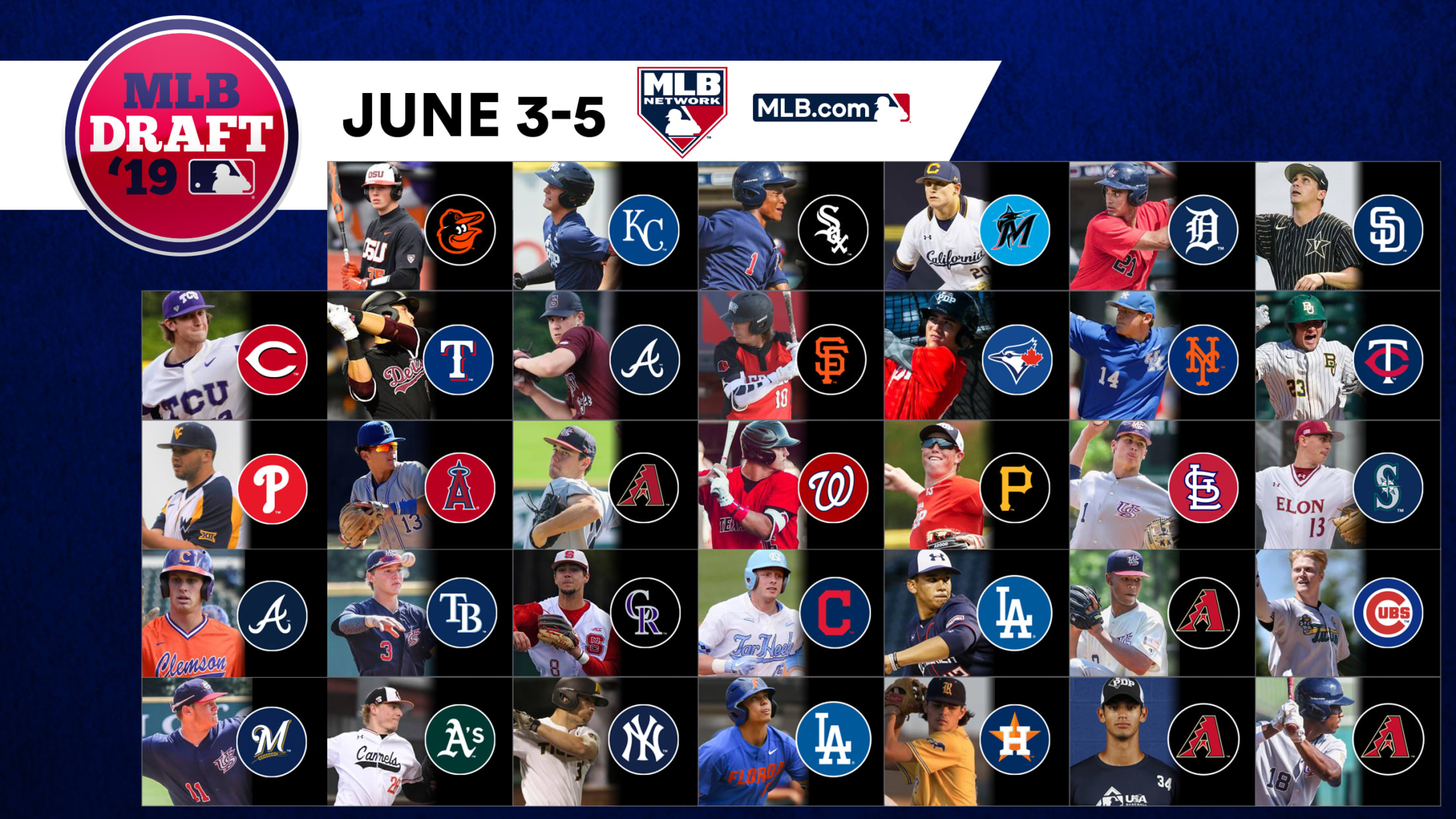 Who will go first in the 2019 MLB Draft? Nearly all scouting directors not picking No. 1 overall believe that Oregon State catcher Adley Rutschman is the obvious best choice for the pick. And most believe he will end up being taken by Baltimore. But there's still an alternative narrative:
Pitching duel turns into a battle of bats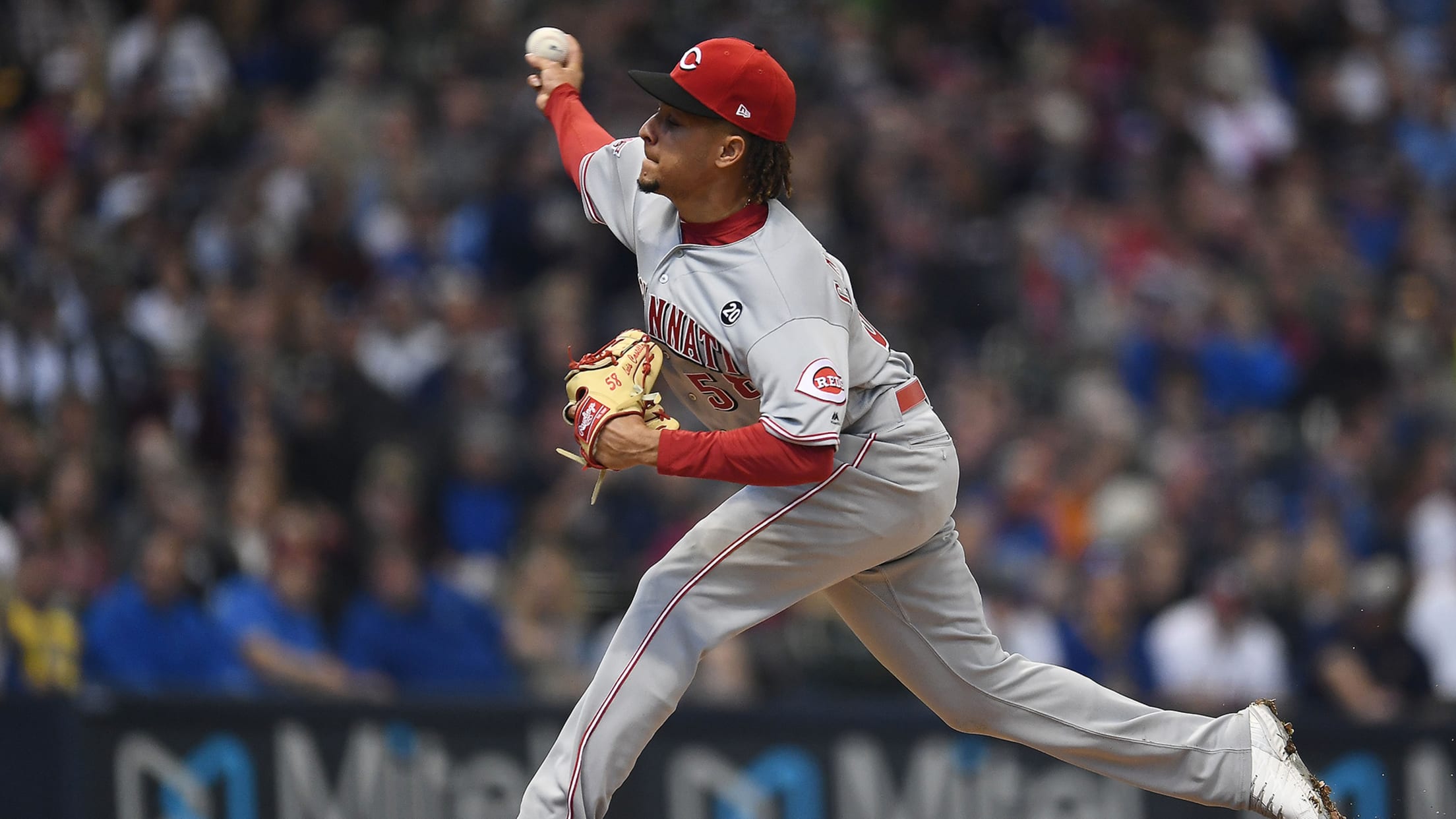 MILWAUKEE -- If you've been a baseball fan long enough, you know to expect the unexpected. So a day after the Reds made three first-inning runs stand in their seventh shutout of the season, only in baseball could it make sense when the very next day, nine runs behind one
Here are all 30 clubs' reps for the 2019 Draft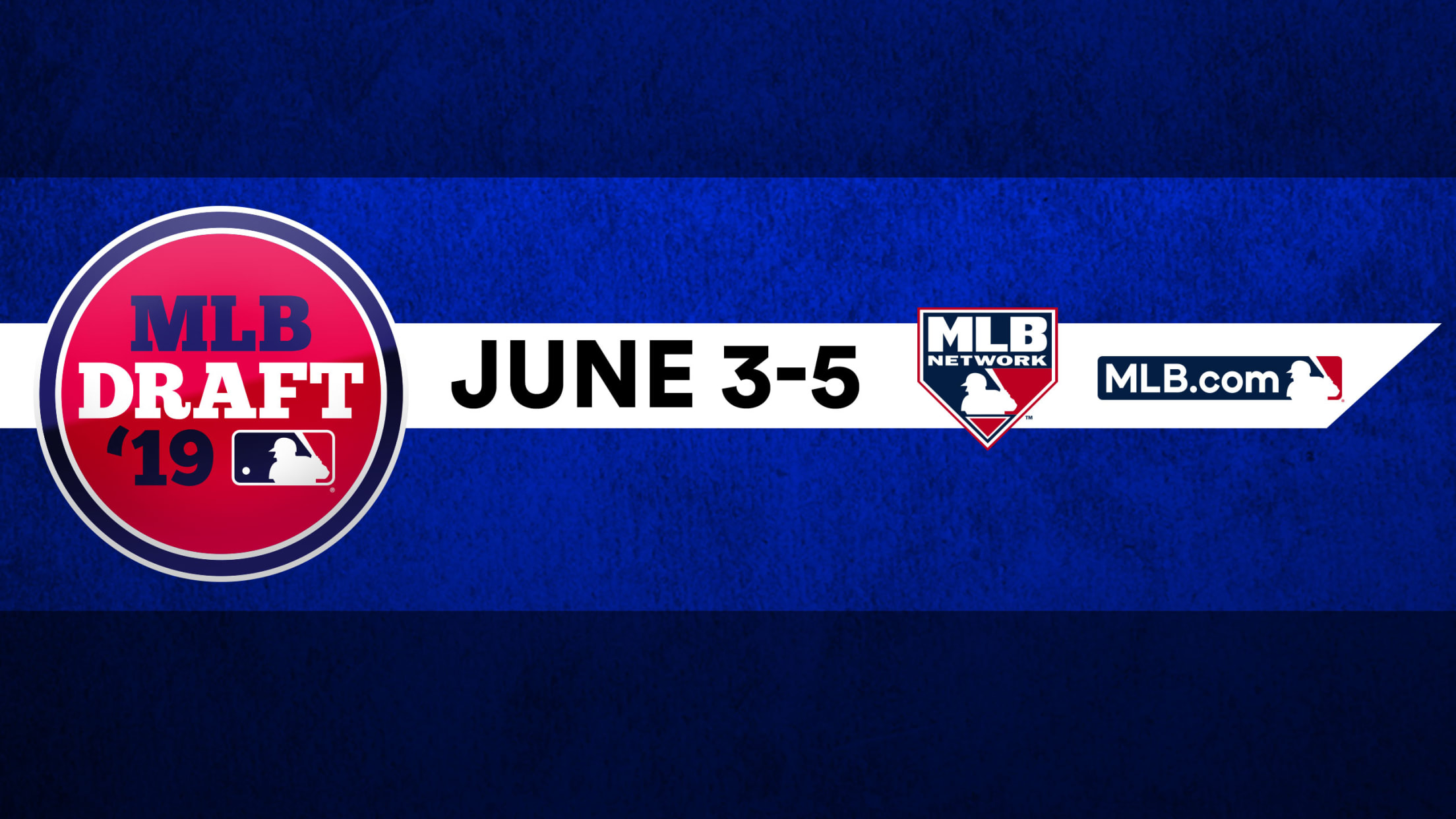 Eighteen former Major League All-Stars — including three Hall of Famers, two Most Valuable Players, two batting champions and two Cy Young Award winners — are among the baseball luminaries scheduled to represent the 30 clubs at Major League Baseball's 2019 Draft, it was announced Thursday. Amateur players who will
Gennett travels with Reds, not close to return
Duke lands on injured list; Puig held out vs. Milwaukee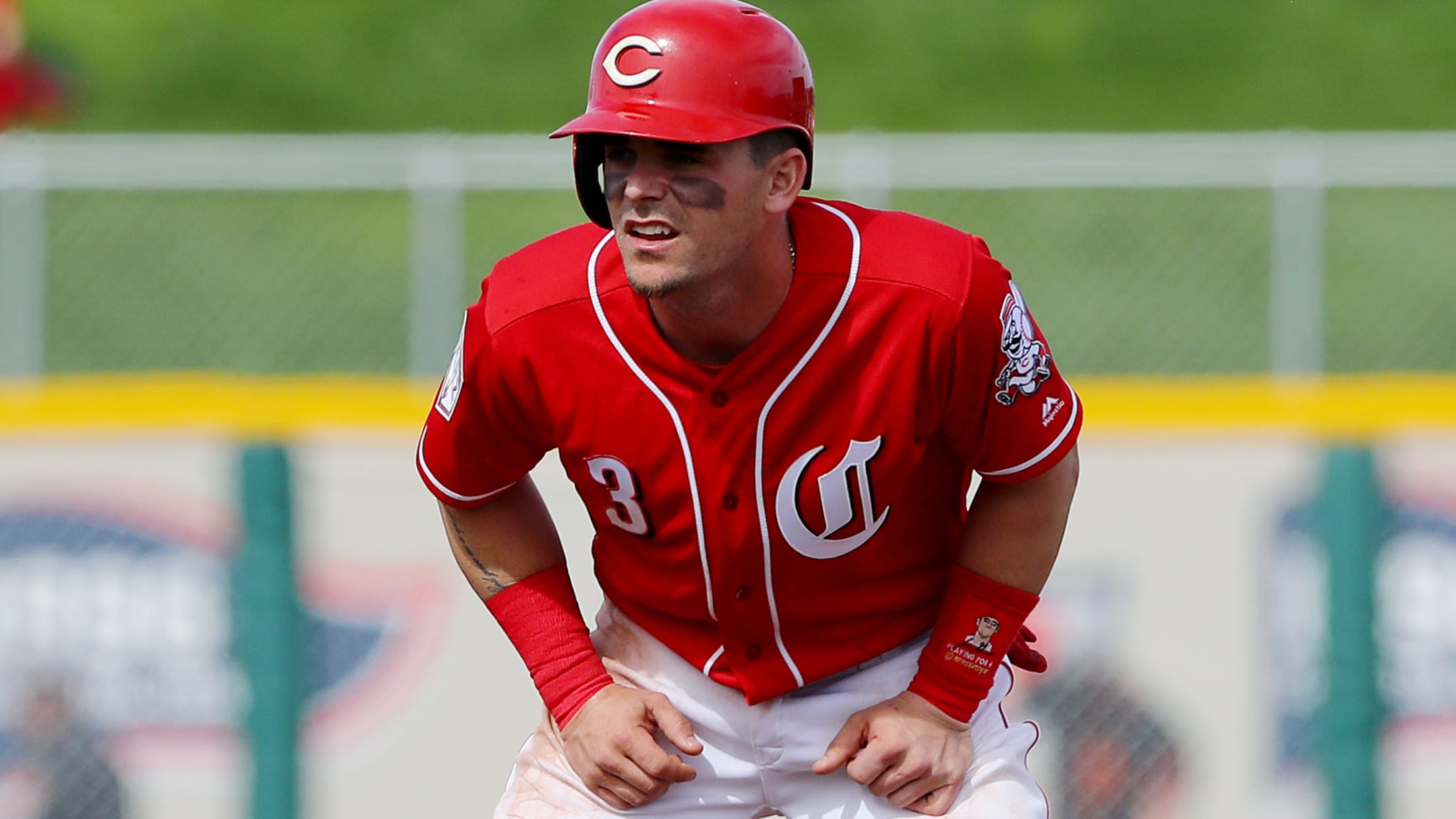 MILWAUKEE -- He still has plenty of work to do before returning to action, but just getting on the Reds' team charter and joining the team for a trip to face National League Central rivals in Milwaukee and Chicago marked a significant sign of progress for Scooter Gennett. "This is
Inbox: How might Reds approach Deadline?
Beat reporter Mark Sheldon answers questions from Cincinnati fans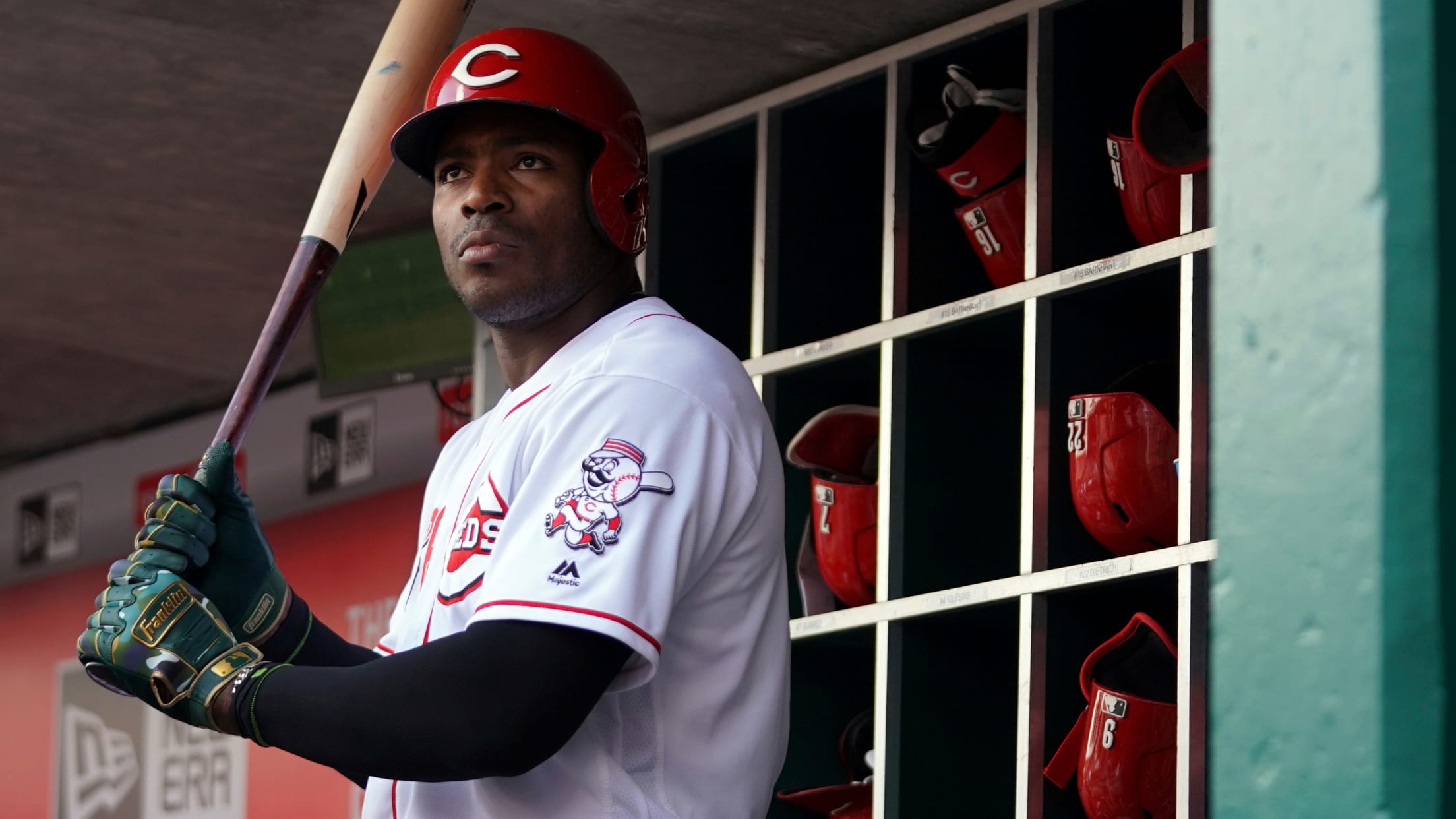 **With the injury and release of Matt Kemp since coming over from the Dodgers, what is the potential trade value for Yasiel Puig and Alex Wood, should the Reds opt to sell in July? I hope they are not in that position to sell, but it seems it would take
Sonny Gray leads Reds to MLB-high 7th shutout
Reds score 3 in 1st inning to back right-hander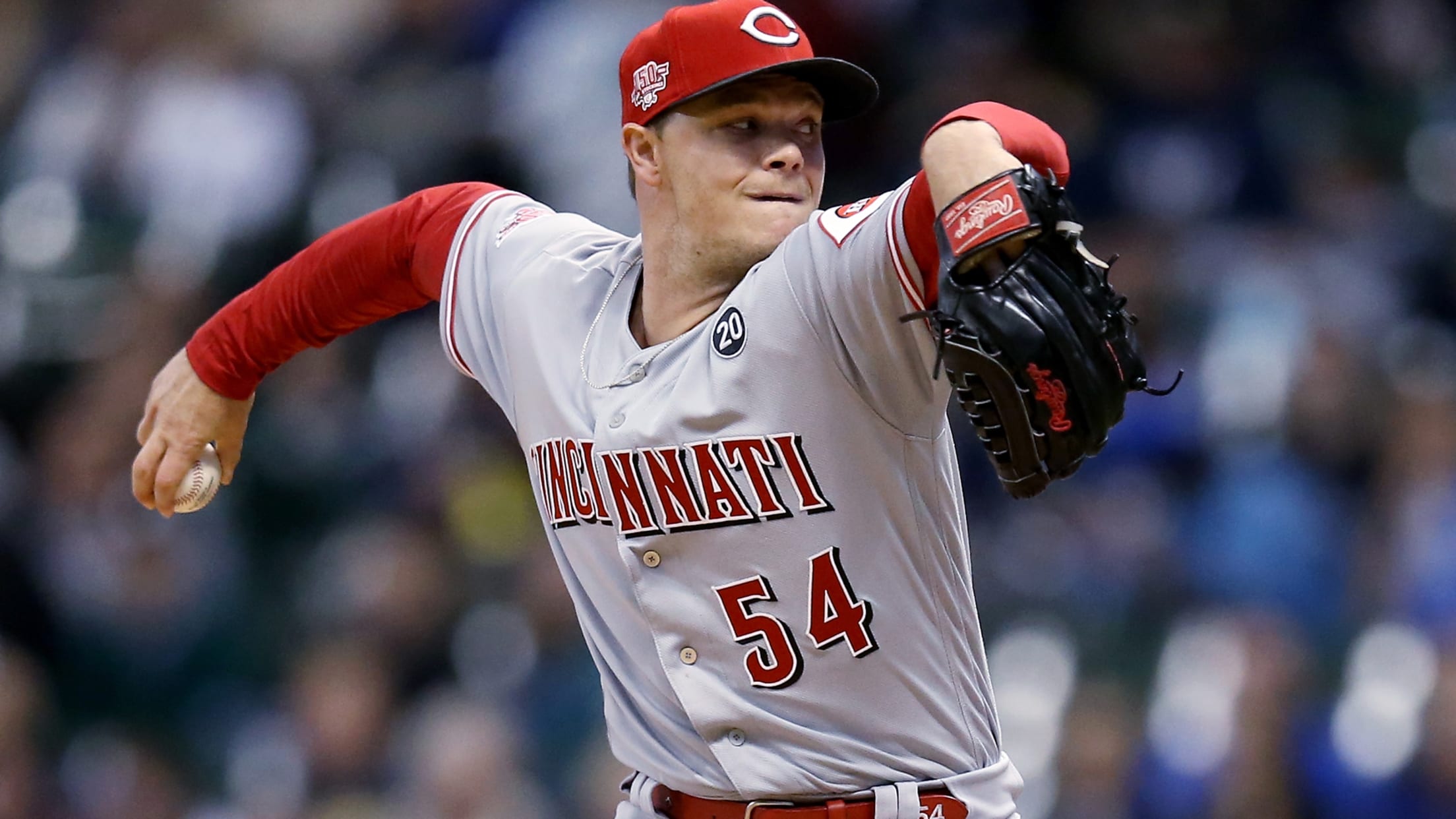 MILWAUKEE -- Before Tuesday night, Sonny Gray's first season in Cincinnati hadn't exactly gone the way he, or the Reds, had hoped. Gray was winless in his first nine starts and had a 4.30 ERA. But against the Brewers, the right-hander offered a glimpse of what once made him one
Puig earns Play of Week with foul catch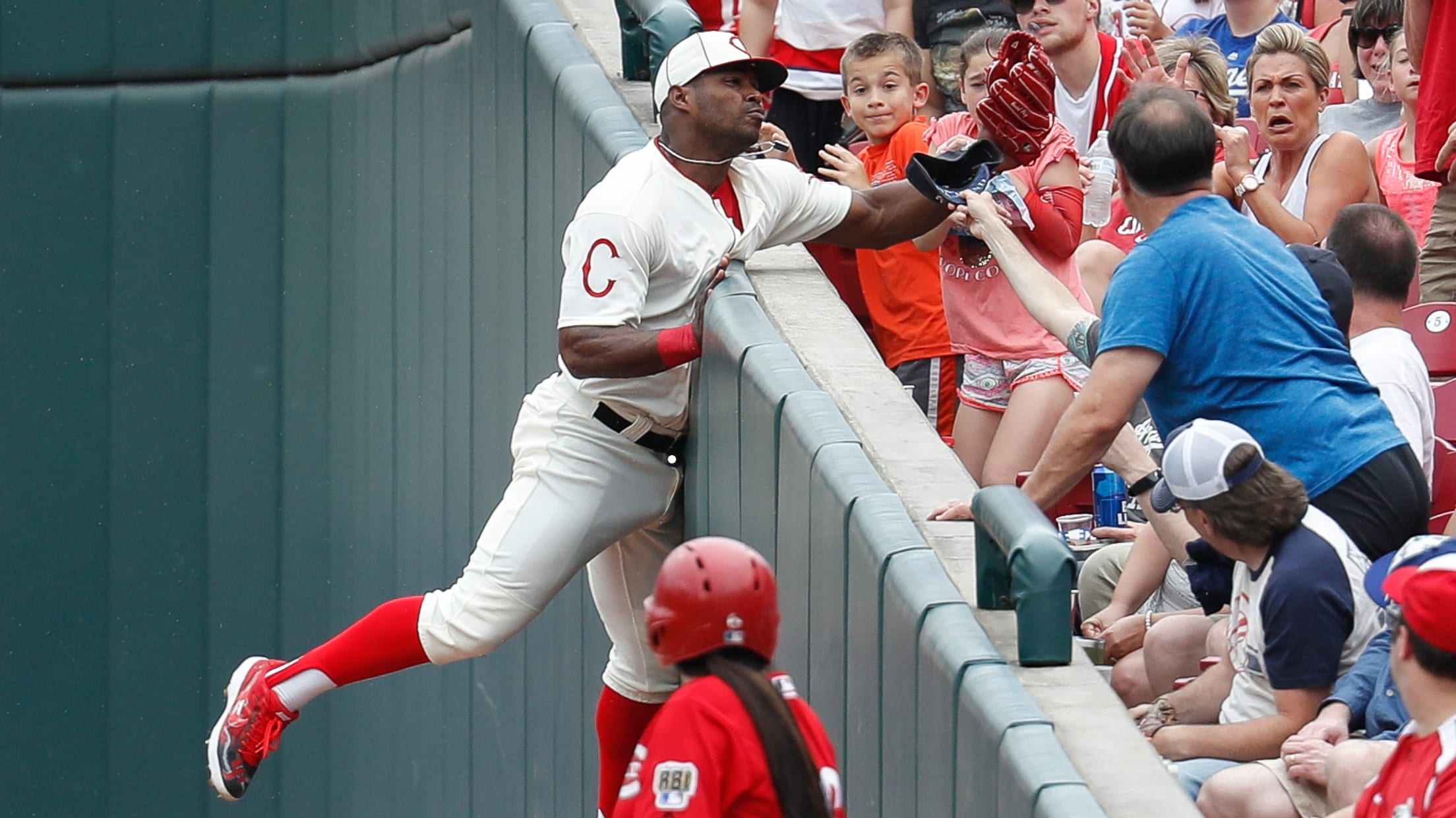 Yasiel Puig's sensational catch against his former team Sunday earned the Reds outfielder the Play of the Week Award presented by W.B. Mason on Monday. In Cincinnati's series finale against the Dodgers at Great American Ball Park, Puig leaped high above the side wall along the right-field line and reached
Roark to Bell: 'No, I didn't want to come out' 
Reds starter lifted for pinch-hitter in 5th; bats struggle against dominant Ryu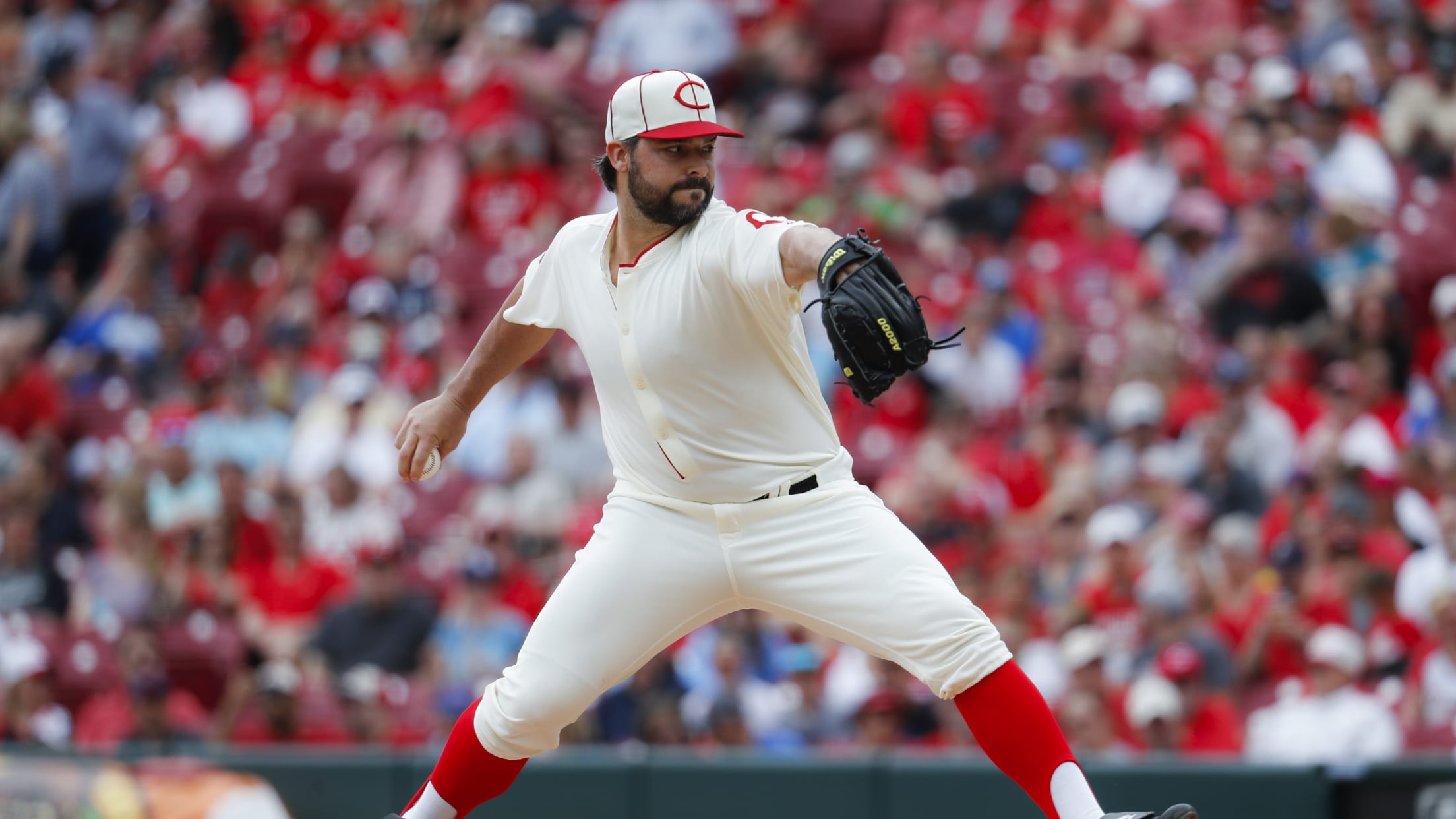 CINCINNATI -- Although the final score showed an 8-3 Reds loss to the Dodgers on Sunday, starting pitcher Tanner Roark still felt very much alive in the game after completing the top of the fifth inning with two strikeouts. However, manager David Bell chose to lift Roark for pinch-hitter Phillip
Puig crashes into wall on great grab, later exits
Right fielder day to day with sprained right shoulder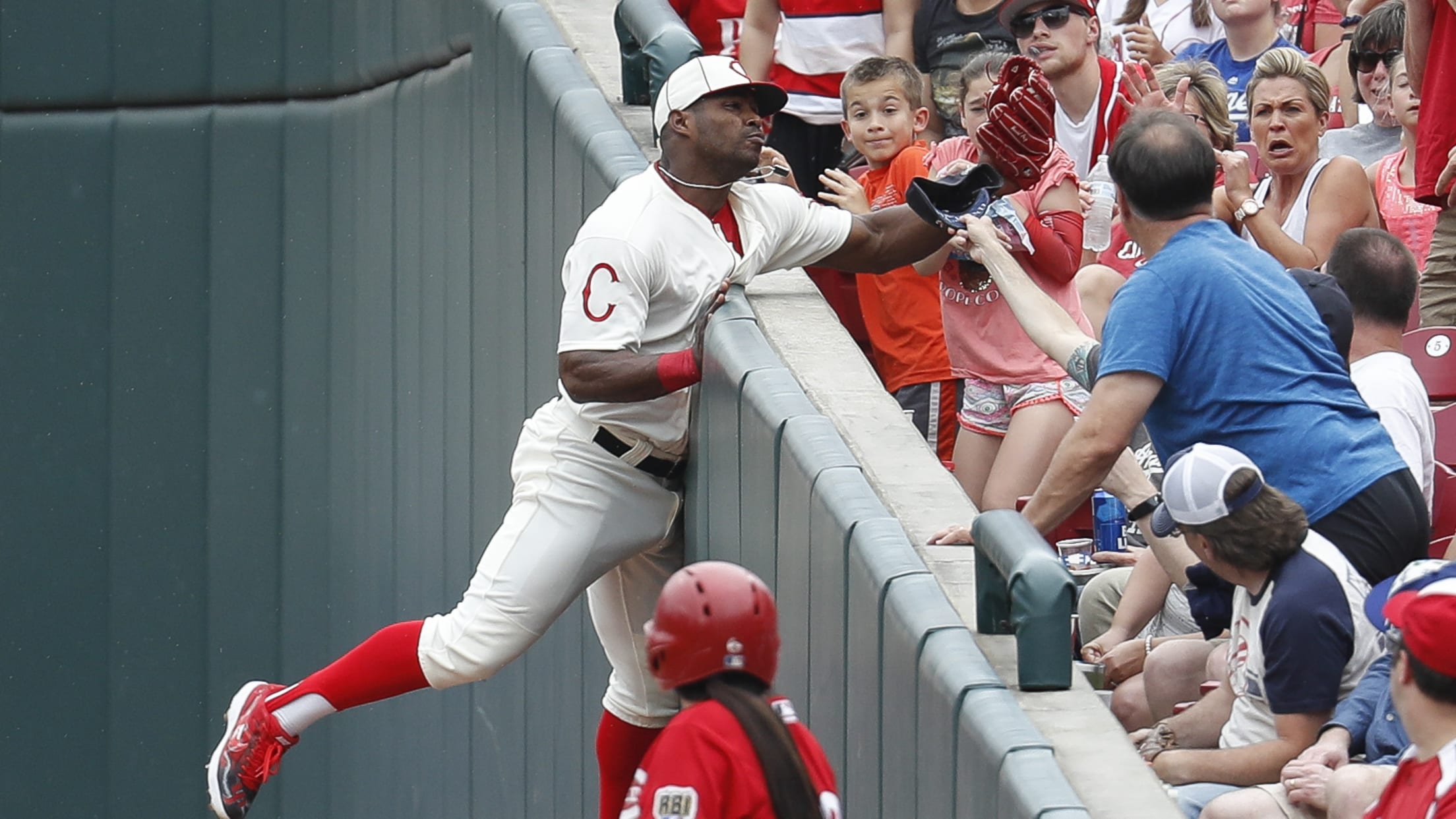 CINCINNATI -- One of the precious few good moments the Reds had during Sunday's 8-3 loss to the Dodgers ended up having some negative consequences. In the top of the sixth inning, right fielder Yasiel Puig made a fantastic leaping catch in foul territory. But the impact of landing on
With Reds facing lefties, Bell opts for Casali
Manager says Barnhart will still get majority of playing time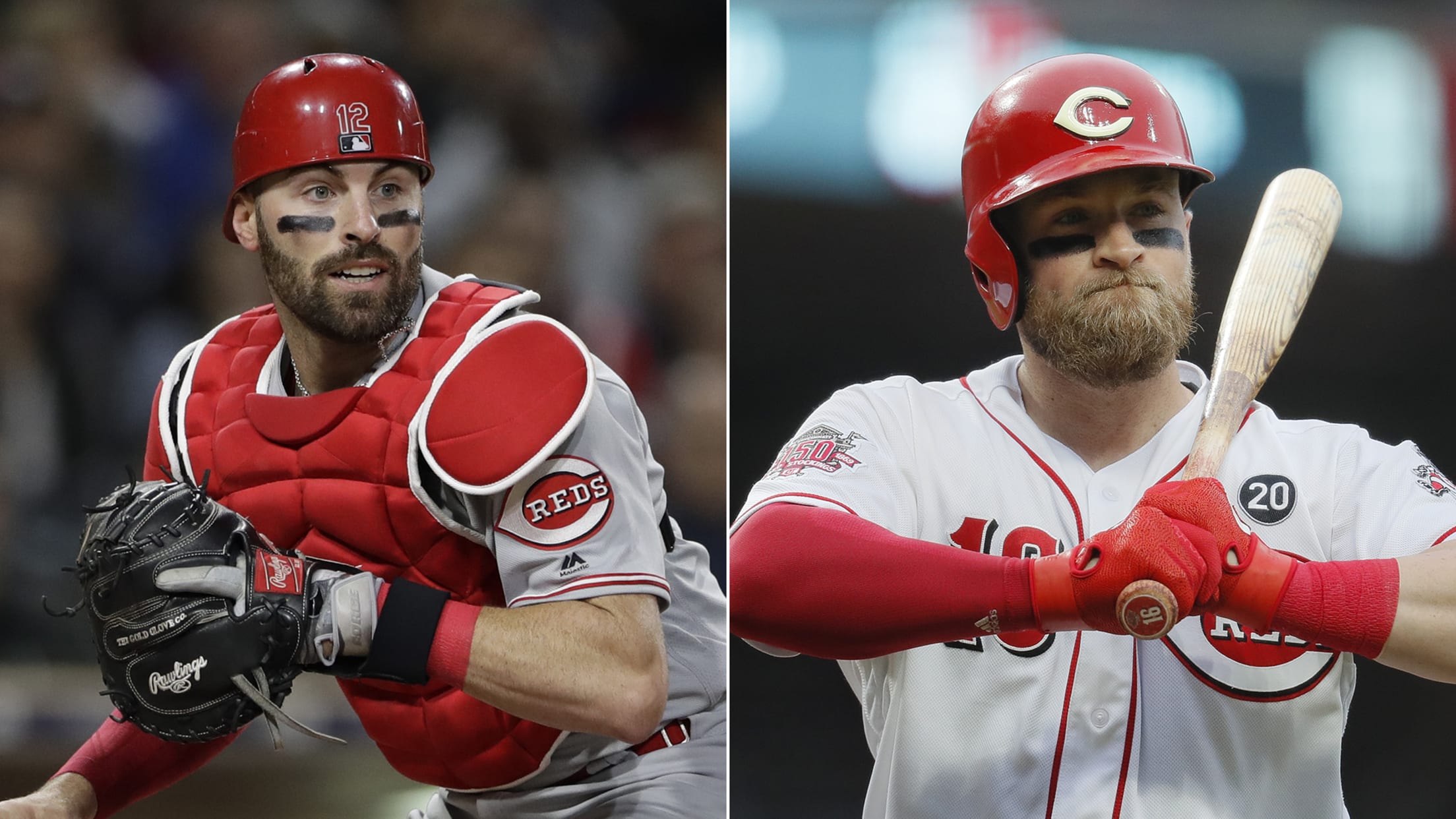 CINCINNATI -- Reds backup catcher Curt Casali has been getting more starts of late -- Sunday marked the fourth start over a seven-game stretch. Although regular catcher Tucker Barnhart has yet to get going offensively while Casali has been solid hitting when given opportunities, manager David Bell maintained there was
The toughest guy to strike out on every team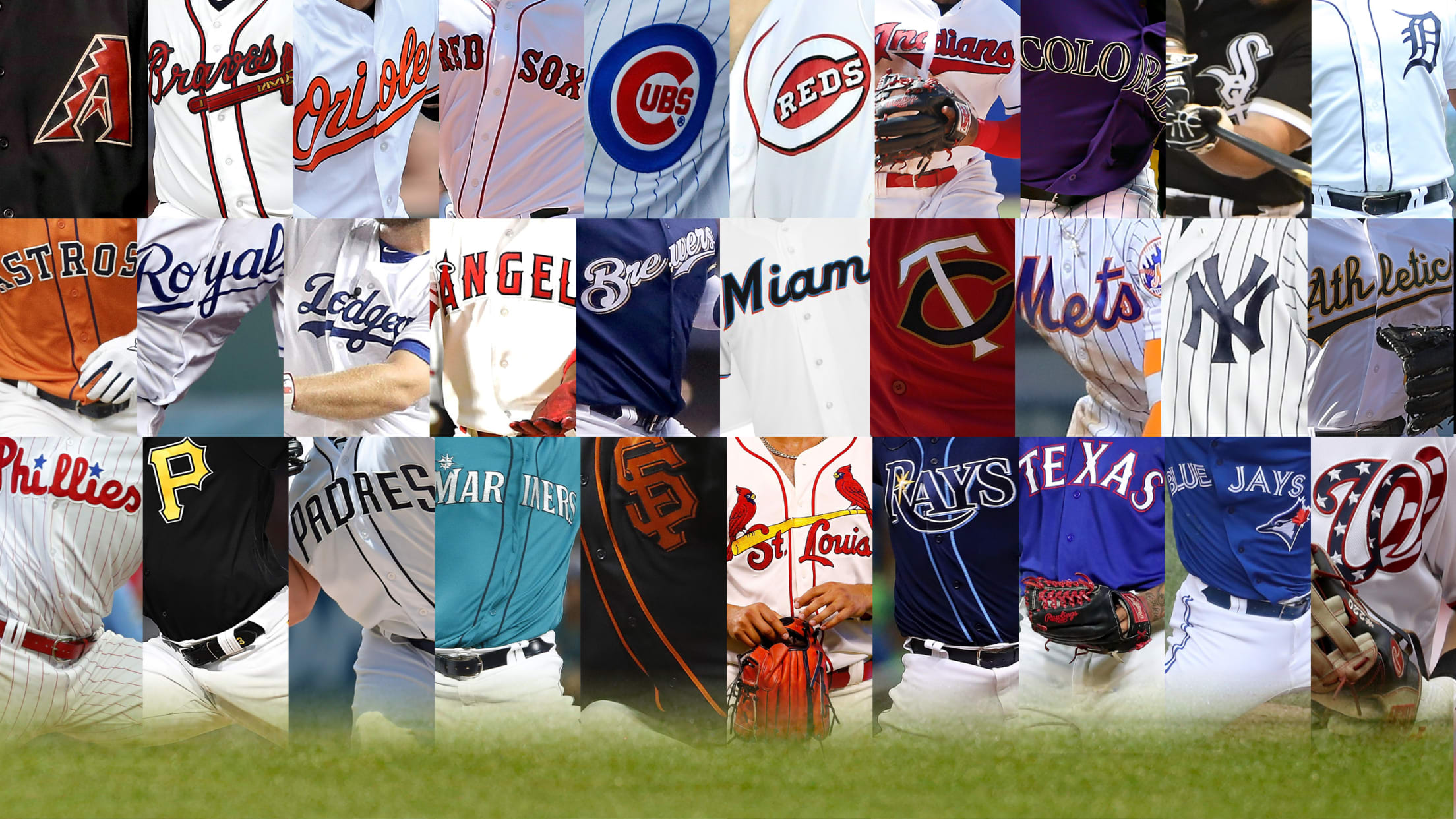 The world of baseball has embraced the strikeout in a way that is sometimes obsessive: For the second consecutive year, we're on pace for more strikeouts than hits. Even the best hitters in baseball don't sweat the strikeouts anymore. It's all part of the game. This ends up making those
Mahle, Reds' bullpen combine to blank Dodgers
Hernandez, Garrett, Iglesias limit Dodgers to two hits over three innings out of 'pen
CINCINNATI -- Finally, Tyler Mahle was rewarded. Generally considered to have pitched well enough to win at least a couple of times this season, the Reds right-hander logged his first win on Saturday in a 4-0 victory over the Dodgers before a crowd of 31,156 -- the season's second-largest showing
Puig joins Reds' Play Ball Takeover event
Reed optioned to Triple-A; Ervin recalled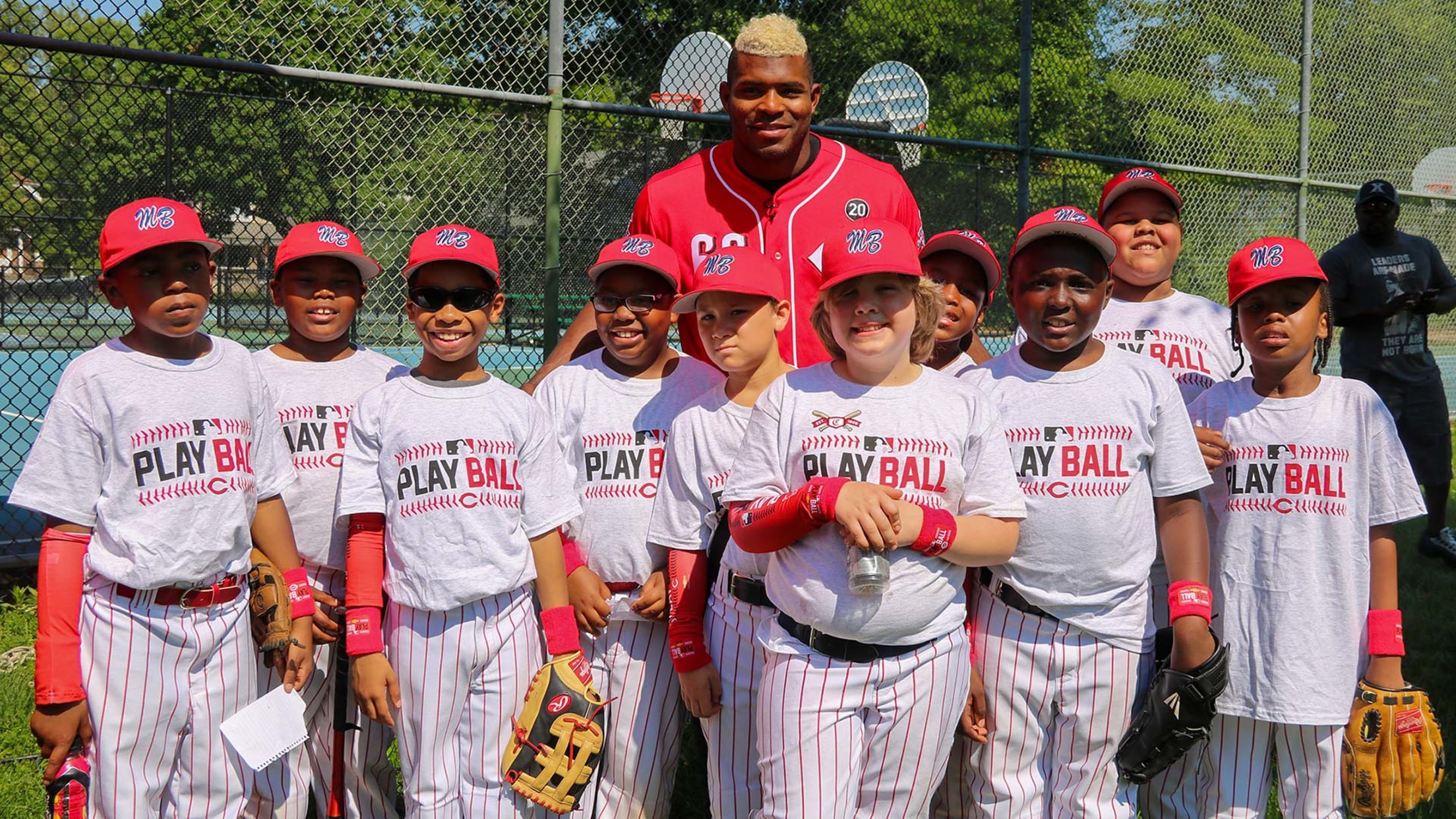 CINCINNATI -- Outfielder Yasiel Puig led the way for the Reds' Play Ball Community Takeover event on Saturday morning in Cincinnati's Madisonville neighborhood. Puig joined members of the Reds Community Fund department led by director Charley Frank, club mascot Mr. Redlegs, organist John Schutte and the Reds Rally Pack in
Reds lack antidote to LA's left-handed bats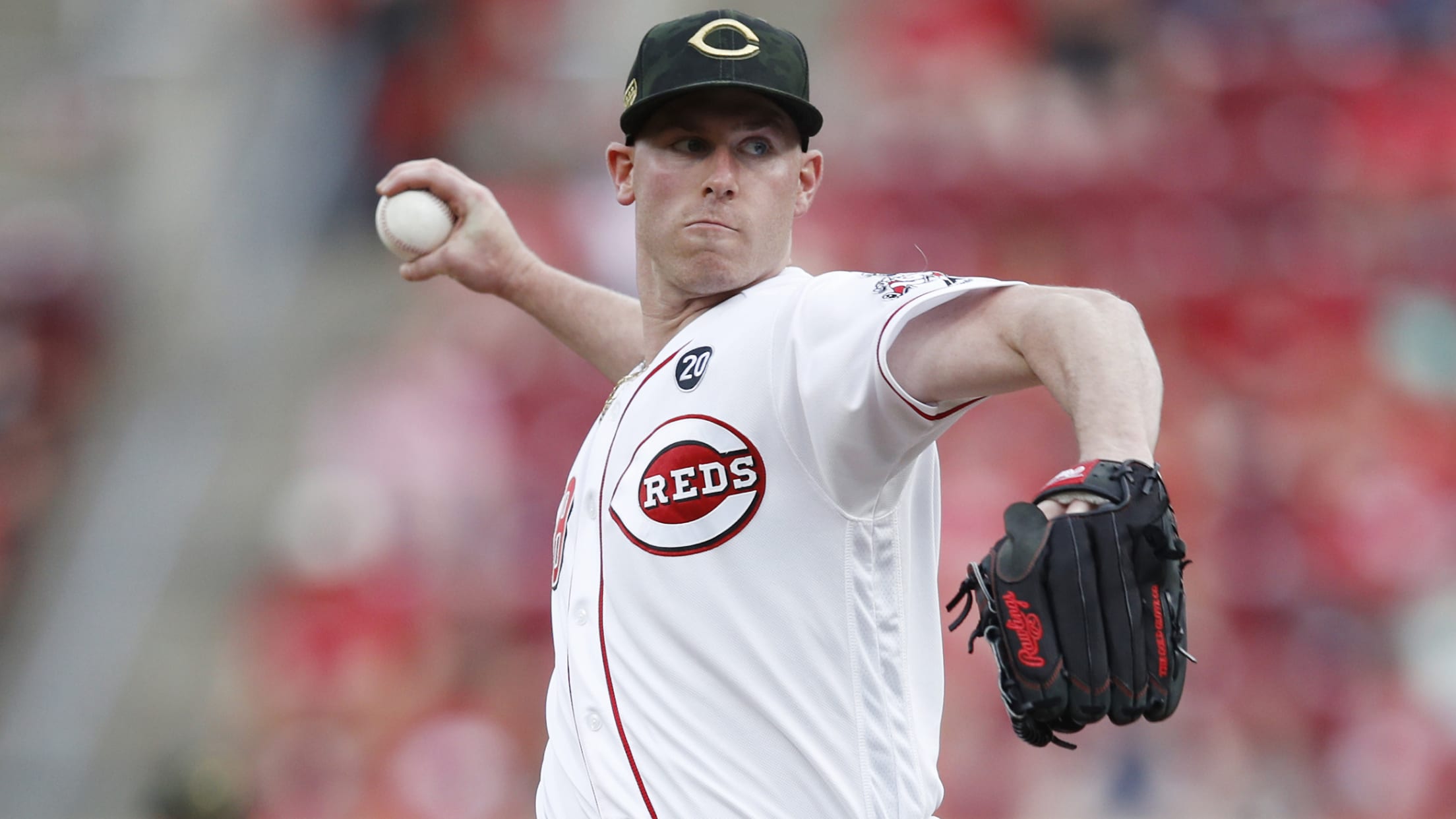 CINCINNATI -- The Reds' rotation came into Friday with the third-best ERA in the National League without him, but if there were a time this season that they really needed Alex Wood, this weekend vs. the Dodgers is it. Wood, acquired from Los Angeles and one of three starting pitchers