Ervin trying to make OF decision difficult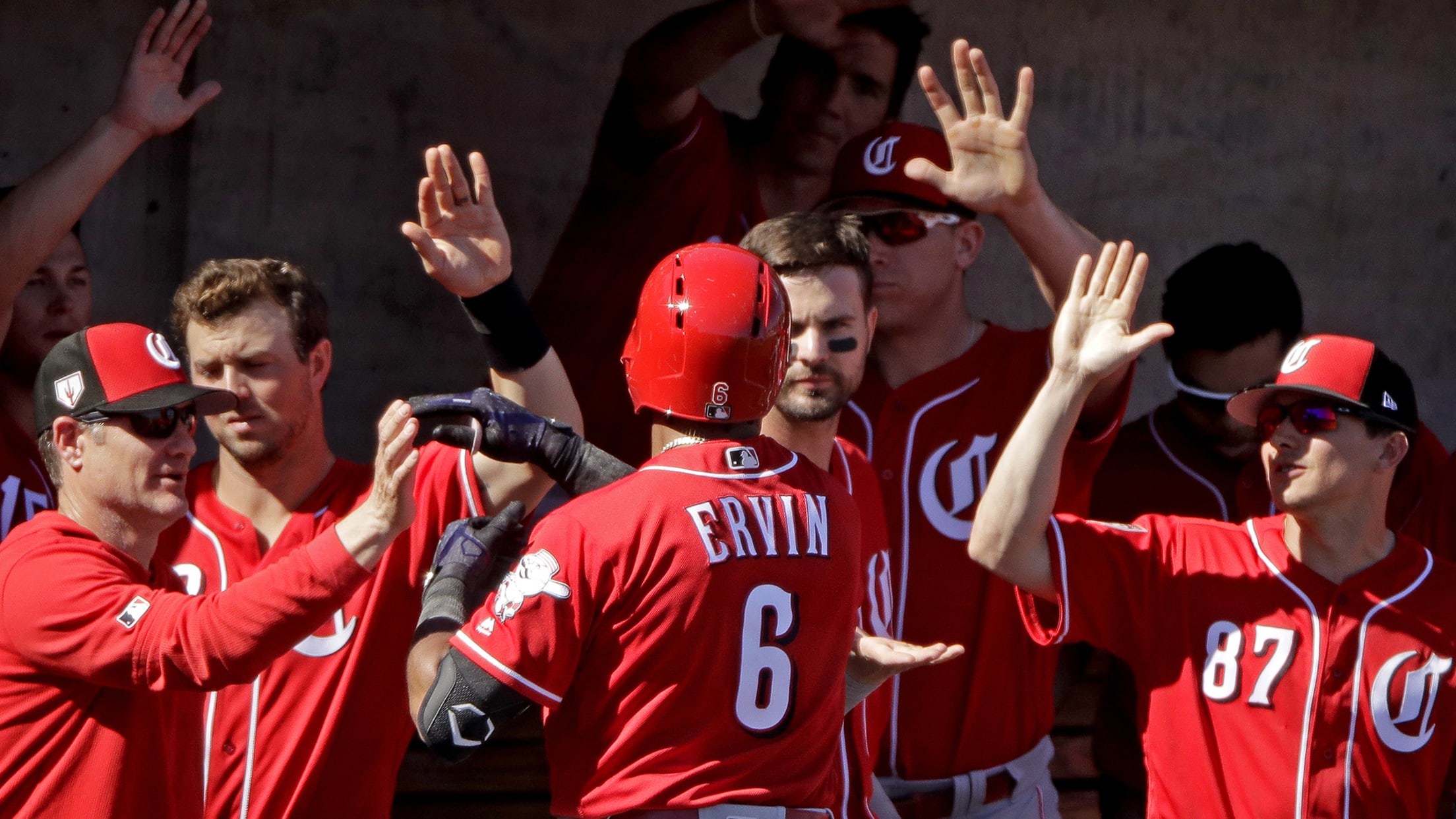 SCOTTSDALE, Ariz. -- Phillip Ervin knows he is making the roster puzzle of Reds' outfielders harder to solve, and he doesn't mind that one bit. "I really would hope so," Ervin said on Monday. "I just came here to try to prove I can play here. That's what I'm doing."
Reds reassign 5 players to Minor League camp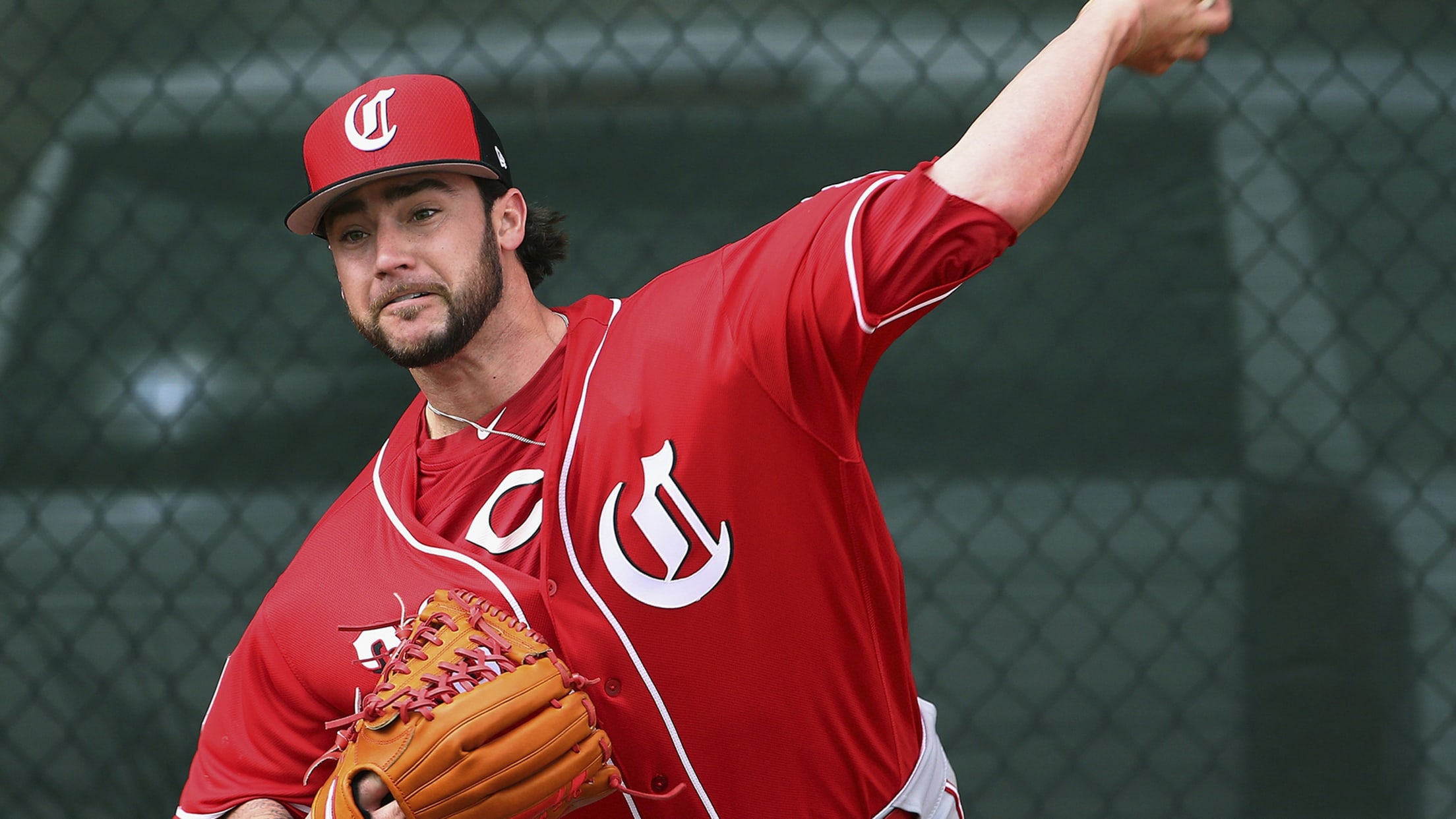 SCOTTSDALE, Ariz. -- The Reds' latest round of Spring Training roster moves on Monday morning featured no surprises, but still carried a notable name. Left-handed pitcher Brandon Finnegan was unable to regain his form after two mostly lost seasons and was among the five players re-assigned to Minor League camp.
No matter the position, Senzel will be ready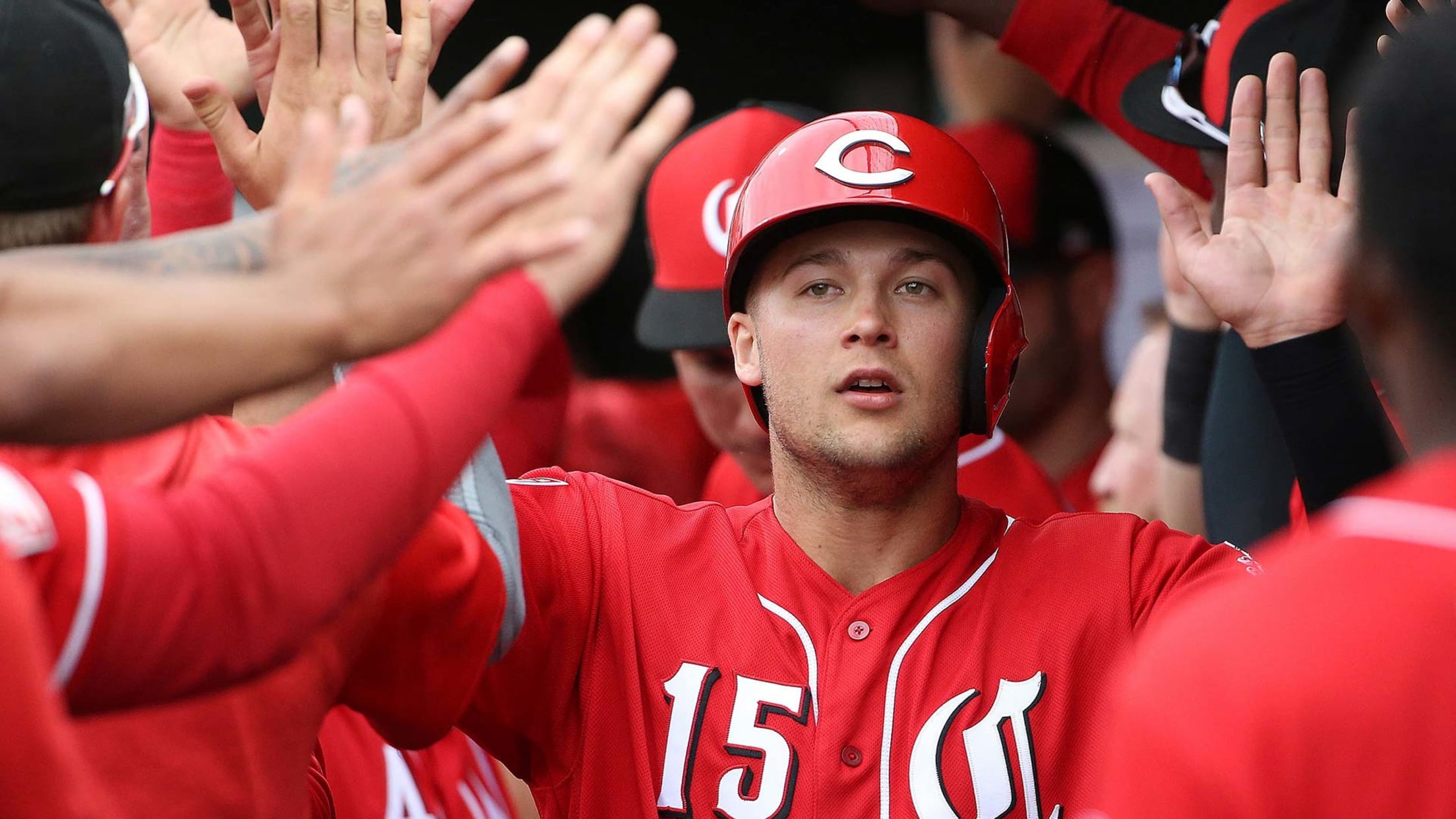 GOODYEAR, Ariz. -- Remember when the thought was that the Reds might trade Eugenio Suarez, or move him to short to accommodate Nick Senzel at third base? Or that they were going to trade Scooter Gennett to accommodate Senzel at second base? Or that they were going to trade Senzel
Puig puts on a show with two homers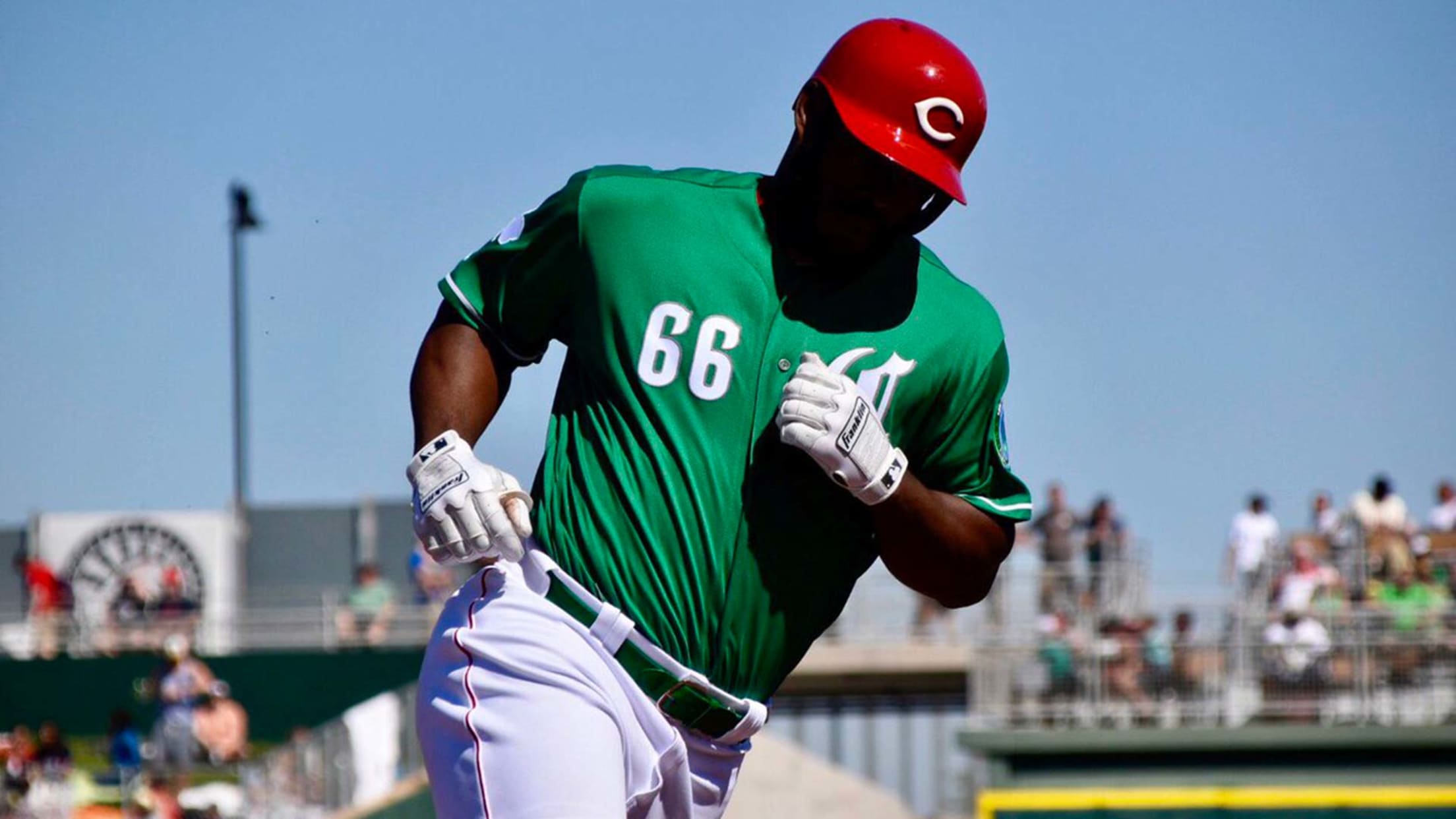 GOODYEAR, Ariz. -- Maybe Yasiel Puig is part Irish and never told us? That would be one way to explain a St. Patrick's Day dandy in which he sham-rocked a two-time Cy Young Award winner and an All-Star closer for a pair of home runs in the Reds' 9-9 tie
Dietrich and Iglesias providing depth for Reds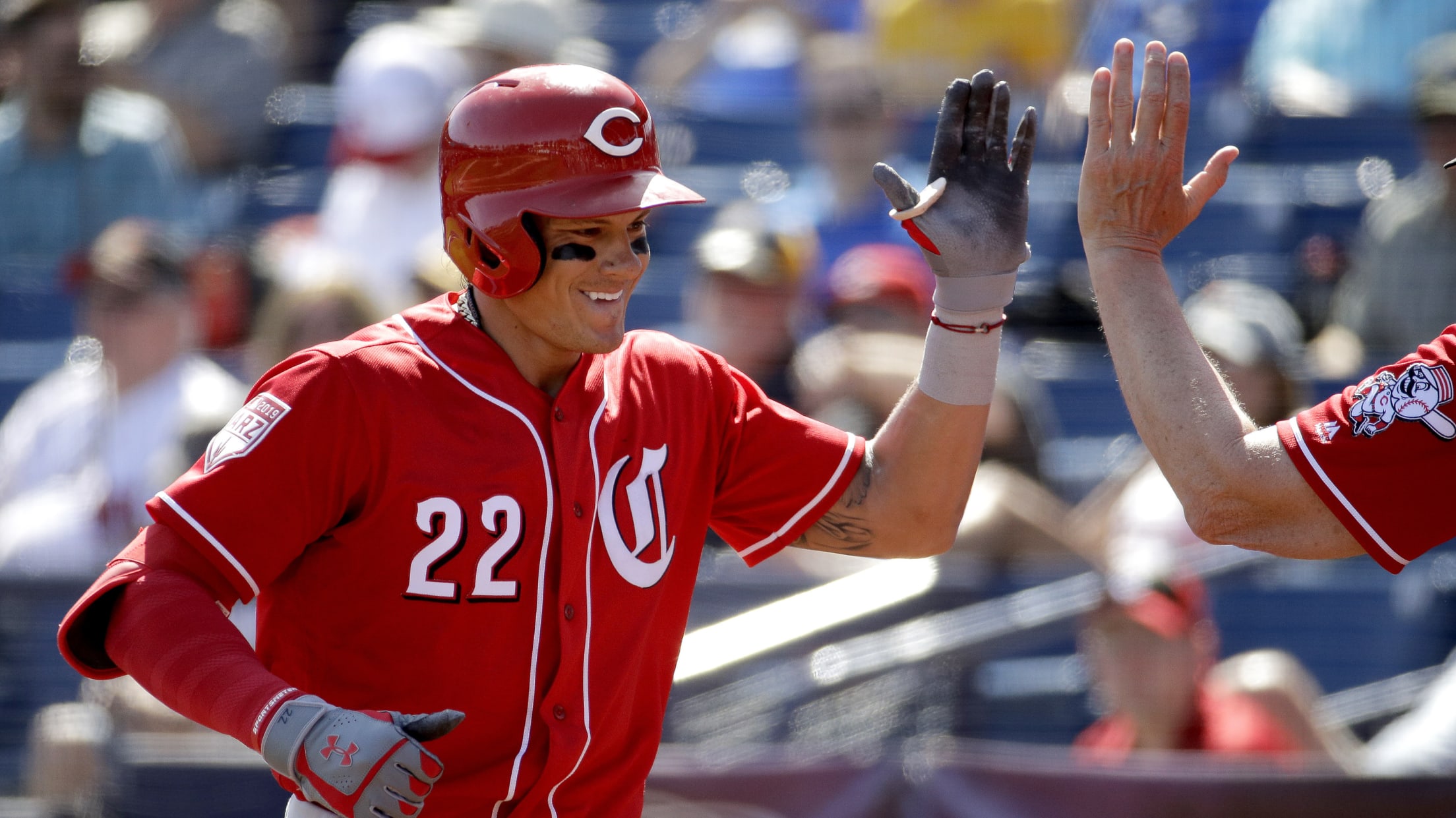 GOODYEAR, Ariz. -- In the roster-altering, rotation- and outfield-reinventing Reds' offseason, the recent signings of Derek Dietrich and Jose Iglesias to Minor League contracts were decidedly unsexy acquisitions. But the Reds are serious about ascending in the National League Central after a 95-loss campaign, and these are the kind of
Lorenzen shows off two-way talent in outfield
Roark racking up strikeouts; Reds to announce Opening Day starter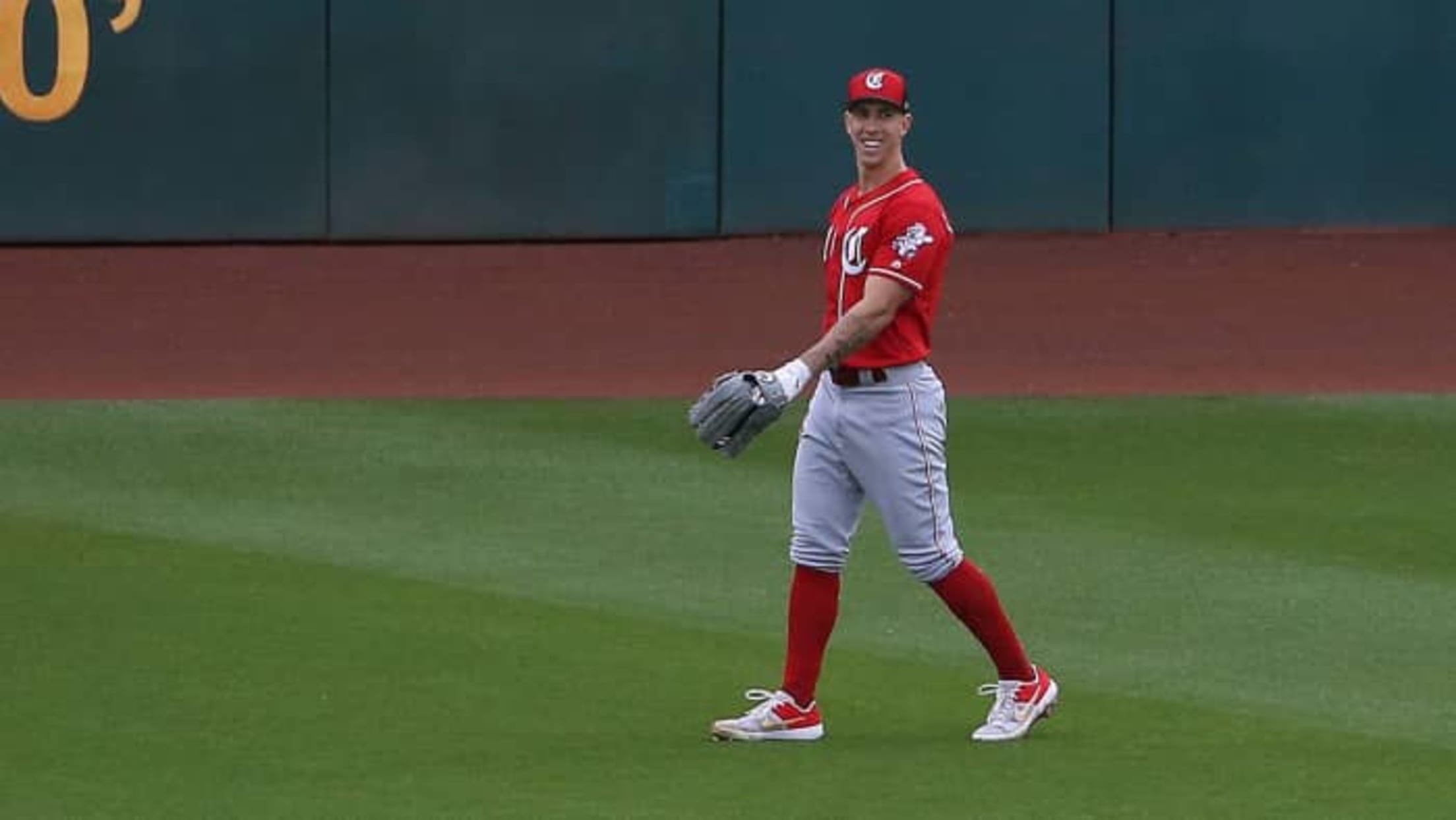 GOODYEAR, Ariz. -- Michael Lorenzen has completed the trifecta of potential roles in the Cactus League. He has appeared in games solely as a pitcher. He has appeared as both a pitcher and a center fielder. And now, in the wake of Saturday's 5-2 win over the Rangers, he has
'Still having fun,' Kemp's role remains unclear
Veteran again out to prove himself as everyday player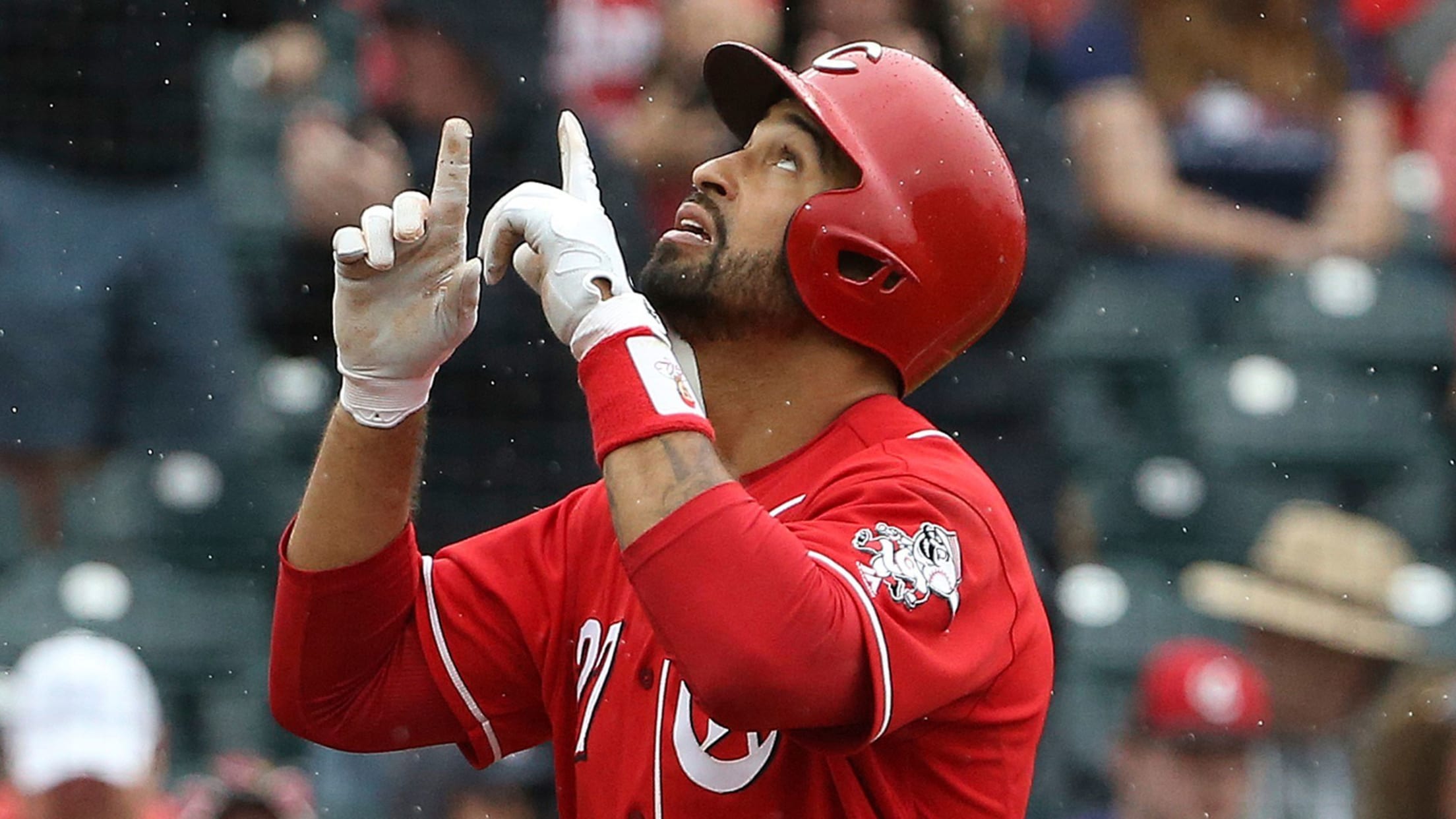 GOODYEAR, Ariz. -- It's like deja vu, sans Dodger blue. Here's Matt Kemp, freshly traded in a deal driven by economics. Again. Here's Kemp having to prove his viability as a big league regular. Again. And here's Kemp having a strong spring camp. Again. Remove the fond and fuzzy feelings
Reds not ready to name Opening Day starter
'I don't think we can go wrong,' Bell says of decision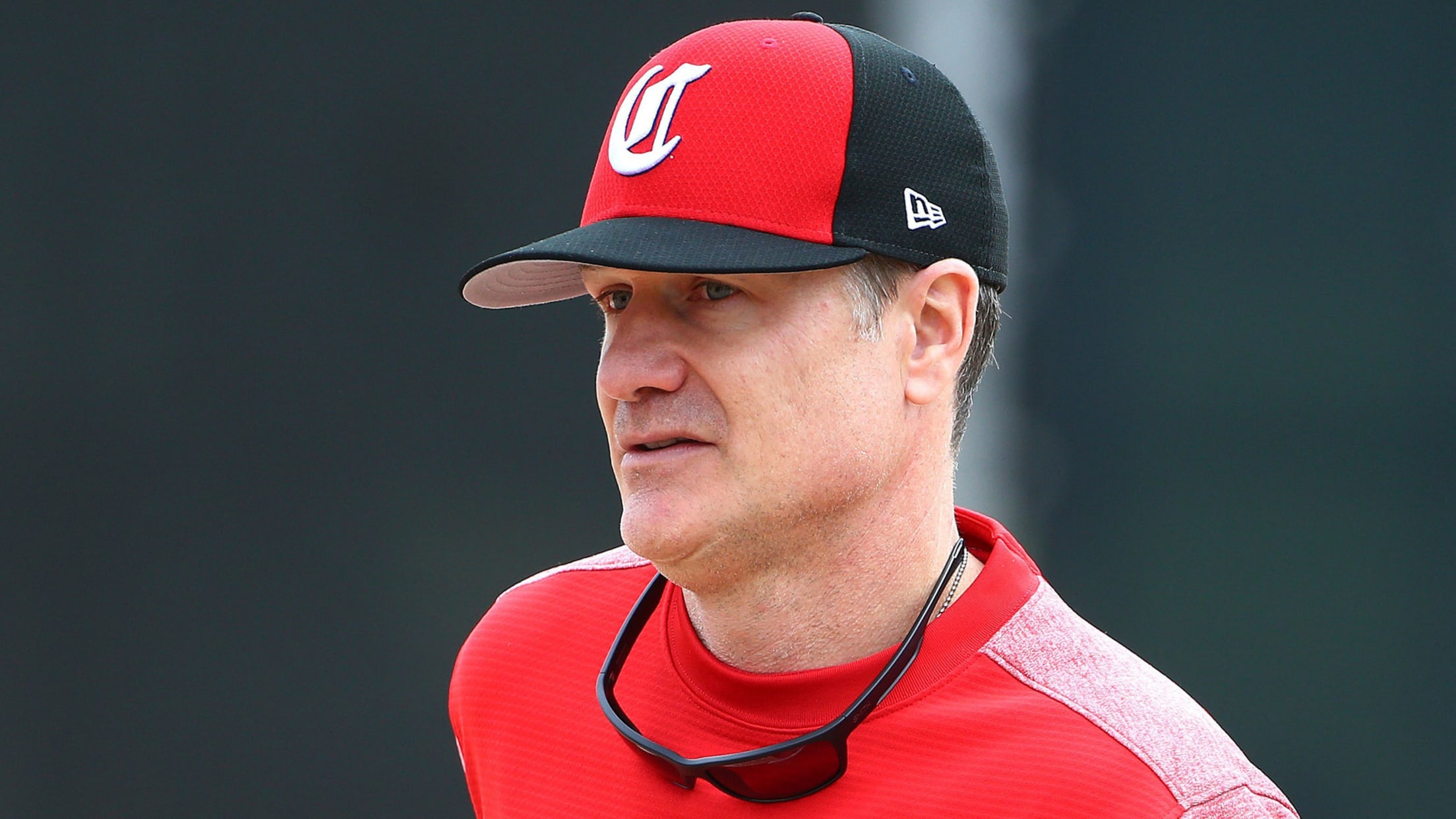 GOODYEAR, Ariz. -- With less than two weeks to go until the season opener (March 28 vs. the Pirates), the Reds have yet to announce their Opening Day starter. If we read anything into the recent pitching schedule and the usual pattern of four days' rest, then the pitcher best-positioned
Facing friends, now foes: Puig warmly received
Slugger eager for games vs. L.A, but firmly part of Reds community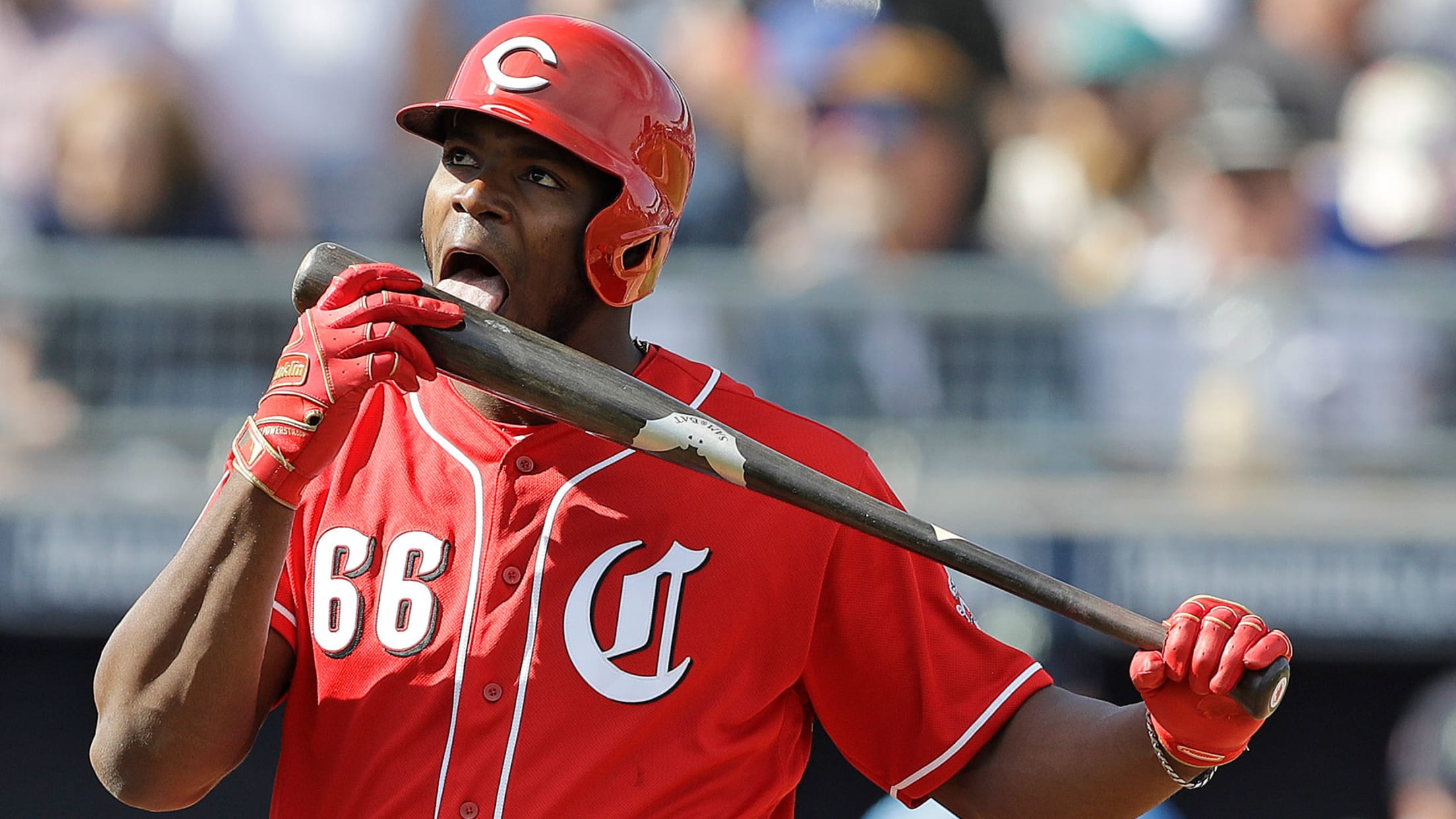 GLENDALE, Ariz. -- For most established players, the Spring Training schedule is nothing more than a collection of squares. The colored ones mean you get to stay home, the white ones mean you might have to board a bus and the opponent is inconsequential. But for Yasiel Puig in his
July 31 might have even more meaning for Reds
Cincinnati front office weighs impact of Trade Deadline changes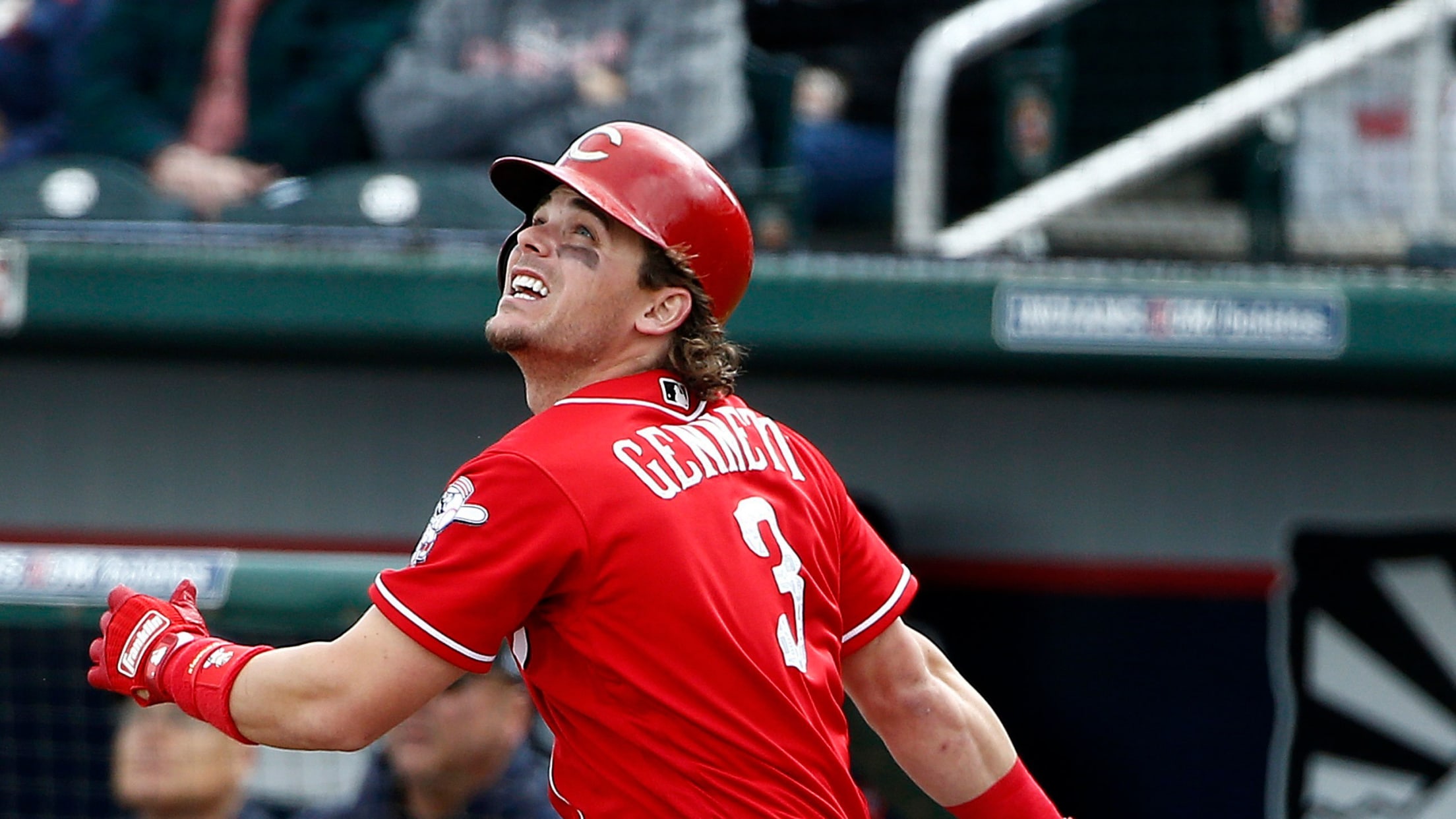 GLENDALE, Ariz. – As the Reds bid to leap from 95 losses to contention, their offseason largely revolved around short-term acquisitions. They added Yasiel Puig, Matt Kemp, Tanner Roark, Alex Wood and Zach Duke to a group that already included pending free agents in Scooter Gennett and David Hernandez. If
30 prospects crushing it this spring -- 1 per team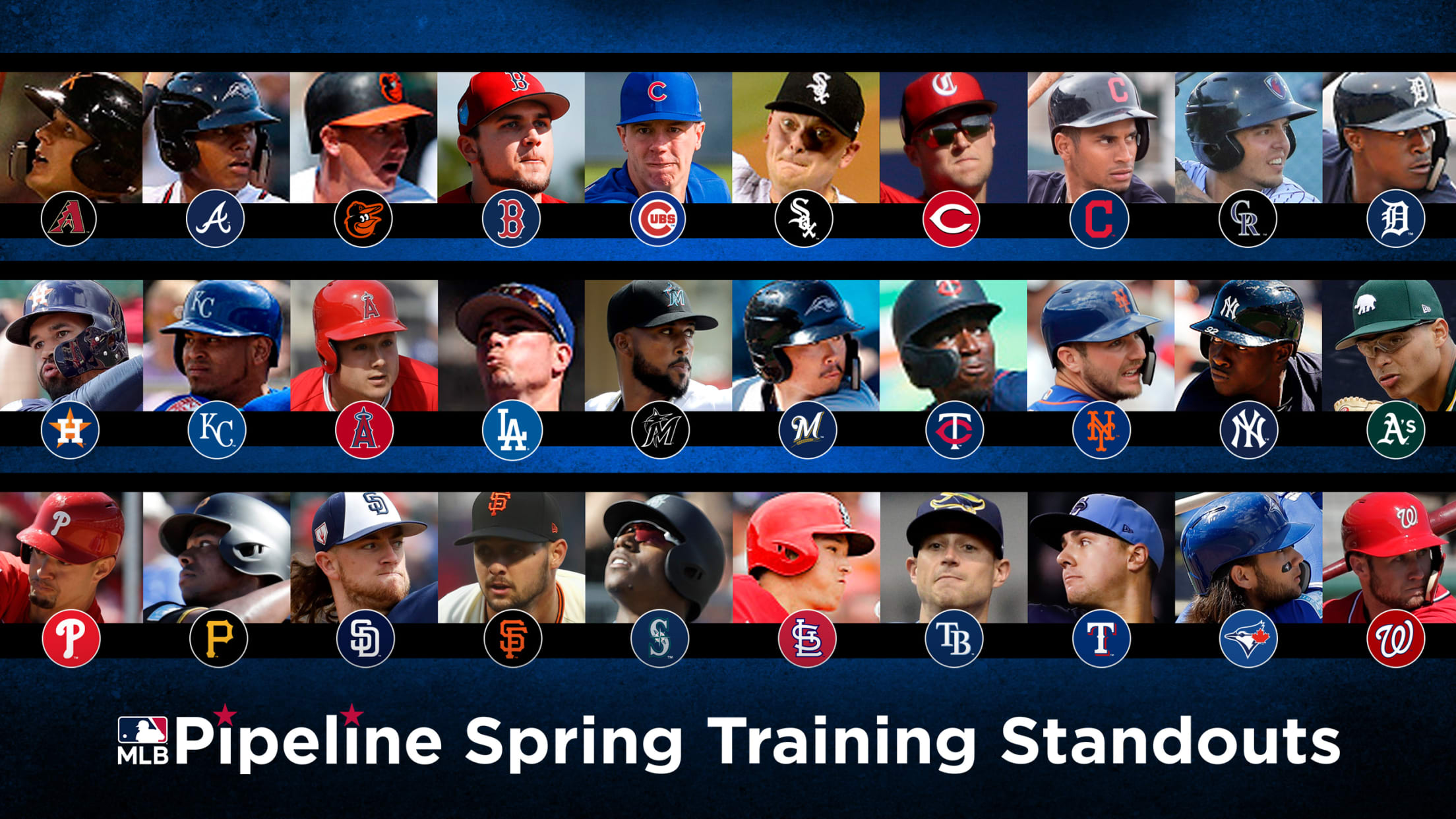 Any talk of Spring Training performances must be prefaced with the "small sample size" caveat. Good or bad, Grapefruit and Cactus League numbers don't necessarily correlate to regular-season production. But for prospects in big league camp, even those not competing for spots on the Major League roster, getting at-bats or
Talented trio headlines deep Reds farm system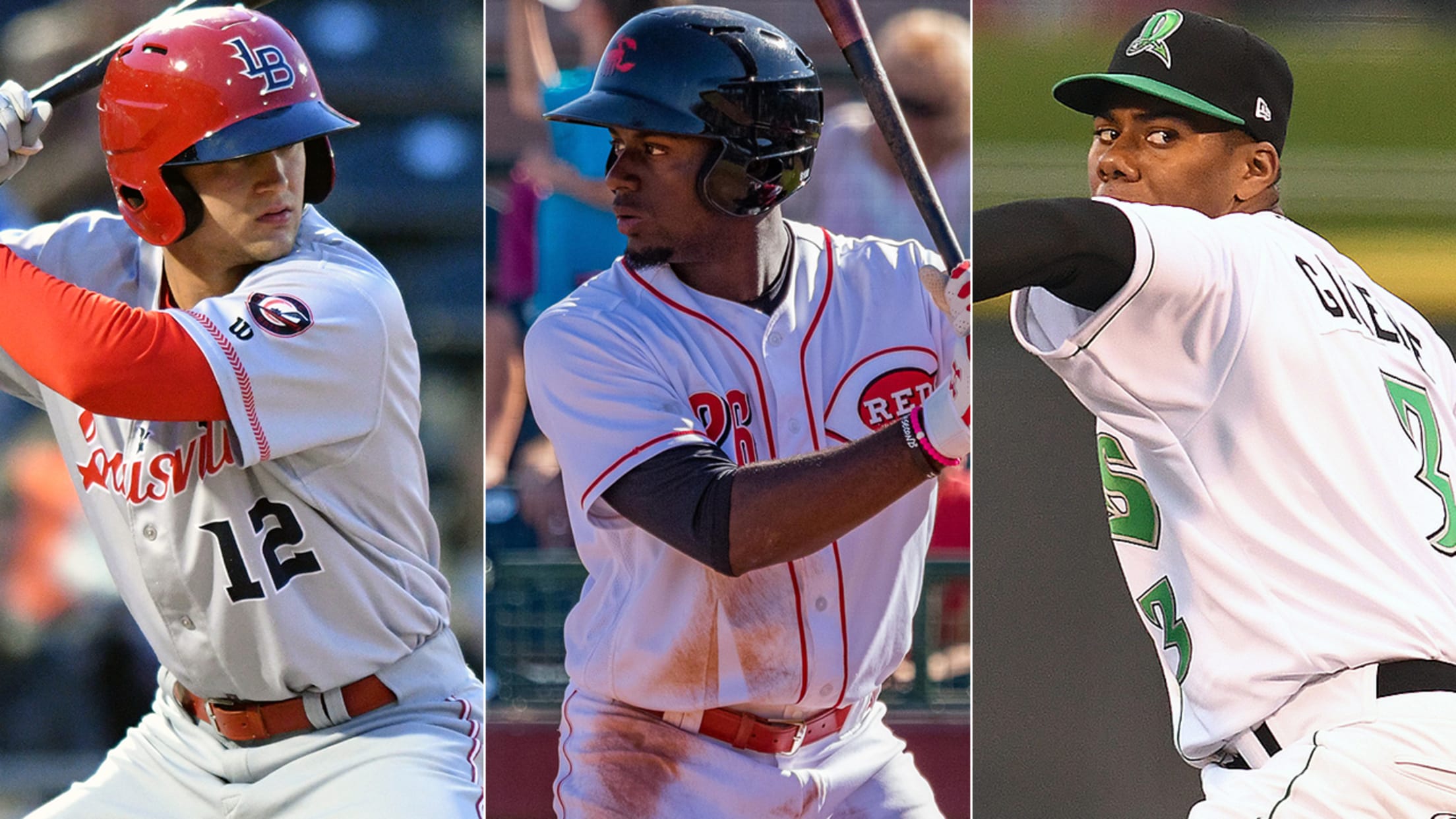 GOODYEAR, Ariz. -- Seeking to halt a string of four consecutive last-place finishes in the National League Central, the Reds were one of baseball's boldest teams this offseason. They swung trades with the Dodgers, Nationals and Yankees to upgrade their rotation with Sonny Gray, Tanner Roark and Alex Wood and
Behind the scenes with Hunter Greene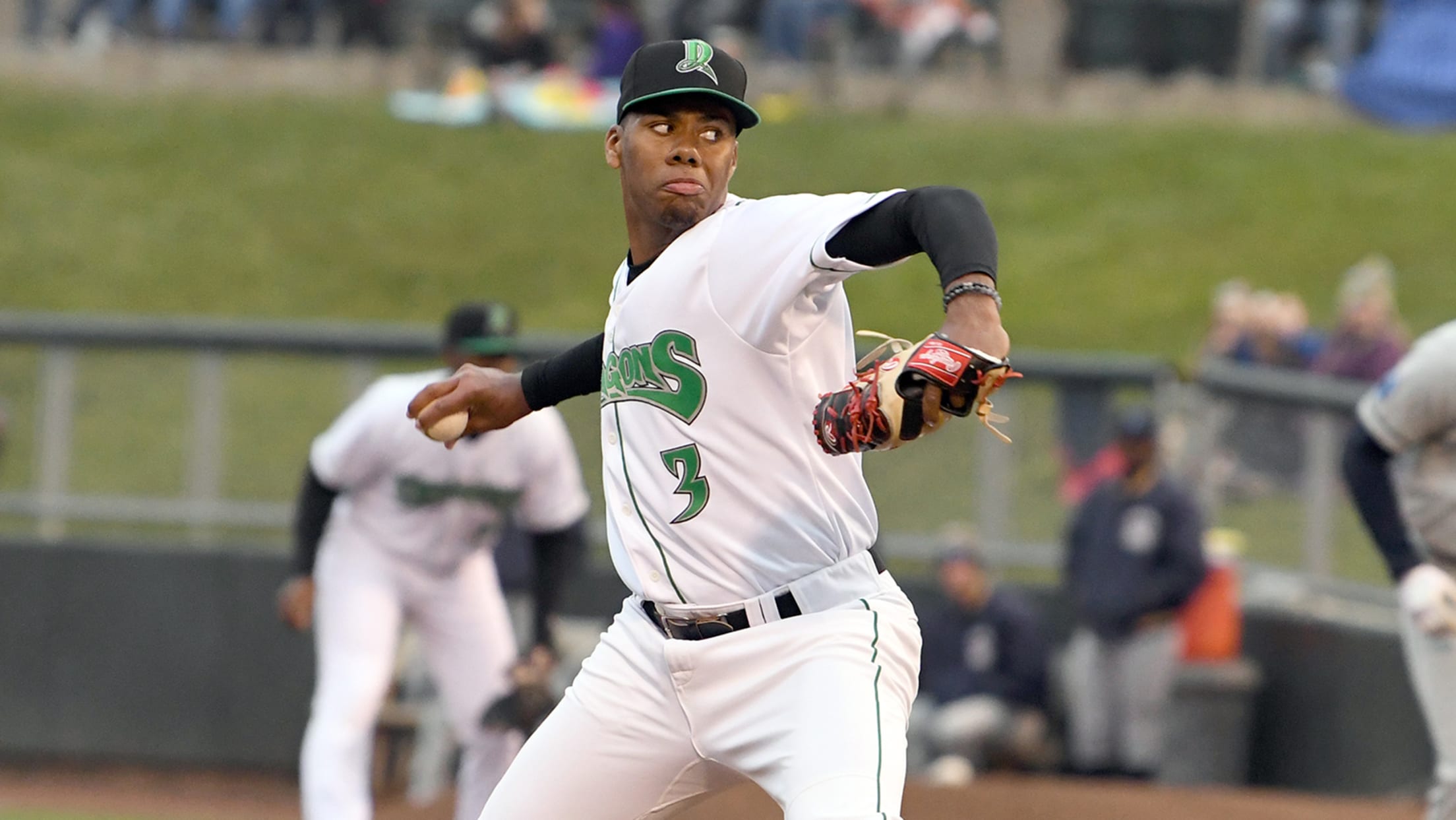 GOODYEAR, Ariz. -- Hunter Greene might be the most famous high school pitcher ever, with a Sports Illustrated cover proclaiming him as "The Star Baseball Needs" in the midst of his senior season in 2017. He generated 100-mph fastballs more easily than any prepster ever has, went as early in
Rule changes coming this year and next
Post-July trades eliminated, inning breaks shortened; 3-batter minimum and more in 2020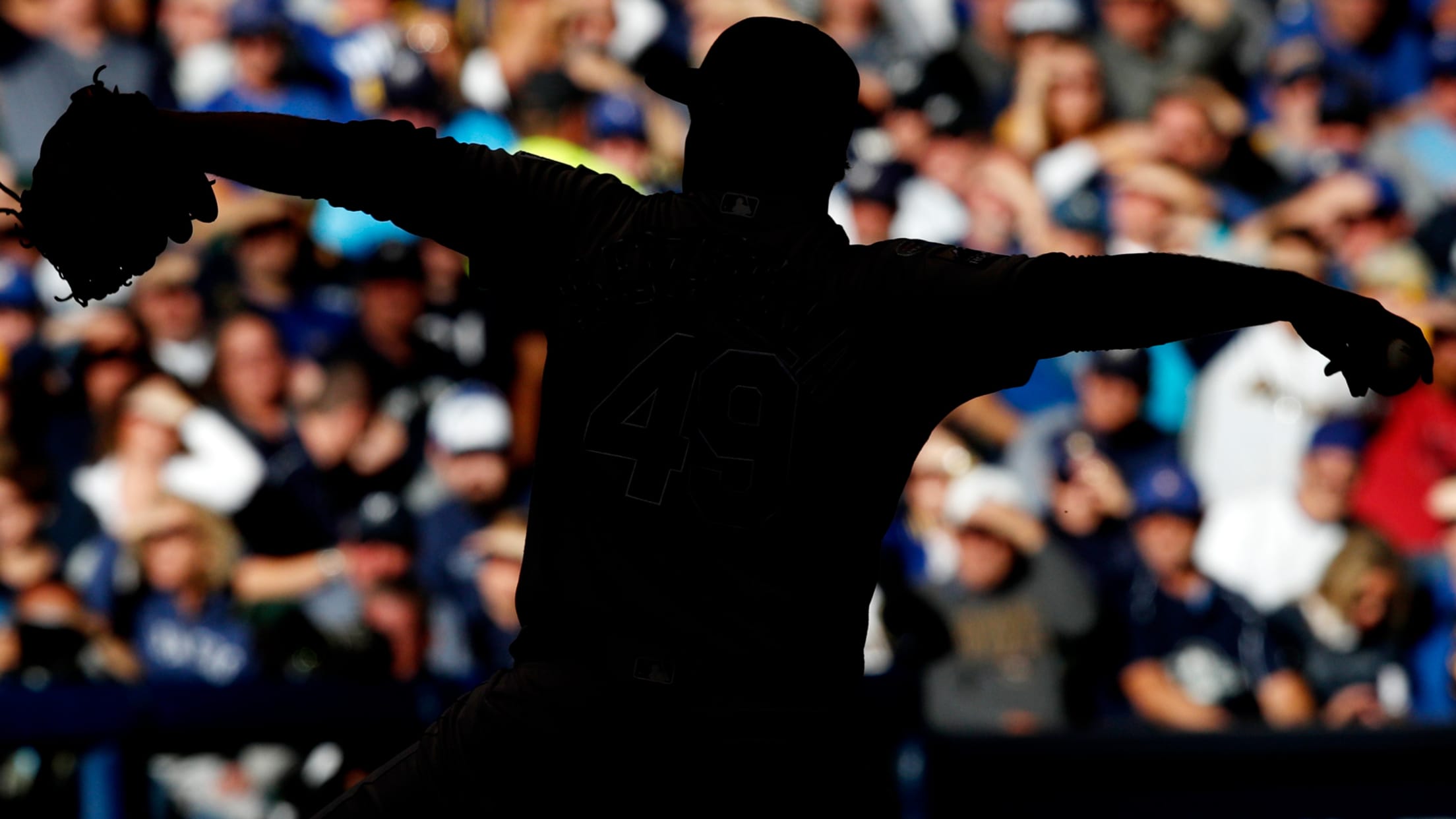 Major League Baseball and the MLB Players Association have negotiated a series of rule changes that will go into effect over the next two seasons. Subject to ratification by all 30 clubs, the changes will affect everything from reliever roles to roster size to the way trades are conducted to
All-Star voting to culminate in single-day event
Also, extra innings in ASG will begin with runners on second base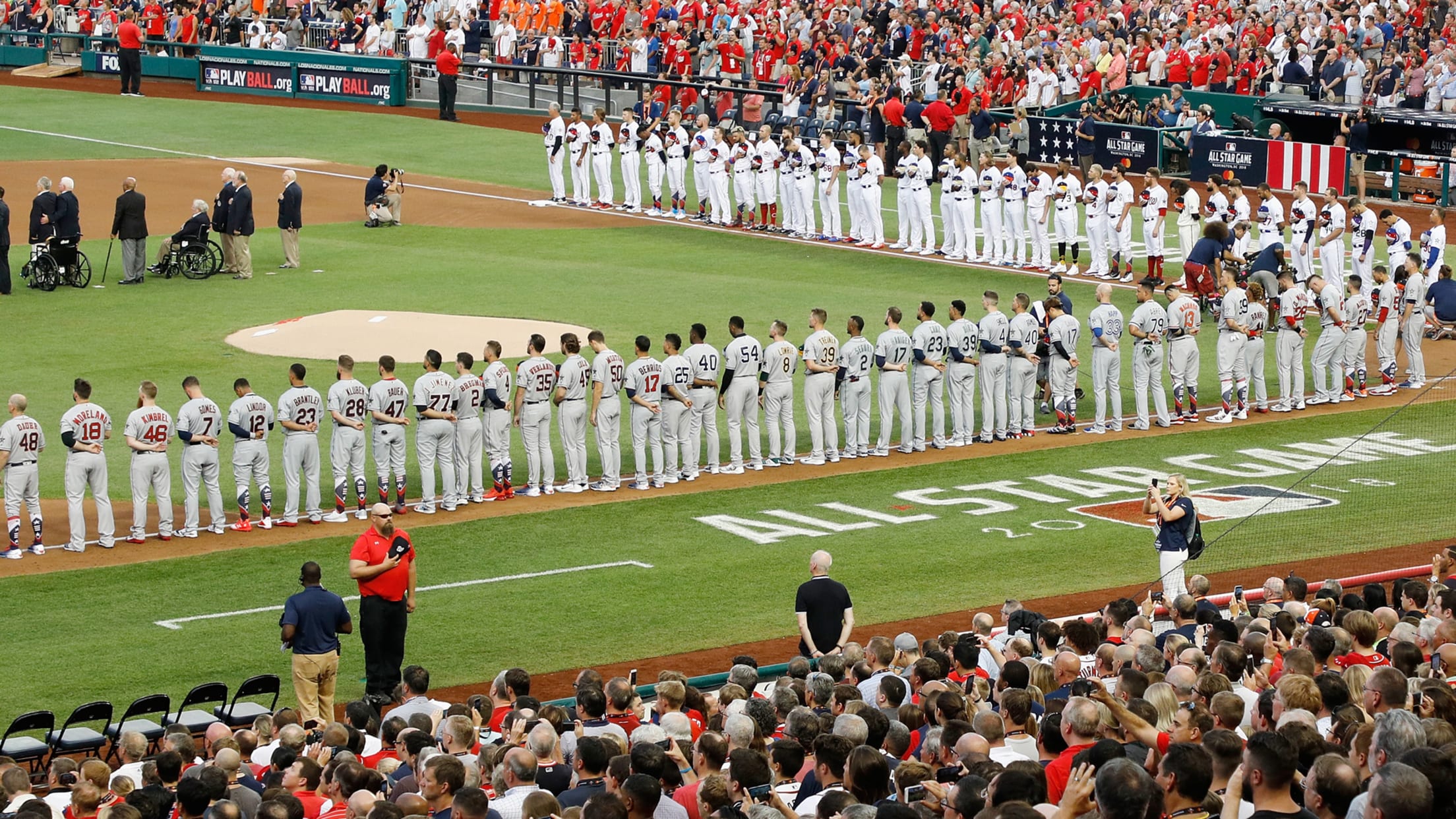 Get ready for Election Day, baseball style. Democracy is coming to the diamond, as are several other alterations associated with the Midsummer Classic. As part of a series of rule changes jointly announced by Major League Baseball and the MLB Players' Association on Thursday, the All-Star Game fan voting process
HR Derby winner to receive $1 million award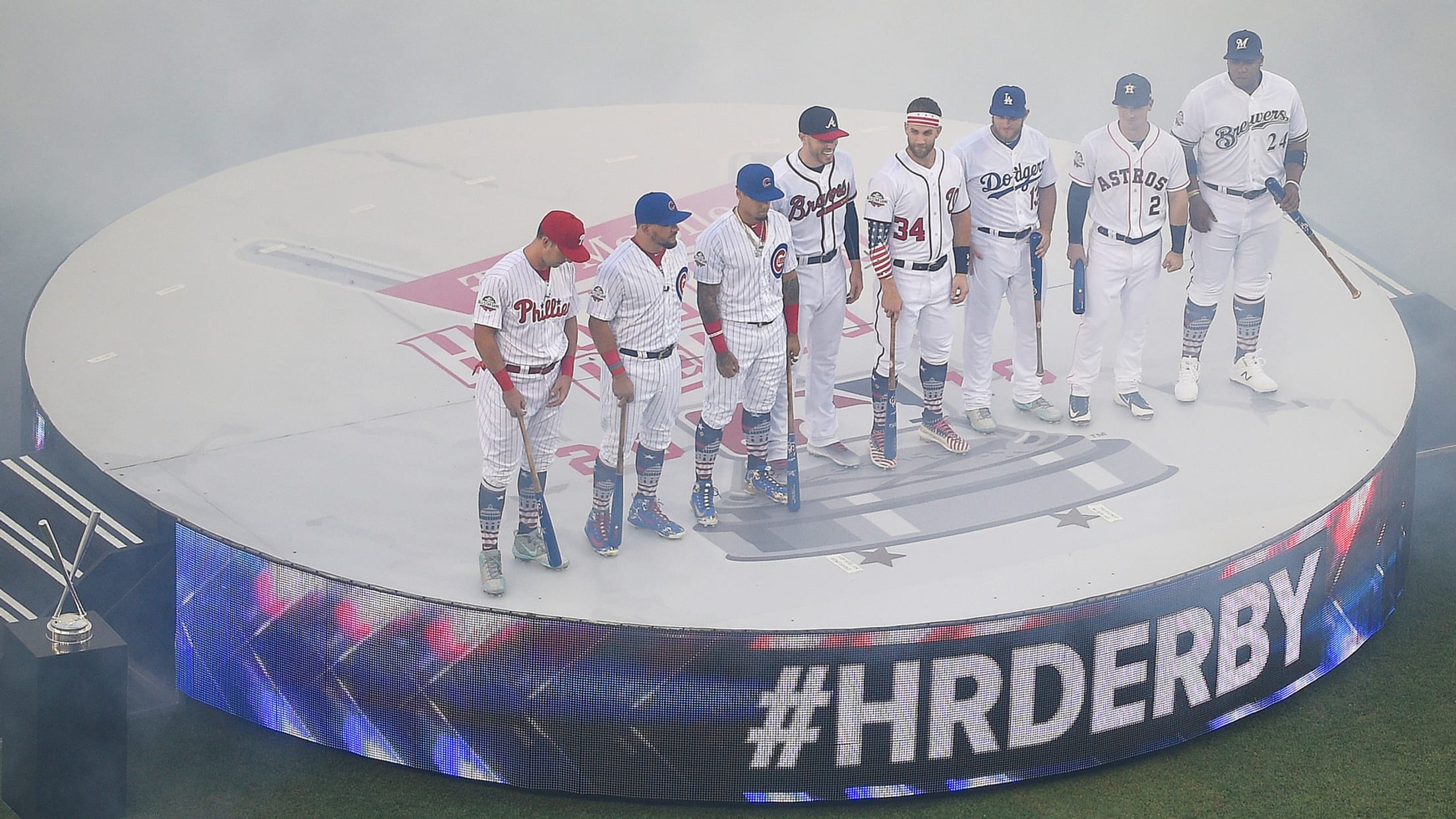 This year, when baseball's biggest sluggers put their light-tower power on display at the Home Run Derby, there's going to be a million dollars on the line. The 2019 Home Run Derby winner will get a $1 million prize, Major League Baseball announced Thursday, part of a multifaceted deal with
Votto plans to win battle with Father Time
Reds first baseman isn't ready for age to impact his offense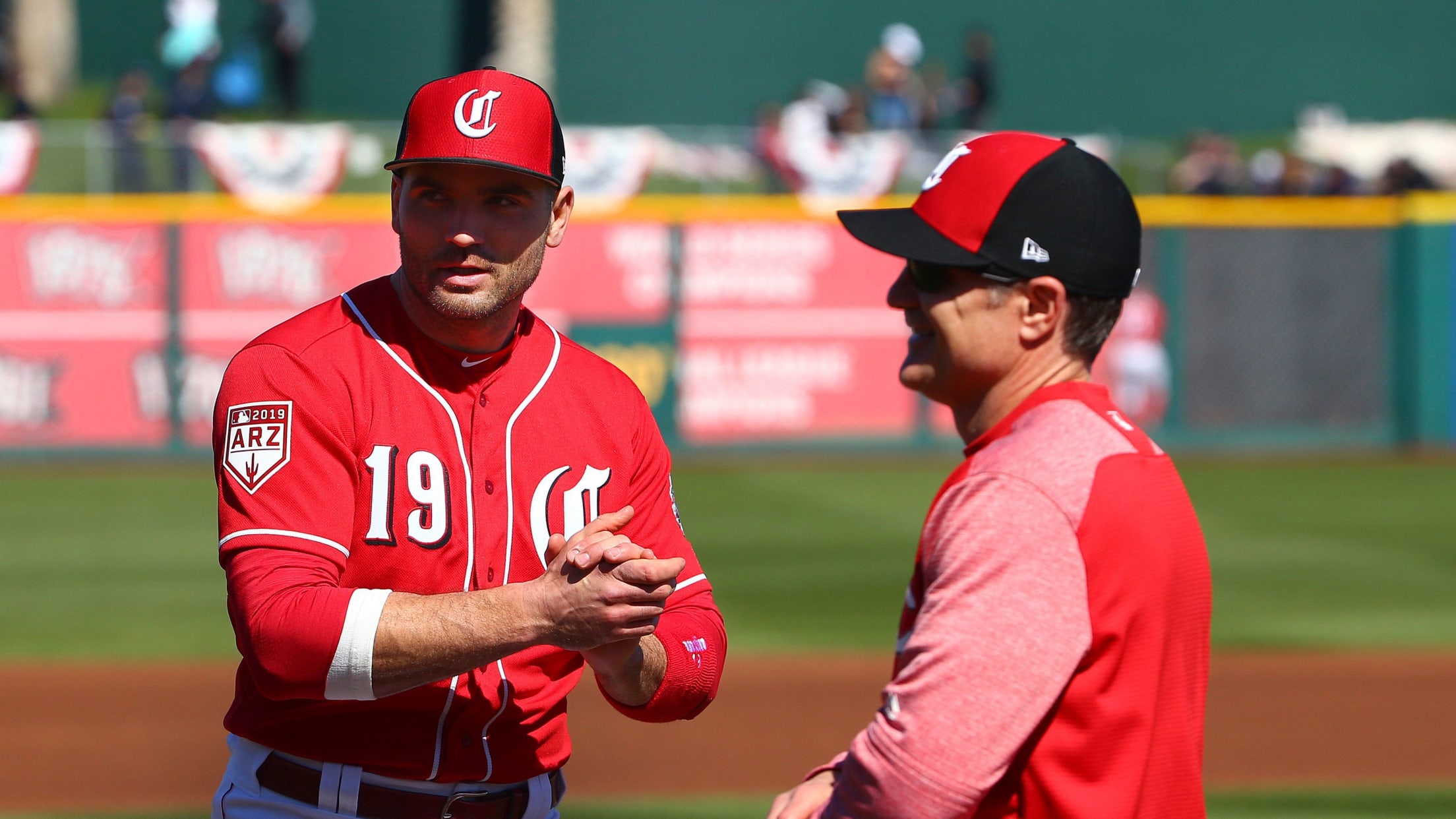 GOODYEAR, Ariz. -- Joey Votto can live with having a bad year, as long as it's a single bad year. "You can't have two," the 35-year-old Reds first baseman said Tuesday, "or else that's who you are."
Gennett helps roll out tarp after rainout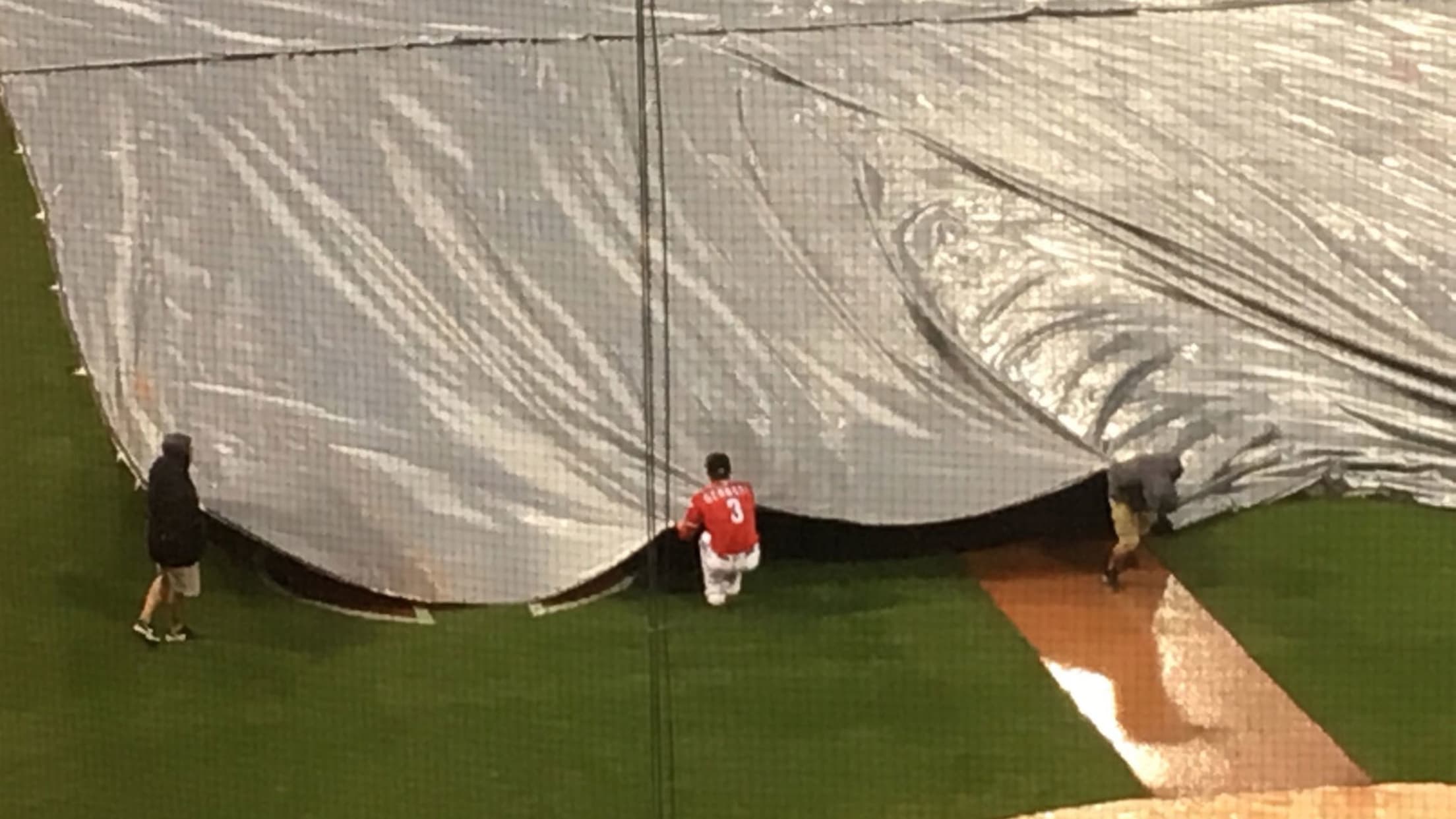 GOODYEAR, Ariz. -- Scooter Gennett has helped out the grounds crew at his alma mater, Sarasota (Fla.) High School, so he has an appreciation of the difficulty of the job. So when the Reds second baseman saw the Goodyear Ballpark grounds crew struggling to get the tarp on the field
Reds ready to turn to Mahle, if necessary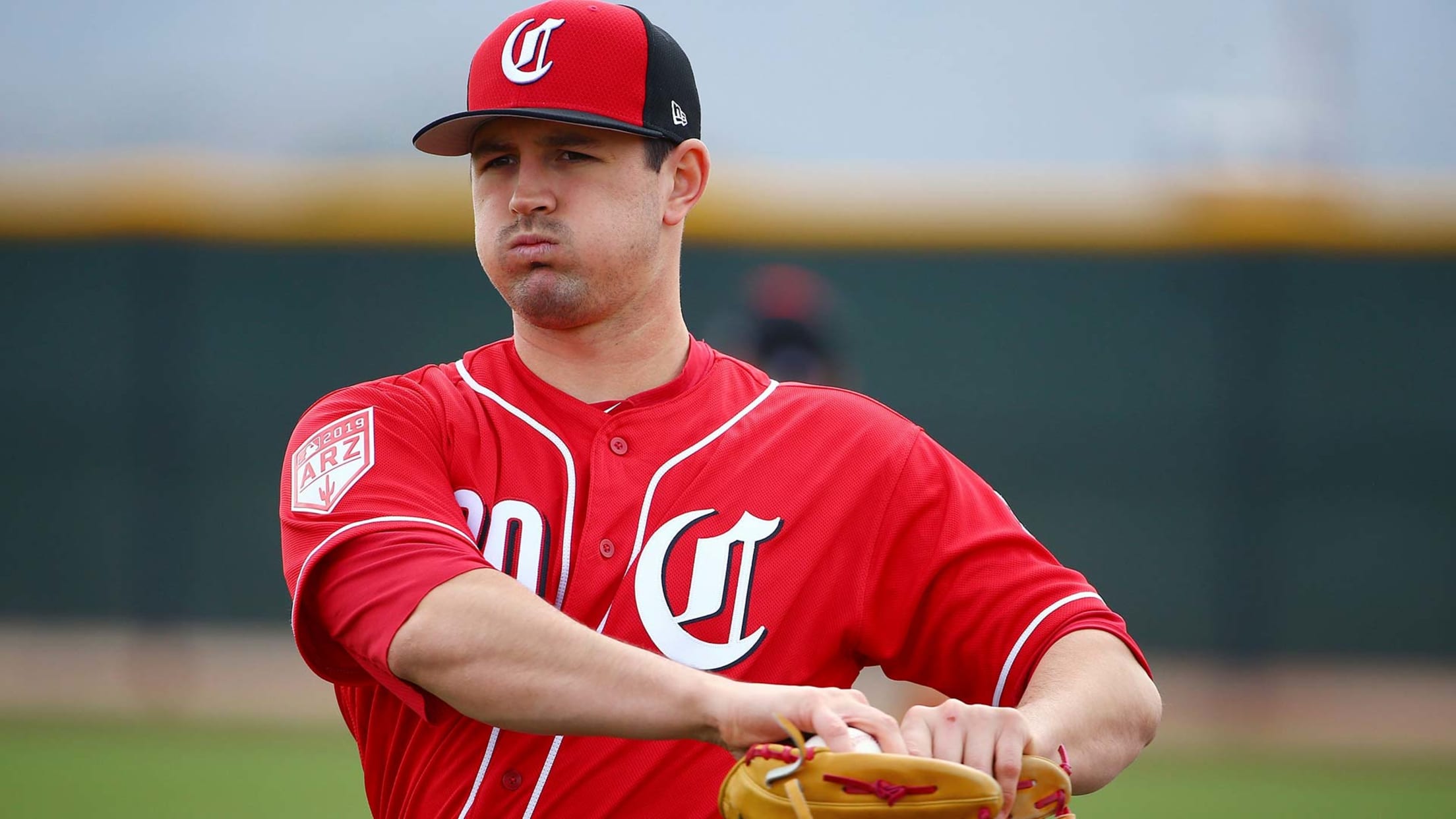 GOODYEAR, Ariz. -- As the Reds keep an eye on Alex Wood's sore lower back, they are thinking about alternatives should their left-handed starter not be ready to begin the season. Right-hander Tyler Mahle appears to be the leading candidate to replace Wood. In two spring games, including one start,
Check out Reds HS Showcase schedule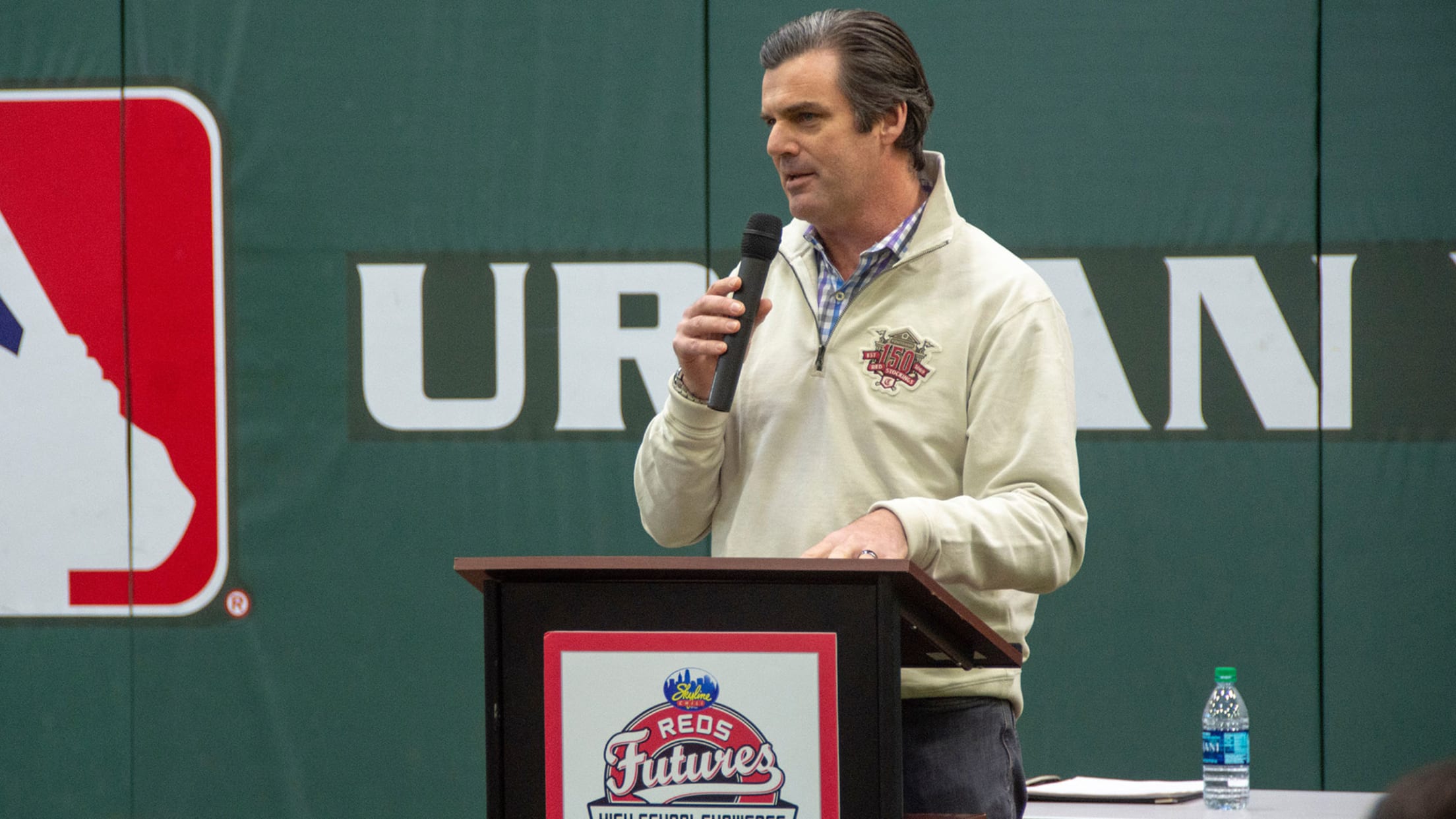 CINCINNATI (March 6, 2019) -- The eighth annual Skyline Chili Reds Futures High School Showcase presented by Cincinnati Children's Sports Medicine & Orthopaedics will feature 91 high school baseball and softball teams from Greater Cincinnati, Northern Kentucky and Dayton playing 46 games from April 6 to May 1, 2019. The
Who's under contract the longest for each team?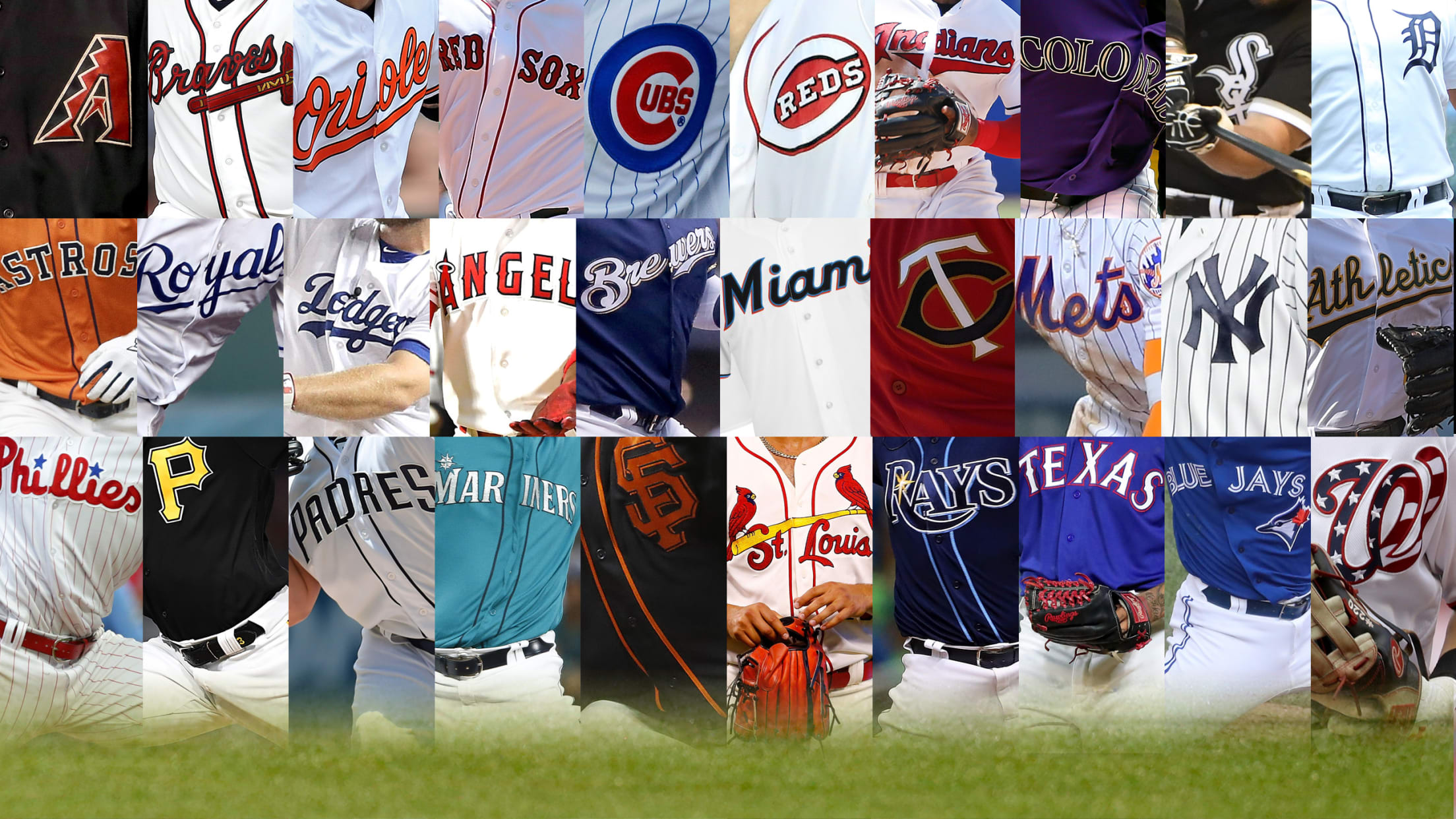 It is usually around this time of year when we see players sign long-term extensions. This year we've seen players as varied as Nolan Arenado to Aaron Nola to Max Kepler to Miles Mikolas to Whit Merrifield get extensions, securing them to their teams deep into the next decade. You
Update on each club's top position battle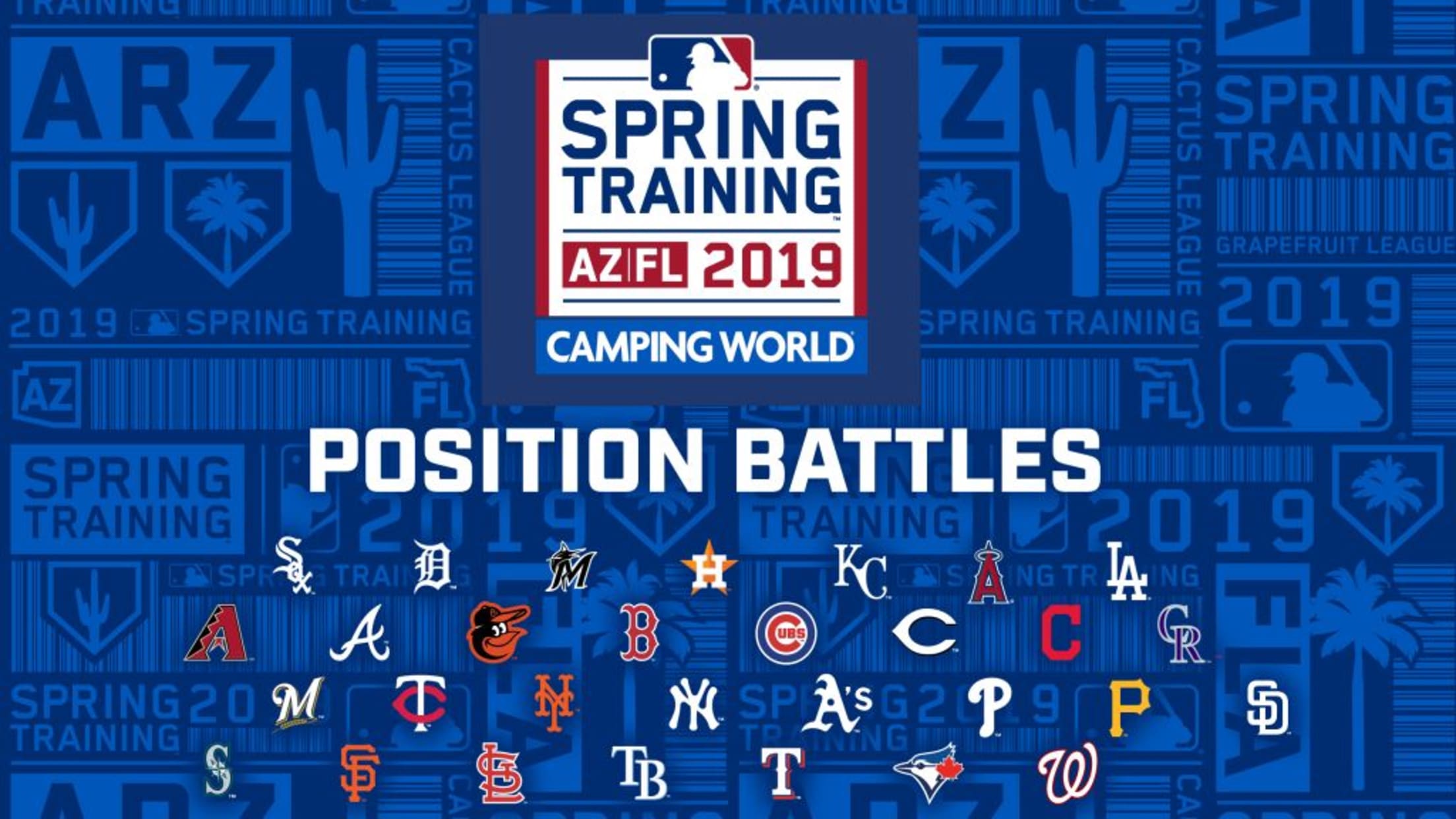 As we get closer to the 2019 regular season, it's a good time to check in on position battles around MLB. There are several intriguing competitions taking place during Cactus League and Grapefruit League play, from top prospects making bids to earn spots on their clubs' Opening Day rosters, to