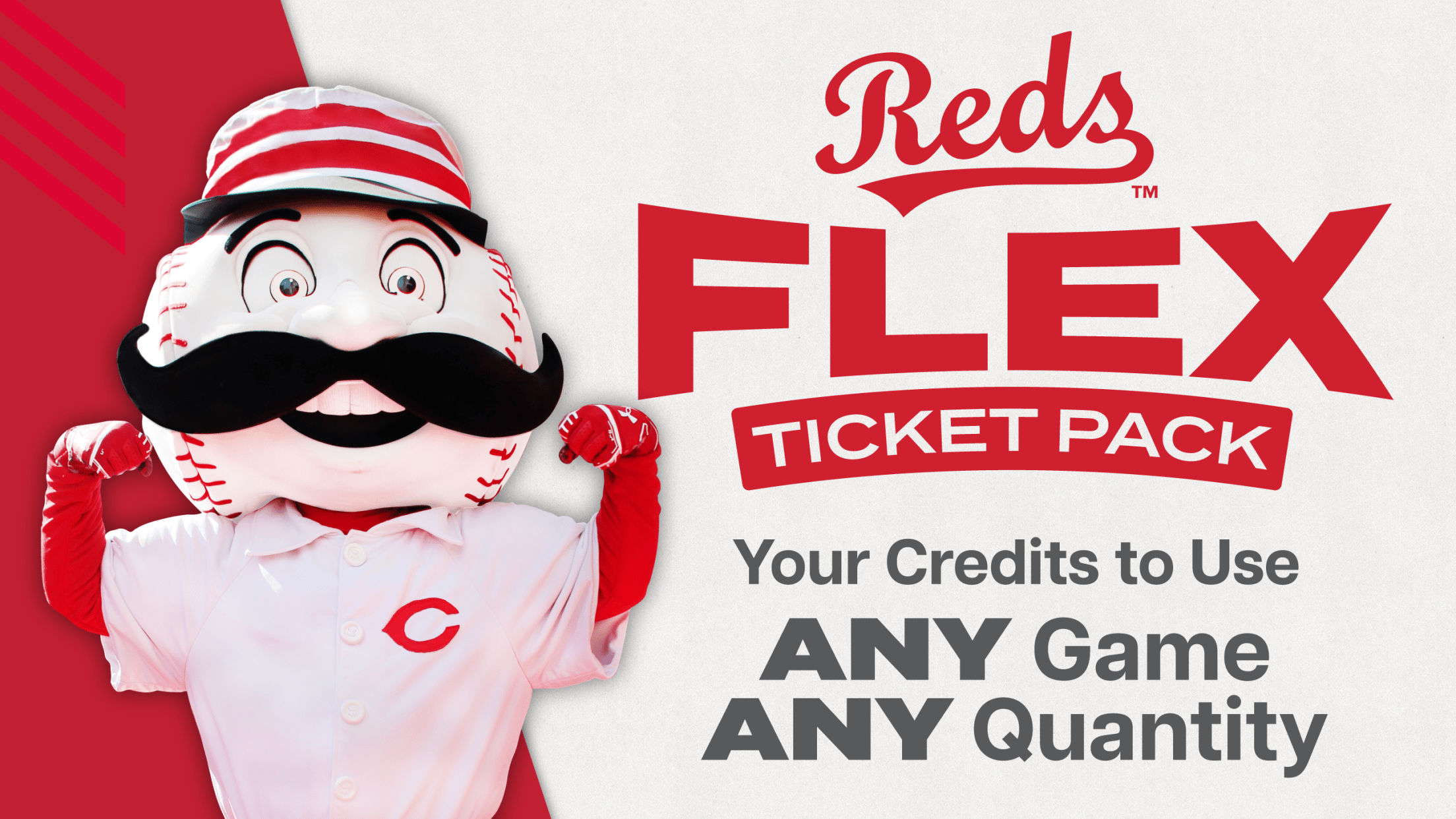 Each Reds Flex Ticket Pack includes credits to use in any quantity for any combination of games!
This flexible option is perfect for gifts to clients, rewarding employees, for your family and friends or for when your schedule is constantly changing. With the Reds Ticket Flex Pack, the choice is yours!
*Excludes Opening Day (March 30, 2023) and Postseason games. Additional fees will apply for Yankees Series (May 19-21) and other selected games. Subject to availability. Credits expire September 24, 2023.
FLEX TICKET PACK PRICING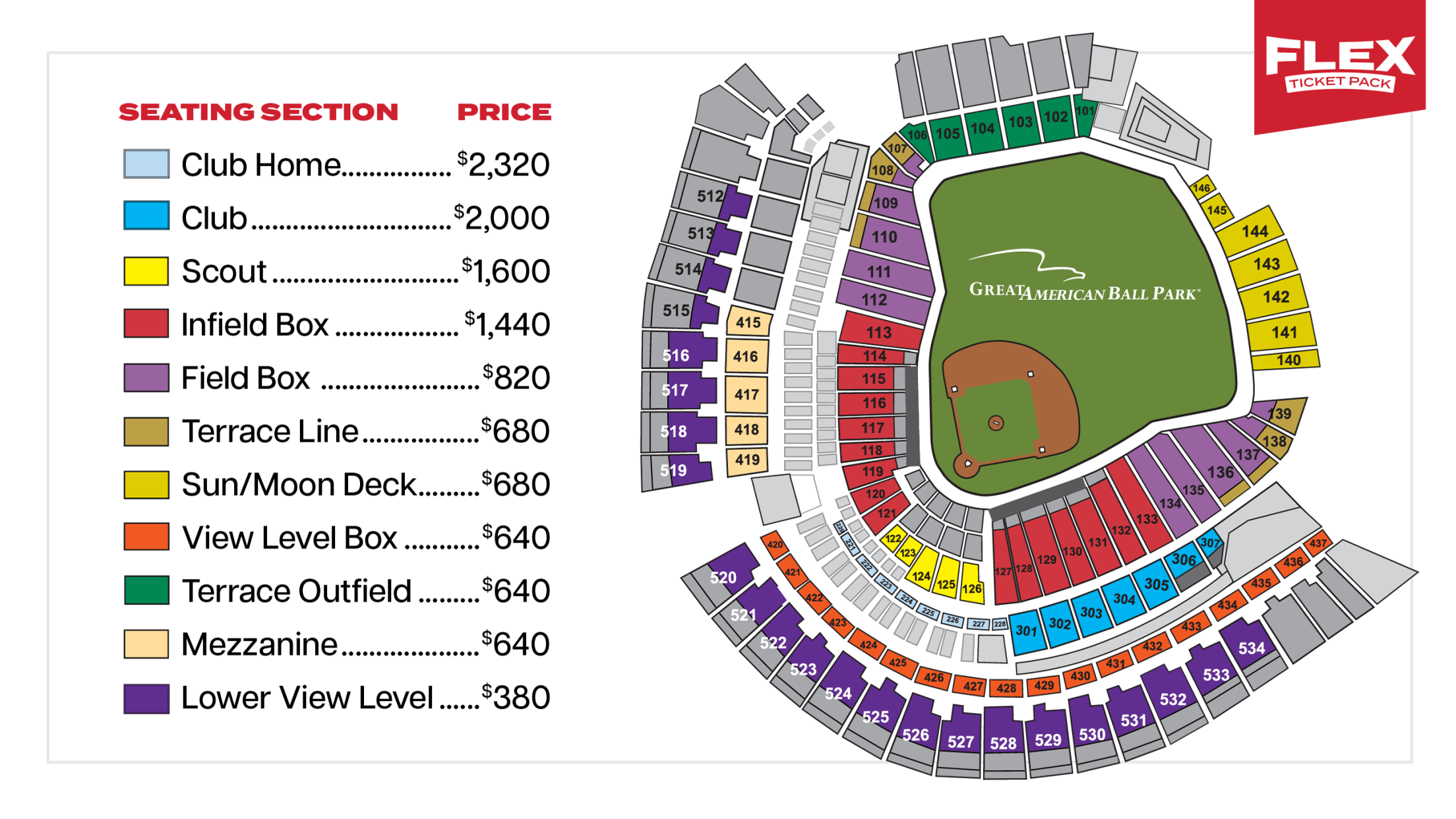 Club and Club Home sections include unlimited food and non-alcoholic beverages in the climate-controlled Bally Sports Club.
Scout section includes access to the climate-controlled Scouts Club presented by Belterra Park.
CREDIT REDEMPTION
Please follow the instructions below to redeem your Flex Ticket Pack credits.
Log in using your Reds.com/MLB.com email address & password. If you don't have an account, click the "Create Account" button.
Click the "2023 Flex Ticket Pack" link located directly below the "Enter voucher code" box.

• If there are no vouchers in your inventory, use the "Enter voucher code" box to manually add the vouchers (one at a time) to your account. NOTE: Case sensitive. Must include dash "-".

Scroll to the bottom of the screen, click the red "Voucher Actions" button and select "Redeem".
Check the boxes of the vouchers you wish to redeem. Then click "Continue". – located at the bottom of the page.
Select the game you wish to attend and click into your desired section from the map.
Select your seats, click continue, and proceed through the checkout process.
NOTE: Redemption for Flex Ticket Pack vouchers will begin on November 28, 2022.
DIGITAL TICKETS
All Reds tickets are delivered digitally via the MLB Ballpark app to allow for contactless entry to the ballpark and to make it easier to share and forward tickets as needed. Please click the link below for more information and instructions.
PLEASE NOTE: As a Flex Ticket Pack buyer, you may receive emails from reds.com with details regarding additional and exclusive Reds ticket presale opportunities.