Major League Baseball has delayed the start of the 2020 season until mid May due to the coronavirus. Click below for the full Reds & MLB statements.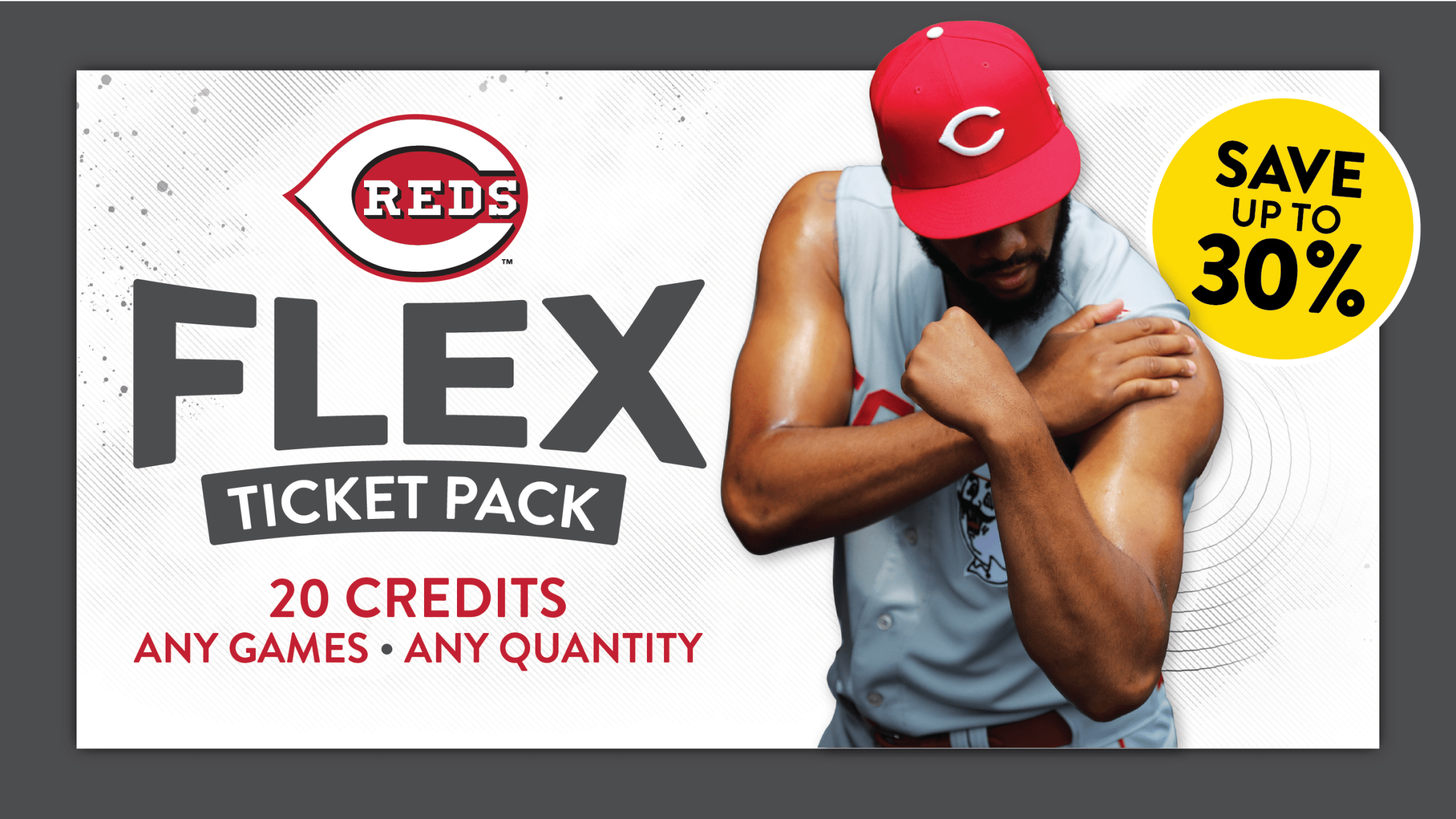 Each Reds Flex Ticket Pack includes credits to use in any quantity for any combination of games!
This flexible option is perfect for gifts to clients, rewarding employees, for your family and friends or for when your schedule is constantly changing. With the Reds Ticket Flex Pack, the choice is yours!
*Excludes Opening Day and postseason games. Subject to availability. Credits expire Sept. 20, 2020.
20 CREDIT FLEX PACK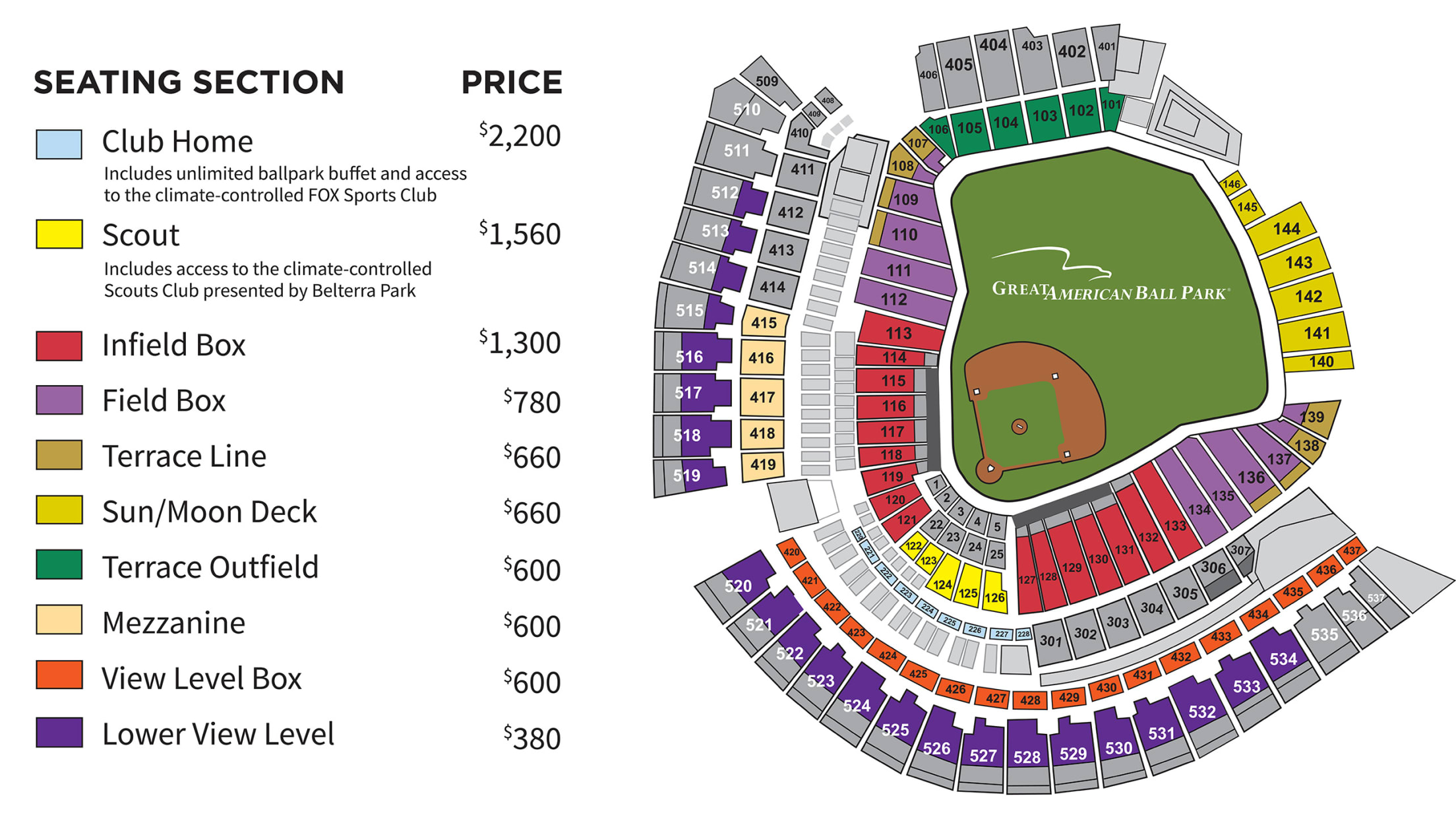 36 CREDIT PREMIUM FLEX PACK
With this 36 credit plan, you have two different premium seating options:
FOX Sports Club
Access to the FOX Sports Club, a climate-controlled indoor club located along the first-base side

Enjoy unlimited buffet featuring local favorites, great ballpark buffet, and non-alcoholic beverages

Multiple bars to purchase alcoholic beverages

Watch the game from a wide padded seat

Redeem one credit for one ticket
Lexus Diamond Club
The ultimate fan experience - there is no better way to take in Reds baseball

Access to the Lexus Diamond Club, a climate controlled indoor lounge behind home plate

Watch the game from the first eight rows behind home plate in wide padded seats

Enjoy unlimited gourmet buffet and full beverage service*, as well as in-seat food and beverage service

Redeem three credits for every one ticket**
*The sale and consumption of all alcoholic beverages is subject to Ohio law. The Reds reserve the right to limit consumption and/or sale of alcoholic beverages at events.
**Availability in the Diamond Club is limited. Please contact the Reds Box Office to redeem credits in advance of your desired game date.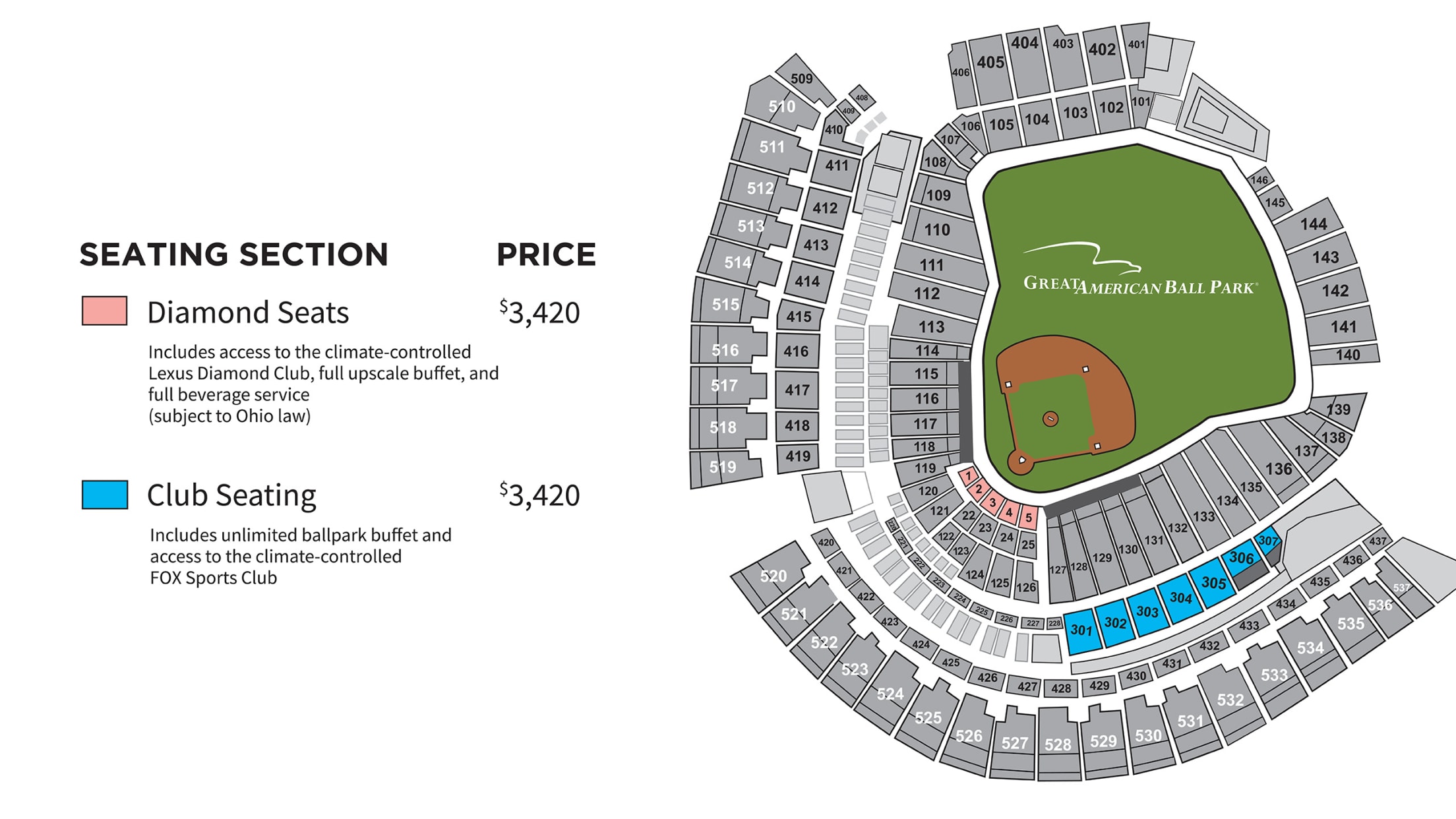 NOTE: For Diamond Seats, please select the "Club Seating" purchase option and contact the Reds Box Office to redeem credits in that section.
CREDIT REDEMPTION
Log in using your Reds.com/MLB.com email address & password. If you don't have an account, click the "Create Account" button.

Click the Flex Package link located directly below the "Enter voucher code" box.

If there are no vouchers in your inventory, use the "Enter voucher code" box to manually add the vouchers (one at a time) to your account. NOTE:

Case sensitive. Must include dash "-"

Scroll to the bottom of the screen, click the red "Voucher Actions" button and select "Redeem".

Check the boxes of the vouchers you wish to redeem. Then click "Continue".

Select the game you wish to attend and click into your desired section from the map.

Select your seats, click continue, and proceed through the checkout process.

If you wish to purchase additional full price tickets, these can be added at the same time by clicking additional seats.
NOTE: Flex Ticket Pack vouchers are scheduled to be mailed out in late February 2020.
PLEASE NOTE: As a Flex Ticket Pack buyer, you may receive emails from reds.com with details regarding additional and exclusive Reds ticket presale opportunities.
New Bag Policy at GABP
To enhance ballpark security and expedite the screening process, backpacks will no longer be allowed into Great American Ball Park. Acceptable items include purses, medical bags, diaper bags, briefcases, drawstring bags and Reds Heads Kids Club bags along with small soft-sided coolers that do not exceed the 16" x 16" x 8" MLB size requirement.