Injuries & Moves: India sits after HBP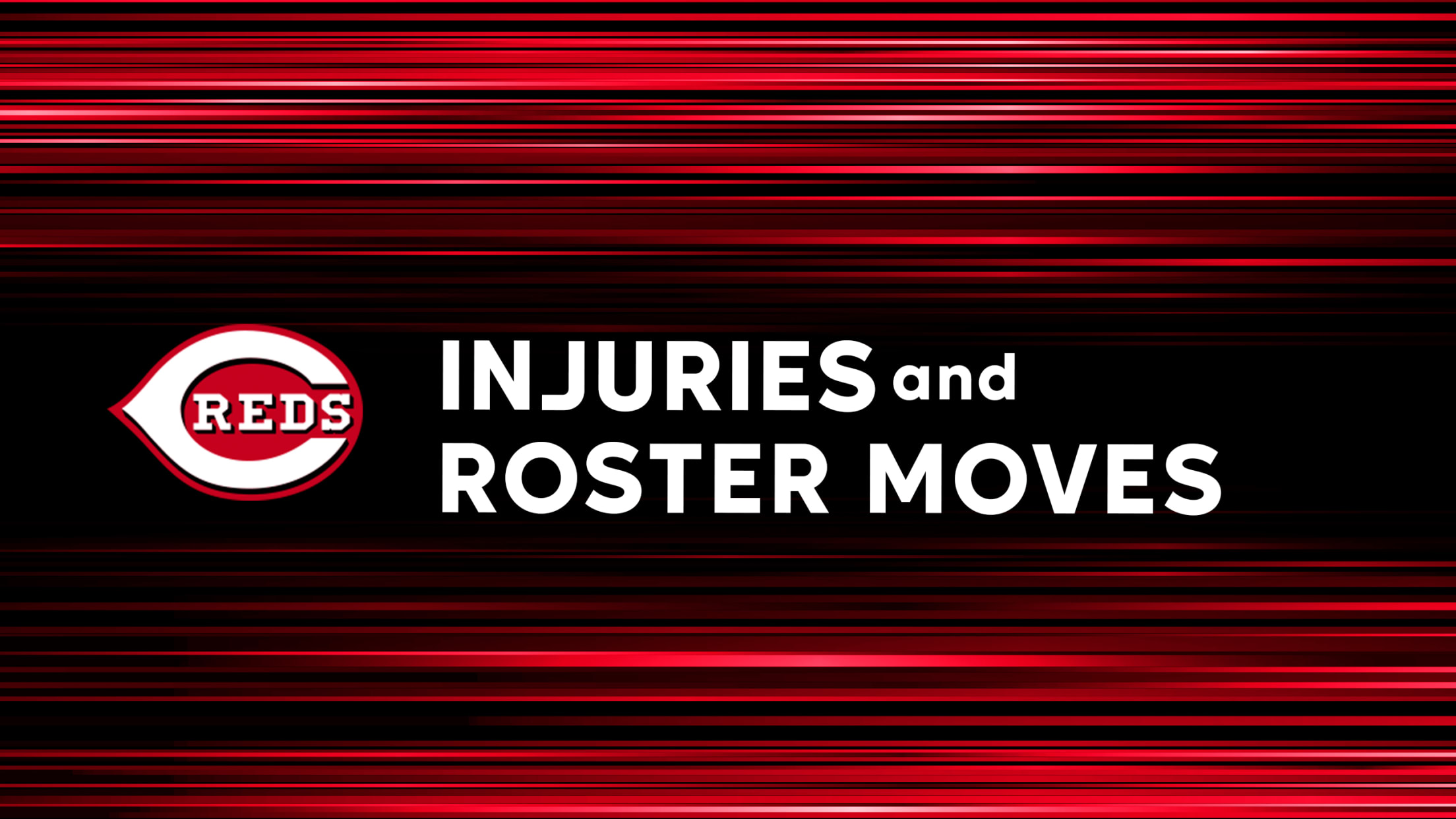 Keep track of the Reds' recent transactions and injury updates throughout the season.
Fractured right thumb to sideline Stephenson
Reds' star catcher likely to miss 4-6 weeks after foul tip hits his throwing hand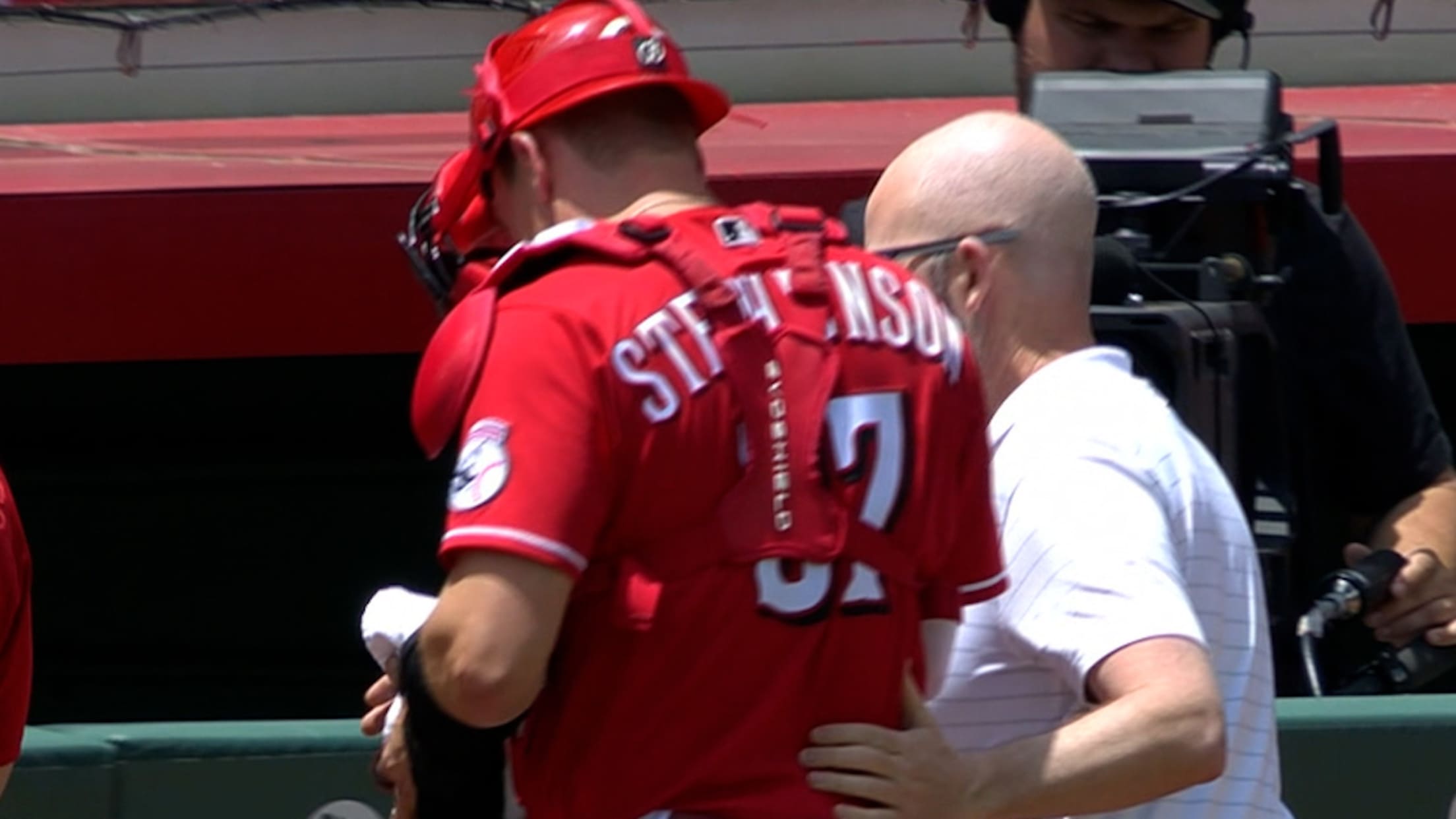 CINCINNATI -- Whether the Reds won or lost to the D-backs on Thursday afternoon, it was already shaping up to be a very bad day in the big picture. During the fourth inning, catcher Tyler Stephenson suffered a fractured right thumb from a foul tip and is expected to miss
MRI shows healed hamstring for India
Reds second baseman headed to Triple-A for rehab assignment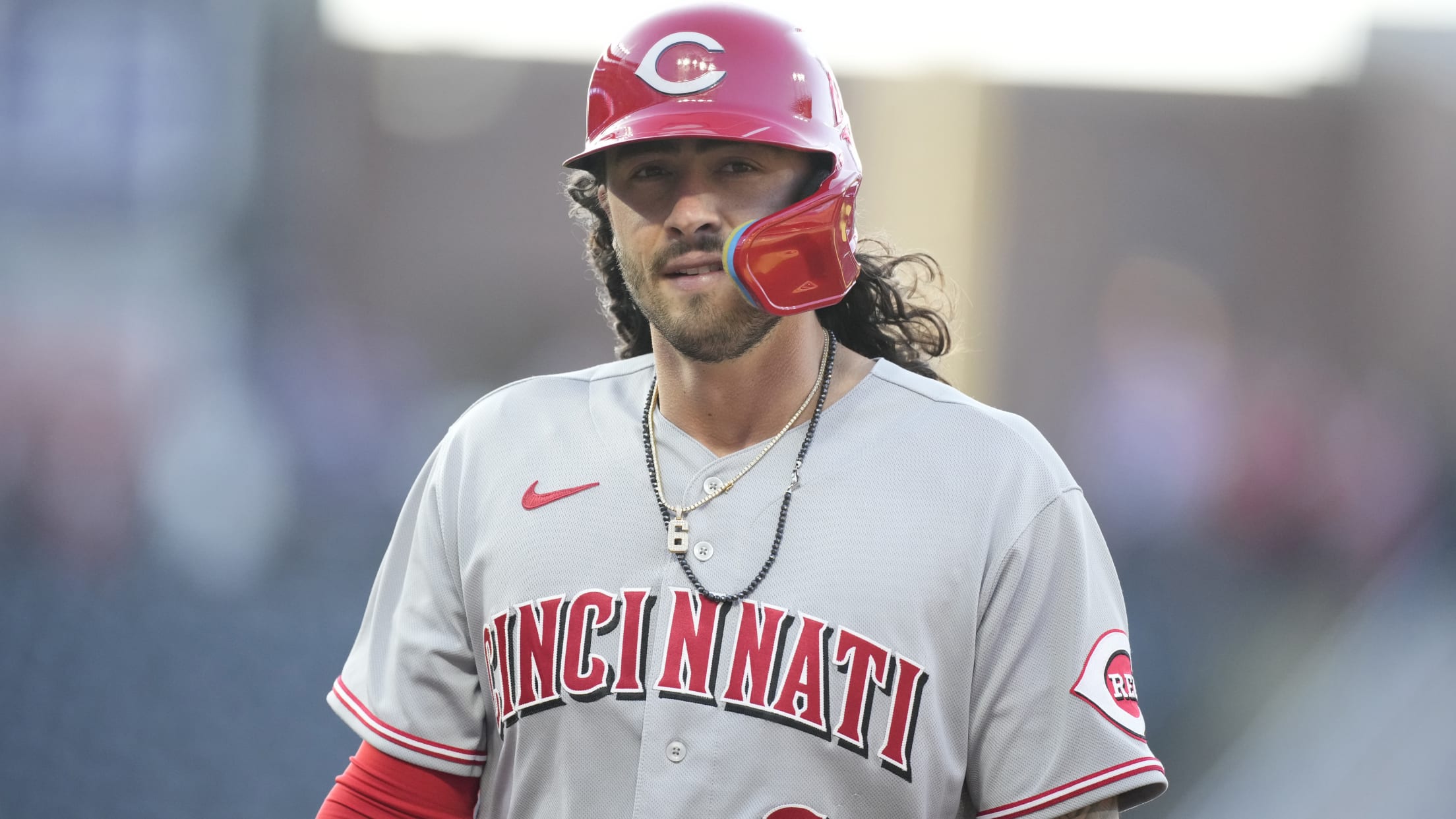 CINCINNATI -- An MRI taken on Monday morning not only showed that Jonathan India's right hamstring had finally healed, but it also provided sweet relief for the Reds second baseman, who will begin a rehab assignment with Triple-A Louisville on Tuesday. "This morning, it was amazing," India said. "I called
Overton's stellar season interrupted by injury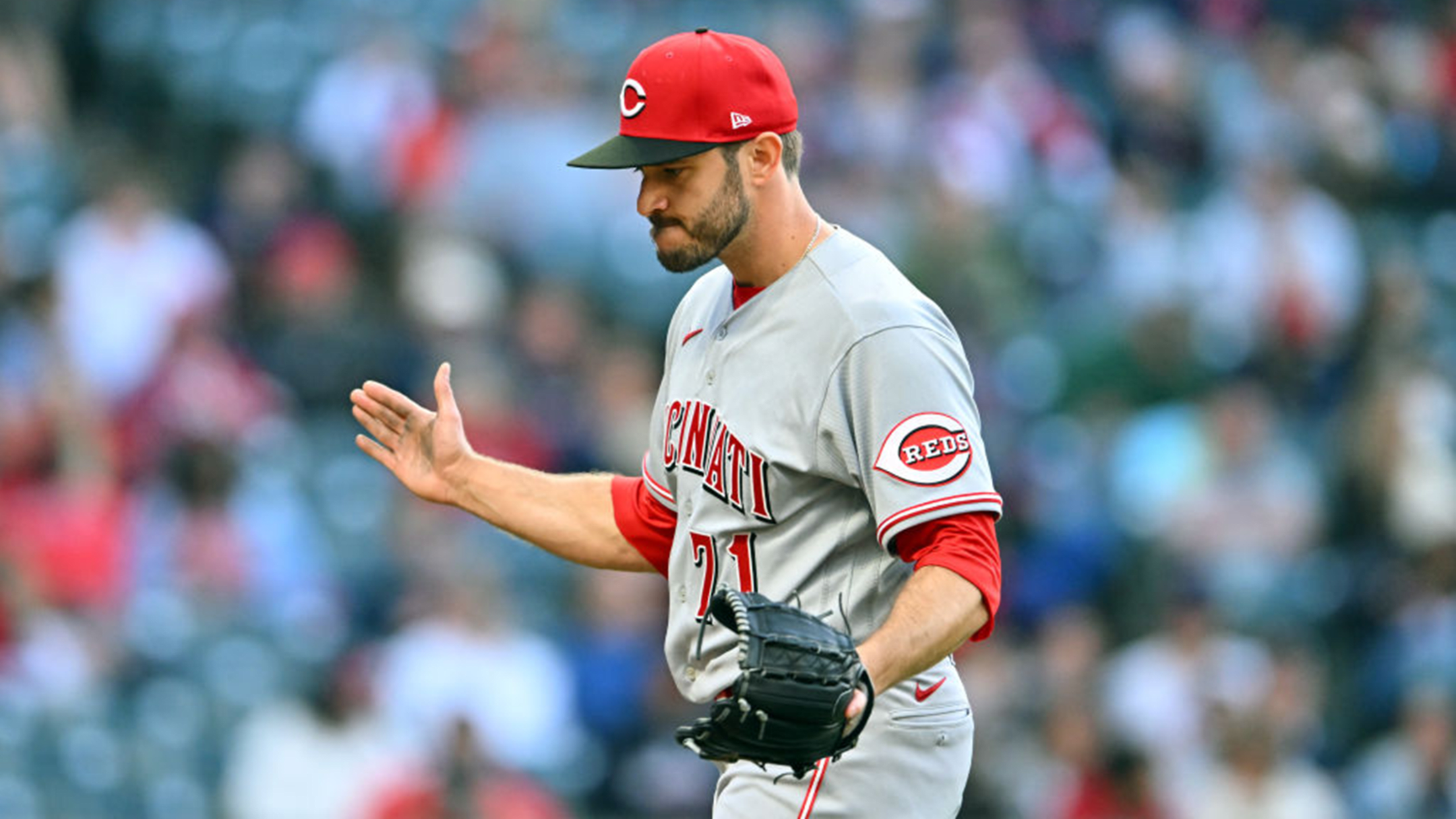 CINCINNATI -- One of the few feel-good stories of the 2022 Reds season was the sudden jolt journeyman pitcher Connor Overton gave to their rotation over the past month. That only heightened the disappointment felt when it was learned Monday that Overton's year will be interrupted for an extended period
India (hamstring) back on injured list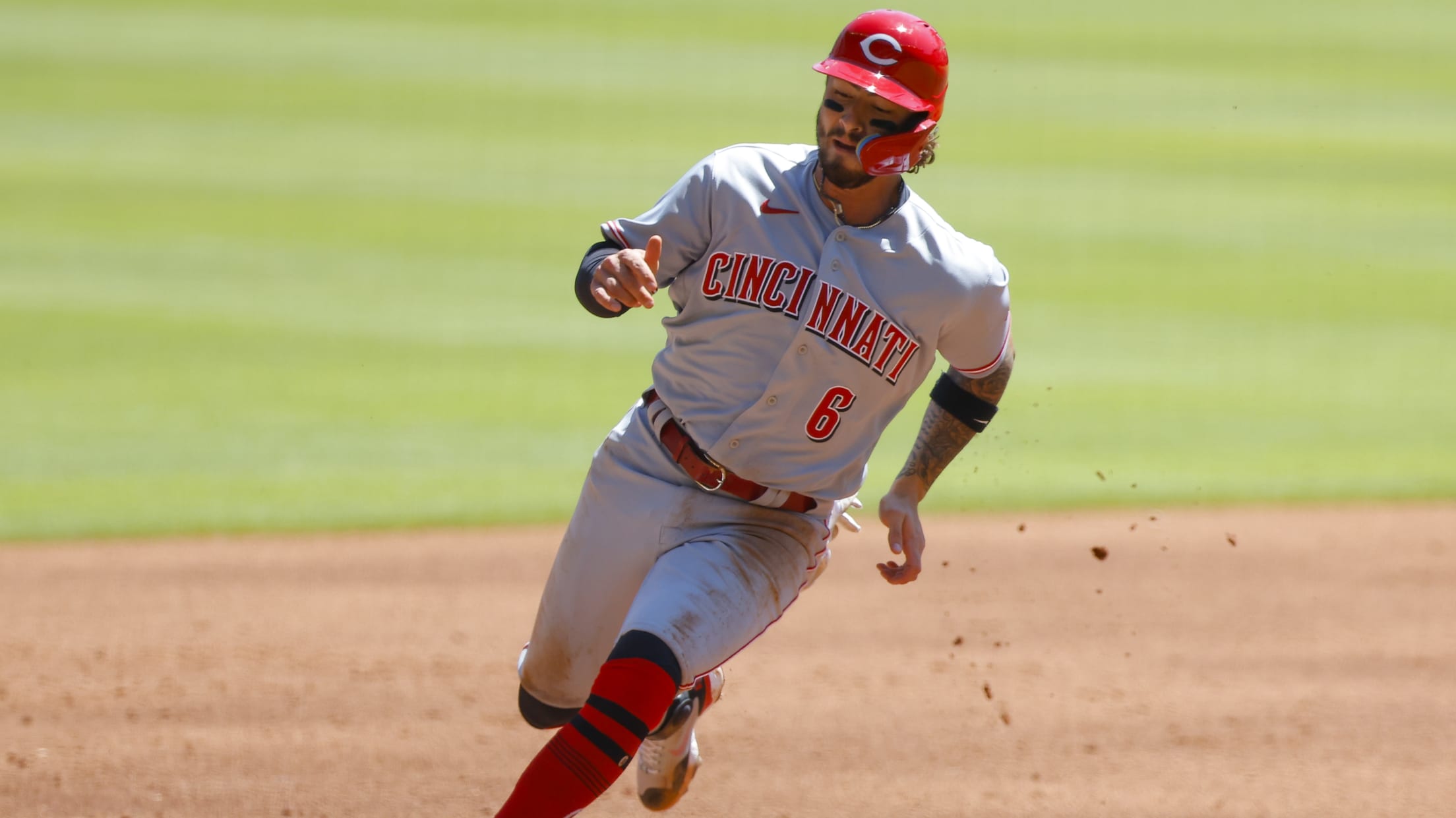 DENVER -- Since he returned a right hamstring strain that put him on the 10-day injured list in mid-April, Reds second baseman Jonathan India enjoyed a good stretch at the plate. But India's progress was interrupted on Sunday when he went back on the 10-day IL with a recurrence of
'Dirty': Collision, catcher's concussion have teammates seeing red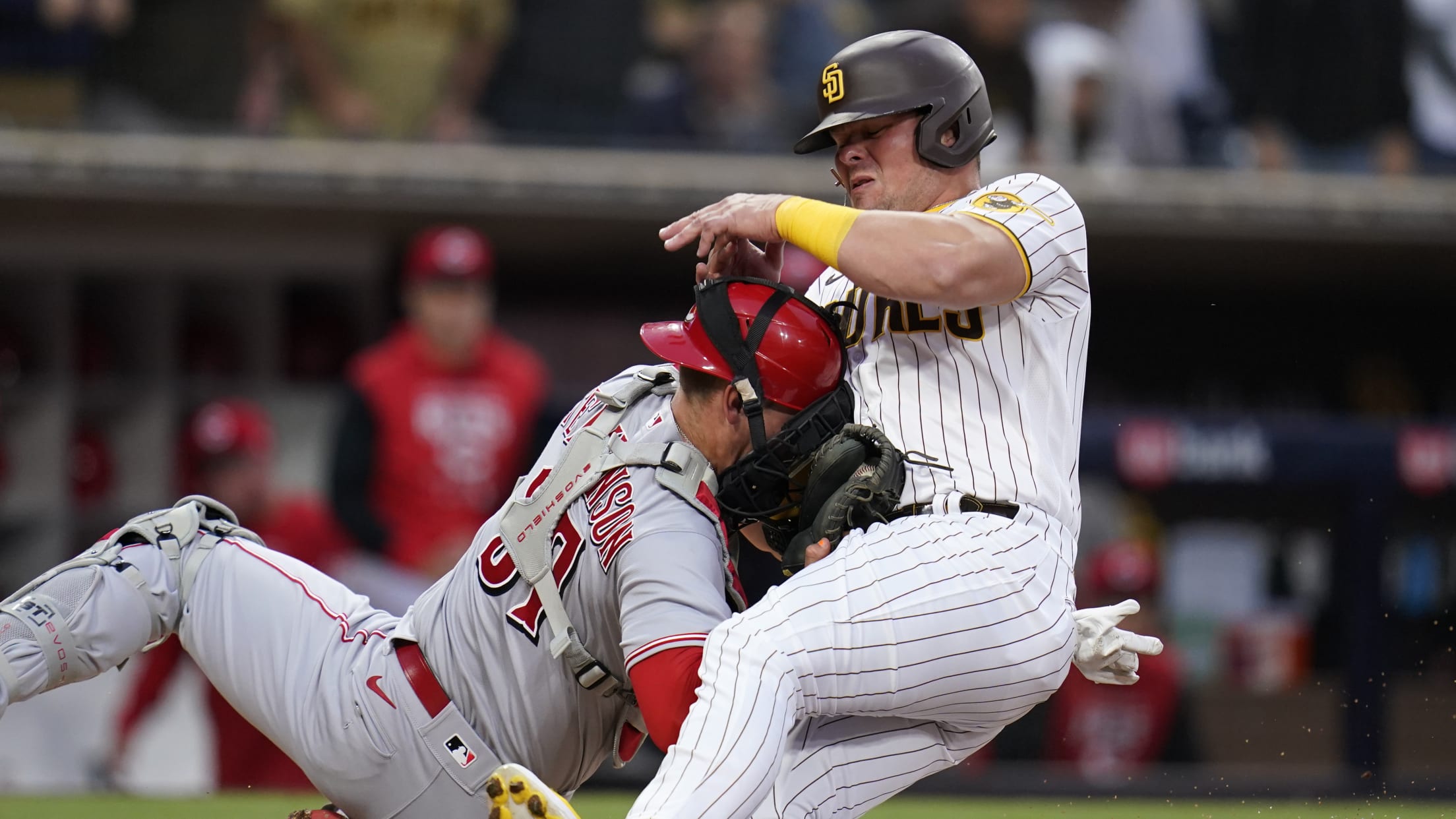 SAN DIEGO -- The struggling Reds have been beset with a lot of injuries already in this young season, but they felt the latest one -- a concussion for catcher Tyler Stephenson on Tuesday night -- carried an added insult that some of his teammates did not appreciate. During the
India, Moustakas to IL as Reds summon reinforcements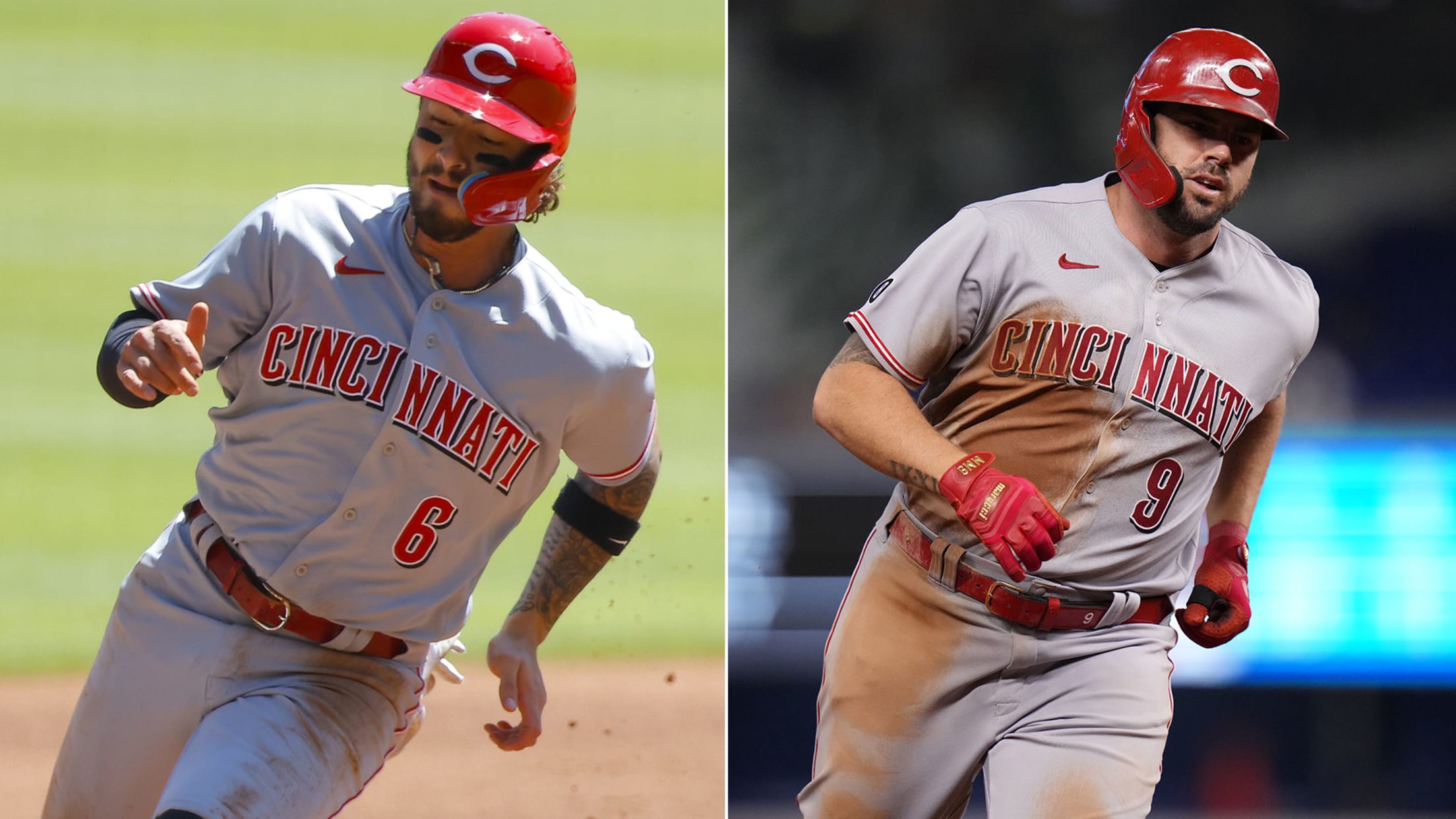 SAN DIEGO -- Not only did the Reds enter Tuesday with a seven-game losing streak, but it's also getting even more difficult for manager David Bell to piece together a lineup to help snap the skid. Cincinnati added two more players to the injured list to bring its total to
Notes: Barrero's wrist surgery; Gutierrez's 1st start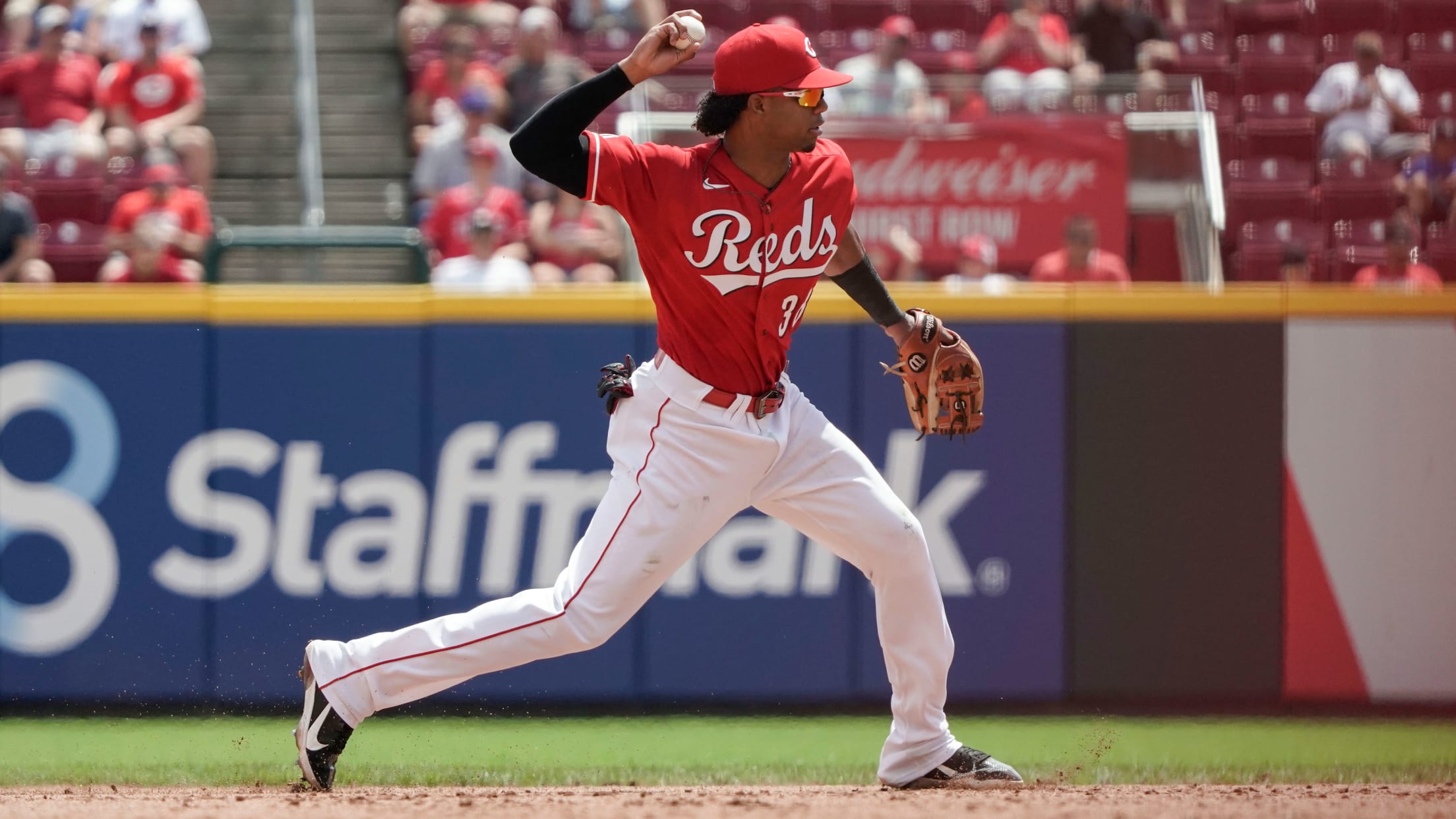 GLENDALE, Ariz. – The Reds came into camp expecting young shortstop Jose Barrero to compete for a roster spot or potentially challenge his way into the lineup. That won't happen now after Barrero had surgery on Tuesday to repair a broken hook of the hamate bone in his left wrist.
Luis Castillo (shoulder) likely won't be ready for opener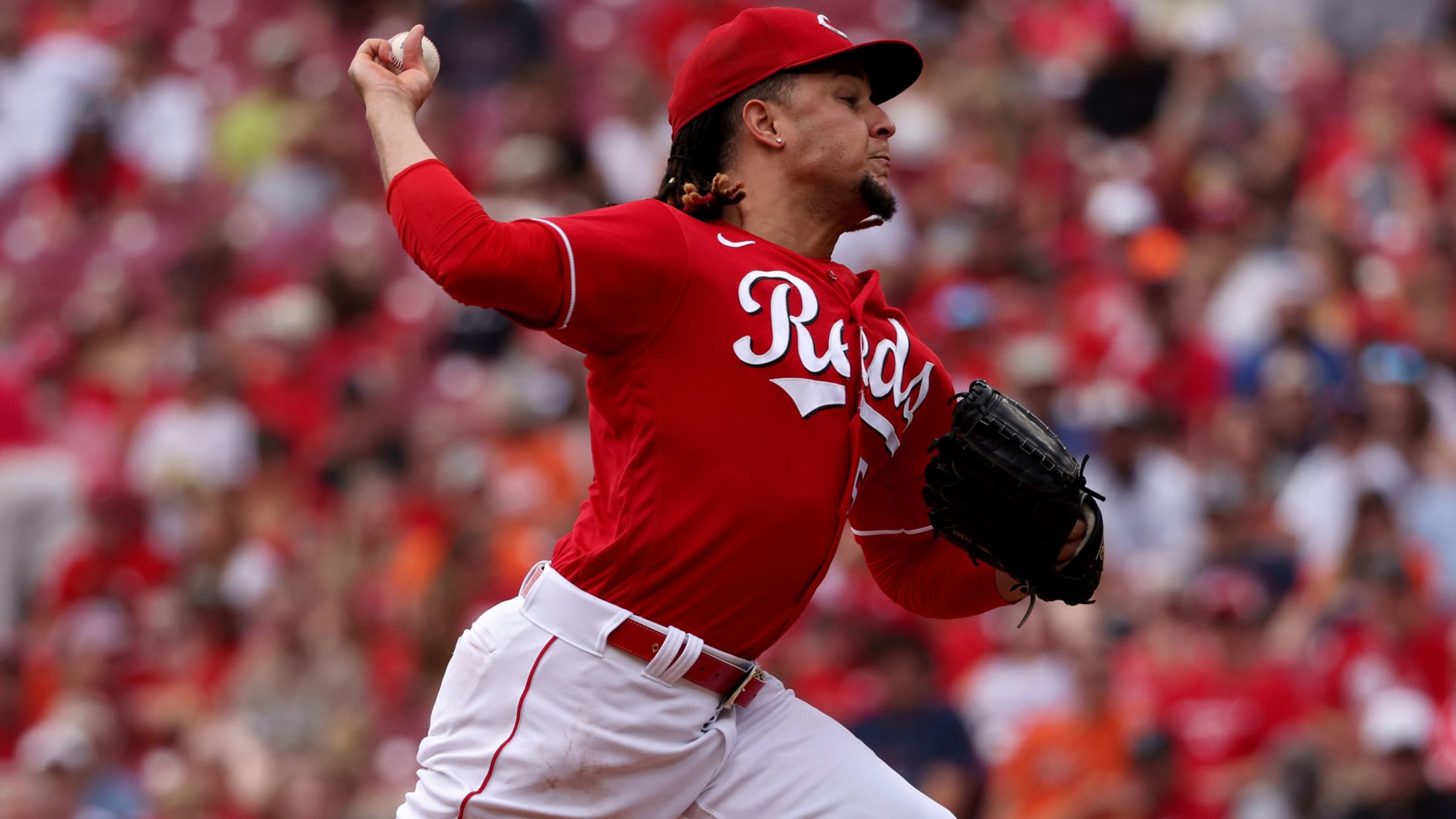 GOODYEAR, Ariz. -- It appears that Reds ace Luis Castillo will not be able to take the ball to pitch on Opening Day and possibly not during the first time through the rotation because of a right shoulder issue. "I felt a little bit of soreness in my shoulder once
Kuhnel healthy, eager to compete for bullpen spot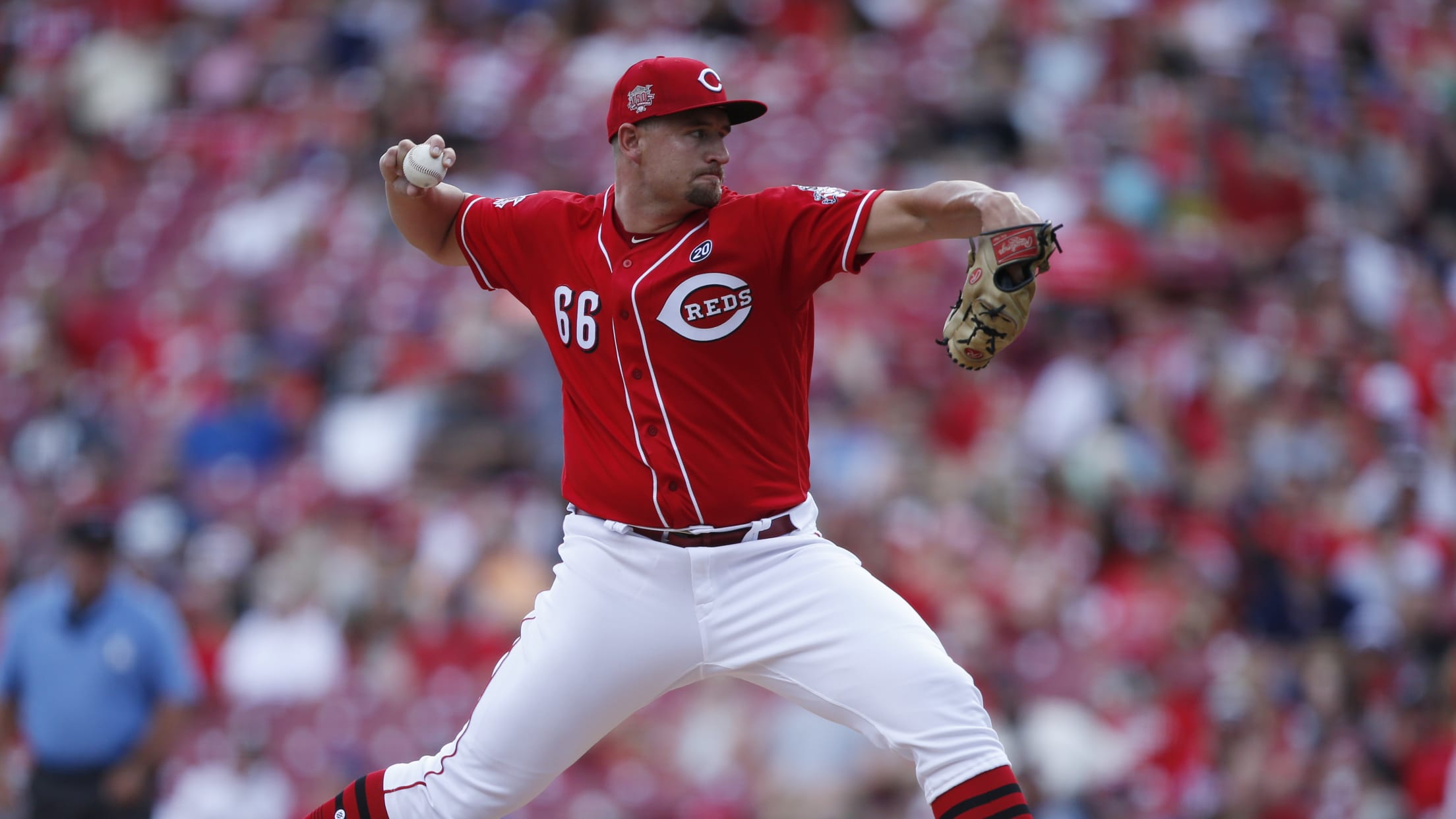 GOODYEAR, Ariz. -- Reliever Joel Kuhnel grew up in Peoria, Ariz., less than 30 minutes from the Reds' player development complex in Goodyear. But Arizona was about the last place the right-hander wanted to be last year. While other players were going to Cincinnati or to Minor League affiliates, Kuhnel
Winker (intercostal) back on IL, Shogo follows
Outfielder Friedl, righty Warren join Reds for playoff push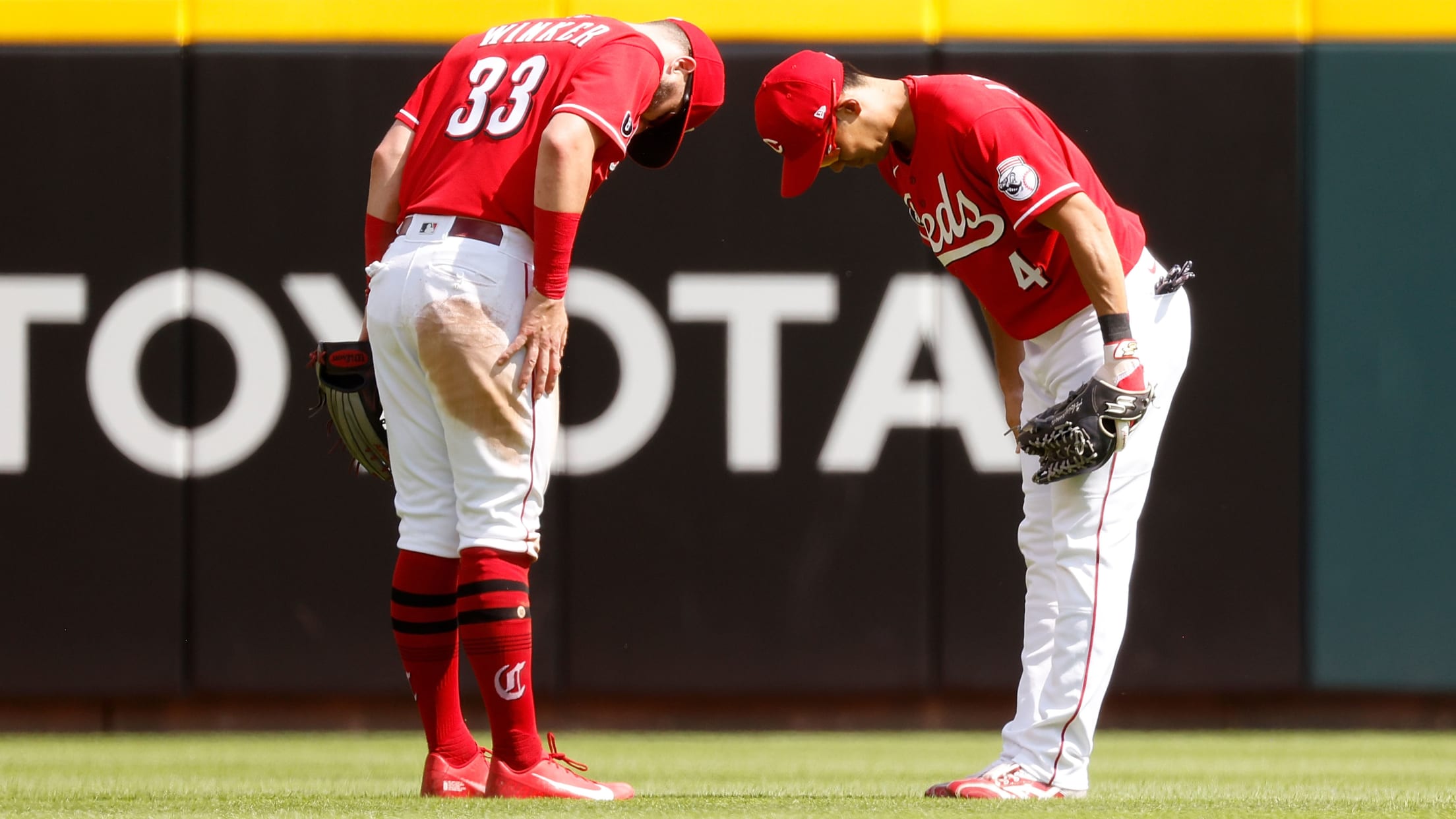 CINCINNATI -- Reds left fielder Jesse Winker's much-anticipated return from the injured list lasted only one day. In a big blow for Winker and Cincinnati, he was placed back on the 10-day IL on Saturday with the same intercostal strain that kept him out for a month. In a separate
Antone to have Tommy John surgery
RHP exited after just five pitches in return from IL on Tuesday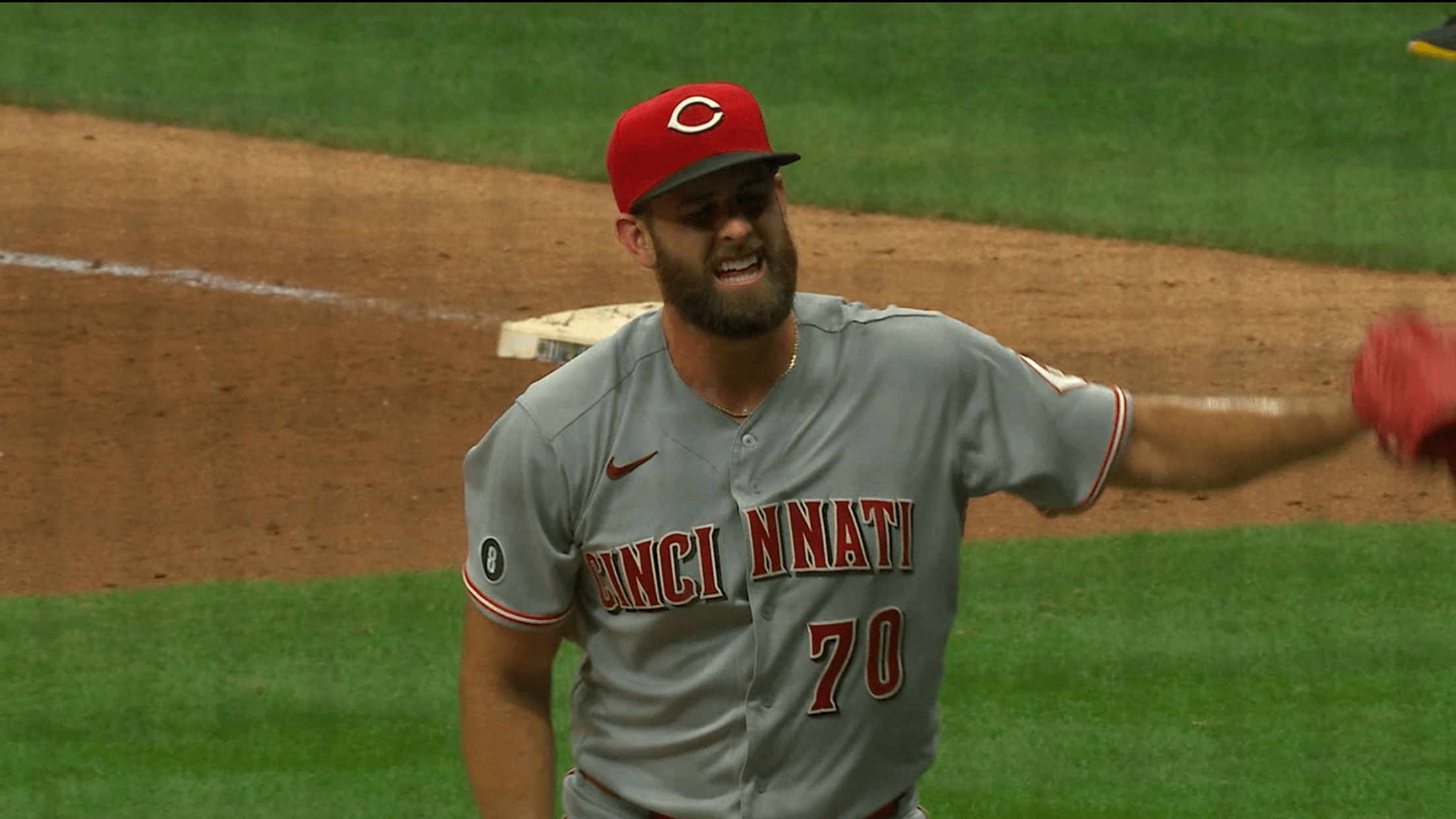 MILWAUKEE -- Reds reliever Tejay Antone tweeted on Thursday that he will undergo season-ending Tommy John surgery on Friday. "Not how I imagined my season ending," Antone tweeted. "I will be undergoing my second Tommy John surgery tomorrow. I have full trust in Dr. [Tim] Kremchek and his team to
Senzel's option reversed, placed back on IL
CF's injured knee still not healthy enough for rehab assignment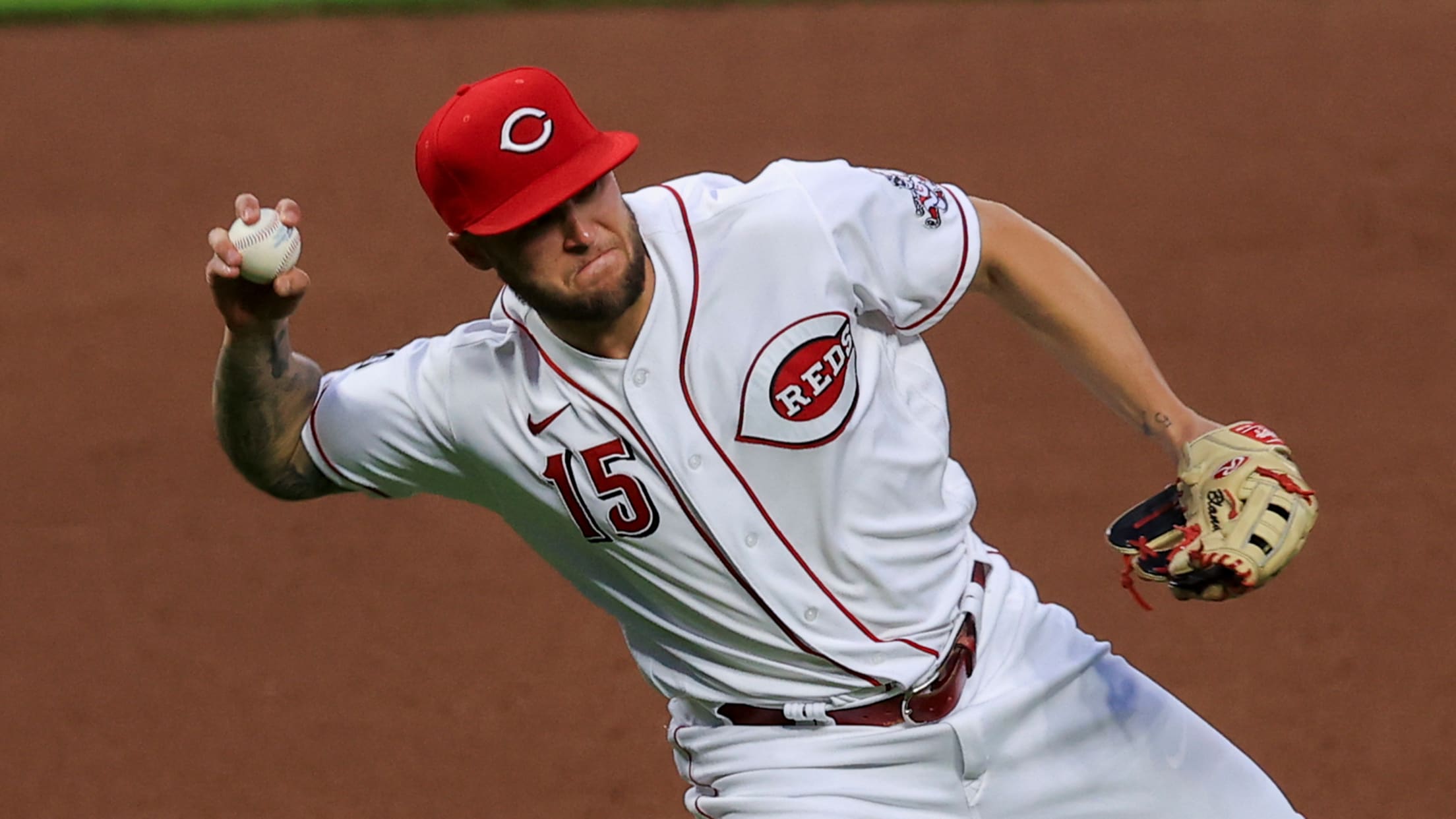 CINCINNATI -- In another development in his left knee injury status, the Reds reversed their Minor League optioning of Nick Senzel, placing him back on the injured list Thursday. Senzel was on a rehab assignment with Triple-A Louisville through last week as he worked back from left knee surgery. He
Notes: Castellanos back; Moustakas close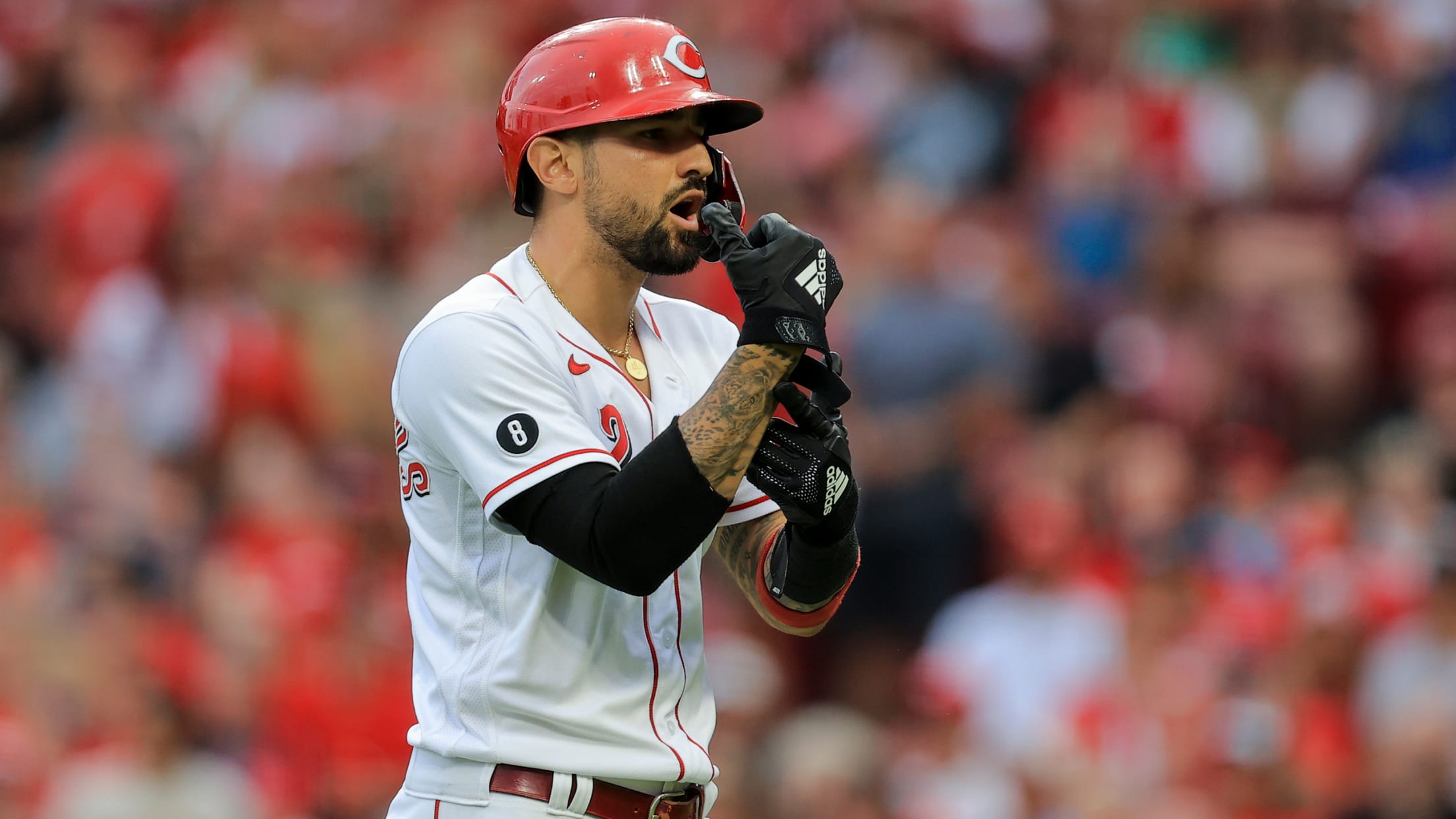 CINCINNATI -- Nick Castellanos hated sitting out for more than two weeks while injured. But the Reds' right fielder and the team's leading hitter got the good news he wanted on Thursday when he was activated from the 10-day injured list. Castellanos was hit on the wrist by a pitch
Lorenzen activated for Mets series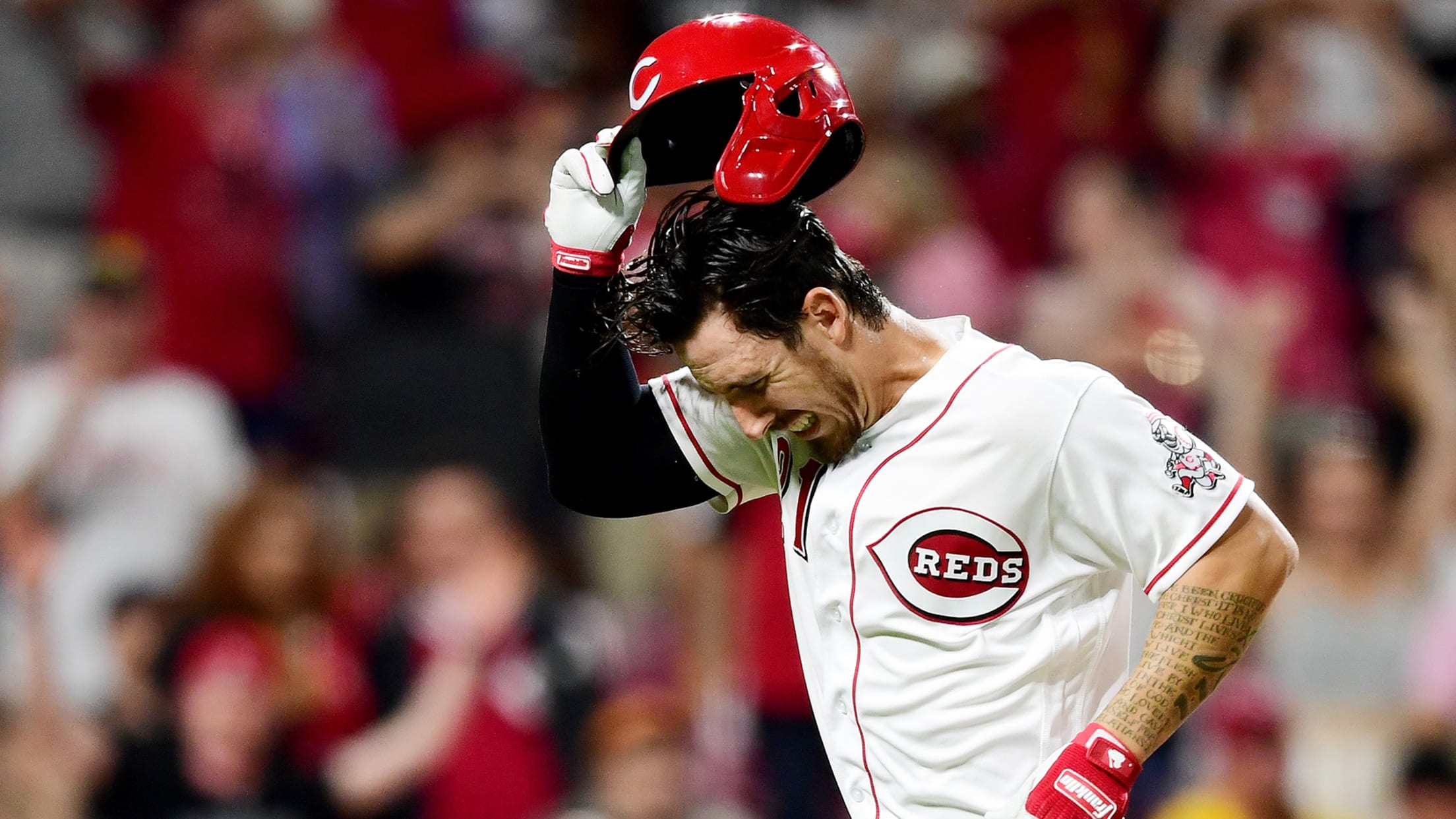 NEW YORK – In a relatively quick recovery from a right hamstring strain, Reds reliever Michael Lorenzen was activated from the 10-day injured list ahead of Friday's series opener vs. the Mets. Lorenzen, who missed the first 90 games of the season because of a right shoulder strain, got injured
Wrist injury forces All-Star Castellanos to IL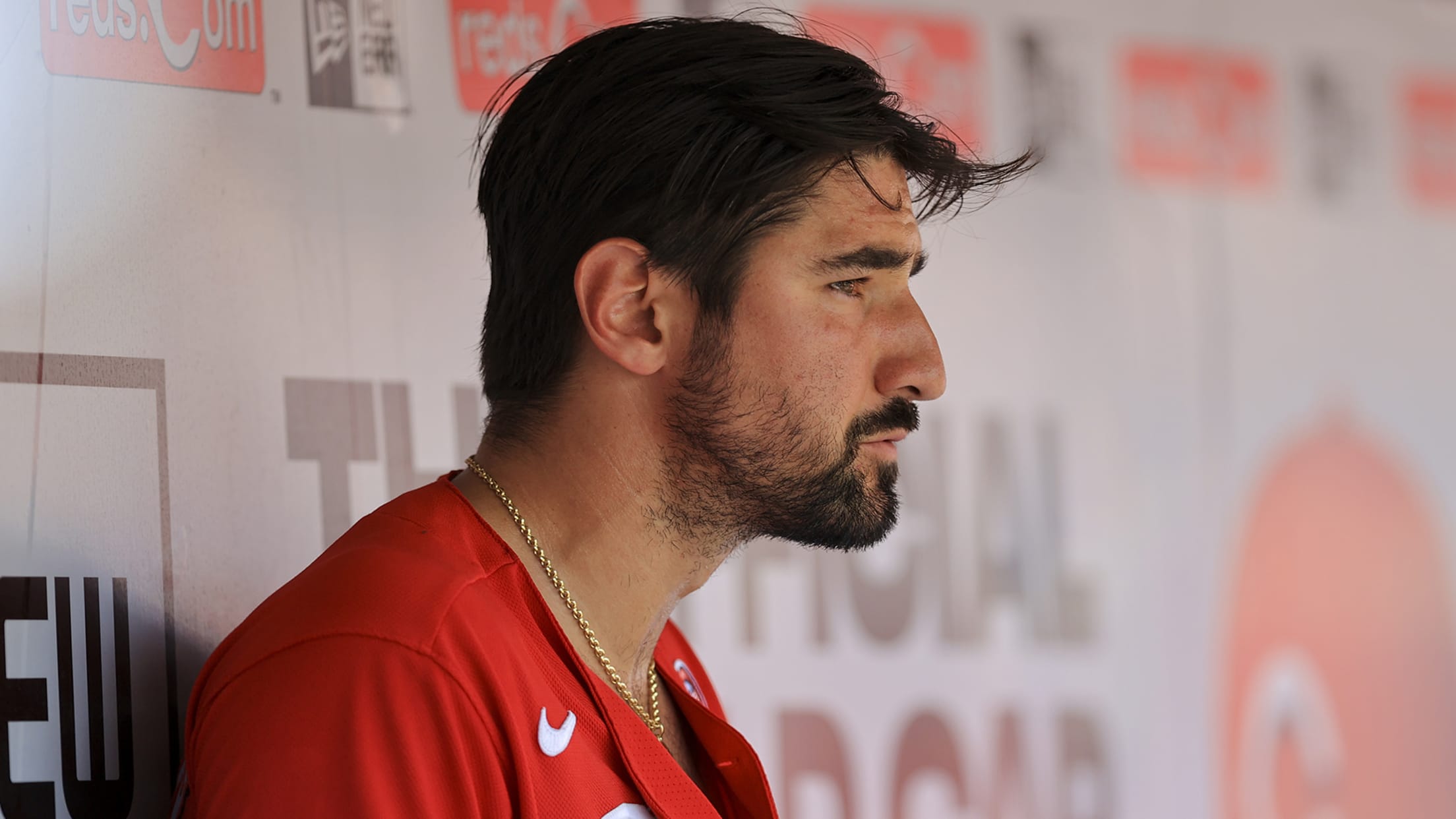 CINCINNATI – Because of a microfracture that was detected in his right wrist, right fielder Nick Castellanos was placed on the 10-day injured list on Friday by the Reds. The move is retroactive to Tuesday. Castellanos, who was hit by a pitch one week ago, underwent a CT scan on
Castellanos to IL with wrist microfracture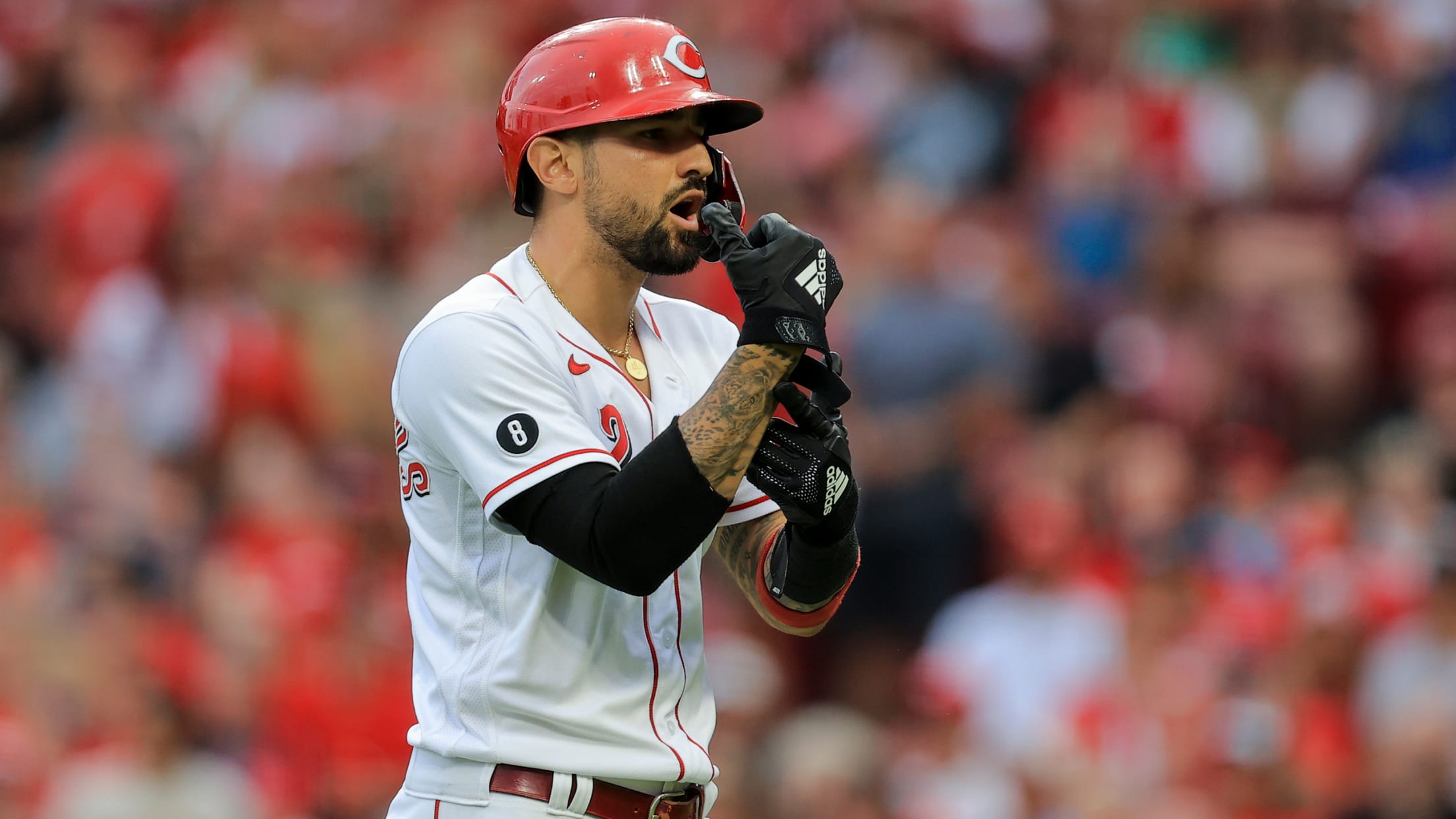 CINCINNATI -- The Reds placed right fielder Nick Castellanos on the 10-day injured list on Friday, a week after he was hit on the right wrist by a pitch against the Brewers. Save for one inning on Monday in an extra-innings loss to the Mets, Castellanos did not appeared in
Castellanos' wrist 'sore,' day to day after HBP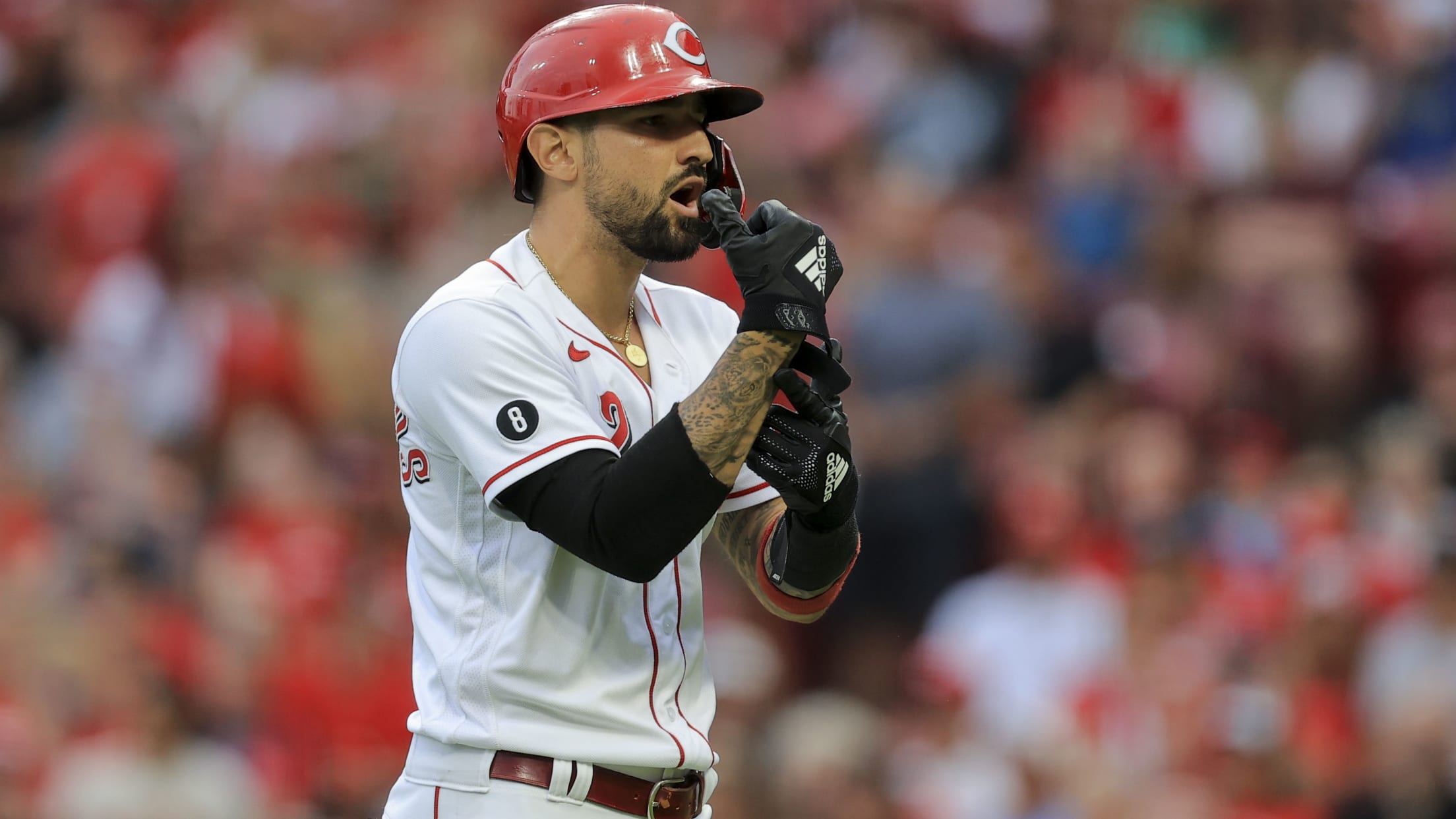 CINCINNATI -- Returning from four days away to resume their long stretch of games vs. the Brewers, the Reds didn't get to pick up where they left off before the All-Star break. First, they lost their best hitter during Friday's game after right fielder Nick Castellanos was hit by a
Gray hits IL, but hopes to not miss start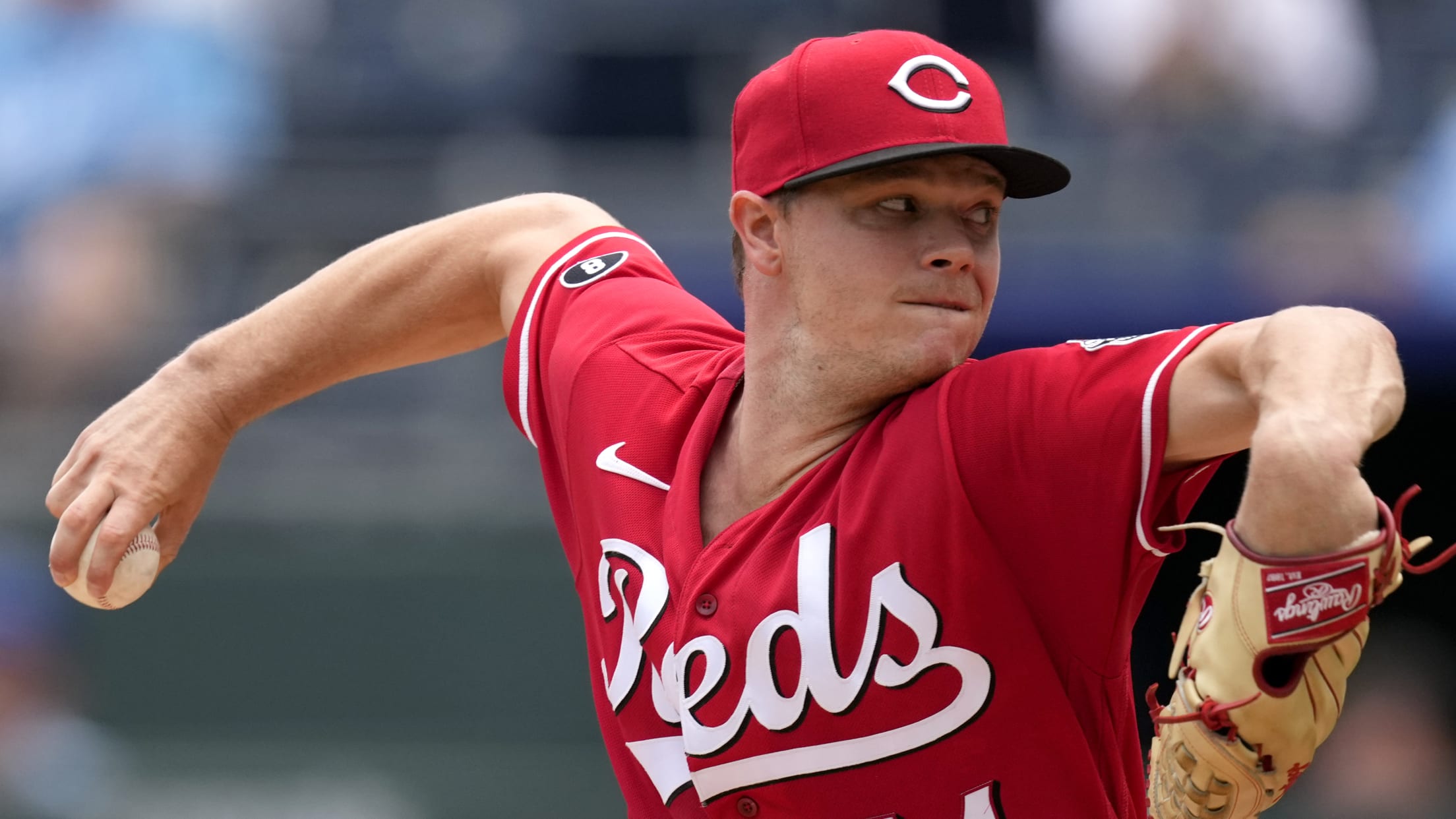 MILWAUKEE – For the third time in 2021, Reds pitcher Sonny Gray was placed on the 10-day injured list on Thursday. Gray has a right rib cage strain, but unlike his previous two IL stints for back and groin injuries, there is optimism that the right-hander will not miss a
Winker after early exit with injury: 'I am fine'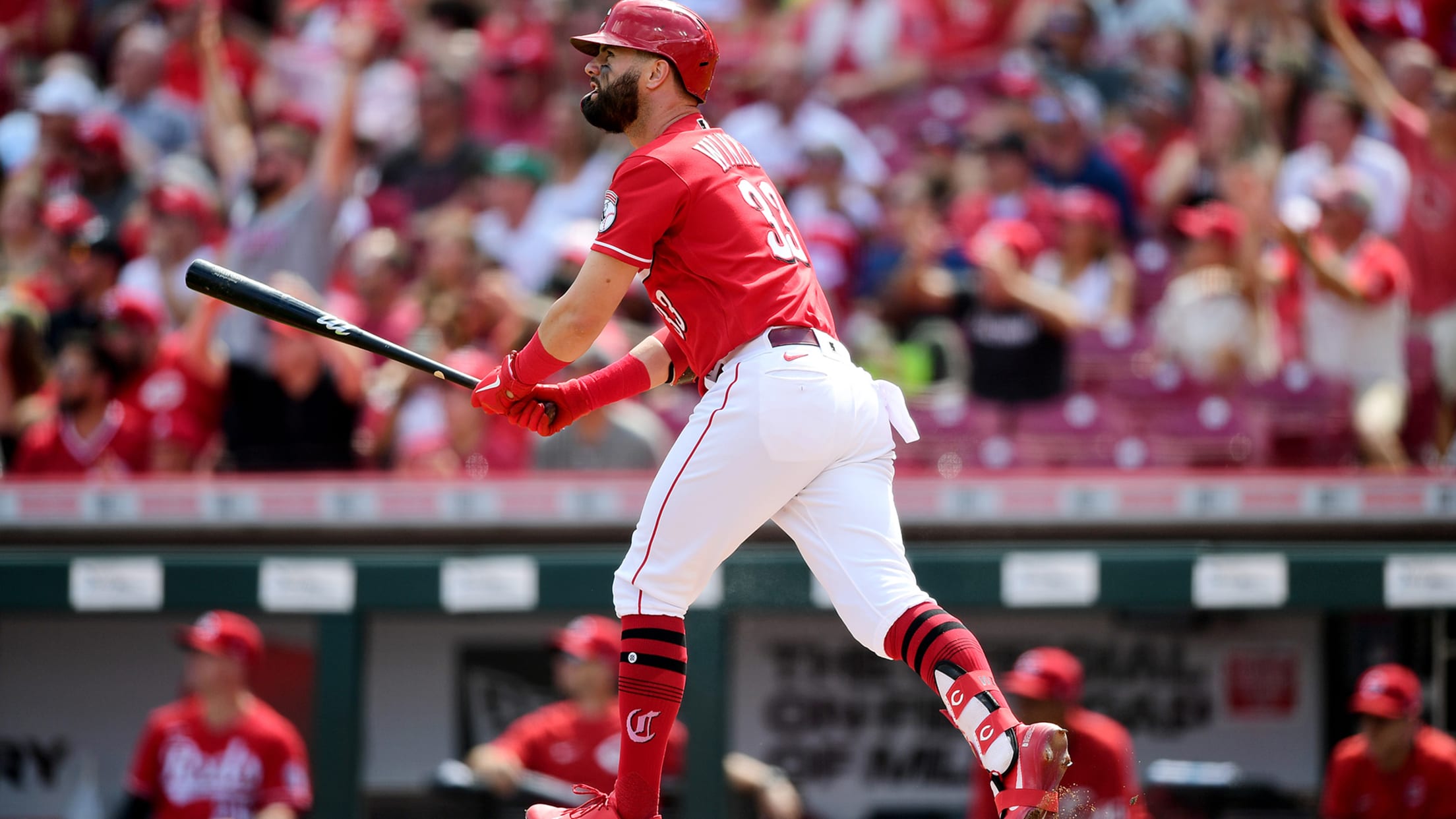 CINCINNATI -- The Reds played the latter portion of Saturday's 4-1 victory over the Braves without one of their best hitters, after left fielder Jesse Winker left the game in the sixth inning with a right hip contusion. Winker made a diving attempt trying to catch a Ronald Acuña Jr.
Notes: Antone to IL; Senzel talks rehab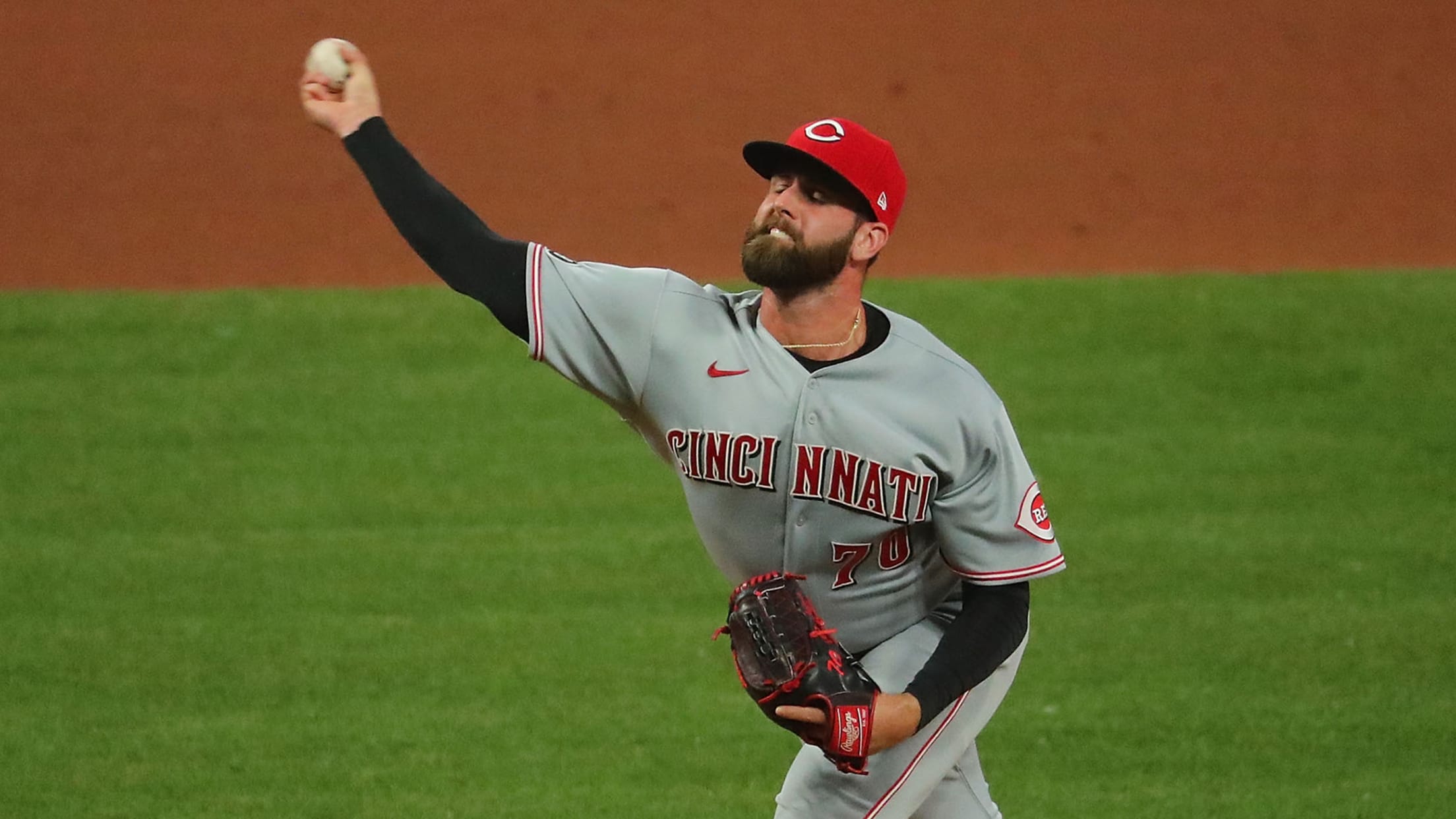 CINCINNATI -- The already thin Reds bullpen was stretched even more on Saturday when its best reliever, Tejay Antone, went back on the 10-day injured list with a right forearm strain. Lefty reliever Cionel Pérez was recalled from Triple-A Louisville to take his spot in the 26-man roster. Antone was
Sims (elbow) to IL in latest blow to 'pen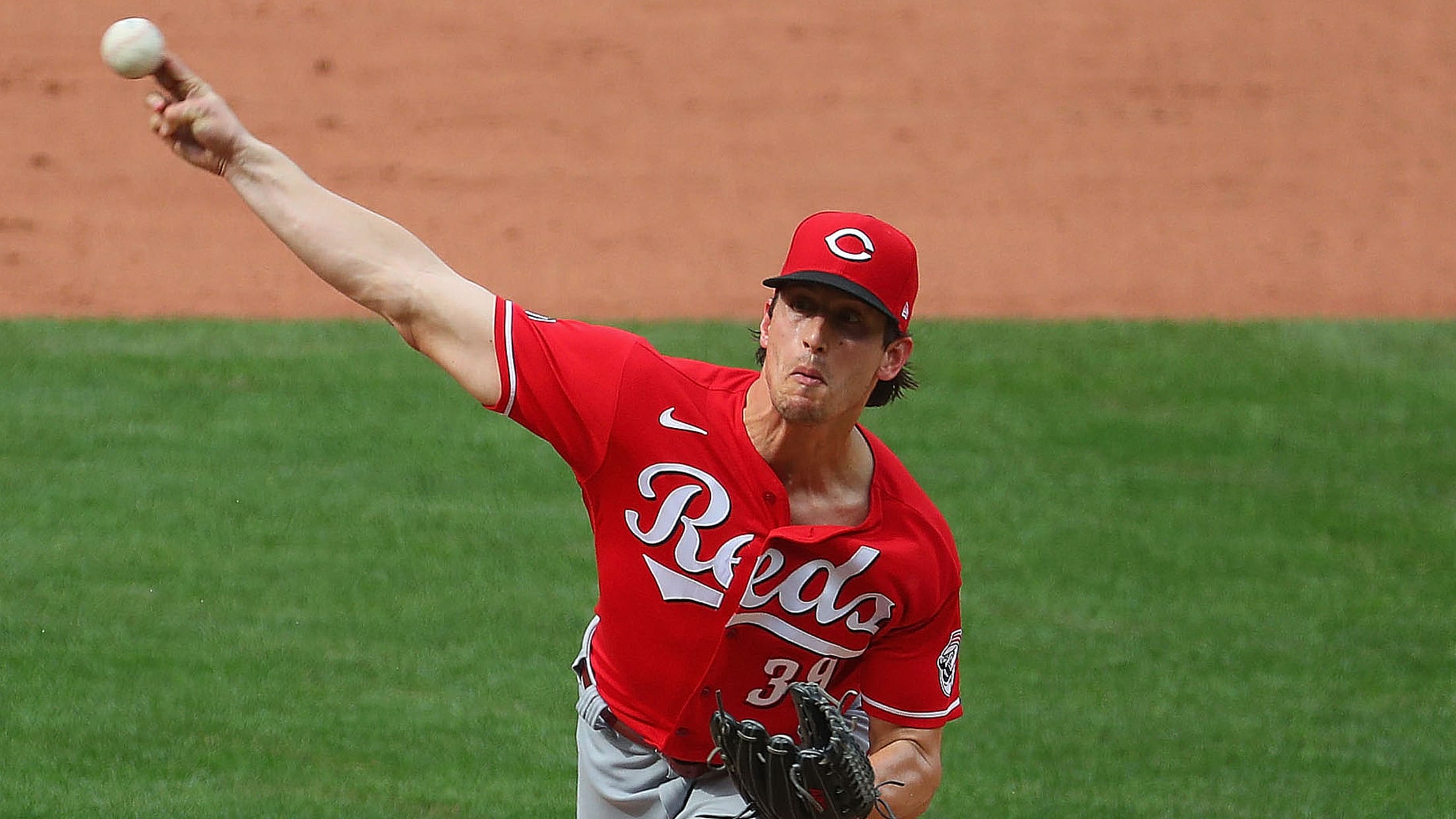 The Reds placed reliever Lucas Sims on the 10-day injured list on Thursday (retroactive to Wednesday) with a right elbow sprain, just two days after they activated top reliever Tejay Antone off the IL. Outfielder Scott Heineman was recalled from Triple-A Louisville to fill Sims' spot on the active roster.
Notes: India fits atop order; Antone throws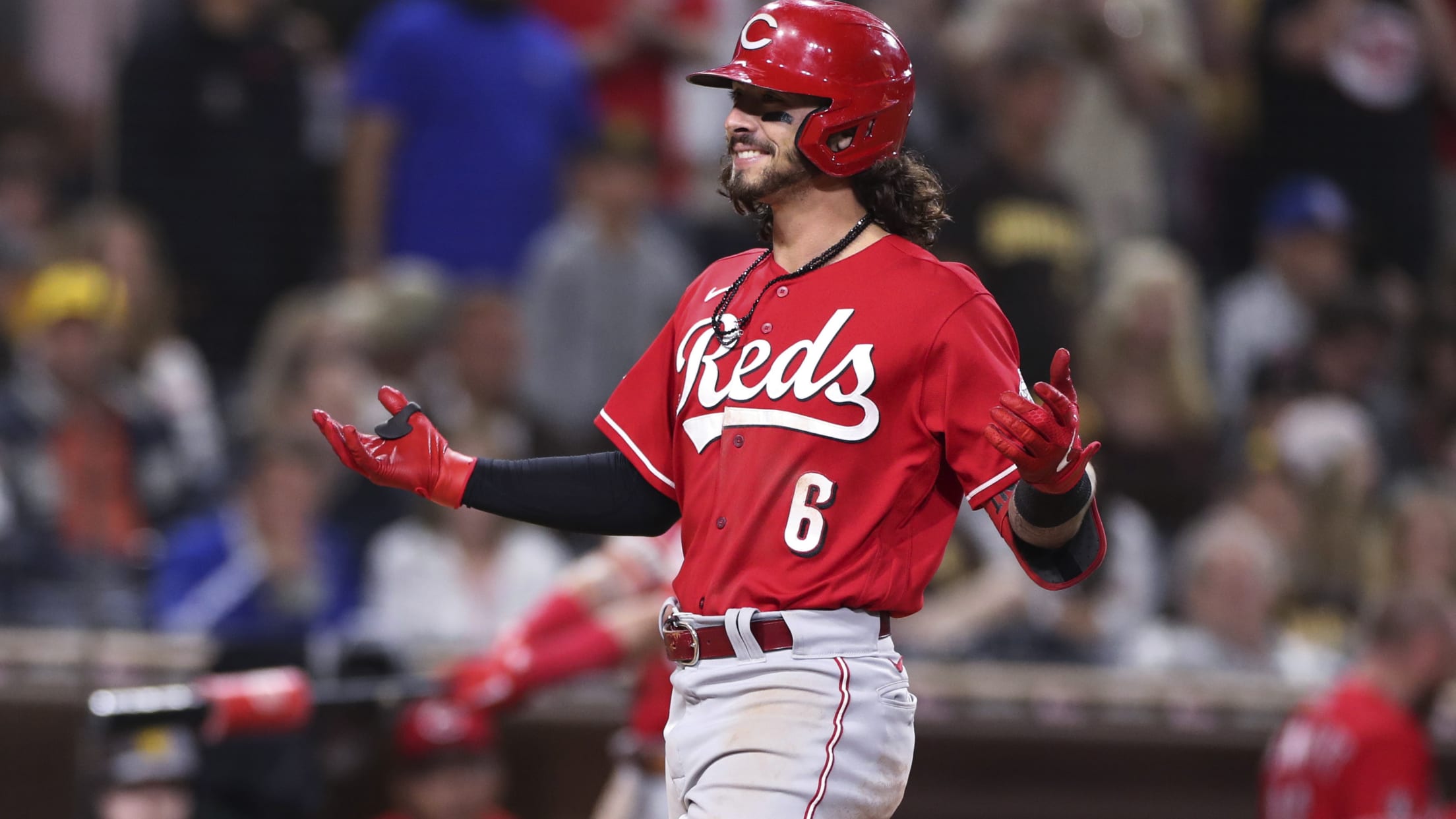 SAN DIEGO -- It has become clear that rookie second baseman Jonathan India is a good fit for the leadoff spot in the Reds' lineup. It's reflected not only in his personal results, but the team's, as well. Friday marked India's 13th start from the top of the order since
Antone hits IL, confident in quick return
No. 9 prospect Santillan set for MLB debut Sunday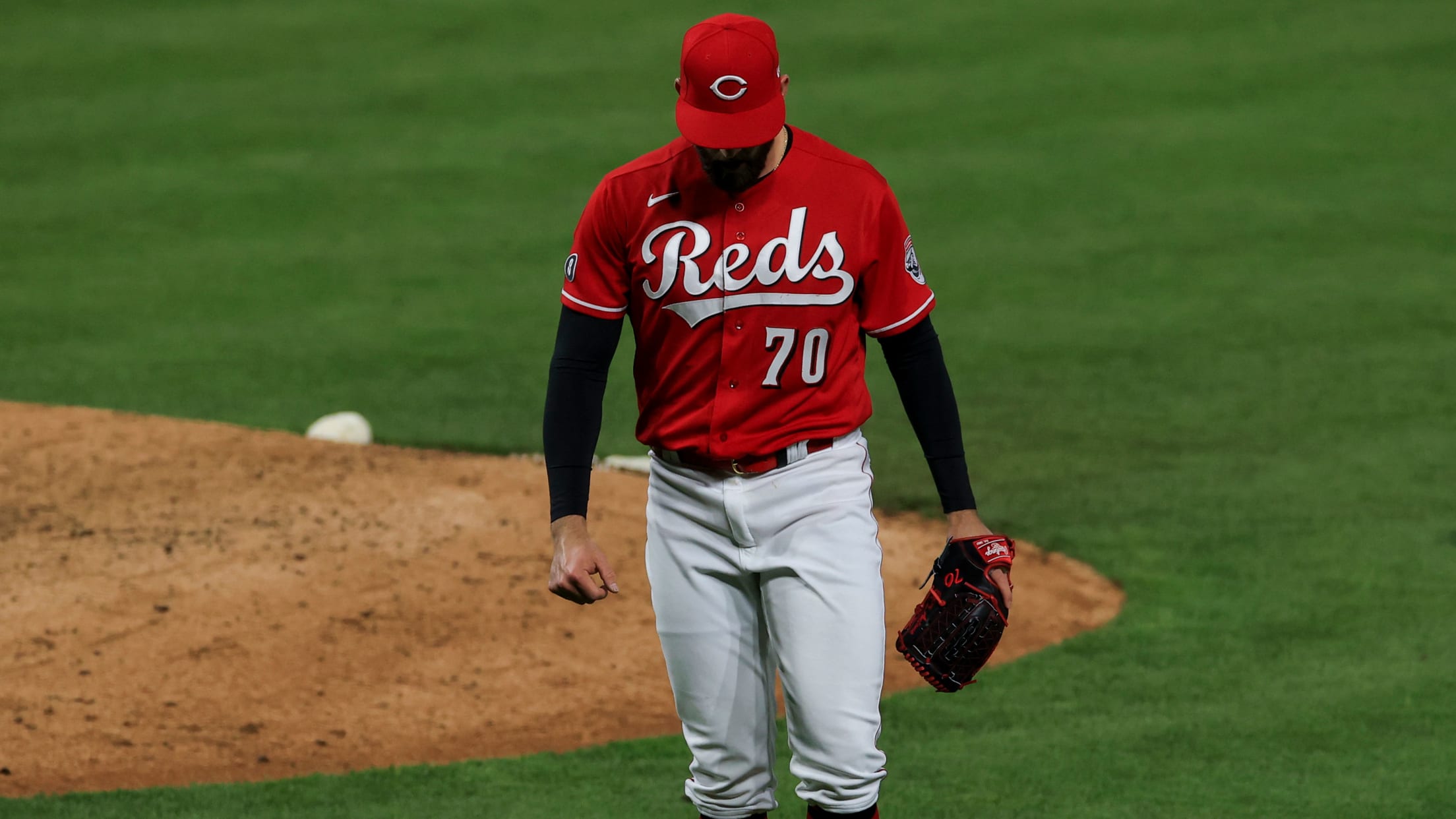 CINCINNATI -- The Reds sustained a huge blow to their bullpen Friday when right-handed reliever Tejay Antone was placed on the 10-day injured list with right forearm inflammation. The move is retroactive to Tuesday, which means Antone is eligible to be activated next Friday. "I'm very confident that he's going
Gray goes on IL, avoids prolonged setback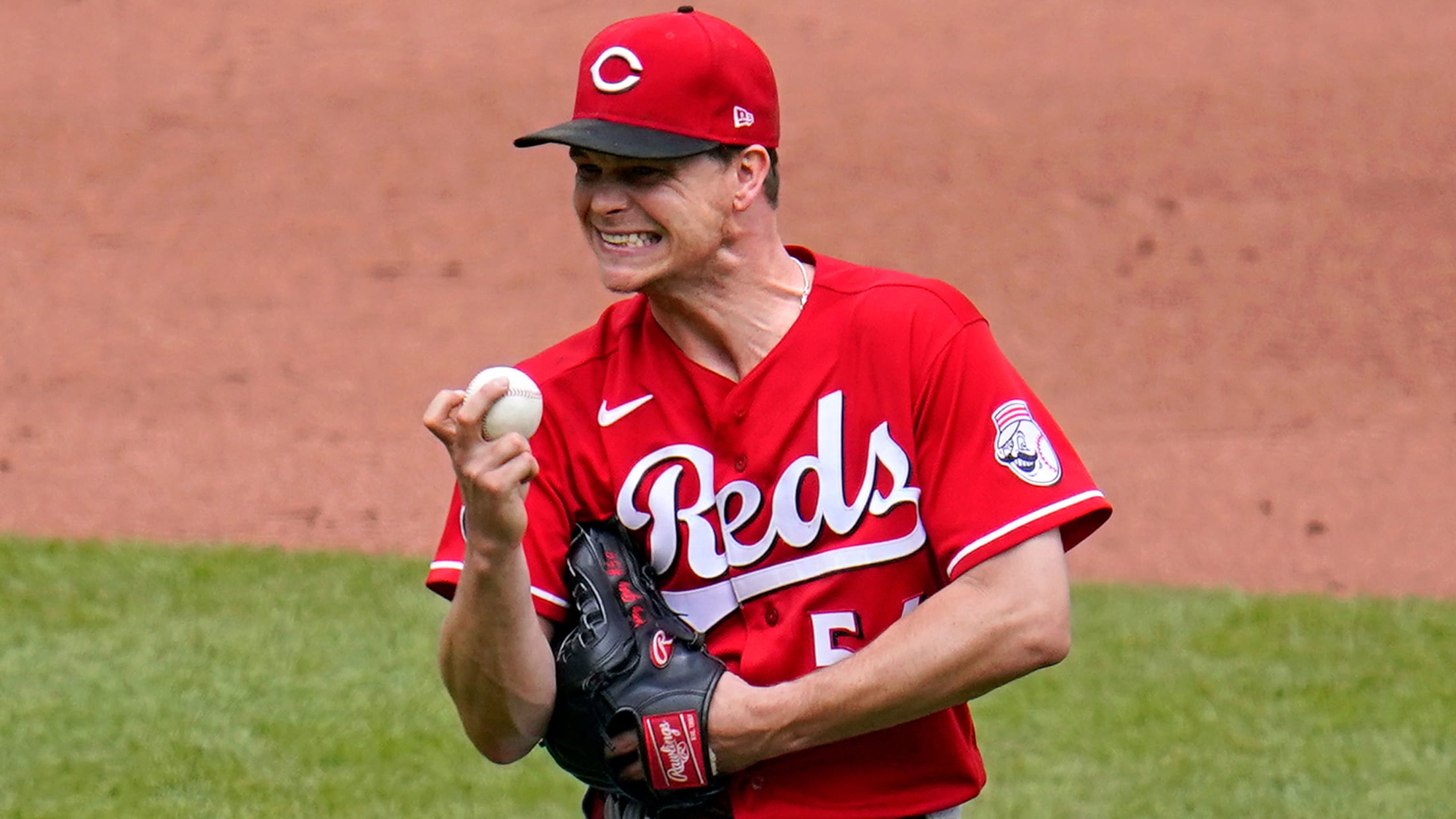 CINCINNATI -- In a blow to their rotation, the Reds put starting pitcher Sonny Gray on the 10-day injured list Wednesday. Reliever Art Warren was recalled from Triple-A Louisville to replace Gray on the 26-man roster. Gray was injured Tuesday while warming up for the fourth inning during his start