Castellanos says he has wrist microfracture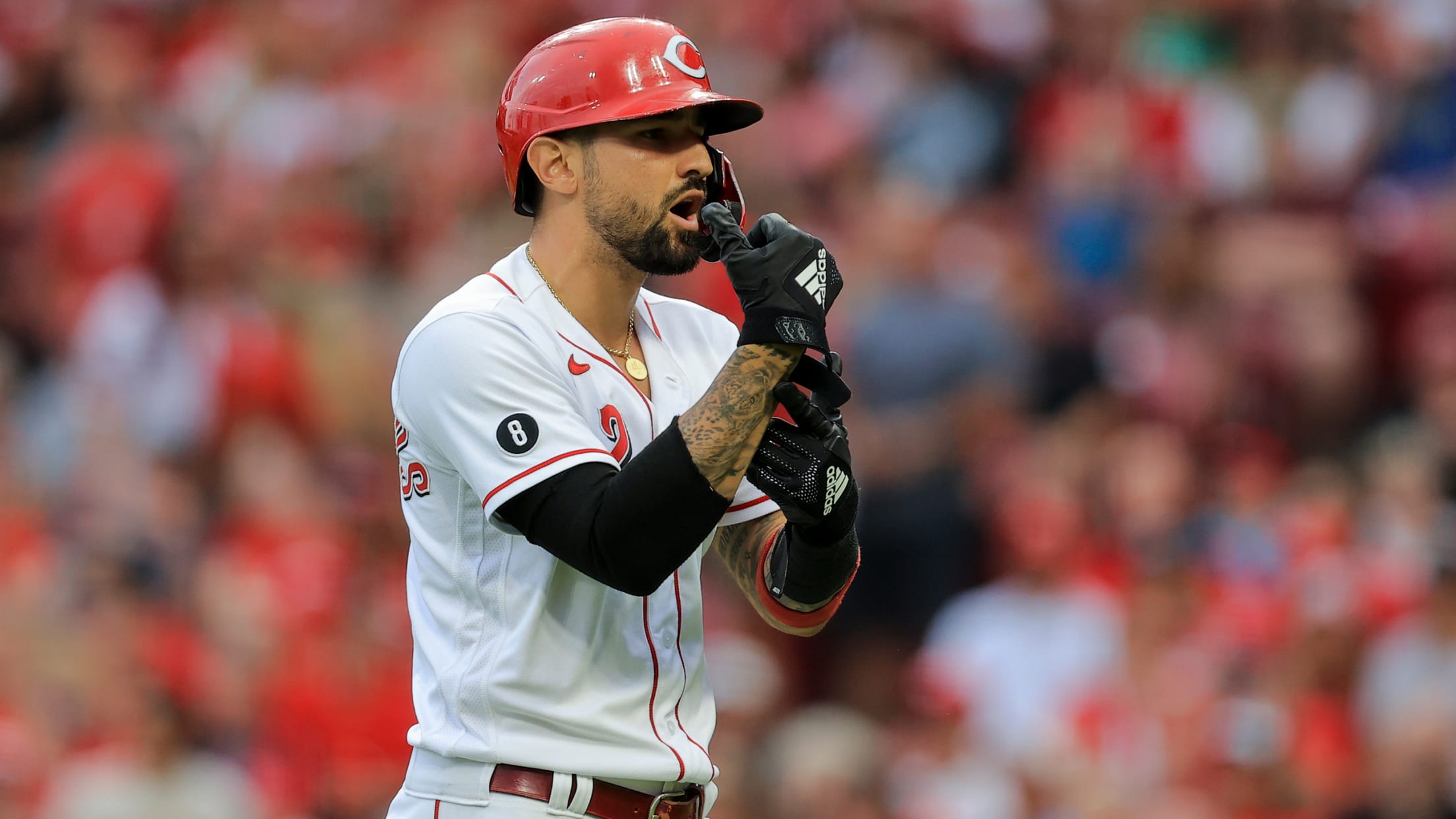 CINCINNATI -- The Reds have tried to avoid using injured right fielder Nick Castellanos since he was hit on the right wrist by a pitch on Friday vs. the Brewers. Save for one inning on Monday in an extra-innings loss to the Mets, Castellanos has not appeared in a game.
Injuries & Moves: Hoffman returns from IL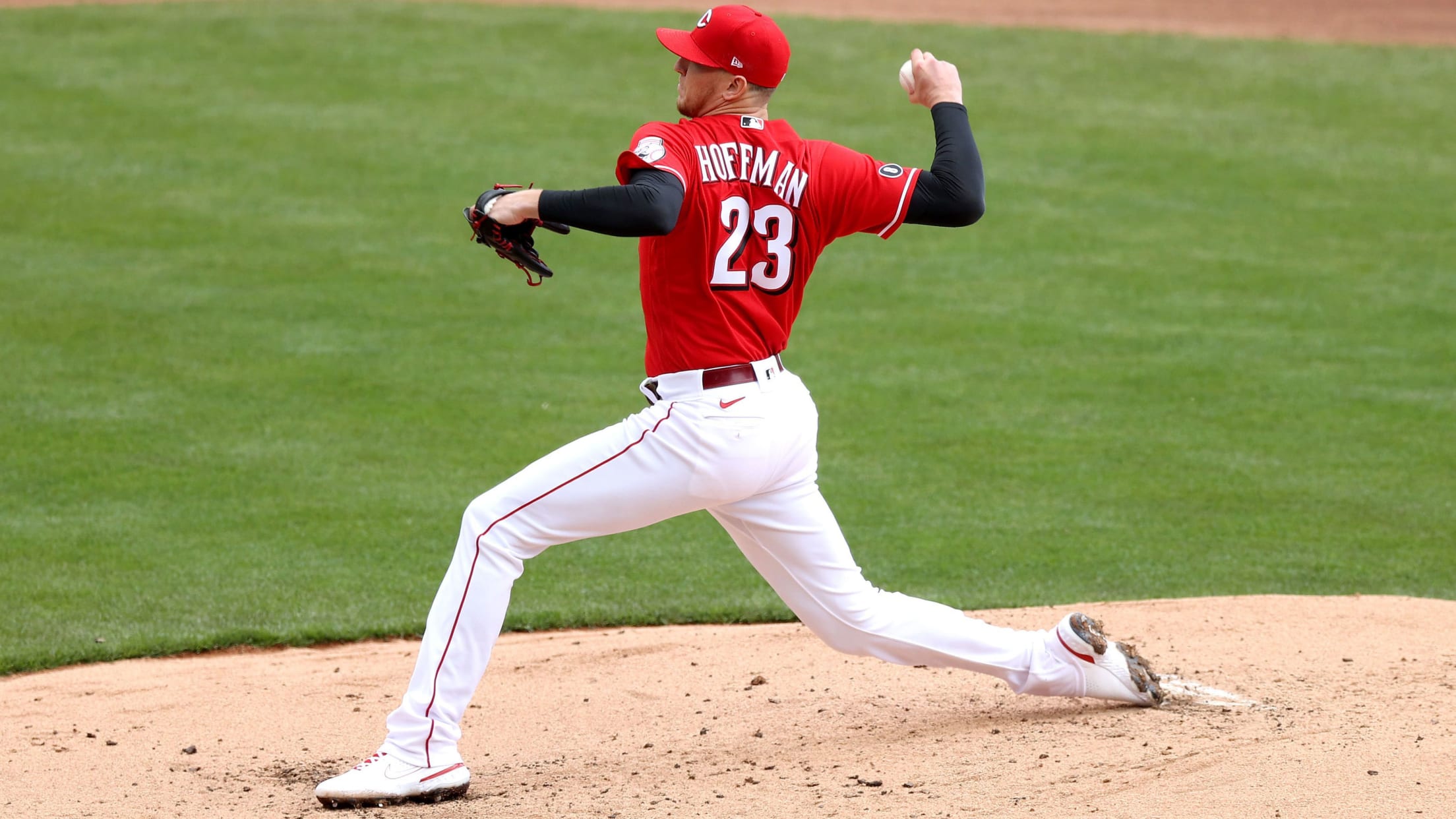 Keep track of the Reds' recent transactions and injury updates throughout the season.
Castellanos' wrist 'sore,' day to day after HBP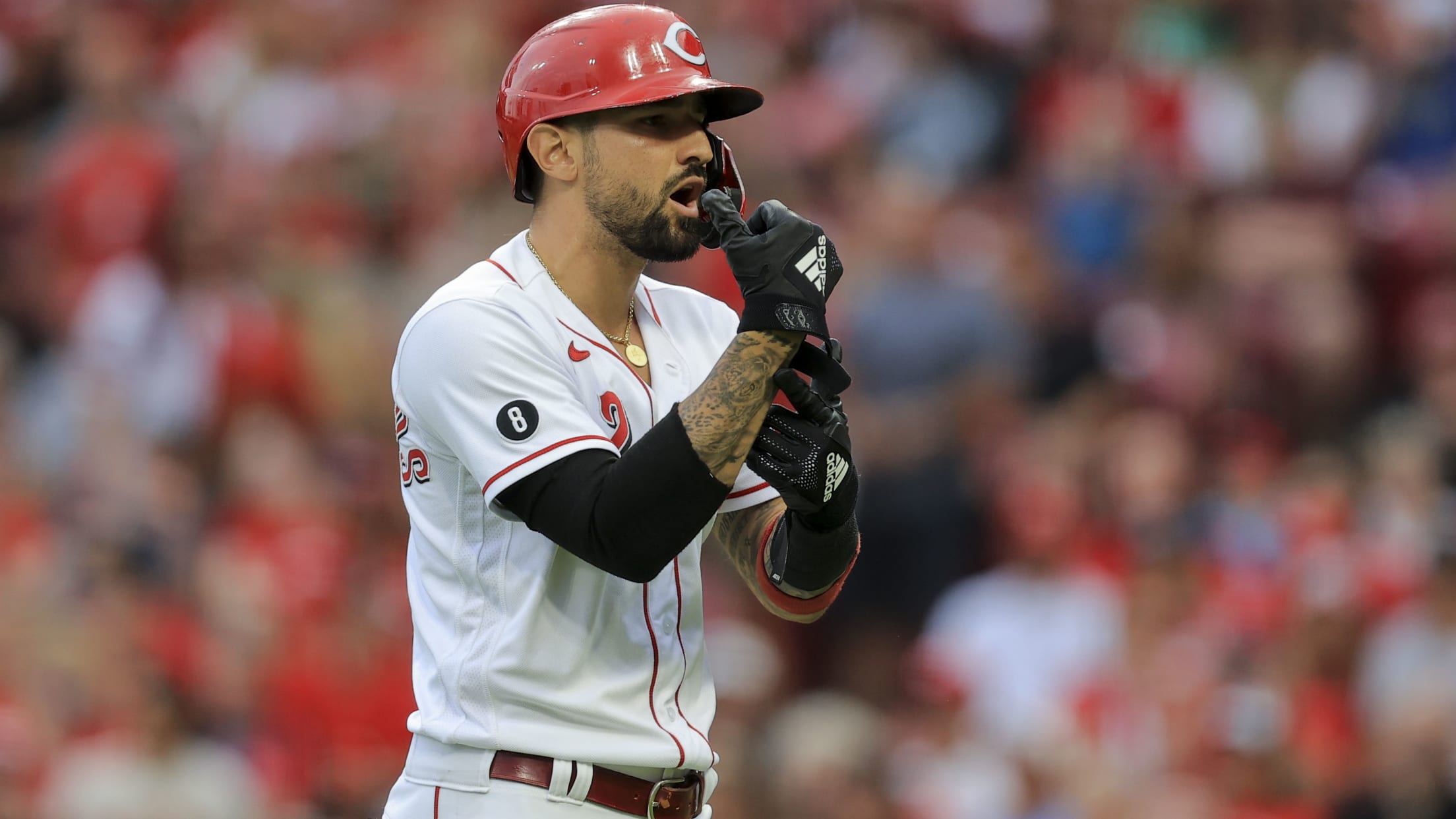 CINCINNATI -- Returning from four days away to resume their long stretch of games vs. the Brewers, the Reds didn't get to pick up where they left off before the All-Star break. First, they lost their best hitter during Friday's game after right fielder Nick Castellanos was hit by a
Gray hits IL, but hopes to not miss start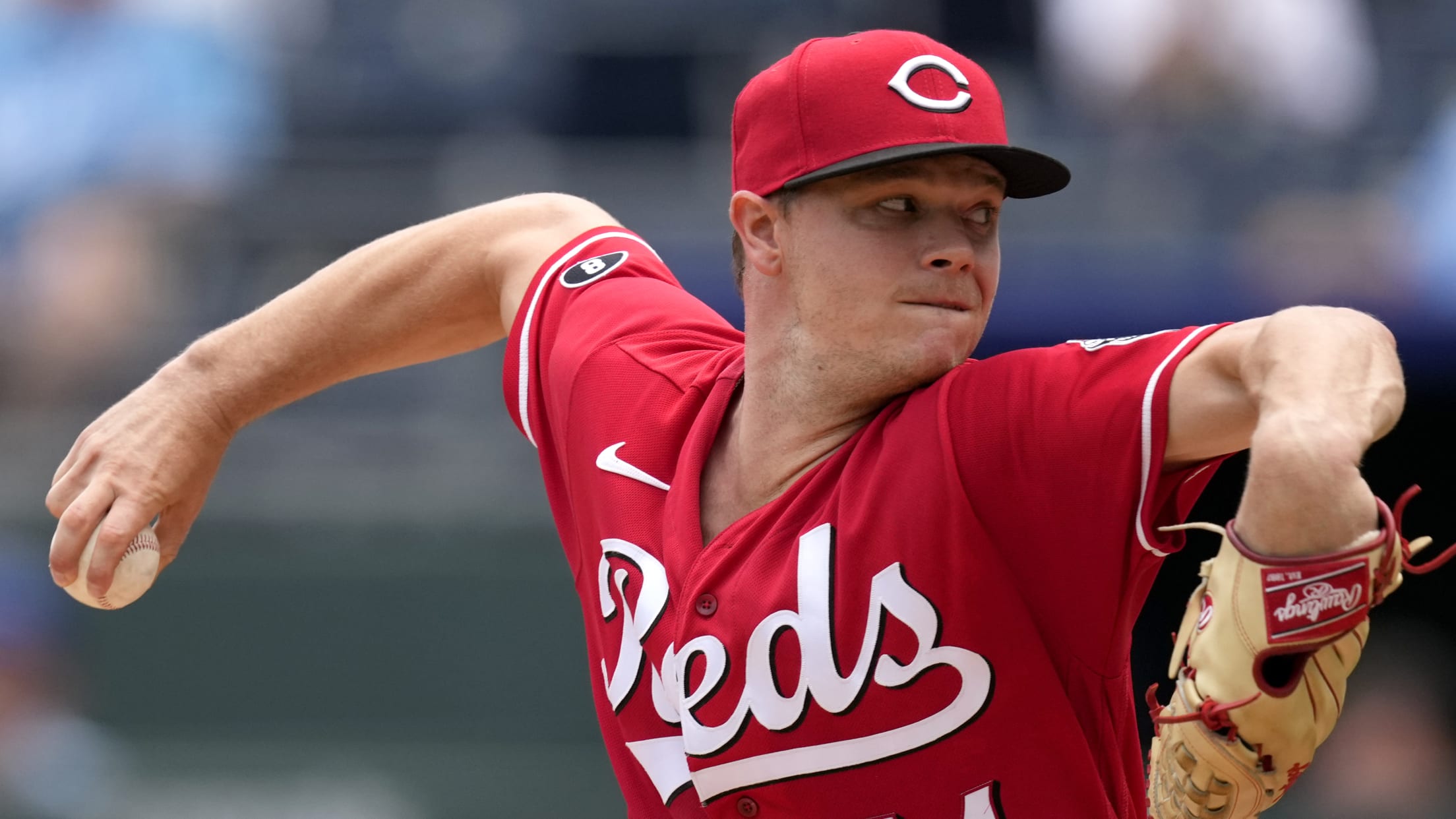 MILWAUKEE – For the third time in 2021, Reds pitcher Sonny Gray was placed on the 10-day injured list on Thursday. Gray has a right rib cage strain, but unlike his previous two IL stints for back and groin injuries, there is optimism that the right-hander will not miss a
Winker after early exit with injury: 'I am fine'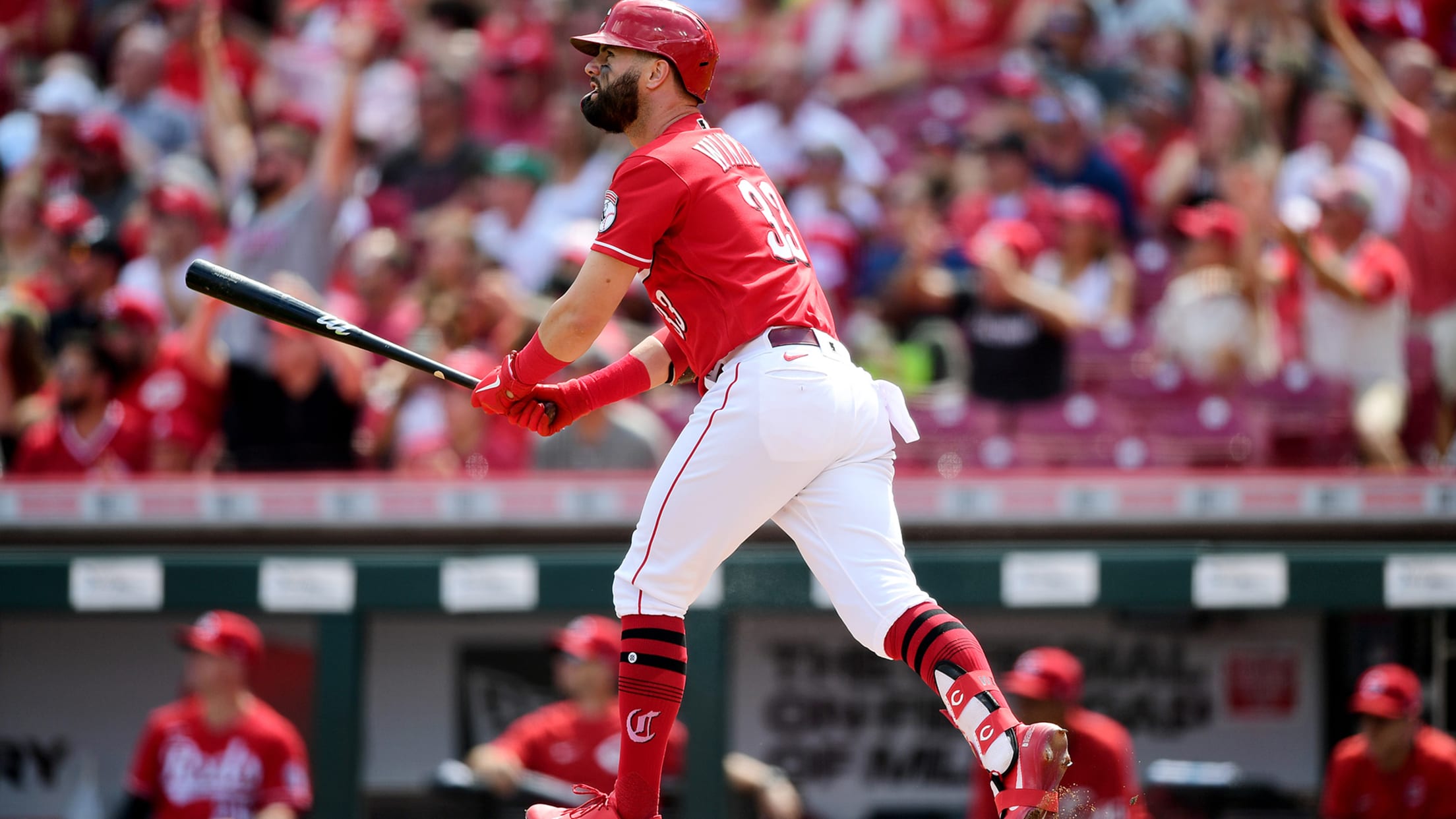 CINCINNATI -- The Reds played the latter portion of Saturday's 4-1 victory over the Braves without one of their best hitters, after left fielder Jesse Winker left the game in the sixth inning with a right hip contusion. Winker made a diving attempt trying to catch a Ronald Acuña Jr.
Notes: Antone to IL; Senzel talks rehab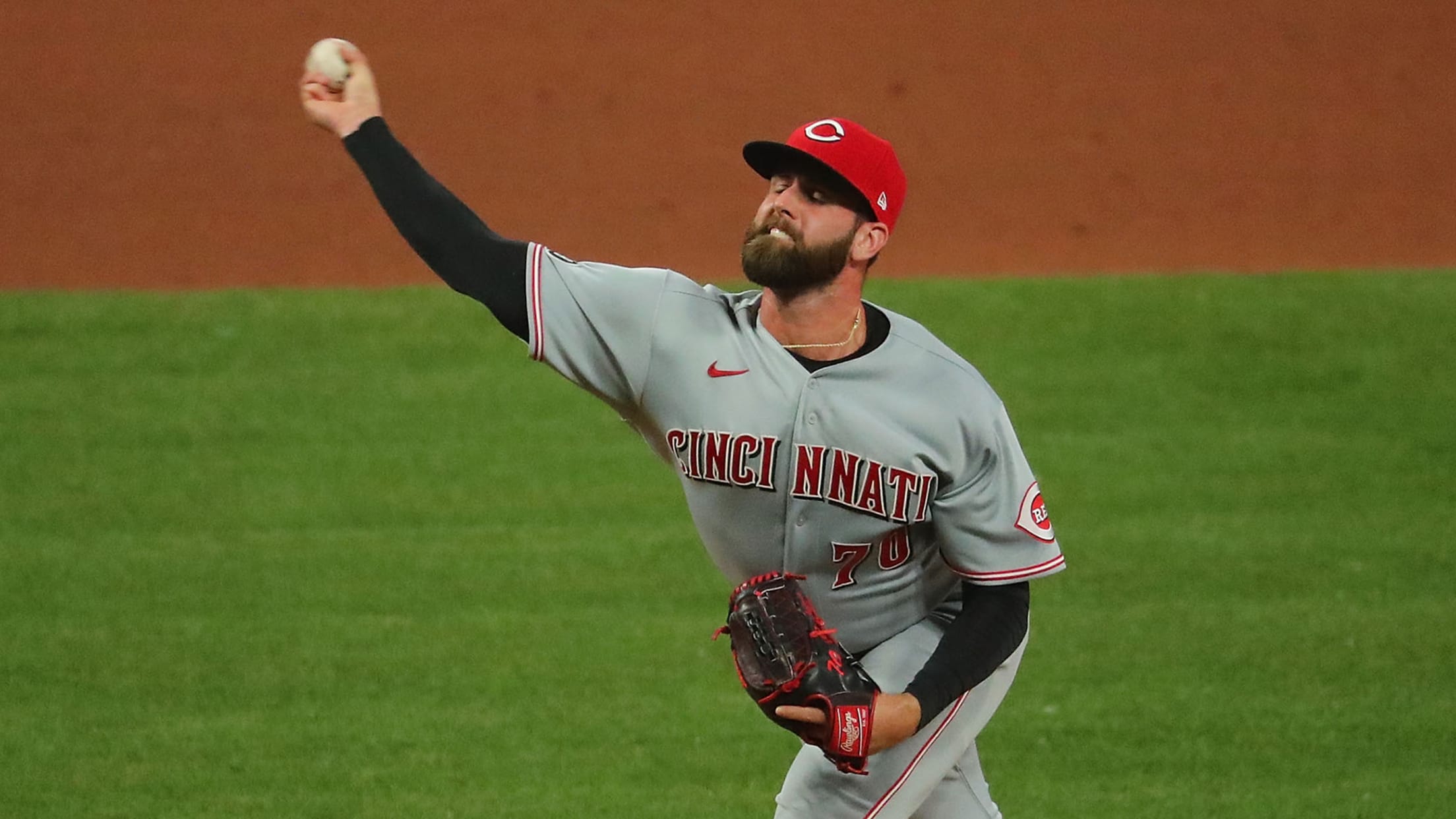 CINCINNATI -- The already thin Reds bullpen was stretched even more on Saturday when its best reliever, Tejay Antone, went back on the 10-day injured list with a right forearm strain. Lefty reliever Cionel Pérez was recalled from Triple-A Louisville to take his spot in the 26-man roster. Antone was
Sims (elbow) to IL in latest blow to 'pen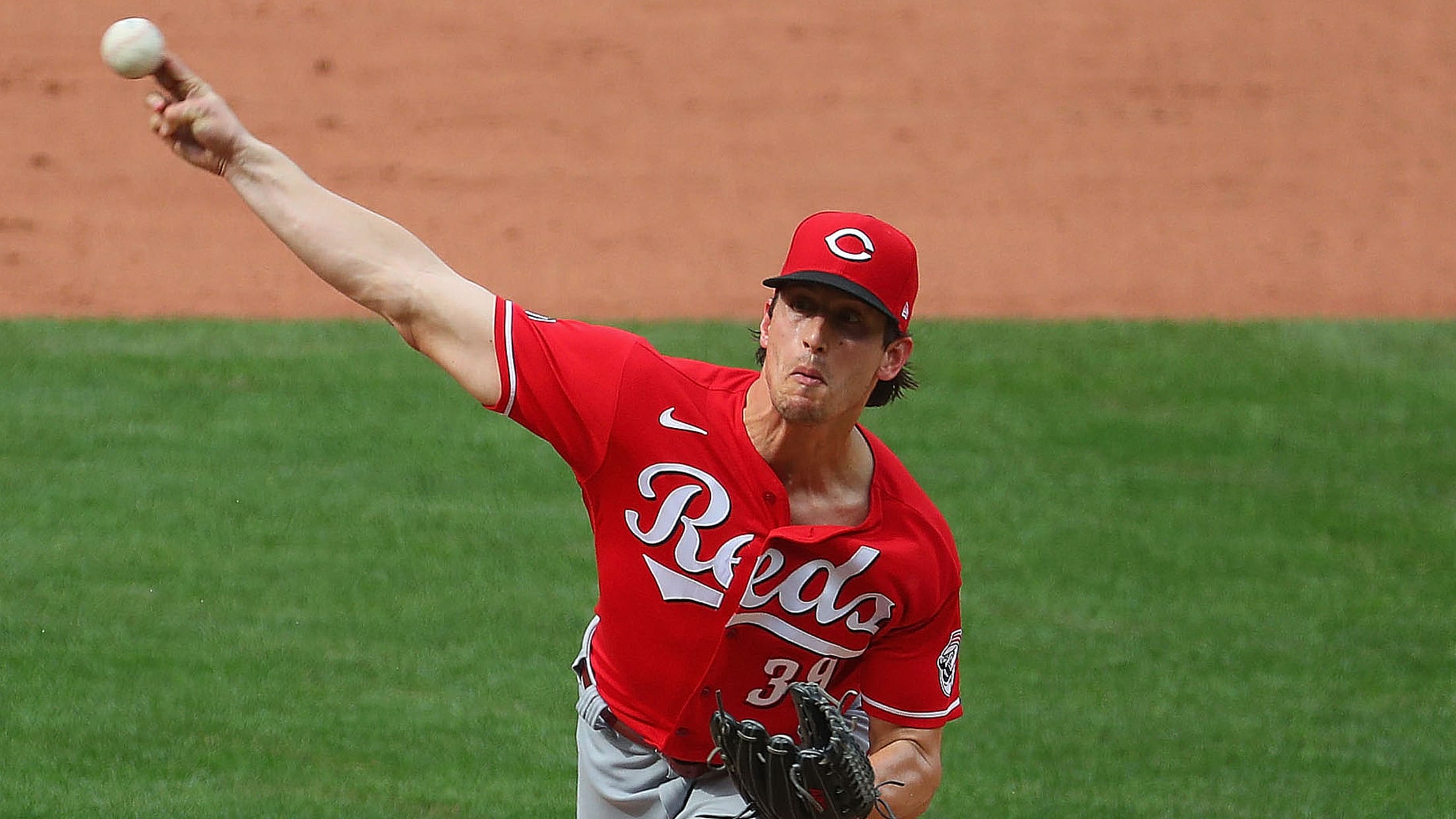 The Reds placed reliever Lucas Sims on the 10-day injured list on Thursday (retroactive to Wednesday) with a right elbow sprain, just two days after they activated top reliever Tejay Antone off the IL. Outfielder Scott Heineman was recalled from Triple-A Louisville to fill Sims' spot on the active roster.
Notes: India fits atop order; Antone throws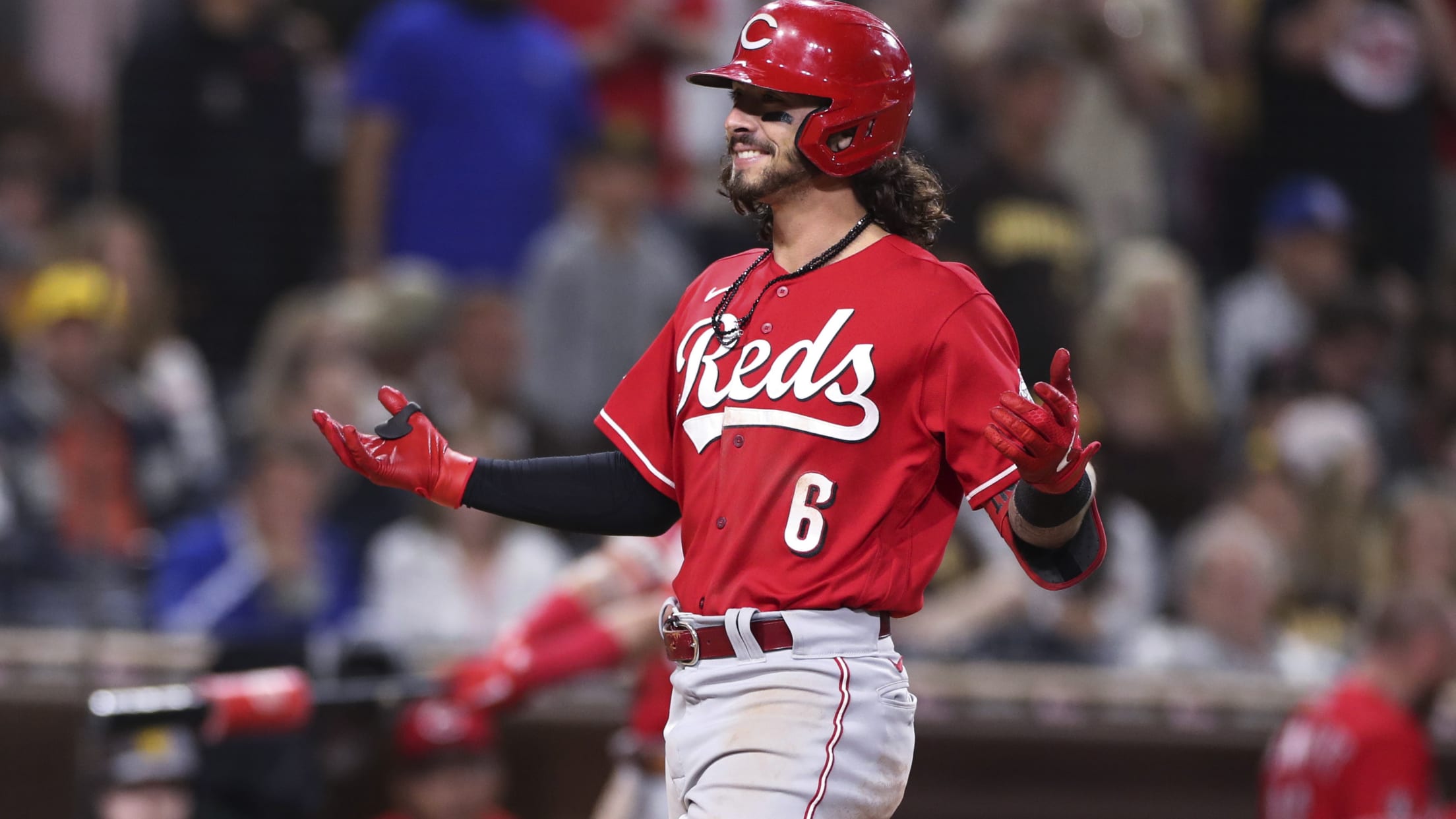 SAN DIEGO -- It has become clear that rookie second baseman Jonathan India is a good fit for the leadoff spot in the Reds' lineup. It's reflected not only in his personal results, but the team's, as well. Friday marked India's 13th start from the top of the order since
Antone hits IL, confident in quick return
No. 9 prospect Santillan set for MLB debut Sunday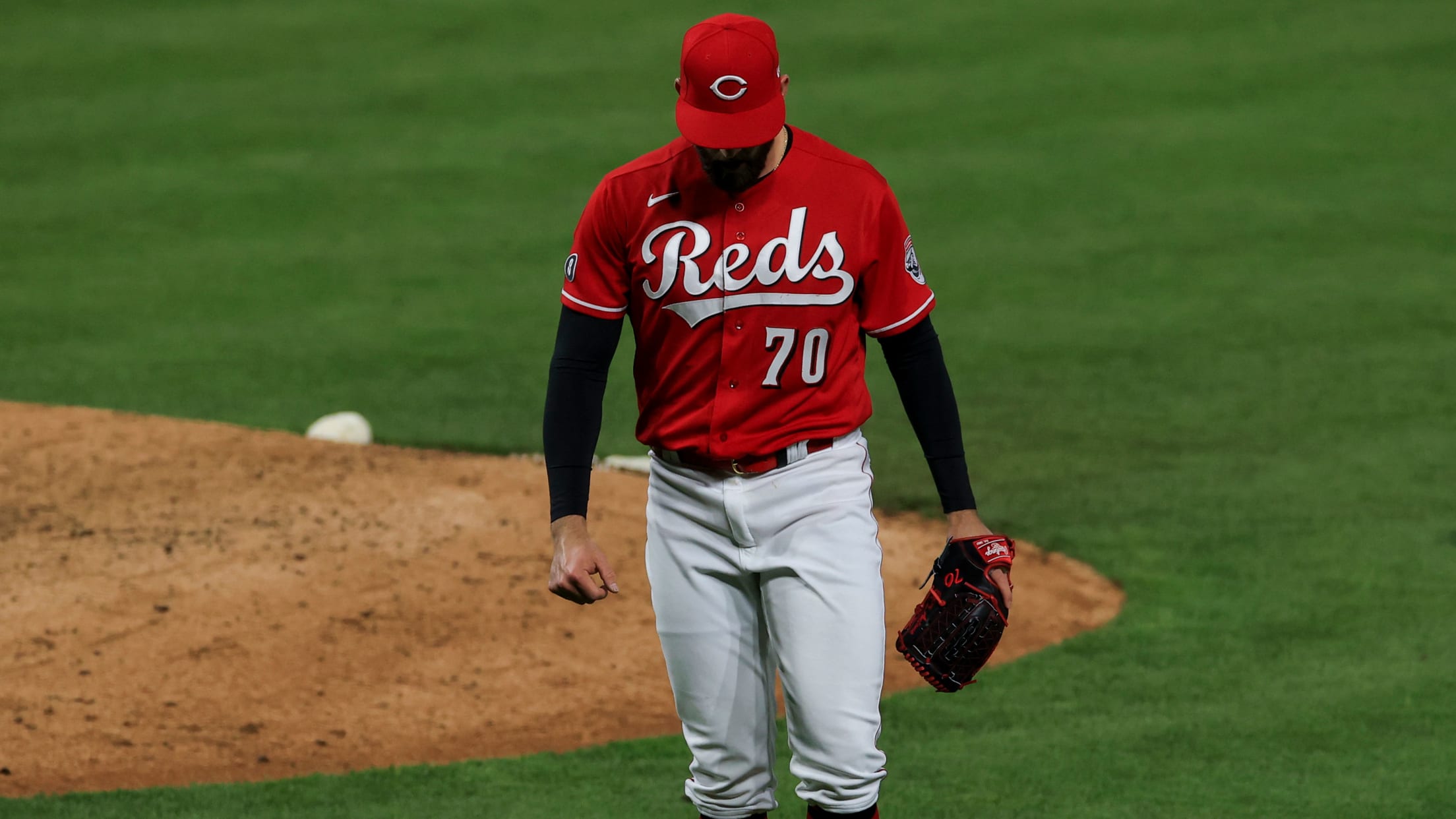 CINCINNATI -- The Reds sustained a huge blow to their bullpen Friday when right-handed reliever Tejay Antone was placed on the 10-day injured list with right forearm inflammation. The move is retroactive to Tuesday, which means Antone is eligible to be activated next Friday. "I'm very confident that he's going
Gray goes on IL, avoids prolonged setback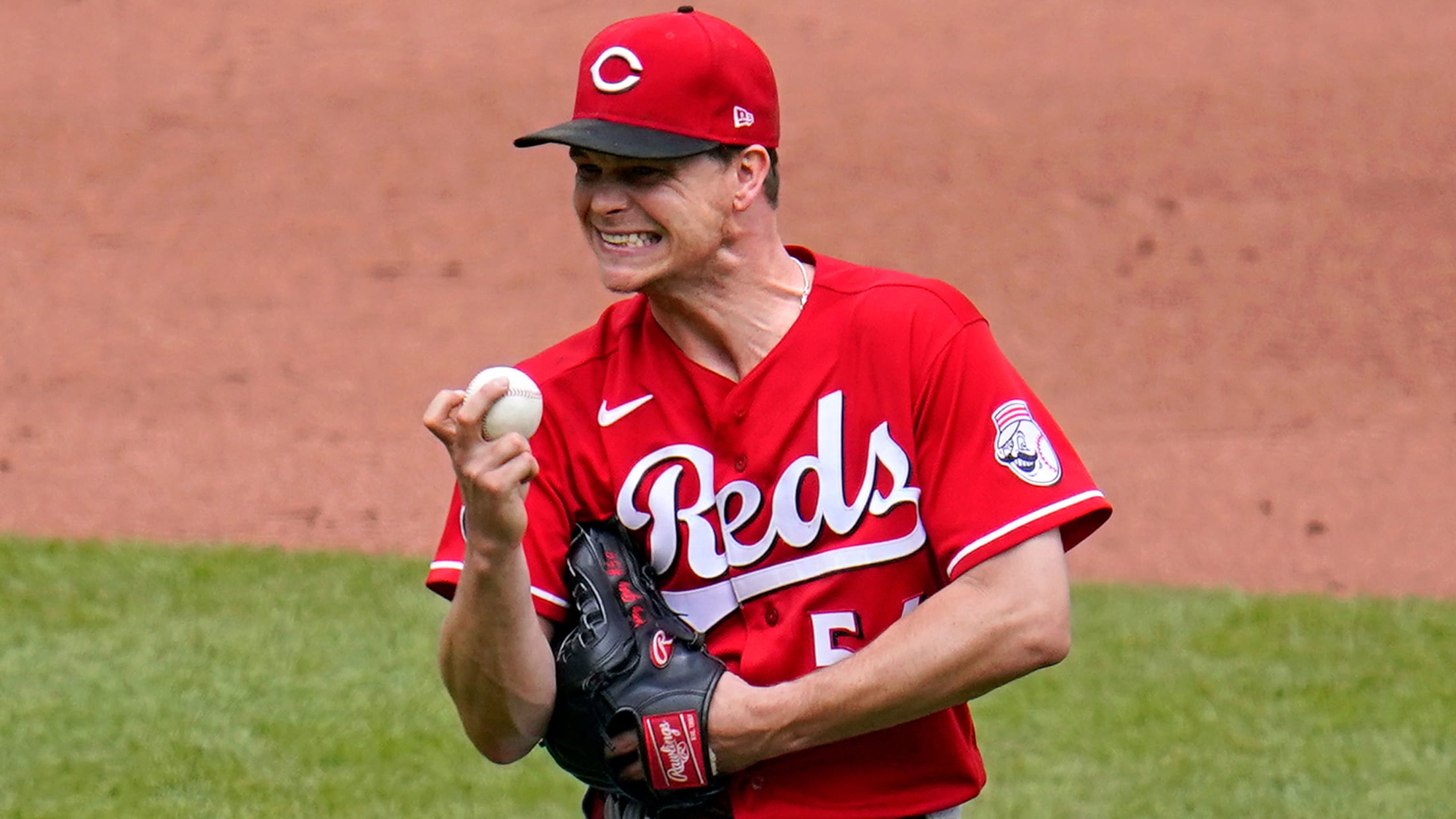 CINCINNATI -- In a blow to their rotation, the Reds put starting pitcher Sonny Gray on the 10-day injured list Wednesday. Reliever Art Warren was recalled from Triple-A Louisville to replace Gray on the 26-man roster. Gray was injured Tuesday while warming up for the fourth inning during his start
Bullpen stretched thin after Gray's early exit
Right-hander set to undergo MRI on Wednesday for groin tightness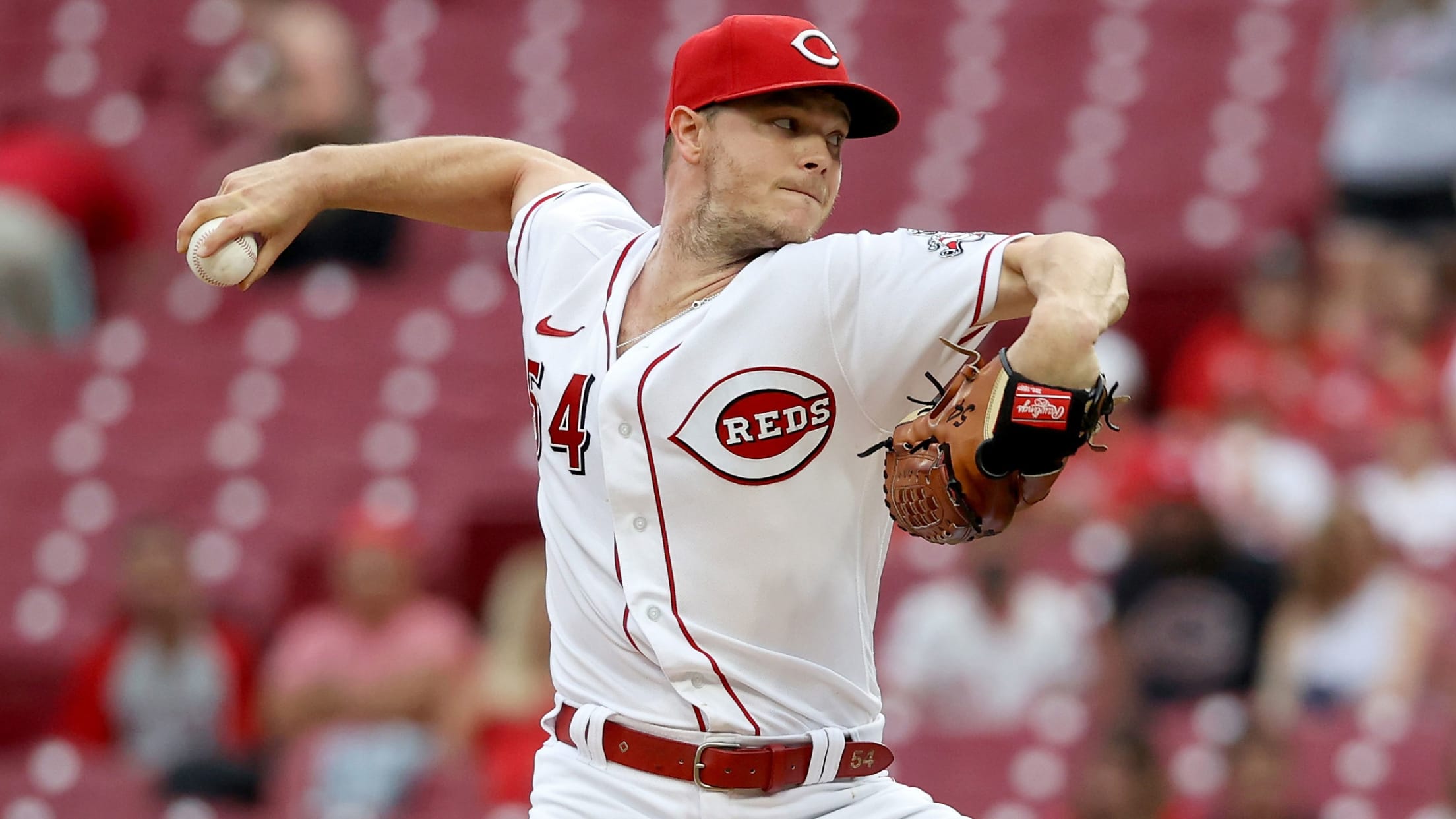 Just as Reds starter Sonny Gray was beginning to put together one of his best starts of the season Tuesday, his night ended in a hurry. Gray was pulled prior to the start of the fourth inning of the 5-1 loss to the Brewers with right groin tightness, being replaced
Votto set for rehab assignment at Triple-A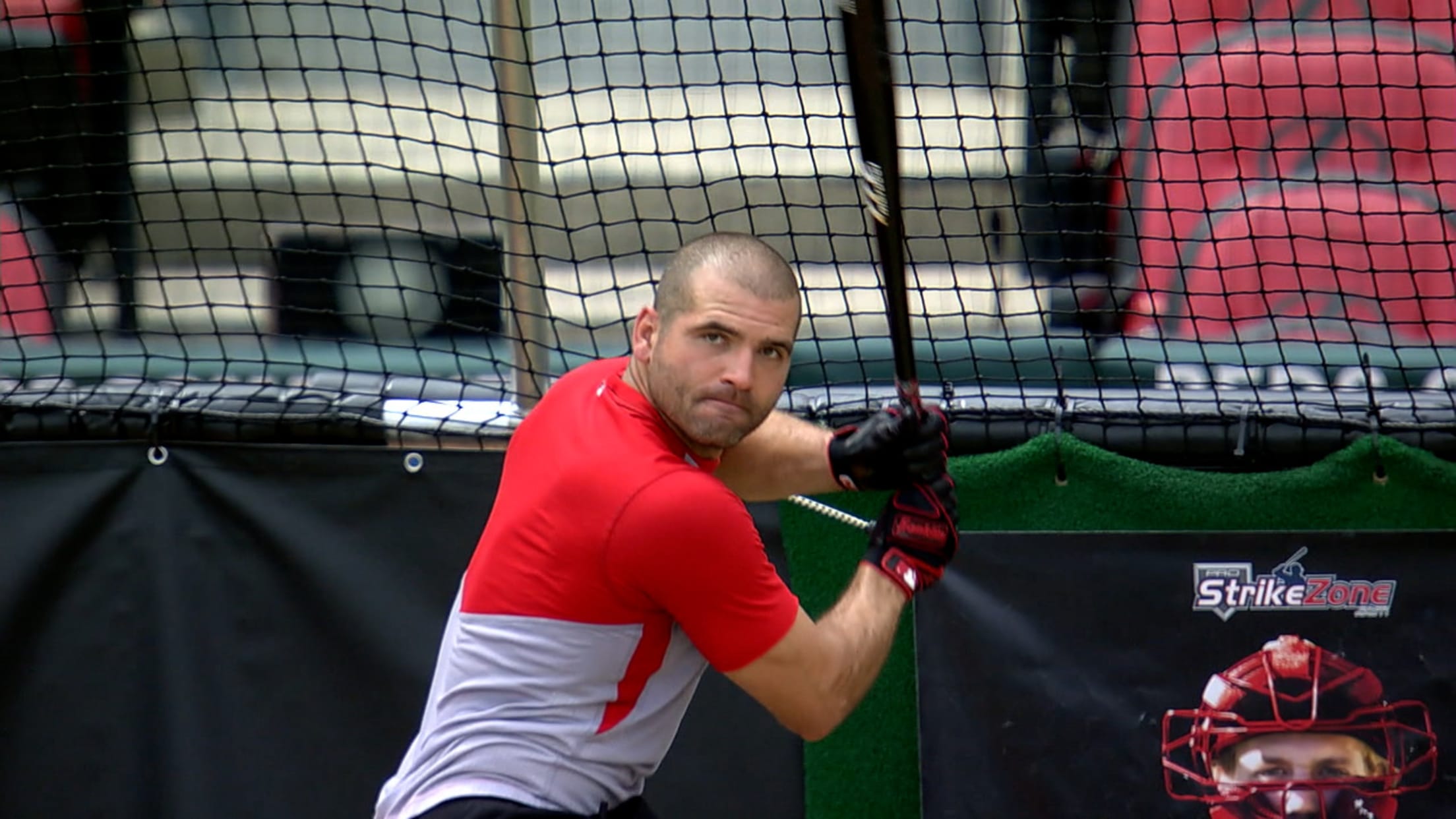 CINCINNATI -- Joey Votto can hit with his fractured left thumb still wrapped and healing. The Reds' first baseman was set to begin a rehab assignment with Triple-A Louisville on Tuesday as the Bats' designated hitter, but the game was postponed due to rain. Votto alerted the club and manager
Hoffman on IL with shoulder impingement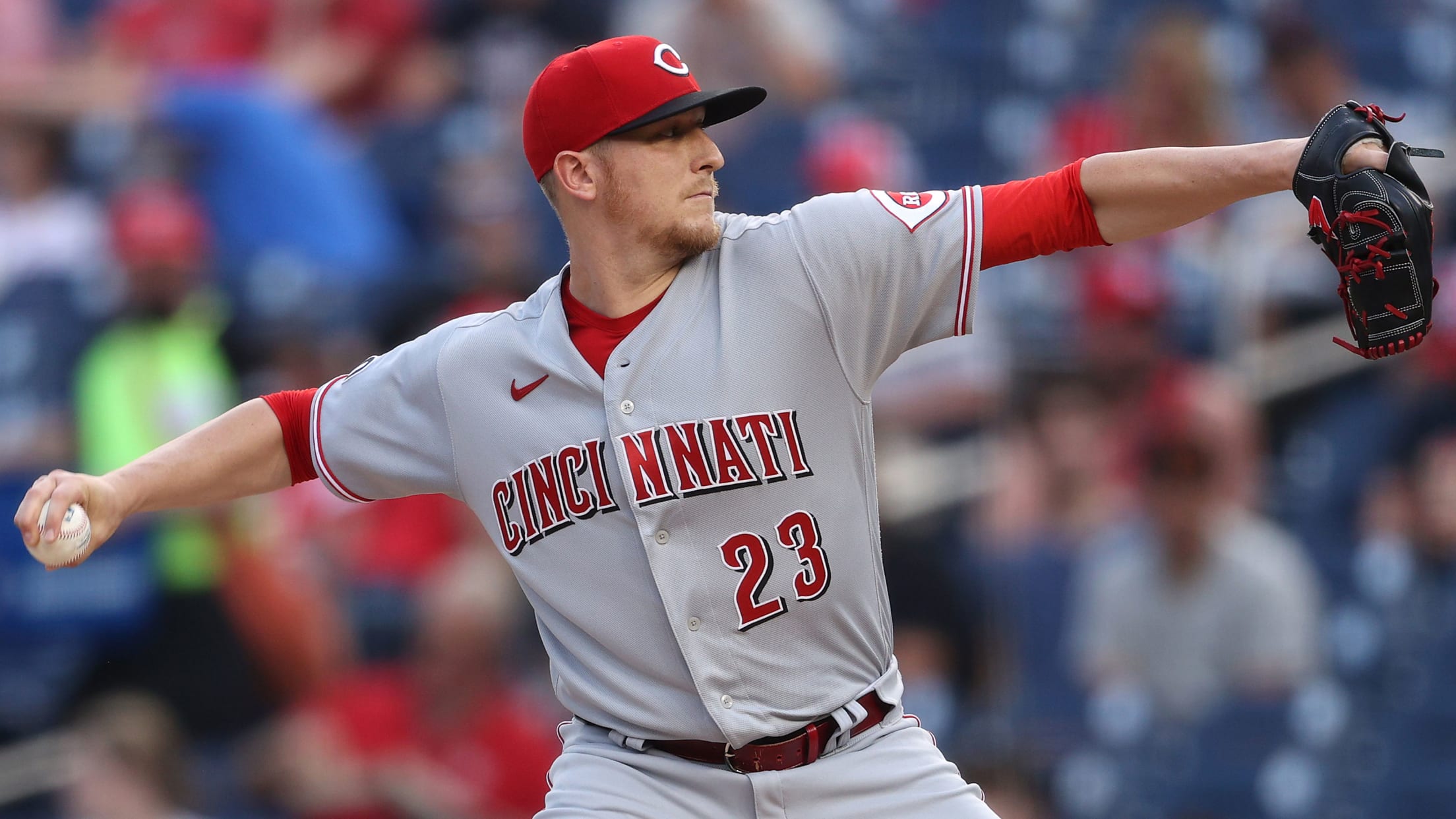 WASHINGTON -- Before the Reds and Nationals went into a three-hour, four-minute rain delay before the start of the bottom of the fourth inning on Wednesday at Nationals Park, starting pitcher Jeff Hoffman's night was already over. Hoffman exited with right shoulder soreness after tossing just 1 1/3 innings and
Miley (foot), Senzel (knee) placed on IL
Heineman recalled as Brach, Goudeau join relief corps; Fulmer DFA'd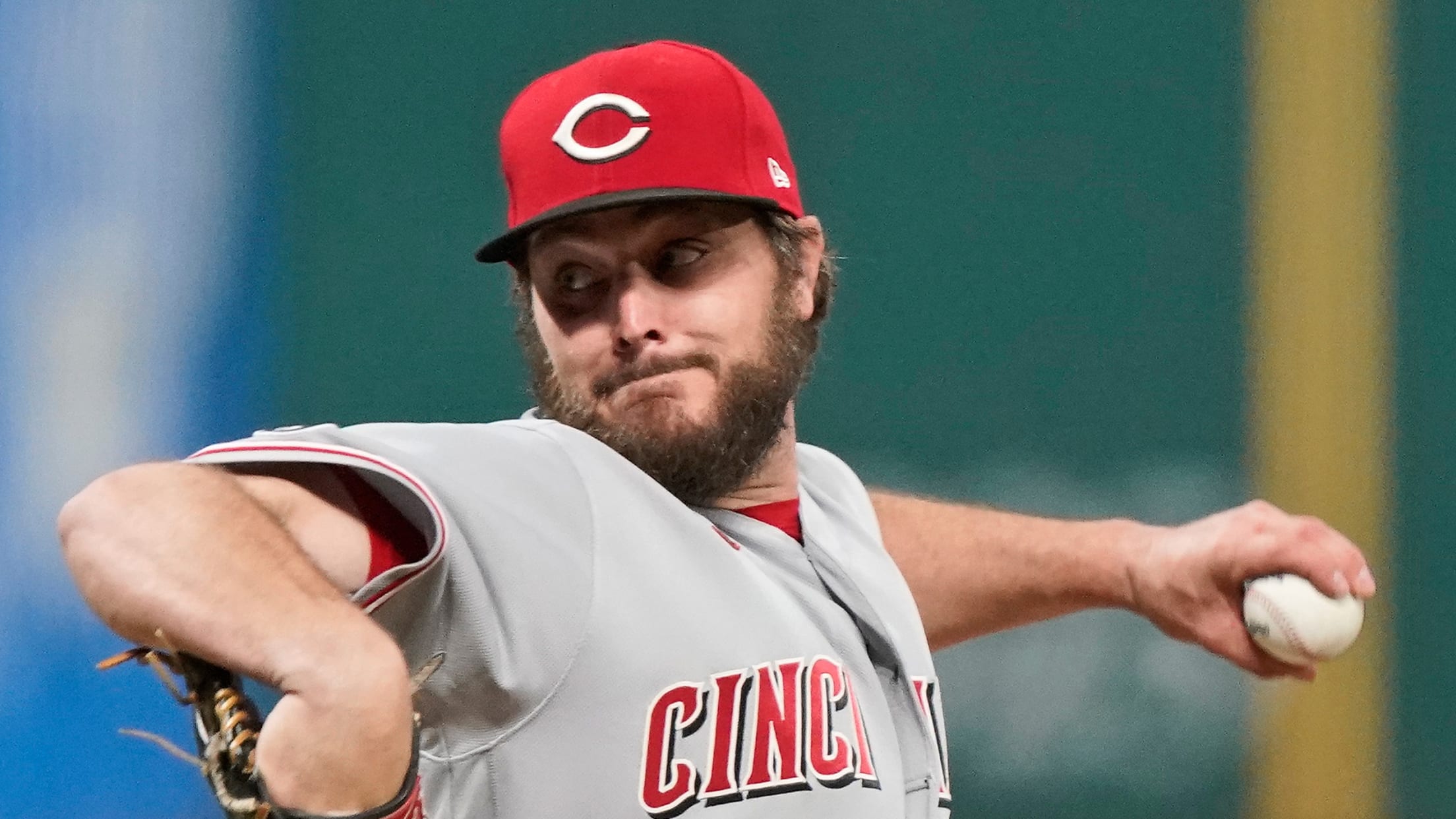 CINCINNATI -- A flurry of Reds roster moves made Friday will affect every section of the club -- the rotation, bullpen, lineup and bench. Center fielder/infielder Nick Senzel was placed on the 10-day injured list with left knee inflammation. Joining Senzel on the 10-day IL was left-handed starting pitcher Wade
Reds place Moustakas on IL, recall Schrock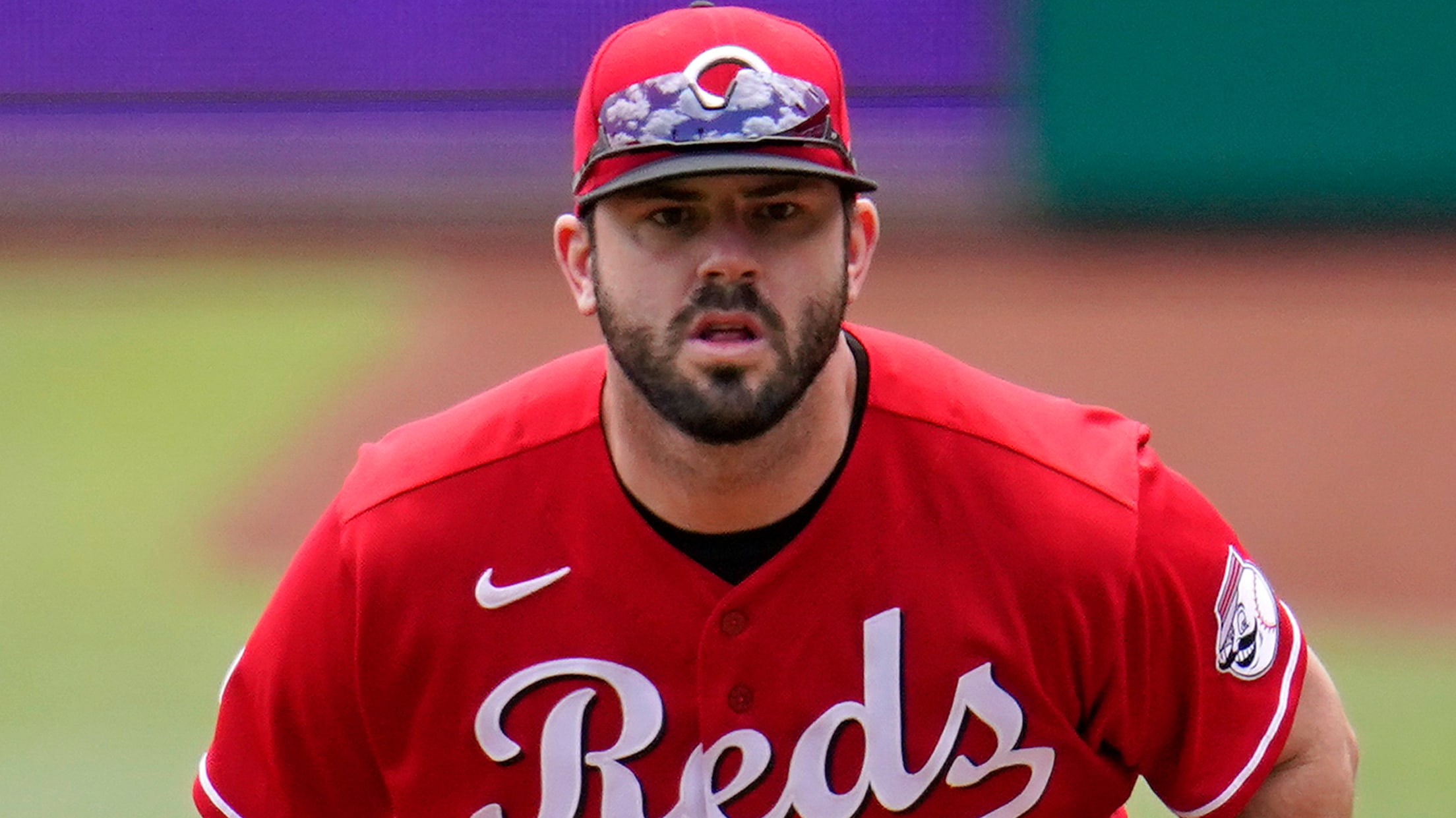 CINCINNATI -- The Reds placed third baseman/first baseman Mike Moustakas on the 10-day injured list Thursday because of a right heel contusion. The move, which is retroactive to Wednesday, puts Cincinnati in a tough spot in regards to first base. Infielder Max Schrock was recalled from Triple-A Louisville to replace
Senzel, Moose saddled by heel contusions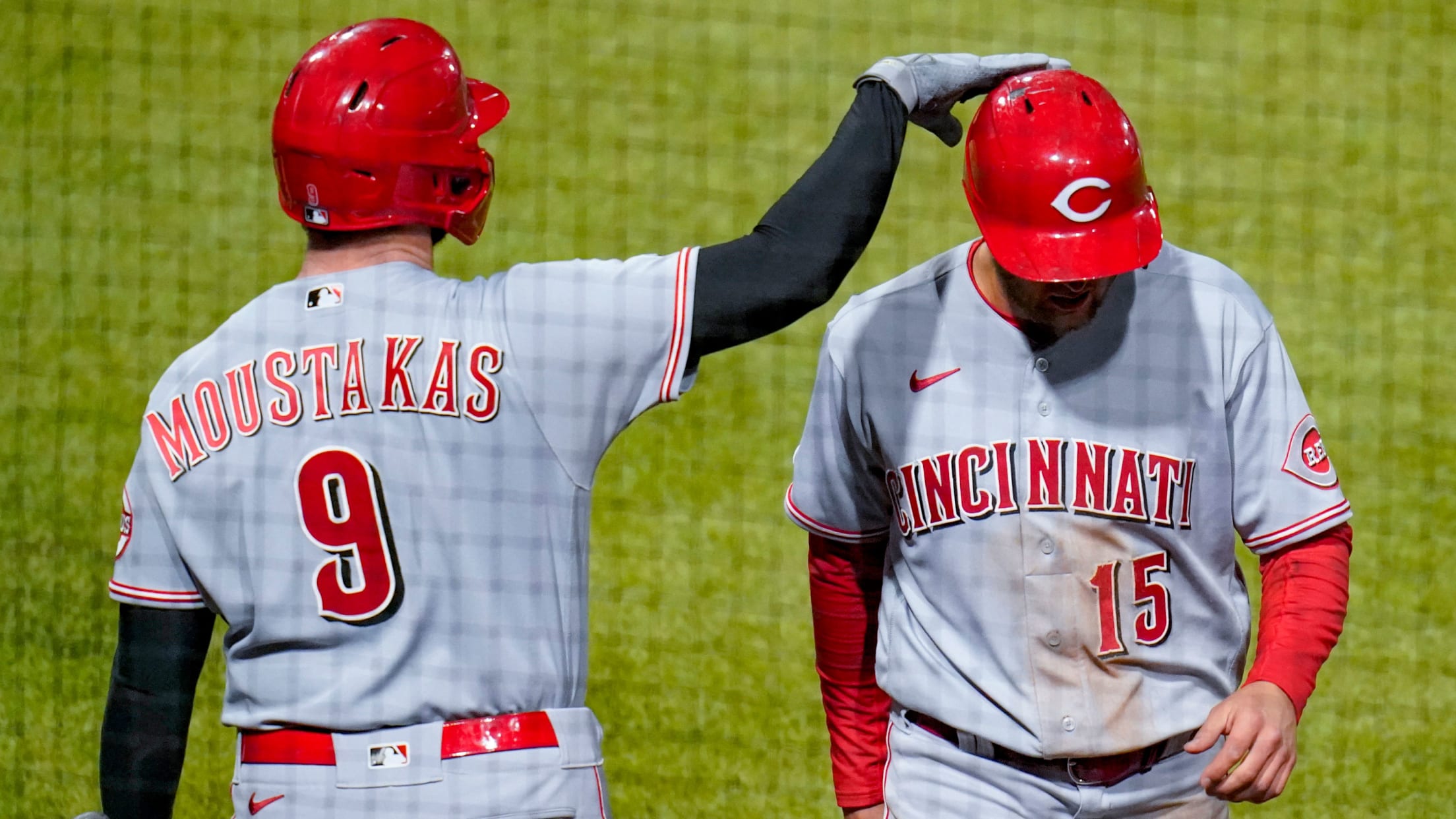 DENVER -- Center fielder/second baseman Nick Senzel and corner infielder Mike Moustakas were not in the starting lineup for the Reds' contest against the Rockies at Coors Field on Saturday night. Both players sustained heel contusions over the first two games of the series in Colorado. Senzel was scheduled to
Senzel, Moose exit early, avoid serious injury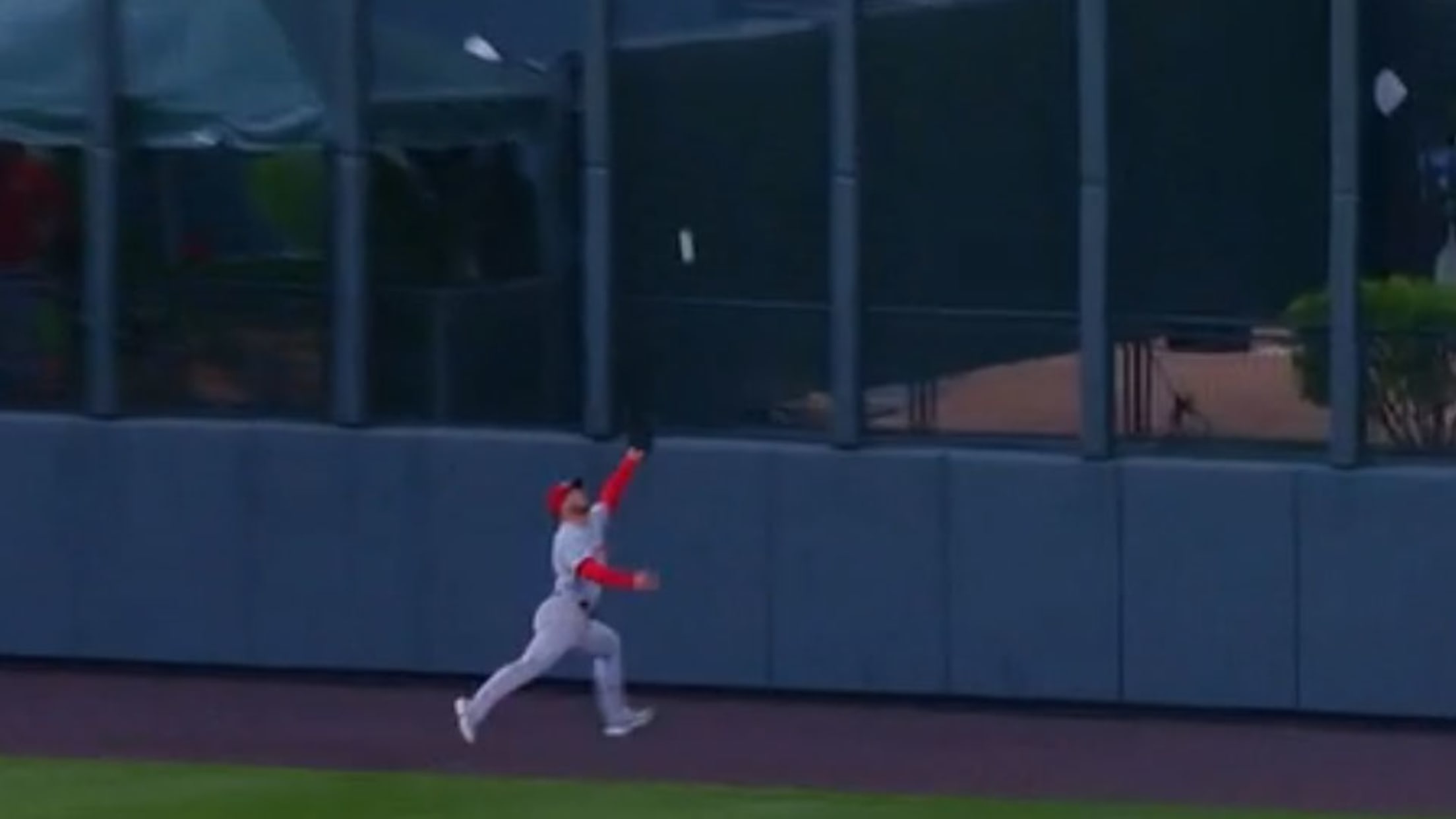 The Reds lost two members of their starting lineup to injuries during Thursday's 13-8 loss to the Rockies, with center fielder Nick Senzel and first baseman Mike Moustakas both departing the game early. Senzel has a left heel contusion, the club announced from Coors Field. Moustakas appeared to hurt one
Reds shuffle lineup; Akiyama activated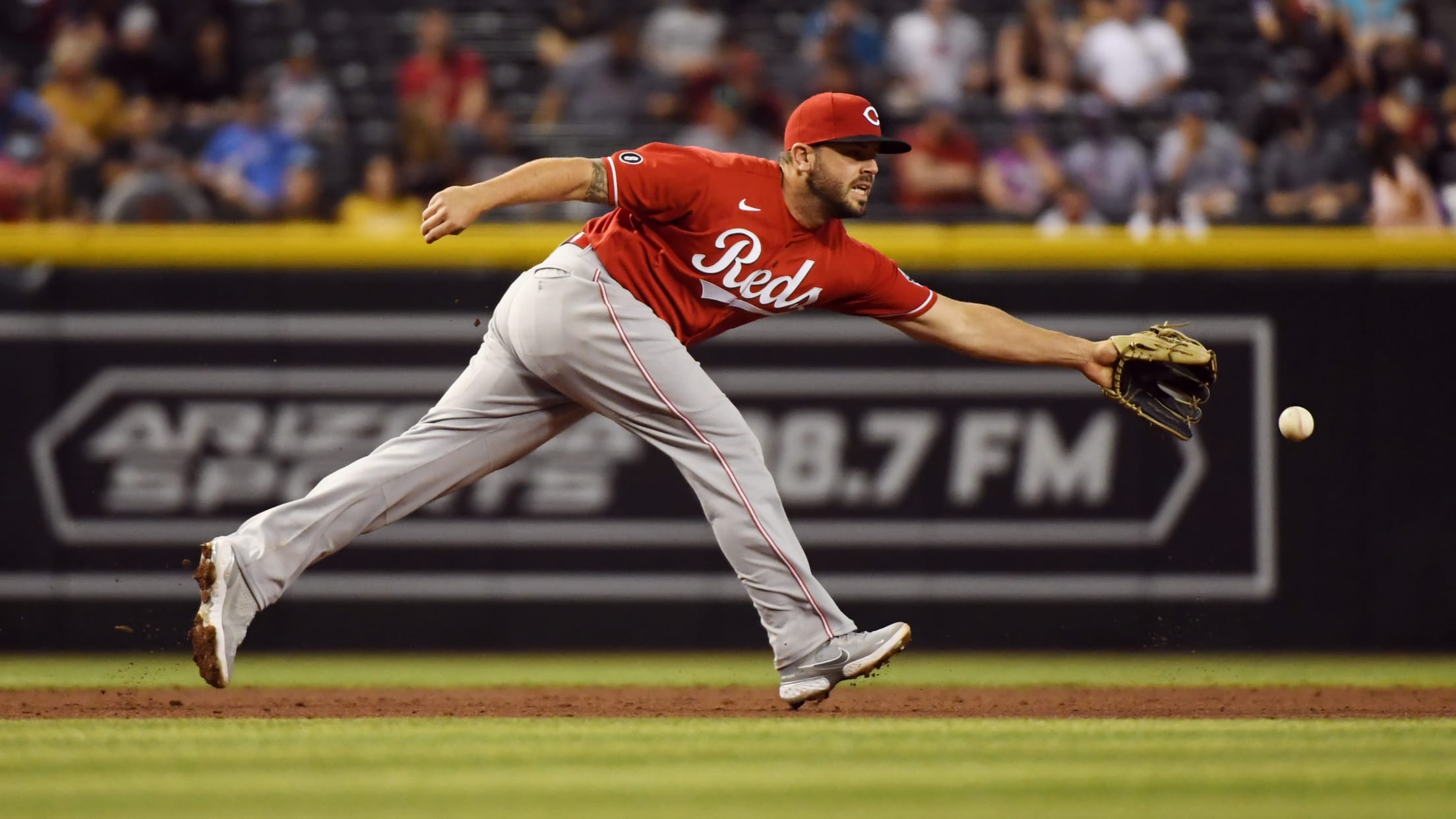 The formal roster move the Reds made on Friday was as expected -- first baseman Joey Votto was placed on the 10-day injured list with a fractured left thumb and outfielder Shogo Akiyama was activated from the IL. But a lot more happened to the look of the team beyond
Votto fractures thumb, out at least 3 weeks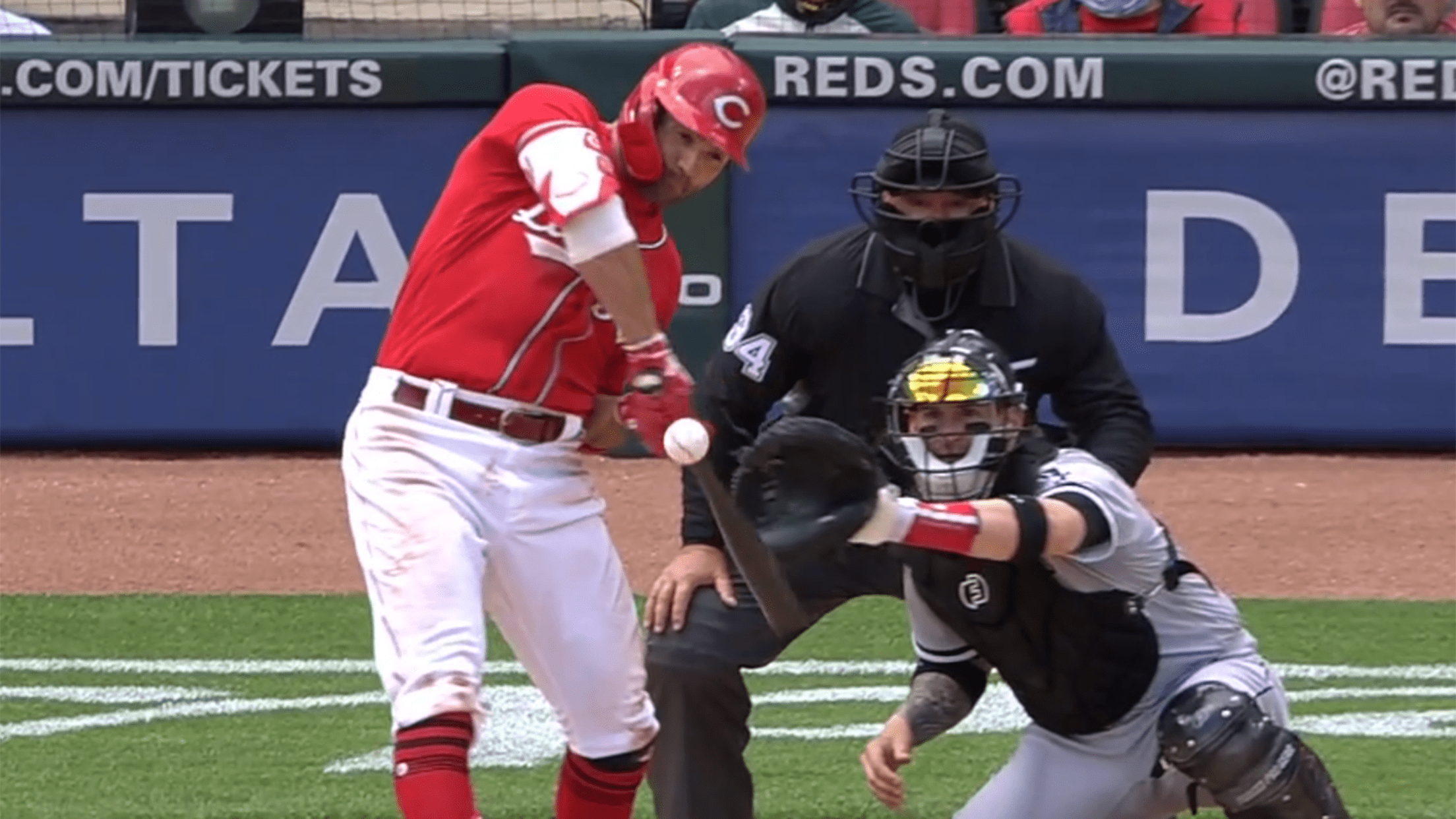 CINCINNATI -- The Reds could be without first baseman Joey Votto for a month after he fractured his left thumb during Wednesday's 1-0 10-inning win over the White Sox. The club placed Votto on the injured list on Friday and reinstated outfielder Shogo Akiyama from the injured list. Votto sustained
Notes: Akiyama close; more 2nd for Senzel?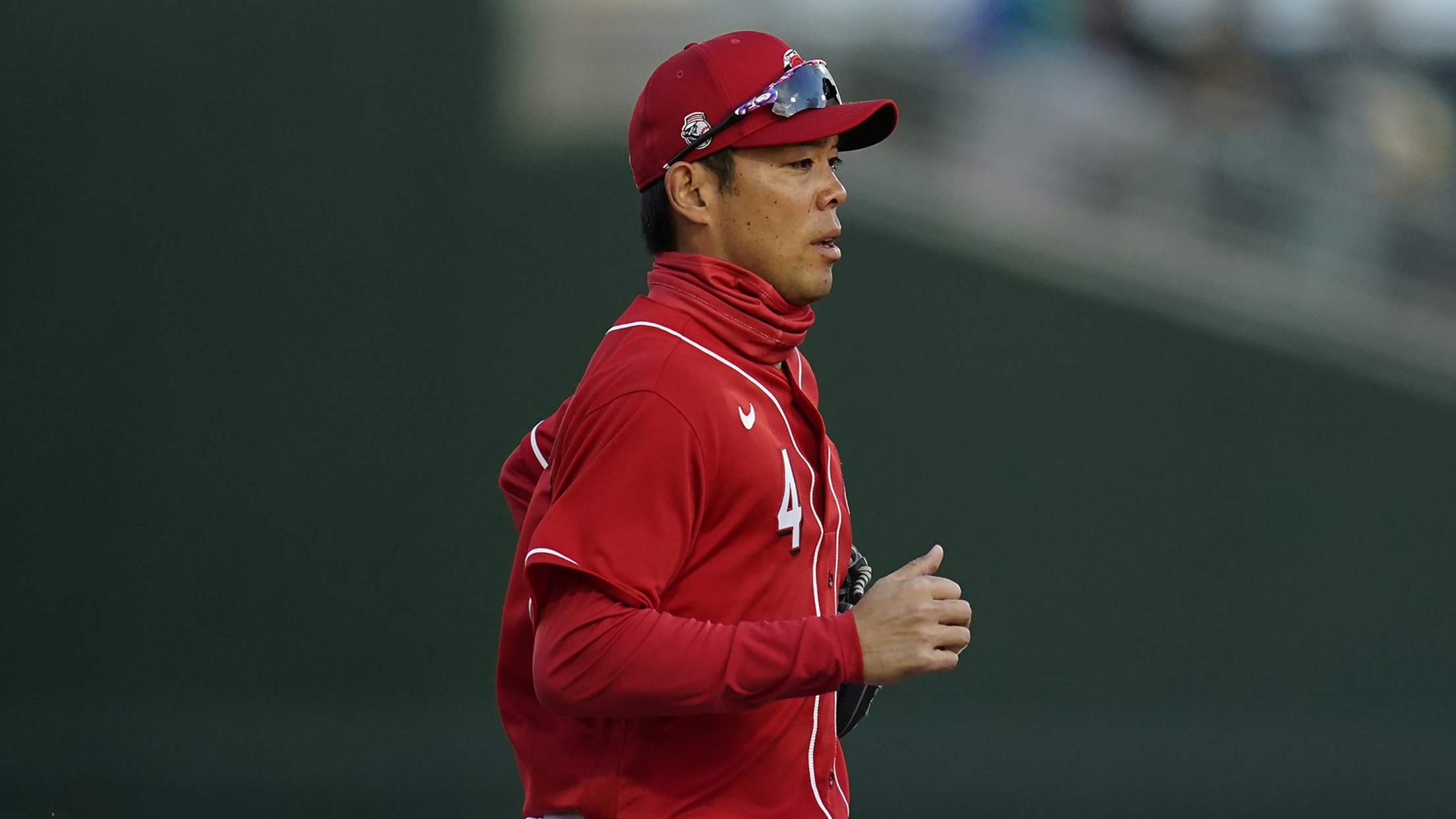 CINCINNATI -- Injured Reds outfielder Shogo Akiyama appears to be on the final stretch of his lengthy rehab from a left hamstring strain. Akiyama, who was scheduled to play five innings of a scrimmage on Saturday at the team's Louisville, Ky., alternate training site, had two singles in four at-bats
Notes: India to IL; catching duo jells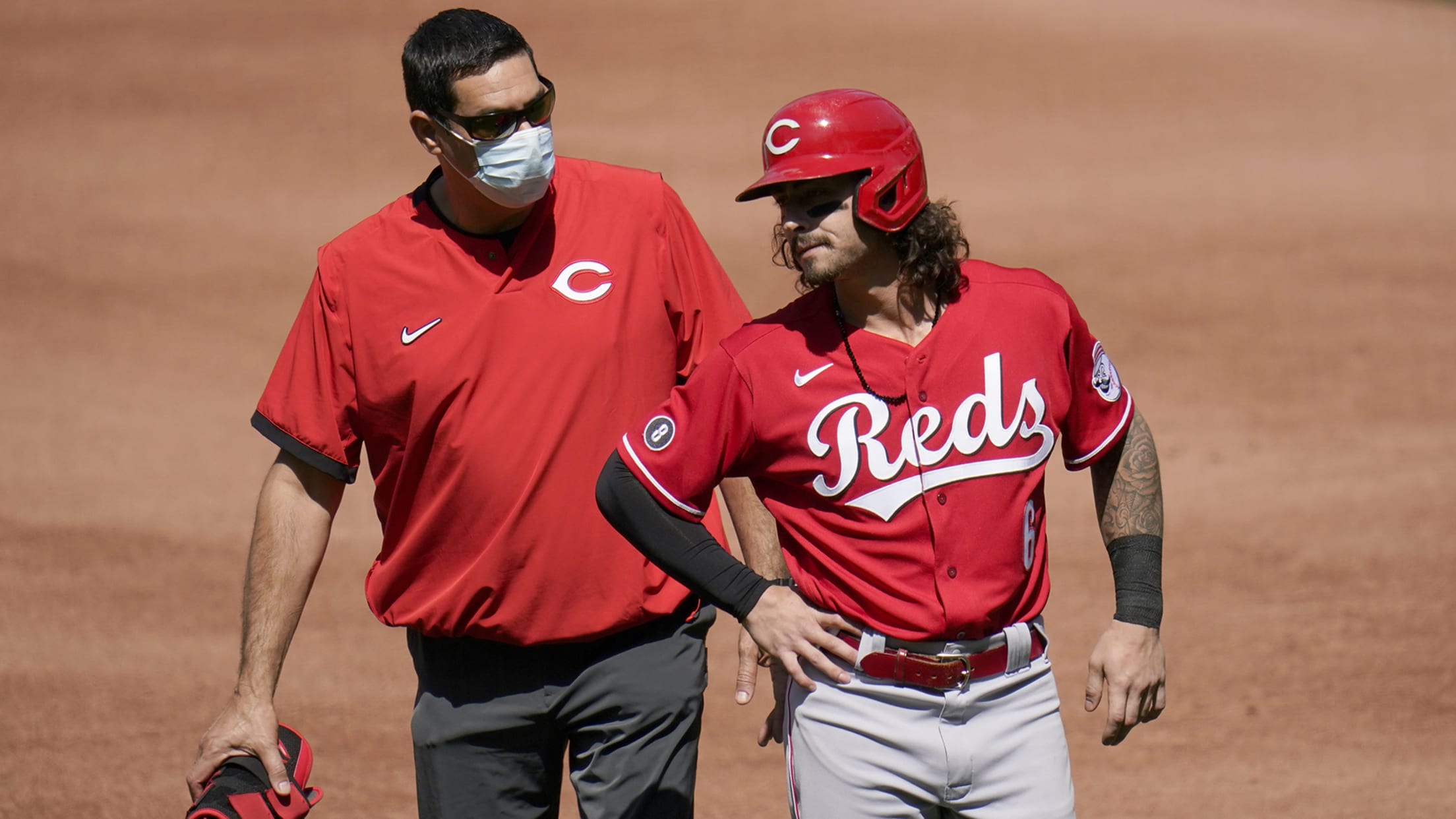 CINCINNATI -- About 90 minutes before Friday's game vs. the Cubs, the Reds scratched rookie second baseman Jonathan India from the lineup and placed him on the injured list without detailing the cause. Outfielder Mark Payton was recalled to replace India on the 26-man roster. Cincinnati's new lineup had Nick
Notes: Moustakas returns; Castillo-Barnhart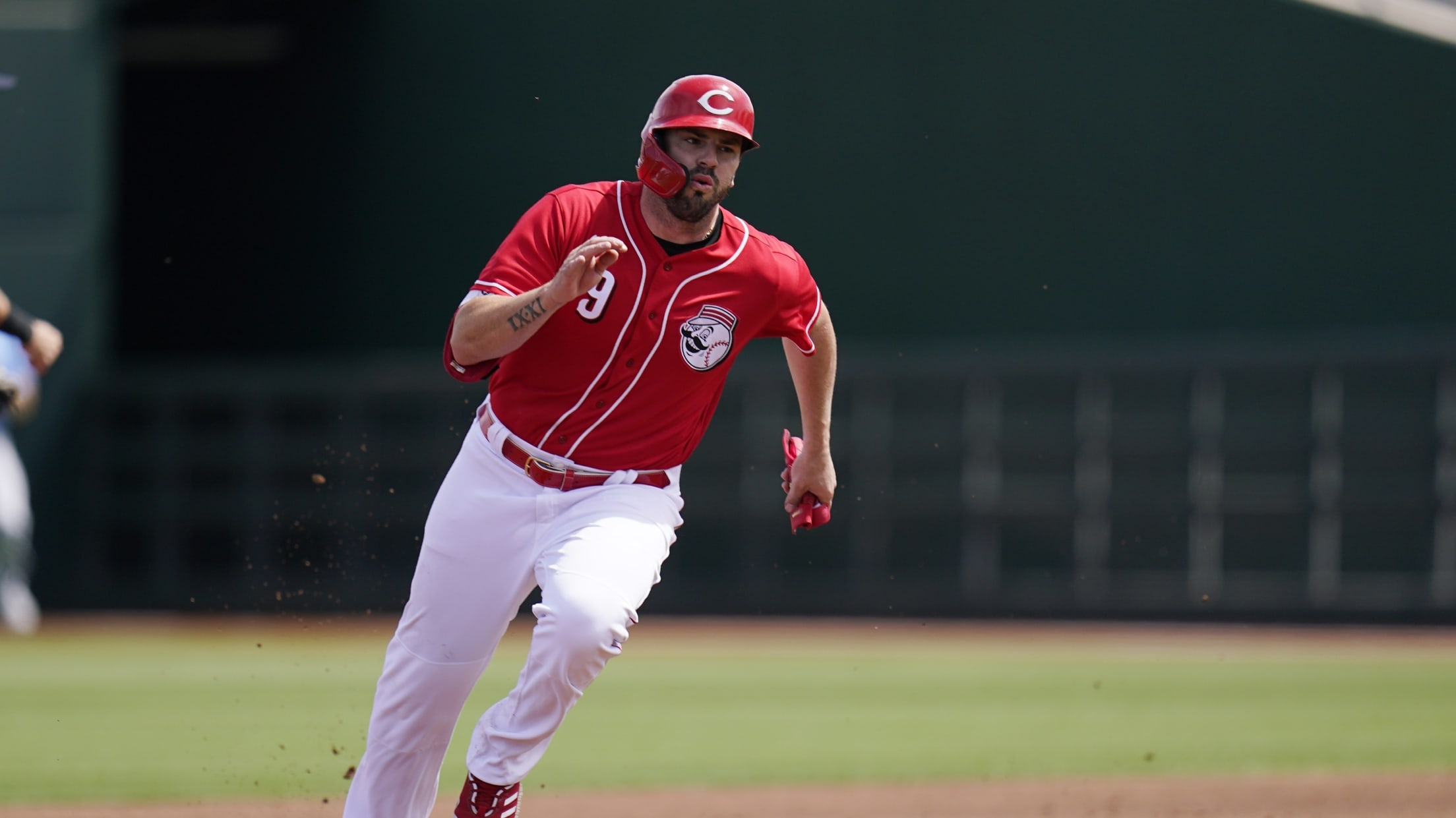 The Reds got a key member of their regular lineup back on Tuesday when third baseman Mike Moustakas was activated from the 10-day injured list. Moustakas had been out since April 16 while he dealt with a non-COVID related viral illness. Cincinnati had a 1-6 record while Moustakas was on
Moose resting up, eyes return in LA
Reds third baseman Mike Moustakas provided an update Saturday as to why he was suddenly removed from the lineup an hour before Tuesday's game and placed on the injured list with a viral infection. "Yeah, I just had a viral infection," Moustakas said. "I wasn't feeling good, man. Without getting
Notes: 'Pen reinforcements; Moose on mend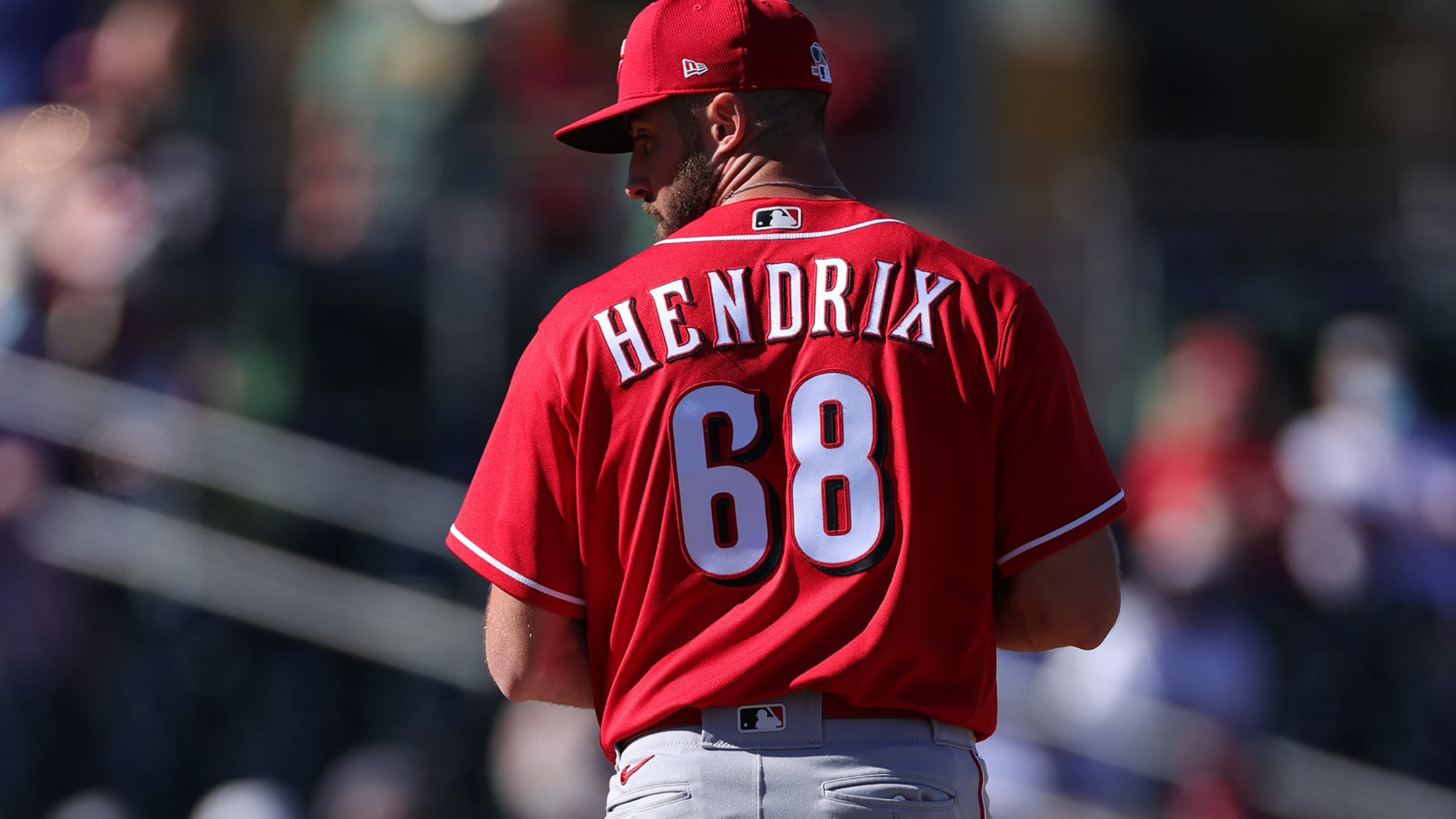 After watching their bullpen get roughed up the last three games vs. Arizona, the Reds summoned reinforcements in the form of two relievers on Friday, as right-handed pitchers Ryan Hendrix and Heath Hembree were recalled. To make room on the 26-man roster for the additions, infielder Max Schrock was optioned
Notes: Naquin next man up; Moose to IL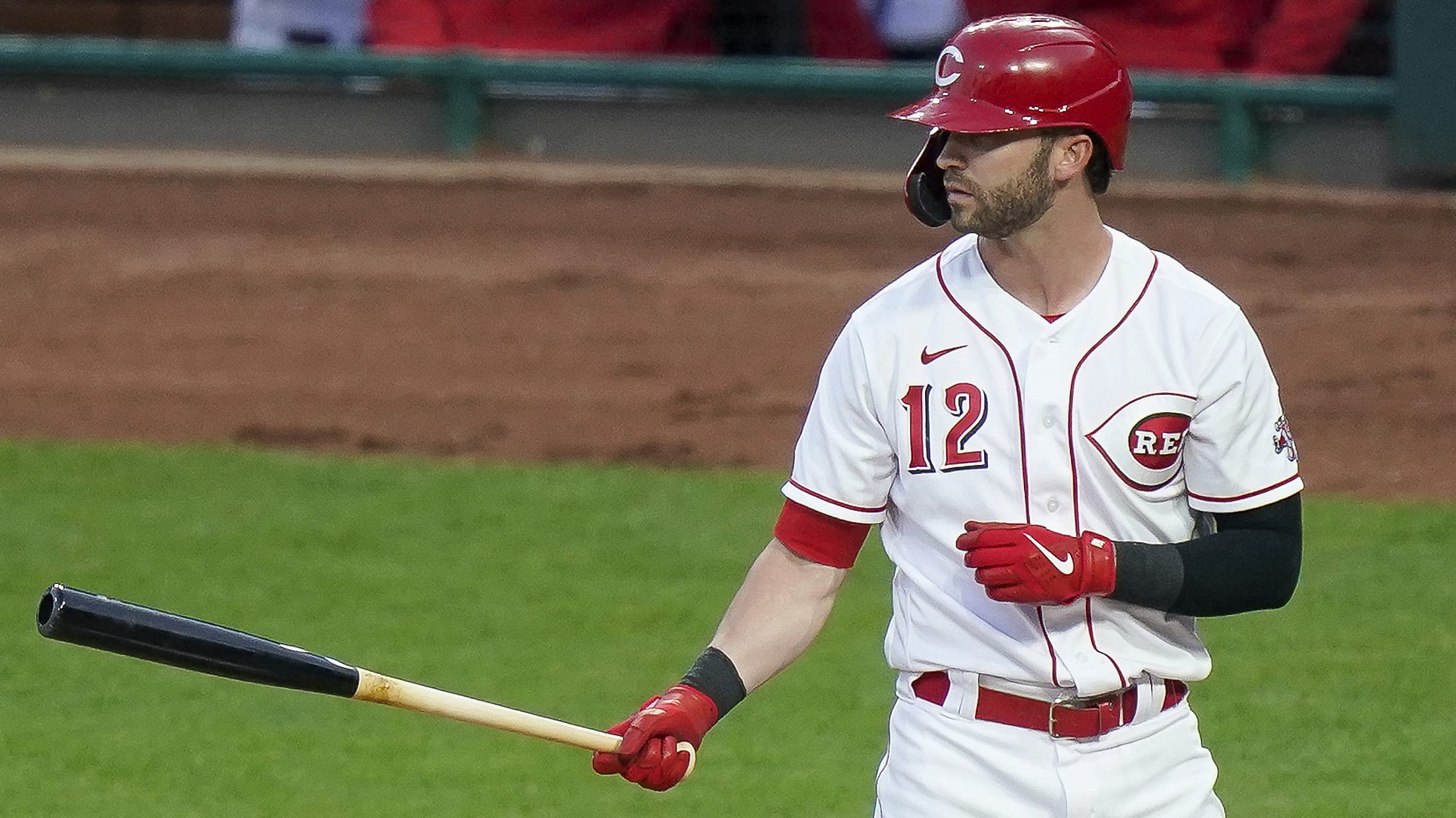 CINCINNATI -- The Reds certainly weren't happy about losing right fielder Nick Castellanos for two games on Tuesday and Wednesday while he serves a suspension. But manager David Bell felt better knowing he has a pretty hot bat in Tyler Naquin to replace Castellanos in the lineup and in right