Updated look at the Twins' potential ALDS roster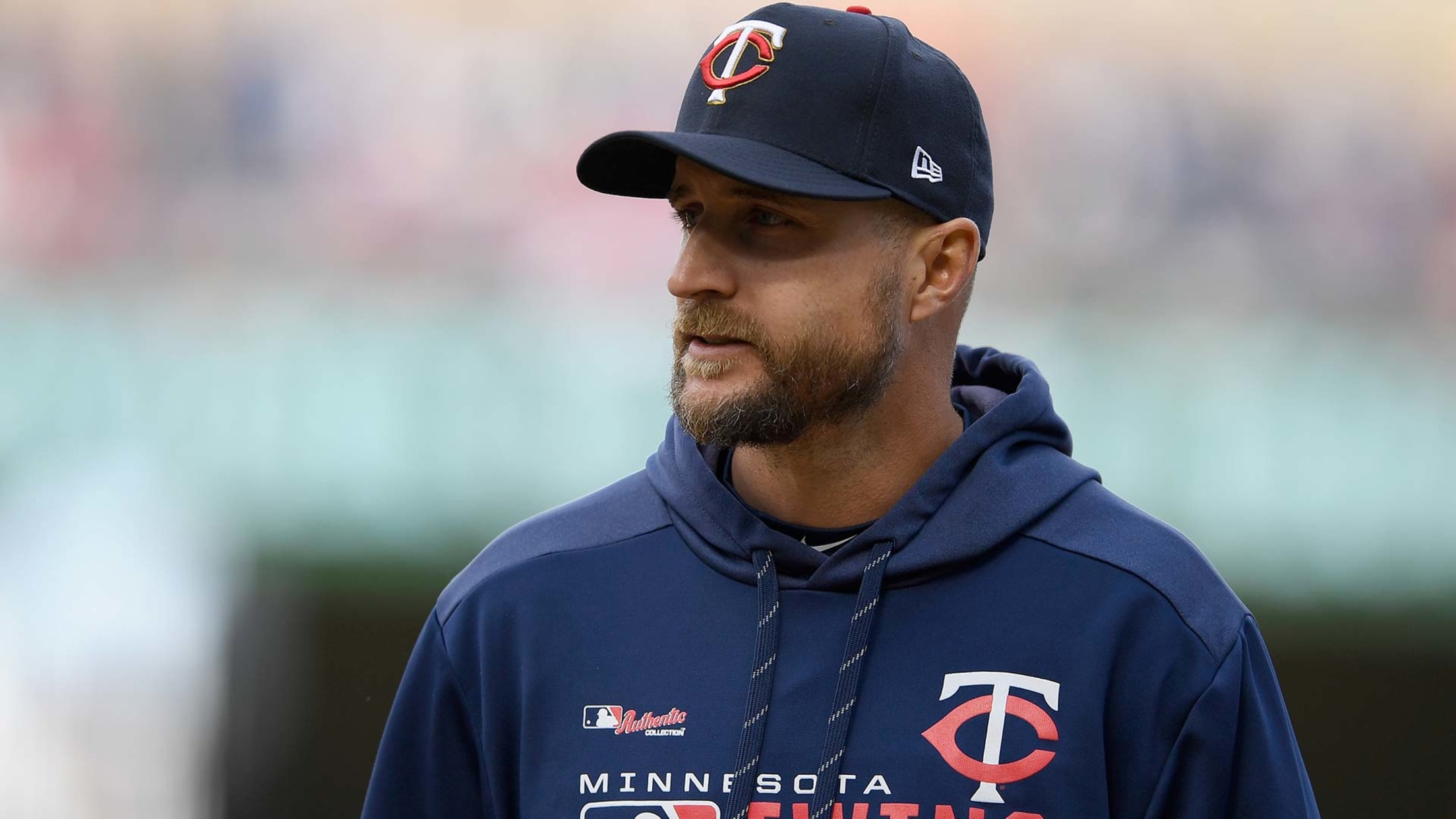 The Twins don't need to lock in their roster for the American League Division Series until Friday morning and don't expect manager Rocco Baldelli to be in a big hurry to beat that deadline. While there shouldn't be much mystery surrounding most of the 25-man roster for Minnesota's first-round playoff
The Twins don't need to lock in their roster for the American League Division Series until Friday morning and don't expect manager Rocco Baldelli to be in a big hurry to beat that deadline. While there shouldn't be much mystery surrounding most of the 25-man roster for Minnesota's first-round playoff matchup against the Yankees, several injury concerns could draw out this decision until the 11th hour.
Max Kepler (left rhomboid strain) and Marwin Gonzalez (right oblique tightness) are expected to be healthy in time for Game 1 at Yankee Stadium on Friday, but Ehire Adrianza (right oblique strain) could be slower to mend. And most recently, rookie infielder Luis Arraez sustained a Grade 1 right ankle sprain last Saturday that the Twins will monitor and aggressively treat throughout the course of the week.
• ALDS presented by Doosan, Game 1: Fri., 6 p.m. CT on MLB Network
With all that in mind, here's one final prediction for the Twins' active roster as they begin their quest through October:
Catchers (2): Jason Castro, Mitch Garver
What's changed? Nothing. Garver and Castro split time behind the plate throughout the regular season to keep both catchers fresh, but that will likely go out the window in the postseason. Castro graded out as an above-average hitter this season with a 103 wRC+, but Garver's production at the plate was rivaled by few hitters in the league -- let alone catchers -- in a huge breakout campaign for the 28-year-old, and the Twins will likely get him as many at-bats as possible.
Garver's 155 wRC+ ranked him eighth among all hitters with at least 300 plate appearances. By OPS, the backstop notched the 12th-best season ever by a player that caught at least 80 games in that year. The closest catcher to the New Mexico native's offensive production was Willson Contreras, who notched a (relatively) feeble 127 wRC+ in comparison.
Infielders (5): Luis Arraez, C.J. Cron, Jorge Polanco, Miguel Sanó, Jonathan Schoop
What's changed? This is the position group that stands to lose the most due to injury. Baldelli has not said anything to suggest that Adrianza, his best defensive infielder, will recover in time to play in the ALDS. Losing Arraez for the series would be a particularly harsh blow for the Twins, as the rookie's exemplary plate discipline and contact ability play extremely well in the middle of Minnesota's powerful lineup.
Arraez, who was on crutches on Sunday, will receive the benefit of the doubt and remain in this projection for now. If he is unable to recover in time to play, the veteran Schoop would bring his 20-homer power to the starting second-base role, while the versatility of both Gonzalez and Willians Astudillo could be significant for a depleted infield. If Cron's sore right thumb continues to bother him, the Twins could sit him against right-handers and start Gonzalez at first base instead.
Outfielders (4): Jake Cave, Marwin Gonzalez, Max Kepler, Eddie Rosario
What's changed? Nothing. If Arraez doesn't recover by Friday, a spot could open up for rookie LaMonte Wade Jr., who would provide needed depth at all three outfield positions, to go along with a steady eye and approach at the plate despite limited Major League experience. That would be significant because Gonzalez could be relied on as a backup infielder in such a scenario.
Otherwise, assuming Kepler's healthy, the Twins should line up with Rosario, Kepler and Gonzalez in the outfield for most games. Cave's left-handed power bat heated up in the second half to the tune of a .964 OPS, and the second-year outfielder could provide a boost considering the short right-field porch at Yankee Stadium. The Twins could also consider moving Gonzalez to first base and using Cave in right field against righties -- depending on the status of Cron's thumb.
Designated hitter (1): Nelson Cruz
What's changed? Nothing. The man hit 41 homers at age 39. He is a marvel, still posting some of the best exit velocity and hard-hit numbers in all of baseball, and he will rightfully garner some scattered votes for the AL Most Valuable Player Award. A healthy Cruz is a lock to start every postseason game at designated hitter. Cruz has 16 homers and a 1.016 OPS in 41 career playoff games.
Utility (1): Willians Astudillo
What's changed? Nothing. Astudillo can catch and play outfield, but most of his action is likely to come as a backup infielder at first and third -- and he could also be asked to fill in as the backup second baseman. Due to Astudillo's uncanny contact ability, he is also a valuable bench bat for situations in which putting the ball in play is a priority -- say, with a man on third and less than two outs. He is 2-for-7 in his career as a pinch-hitter with no strikeouts.
Starting pitchers (3): José Berríos, Randy Dobnak, Jake Odorizzi
What's changed? Dobnak!
Forget the 24-year-old's astounding rise from an obscure independent league in Michigan over the course of two and a half years. Forget that the former Uber-driver extraordinaire began the season in Class A and had to leave the Twins to get married over the weekend because he planned nuptials under the assumption that he wouldn't still be playing baseball in September.
In fact, he'll still be playing in October -- and he might have pitched his way into a playoff rotation. After first serving as a reliever and opener, the sinkerballer posted a 1.10 ERA -- two earned runs in 16 1/3 innings -- across three starts at the end of September, and his extreme ground-ball tendencies could play well against the homer-happy Yankees. He could be the missing piece alongside potential Game 1 starter Berríos and the consistent Odorizzi, both 2019 All-Stars.
Martín Pérez could end up being the odd man out against the Yankees and their fearsome lineup of right-handed sluggers. The southpaw has allowed 22 of his 23 homers this season to righties, who collectively posted an .836 OPS against Pérez.
Relief pitchers (9): Tyler Duffey, Kyle Gibson, Brusdar Graterol, Zack Littell, Trevor May, Taylor Rogers, Sergio Romo, Cody Stashak, Lewis Thorpe
What's changed? Stashak and Gibson are now included in a young, mostly homegrown group that is almost unrecognizable from the relief corps that came north to Minneapolis out of Spring Training, but has emerged as a firm strength of the roster in the second half. Twins relievers are third in the Majors with a cumulative 7.3 WAR -- per FanGraphs -- in 2019, and their 4.8 fWAR and 3.56 FIP in the second half represent the best marks in the Major Leagues.
This group could be subject to change, but Baldelli may have tipped his hand a bit on Saturday, when he revealed after a bullpen game that part of the motivation behind his selection of his relievers was to get the schedules of those pitchers lined up properly for Game 1. The inclusion of Gibson, Thorpe and Stashak among that group may have been telling. Devin Smeltzer is also an option here, as the left-hander allowed only one run in a five-inning relief appearance against the Yankees in July.