The five likely rules Juan Uribe will put in place for his managerial debut on Sunday
Uribe's five likely managerial rules
With the NL West title wrapped up and in their possession, the Dodgers enter Sunday's regular season finale with one thing on their minds: the postseason. With the Divisional Series starting on Friday, Don Mattingly has decided that now is a good time to take a personal day and has installed third baseman Juan Uribe in his stead.
Juan Uribe will manage the Dodgers tomorrow, Don Mattingly said. Kershaw pitching coach.

- Pedro Moura (@pedromoura) September 27, 2014
Since each manager has a different style of doing things, how should we expect Uribe's Dodgers to differ from Mattingly's? Here are five likely rules that the third baseman will put in place:
1. There will be a strict dress code of "couture casual."
Juan Uribe is dressed for success (via @Enrique_Rojas1): http://t.co/EvIQWB1ra0 pic.twitter.com/dZZWlrun9R

- Los Angeles Dodgers (@Dodgers) March 30, 2014
Sunday best: pic.twitter.com/QUZygpvGrO

- Los Angeles Dodgers (@Dodgers) April 7, 2014
2. Every player must use jazz hands after hitting the ball. NO EXCEPTIONS.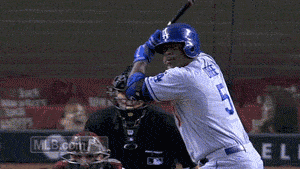 4. There will be a brief moment before the game to think deeply and ruminate on the nature of existence.